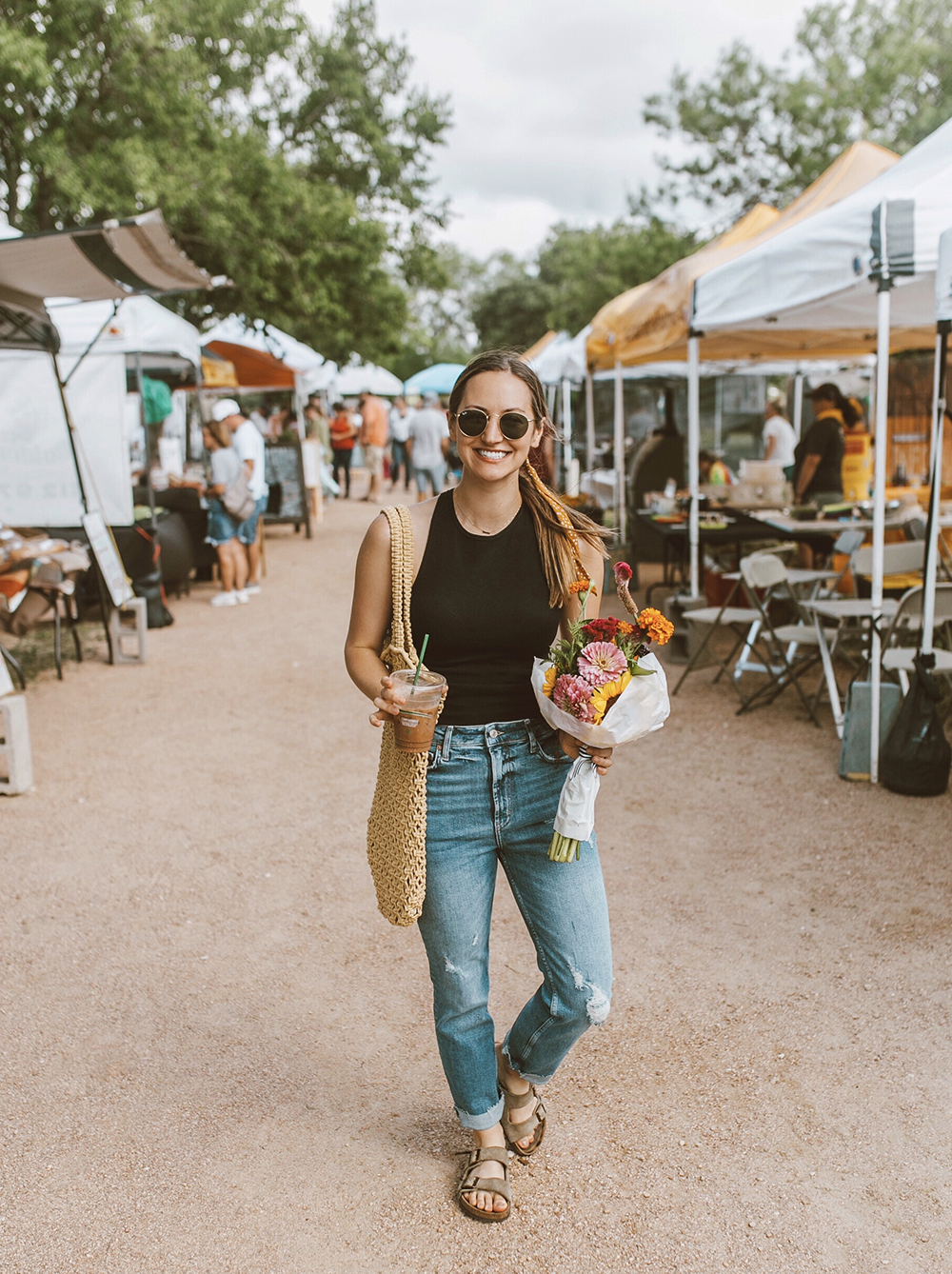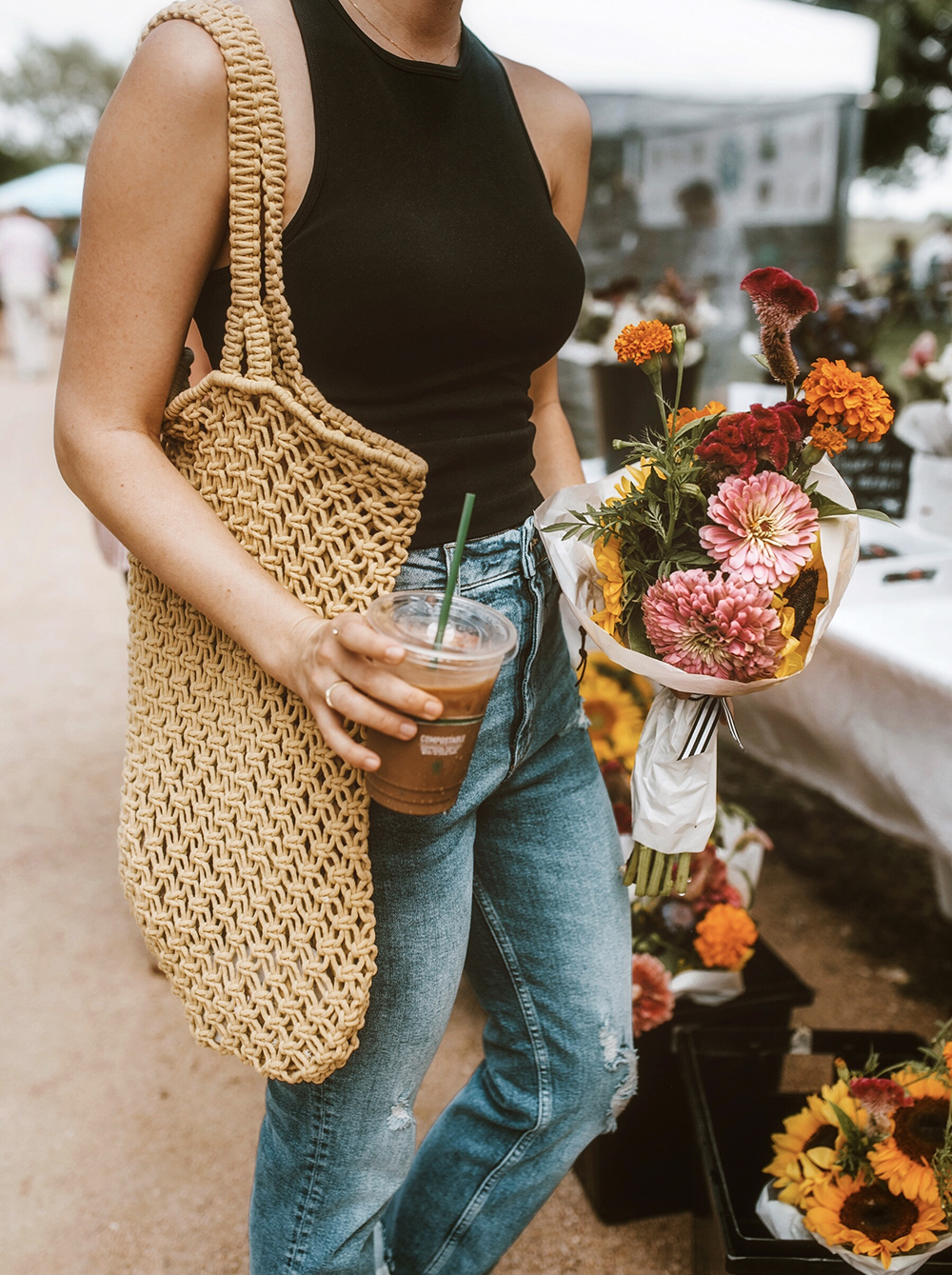 Last weekend Blake and I (…and Jude!) woke up early to enjoy a morning at the Farmer's Market. We grabbed yummy local coffee (y'all…my mocha latte was $2.50! Unheard of in Austin, ha), scooped up some freshly picked wildflowers and chatted with the sweet vendors about their beautiful fruit and veggie assortments. It was such a lovely morning and made my heart super happy, as it felt like an "old Austin" type of outing. (Meaning, it didn't feel "trendy" – it was genuinely pleasant). Jude quickly fell asleep in the front pack, so Blake and I had a mini morning date and got to reminisce about Austin and our childhoods in this city. The types of things we did with our parents as kiddos and weekend traditions we want to create with our own little family. We both love all the outdoorsy things Austin has to offer and fondly remember family days filled with local swimming holes, snow cone stands and mini festivals that popped up throughout the city. Walking around the farmer's market together felt a lot like those special times!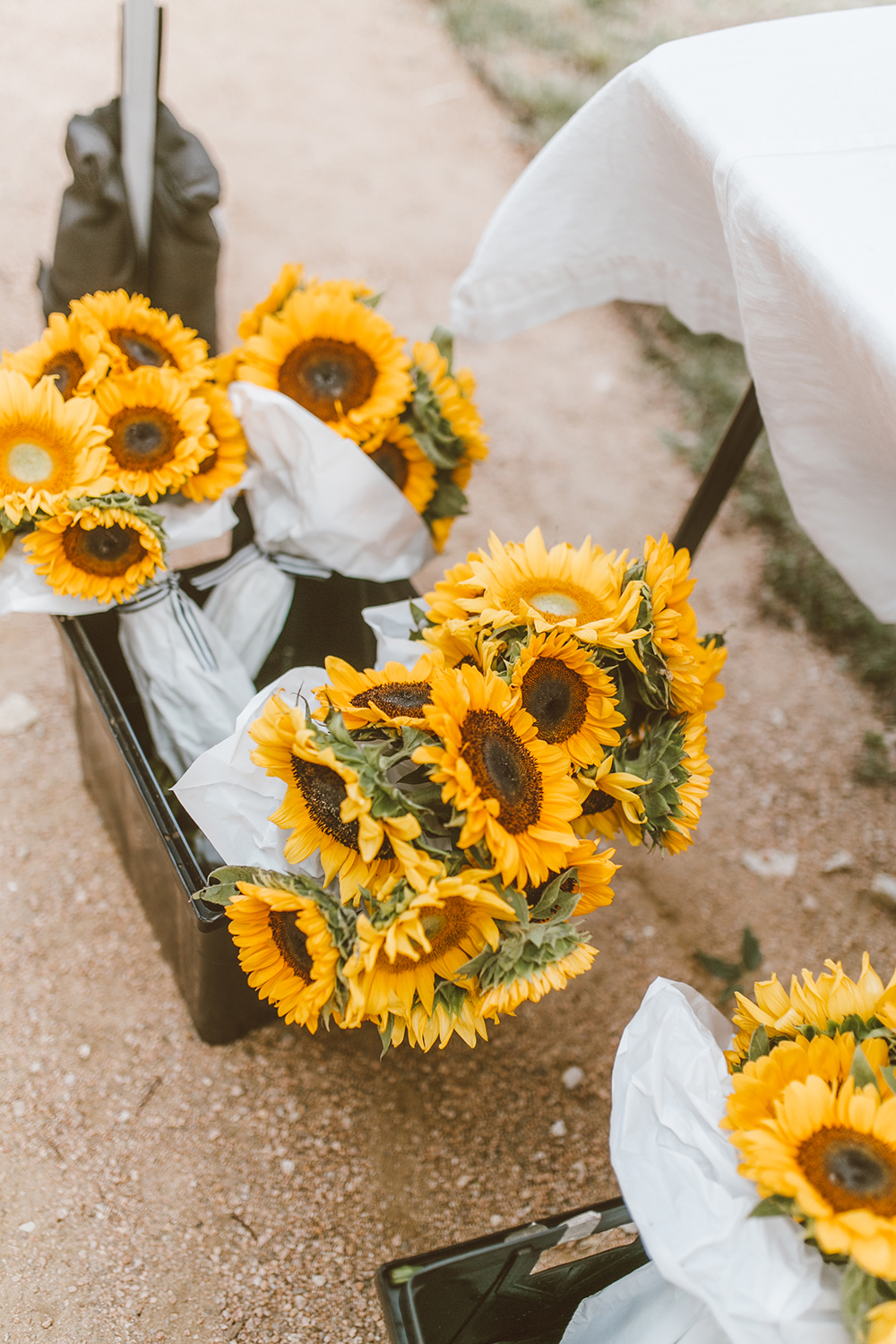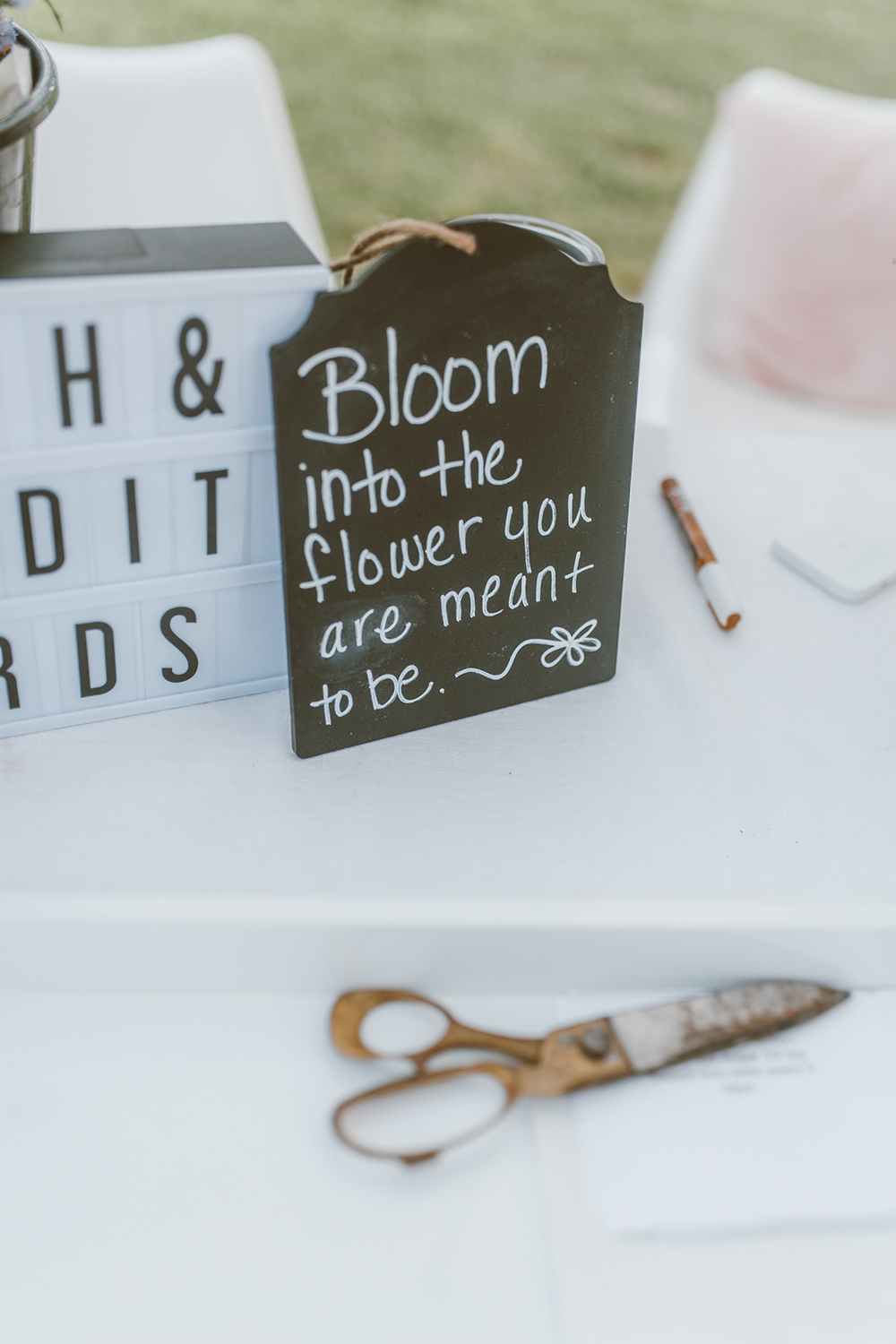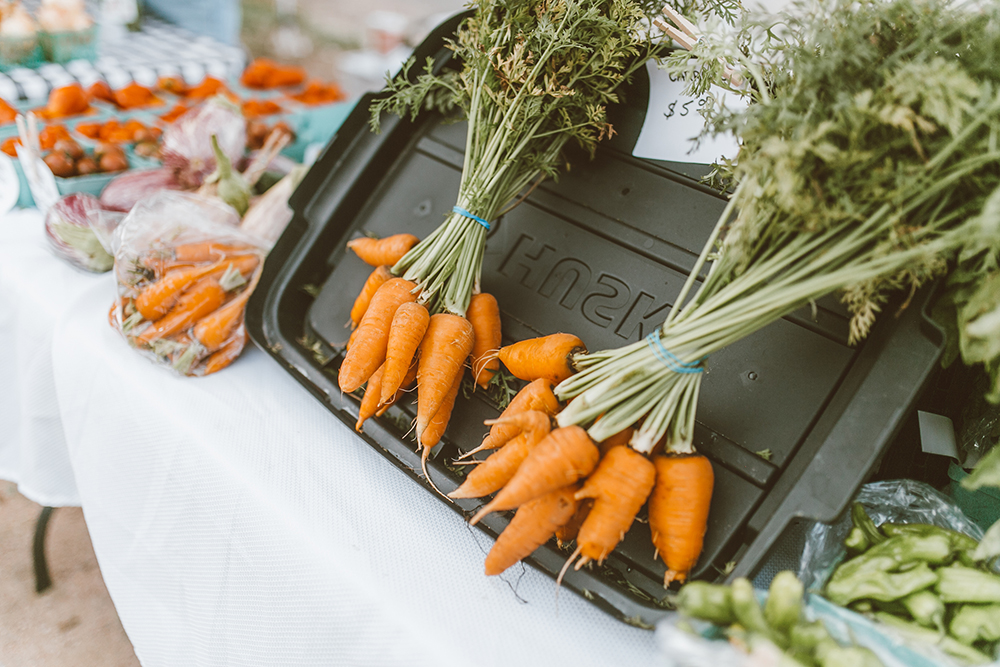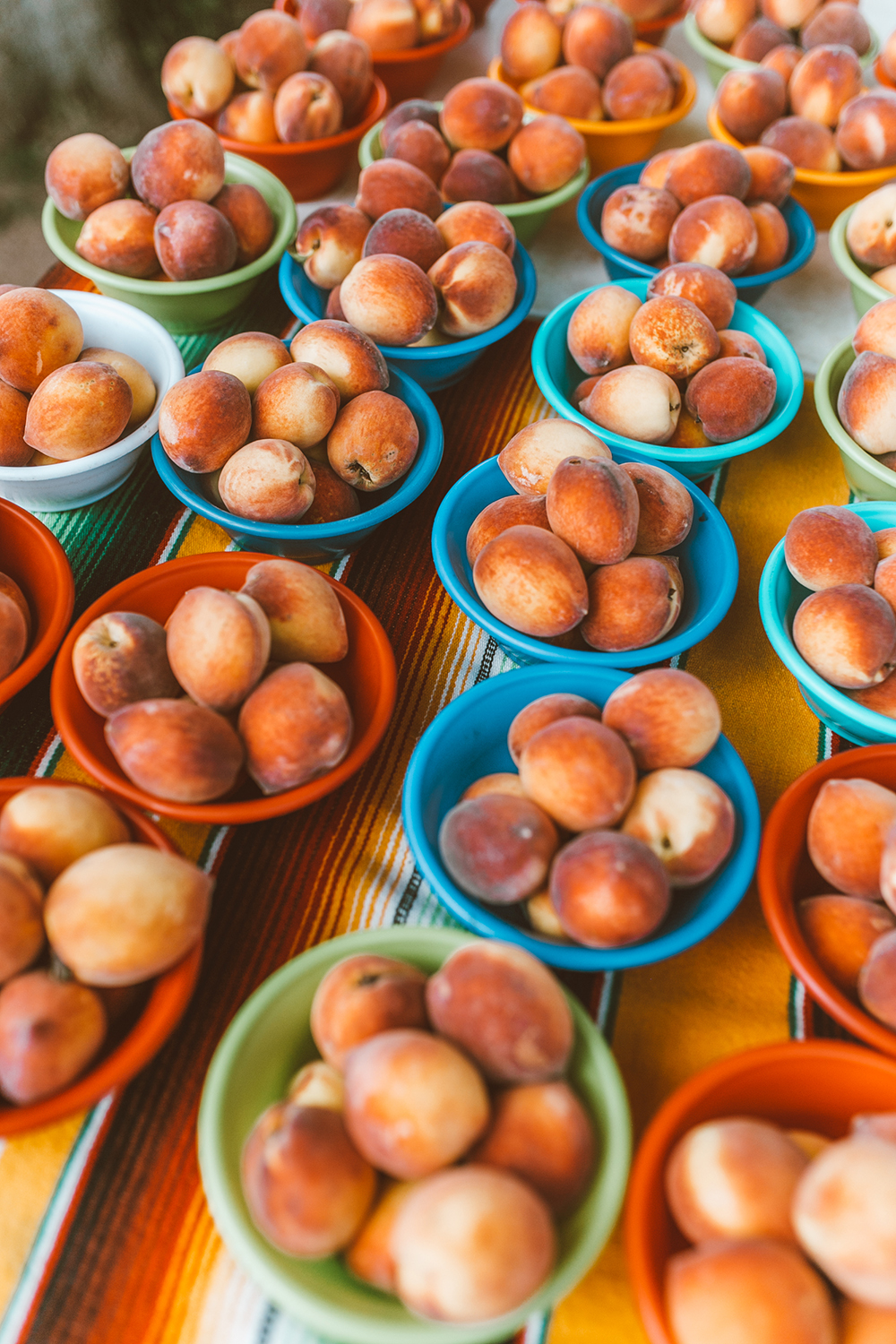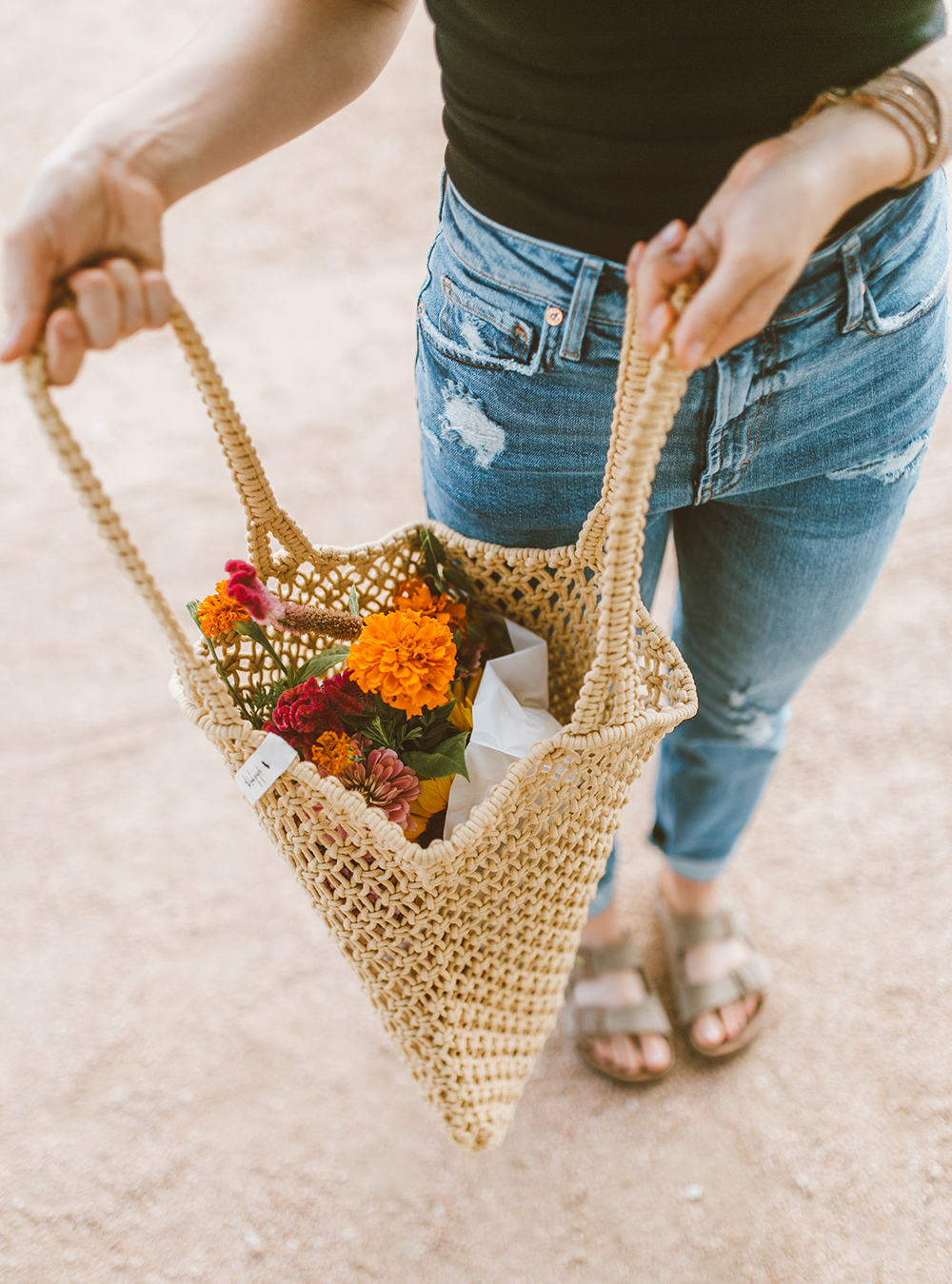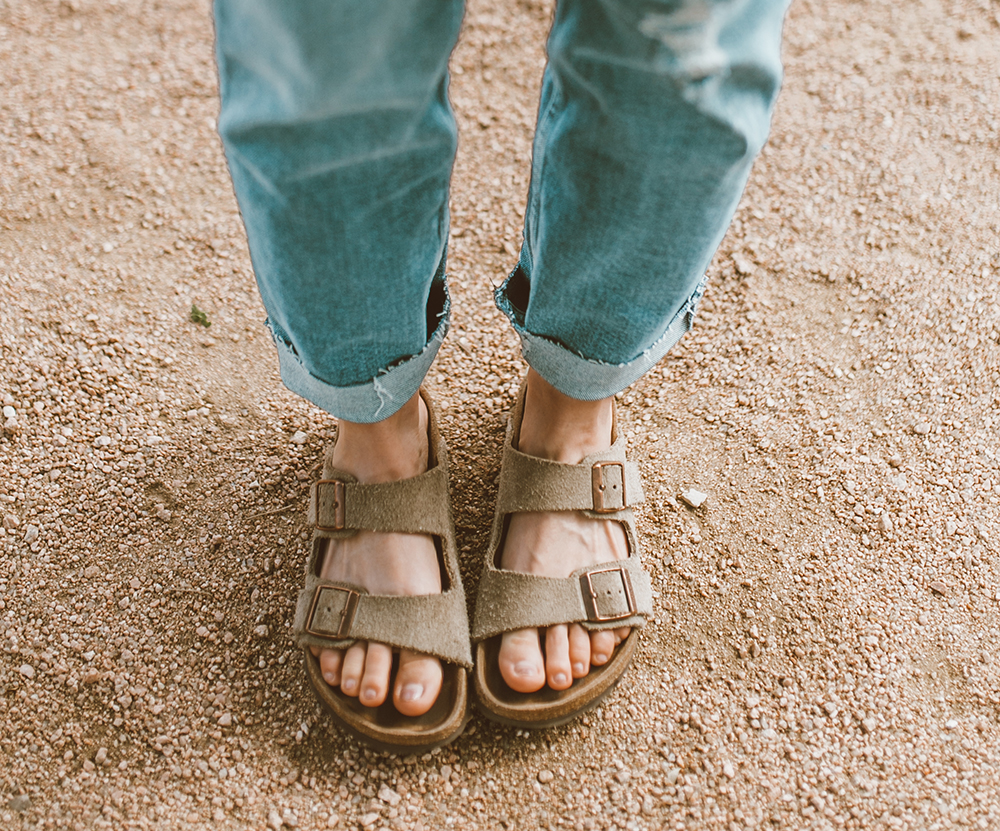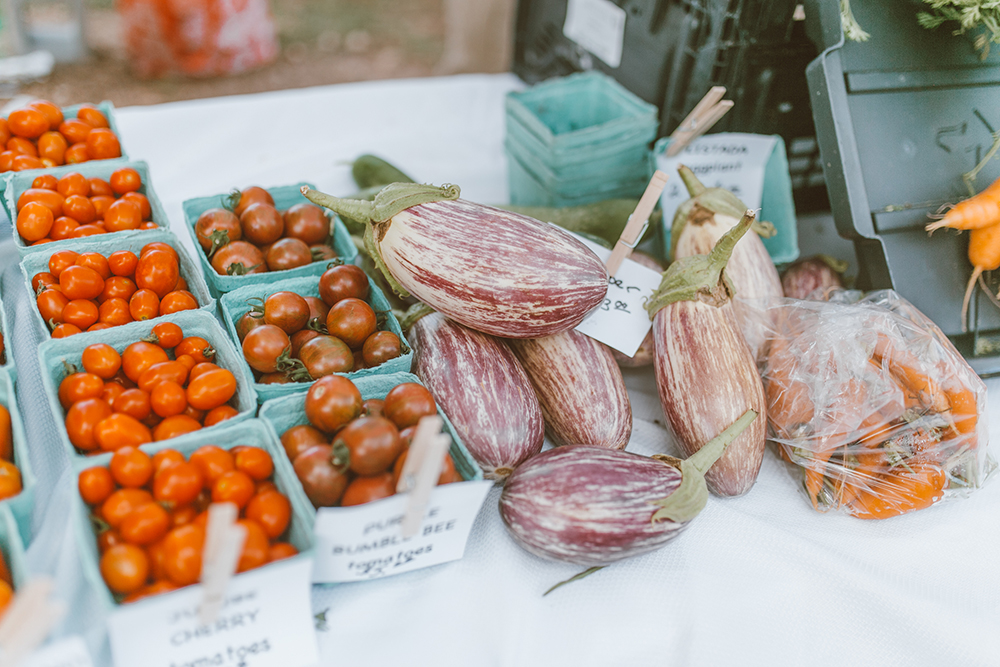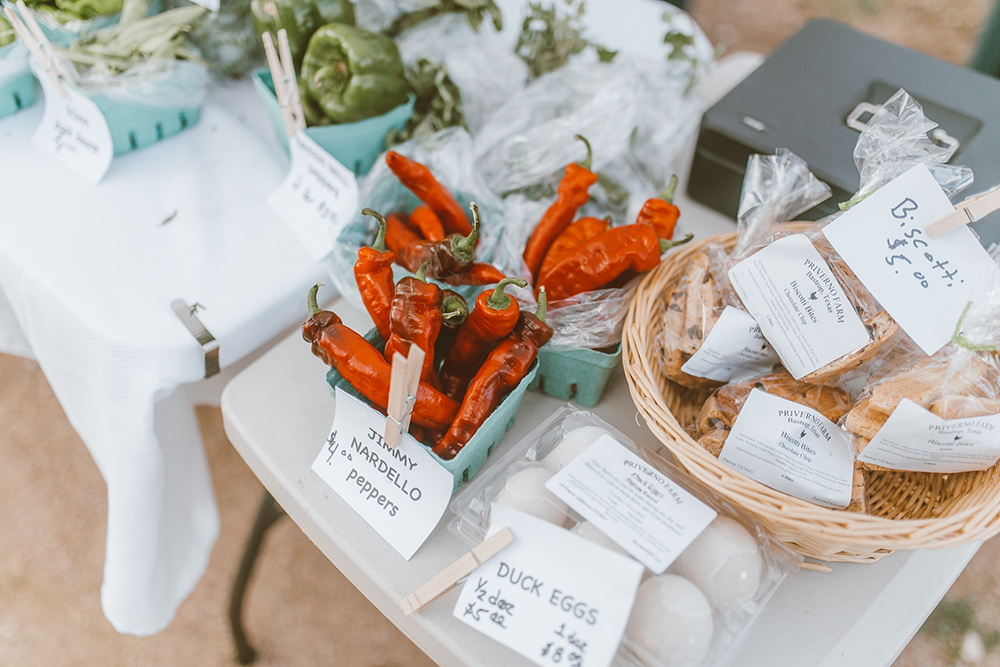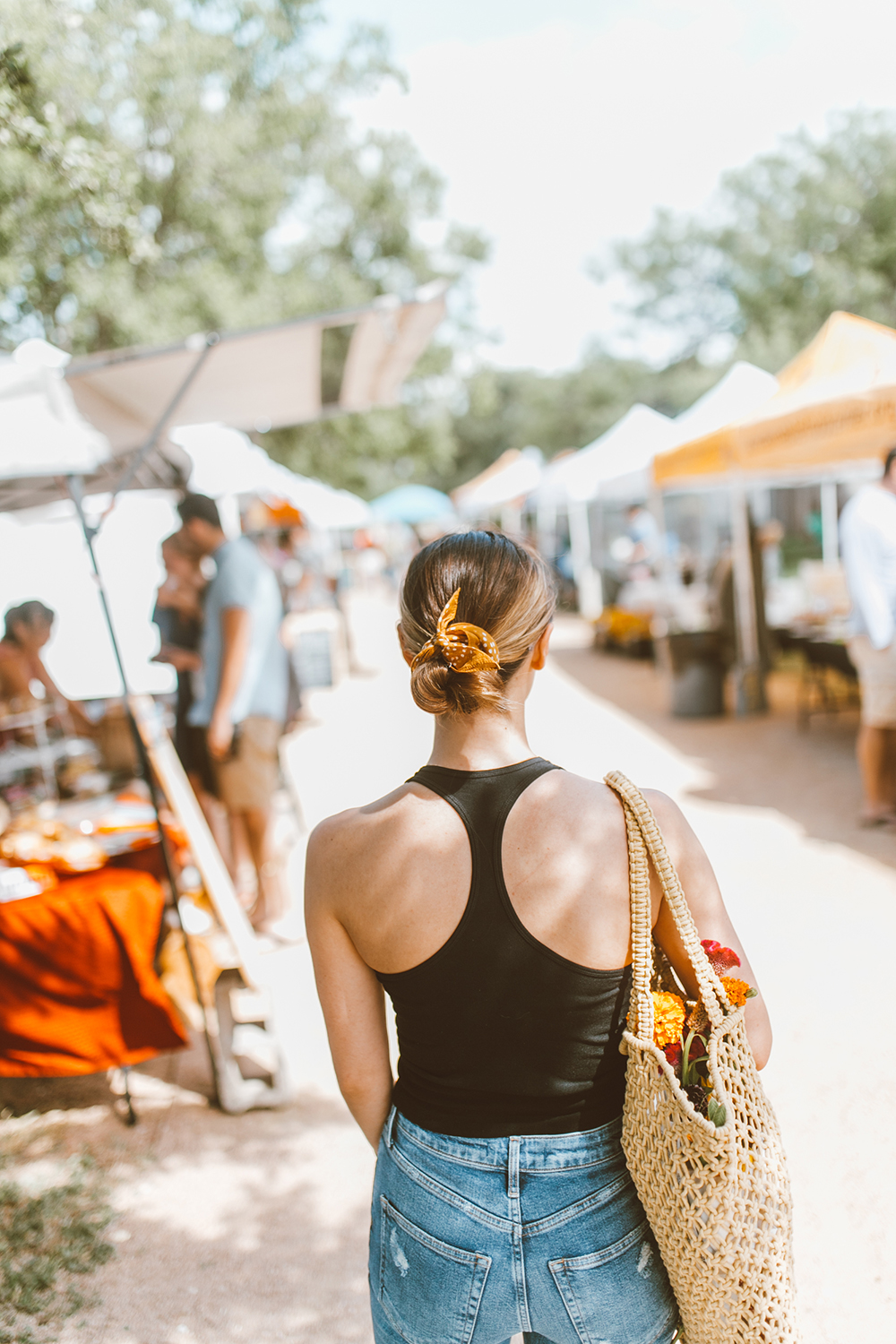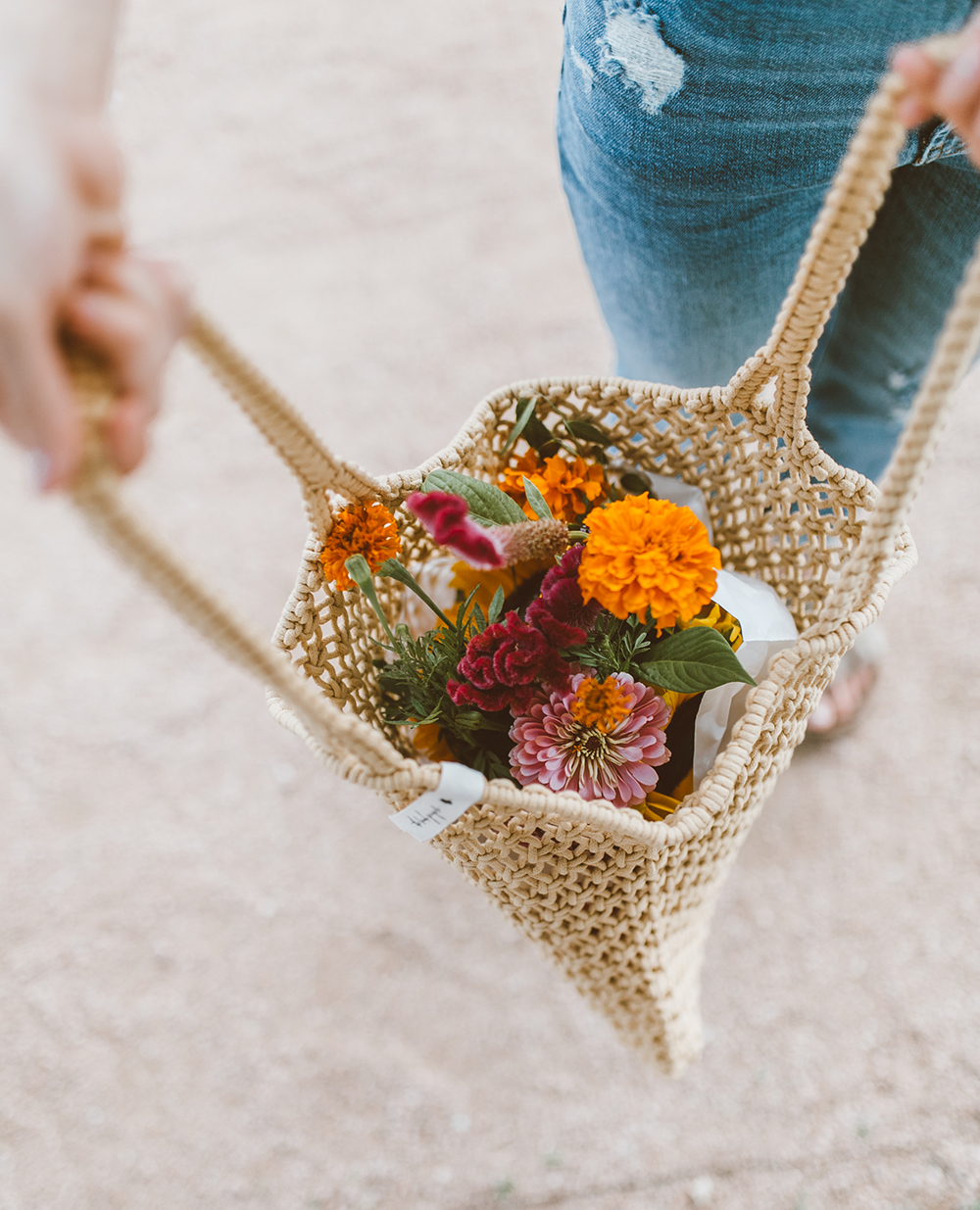 How pretty is that gorgeous wildflower bouquet? The sweetest mother-daughter duo had a setup filled with gorgeous flowers and that adorable quote displayed. Emily, the owner, and I chatted about babies and postpartum…she is a single mama of two young girls living out her dream selling beautiful flowers. Quite the inspiration! As if I needed another reason to buy fresh flowers…I am very happy to support her.
We were thankful the weather didn't hit triple digits over the weekend. The morning was breezy and cloudy, which meant jeans, a cute tank and my go-to Birkenstocks. I brought along a big tote to carry our purchases, too!
As for my outfit details… If there's one retailer that is my go-to for everything from active gear to everyday pieces, it's Backcountry. My entire outfit can be found on their site! They've got brands I adore: Free People, Birkenstock, Pendleton, Seychelles…and a ton more. My tank and jeans are by Free People (wearing the M/L in this tank…it's SO CUTE. The denim fits true to size). Y'all know I looove Birkenstocks (they're the best for travel and everyday wear – the most comfortable sandals!) and the Arizona style is a favorite. I scooped up this same pair for my mom and sister, too…we're all big fans over here (…and we always happen to wear them at the same time, ha!).
You can use code LIVVY15 to take 15% off your first purchase at Backcountry. Good for one-time use (exclusions apply). Enjoy!
I hope you had a wonderful weekend! XO
tank top – FREE PEOPLE (wearing size M/L) / jeans – FREE PEOPLE (fit TTS) / shoes – BIRKENSTOCKS / macrame bag – THE BEACH PEOPLE
A big thank you to Backcountry to sponsoring this post! All opinions are my own.