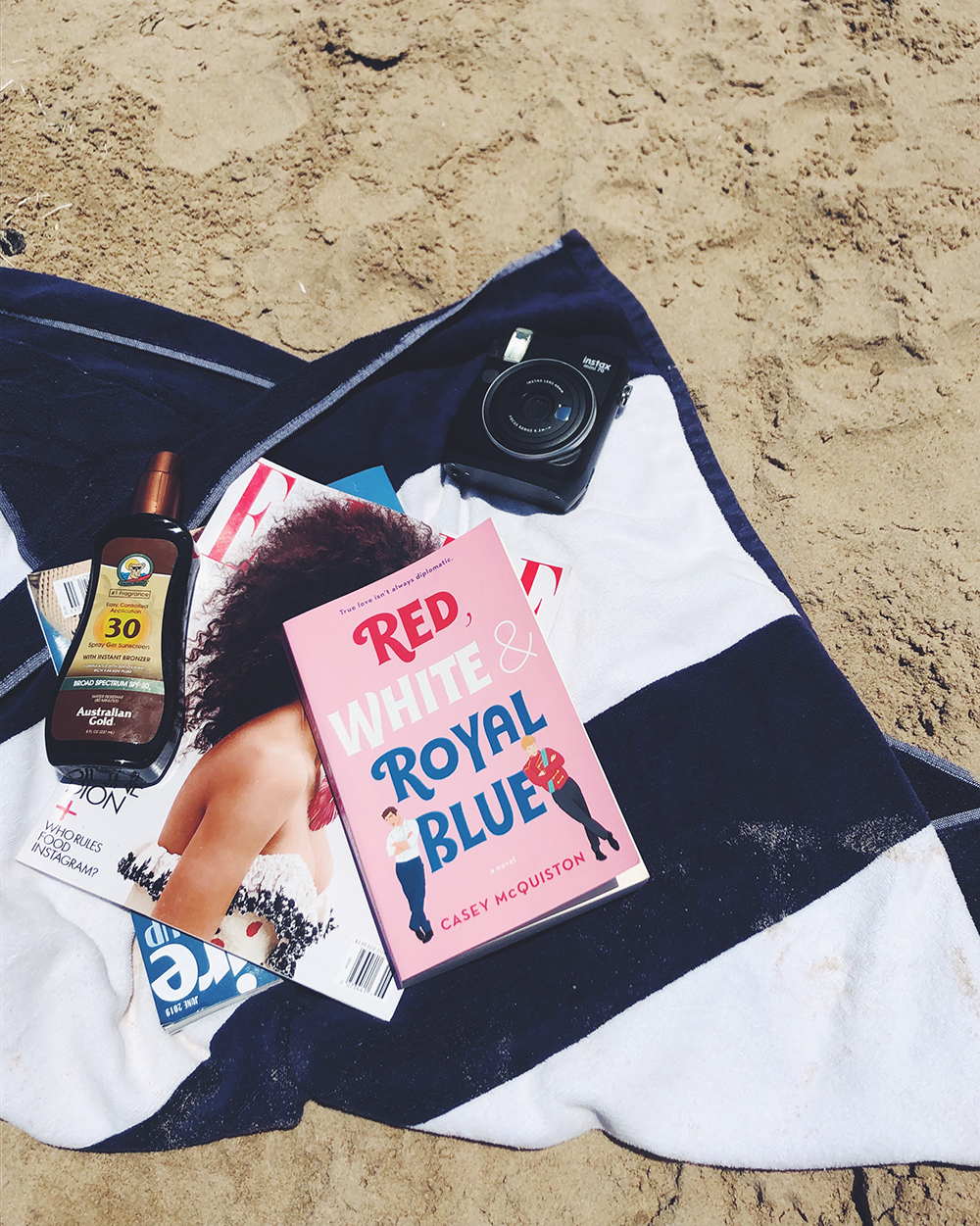 By Eugenia Vela
It's officially hot and sticky here in Austin, which means cool, delicious cocktails, late afternoon dips in Barton Springs, and light summer reads to keep you company! My reading habits throughout the year have so much to do with the seasons. That may sound weird, but as soon as winter hits I gravitate toward darker stories set in snowy towns or, if I'm being completely honest, yet another reread of Harry Potter. But the summer makes me crave escape in the opposite direction: I want heat, romance, comfort, and light! I want to laugh and fall in love with a fictional character, is that too much to ask? I don't think so.
So whether you're beachside, poolside, or hiding inside your favorite coffee shop, these are some of my favorite books to dive into this summer! Lots of laughs and deep, dramatic sighs guaranteed.
Red, White & Royal Blue by Casey McQuiston
You've probably seen this adorable cover on your Instagram feed at one point or another over the past month, and that is because this book is freakin' irresistible. Alex, the First Son of the first female POTUS, and Henry, the Prince of Wales, become fake friends to avoid an international disaster and end up falling in love. Sound a little cheesy? Sure! But McQuiston's writing and impressive political and historical research turn this into the whip-smart rom-com you never knew you needed. Full of pop culture references and witty banter, Alex and Henry's love story is one for the ages. Plus, turns out the First Family is from Texas so some pretty major parts of the book are set right here in Austin! Oh, have I mentioned this has already been optioned into a movie? Amazon Studios scooped this story right up! I'm already dreaming up ideal casting… join me, won't you?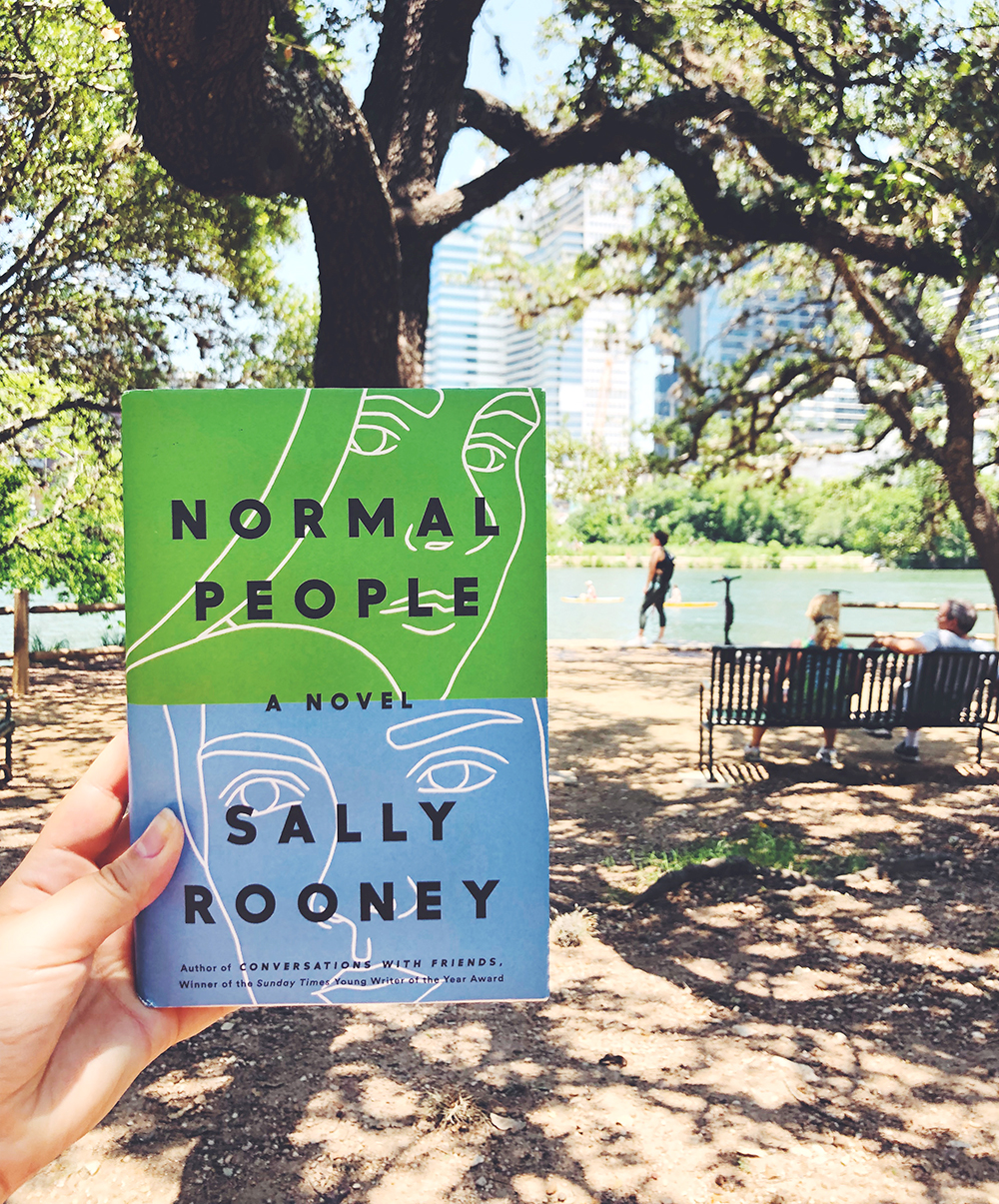 Normal People by Sally Rooney
Every single person I know who has read Normal People has read it in one or two sittings, myself included. Set in the author's home country of Ireland, this is in many ways a story we've heard before: Connell is attractive, popular, well-adjusted. Marianne is… not so much. They start hanging out, concealing it from their family and friends because their relationship is just too weird to explain. We follow them through high school and later to college in Dublin, as they find new friends and new lovers, but always, inevitably, keep coming back to each other. Sally Rooney is a hell of a writer, turning this quintessential millennial love story into a must-read with beautiful sentences you will want to underline and revisit again and again.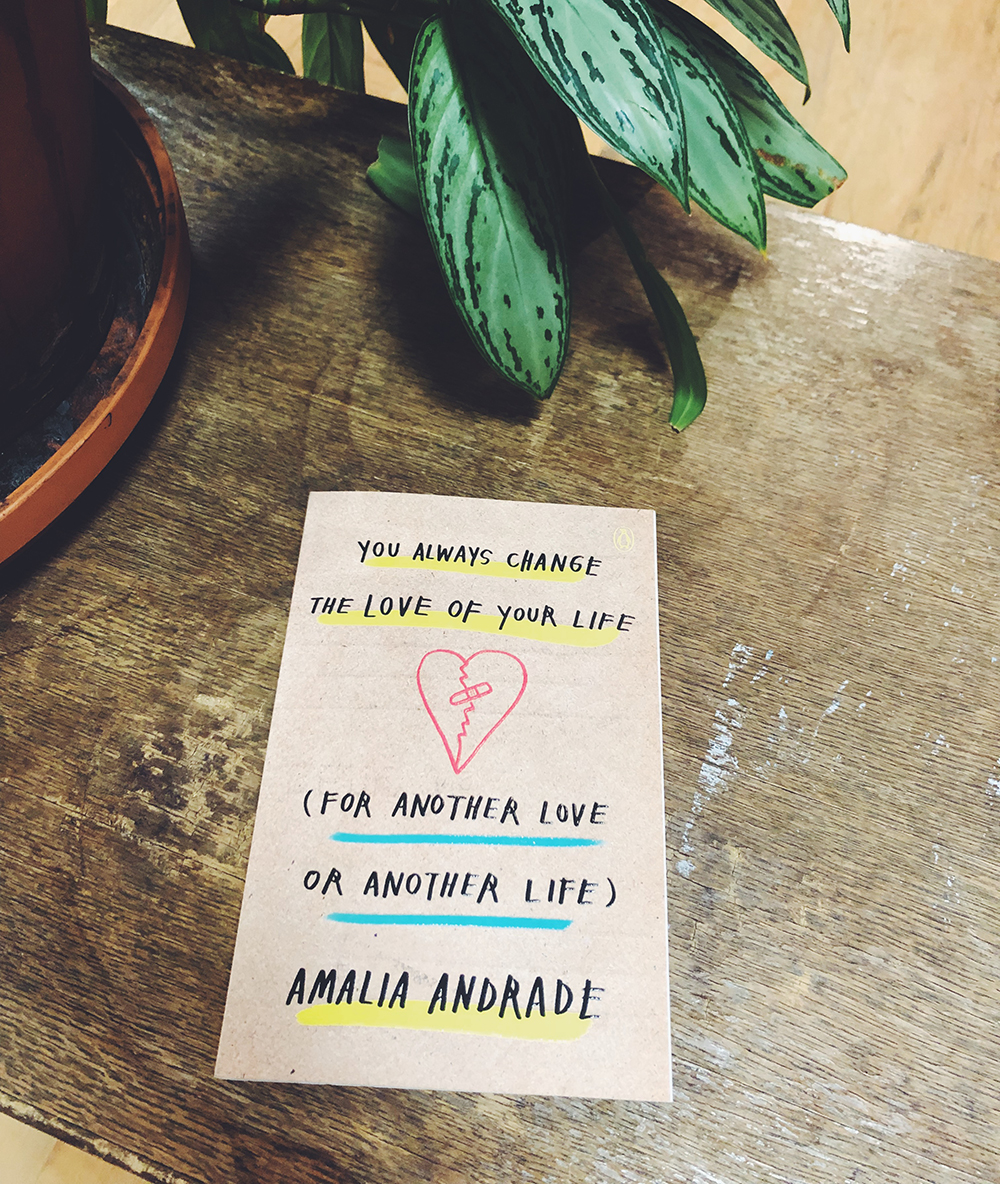 You Always Change the Love of Your Life (for Another Love or Another Life) by Amalia Andrade
OK, I'm switching gears with this one. Let's talk about self-love for a little bit. You just went through a rough break-up. You are devastated, broken, or finally starting to put the pieces back together. Enter Amalia Andrade, a Colombian artist with a great sense of humor, fantastic taste in music, and words of wisdom that feel so freakin' real you'll swear you're reading notes from an old friend. Because to read this book IS to spend a few hours with a friend, painting your toenails and sipping on rosé, Netflix playing on the background. This book is full of advice, jokes, encouragement, and compassion, not to mention funny illustrations and a playlist that will revitalize you. Summer is a great time to start anew, by yourself or with good friends, and we need books that reflect that part of life, too.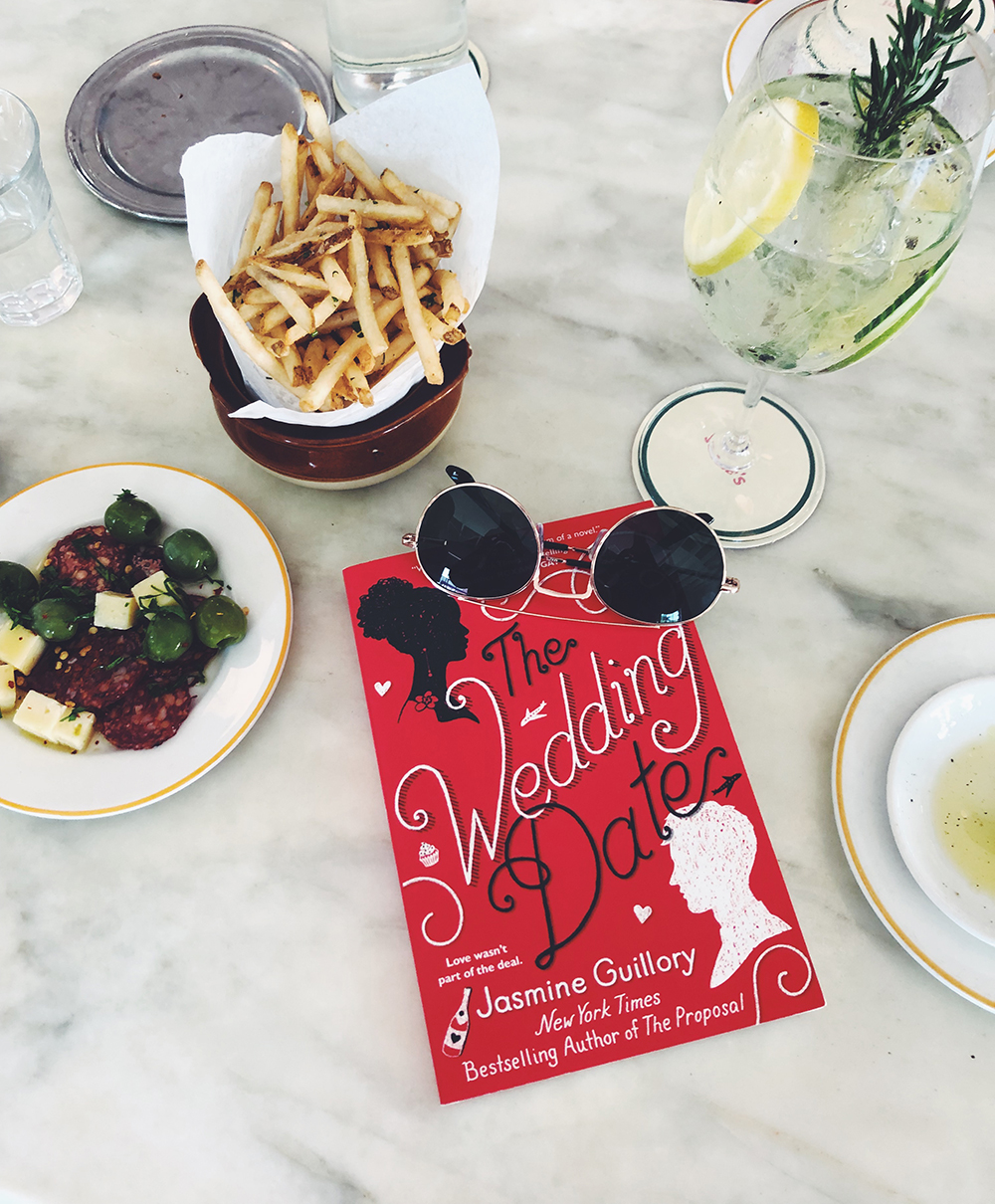 The Wedding Date by Jasmine Guillory
On the eve of his ex's wedding, Drew Nichols gets stuck in an elevator with Alexa Monroe. They hit it off, and he asks her to be his wedding date-slash-fake girlfriend. Ya know where this is going, right? Well, they end up having a little too much fun, but seeing as he lives in LA and she lives in Berkeley, they know it can't ever be more than a hook-up. The Wedding Date is pure escapist fun, but we also get well-rounded, relatable characters to root for. Alexa Monroe is confident, obsessed with food, and has actual career goals and a job she cares about. By the end of the book, I wanted to invite her over to my place for a glass of red and hot gossip! I've always been a huge fan of romantic comedies; Nora Ephron and Nancy Meyer are my queens! But in the book world, the romance genre always seemed to me to be full of vapid love stories with covers I'd never be caught dead with in public. Jasmine Guillory changed the game for me. Check out The Wedding Date, and I'm pretty sure you'll want to read The Proposal after that…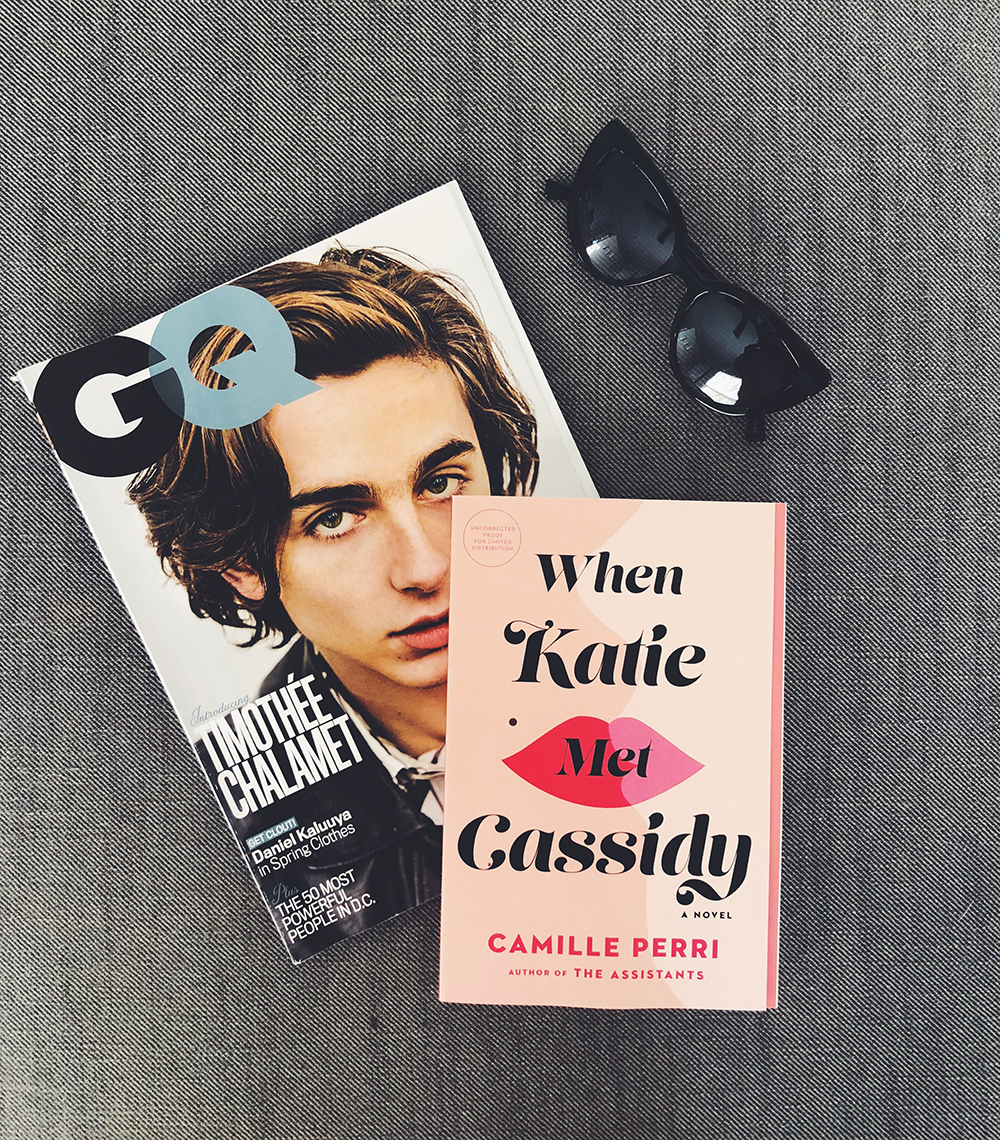 When Katie Met Cassidy by Camille Perri
There's something about people who just know what they want and GO for it. That confidence has always appealed to me, IRL and in my fictional characters. That is Cassidy. A self-assured native New Yorker with an energy so magnetic that it can't be denied– not even by shy, southern girl Katie, who has been recently dumped by her fiancée and looking for… something. Something great. Through these two characters and their eventual relationship, we explore sexuality and gender fluidity, the power of female pleasure, and identity. Who are we when we're not being defined by who we choose to date? Is it ever too late to find out? This book was such a fun and empowering read, truly the perfect little pink paperback!
—
What's on your to-be-read pile this summer?!
*We're excited to support local bookshops through sales from these posts! Have you heard of IndieBound? You can find local bookstores near you (or shop their online stores from the comfort of your sofa!).
Shop These Summer Reads!
Red, White & Royal Blue / Normal People / You Always Change the Love of Your Life (for Another Love or Another Life) / The Wedding Date / When Katie Met Cassidy