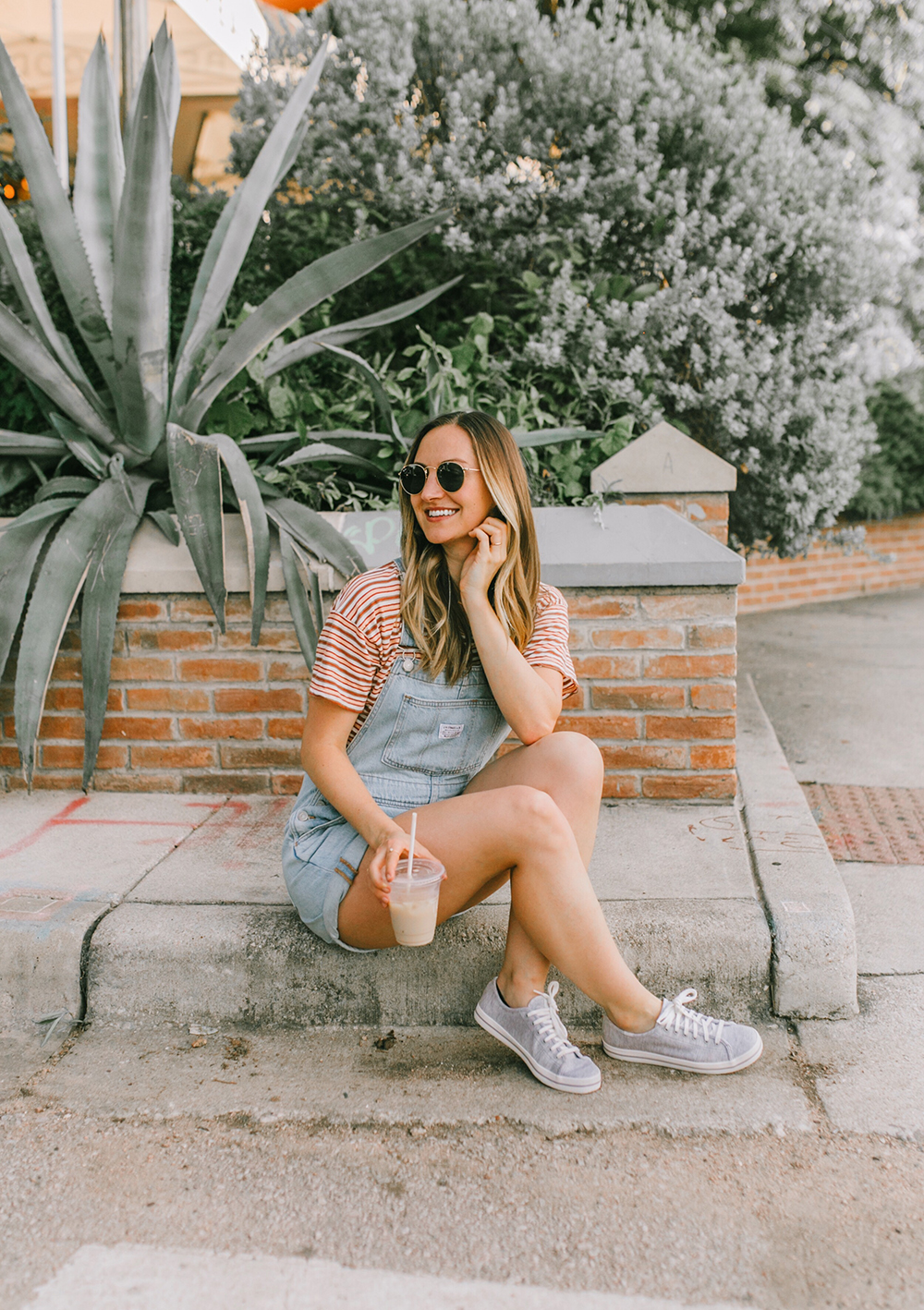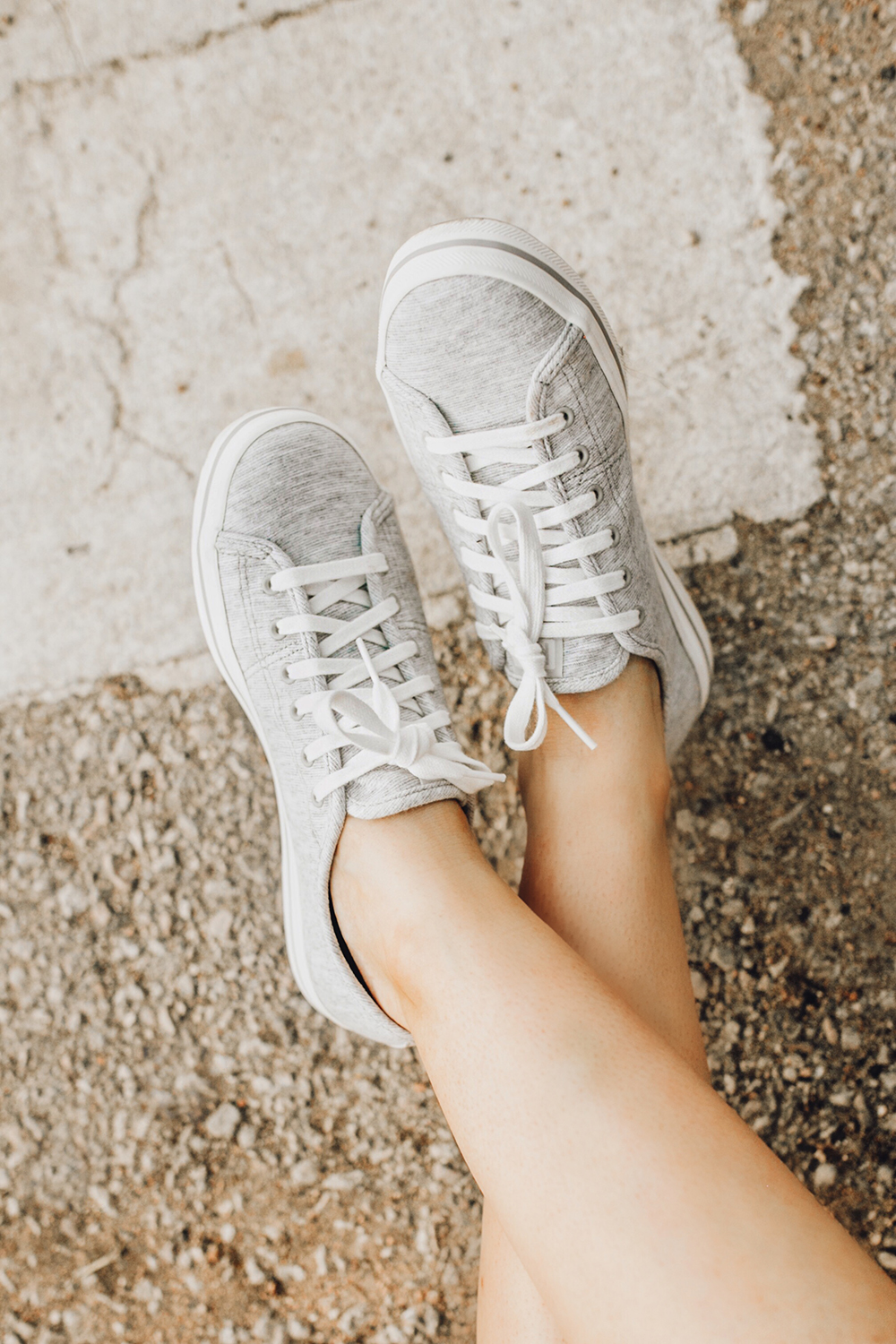 Thank you Zappos for sponsoring this post! All opinions are my own.
Ohh how I've missed this place! Since having Jude (…and given that he still haaates the car), I haven't been able to take the 20-minute drive to South Congress in months. Grabbing a leisurely coffee over here used to be my daily reality – and now it's my daily daydream, ha! My mom watched Jude for an hour over the weekend, so Blake and I decided to spend that time grabbing coffee and strolling our favorite street. And even though I thought about Jude 90% of the time we were gone (…and literally ran up the stairs to see him when we got home, ha!), I felt refreshed and so happy to spend an hour with my hubby, holding hands and reminiscing about how much our lives have changed in just four months time. Taking time for myself is not something I do often these days, let alone allotting time for just me and Blake – but I'm learning it's so necessary! A happier Olivia = a better mom, wife, daughter, friend…the list goes on and on. A little self-care goes a long way!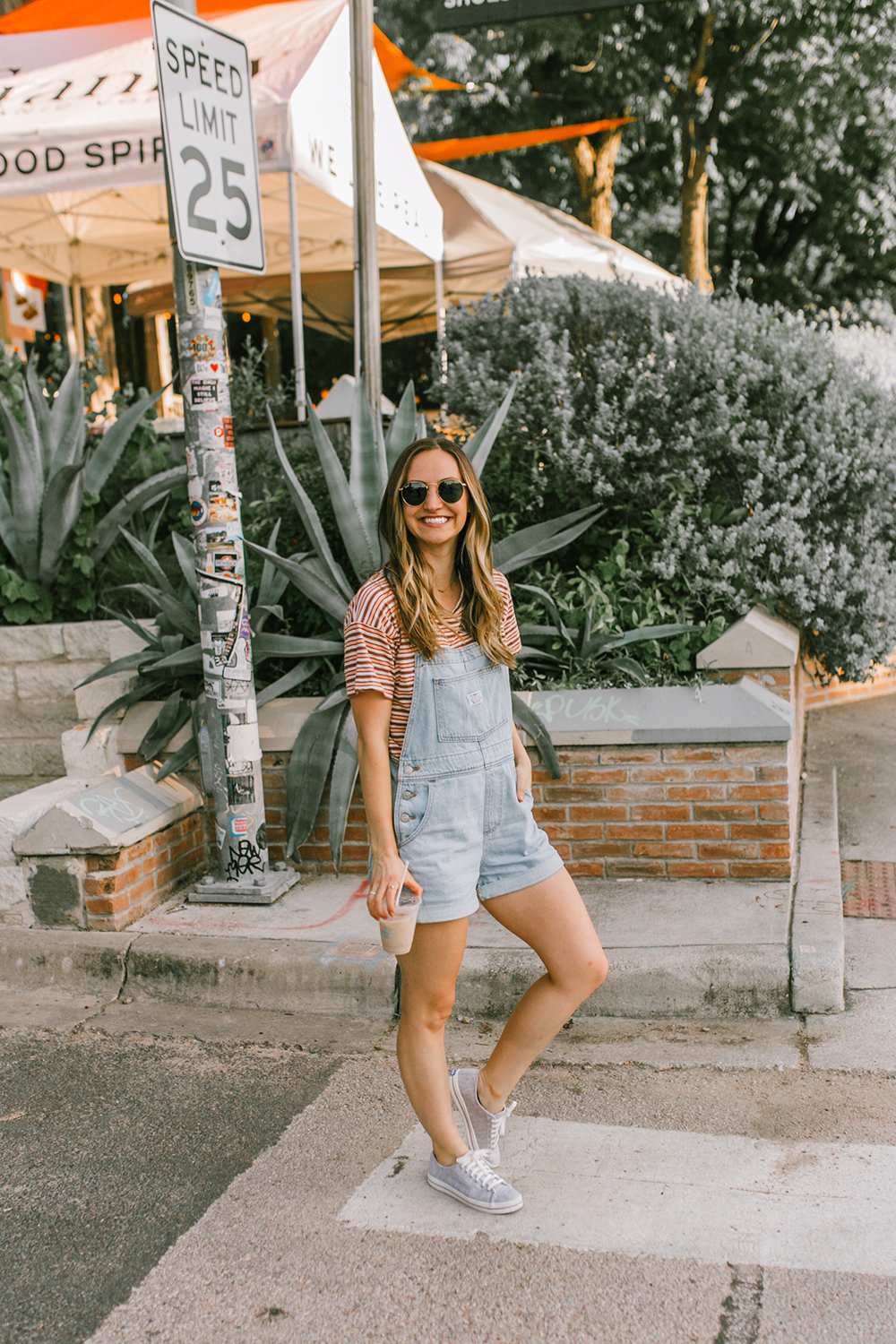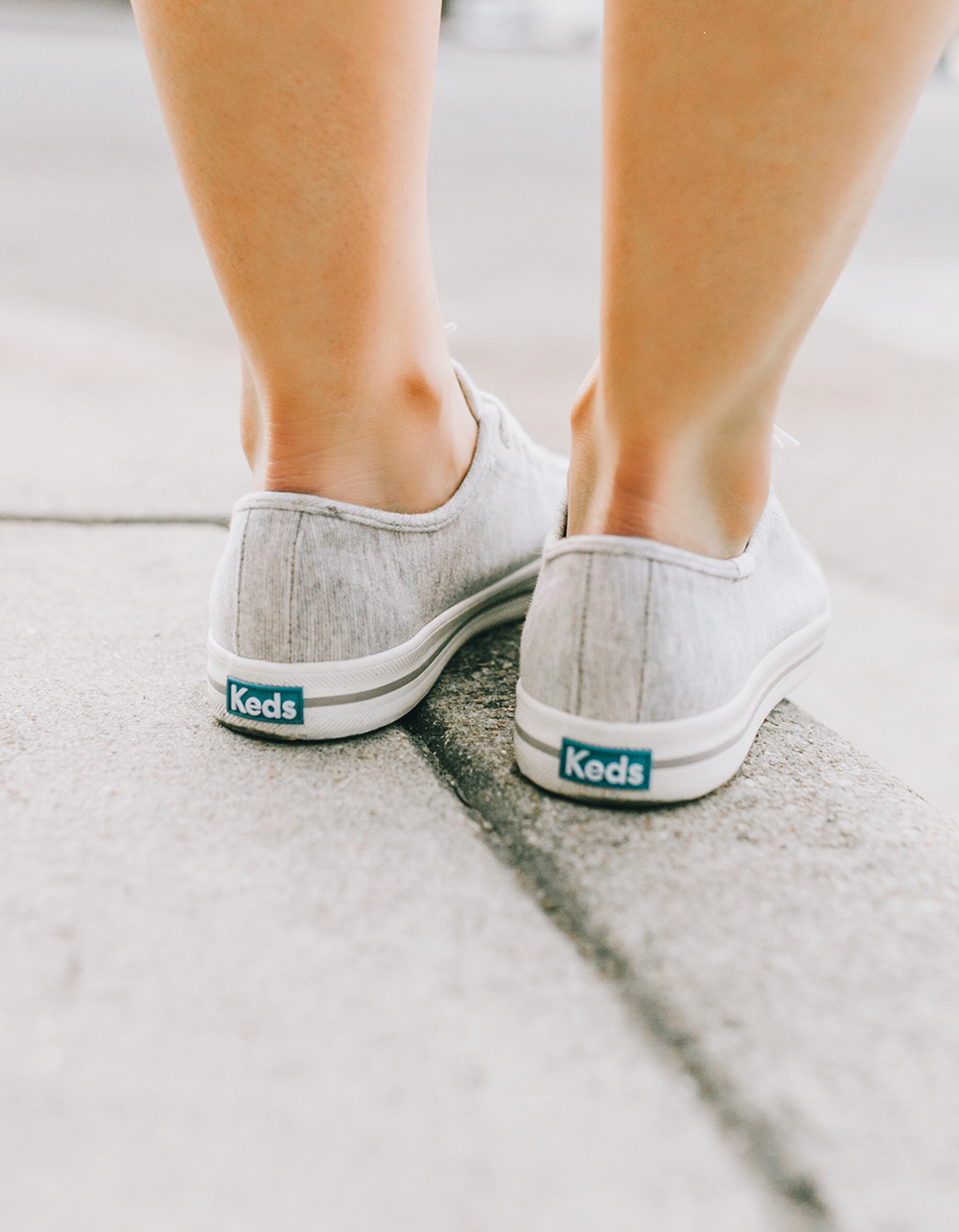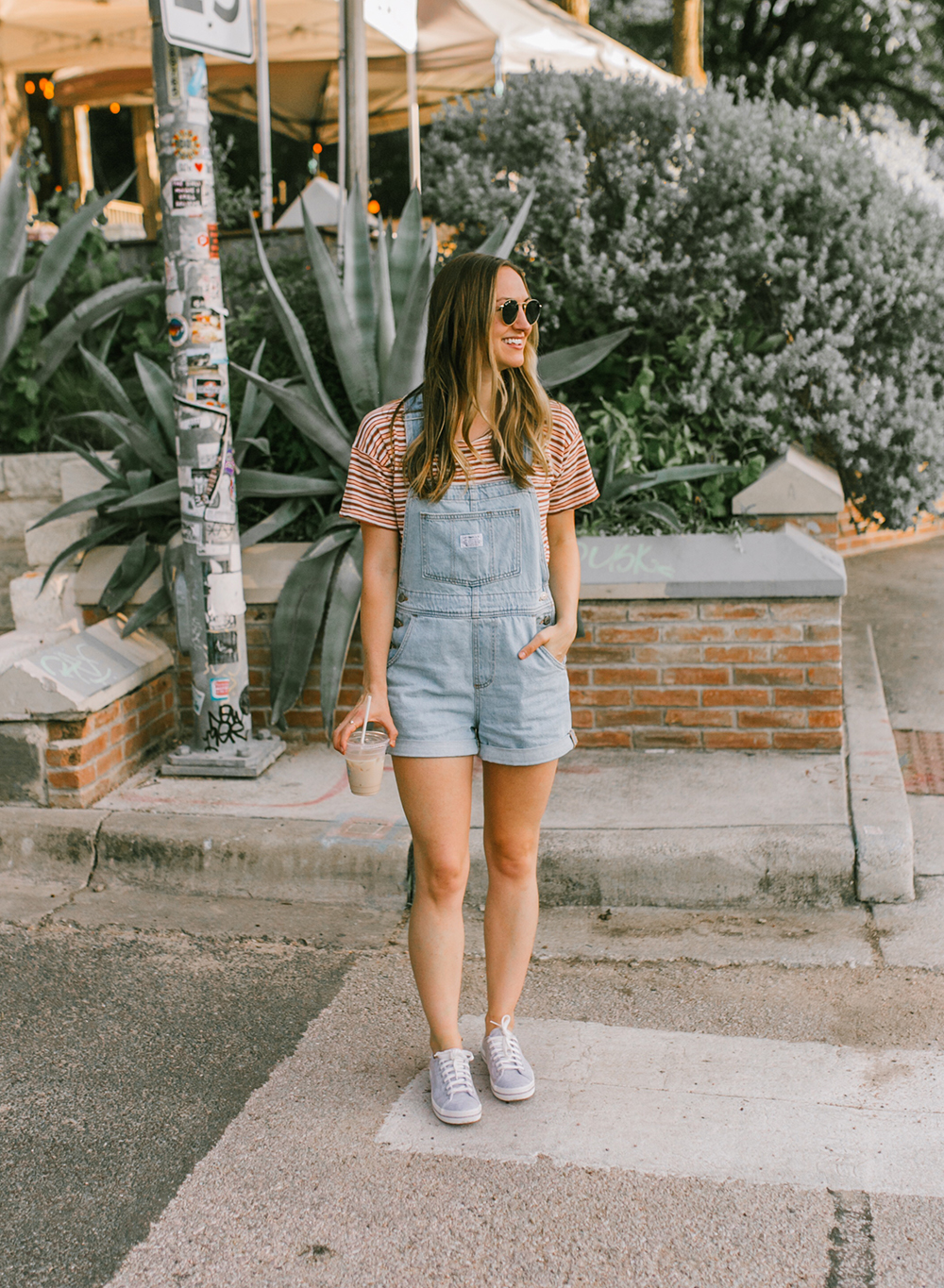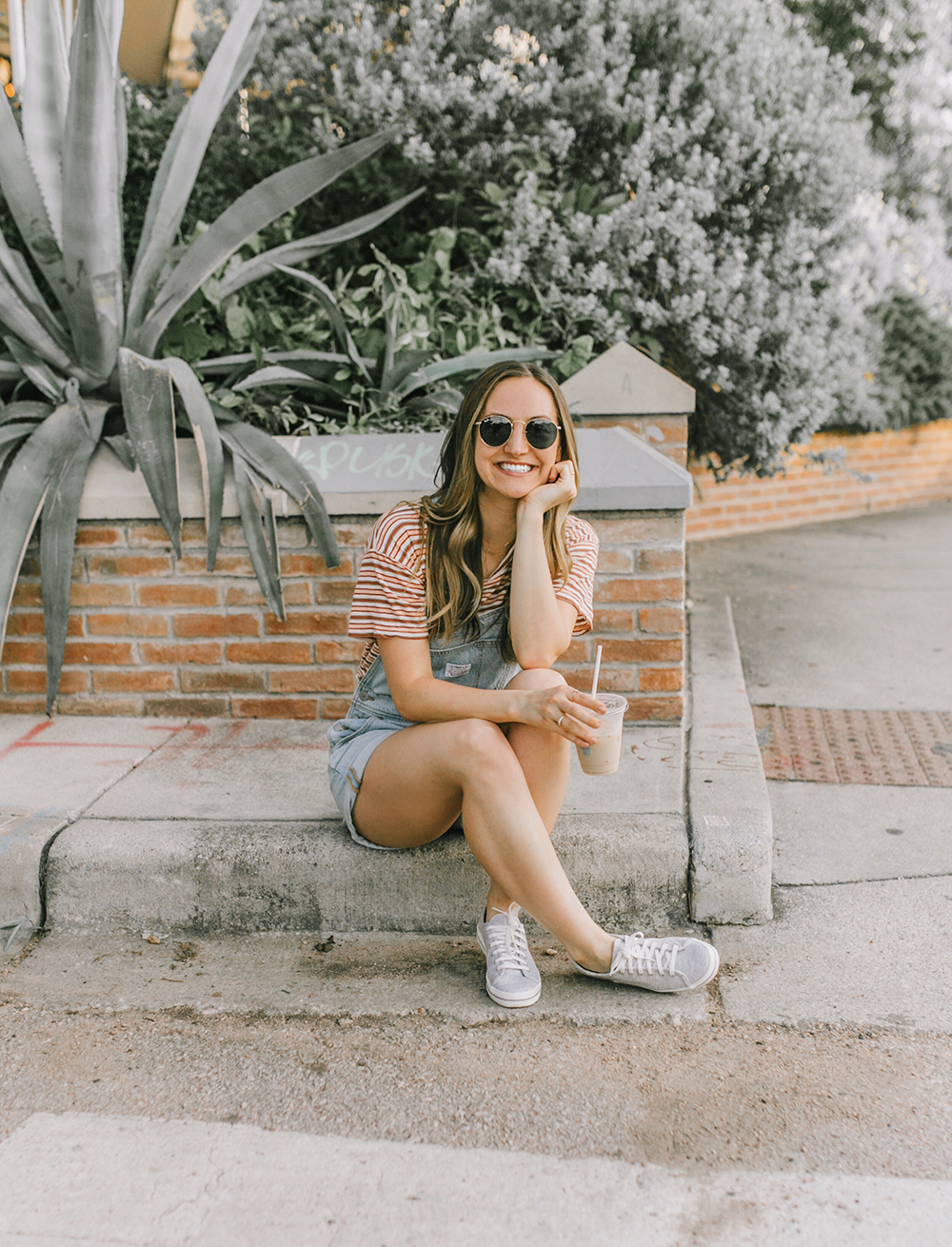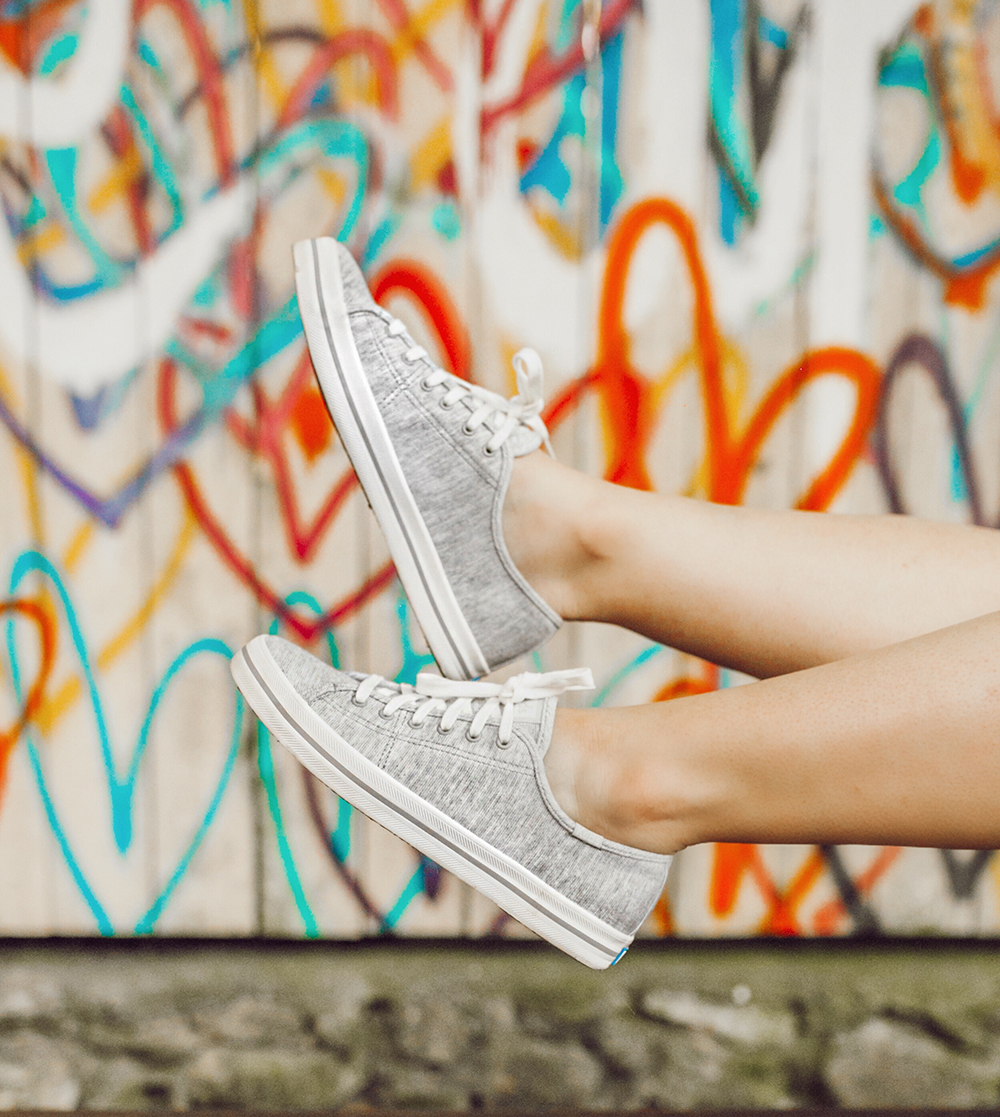 I've always been one to gravitate towards casual, comfortable everything when it comes to getting dressed each day. Whether I'm walking my little man to sleep, watering plants around my house, snapping photos for the blog or strolling up and down South Congress, I need shoes that are not only stylish, but super comfortable and seamlessly fit into my lifestyle! Wearing pieces that feel authentic to my personality is a must for me. Keds are always a go-to sneaker choice and I'm digging the light grey style (just $39)! They're playful, light weight, ultra comfortable and I love that the brand is inclusive and all about empowering women to be our best selves. With tons of colors and prints to choose from at Zappos, there's a shoe that fits every style and personality.
I've been a Zappos shopper for years and LOVE this retailer. Fast and free shipping, amazing customer service, a 365-day return policy…not to mention they've got an amazing range of Keds styles to choose from. You can check out more Keds here.
From work to play (…to motherhood, to dog walks, to vacation outfit planning, to grocery store runs, to you name it…!), Keds and Zappos can take you there (…and give you a little pep in your step!).