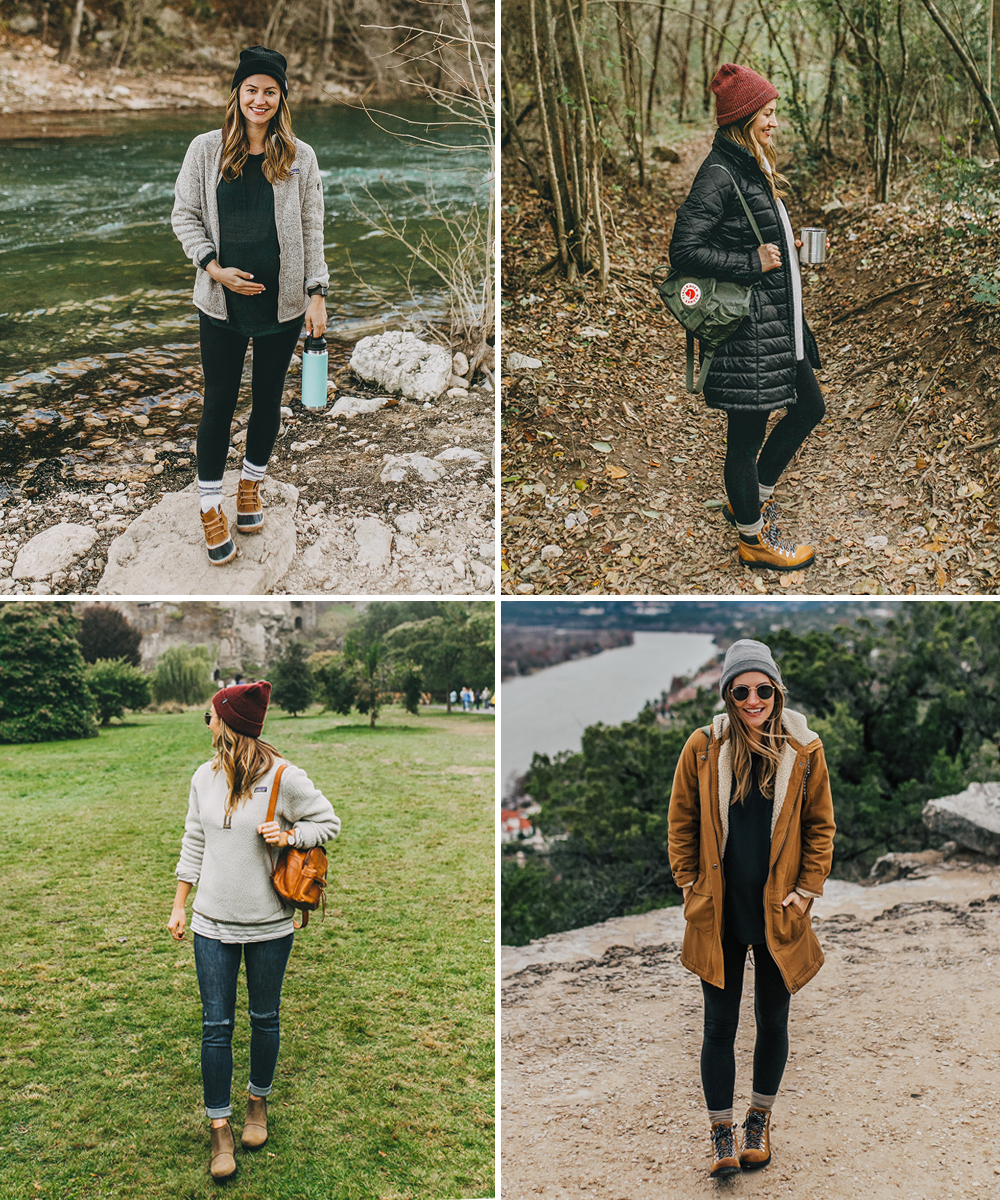 Y'all know I am a HUGE Backcountry fan and have been shopping with them for years, so today is extra exciting because they're hosting their Semi Annual Sale!! SO MANY of my favorite pieces are now up to 30% off… sweaters, jackets, shoes, accessories…time to stock up on your favorites from brands like Sorel, Patagonia, Backcountry, Alo Yoga and more! Sharing some of my favorite pieces featured in the sale…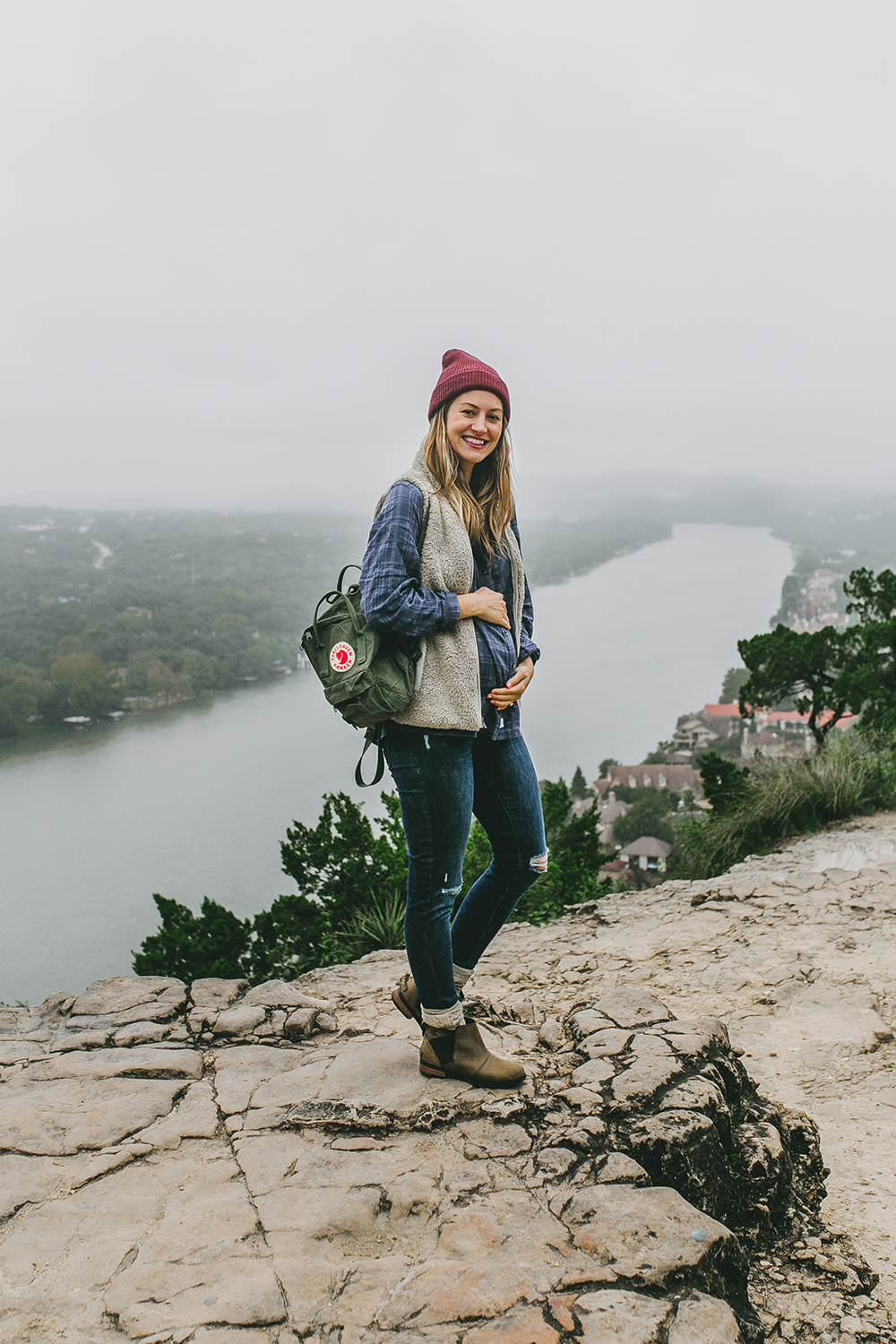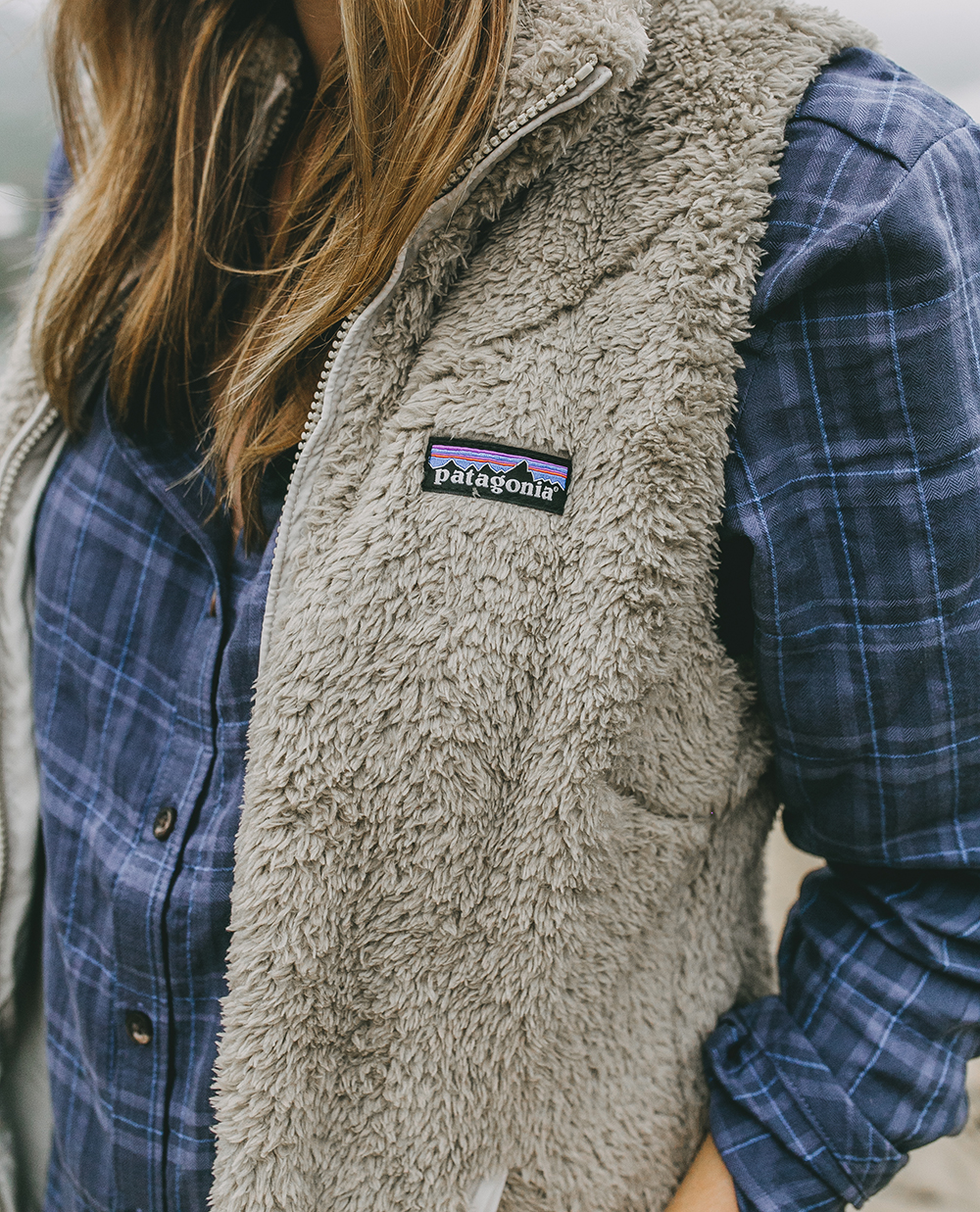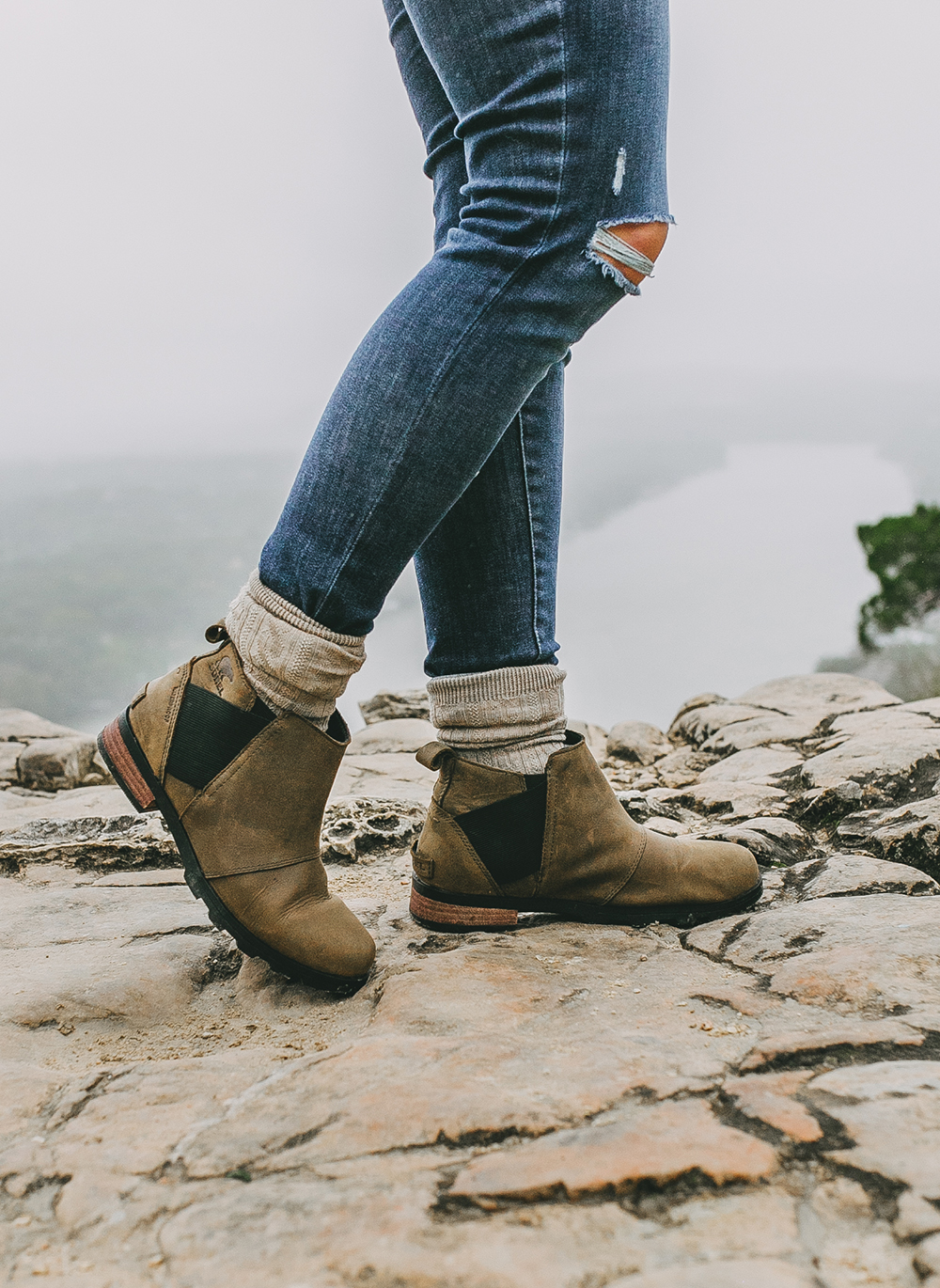 PATAGONIA LOS GATOS VEST: I wear size small pre-pregnancy, during pregnancy I opted for the medium (wearing the M in this post). The color is El Cap Khaki. This thing is cozy, warm and adorable!! / BRIXTON BEANIE: I've worn this a TON (so has Blake!) and it comes in lots of color options…big fan! / SOREL EMELIE BOOTIES: 25% off and extremely comfortable! This is the major/black color combo and I went up a half size (they run snug, especially if you want to wear thicker socks).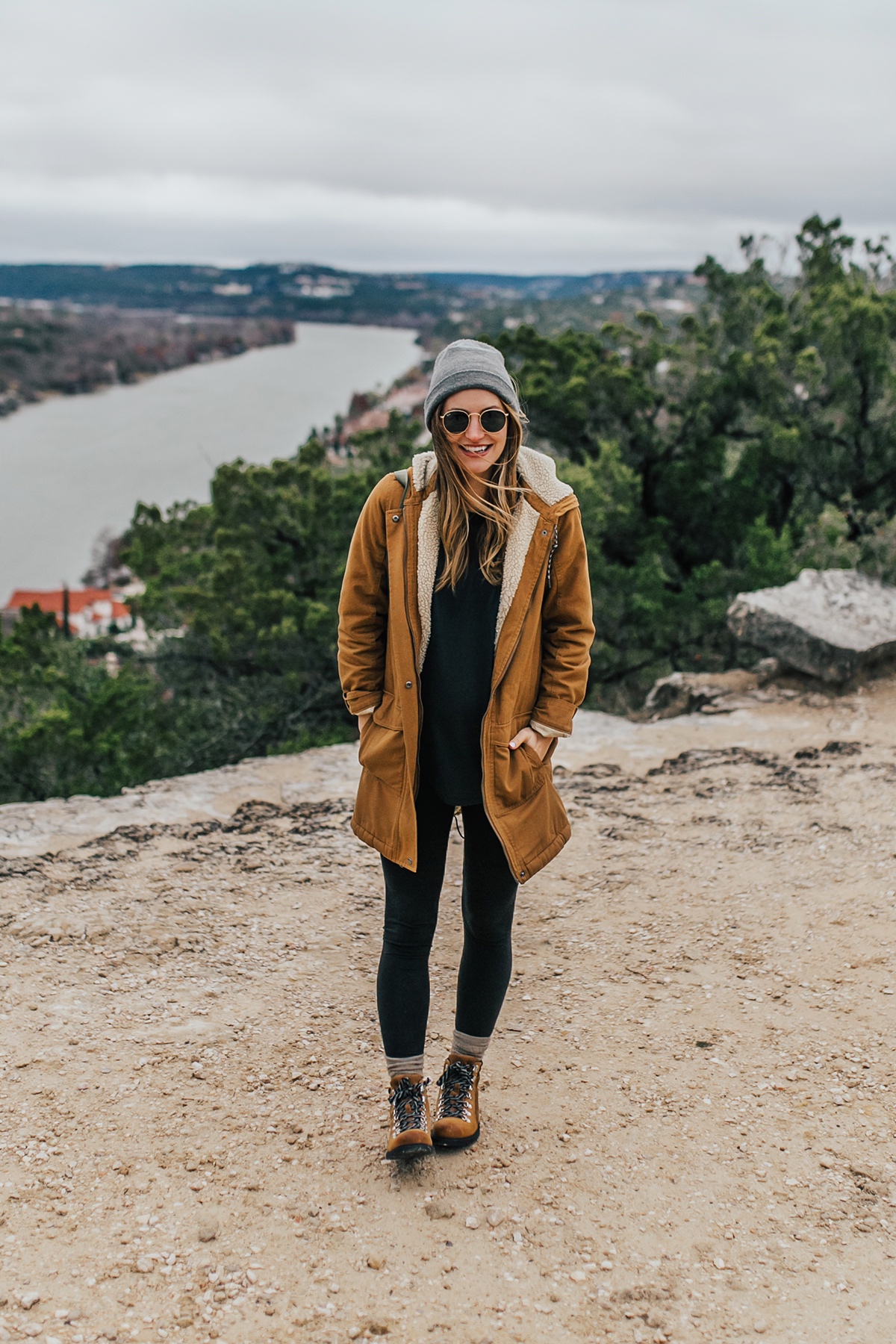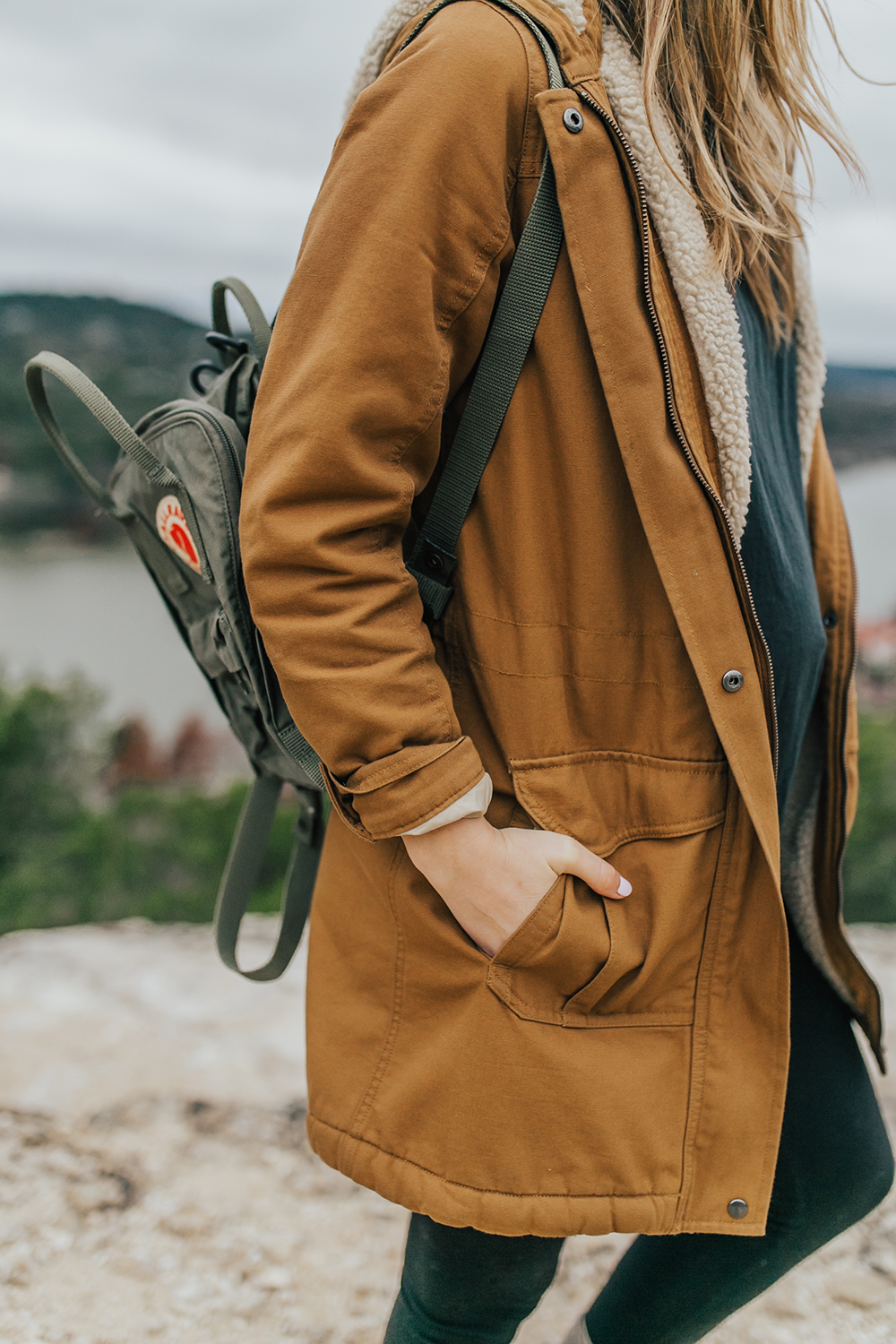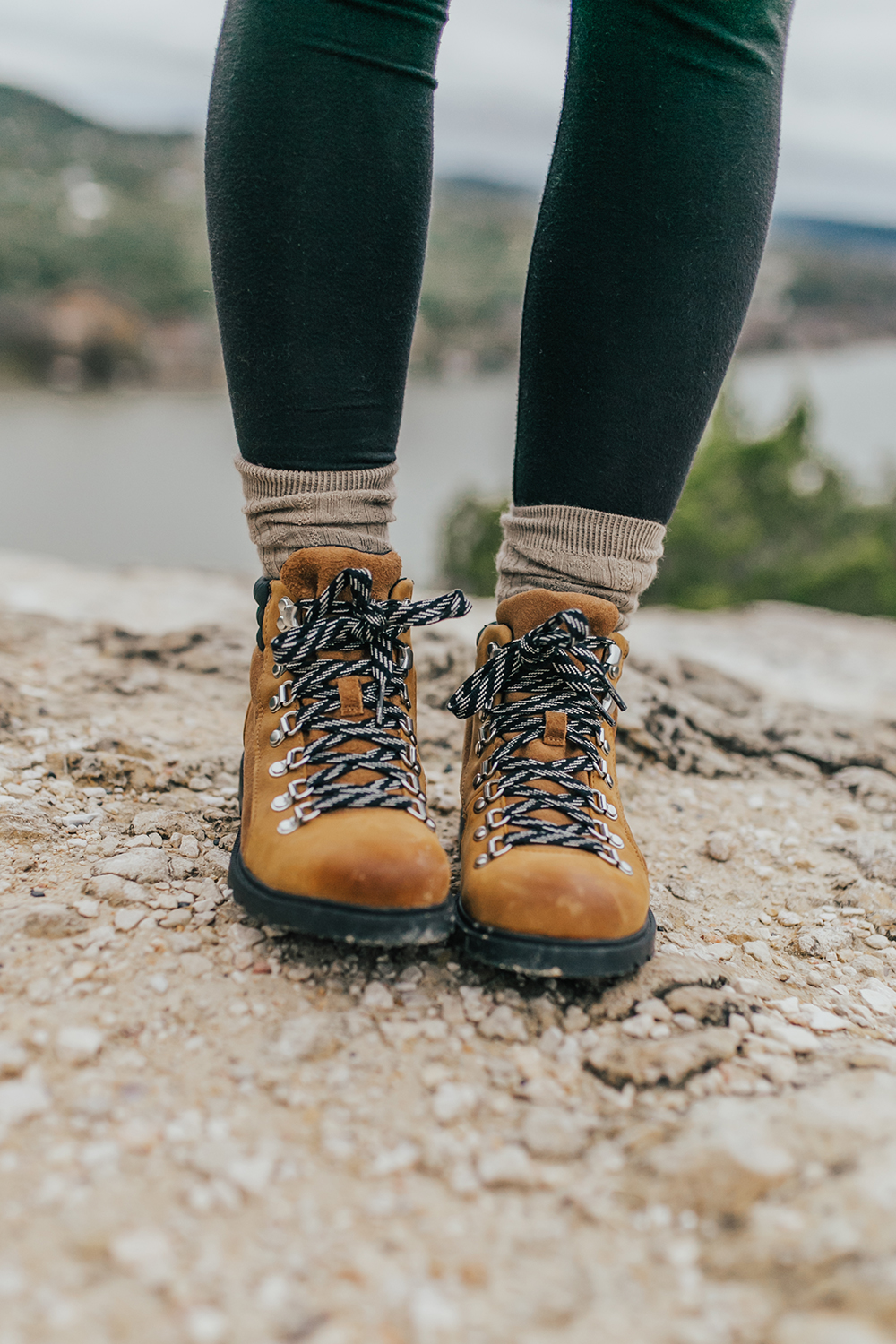 PATAGONIA PRARIE DAWN JACKET: Alright so, hands down this is my FAVORITE jacket I've ever owned. It's super warm, the color is extremely versatile (also comes in an army green option) and it's the perfect substitute for a puffer coat. It runs large – I am wearing size XS and fits both pre/during pregnancy (…although at 39 weeks it's no longer zipping, ha! Then again…not much is at this point…!). / SOREL AINSLEY BOOTIES: 25% off and available in black and beige (my current color is sold out). Super warm and weatherproof, I went up a half size. LOVE these boots, they're very sturdy and durable!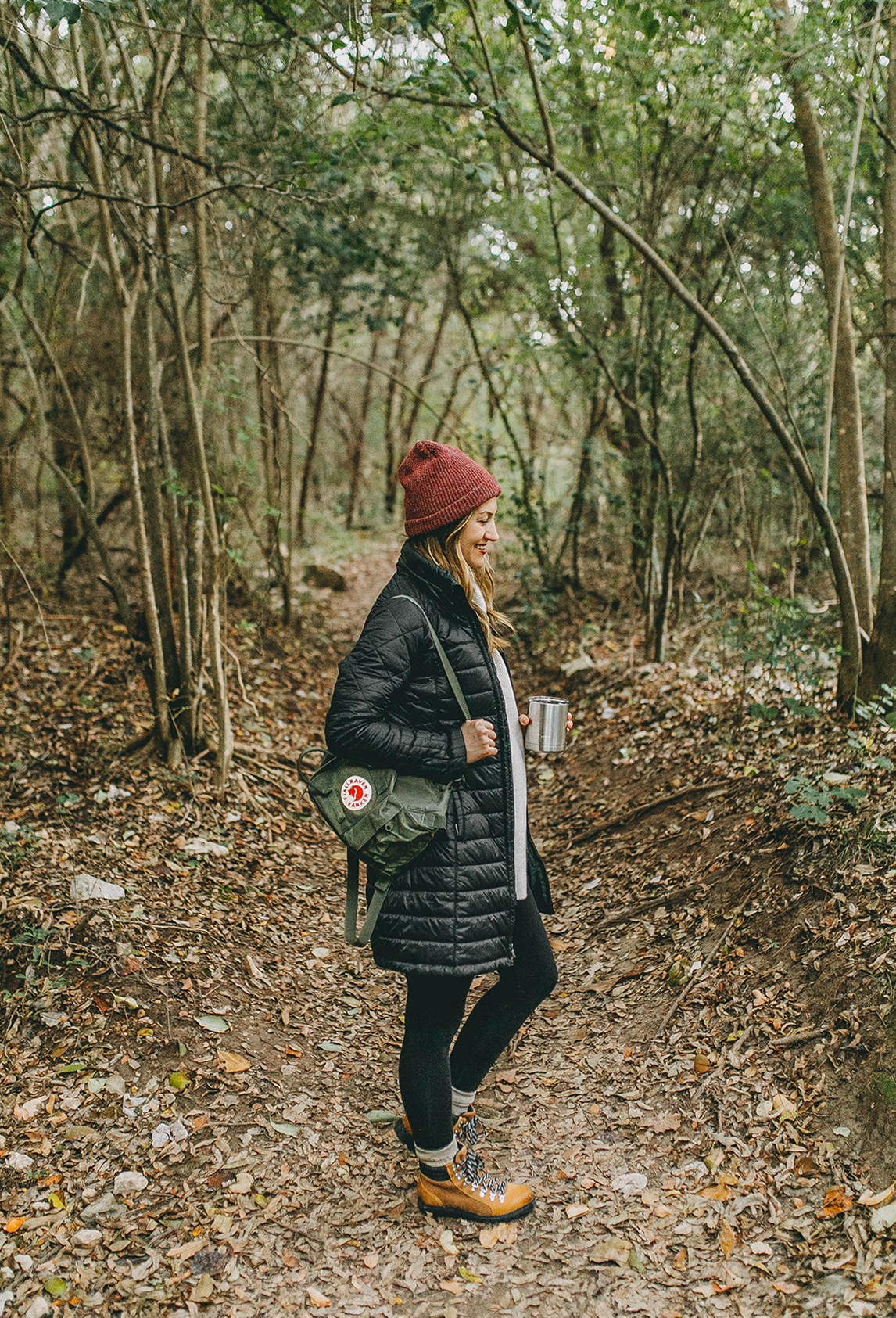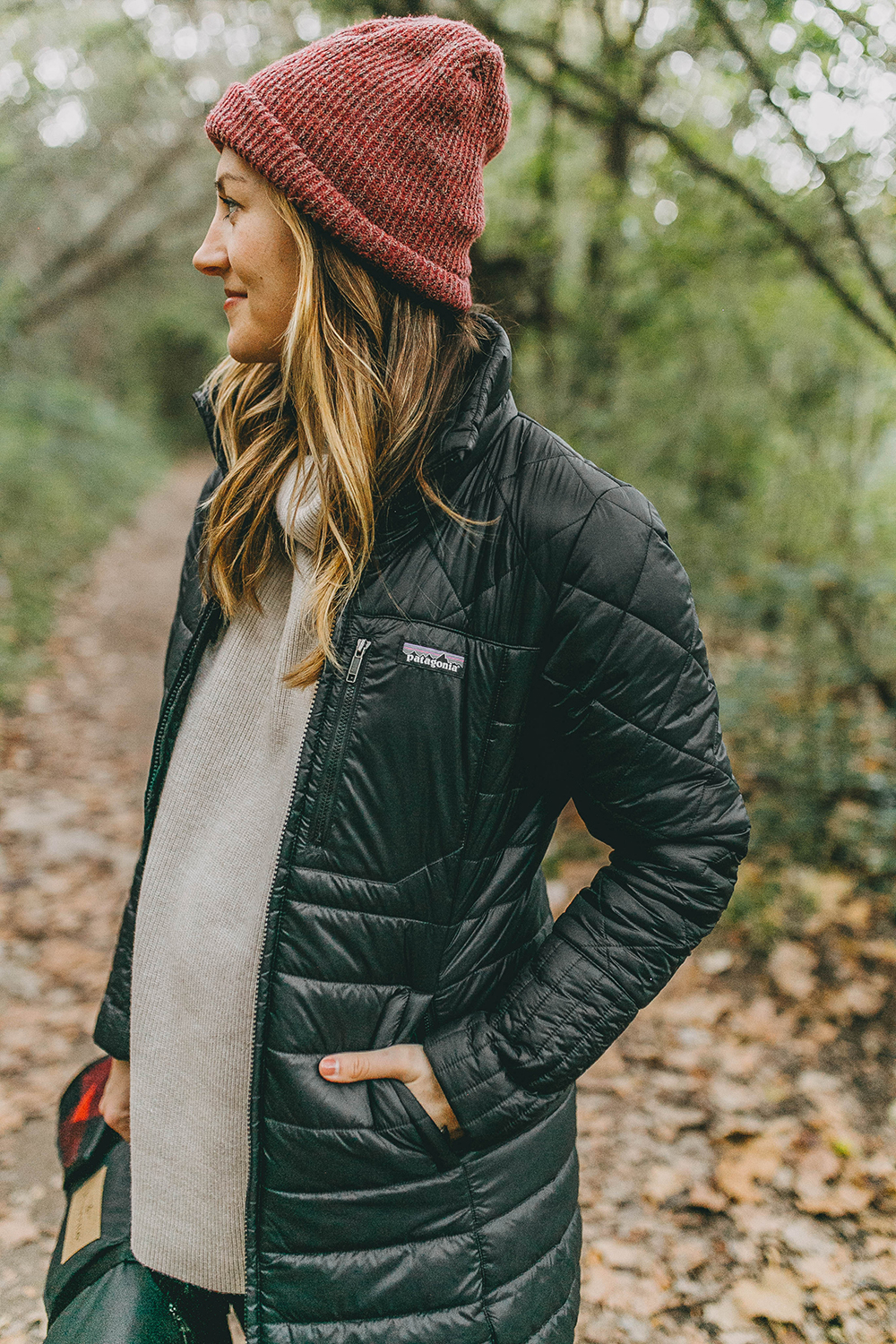 PATAGONIA INSULATED PARKA: This exact version sold out, but the shorter jacket version (both are called the "Radalie") and a warmer long version (…honestly wish I would have purchased this one!) are available and included in the sale! I am a huge fan of the longer insulated jacket look, but if you're buying a longer jacket you should keep warmth in mind and definitely get the warmer option in my opinion (…and that's coming from the girl who lives in a city that rarely hits below 60 degrees, ha). As for sizing, I got the XS in this one but should have done a small so that I could layer more (…lessons learned from a week spent in Iceland. Buy the warmer jacket + layering is KEY).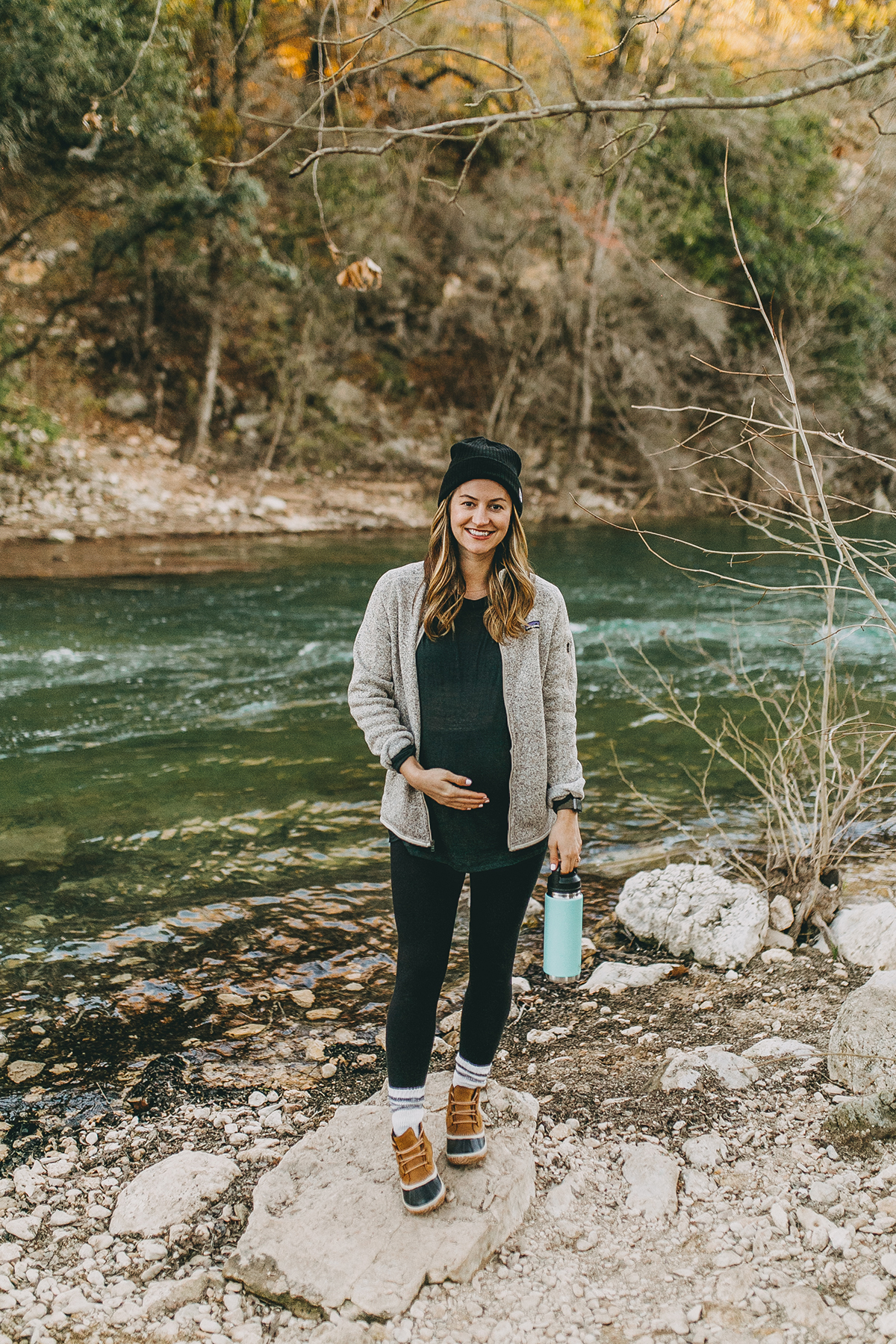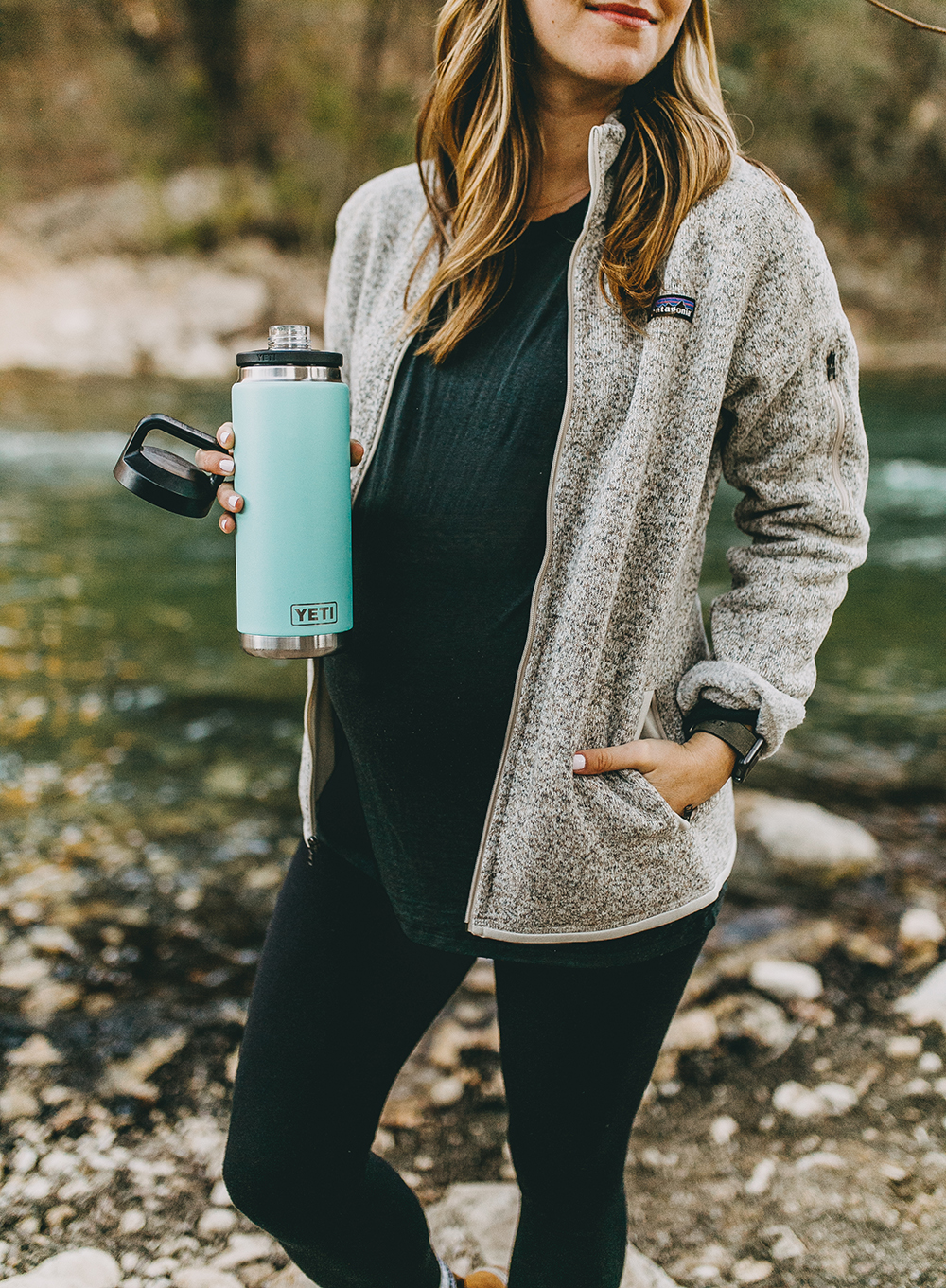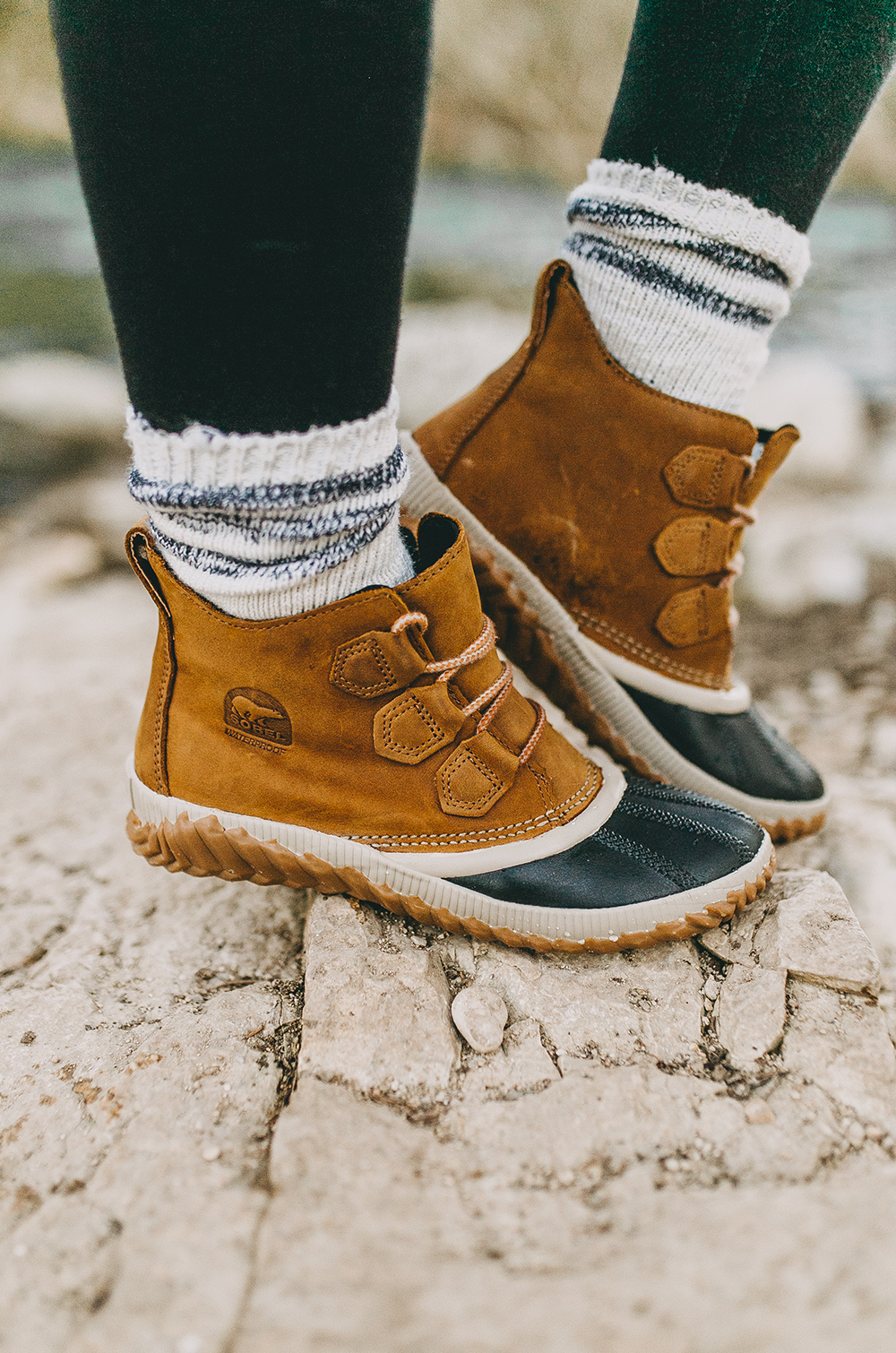 PATAGONIA BETTER SWEATER JACKET: This was a recent purchase during my third trimester… I wanted SO badly to wear a cute Patagonia sweater but all of the ones I currently own are 1/4 zips and fit like a crop top (ha), so it was time to invest in a full zip! This is the Pelican color (…I actually got this exact jacket for my mom last year and have loved it on her!) and I'm wearing size medium (I wear M pre/during pregnancy) in all Patagonia pullovers/sweaters. It's super warm and works for looking presentable or pairing with pajamas while lounging at home (…mhmm, that's how I'm currently styling it these days haha). / SOREL OUT N ABOUT BOOTIES: These rain boots are SO PERFECT! They have amazing traction, waterproof leather and look super stylish. This exact color isn't included in the sale, however other colors from this style are now 25% off and just $89. Highly recommend! (I ordered a half size up for reference).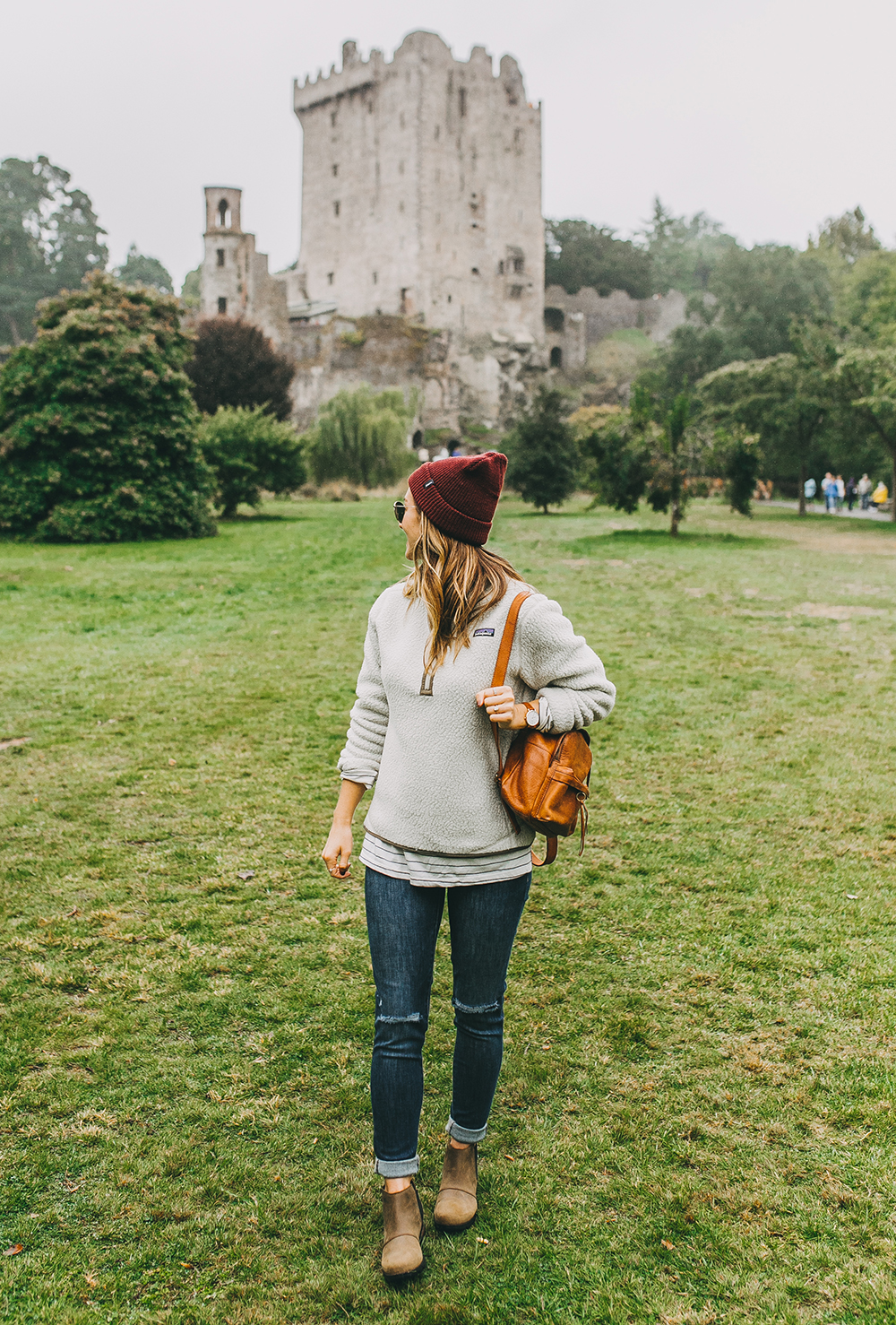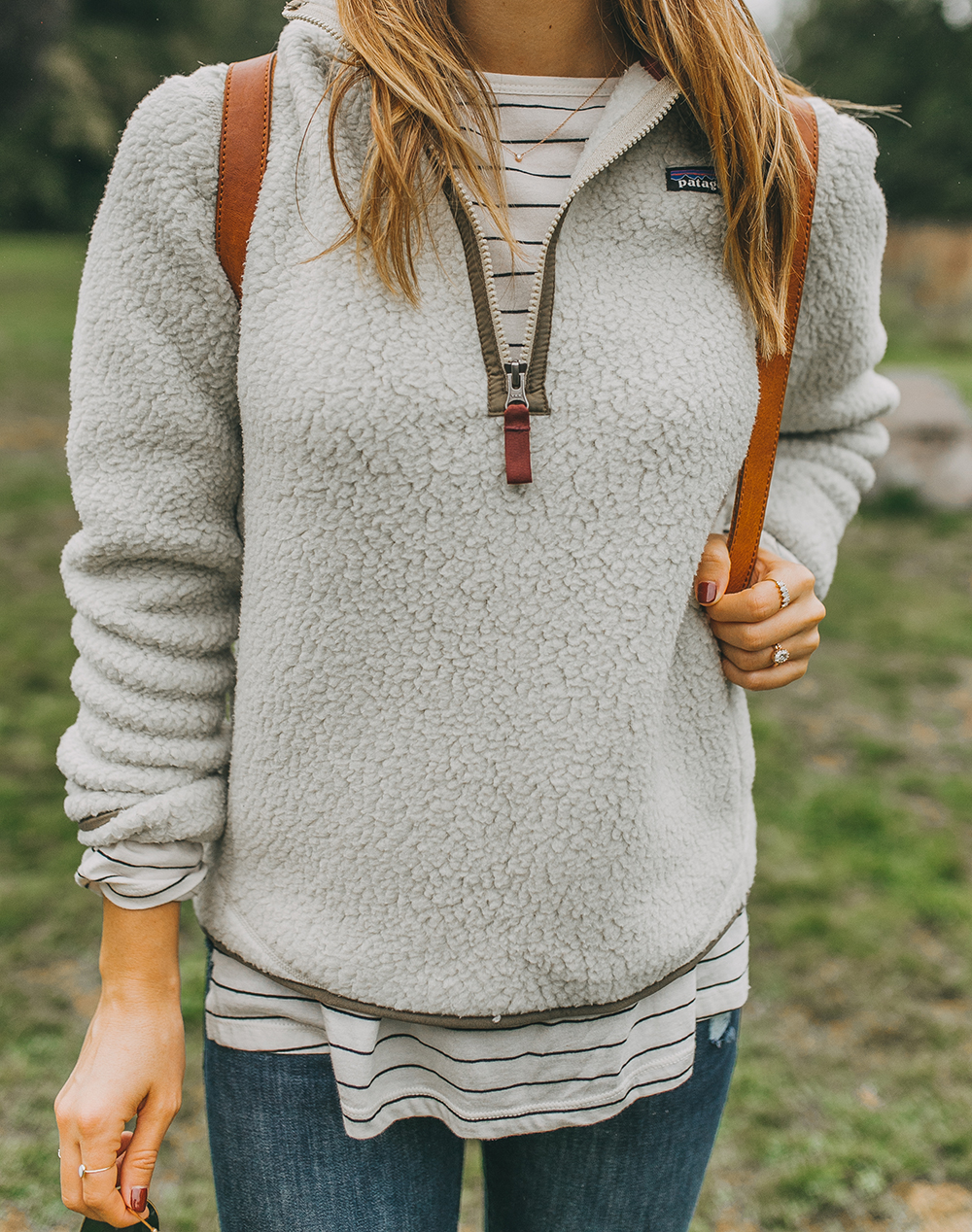 Patagonia Retro Pile 1/4 Zip Fleece Pullover: Another cozy favorite this season! Wearing a medium for reference. It comes in a bunch of color options and is now 25% off and under $100.
---
Clearly, I am a mega Patagonia fan over here…I think given my love for casual, easy-going outfits, a cozy pullover is always in style. Plus, these make for amazing gift ideas (…let's just say all the girls in my family have one by now haha). Not to mention, once Baby P makes his appearance, these will be on heavy rotation!
The great thing about Backcountry is that they carry something for everyone…women, men, kiddos (omg the baby outdoor gear on this site is SO PRECIOUS!) and sell brands we all love and trust. Items in their Semi Annual Sale are already selling out quick, so be sure to scoop up something on your wish list (…especially at these prices!) before they're gone.
Ps. If there's something you spot that's not on sale, you can use code LIVVY15 to take 15% off your purchase (valid for one use per person, exclusions apply*). Happy shopping, friends! XO
A big thank you to Backcountry for sponsoring this post! All opinions are my own.
SHOP MY SALE FAVORITES