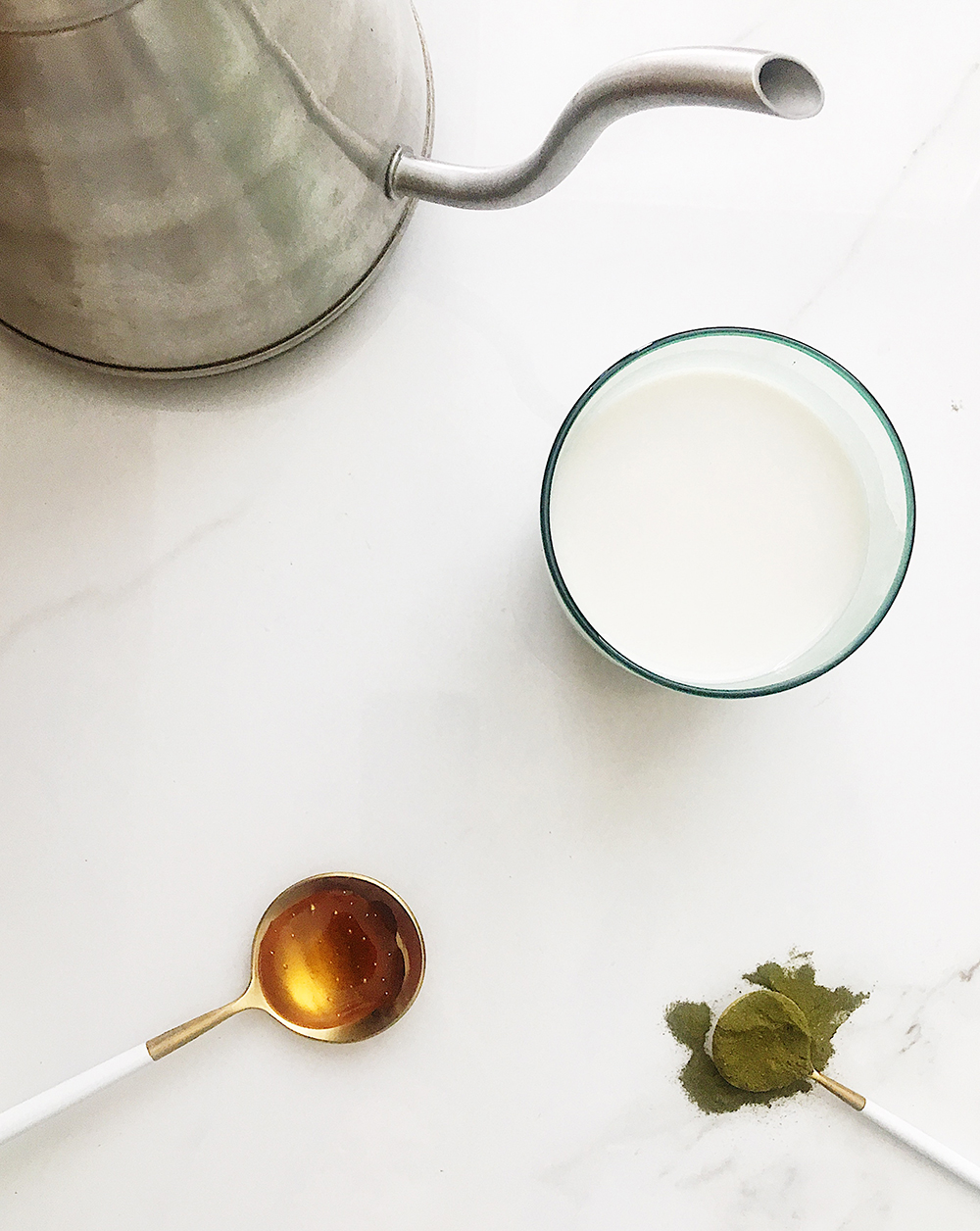 By Jessica Lee
I used to be convinced that I didn't like matcha. When the green tea started gaining traction a few years ago I tried it and immediately wrote it off as a drink that tastes like dirt. Not my finest moment.
So when a friend of mine started singing matcha's praises (…it's packed with antioxidants, boosts metabolism, rich in fiber and vitamins…to name a few benefits), I decided to give it another go. She recommended adding a tablespoon of honey to the mix, and it changed everything. It adds the perfect amount of sweetness to the concoction. I hope you enjoy it!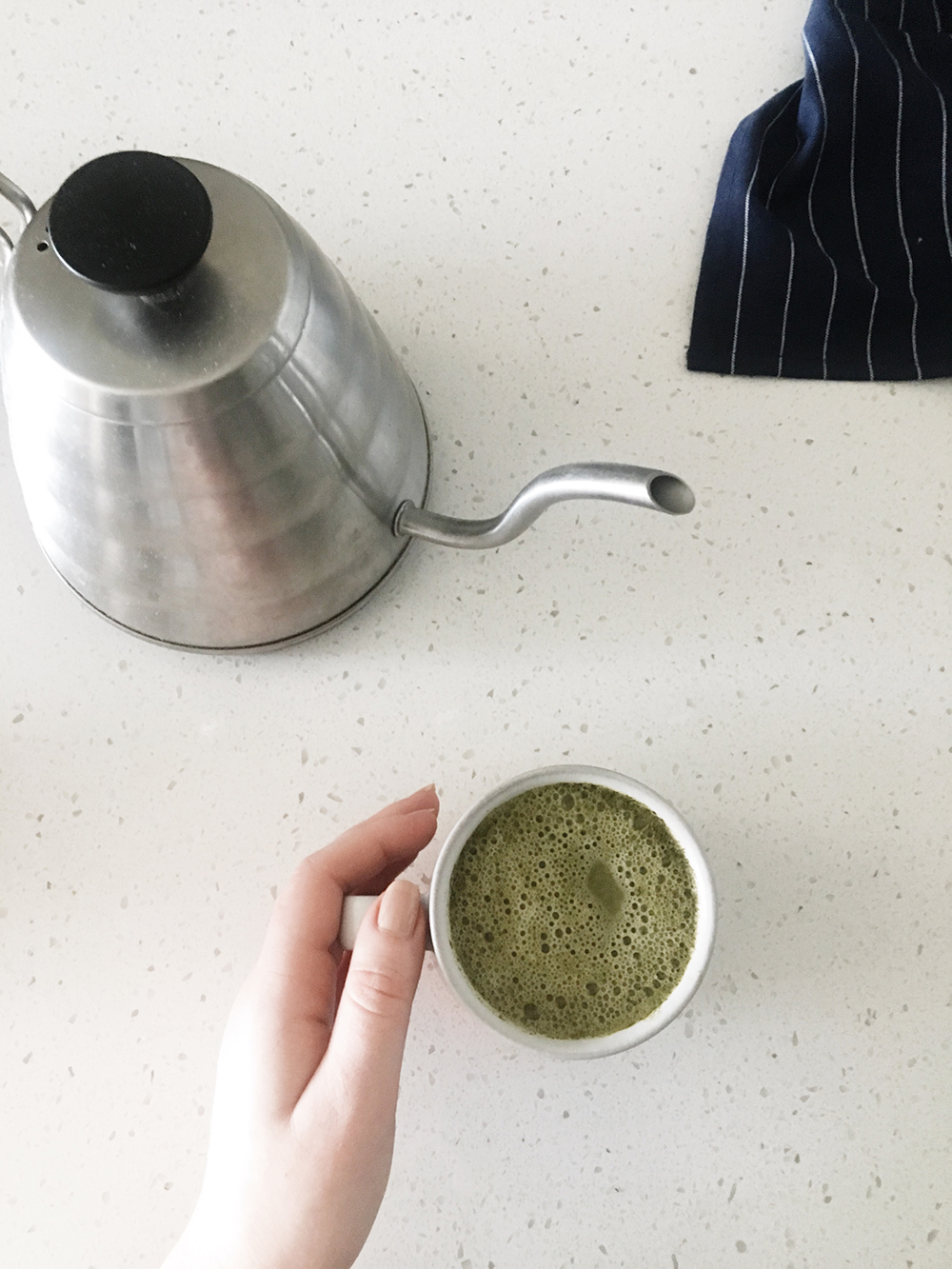 Matcha Latte
2 tsp matcha powder
1 tablespoon honey
1 tablespoon hot water
1 ½ cup almond milk (or preferred milk option)
Directions:

1. Add matcha powder and honey to mug. Top with hot water and whisk until matcha powder has dissolved. (Highly recommend this matcha whisk, it's amazing and makes it sooo easy!). 
2. Heat almond milk (I used a milk frother to heat the milk, but an espresso steamer will also work, or heating it on the stove!), and pour over matcha mixture.
3. Sip & enjoy!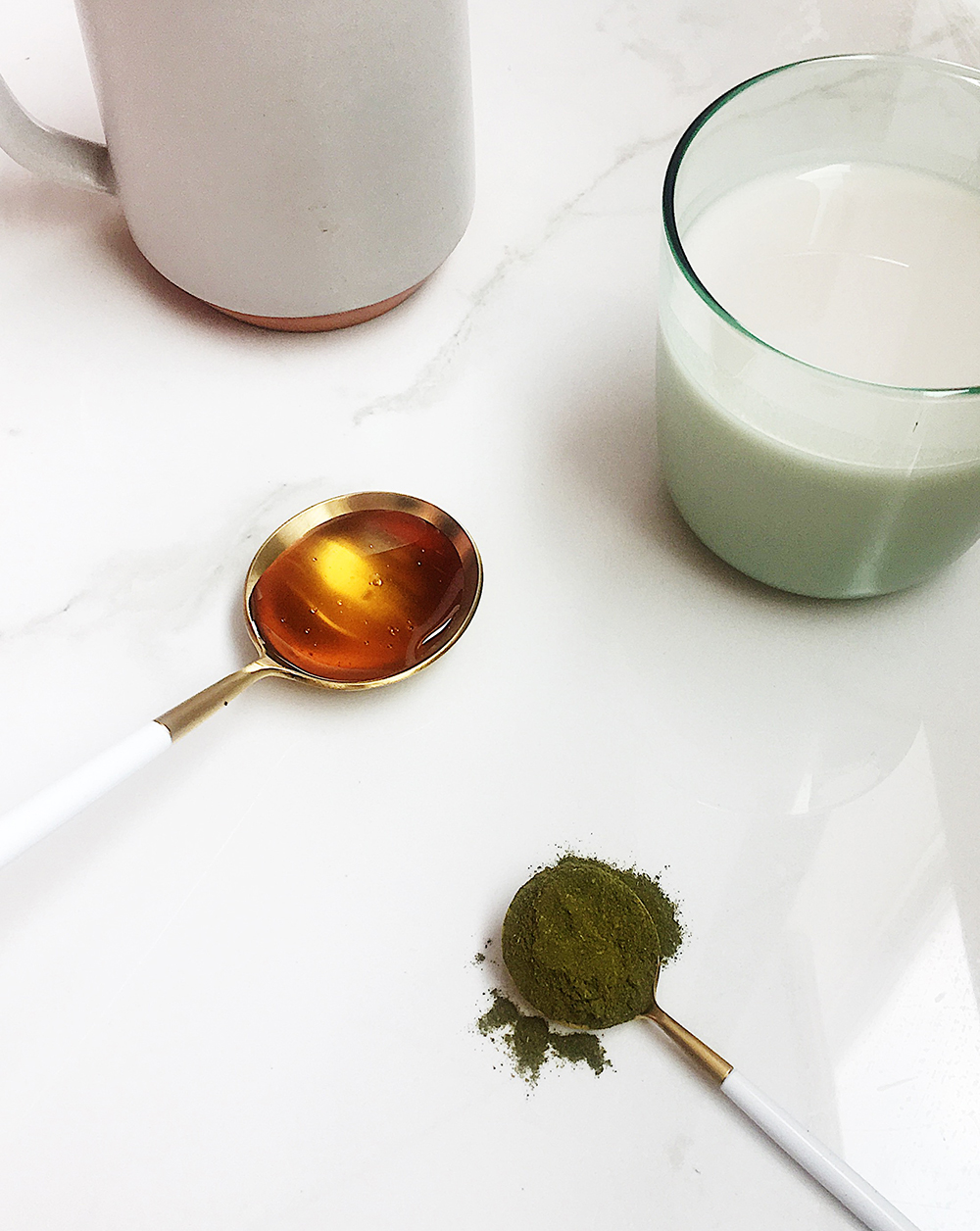 Take a look at more recipes below and shop our matcha accessory picks! (Ps. This matcha has rave reviews).