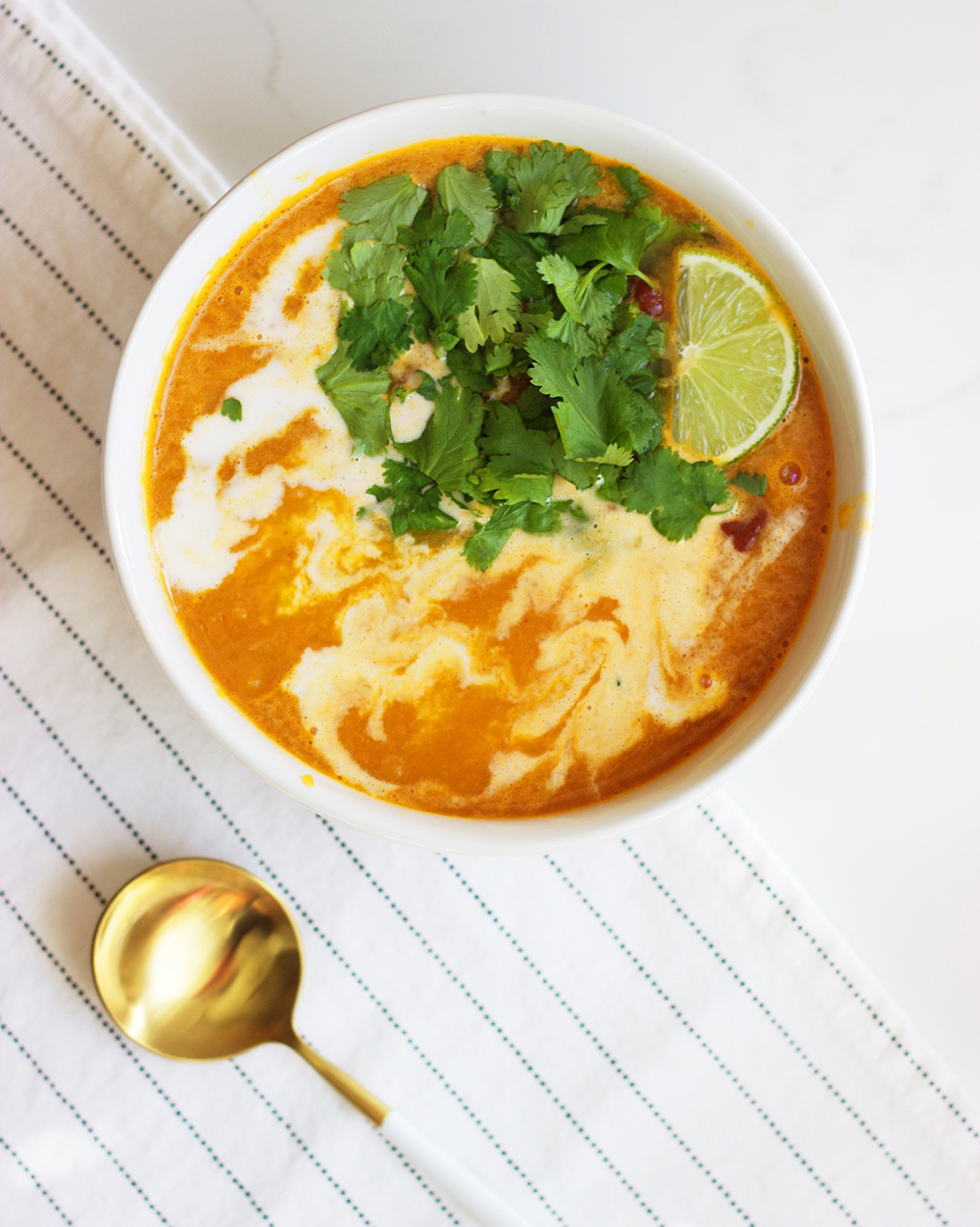 By Jessica Lee
Anyone else been craving a hot bowl of soup lately? There's nothing better when it's cold and rainy out! I've had butternut squash soup on the brain lately, but I wanted to mix it up a bit. If you've been following my recipes here for awhile, you probably know that I'm a big fan of curry (check out this Curry Cauliflower Soup recipe and this Red Curry with Cauliflower Rice!) I always have a jar of red curry paste stashed away in my fridge, and I highly recommend you do too!

Pro tip: if you're intimidated by dicing up a butternut squash, a lot of grocery stores sell it pre cut! No one will know… 😉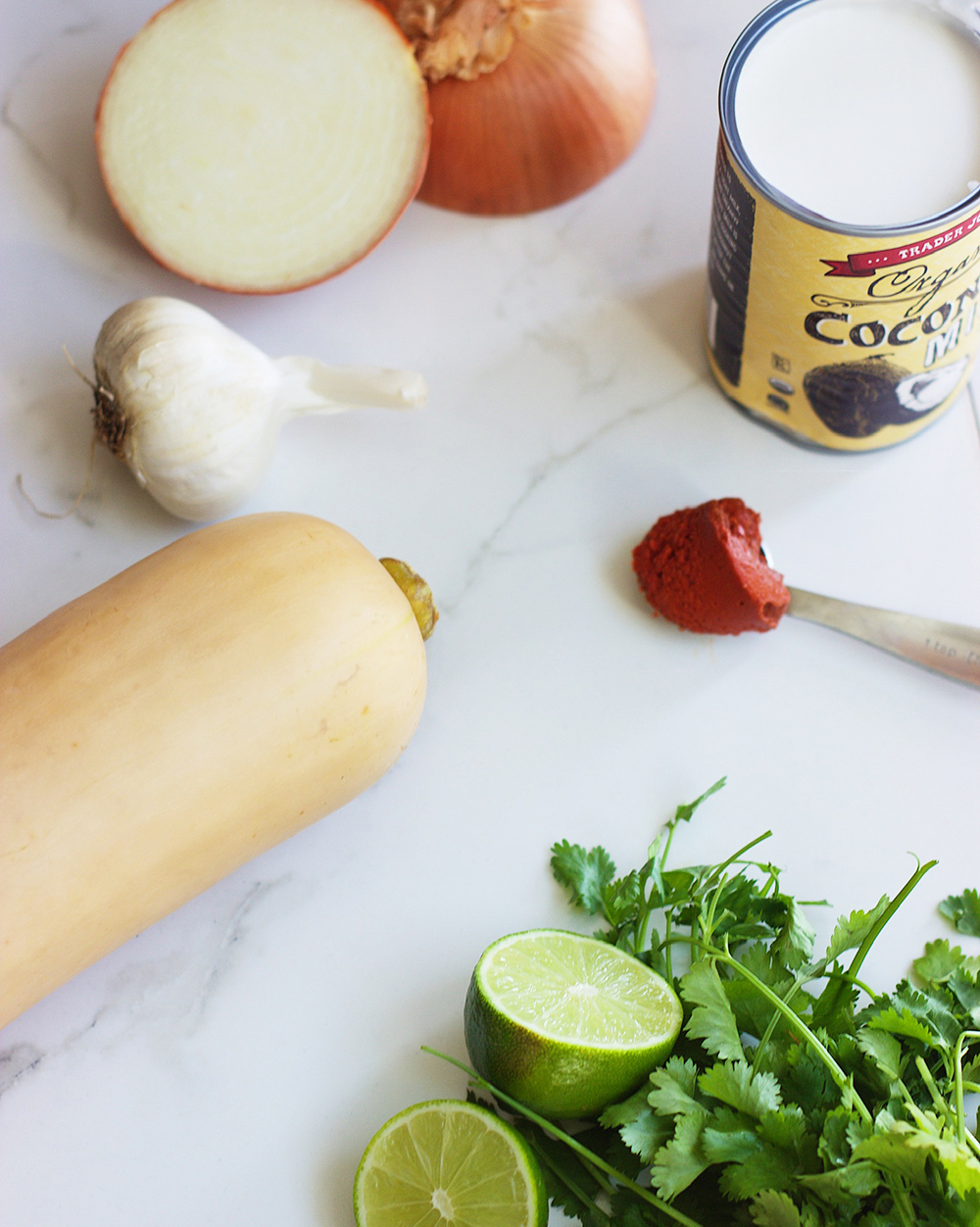 Coconut Curry Butternut Squash Soup
Makes six cups
2 tbsp coconut oil
1 yellow onion, diced
3 cloves garlic, minced
1 tbsp curry powder
1 tbsp coriander
3 tbsp red curry paste
1 butternut squash, peeled and diced
4 cups vegetable broth
Full-fat coconut milk
Cilantro (for garnish)
Lime (for garnish)
Directions:
Heat coconut oil in large heavy-bottomed post. Add onion, garlic, curry powder, coriander and red curry paste. Stir to combine.

Once onion is translucent, add butternut squash and stir to combine. Saute 8-10 minutes.

Add broth and simmer until butternut squash is soft, about 15-20 minutes.

Transfer soup in small batches to a blender and blend to combine. Be careful when blending hot soup!

Transfer pureed soup to a bowl and add 1 tbsp of coconut milk, using a spoon to spread it out. Garnish with cilantro and lime.
Enjoy! And be sure to check out my yummy recipes below…