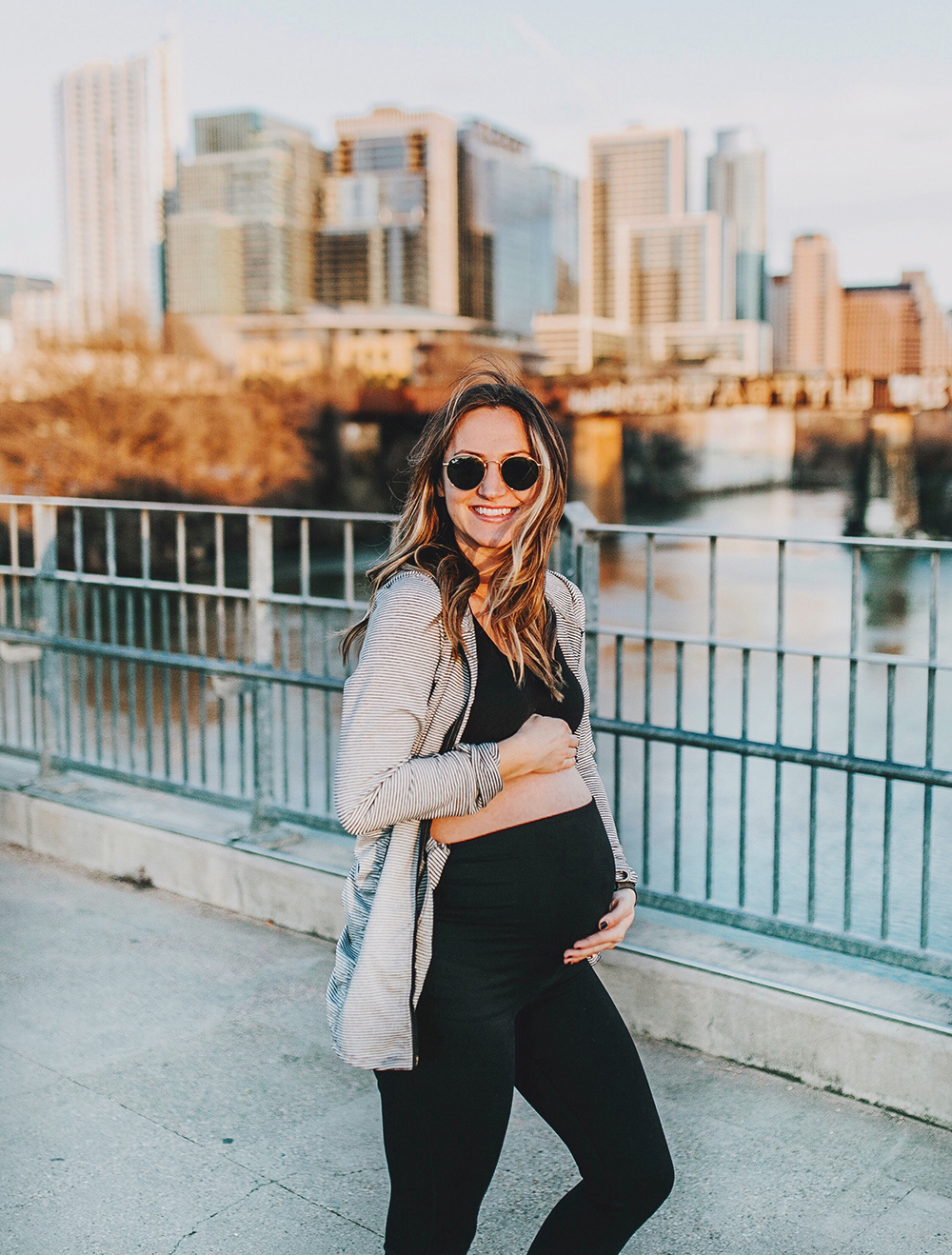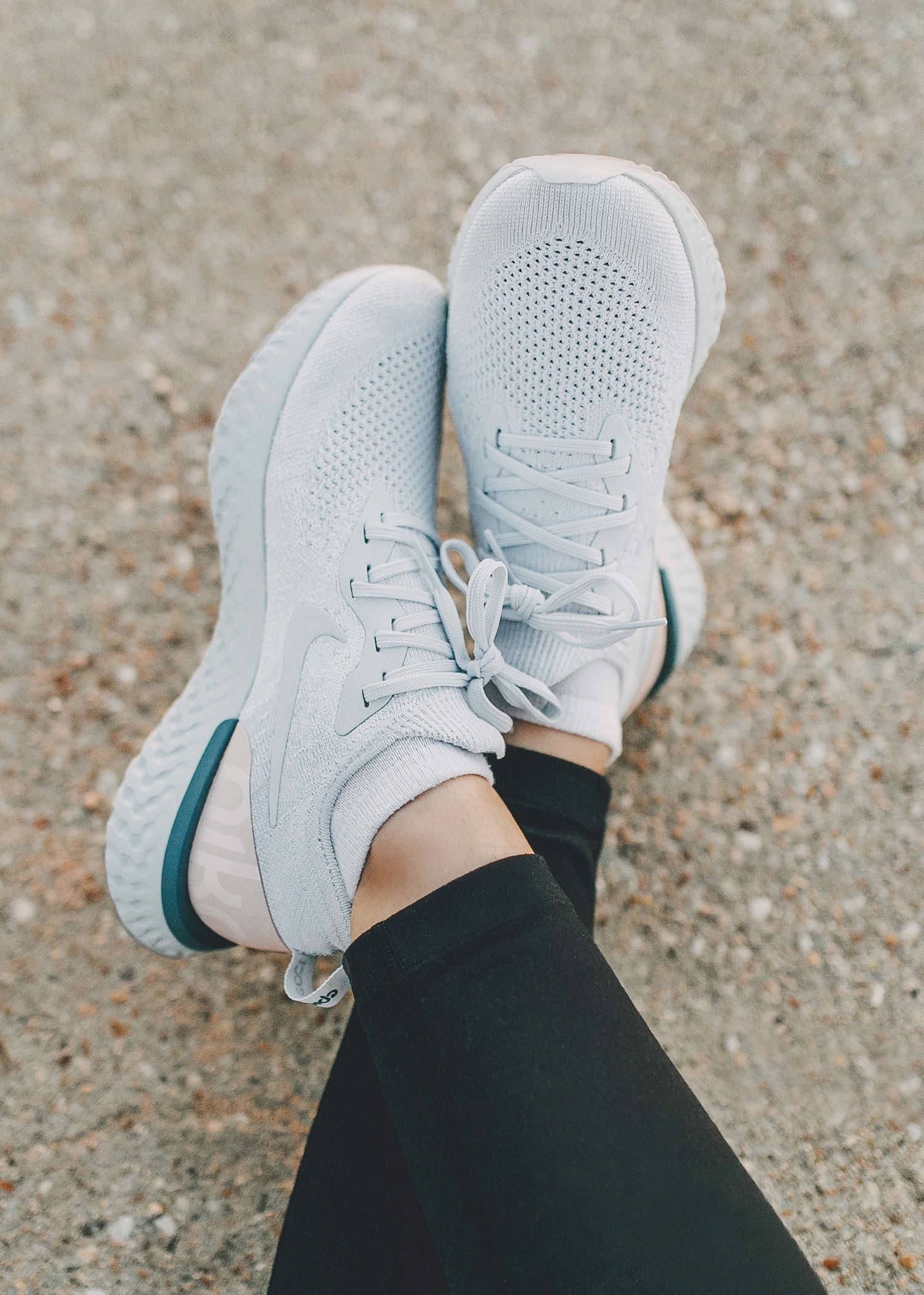 New year, new list of goals to make! Fitness is generally at the top of everyone's resolutions list, but given that I'm in the midst of giving myself some serious grace (35 weeks pregnant over here), let's just say my goal is to simply remain active. I currently take a daily walk – anywhere from two to five miles – to ease my discomfort, get my heart rate up and of course, gain some mental clarity. I have no idea what my new fitness routine will be in just five to 10 weeks time (…I mean, I have definitely been pinning "post pregnancy" inspiration to my fitness board on Pinterest, ha! I'm very much looking forward to that time!), but I know I'll be incorporating some sort of physical activity…strolls with Baby P, maybe start BBG, get back into the gym…lots of options! Also, we just ordered a treadmill, so I'm super excited about being able to workout in the house while our little guy naps!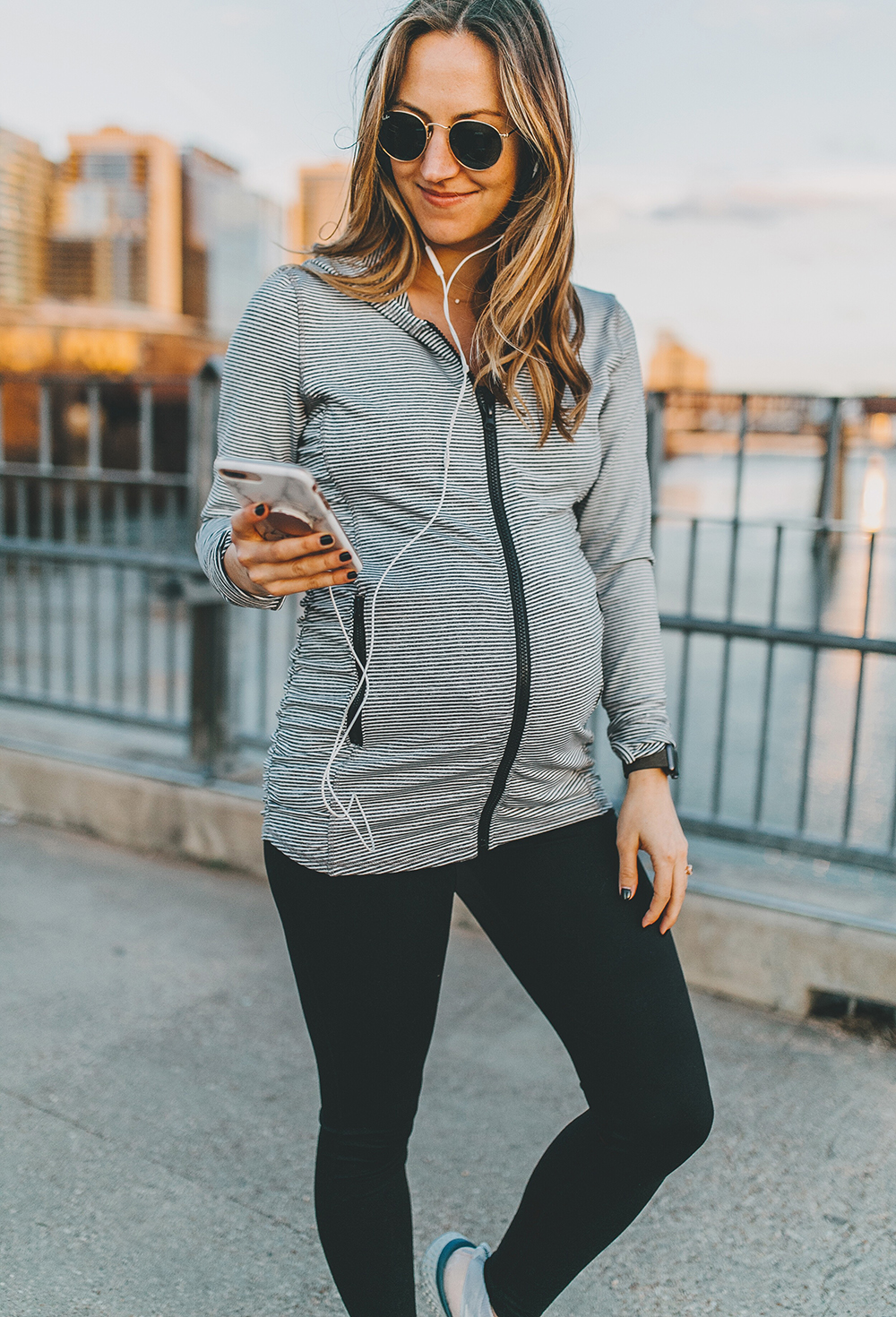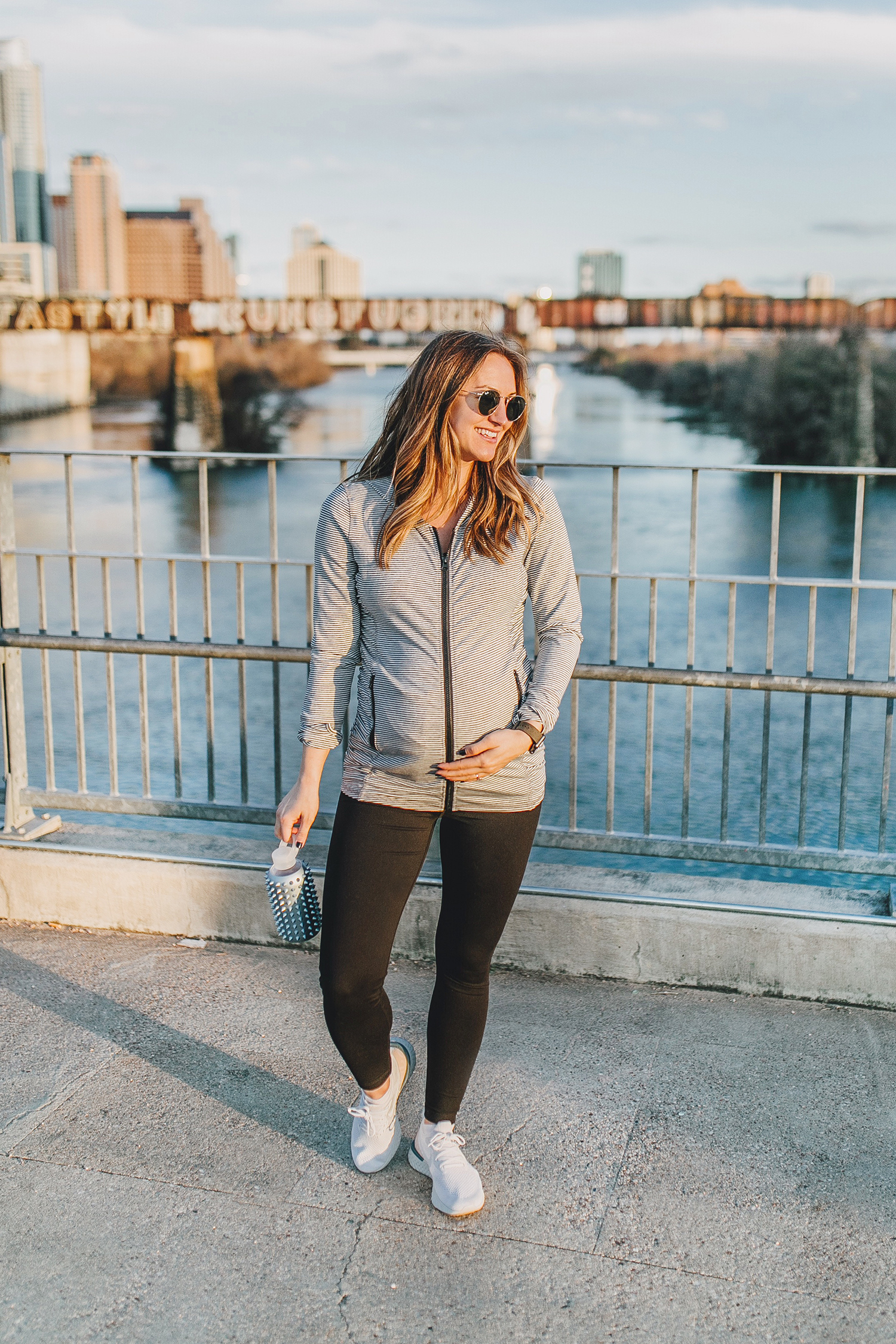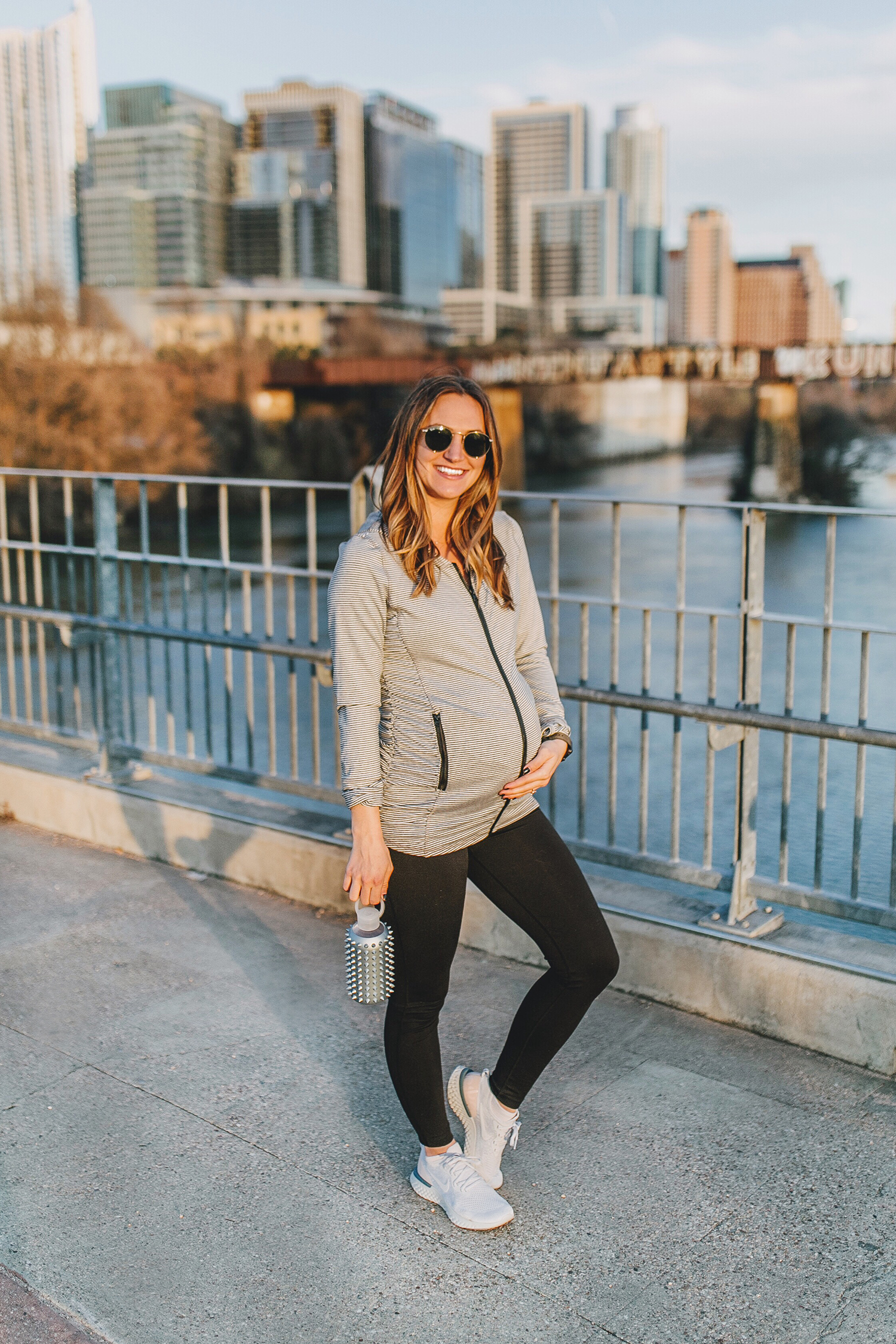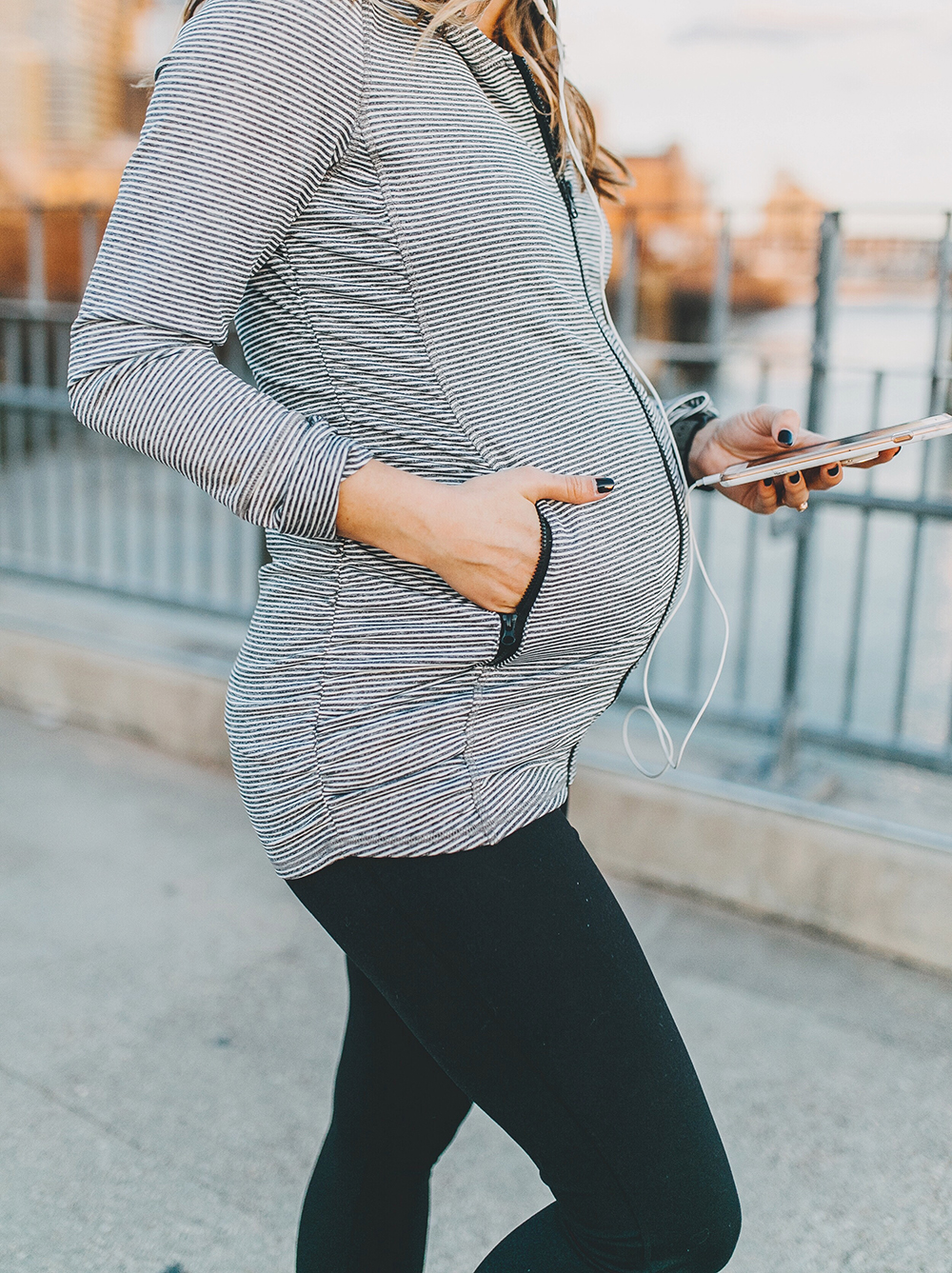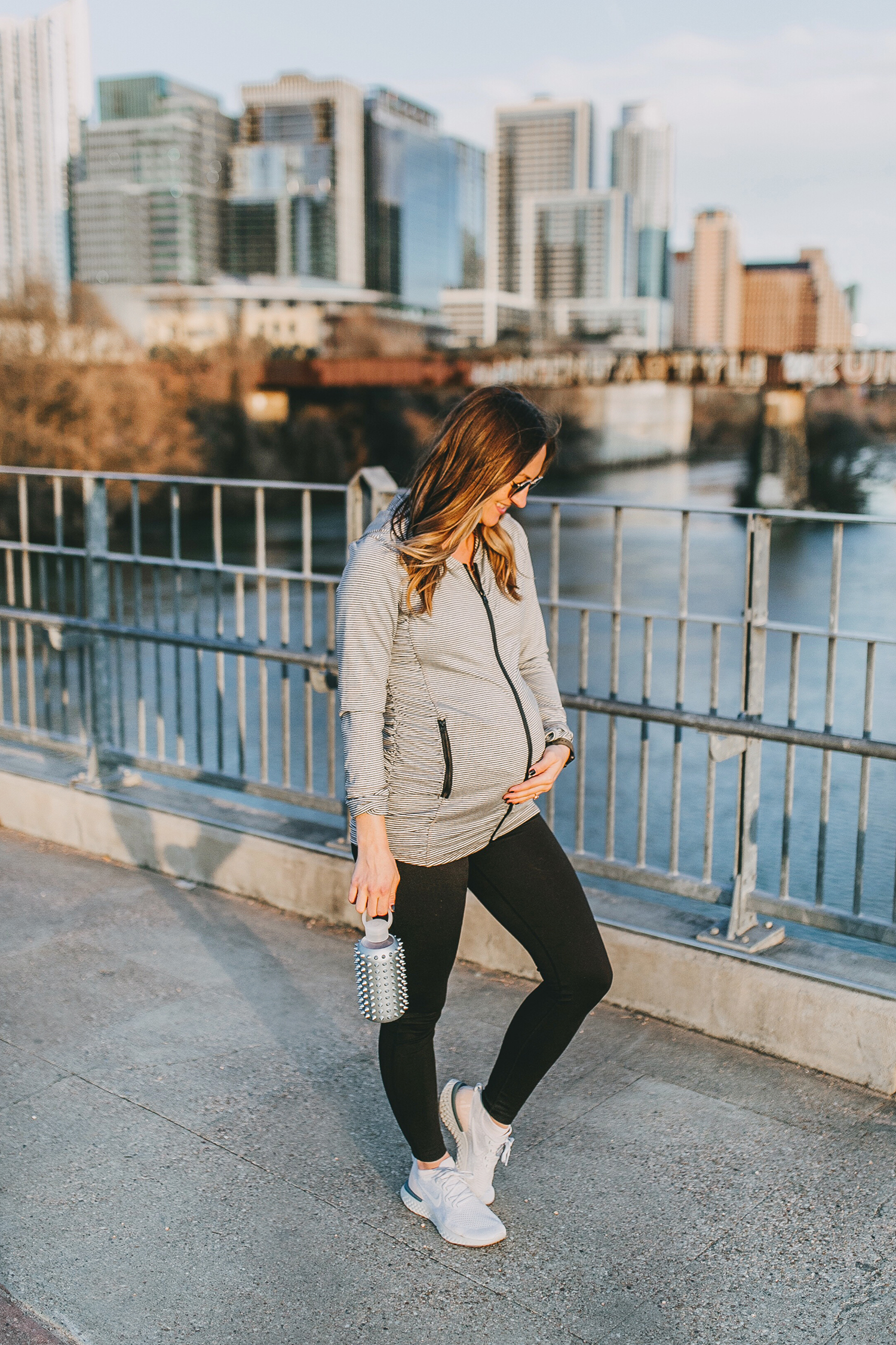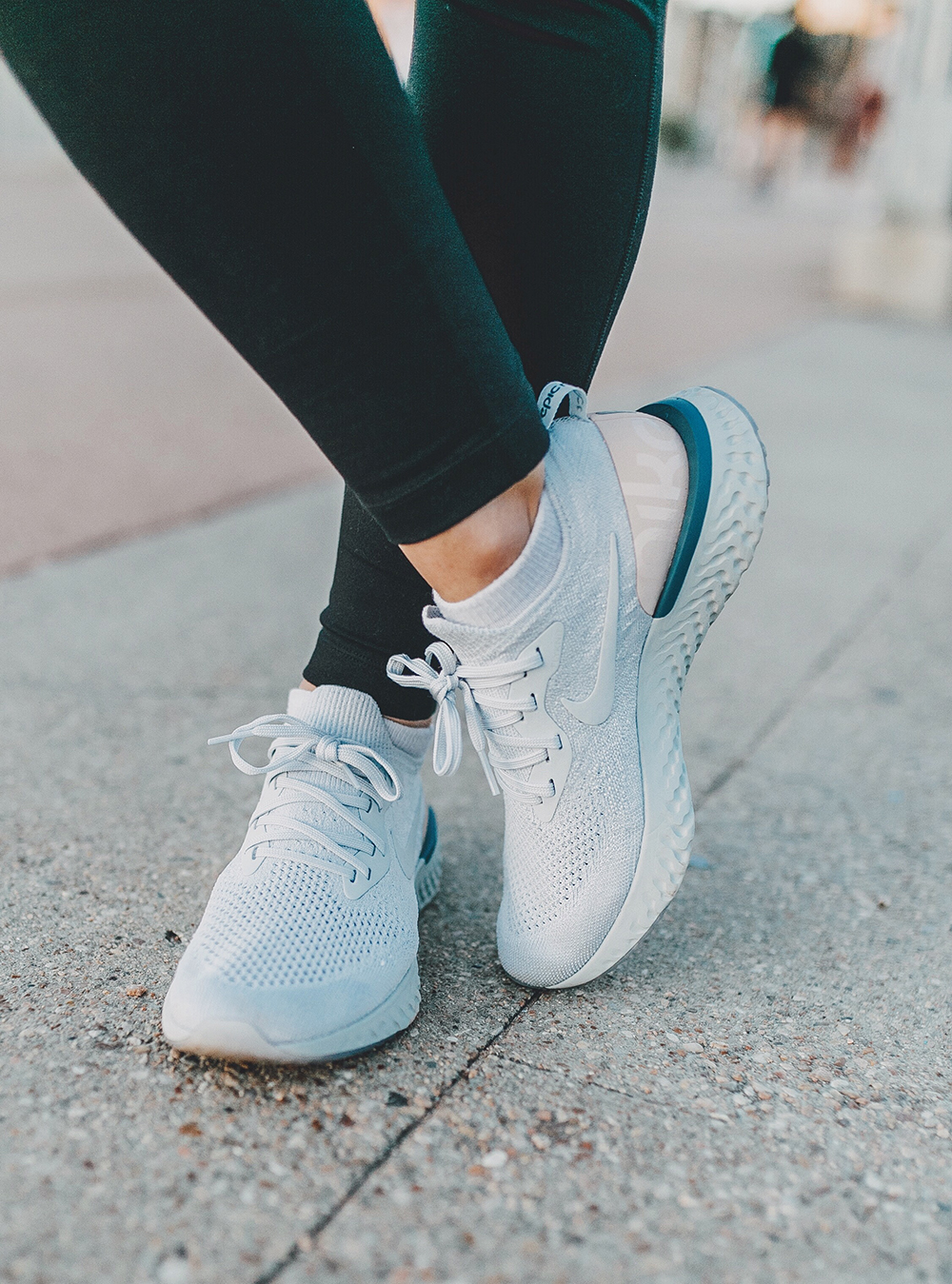 As for now? I'm sticking to my daily walks outside, doing yoga poses in my living (these have been such a pain reliever after long days carrying this big 'ol belly of mine around!) and overall just doing something to get my steps in each day…even if that means parking at the back of the lot and forcing myself to walk further to get to the grocery store, ha!
As you can probably guess, I am wearing full on maternity clothes at this stage in my pregnancy – especially when it comes to workout gear. Nordstrom has been a favorite retailer throughout my pregnancy (and before, of course! …Not to mention all the baby clothes and gear we've purchased there in preparation!), and it's no surprise they've been a favorite for activewear, too. I've owned my non-maternity Zella leggings for six years now (…clearly need to get a new pair, ha! They are hands down my favorite leggings!), and so ordering the maternity version was a no brainer. They are SO WONDERFUL. Like…a total game changer for me. I have a bunch of maternity leggings for lounging, but this is the only pair I've invested in for working out. They suck you in, make you feel amazing and can also be worn with booties and a long tunic top if you're headed out to dinner or simply want to feel put together yet comfortable. For reference, I wore size XS in the non-maternity Zella leggings pre-pregnancy, and wear a size small in the maternity version. Truly, can't recommend enough!
As for my zip-up jacket – this cute thing has come in handy almost daily, depending on the crazy Austin weather. It's super comfortable and I am in LOVE with the length! Full front/back coverage and it doesn't ride up as I walk. It's on the pricey side for a maternity workout jacket, but given that I literally LIVE IN my workout/lounge-y clothes lately, it's been well worth the investment. Such a fan!
I wrote about these Nike Epic React running shoes last year, and this is my second pair I loved them so much! For one, I love their look – super fashionable and they come in so many fun colors! My feet are pretty hard to please when it comes to running shoes (I am generally prone to blisters), but these have truly been SO comfortable for me. I also love how you don't have to lace up every time you wear them – they're super stretchy and easy to slip on and off (…and when you can barely even see your feet, that is a BIG deal haha!). Most reviewers say to order a half size up from your usual because they run small, but I needed a full size up (…even pre-pregnancy!). I wear thicker socks when I walk/run, so a full size up fit me best. (Ps. I swear by Zella running socks!! They're amazing!).
What are your fitness goals in 2019? It's always fun to get a fresh start and get inspired to kick things into high gear! Hope y'all have a wonderful week, XO.
LEGGINGS (non-maternity version HERE) / JACKET / RUNNING SHOES / TANK TOP / SPORTS BRA / SUNGLASSES
A big thank you to Nordstrom for sponsoring this post! All opinions are my own.