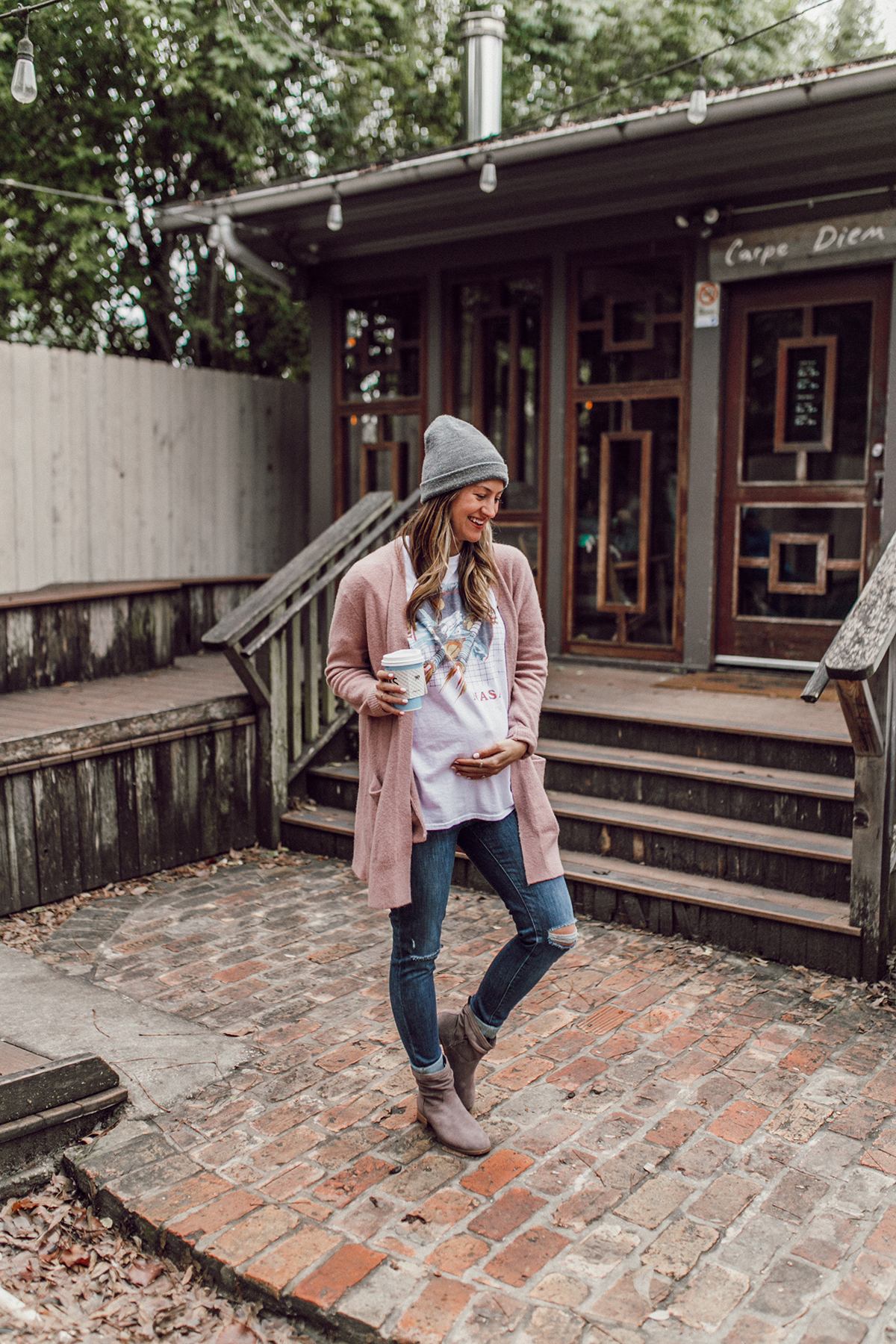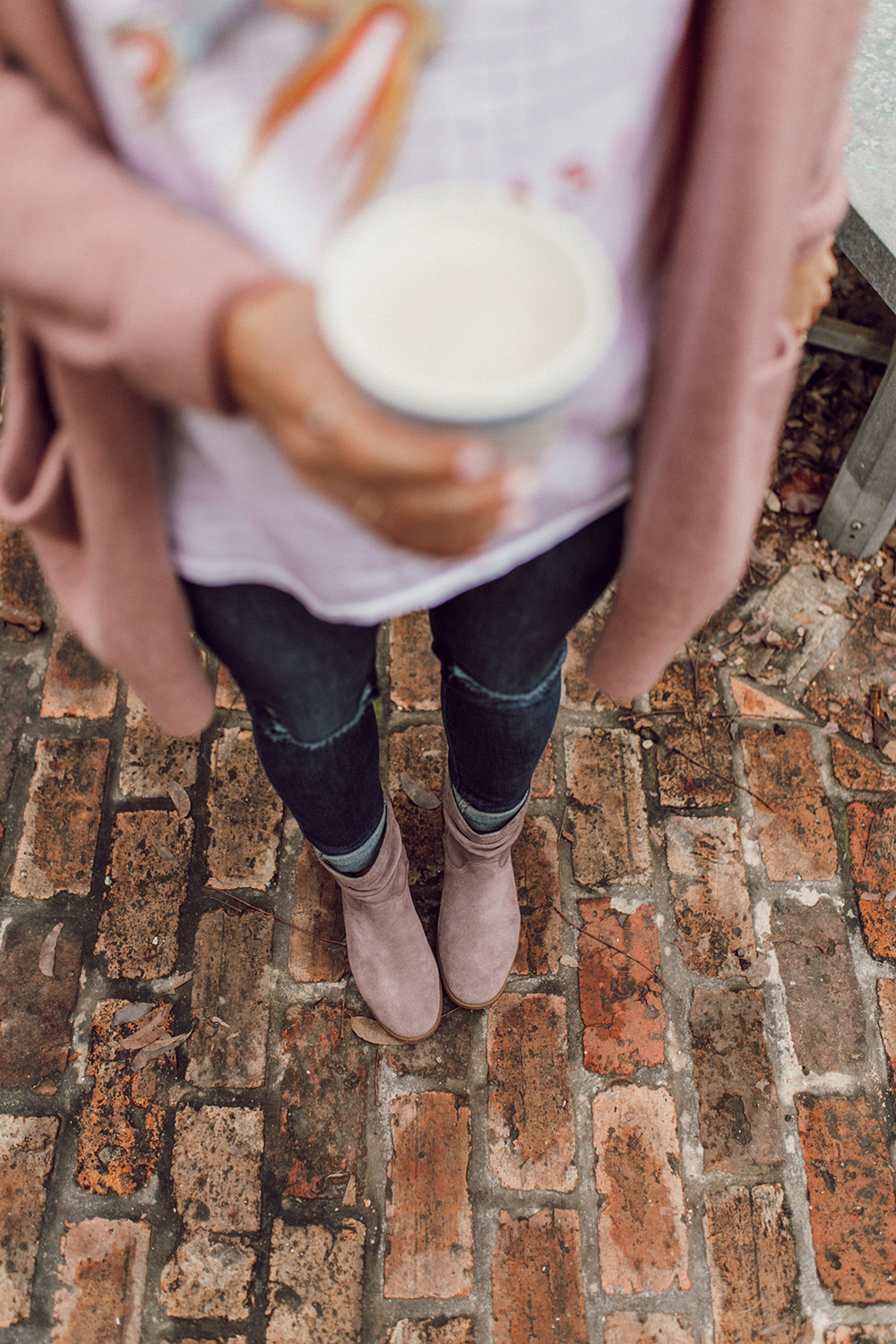 Hey friends! How's your week going? Can you believe we are just over 10 days away from Christmas?! I don't know about y'all, but I've still got half my list to shop for…ah! Thankfully, this time crunch can be solved by two things: coffee (first and foremost) and online shopping…! Over the weekend, Blake and I tried to brave the mall and man…it was a ZOO. We ended up leaving shortly after, feeling overwhelmed by crowds in every store. So, what to give the gals left on your list (or yourself… 😉 ) that will arrive on your doorstep in time? Shoes!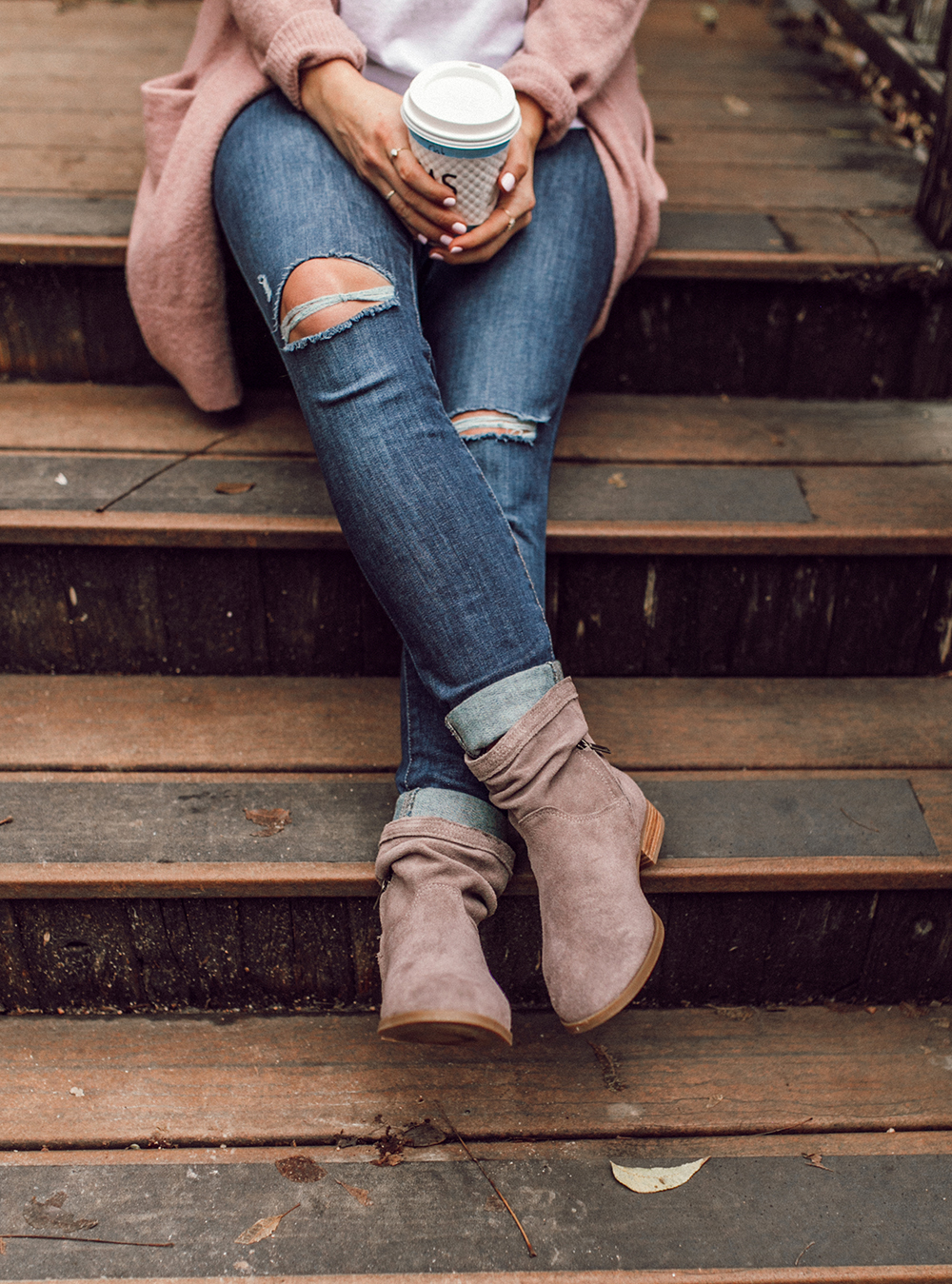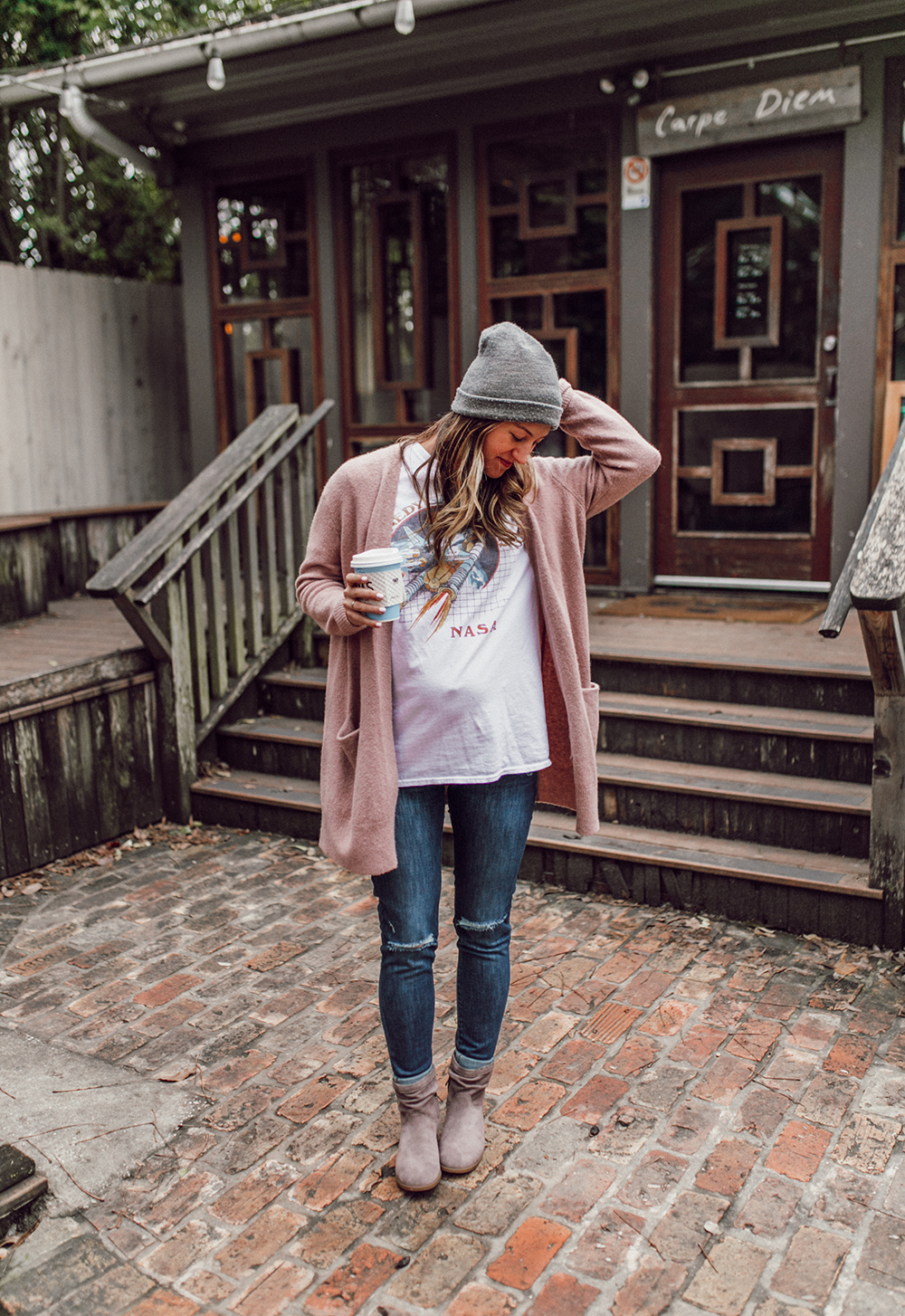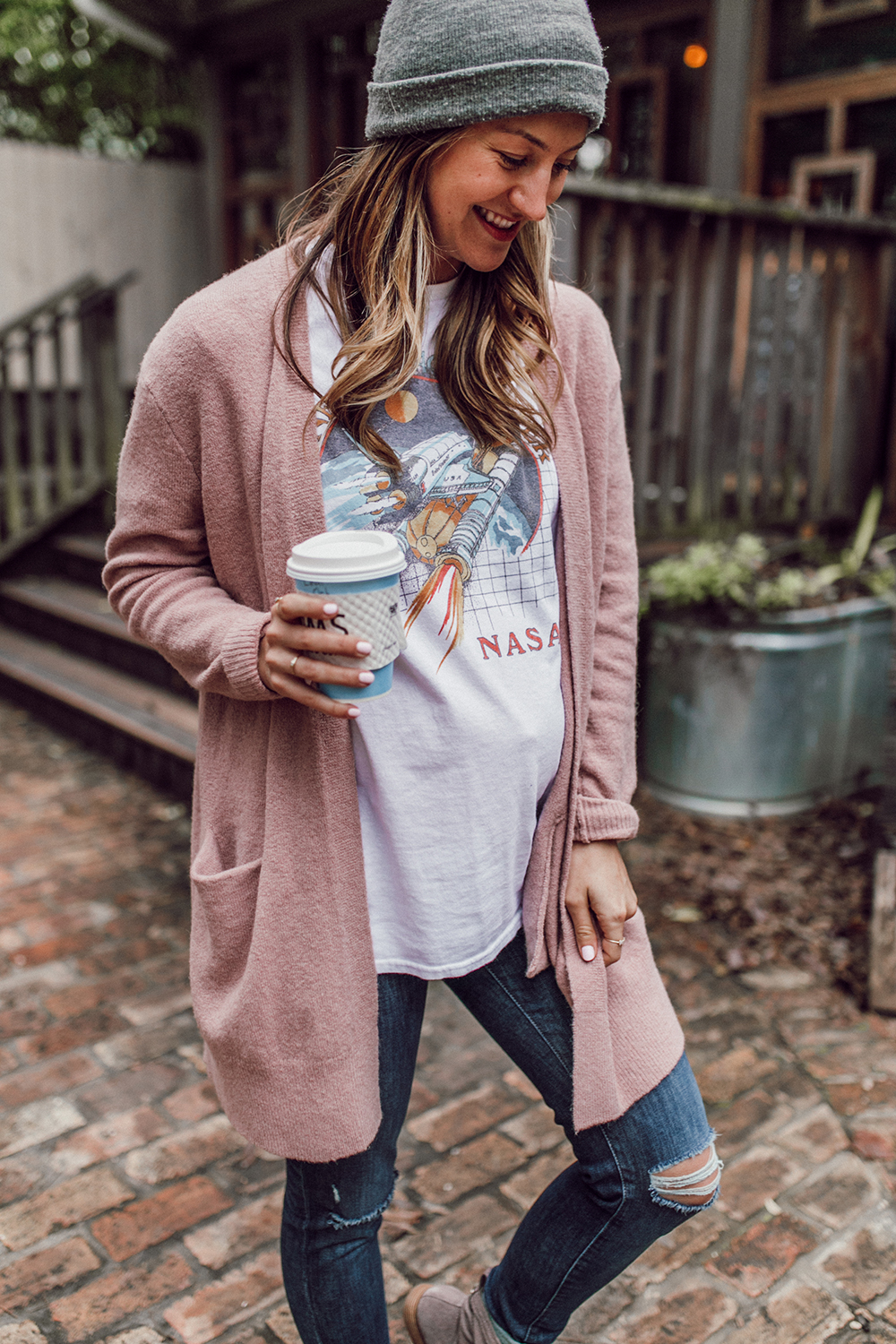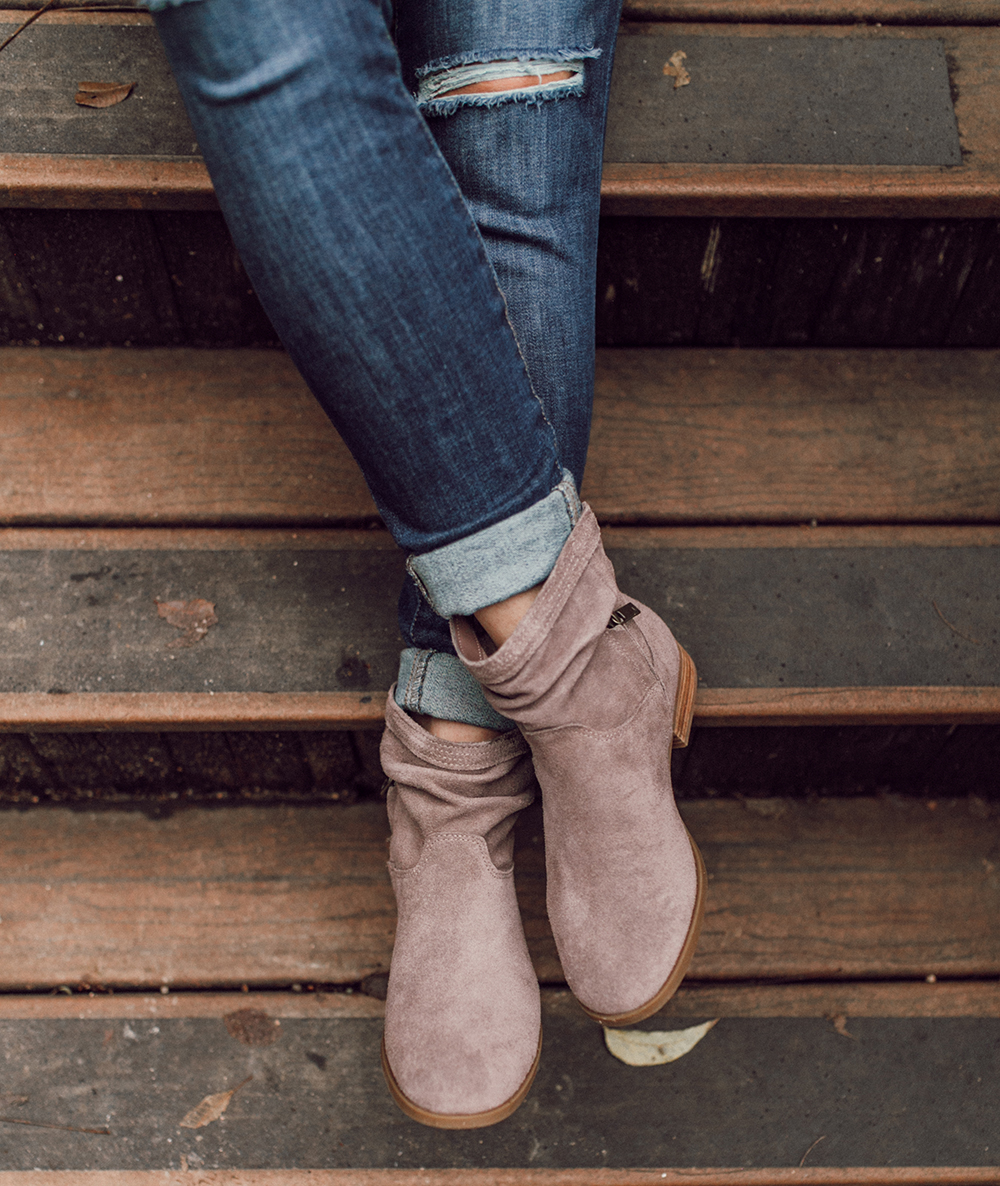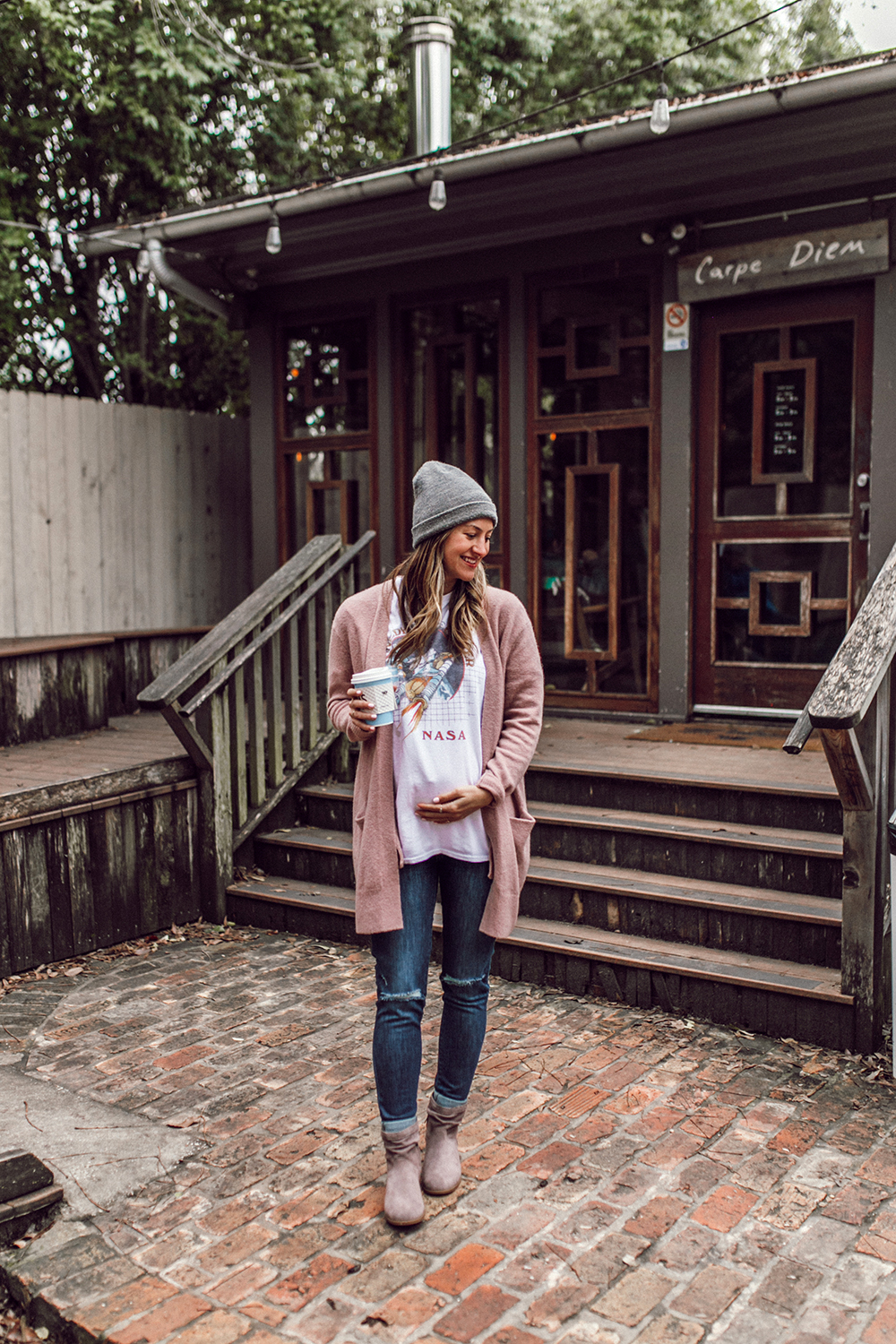 Y'all have seen me rave about Koolaburra by UGG for years, and whether you need a pair of cute booties for yourself or a pair of ultra cozy slippers for your mom…they have you covered! A few months ago I scooped up this pair of adorable sneakers (they've been a favorite of mine, especially during pregnancy!) and my latest addition are the Lorelei booties (as seen in today's post). Koolaburra always gets comfort right, and I love how stylish yet casual these boots are! I don't own a ton of flat booties, so these were a welcomed style to add to my collection.
How's your holiday shopping coming along? Sending gift giving juju your way! Feel free to take a look at the full winter collection by Koolaburra by UGG here. Have a wonderful week! XO

A big thank you to Koolaburra by UGG for sponsoring this post! All opinions are my own.