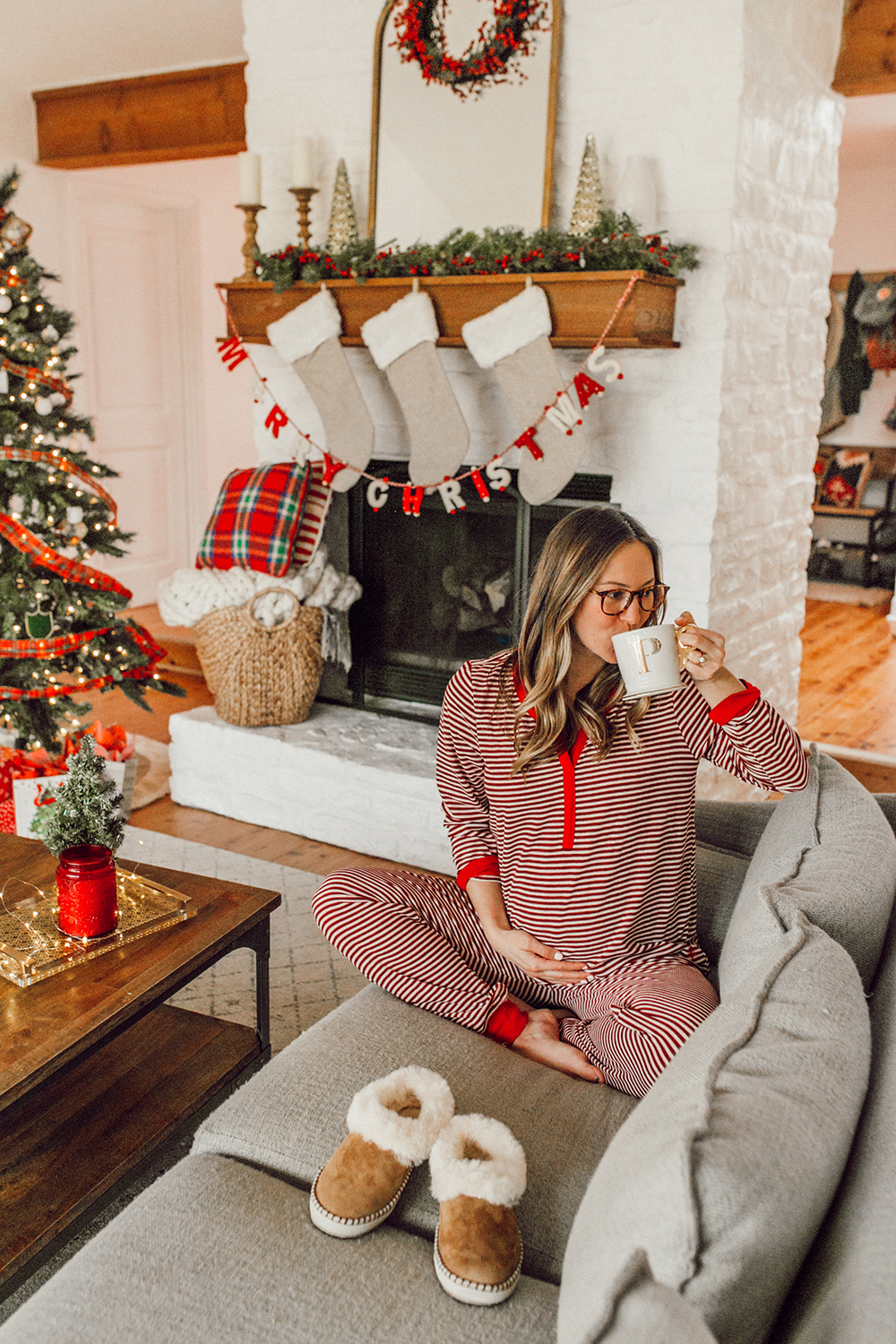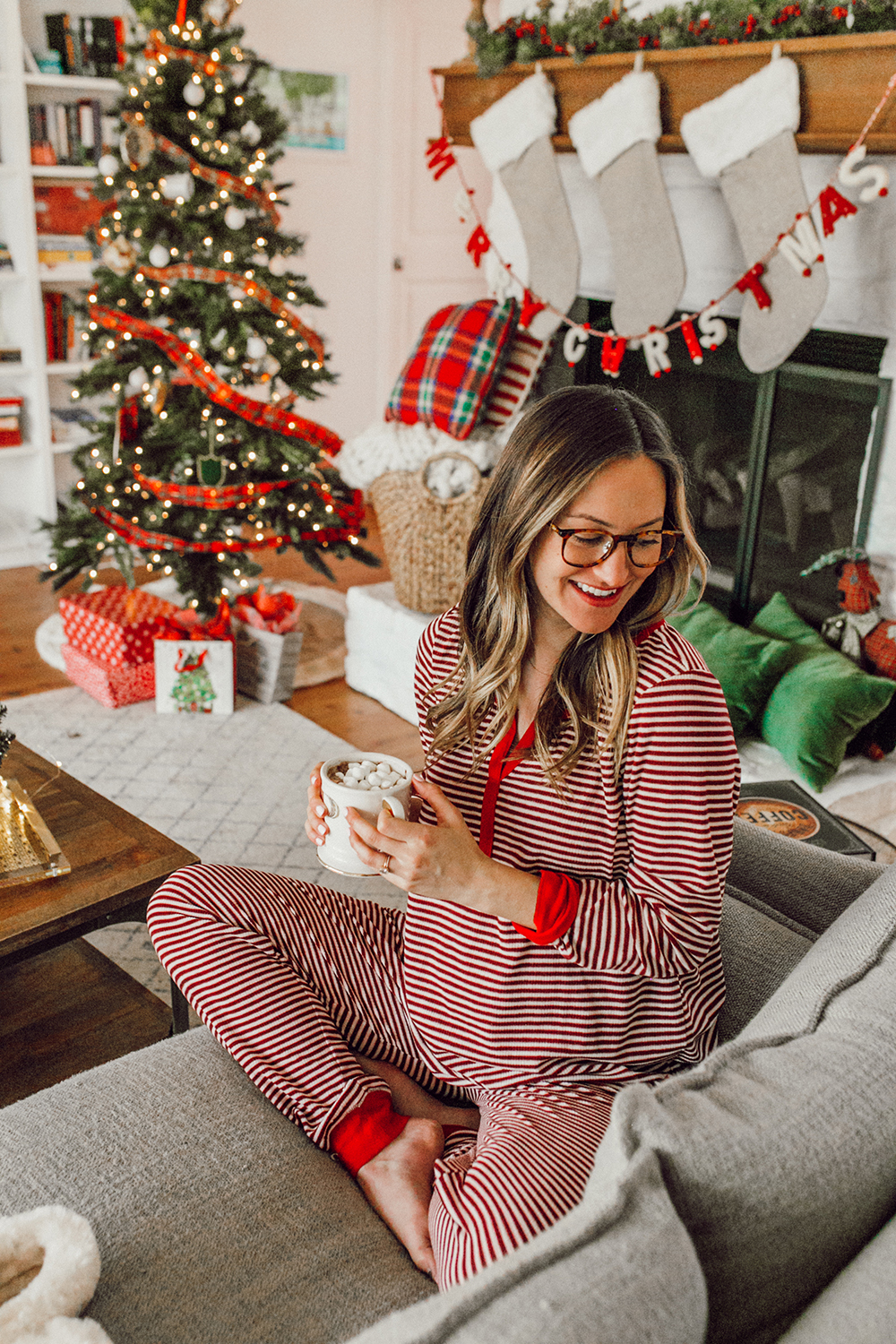 If there's one topic I have become an expert in at this point, it's most certainly loungewear and pajamas! I was so darn excited to work on this post because a big pregnant belly this year means that next year I'll have a little mini me dressed to match! I don't know about you, but when I think of motherhood, matching holiday pajamas is #familygoals in my head, ha. I tried my hardest to wrangle my pups for this shoot, but alas, they preferred to go play outside in the mud…go figure, huh? 😉
If you're looking for matching PJ's for you and your friends, husband (…apparently Blake's not into matching pajamas for photos…THIS year! 😉 ), family or ya know, you just want to feel extra festive and adorable on your own (…hi, that's me!), then look no further than Jockey for all of your holiday pajama needs!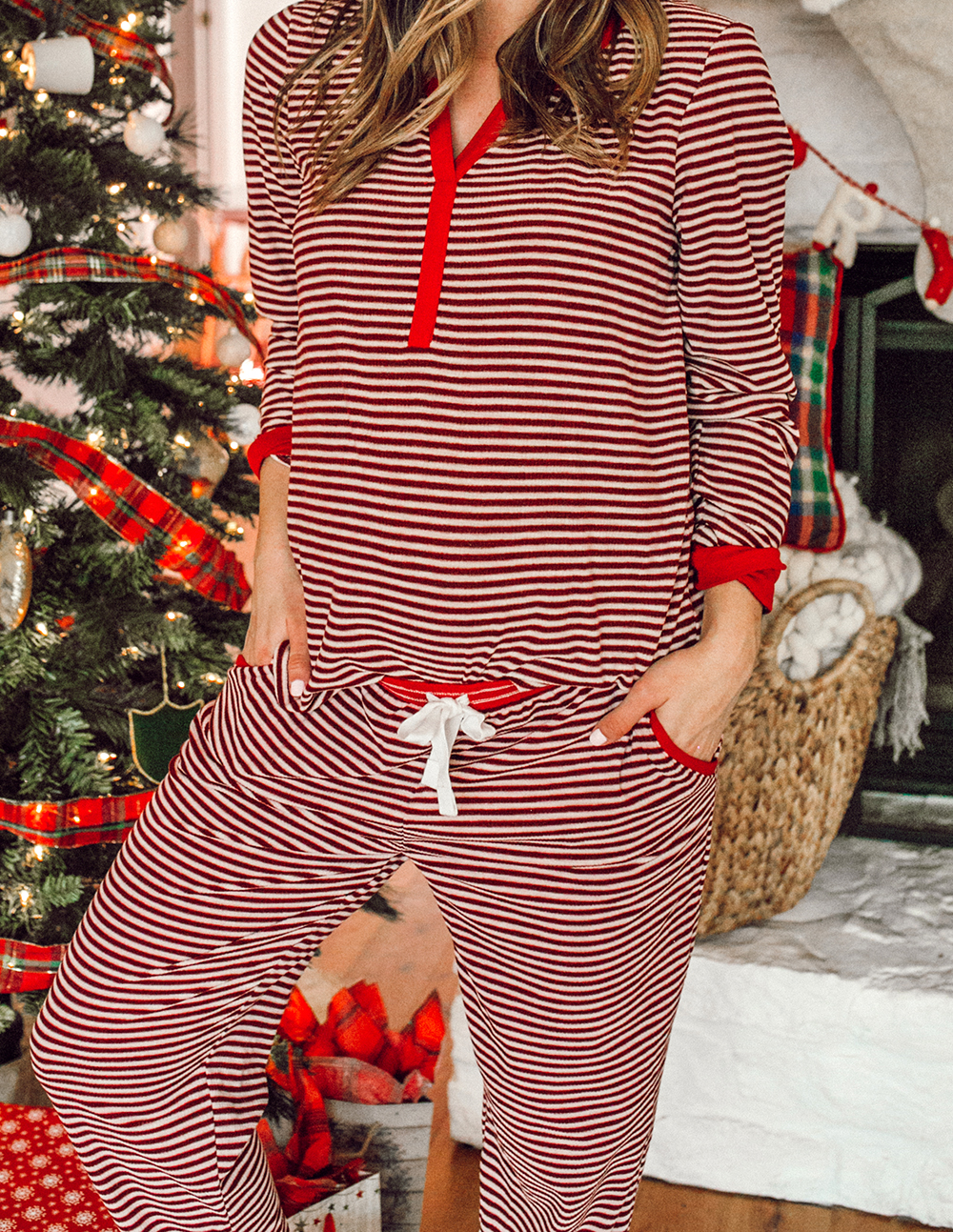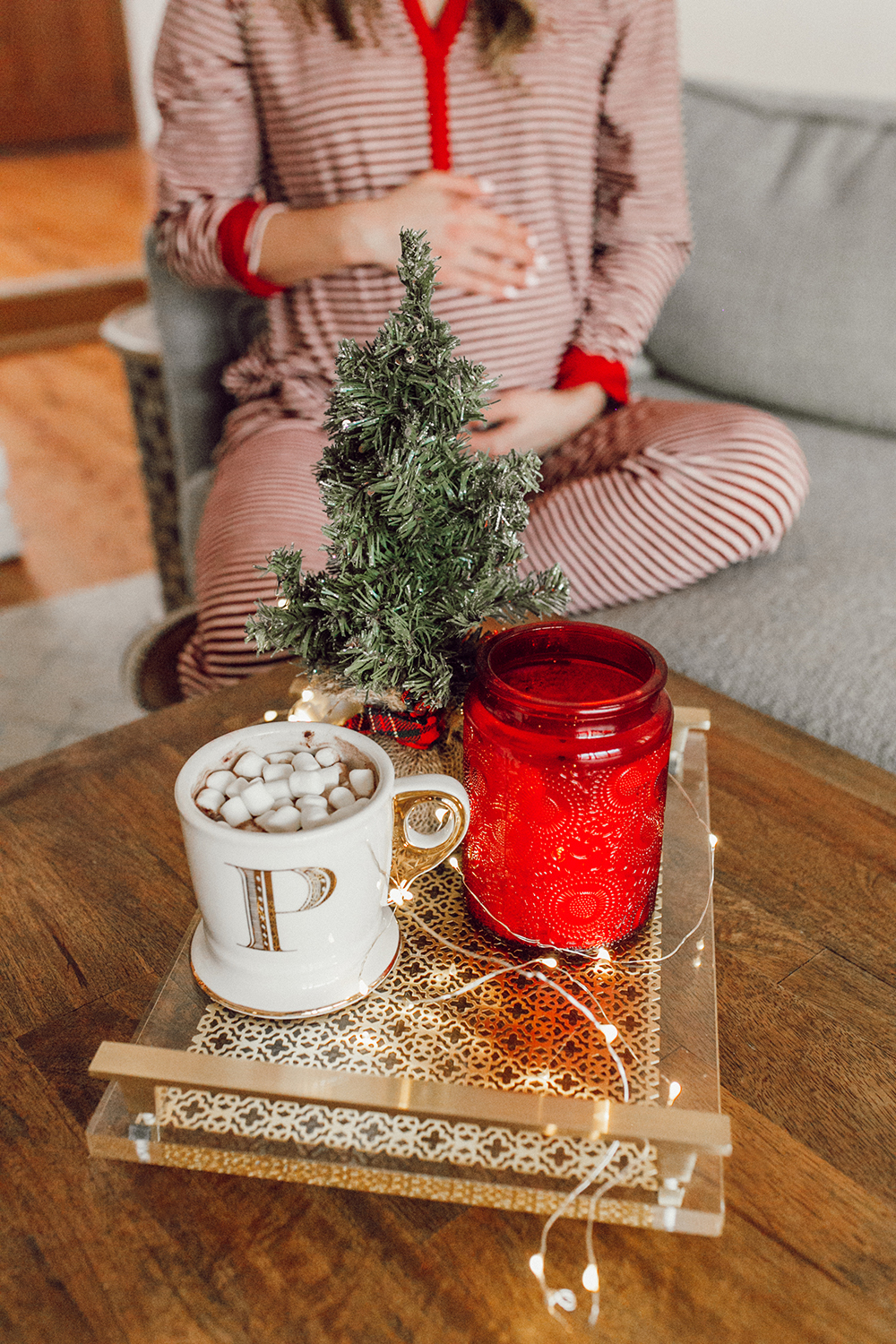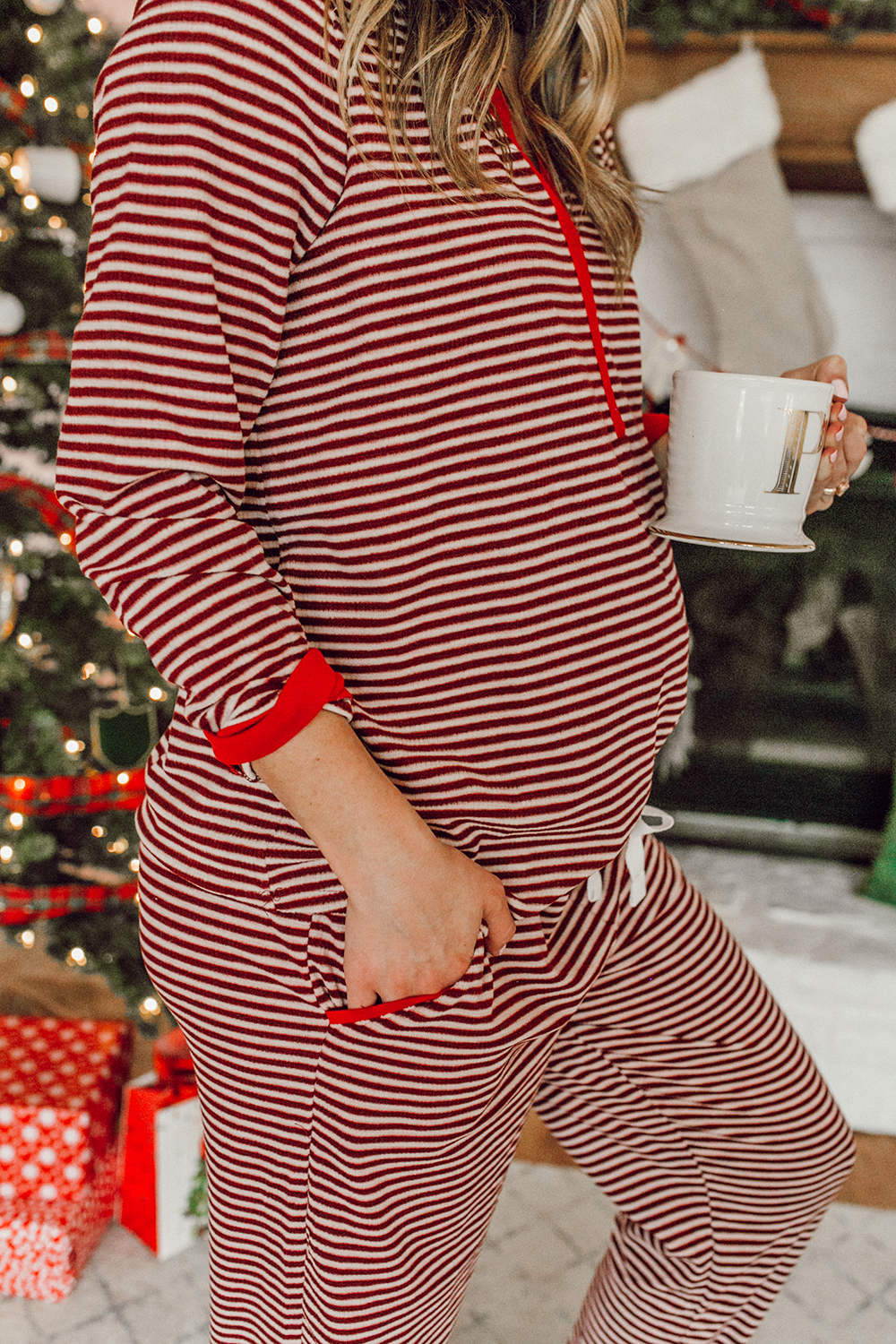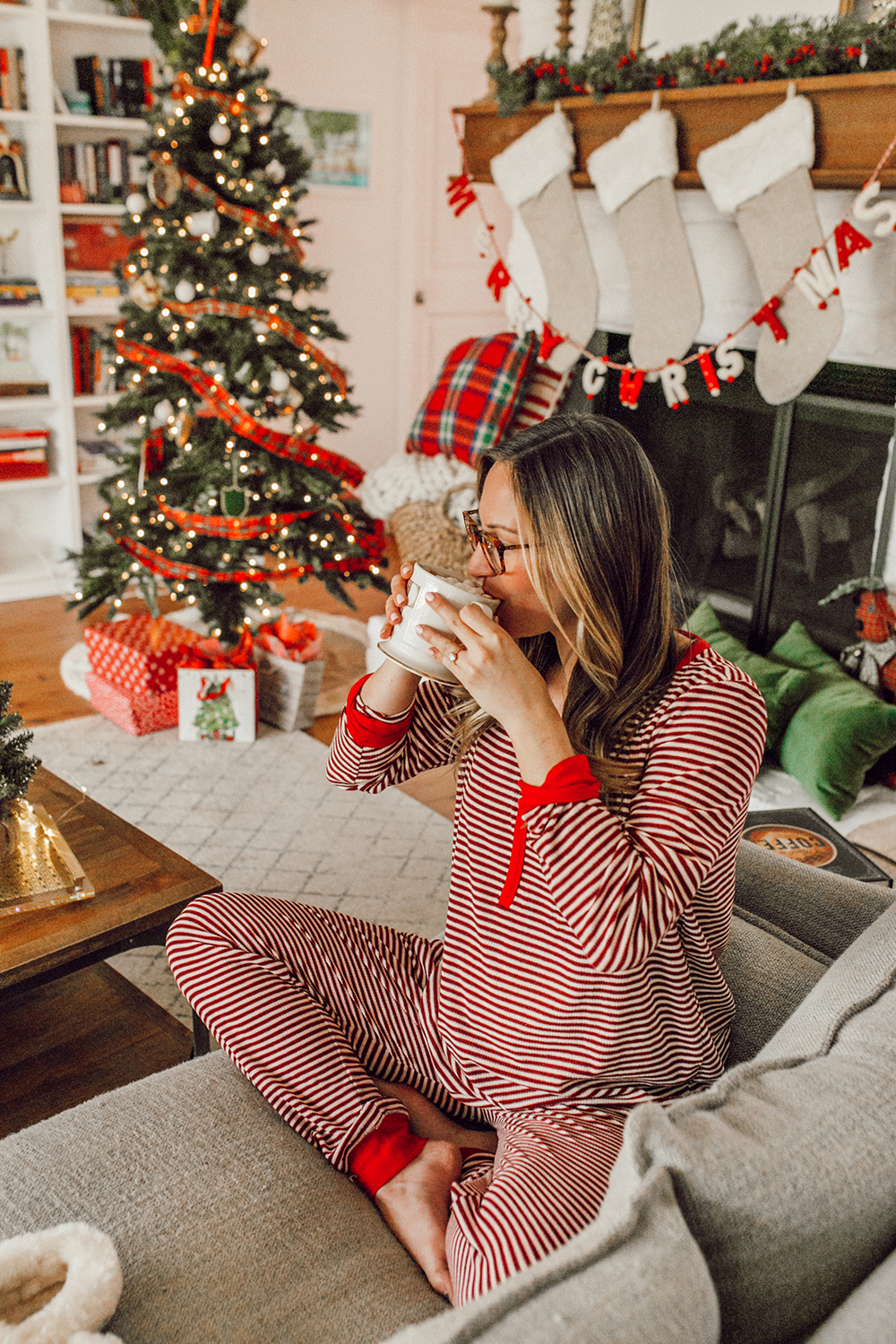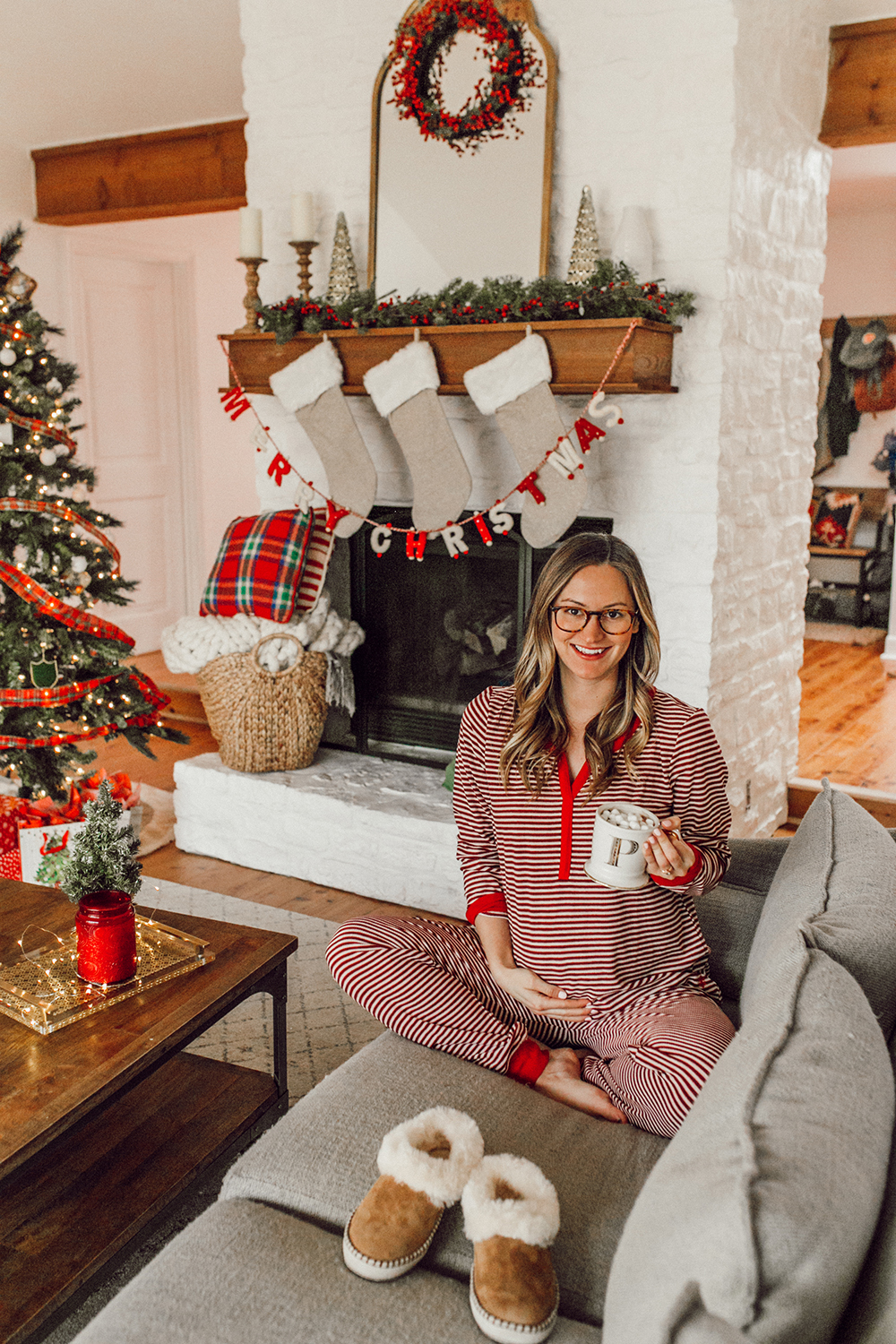 In addition to their adorable pajama selection, I have been LIVING in Jockey undies and bras since getting pregnant. I've gained some weight in my butt and bust, and was in desperate need of comfortable underwear and a bra that doesn't cut off my circulation. I scooped up every color of this underwear style and also got the black and nude version in this comfy bra. SO affordable and crazy comfortable…I am all about it!
For size reference in the pajamas, I'm wearing a medium top and joggers. Pre-pregnancy I would have gone with a small in both…but with a huge belly (keep on growing, little guy!), I opted for extra breathe room. Working from home but also being in my third trimester is a whole new ballgame of wearing "real clothes" these days…which is to say, you will very rarely find me properly dressed to leave the house…rather, I am in full-on "comfies" (as we call them in our home) all day, everyday. Give me a cozy PJ set and slippers ANY day and I'm one happy gal! At this point, the UPS man must think I'm unemployed and just really loves Christmas…haha!!
You can shop more Jockey pajama styles for the whole family HERE. Hope y'all are having a wonderful holiday season!
A big thank you to Jockey for sponsoring this post! All opinions are my own.