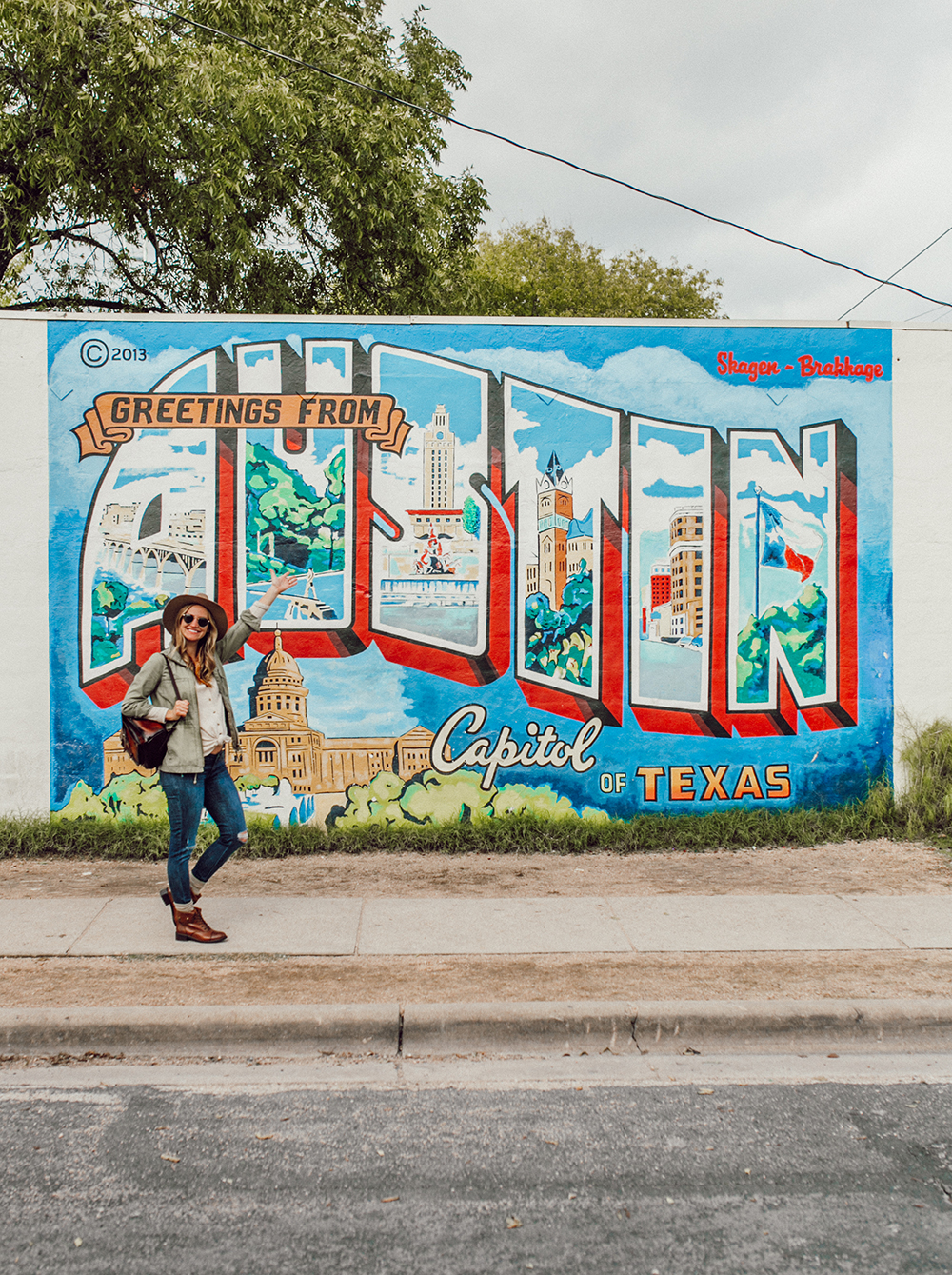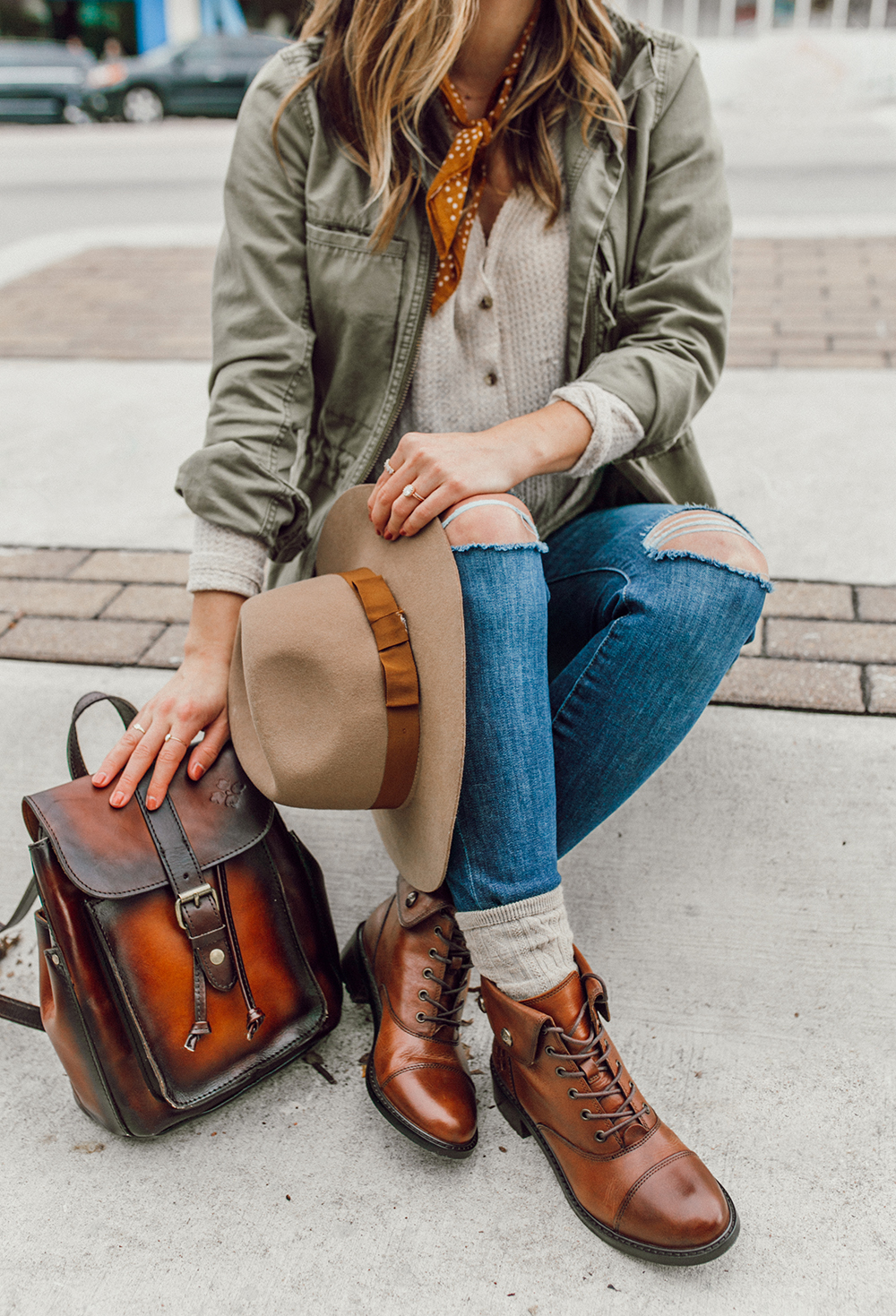 Greetings from Austin! After all the rainy insanity we've experienced lately, we were lucky enough to get a gorgeous day with bursts of sunshine…and I could not be happier!! I've been cooped up inside for too long now, so it felt wonderful to enjoy some fresh air (it was a crisp, magical 65 degrees) and get out and adventure around my very favorite part of town, South Congress Avenue, while wearing a couple of new favorites from the always incredible Patricia Nash Designs (those boots…that backpack…swoon!). Sharing a mini photo diary, plus outfit details (of course!).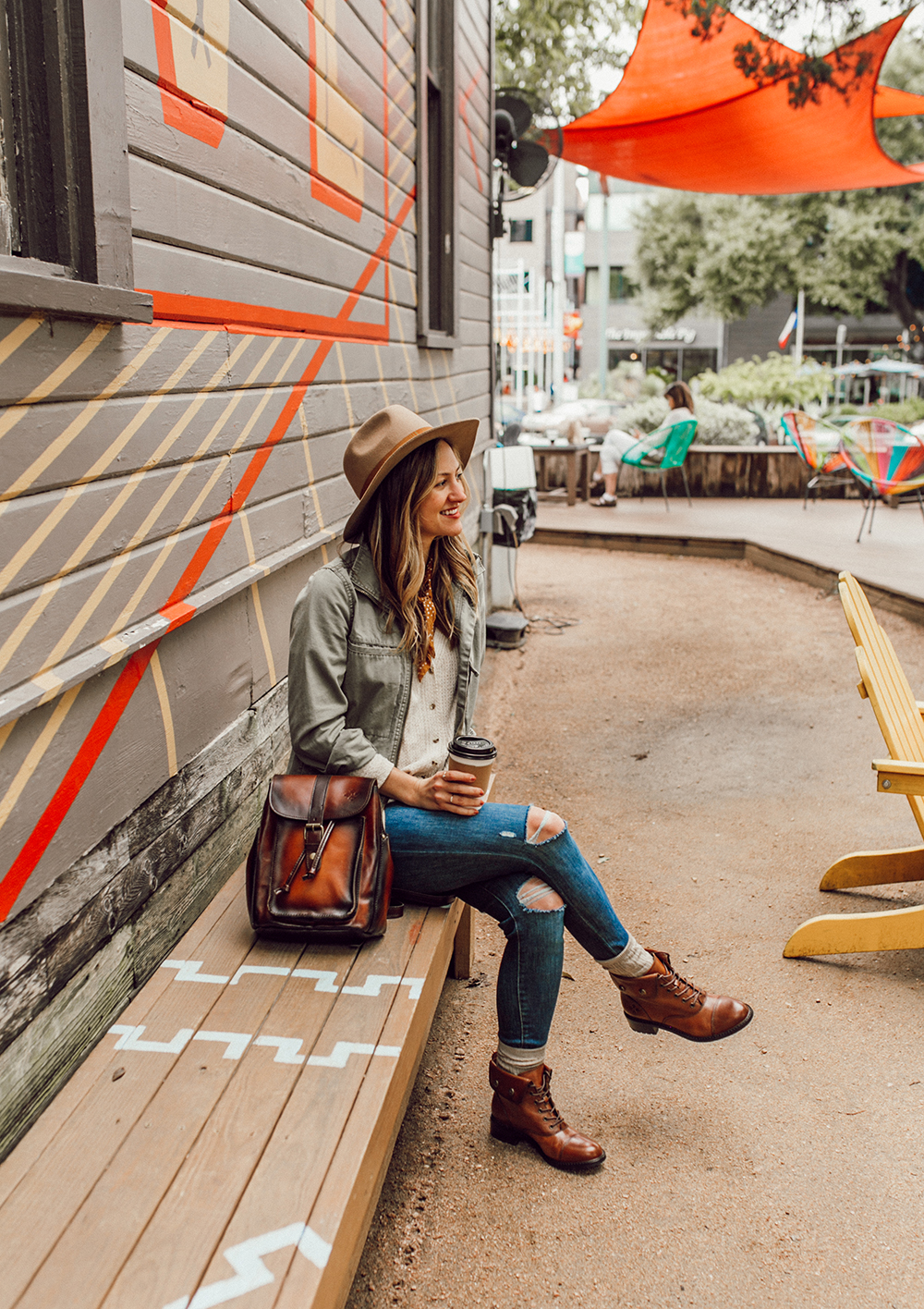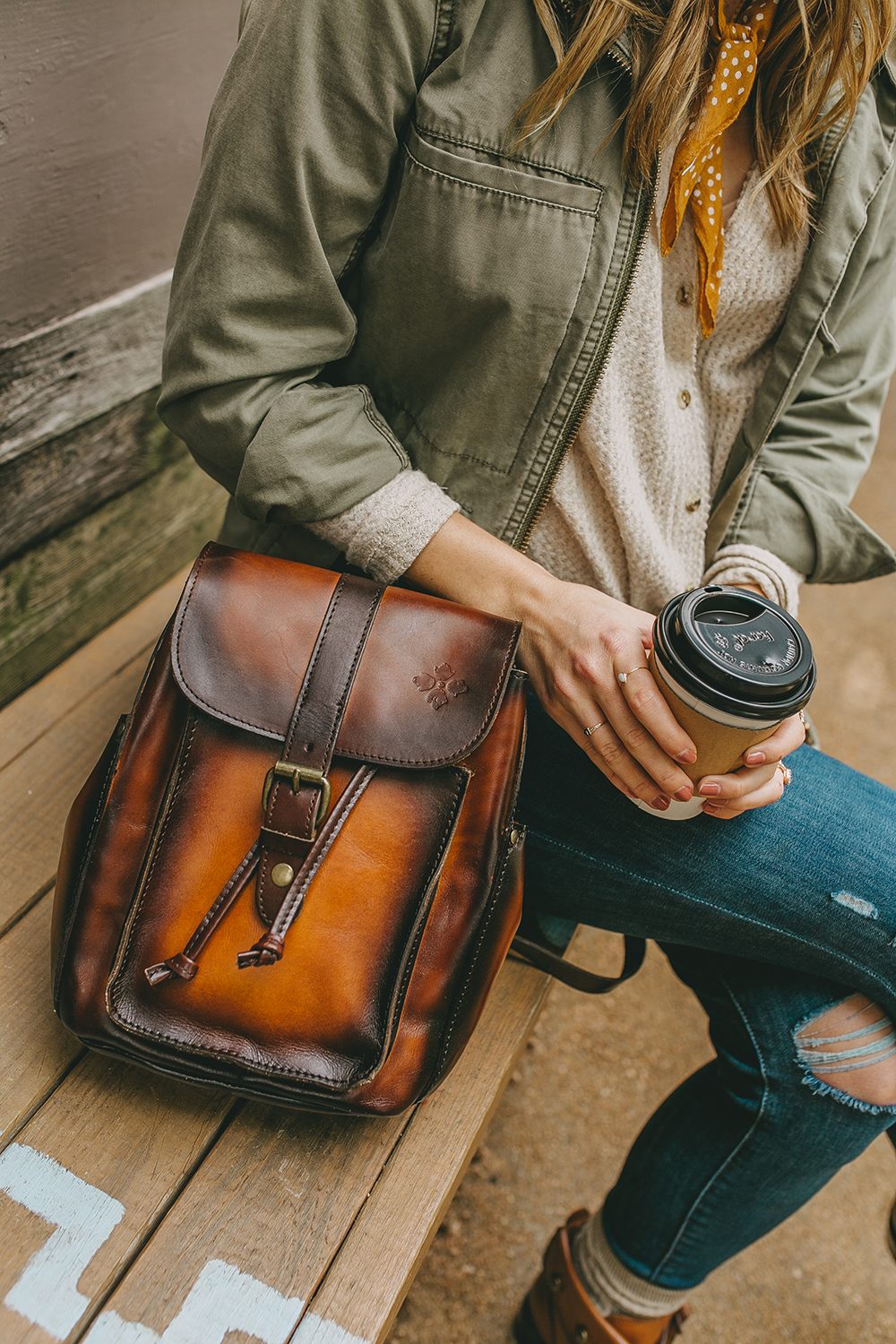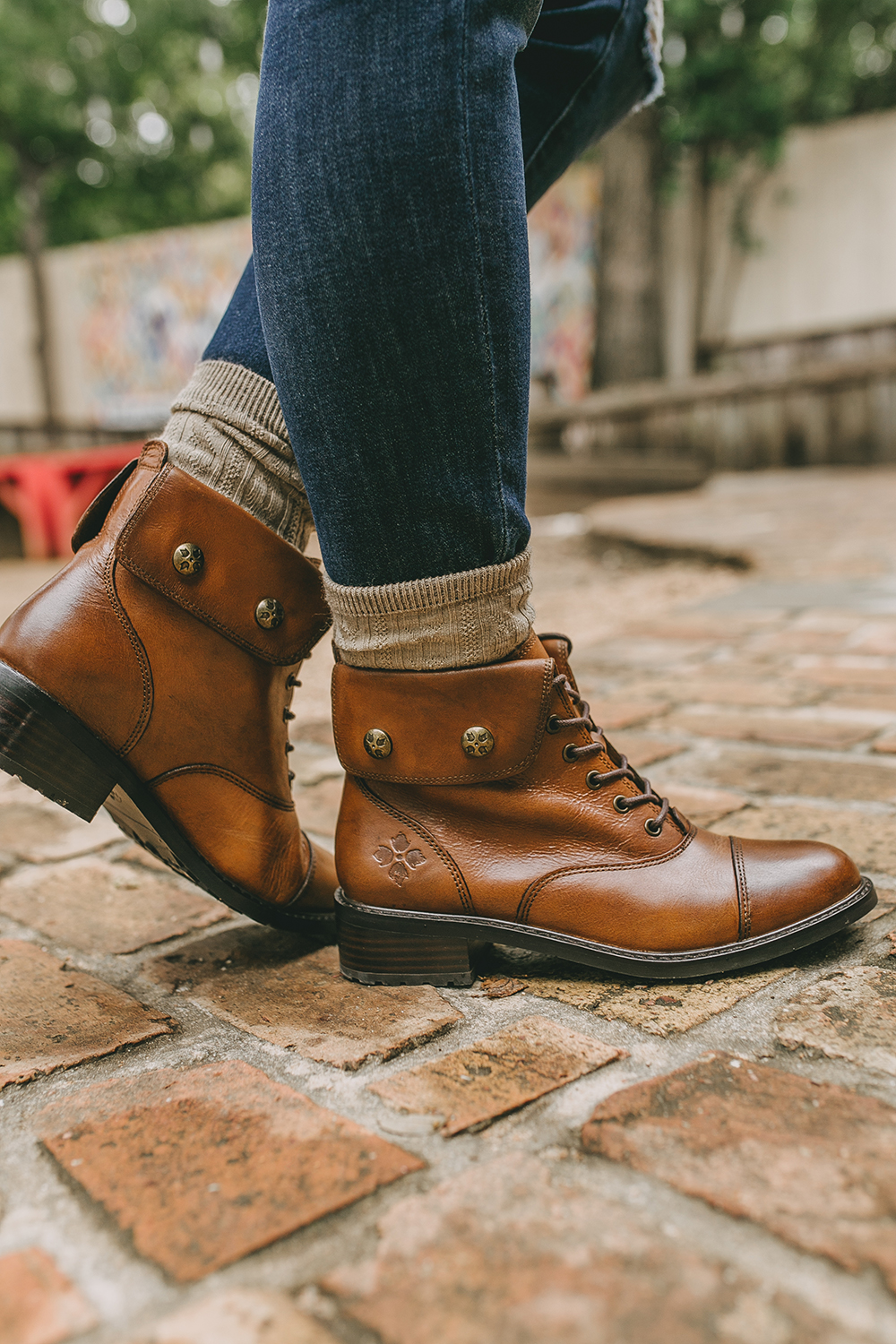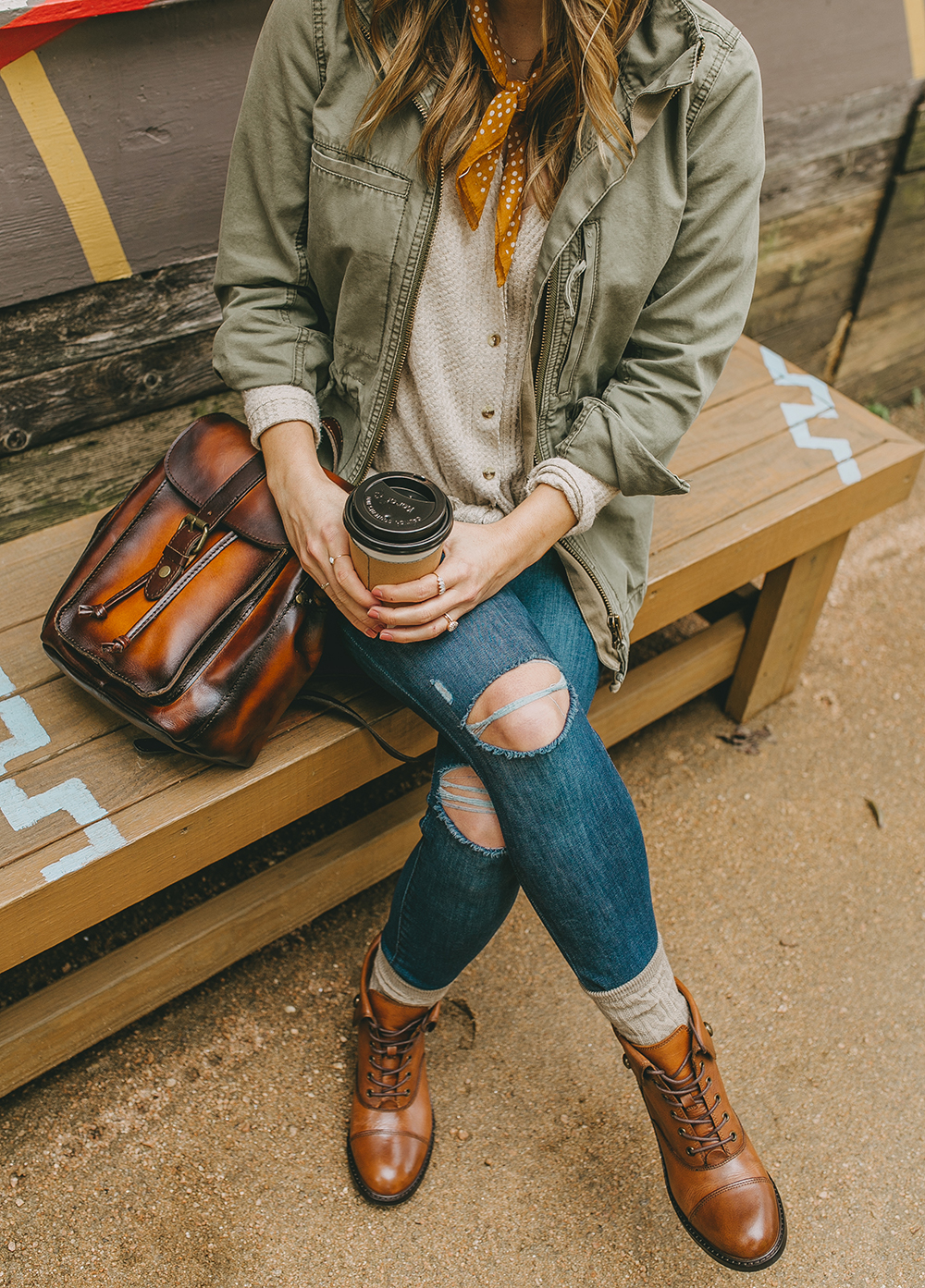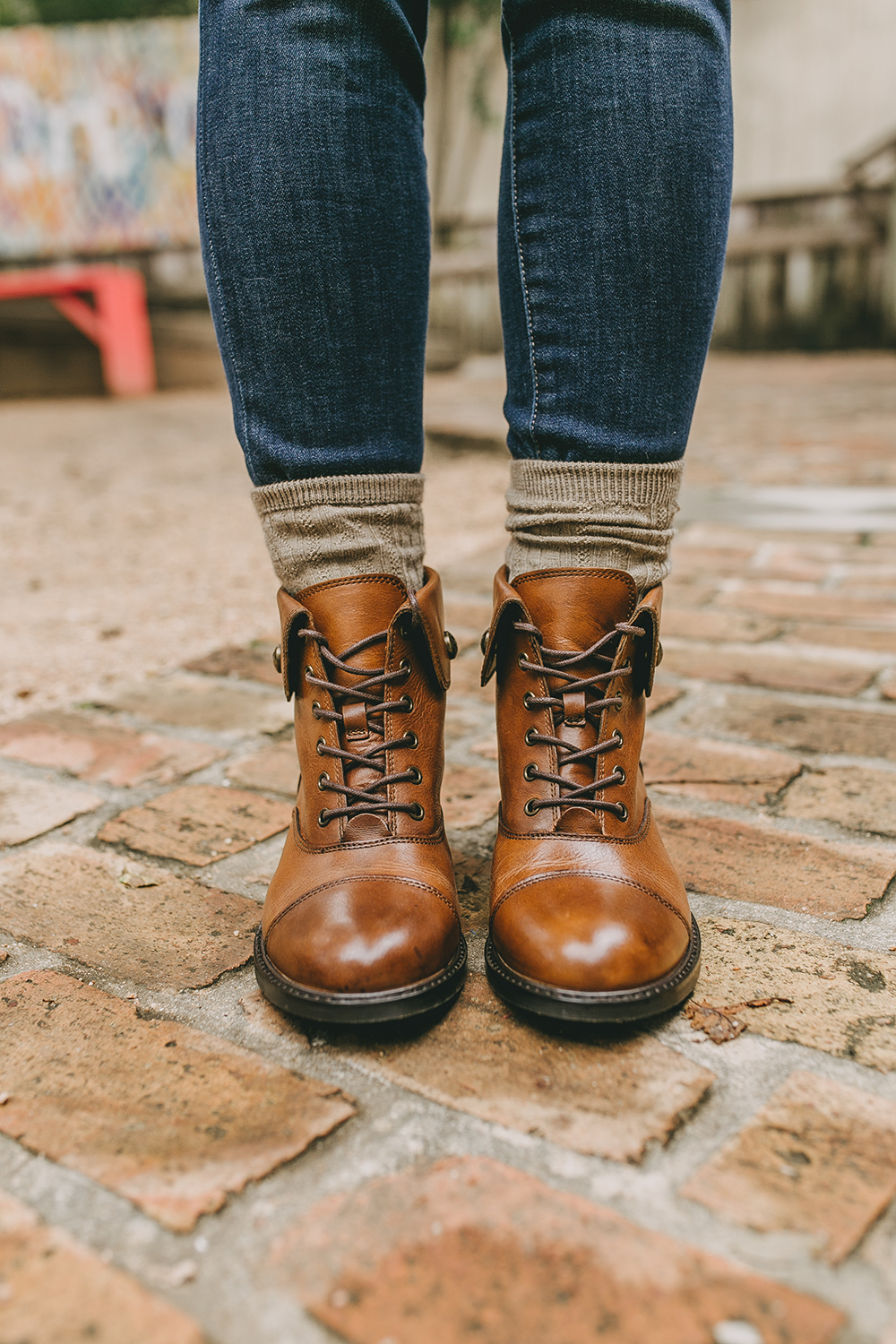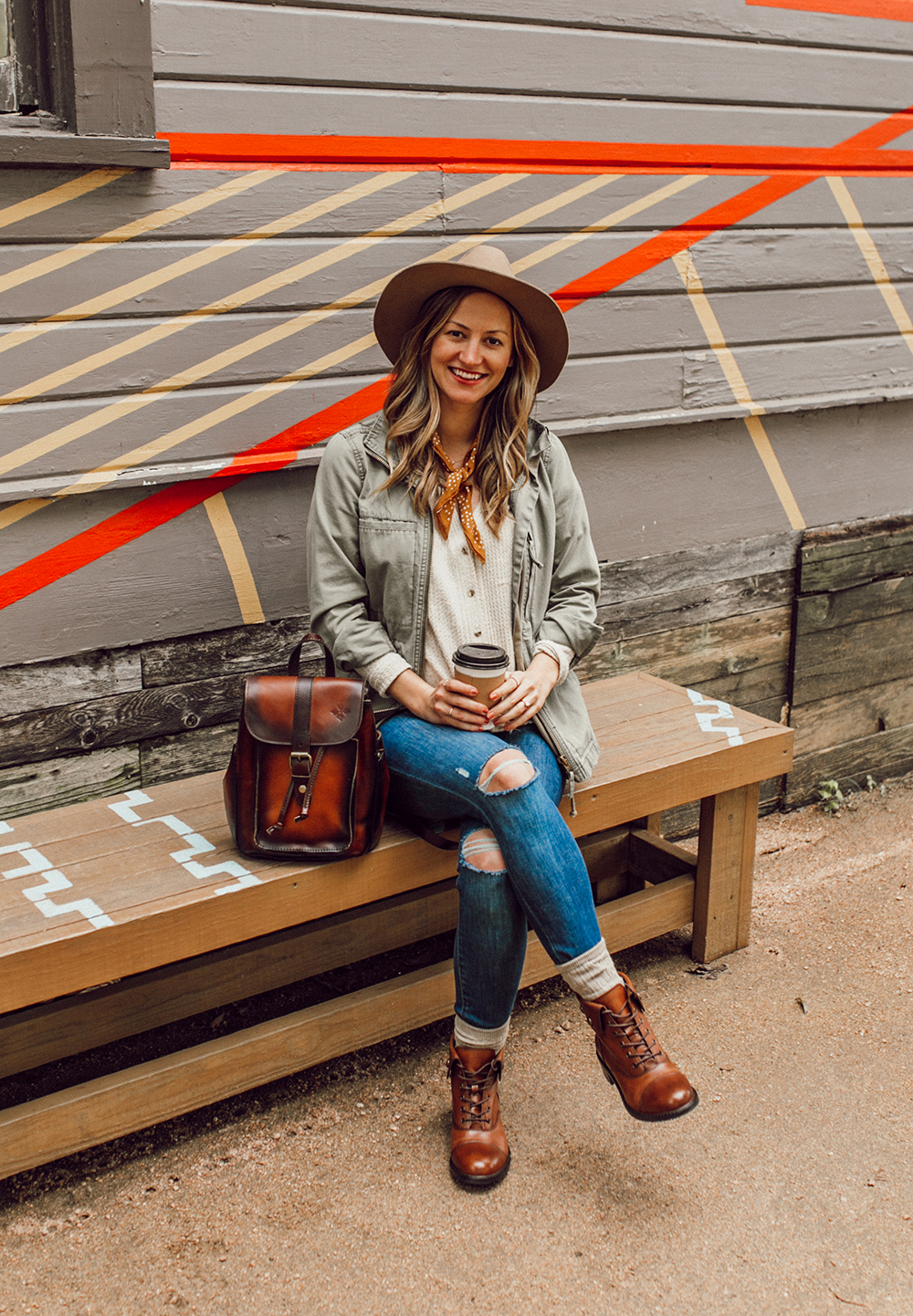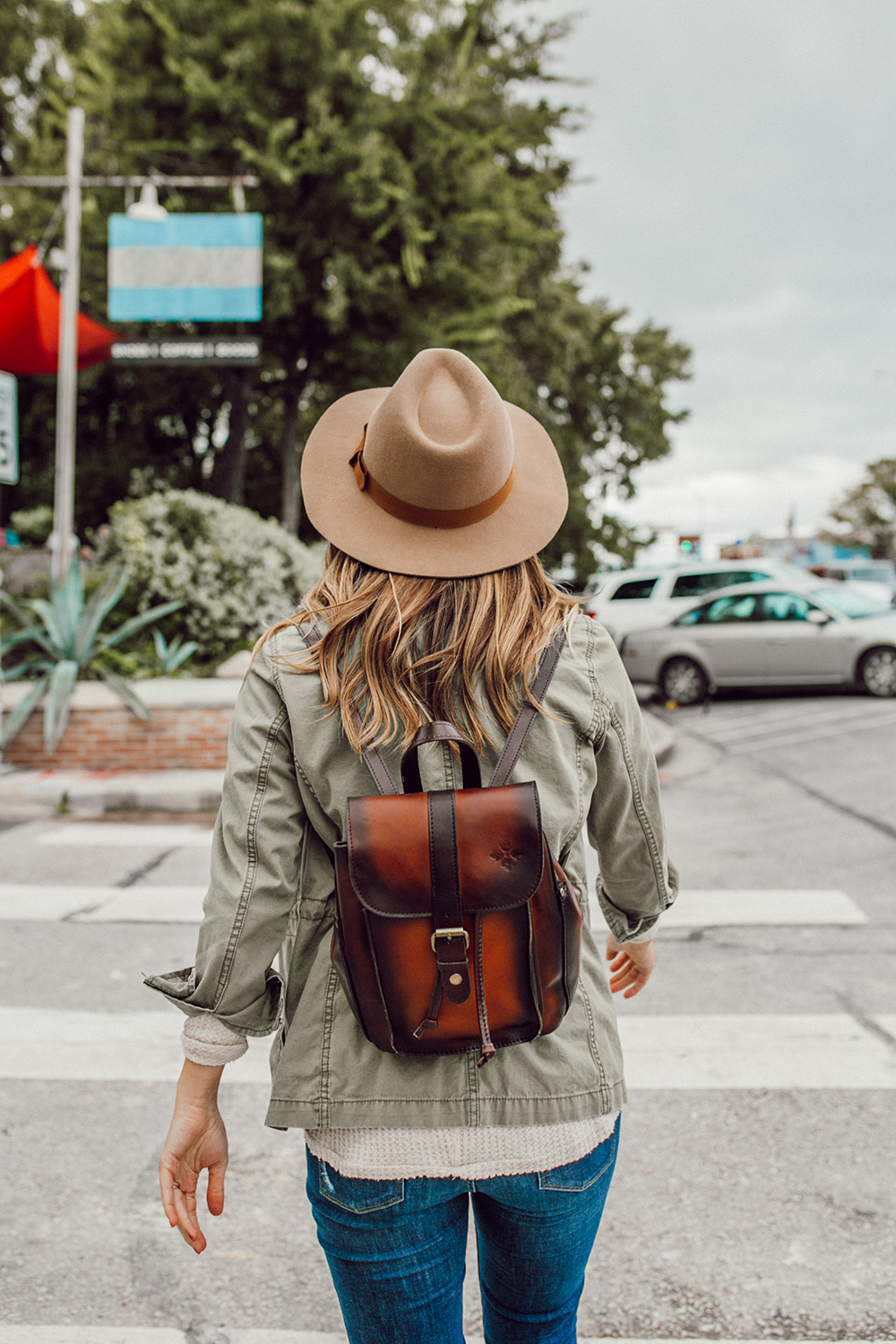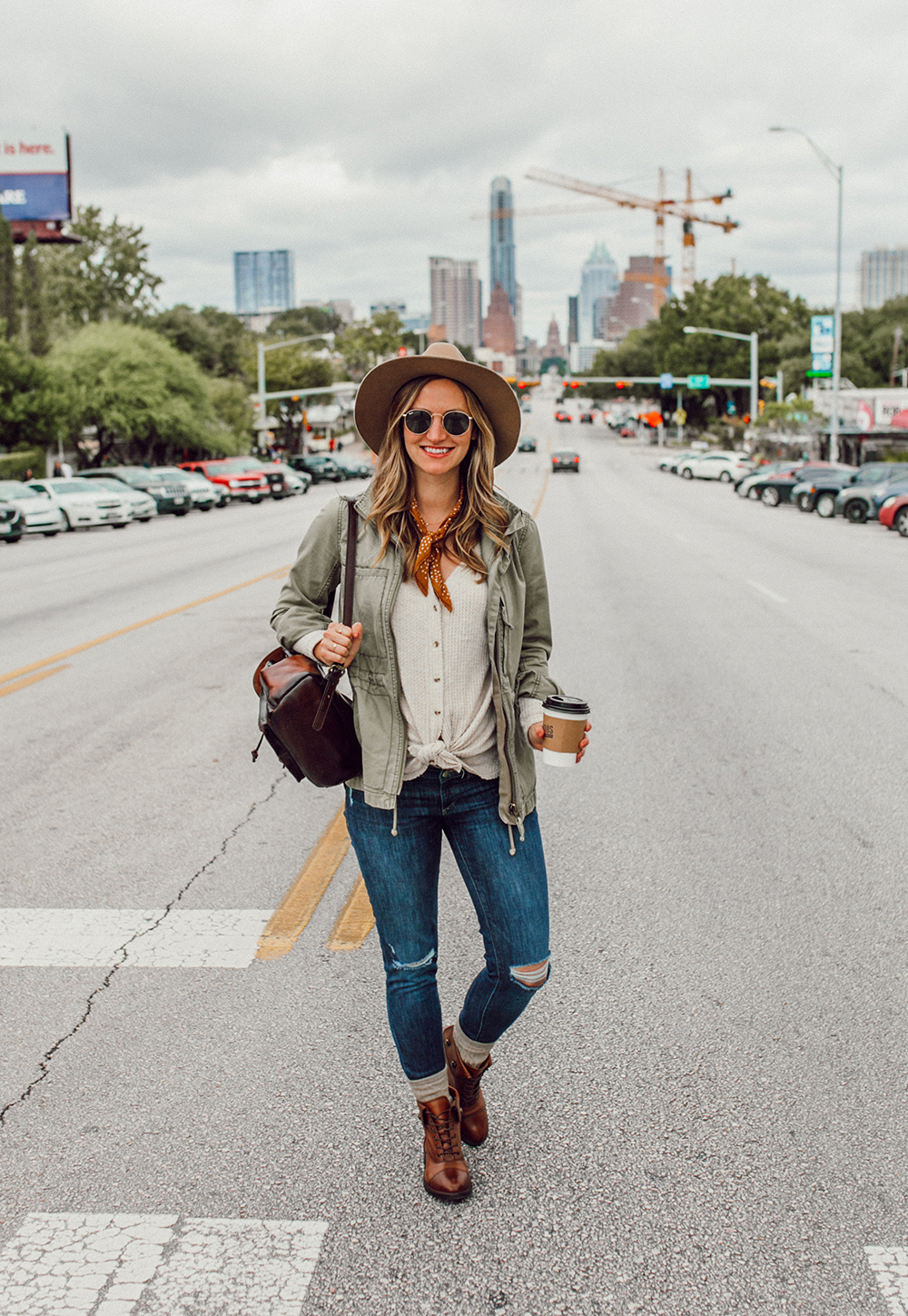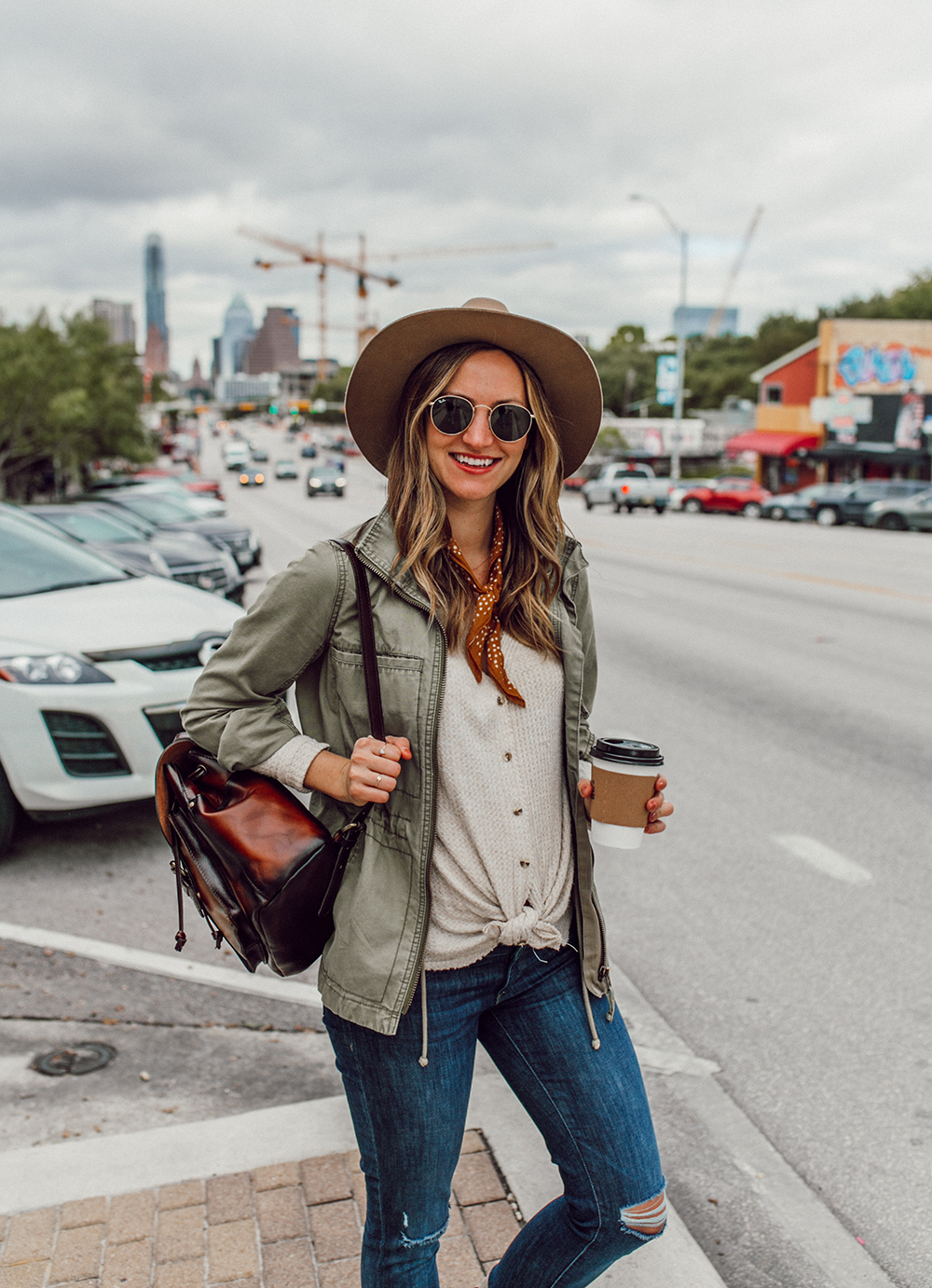 Whenever someone asks me what I'd recommend doing or seeing in Austin, the first thing that pops into my head is to explore South Congress. While a lot of the old stores have moved locations (…rent is getting crazy high here!), you can still get a sense of the "old Austin" charm that once resonated from the entire city (…prior to the population boom, massive city expansion, etc.). Given that this part of town has become a tourist hot-spot (with good reason, it's darling!), I always recommend to get your SoCo fix on a weekday…hence, a little Thurday outing!
But first, coffee. 😉 Toms Coffee Roasters is my go-to for a yummy espresso drink and plenty of outside seating. It's relaxed, often has live music playing from the patio and has such a great community vibe. Next up would be simply strolling along SoCo, sipping your coffee and soaking up the awesome skyline view. While you're walking, feel free to do a little vintage shopping at a few local boutiques along this street (Feathers is fantastic!), as well as make a pit stop for pizza at Home Slice (the smell along the street is enough to draw you in!). Aaand just like that, you've got yourself the perfect "Austin-y" afternoon.
When it comes to dressing for a casual day of leisurely strolling, snapping photos and eating/drinking all the things, I'm 100% a backpack kinda gal! Y'all know I'm a sucker for a gorgeous leather backpack, and the new Aberdeen style by Patricia Nash Designs is SO beautiful. It's also extremely functional given multiple inside pockets (easy storage for your keys, Chapstick, you name it!) and an insert for your phone on the outside of the bag. It's a perfect size for carrying a notepad, book, tablet or something similar in size, too (…which means it'll be amazing for travel!). I'm forever all in when it comes to a durable, gorgeous leather backpack and also love how they wear over time. Definitely a great investment piece!
As for those fabulous combat boots I'm wearing…those are also part of the new Patricia Nash Designs fall collection, called the Lia boots – and I've gotta tell ya, they are INCREDIBLE! I have been searching all over for a pair of combat boots with a lower heel height… and these truly are show stoppers. I just ordered a few new sweater dresses for fall and I can't wait to rock these with a cozy knit dress (with the wool socks peeking out, too)! Love how versatile and timeless these combat boots are and I'm excited to wear them this season and for years to come!
What city do you live in? Do you make time to be a tourist in your own city? Sometimes it's so fun to get out of your usual routine and enjoy a day exploring! Wishing y'all a wonderful week! XO
PS. The "Greetings From Austin" mural is located on South 1st Street… just a quick drive away from South Congress Avenue… worth checking out if you're in town!
BACKPACK / BOOTS ("Whiskey" color) / JEANS (maternity) / SOCKS / THERMAL TOP / UTILITY JACKET / BANDANA / SUNGLASSES / HAT (similar)
A big thank you to Patricia Nash Designs for sponsoring this post! All opinions are my own.