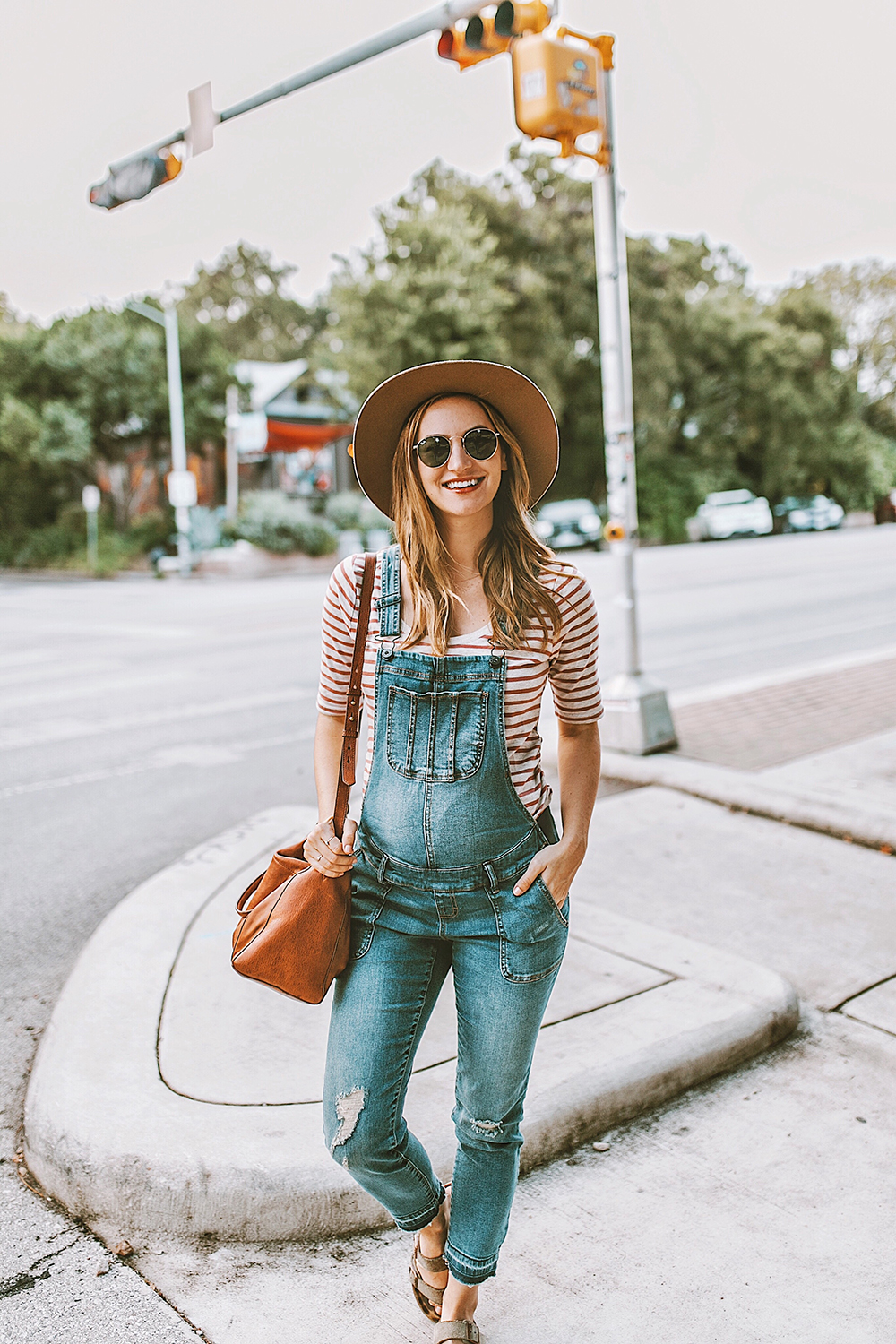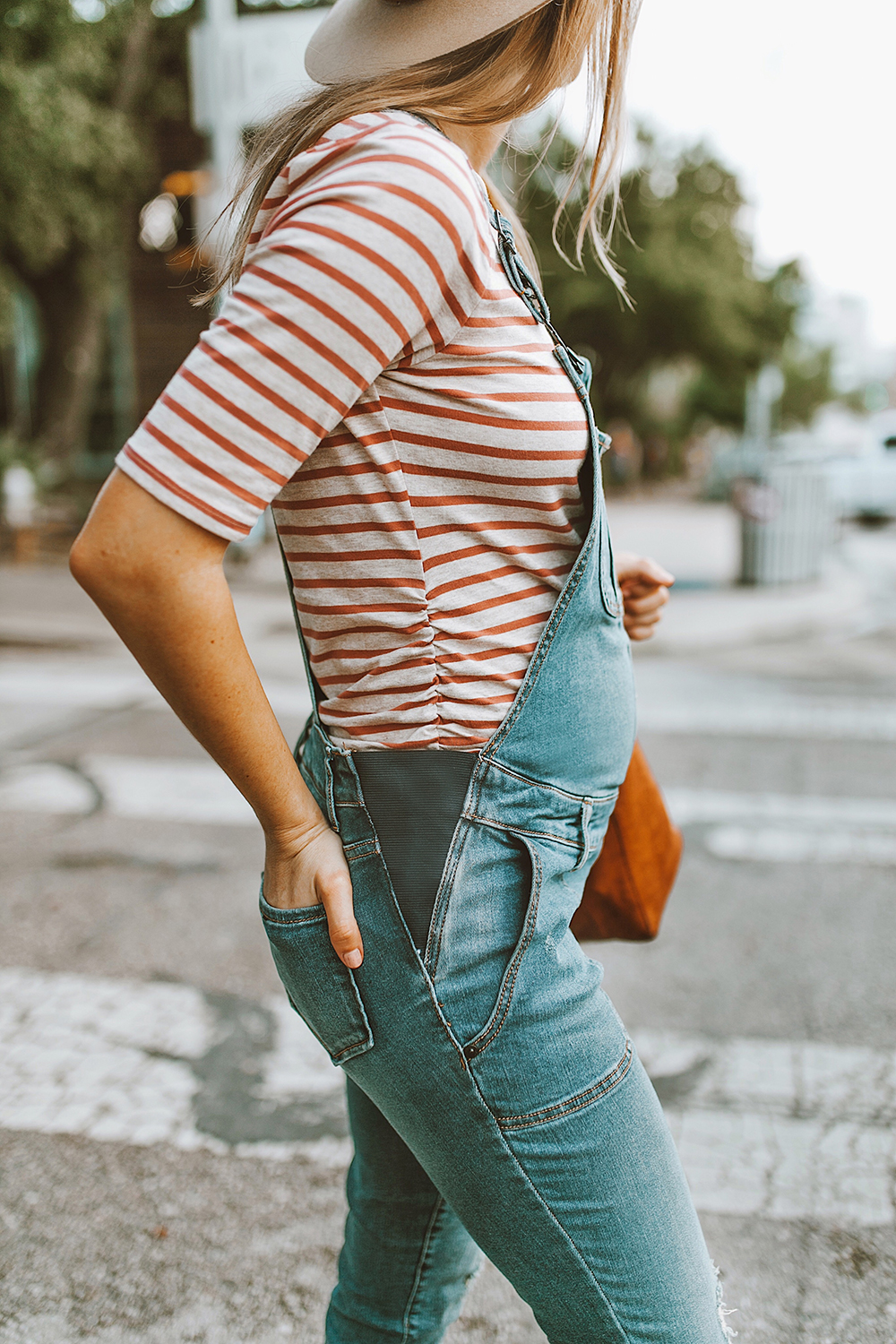 Aaand just like that, I've made the transition into maternity clothing! I'm still wearing a lot of non-maternity tops (as you've likely noticed on my IG), but when it comes to jeans and overalls, I need that maternity stretch and comfort, especially now that I'm well into my second trimester. Not going to lie, at the moment nothing makes me happier than putting on an outfit that makes me feel reaaaally good (the struggle is real when you're preggo) – and flattering maternity clothing (especially these overalls!) are making me smile real big and feel a lot more like myself lately!
I've been doing lots of trial and error shopping when it comes to maternity stores that fit great and are also affordable, and hands down Motherhood Maternity is a TRIED & TRUE favorite (…deserving of all caps because maternity shopping can be a challenge!). It was my sisters favorite when she was pregnant, so she introduced me to the brand at the beginning of my pregnancy. From jeans (I have been wearing these jeans a TON and LOVE them), to overalls (I also bought the black pair I loved them so much), to stretchy tops like the one I have on in this post – and loungewear to nursing bras, Motherhood Maternity has it ALL.
PS. Motherhood Maternity is offering all LivvyLand readers 40% (!!) off one item of your choice (…y'all that's AMAZING!). Use code Livvy40 at checkout to shop! Offer good until Oct. 25th.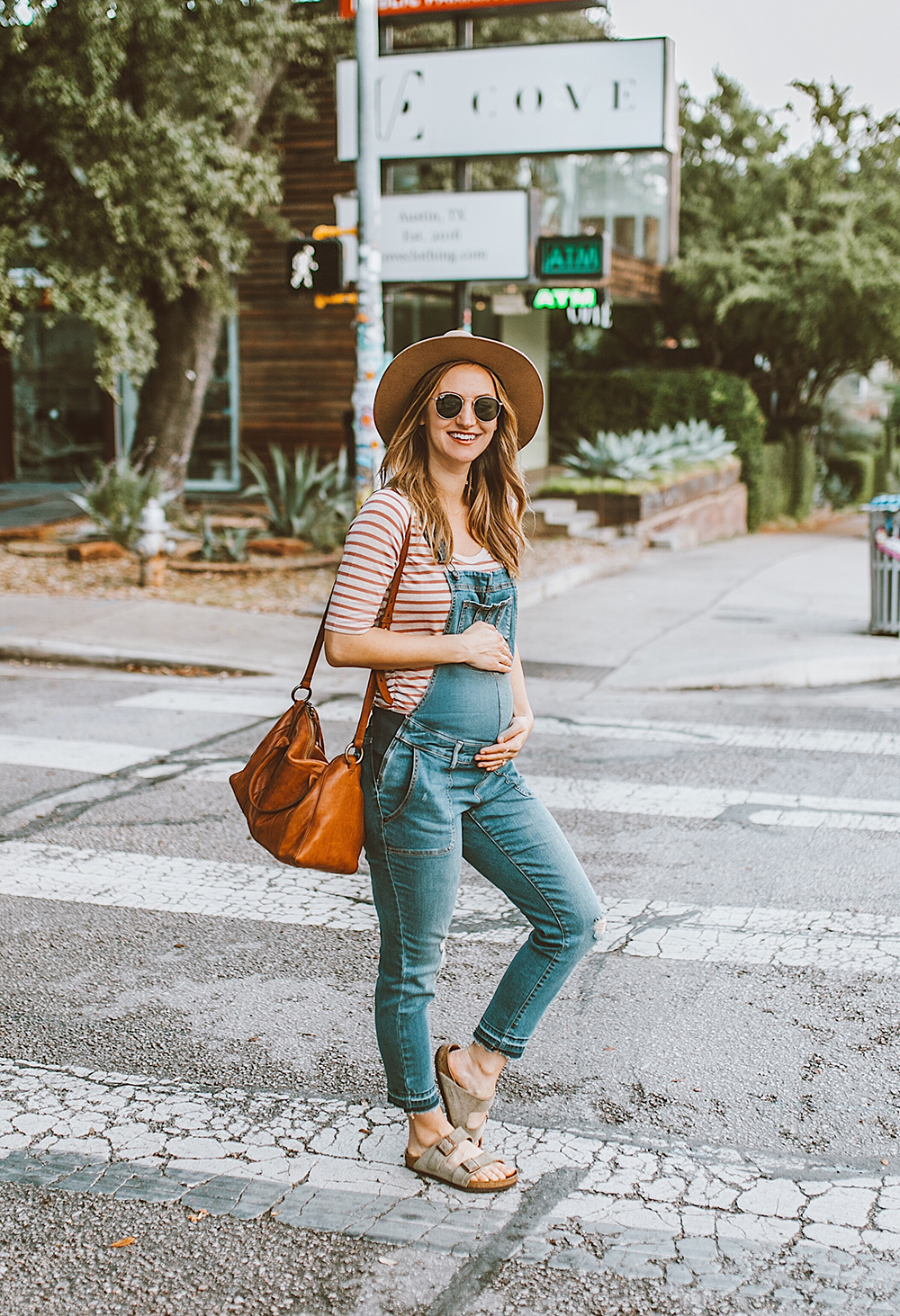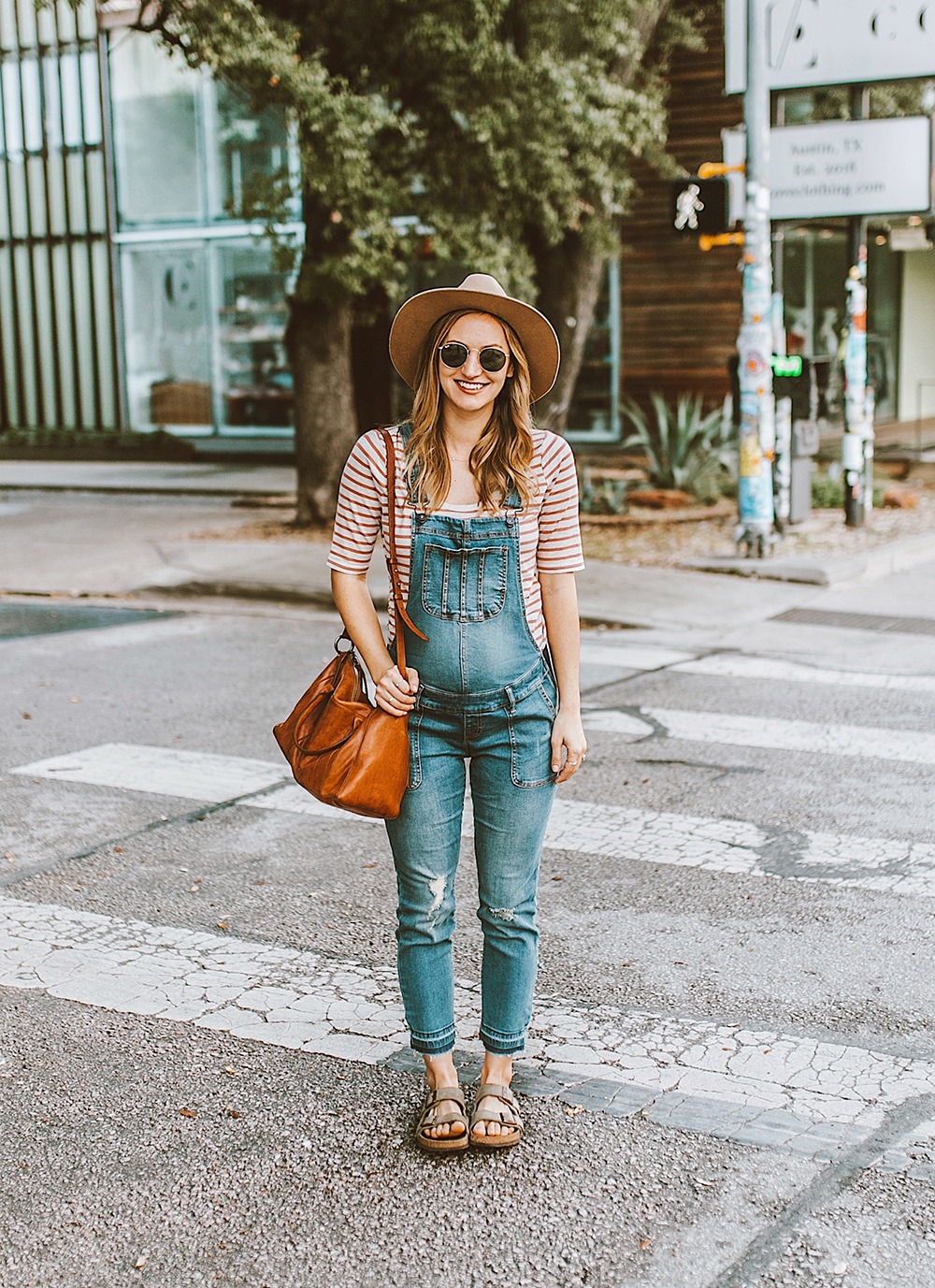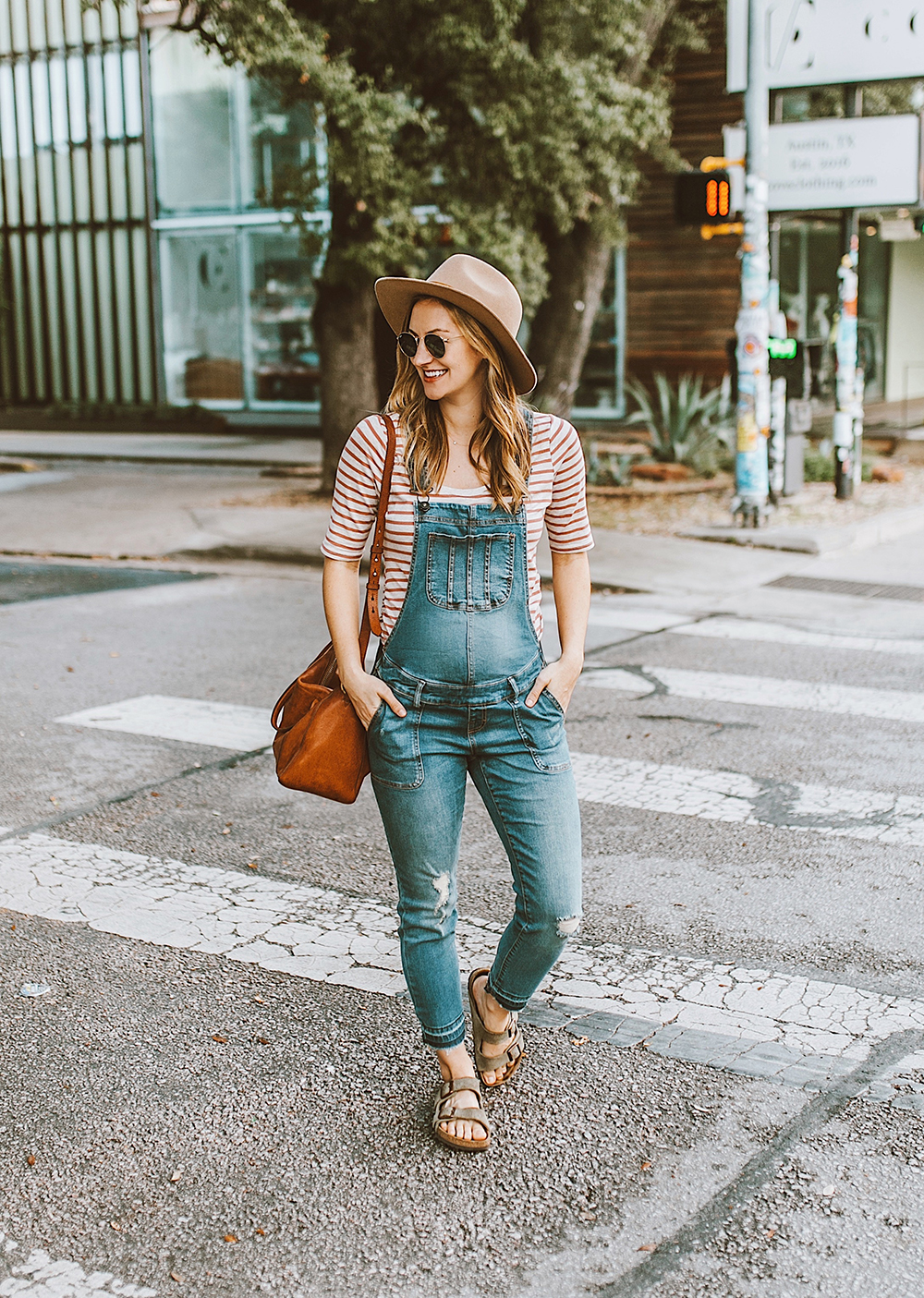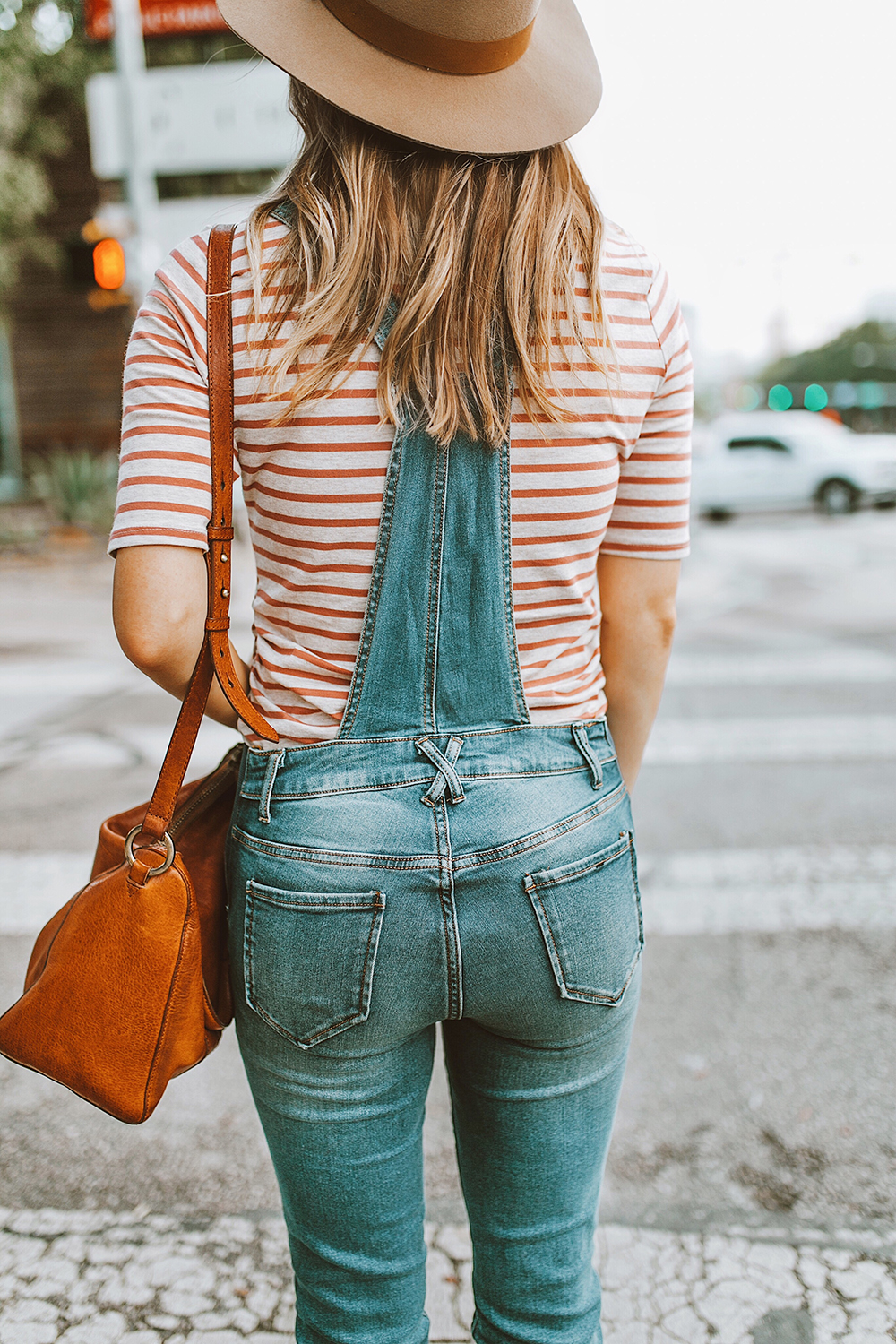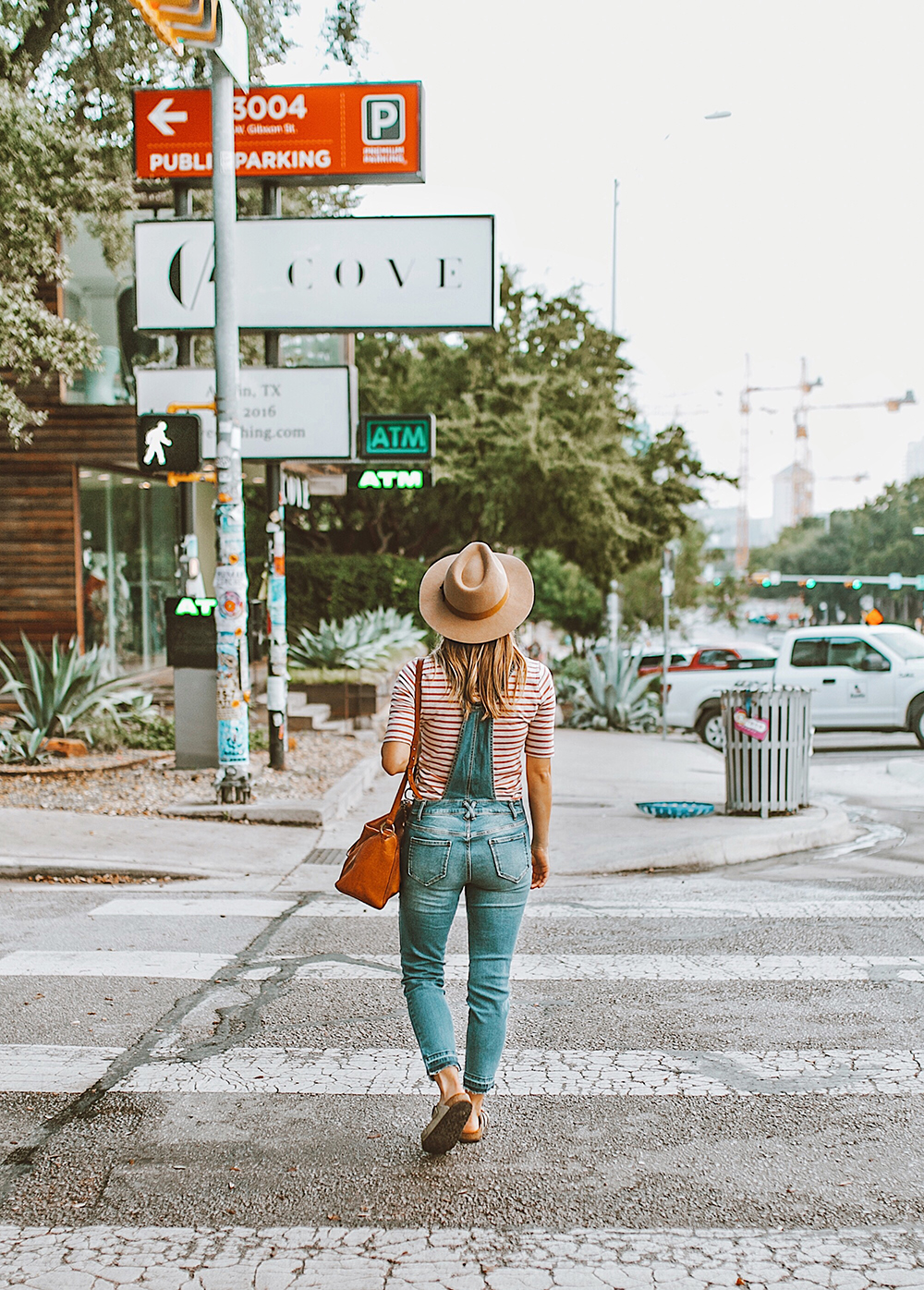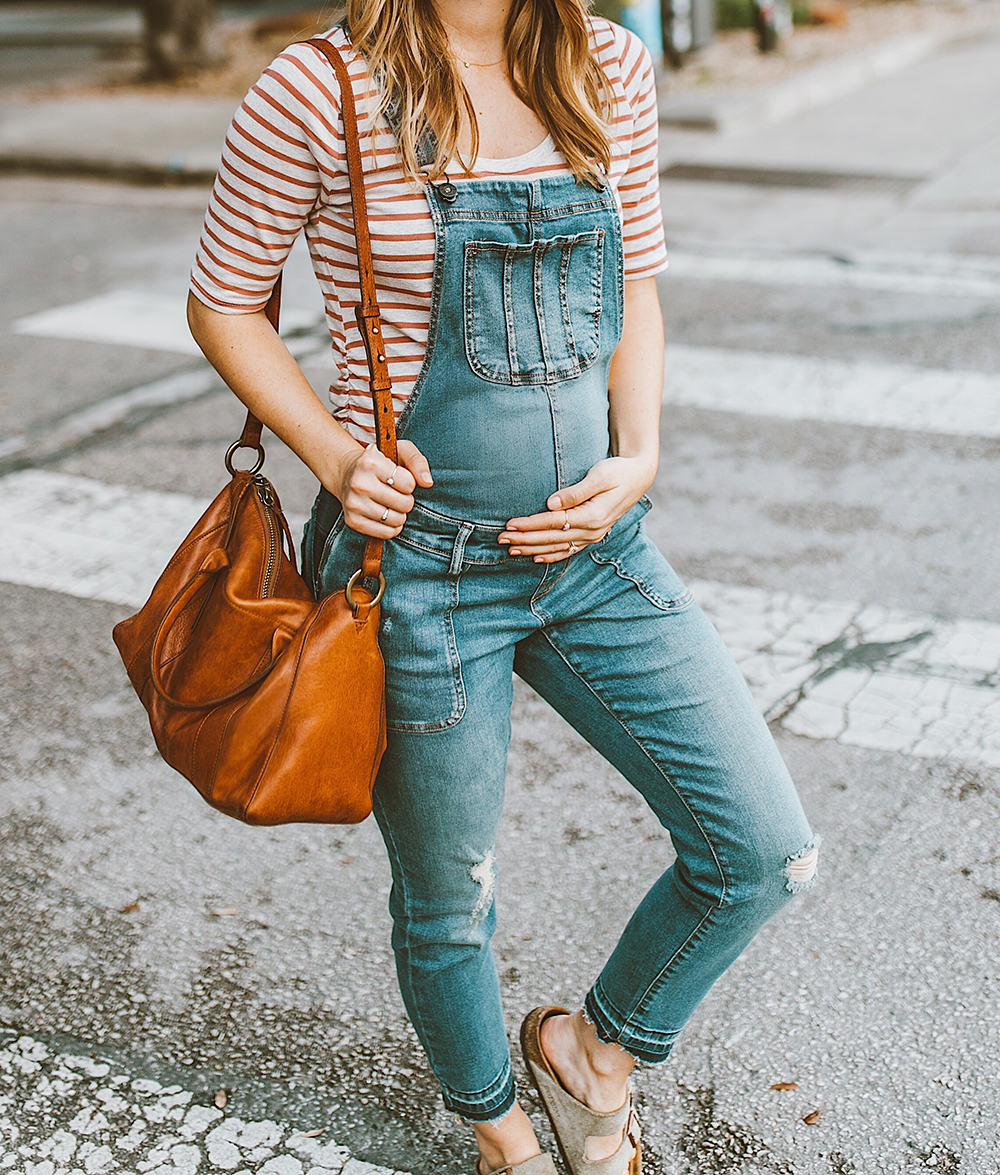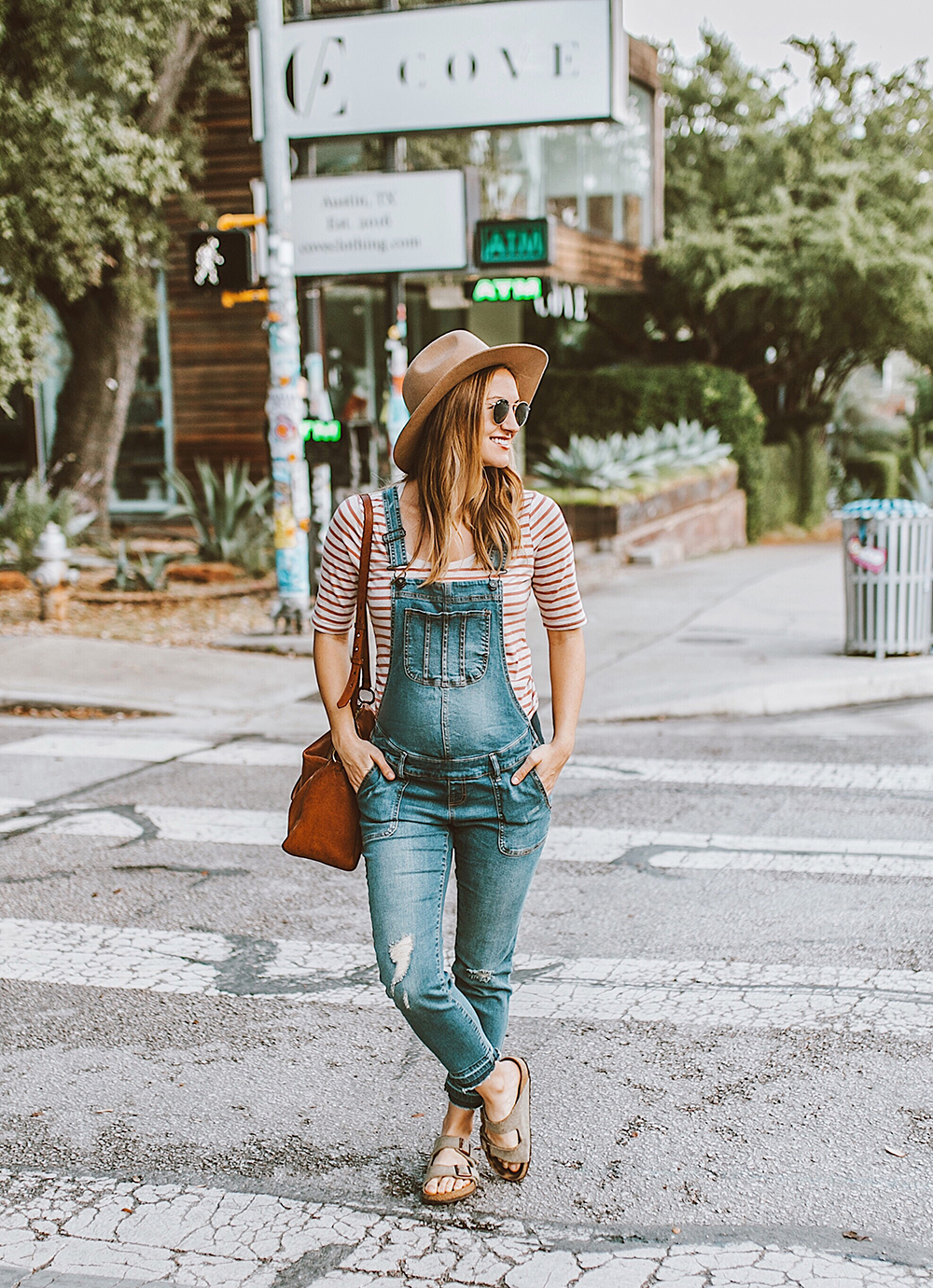 When I became pregnant, I made a point in my head not to change too much about how I dressed. I wanted to keep my sense of style (hello, stripes!) while also maintaining a level of comfort I knew I'd need – especially as my bump got bigger. Maternity clothing has come a loooong way over the years and given that I've always been a jeans + tee kinda girl, I really wanted to be able to wear that combination as long as my body allowed me to, ha! Fast forward five months in and my small collection of maternity overalls and jeans is something I'm quite proud of – I stand by each of these purchases! I have been really thoughtful with my maternity pieces, so I'm happy to share this outfit because both the overalls and the striped top are 1. super affordable and 2. can be worn until the end of a pregnancy…aaand there's that maternity stretch coming in handy! 😉
For size reference, I am wearing a small in the overalls and I also wear a small in these jeans (highly recommend!!) – I am 5'6 in height. My top is a small and comes in a ton of color options – I really love the length of the sleeves (I've gained some weight in my arms, so this coverage is wonderful!) and the stripes are adorable!
Use code Livvy40 to take 40% off one regularly priced item over at Motherhood Maternity. To my fellow preggos – I hope you find something extra special that makes you feel amazing! From cute denim, to everyday tops and loungewear you can wear throughout your pregnancy (I just got this PJ set and OMG it's HEAVEN! I wear a small), Motherhood Maternity is the best!
OVERALLS / STRIPED TEE / SANDALS / HANDBAG / SUNGLASSES
SHOP MORE FALL MATERNITY FAVORITES

A big thank you to Motherhood Maternity for sponsoring this post! All opinions are my own.