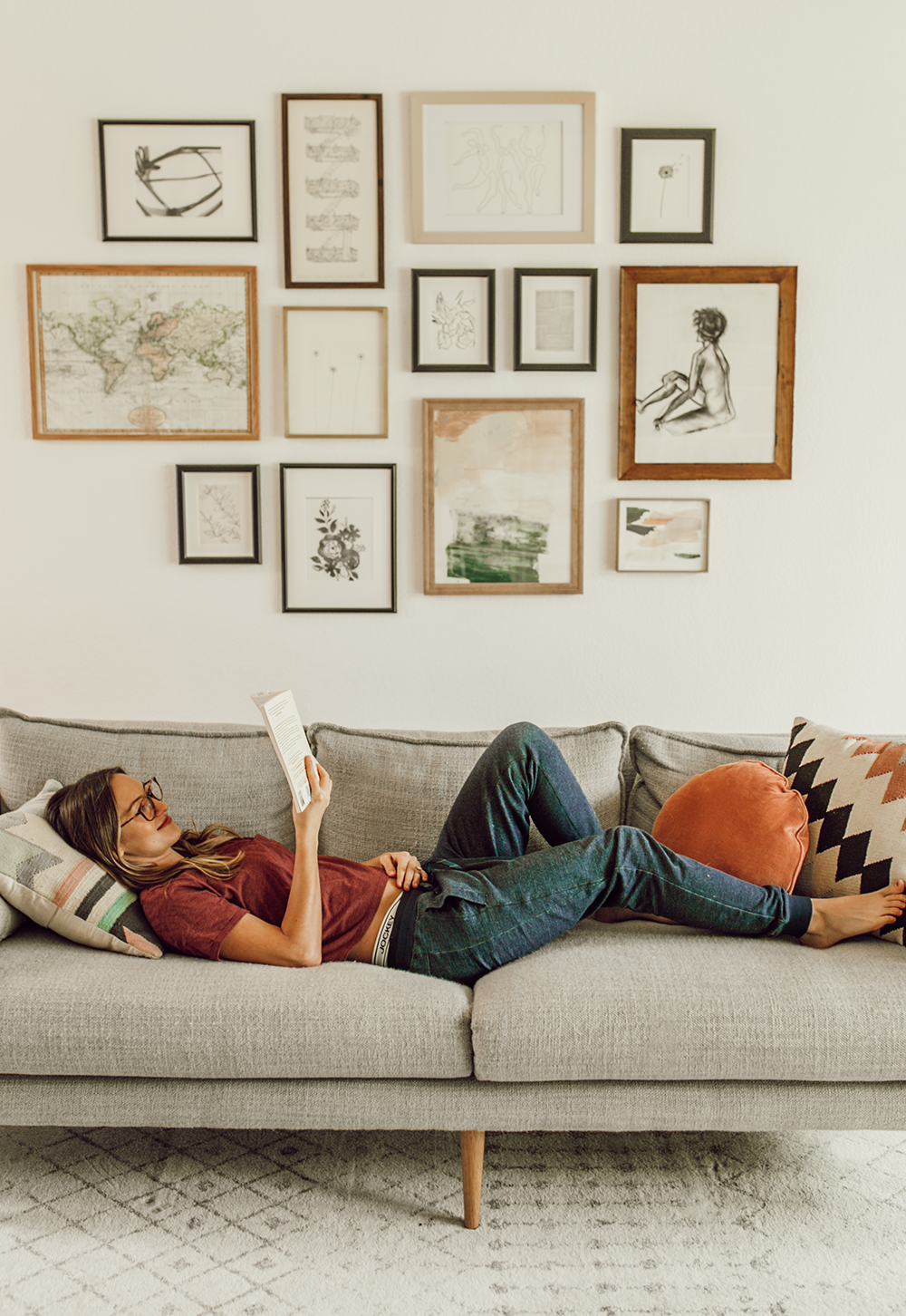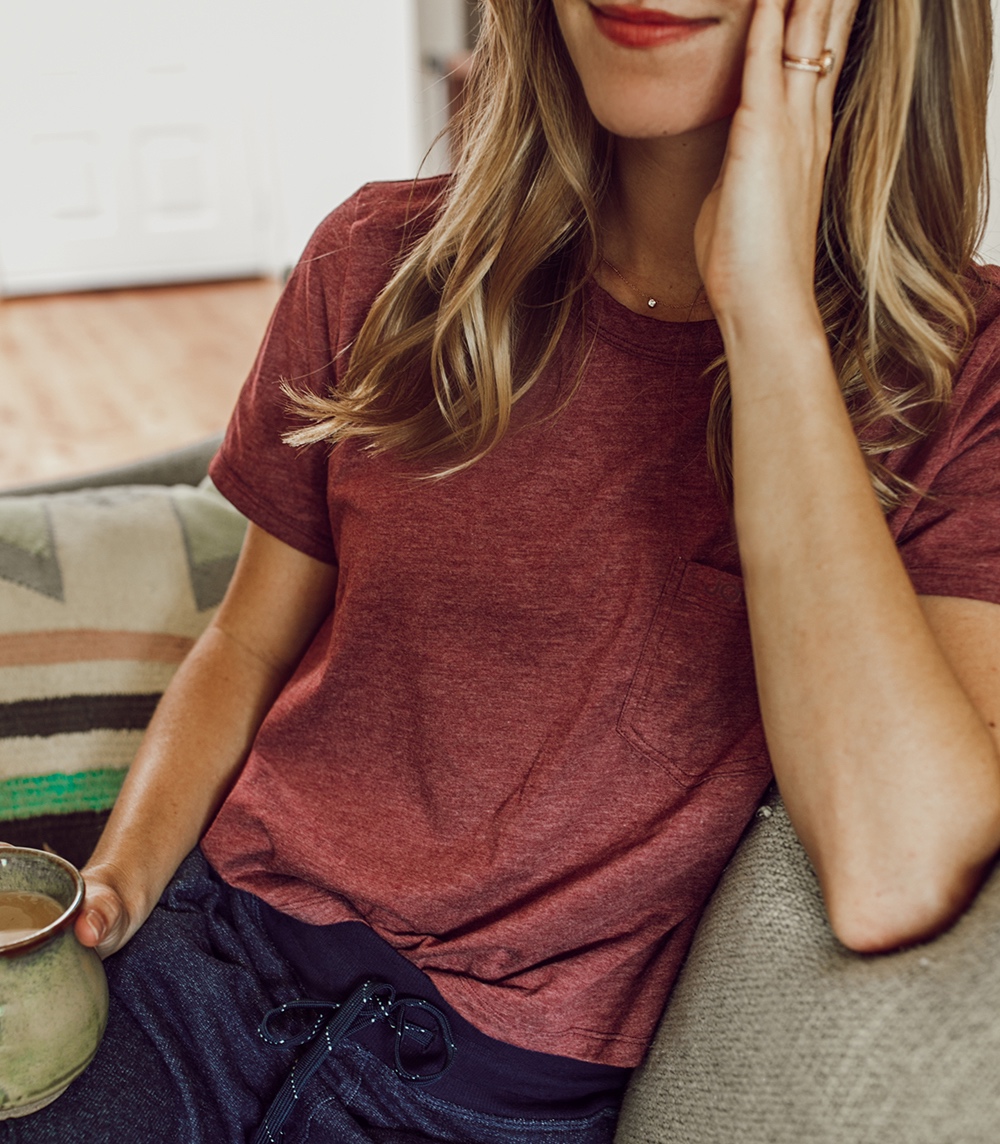 Hey there! How was your weekend? We took ours nice and slowwww…and it was SO WONDERFUL. Worthy of all caps because I've been in hustle mode leading up to our trip and I finally carved out some time to r-e-l-a-x and it was fabulous. I forget how much I enjoy simply lounging around the house without a to-do list floating through my brain. Now that's livin', I tell ya! Saturday I had planned to hit the mall and do some last minute shopping for our cruise, but after I got ready to venture out for the day, I made it to my car and then realized I needed some "me time" more than I thought I did…my body and mind were telling me nix to shopping list, grab a book and go lay down! I turned back around, swapped my denim cutoffs for some ultra soft joggers (*insert immediate sigh of relief here*) and suddenly the day went from "meh" (albeit productive) to pure, restful bliss (#worthit).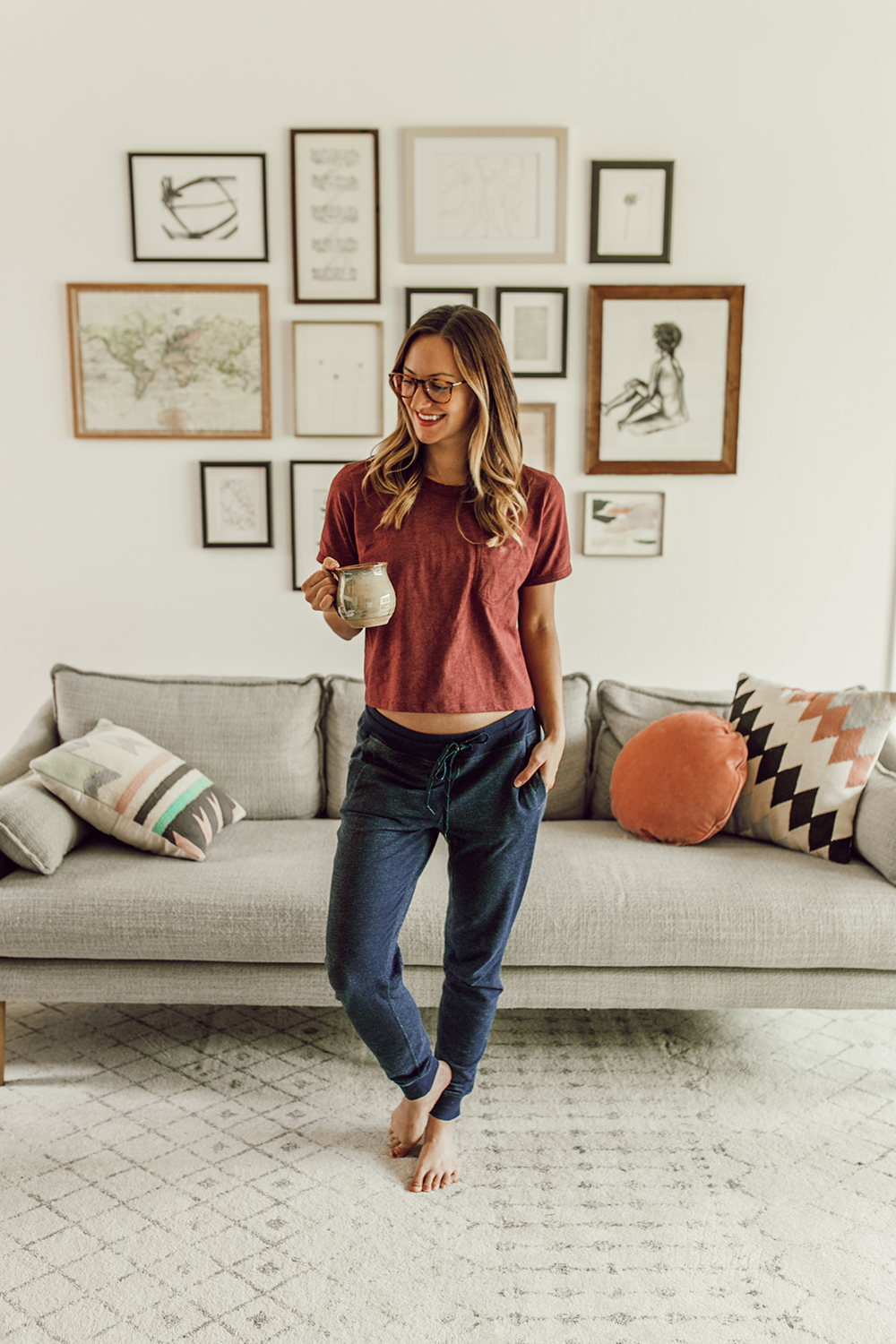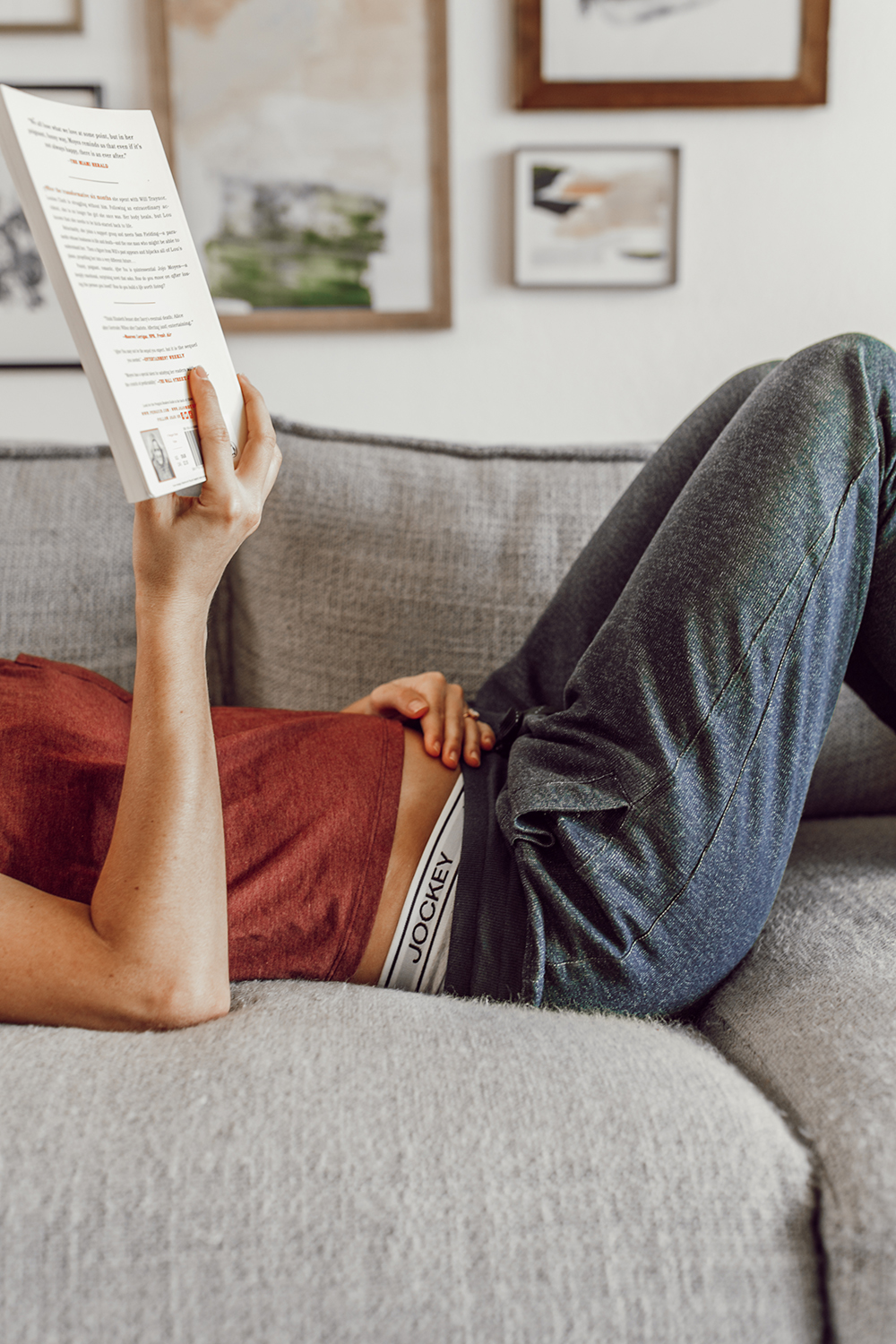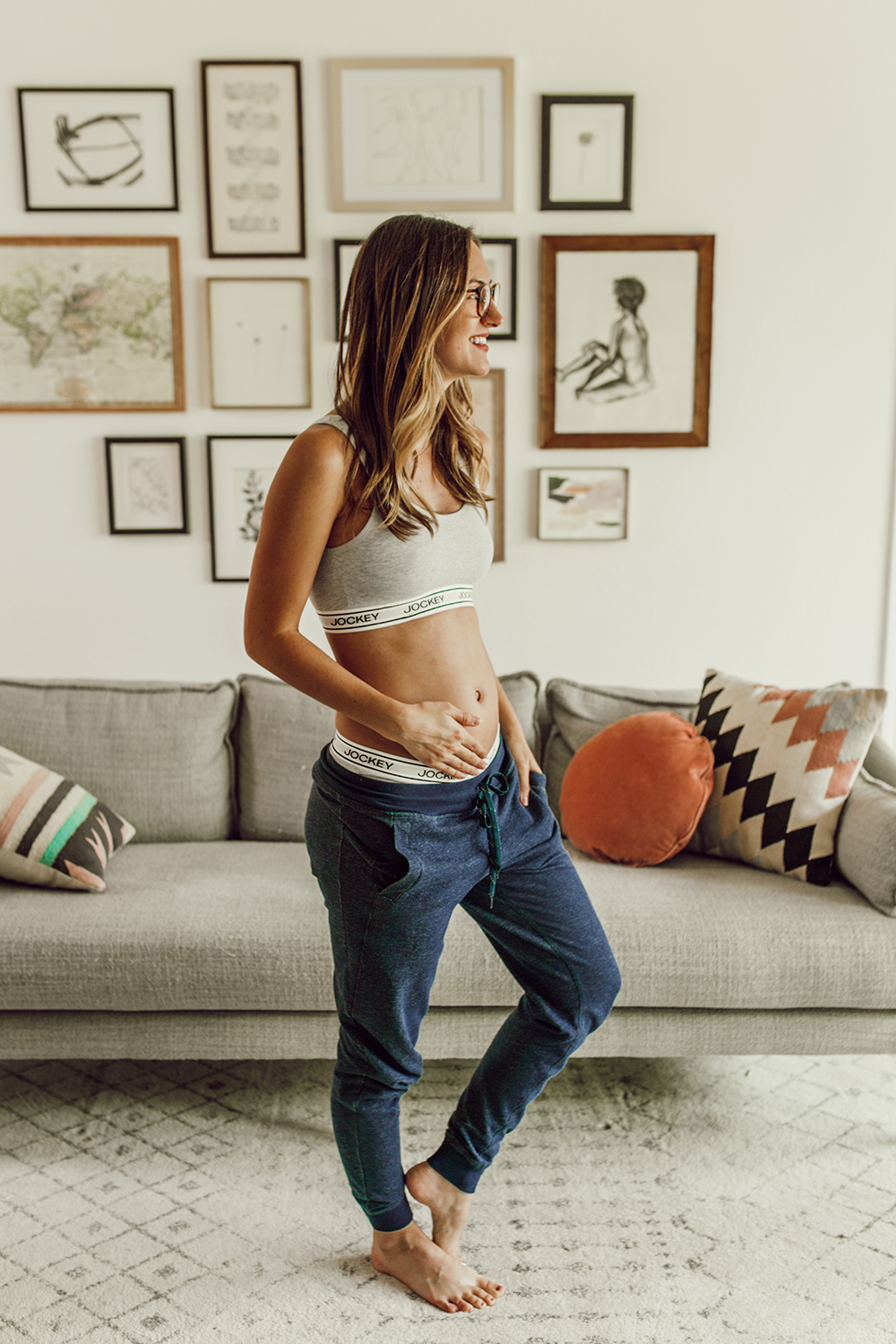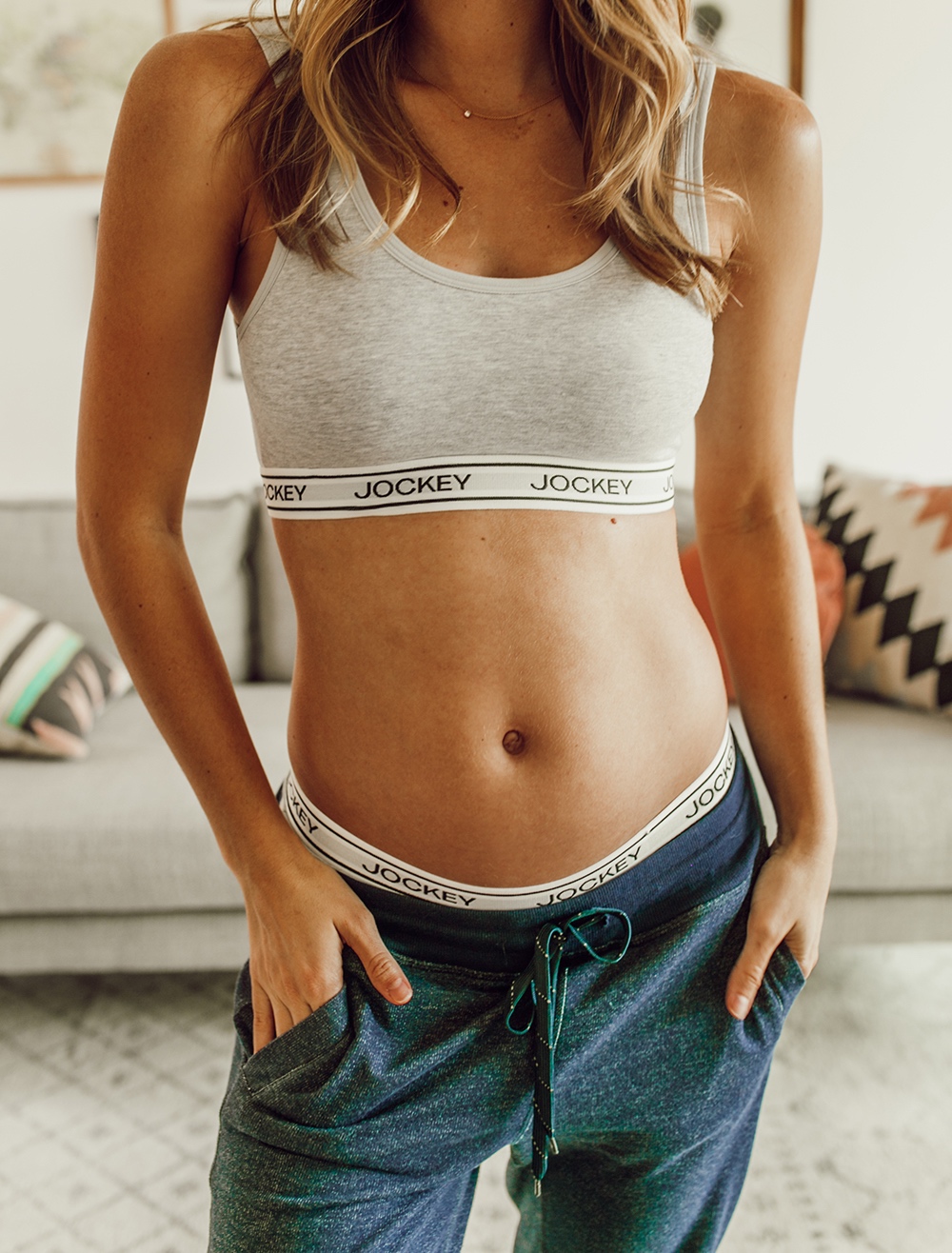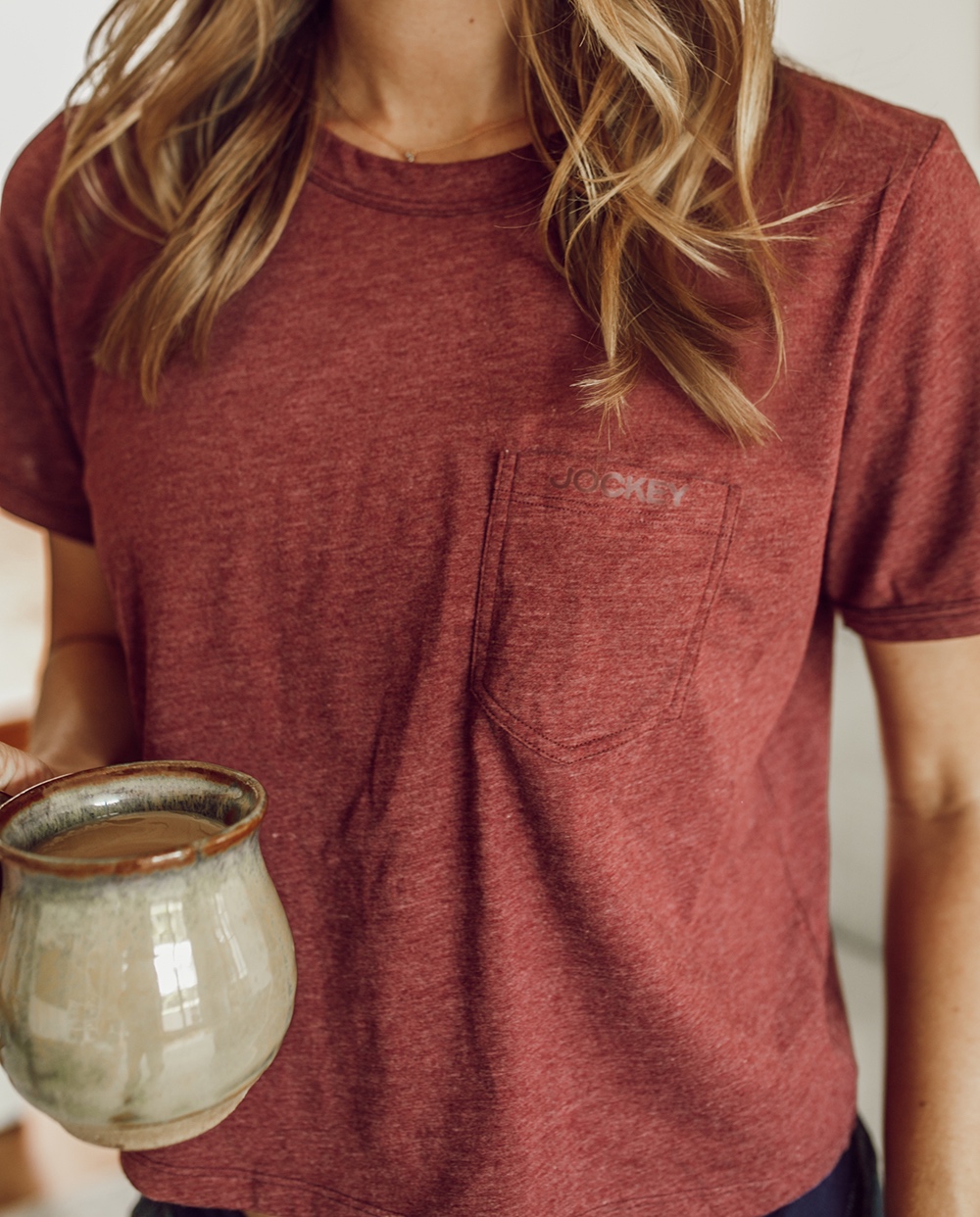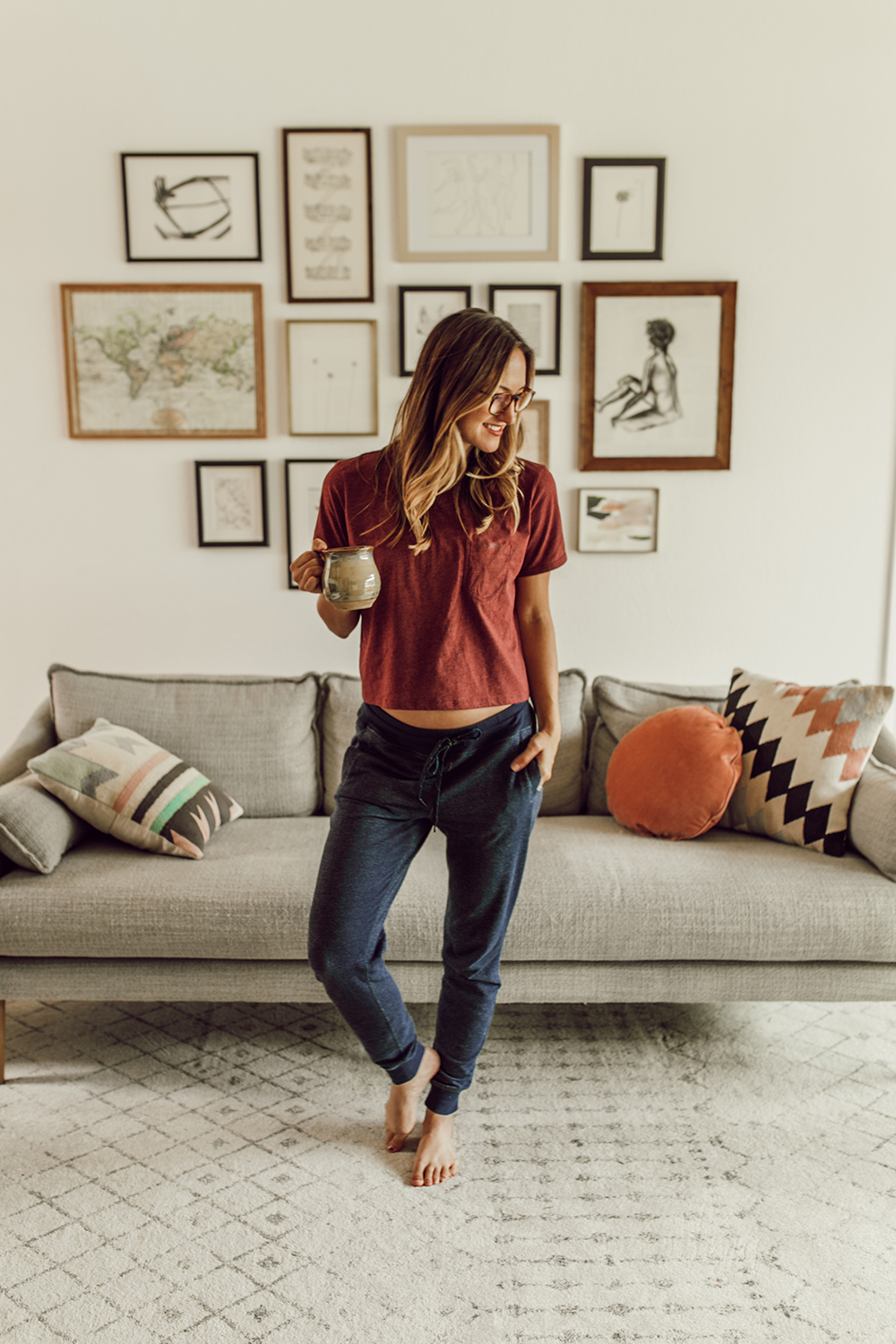 Given that I'm growing like a mad woman in every direction (butt, thighs, chest…you name it, Baby P is changin' this gal!), I have been scooping up new clothing left and right to try and keep up. I've always been one to appreciate sweatpants and a soft tee, but loungewear has a whole new meaning during pregnancy…it's literally ALL I want to wear. As soon as I get home from any errand, I am swapping out my outfit for comfies (what we call loungewear in our house haha) and exhaling a major sigh of sweet relief!
When Jockey reached out to partner and share a few of my favorite pieces from their new Modern Mix collection – I was completely thrilled! It's a perfect fit not only because I love me some comfortable clothing, now more than ever, but also because I had recently seen a Jockey commercial (that was SO inspiring) featuring Victoria Arlen and it had me in tears…! As soon as it ended I was on YouTube re-watching the video. Victoria's story is unlike anything I'd ever heard and her strength and positivity completely had me captivated. I love that Jockey partnered with such a real, inspiring, strong, determined woman for their Show 'Em What's Underneath campaign – those are the type of people I want to see representing a brand I admire. It made such an impact on me and has since reminded me to be grateful for every day!
For size reference, I'm wearing a medium in the boxy tee (I also got it in black I loved it so much!), size small in the bra/undies and a small in the joggers. Can't recommend enough! Given all the body changes happening in my world, it makes a big difference to wear clothing that makes me feel good about myself and that's comfortable for long periods of time. You'd be surprised…finding both is tough to come by these days!!
We're headed to London this afternoon and begin our two week trip abroad…I am so excited! …Also excited to rock these joggers on the lengthy plane ride. I'll be updating daily over on my Instagram feed, so be sure and stay tuned! Have a wonderful week, friends. XO

A big thank you to Jockey for sponsoring this post! All opinions are my own.