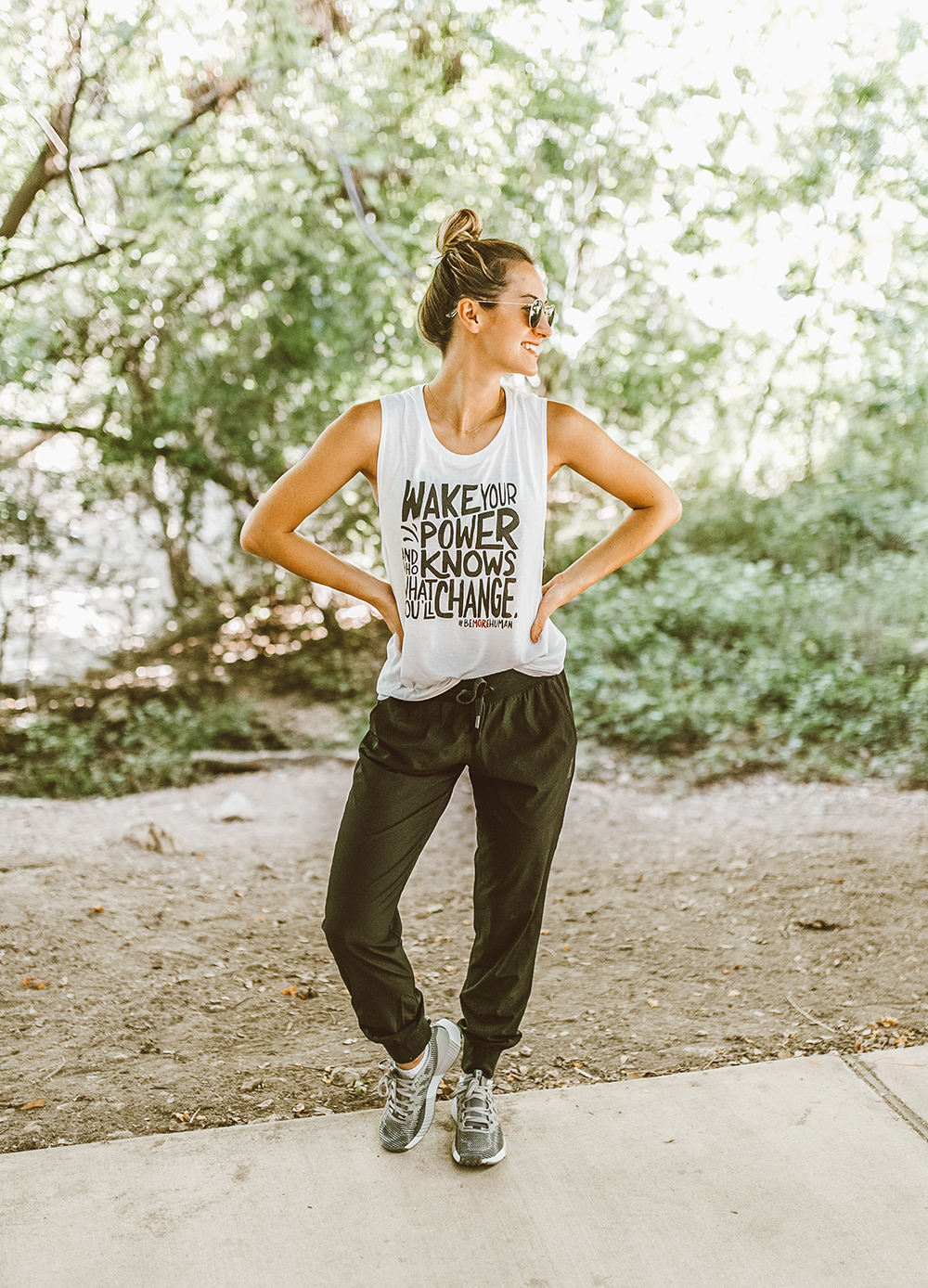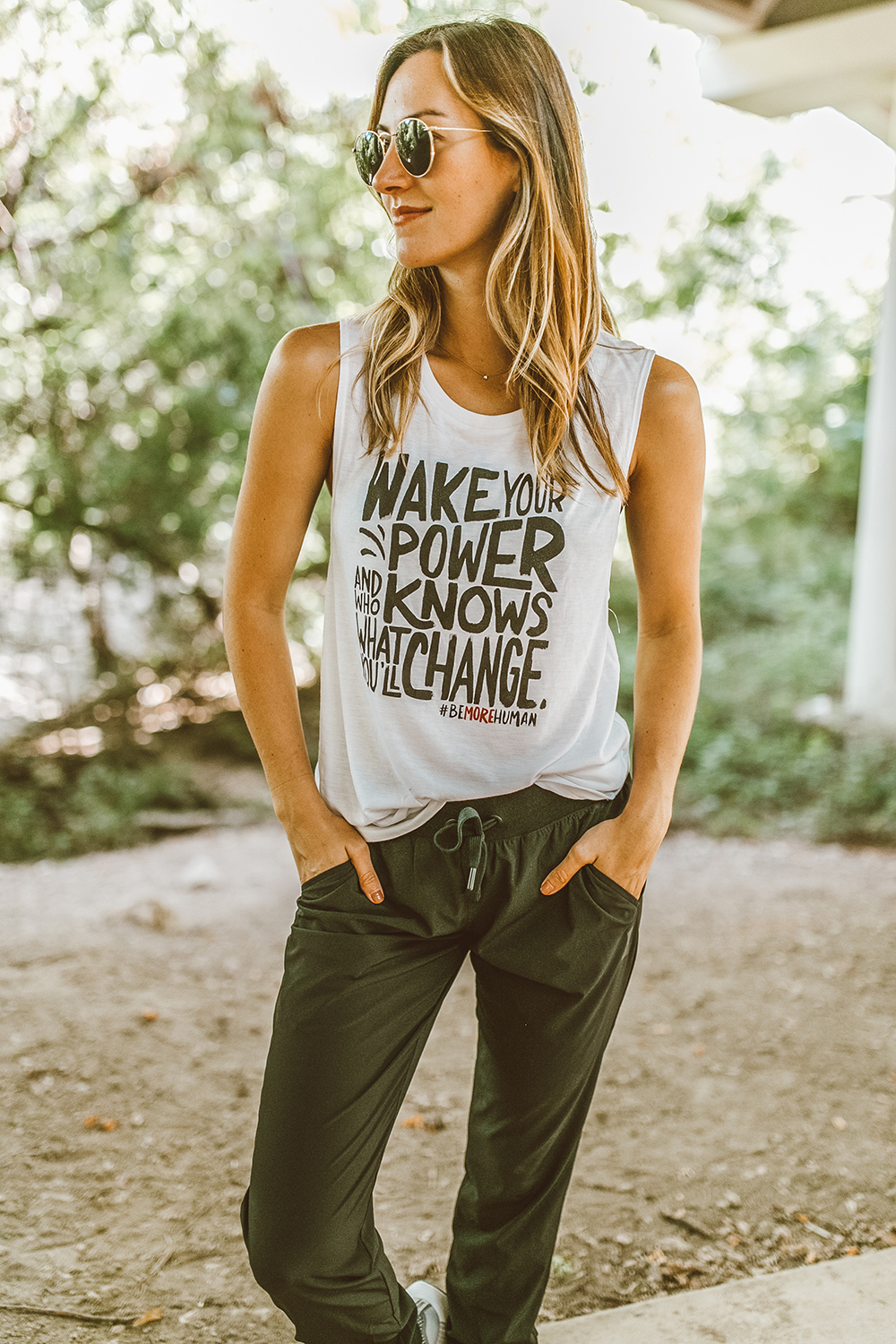 If there's one thing that makes me stronger and mentally prepares me to tackle any challenge ahead, it's routinely doing something active. Makeup off, hair pulled back, sneakers tied and ready to break a sweat! Whether I'm jamming to music that gets me pumped up, listening to a podcast that resonates and gives me a boost of positive energy, or simply brainstorming goals and feeling extra motivated work towards them (anyone else love that "me time" thinking when exercising?)…there's just something about getting physical that brings out our best self. Feeling good starts from the inside out, and I'm loving Reebok's new Be More Human movement to support that sentiment. Once laced up, where will these shoes take me? Both mentally and physically – the possibilities are endless when we stay inspired!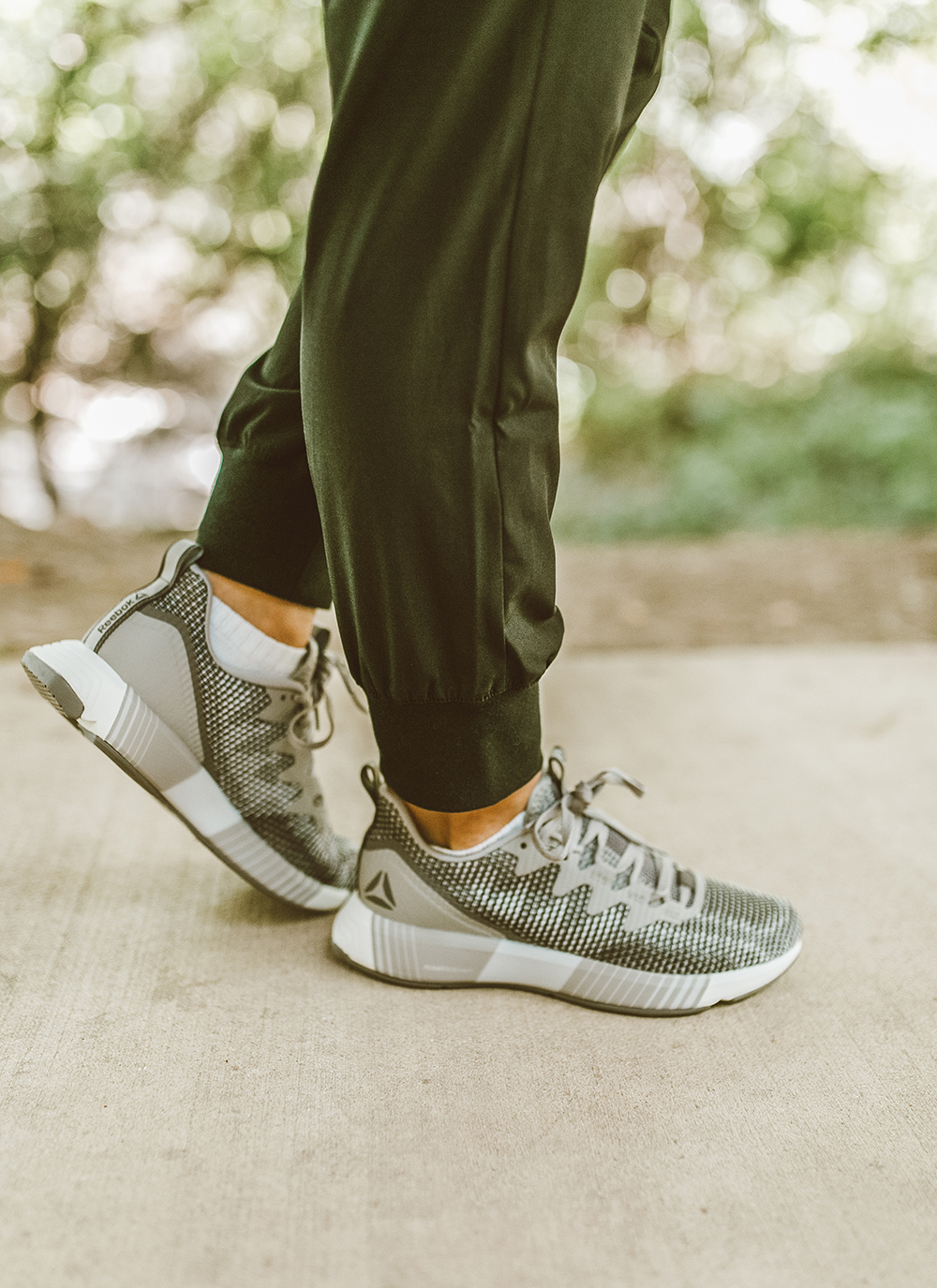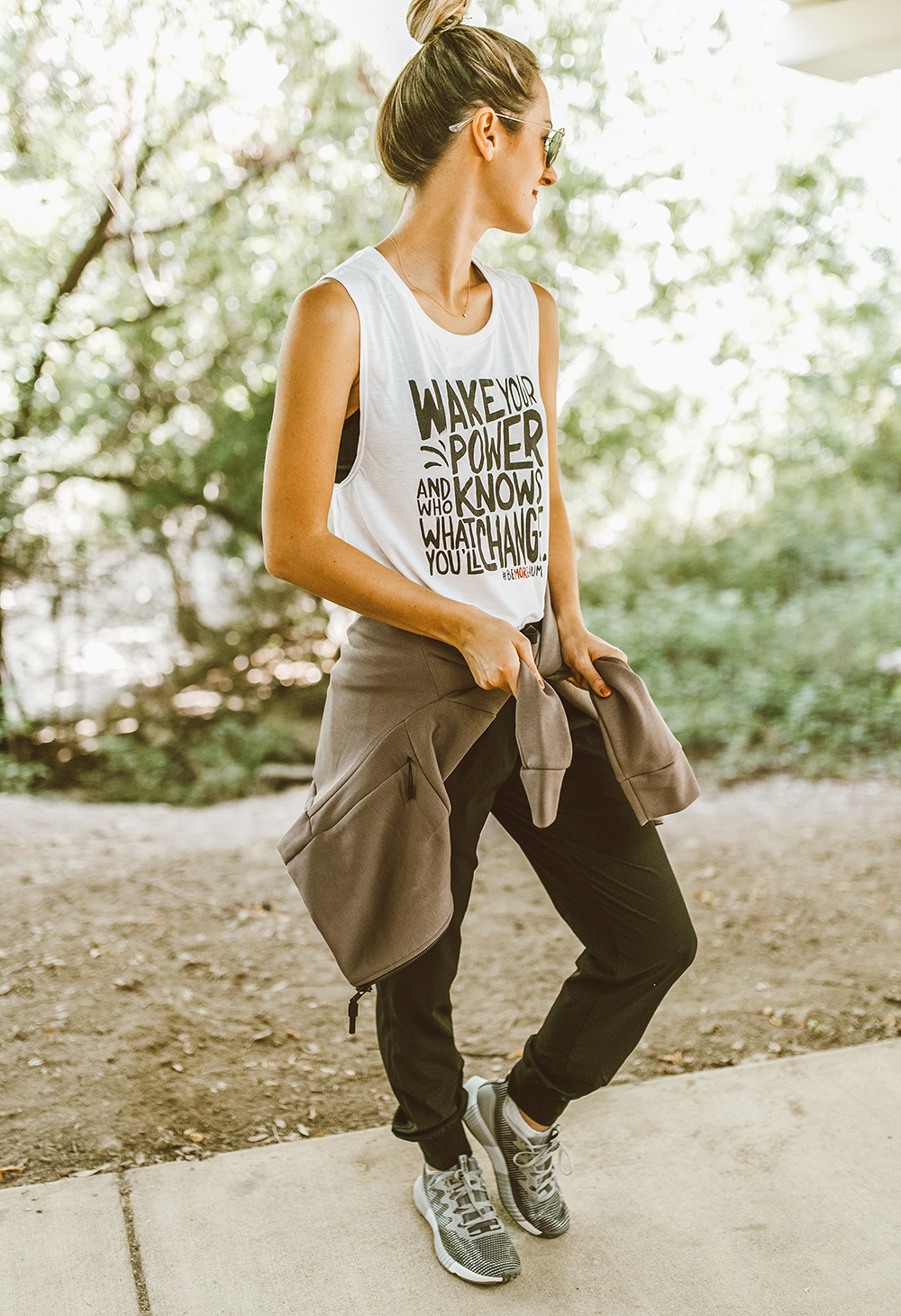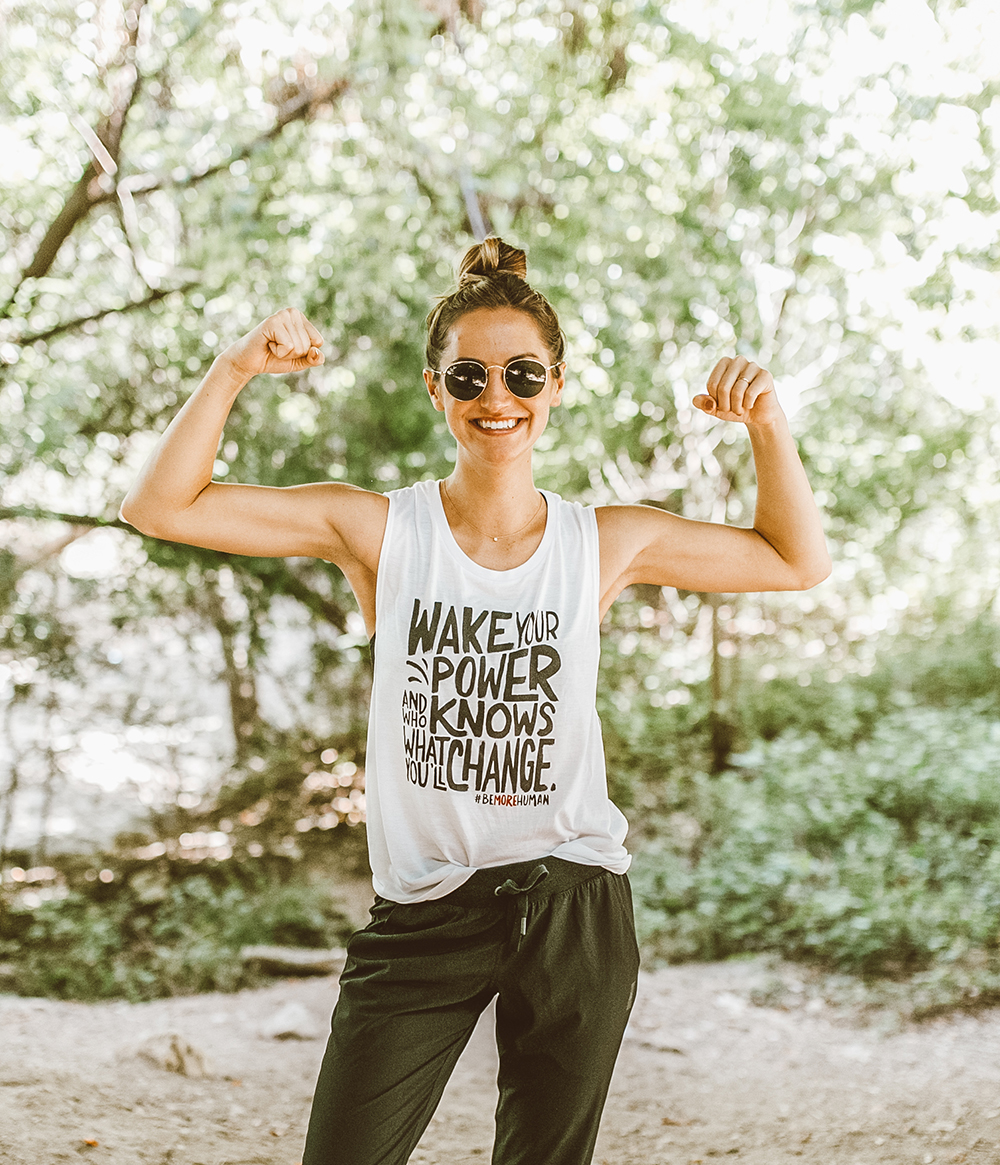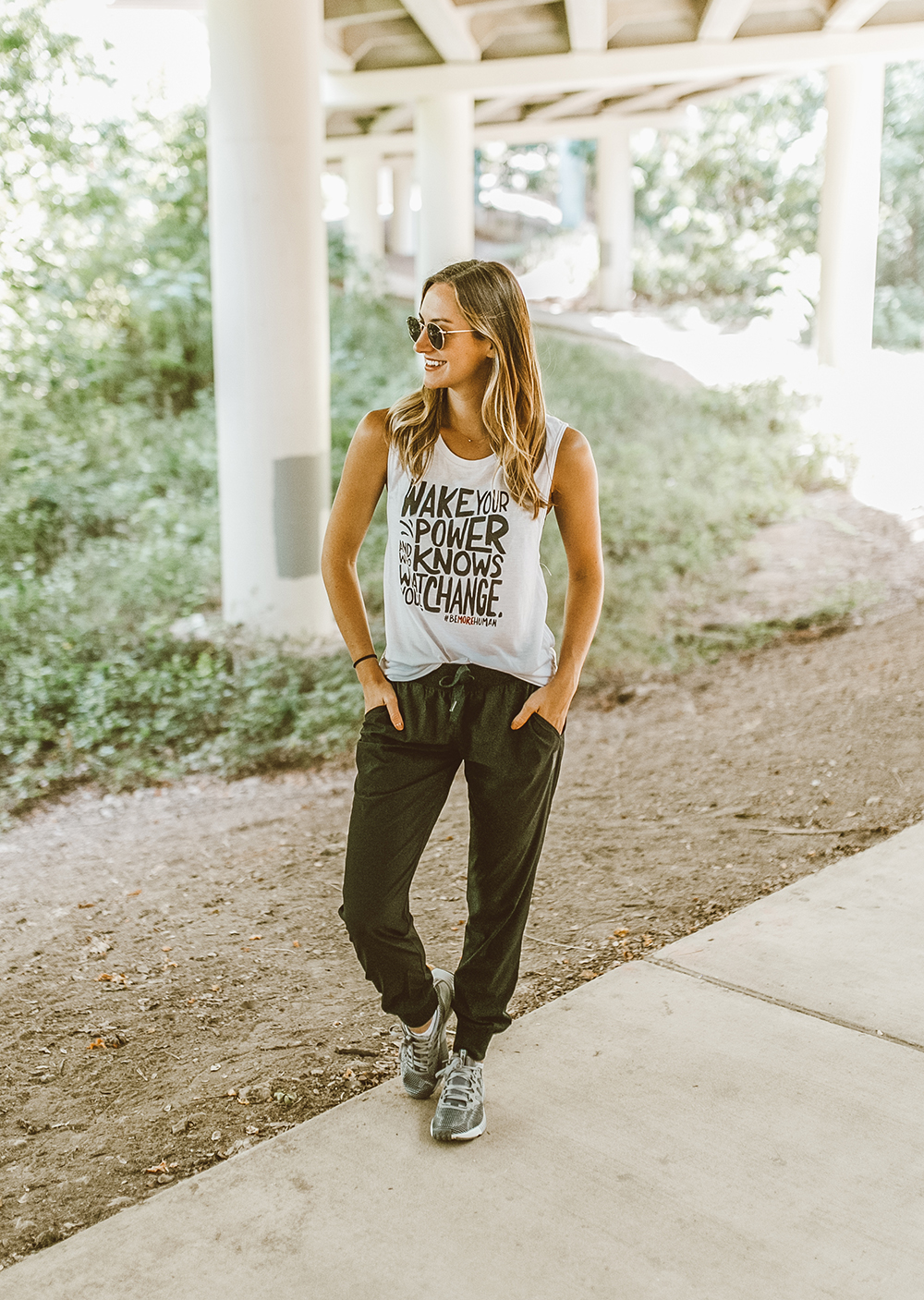 My tank top says "wake your power and who knows what you'll change." – how good is that? Oftentimes it's tough to find the motivation or drive to push through the limits we put on ourselves, but once we realize our true potential, everything can change. Whether in fitness, career, relationships…you name it, the power is in our hands and while circumstances can certainly add roadblocks, more often than not it's a game of mind over matter. This is exactly why I am honored to partner with Reebok and be a part of the Be More Human movement! Perfection isn't something to strive for – being our best self is…and my best self has off days and on days, moments where I simply need a break and moments where I feel like I can push through boundaries. We don't need to compare ourselves to anyone else (that one is a biggie!), but rather focus on the power within to better ourselves, for ourselves.
Reebok's Be More Human movement is dedicated to celebrating women who transform themselves and the world around them. It takes courage, dedication and perseverance to overcome our weaknesses and turn them into strengths. For every Be More Human shirt purchased (like the one I have on!), Reebok will donate 100% of proceeds to the Women's Strength Coalition and Movement Foundation. LOVE this so much!! Let's join the women transforming themselves and their communities through fitness!
Beauty shines from within, and when we're comfortable in our clothing, we're happier in general (…at least I certainly am!). That said, rocking activewear that flatters and empowers is a total YES in my book. A cute pair of joggers (trust me, these are fantastic!! So great for running, walking, warming up and traveling, too!), a fun graphic tank that instantly motivates and an awesome pair of sneakers to make your fitness goals a reality.
Two of my fitness goals for the summer are to be able to run a solid three miles without stopping (…those side aches will getcha!) and to swim a mile. Yesterday I swam 3/4 of a mile and now I am mentally ready to tackle the rest. It definitely takes focus and determination to complete either of those goals, but reading the Be More Human stories of women kicking butt all over the world has me SO inspired! What's on your list of fitness goals this summer?
Hope you're having a great start to the week, XO.
TRAINING SNEAKERS / JOGGERS / TANK TOP / SPORTS BRA / TRAINING JACKET

A big thank you to Reebok for sponsoring this post! All opinions are my own.