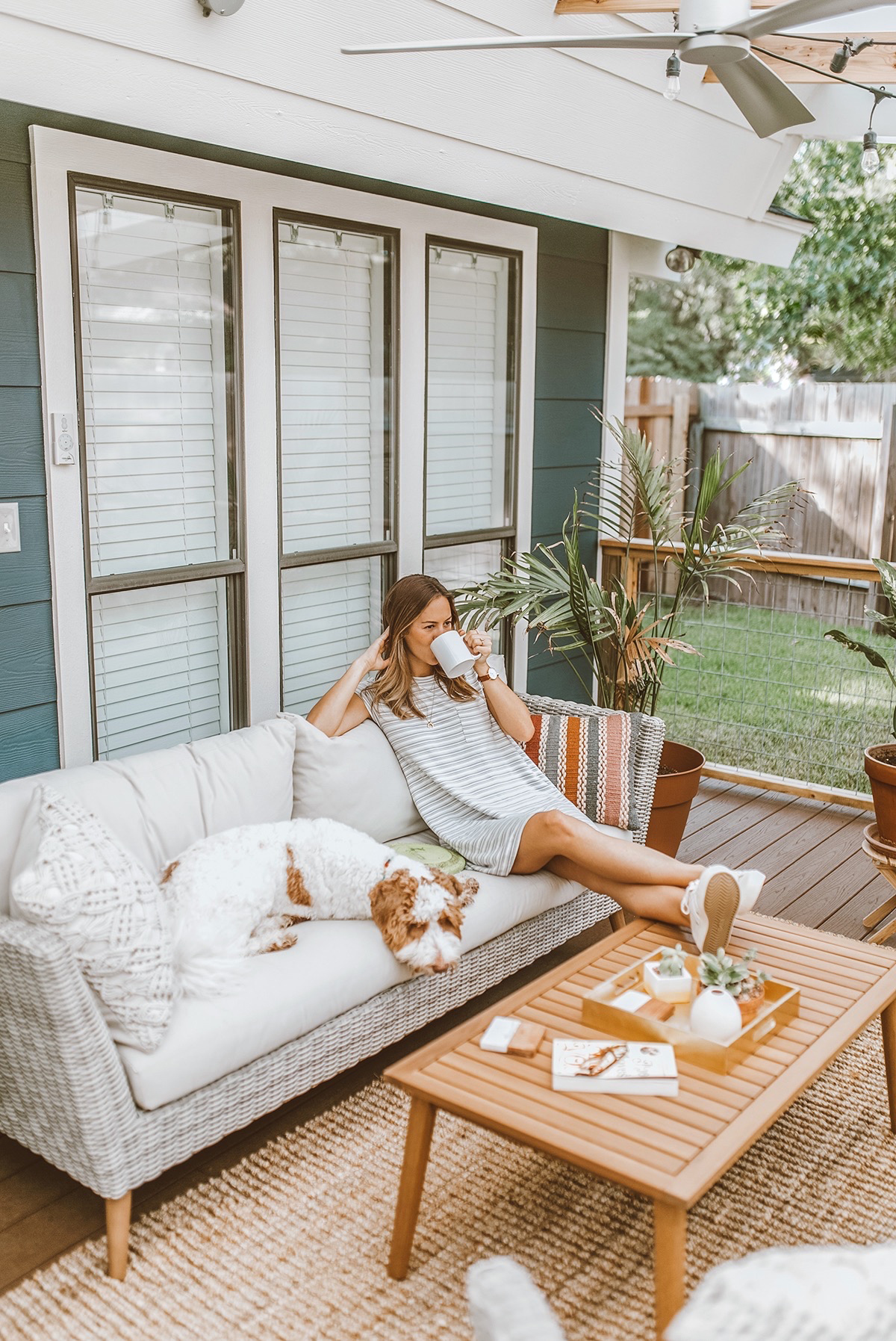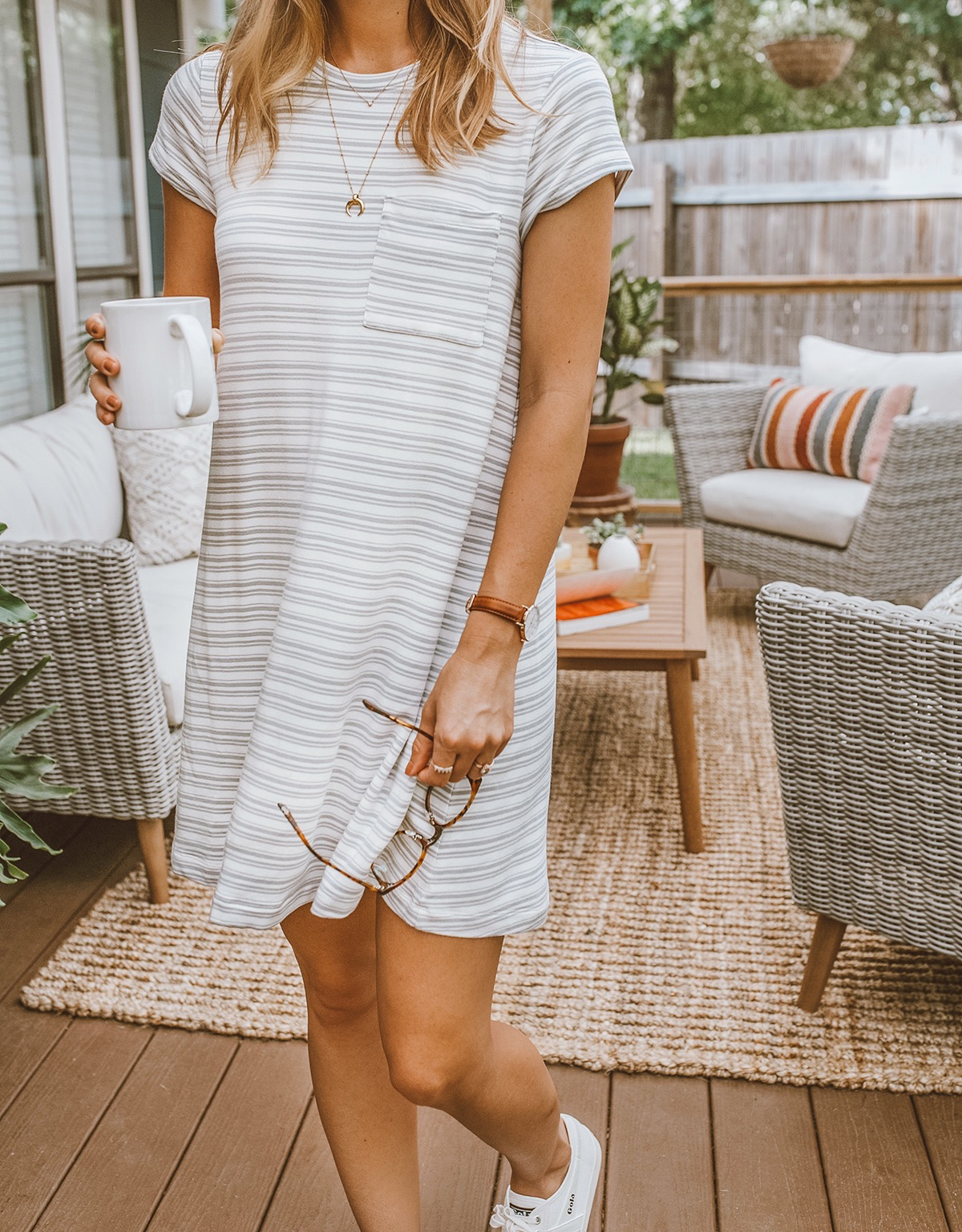 Fresh coffee in hand, Watson to my right, a good book on the agenda and the comfiest dress you can imagine – this, my friends, is my happy place. Insert Blake onto the sofa next to me (…he's behind the camera) and I've got myself an absolutely perfect morning (…or interchange coffee for wine and there's one heck of an evening!). As I get older and we settle into our home, I find that I LOVE to live in this space we've created. I used to be the kind of person who got restless and would never consider myself a homebody…but as time has gone on, this is where I am happiest. It's funny how much things can change within even just a year. A house, a dog, a new patio – we're growing our roots here and it feels so good. Lots of love in this place!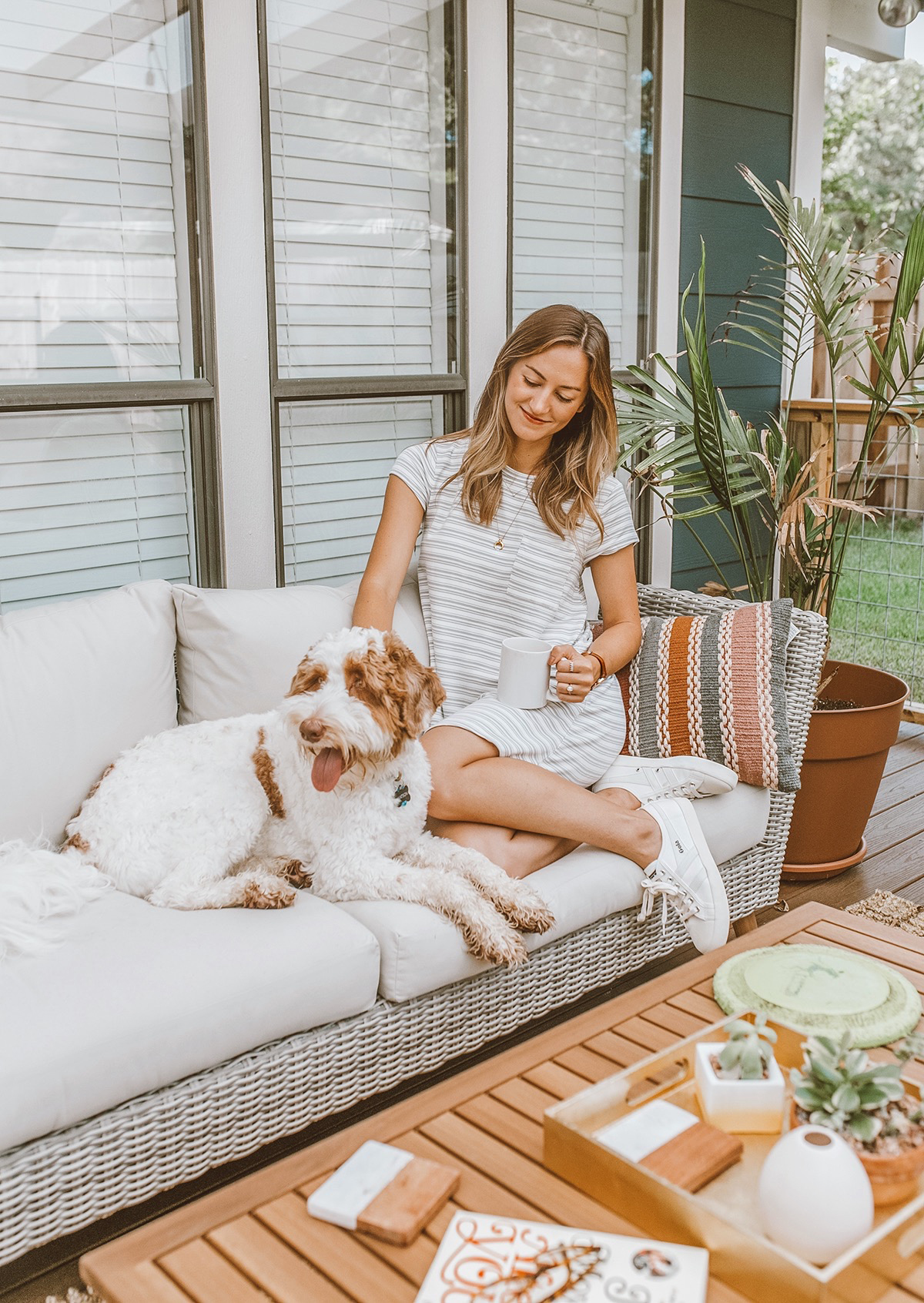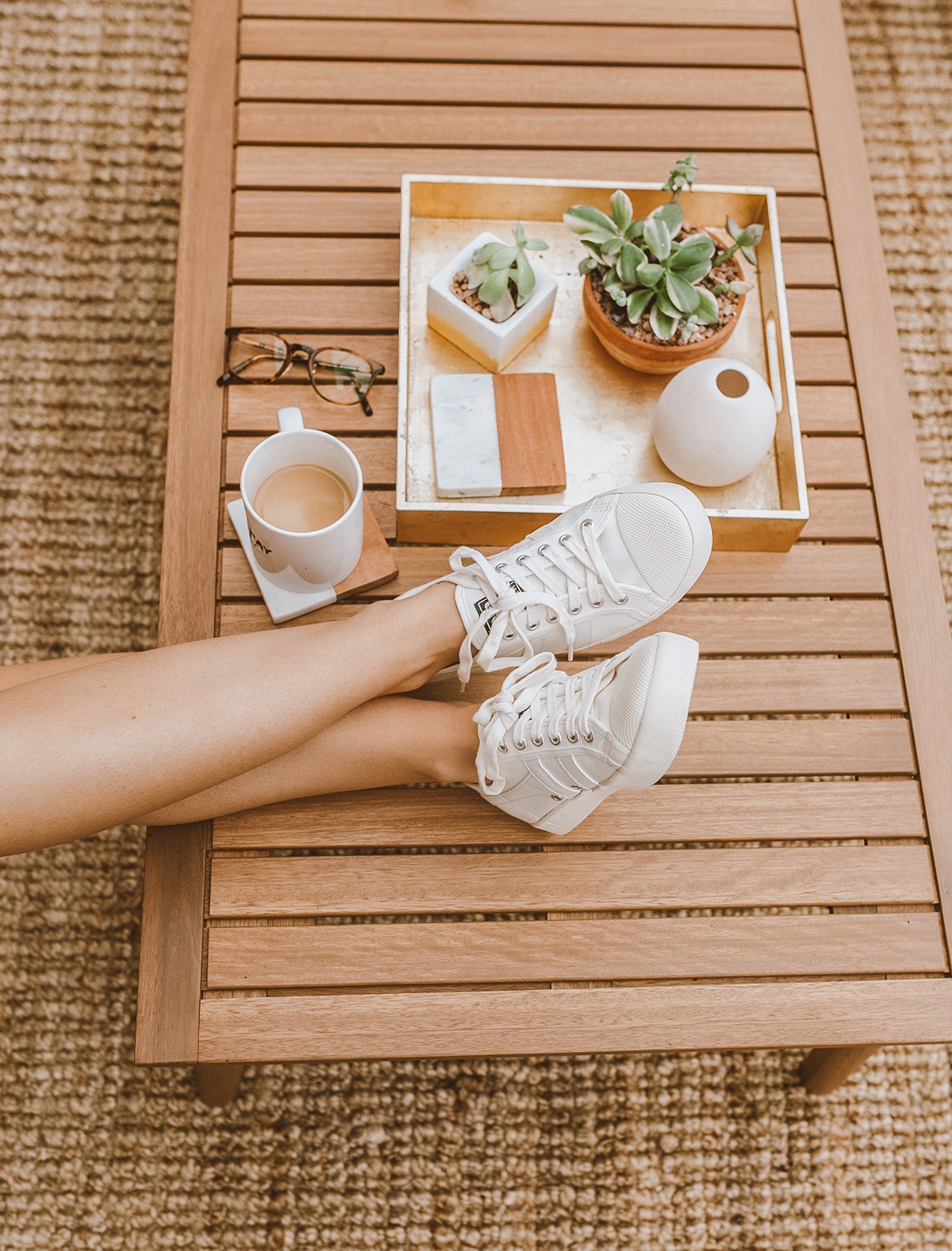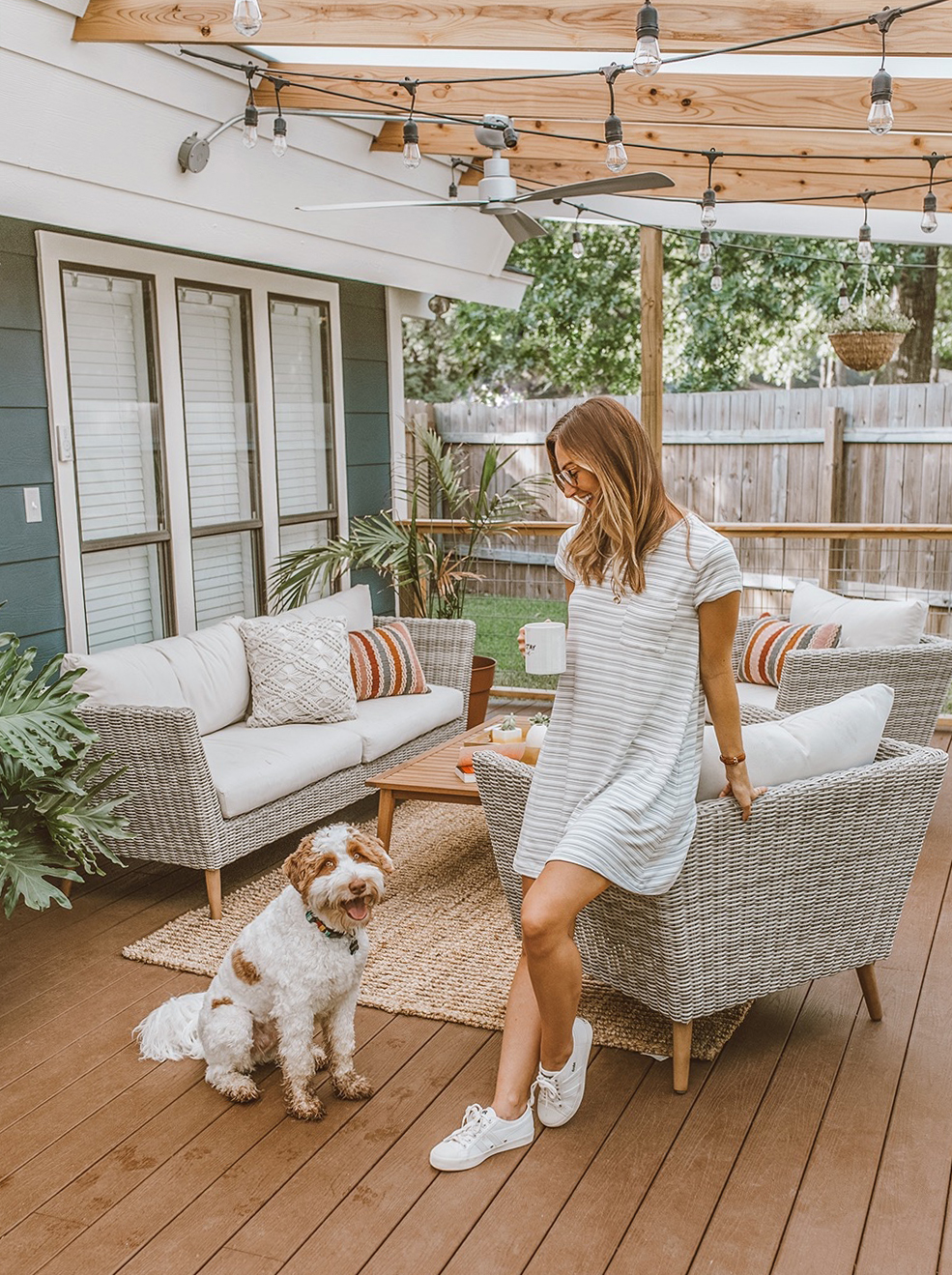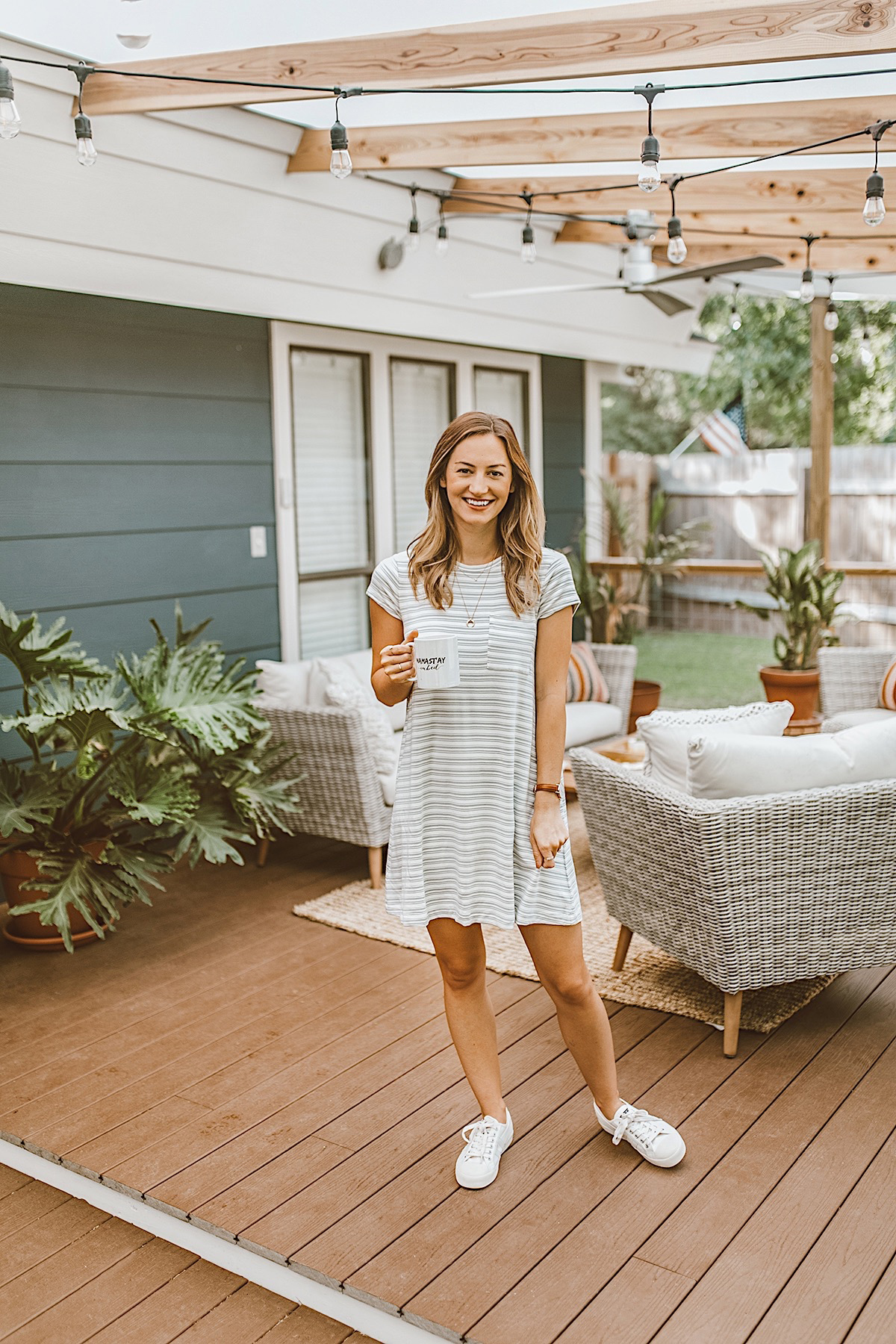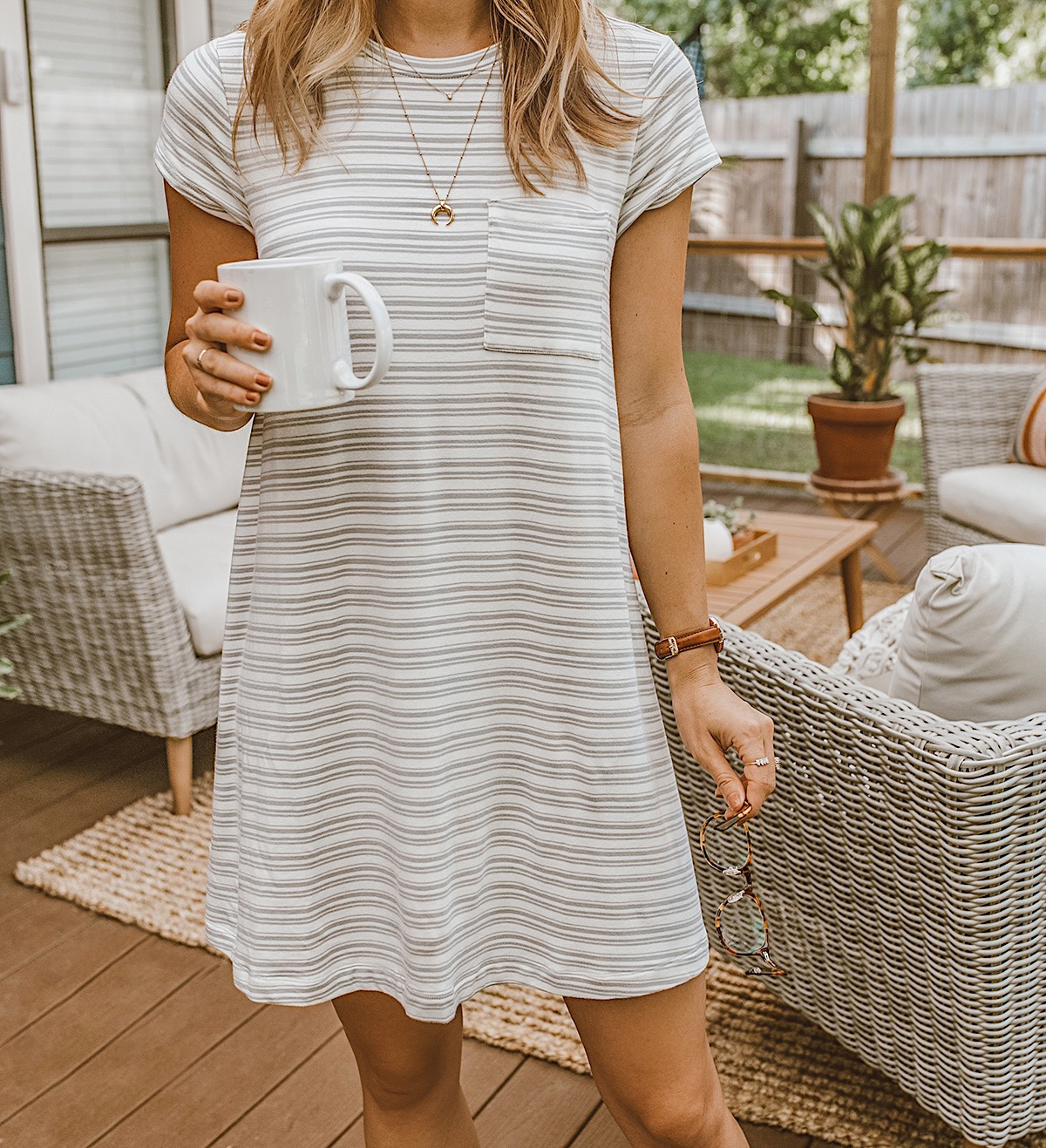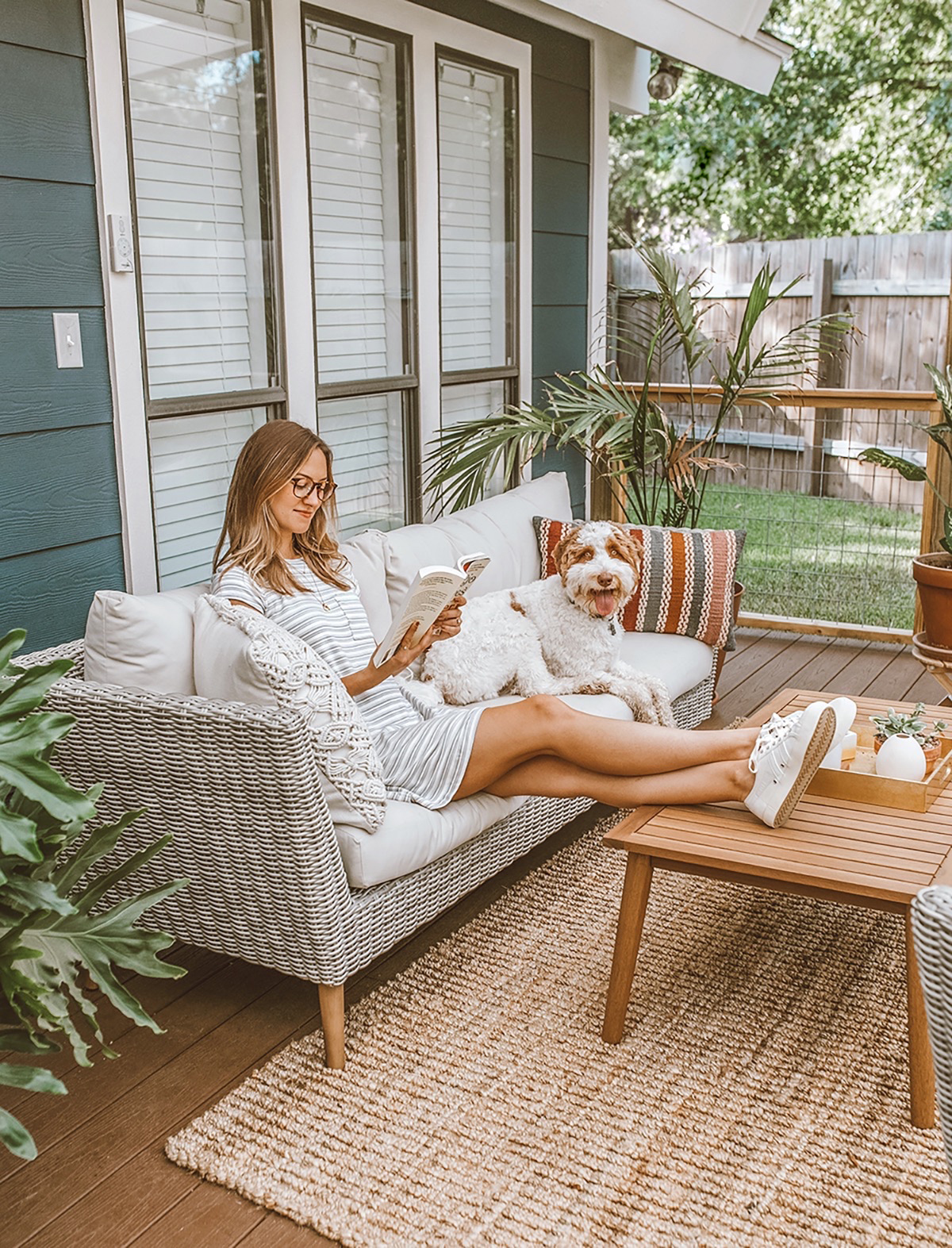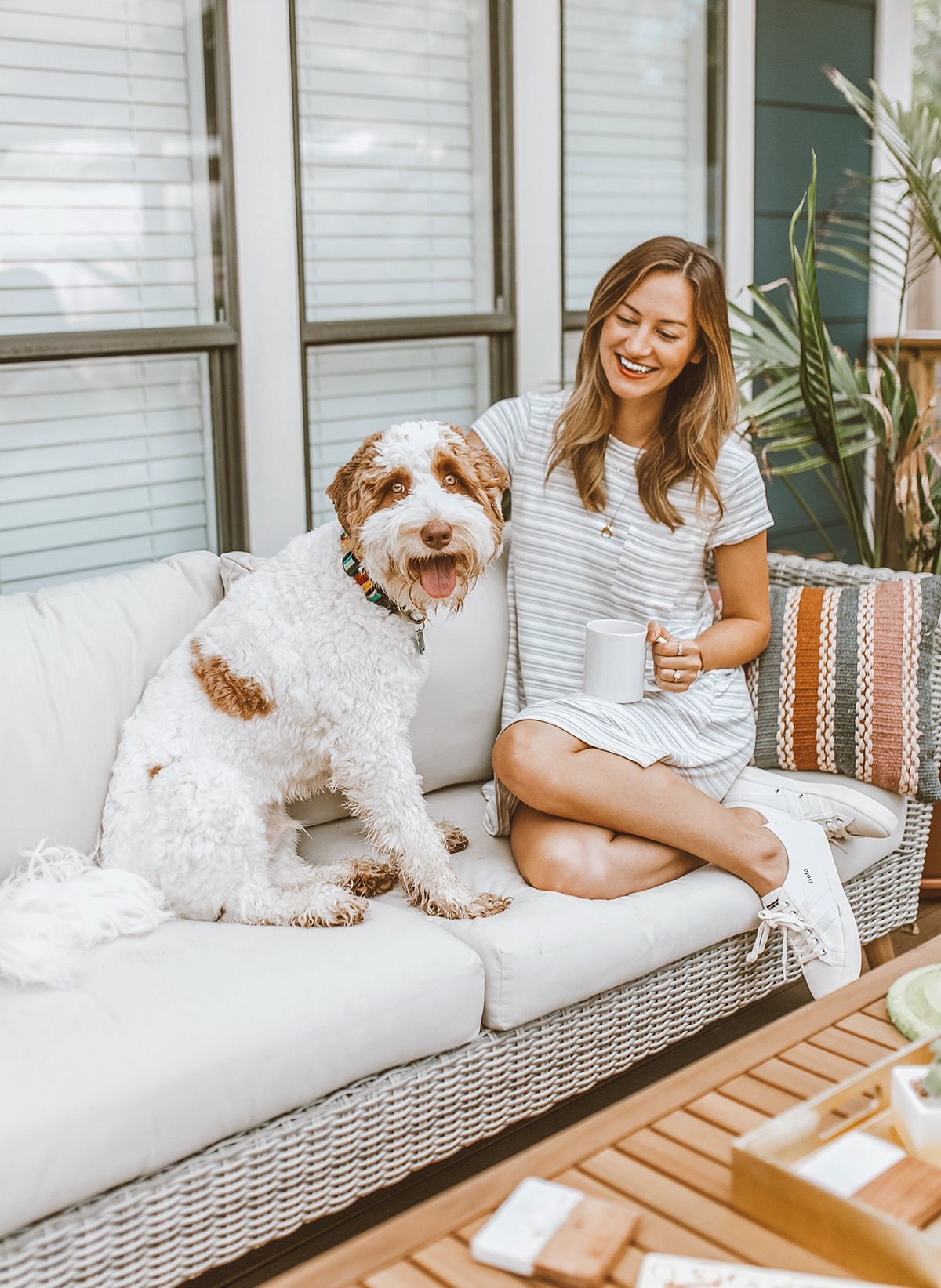 Y'all know I am always one to gravitate towards comfortable, casual clothing, and Lou & Grey is hands down THE BEST for this. If you could feel just how crazy soft my dress is in this post, I promise your jaw would drop…it's seriously magical! Lou & Grey has been my go-to brand for travel outfits (their sweatpants are incredible…I literally won't wear anything else on an international flight!), and I love their collection of SignatureSoft pieces. It's loungewear but not – you can actually wear everything all over town and feel both beautiful and comfortable at the same time!
For size reference, I wear a small in the dress and XS in their sweatpants (these are my favorite!). Honestly can't recommend this brand enough…! My shoes are also from Lou & Grey and they're ADORABLE and super lightweight. I needed some new white sneakers for weekend wear and traveling, and these are just perfect.
What's your happy place – where do you feel your best and most comfortable? Share with me below! Hope y'all are having a great week, XO.
A big thank you to Lou & Grey for sponsoring this post! All opinions are my own.