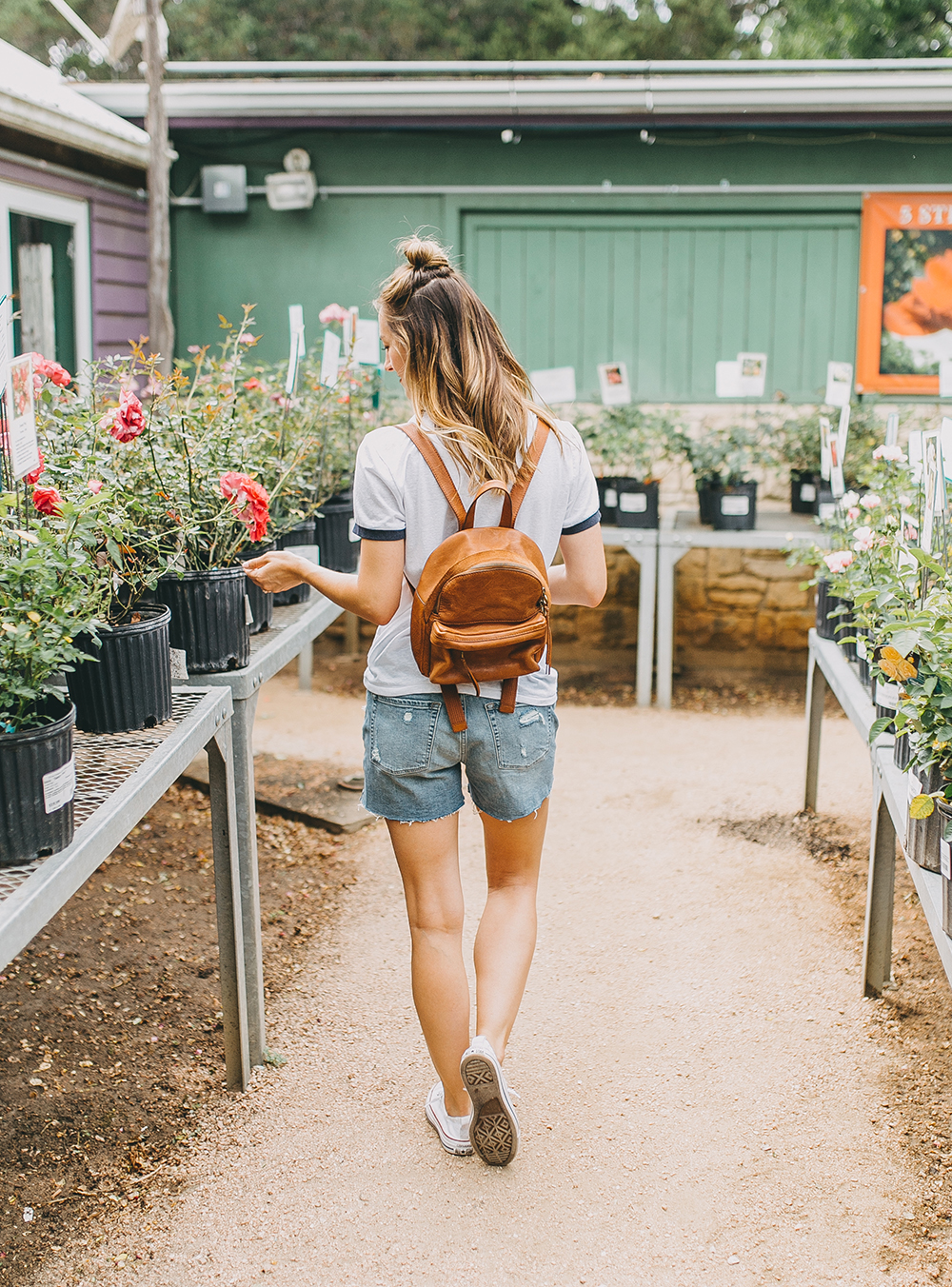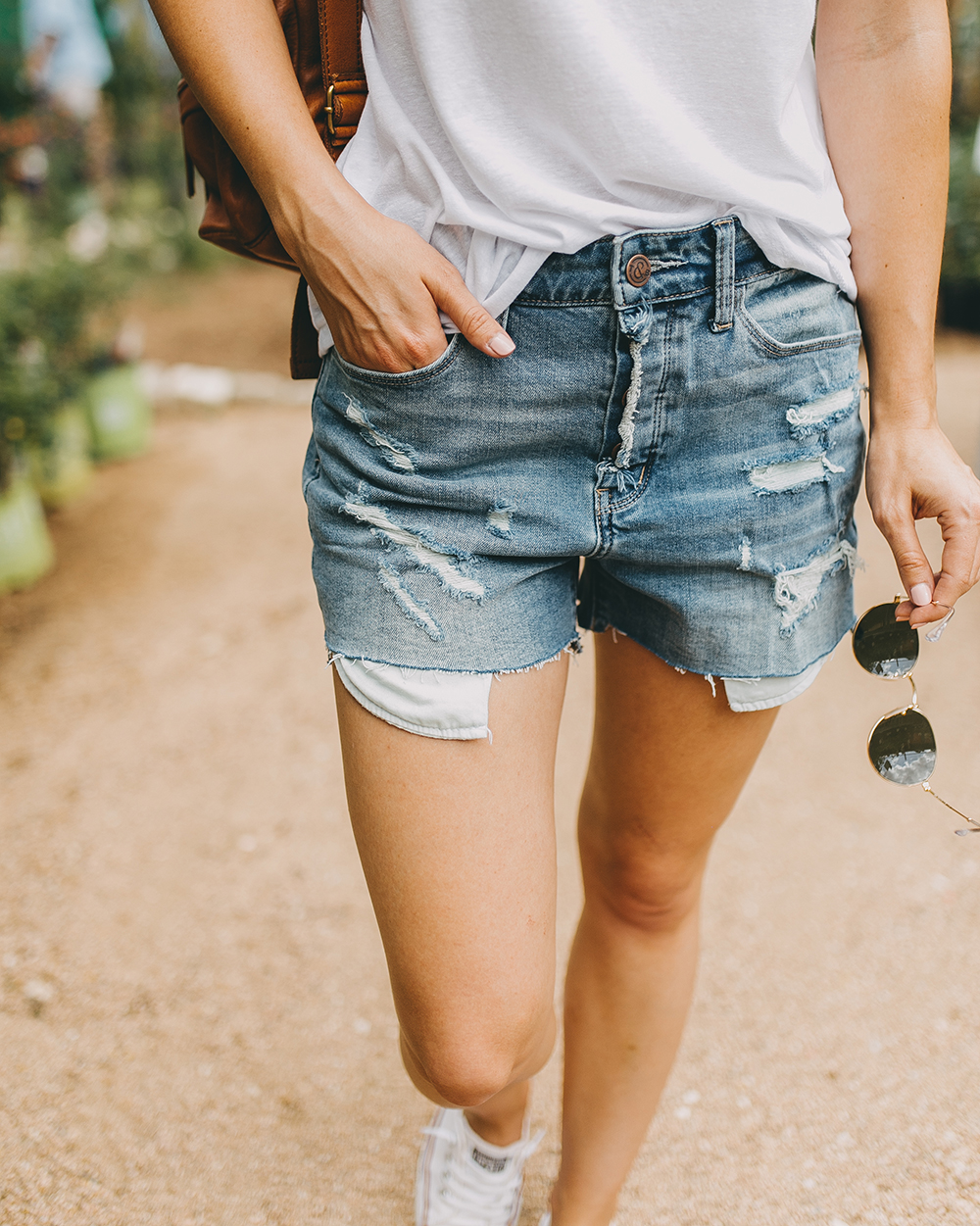 If there's one item I can say is 100% a must in my summer wardrobe, it's hands down a pair of boyfriend shorts. While I love a good pair of high rise, tighter denim shorts, there really is no comparison to the comfort of the effortlessly relaxed boyfriend style. Aaand as if the shorts alone weren't wonderful enough, add in the softest tee (ever!), a pair of sneakers and an adorable little leather backpack. Hello, cute and oh-so-comfortable summer outfit option! Blake and I spent the entirety of our Saturday running errands around town and we stopped into the cutest local gardening store for some patio plants. Between the Texas heat and heavy plant lifting, let's just say a breezy tee and denim combo was a very good idea!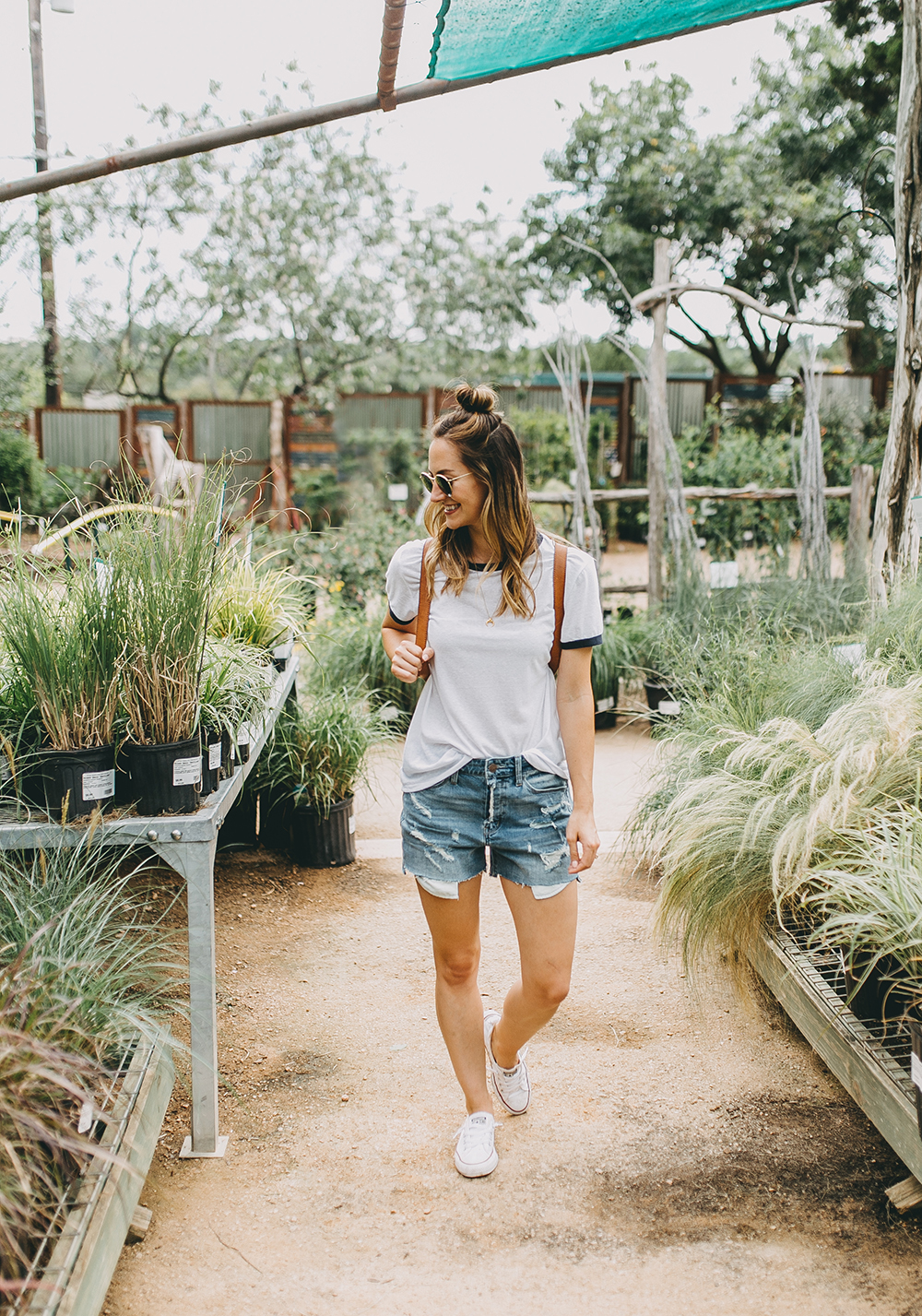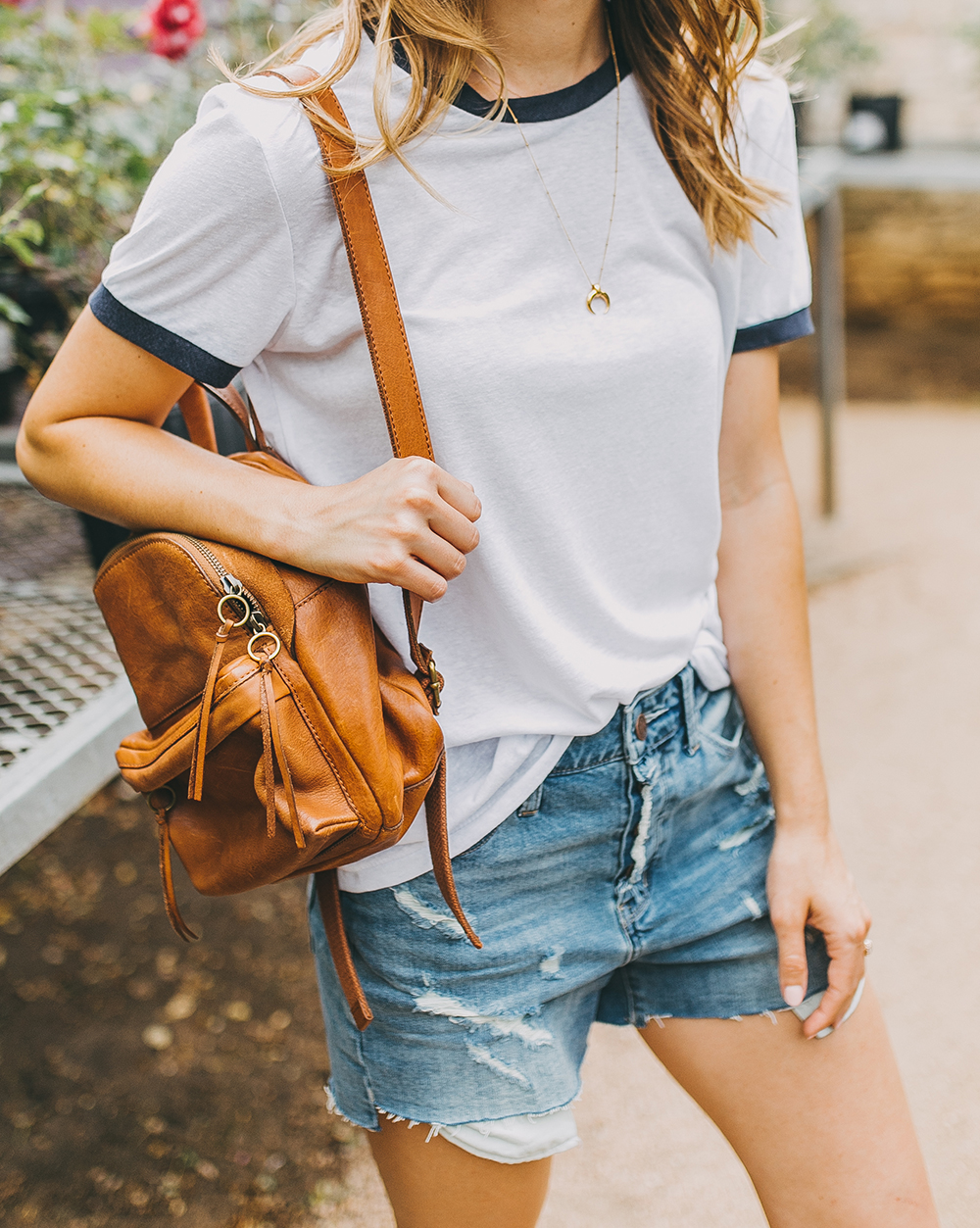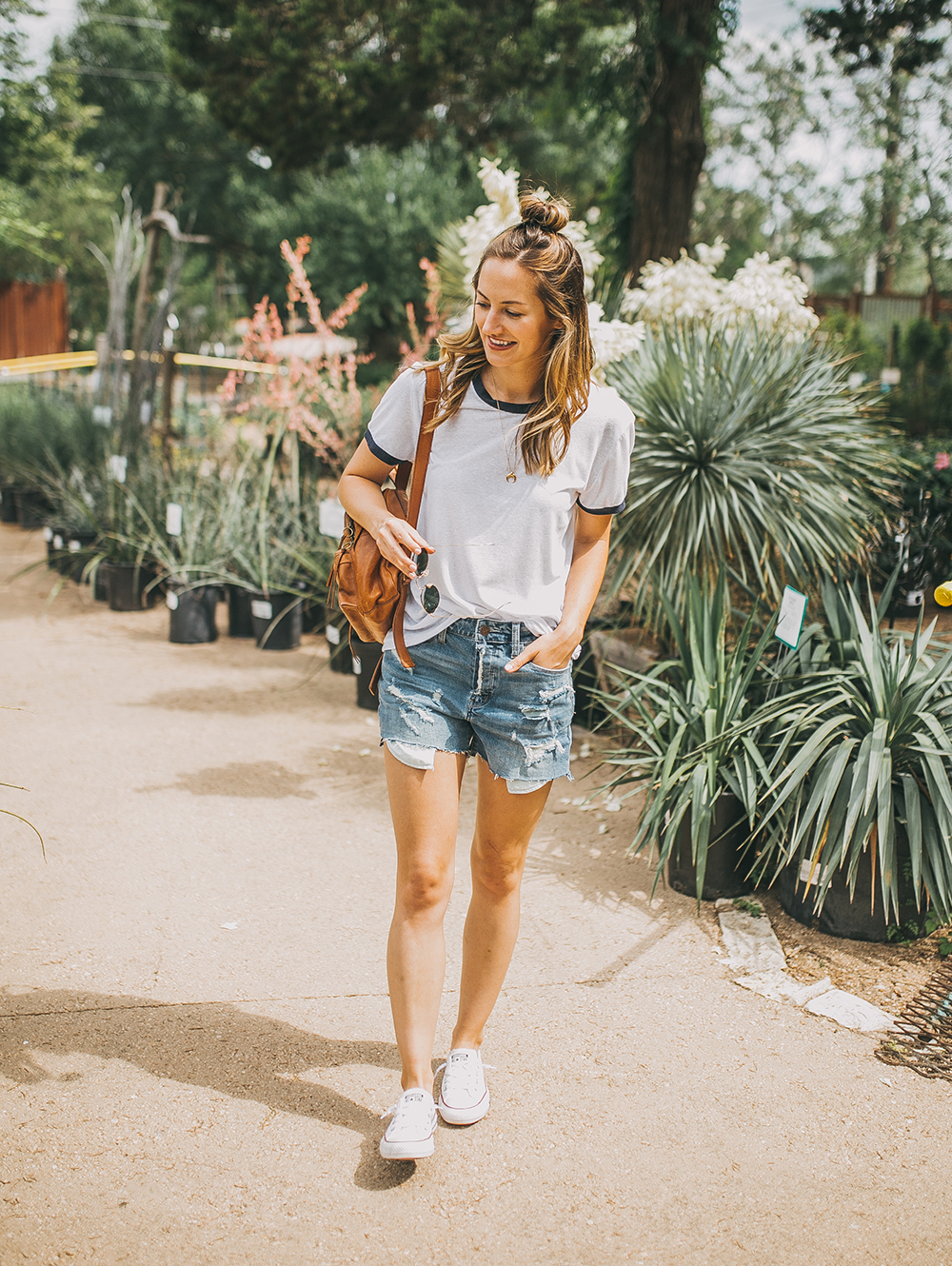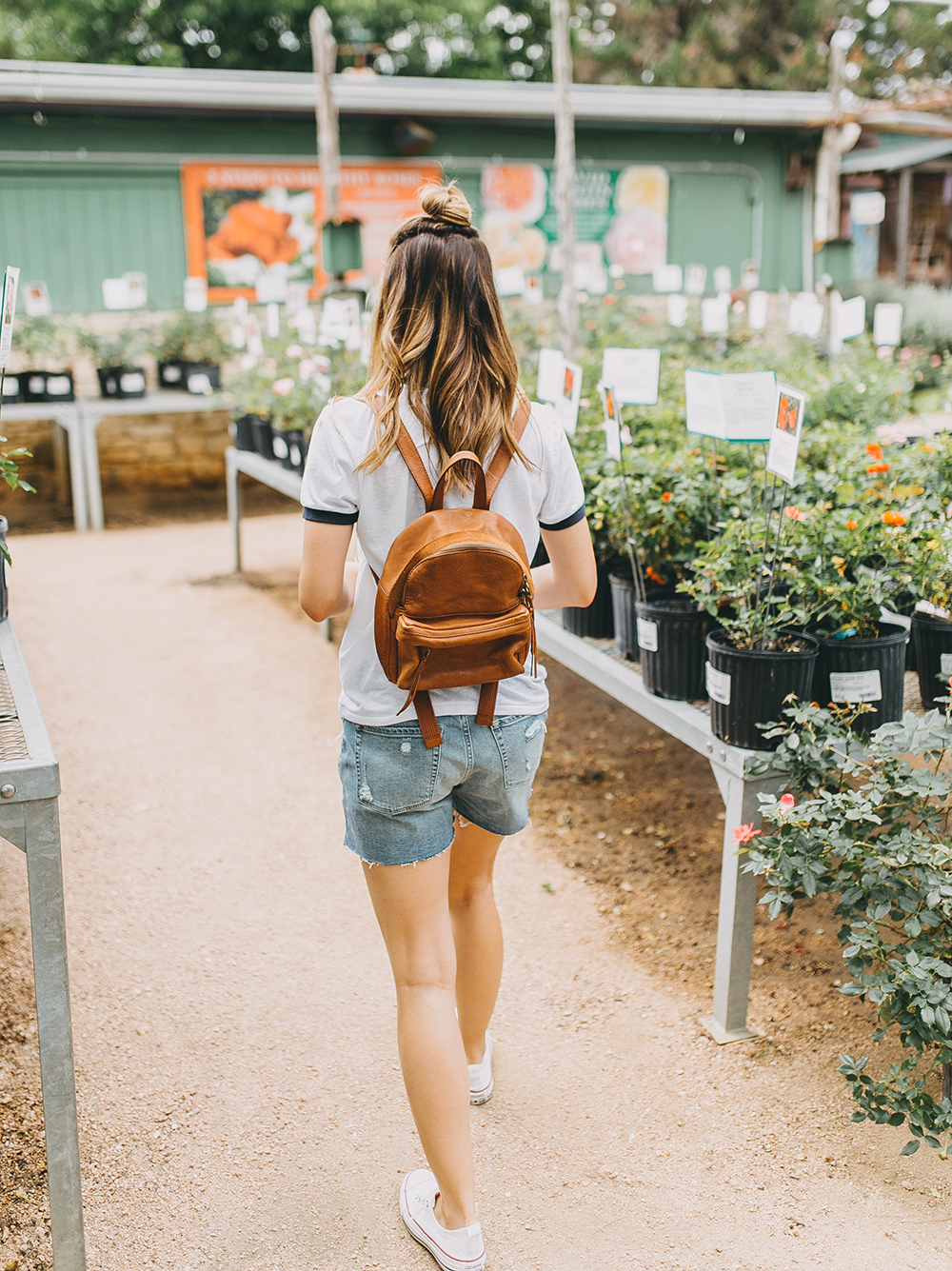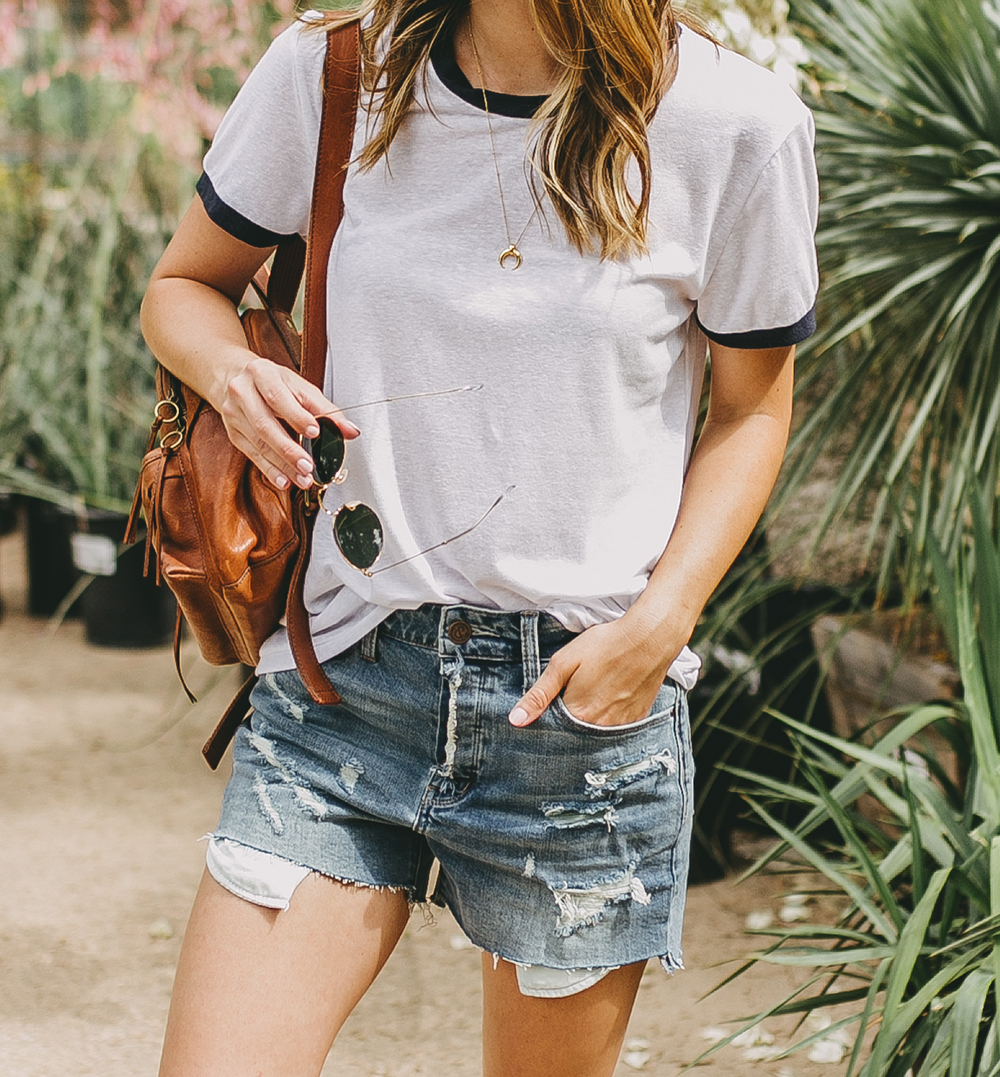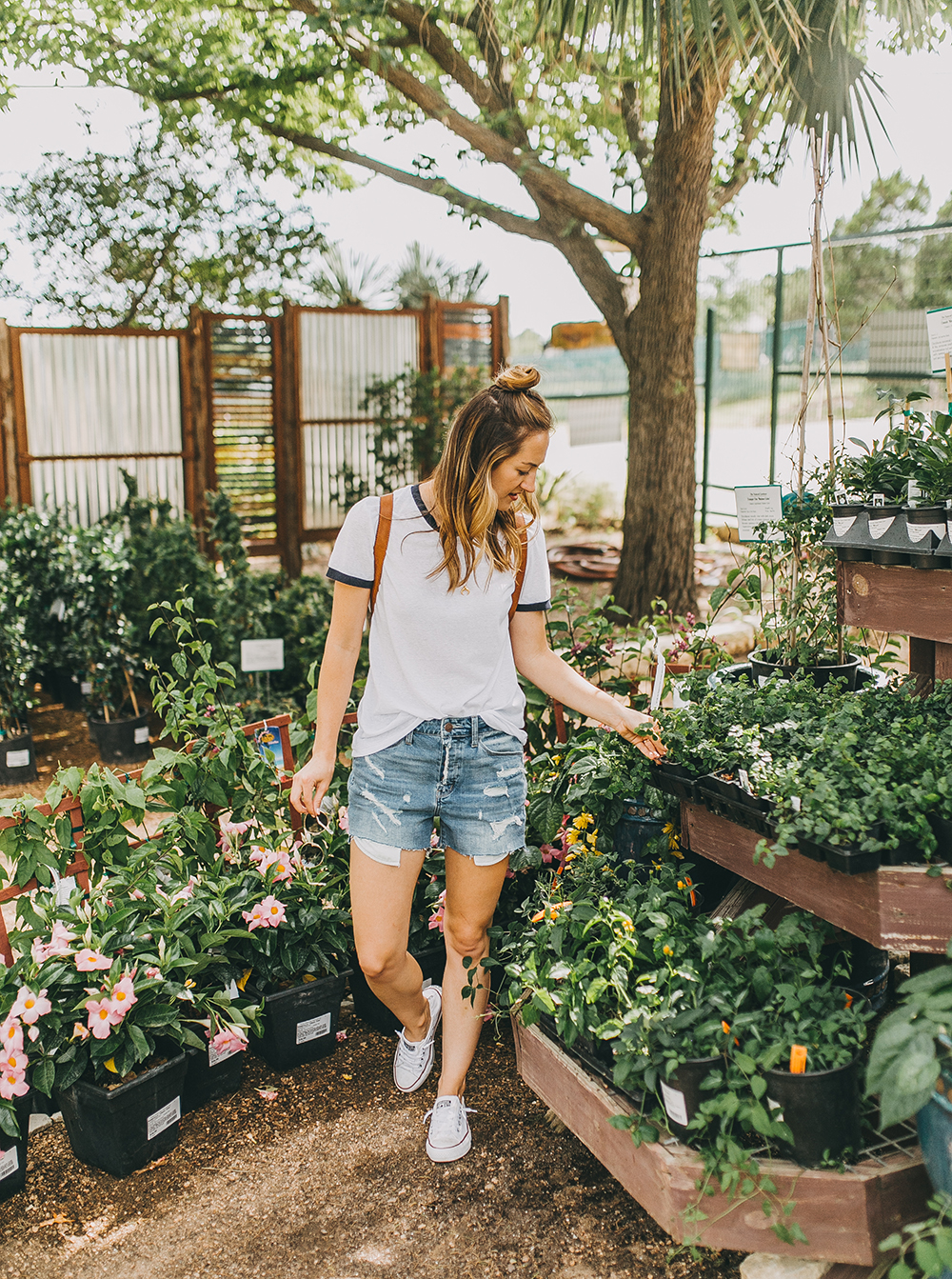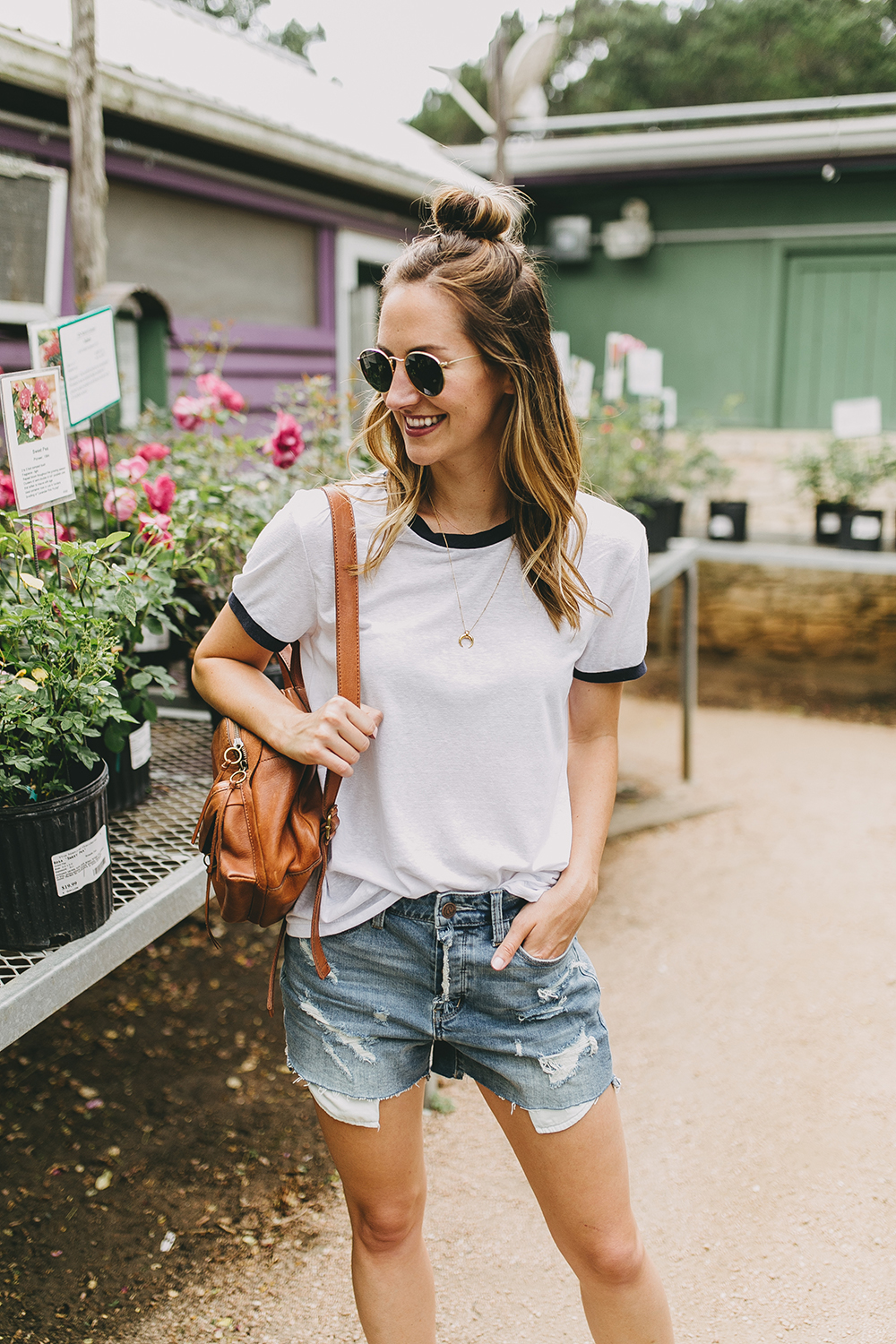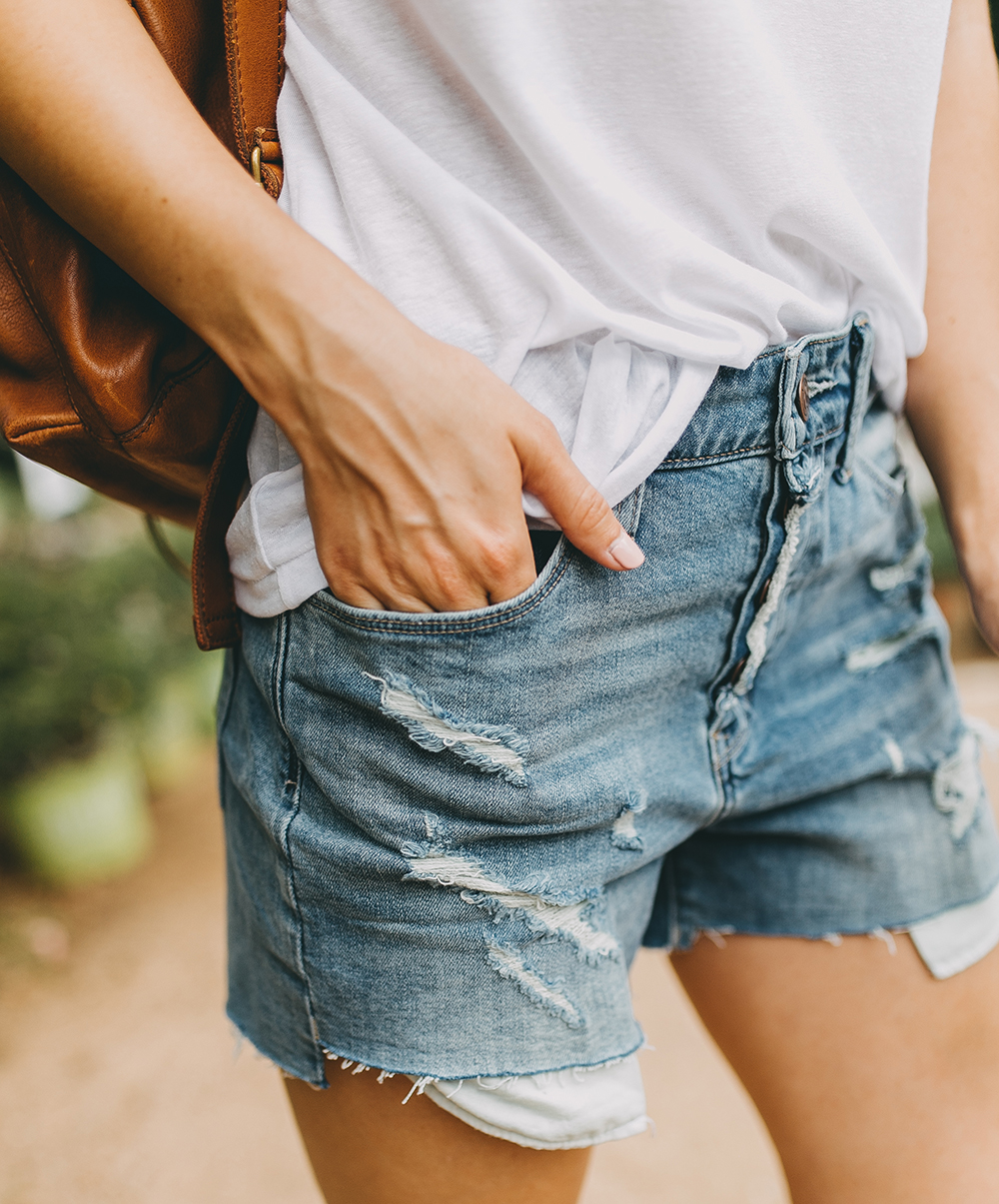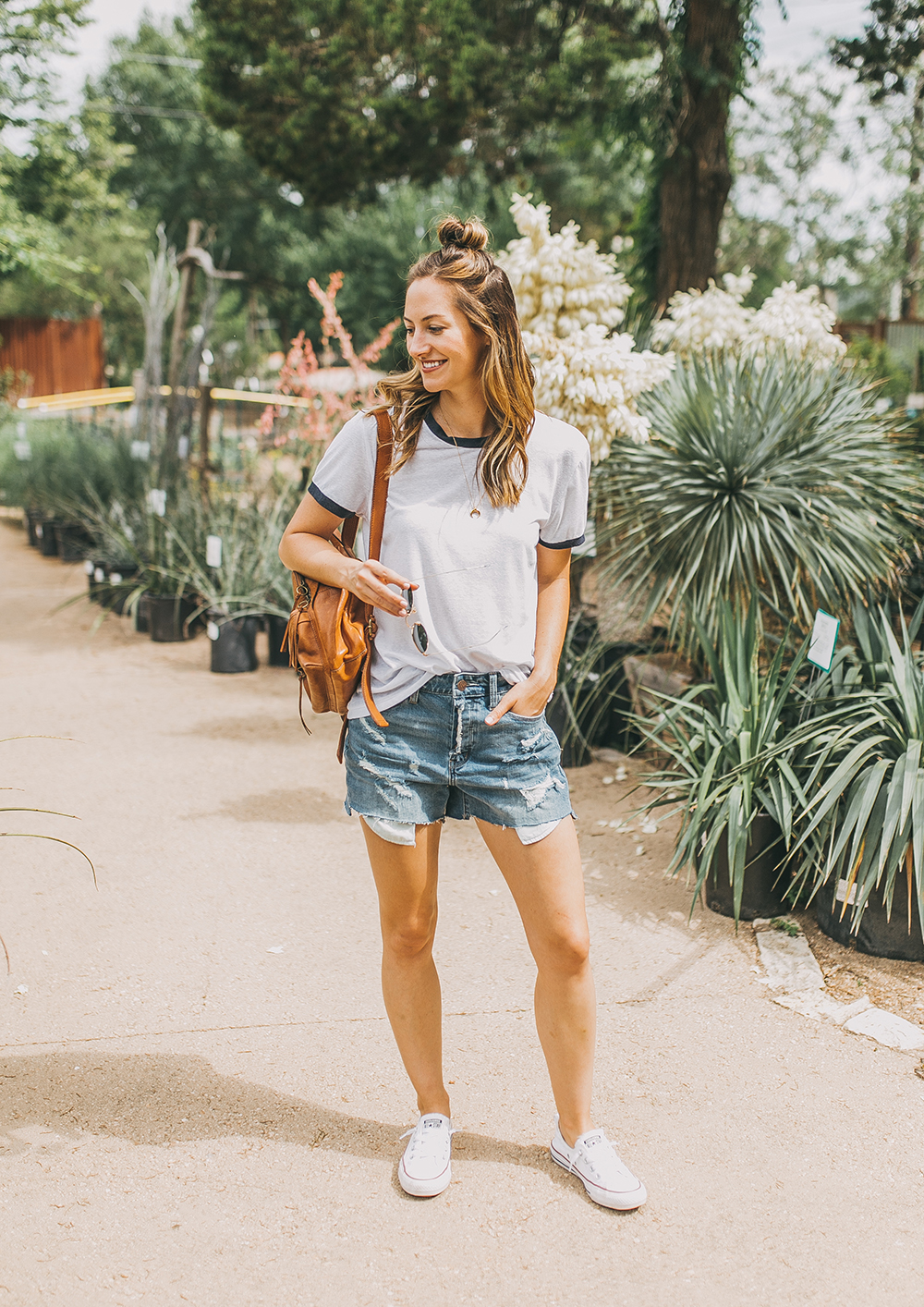 If y'all are Nordstrom fans like me, then you've likely seen or own something from their Treasure & Bond line. If you're not familiar, just think of all the softest, coziest, casual wardrobe staples that you can mix and match and you've got Treasure & Bond. I've been wearing this line for years and I feel like lately their new arrivals have SUCH a cool factor that I am loooooving! So many different styles of super soft, thin tees that give off that effortlessly cool vibe and lots of denim cutoff shorts or skirts in a ton of different styles + fits. It's definitely a wear-everyday-to-anywhere brand and I am obsessed! It's nice to feel good in clothing without having to get dolled up or "try" so hard, and Treasure & Bond totally nails being trendy and versatile at the same time.
For reference, my shorts fit true to size and I am wearing size 25. Often I'll go a size down if it's a boyfriend fit, but these felt better in my usual! My top is a size small and I wish you could feel just how soft this thing is (the photos don't do it justice!)…it's soooo comfy and I love the ringer details around the neck and arms.
What's your go-to casual weekend outfit in the summer? If you're on the hunt for some super cute basics to boost your wardrobe, definitely take a peek at the Treasure & Bond line from Nordstrom! Hope y'all had a great weekend, XO!
shorts – TREASURE & BOND / tee – TREASURE & BOND / sneakers – CONVERSE / backpack – MADEWELL / sunglasses – RAY BAN

SHOP MORE COMFY JEANS + TEES 

A big thank you to Nordstrom for sponsoring this post! All opinions are my own.