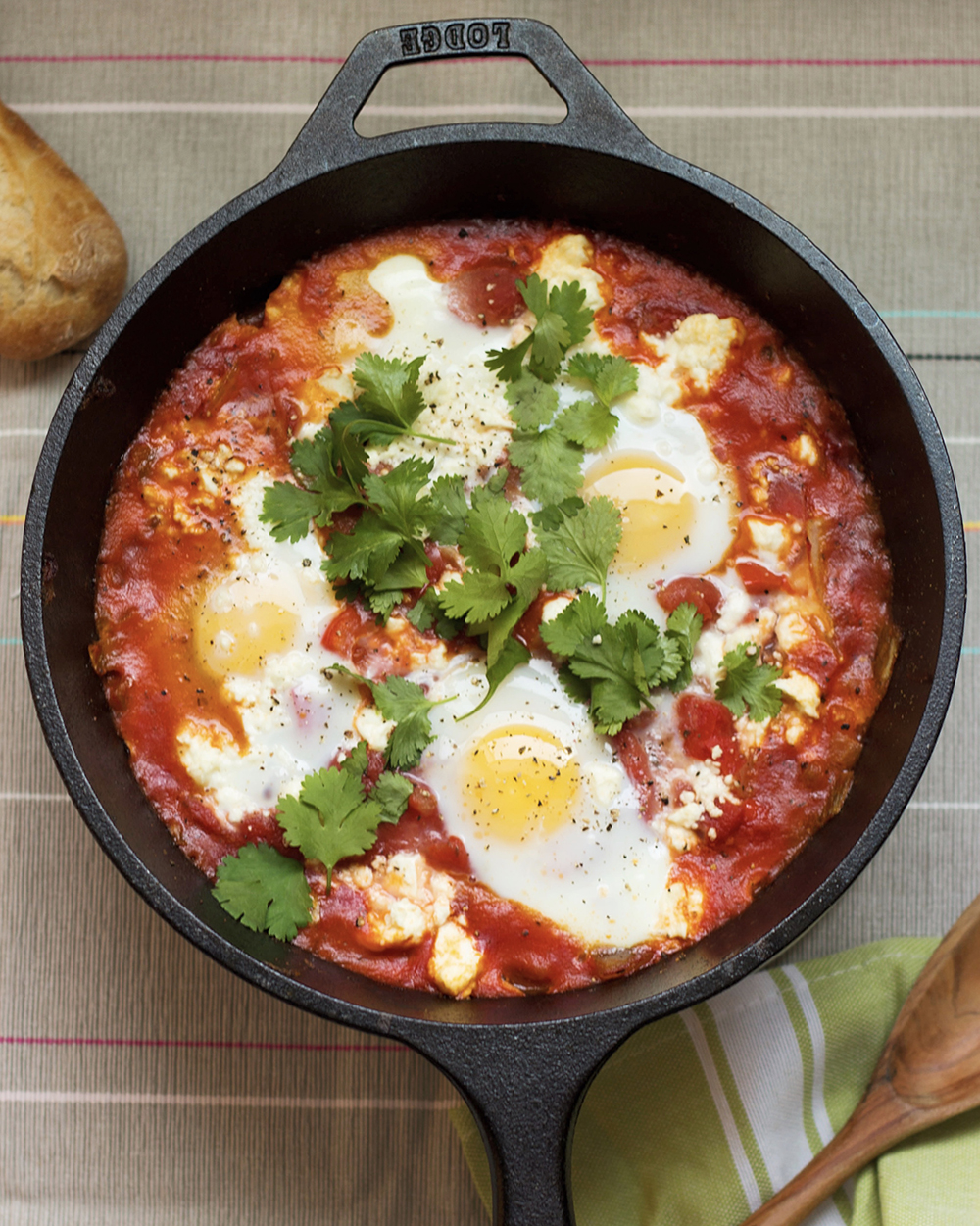 By Jessica Lee

I just got back from a trip to Marfa, Texas, and I'm still walking on a cloud. I haven't been on a real vacation in a few years, so it felt so good to unplug and relax. I spent the days swimming, looking at art and laying in a hammock and reading. Perfection.
When I got back from the trip, I wanted a homemade meal, but I didn't want to work too hard for it. This Shakshuka is just that. It's incredibly easy to make, yet it's full of deliciously complex flavors. It can be served for dinner but also makes for a great brunch meal. My one suggestion: serve it with toasted, crusty bread. You're going to want to dip it in the tasty tomato broth…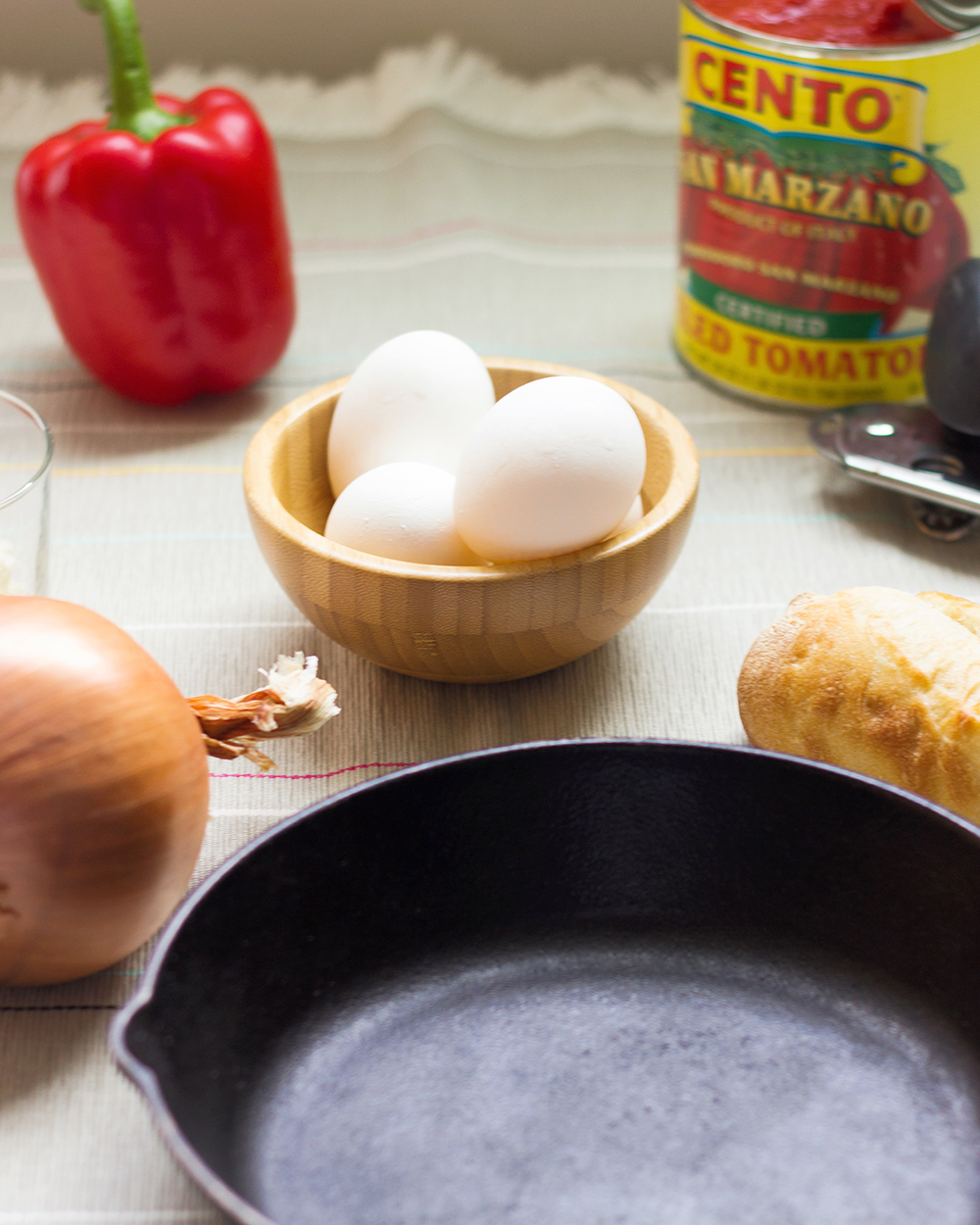 Shakshuka
Serves 4
1 tablespoon olive oil
1 onion, diced
1 bell pepper, diced
1 tablespoon garlic powder
1 tablespoon dried basil
1 28-ounce can San Marazano Tomatoes
4 eggs
1 cup feta cheese
Salt
Pepper
Cilantro
Hot Sauce
Directions:
Preheat oven to 350 degrees Fahrenheit.

Heat olive oil in a oven-safe skillet over medium heat. Add onion and bell pepper. Cook until soft. Add garlic powder and dried basil.

Pour in San Marzano tomatoes. Break up the tomatoes with spatula. Simmer until tomatoes have thickened.

Crack eggs into skillet. Sprinkle feta on top.

Bake until eggs have cooked, approximately 15 minutes. Season with salt, pepper, cilantro and hot sauce, to taste.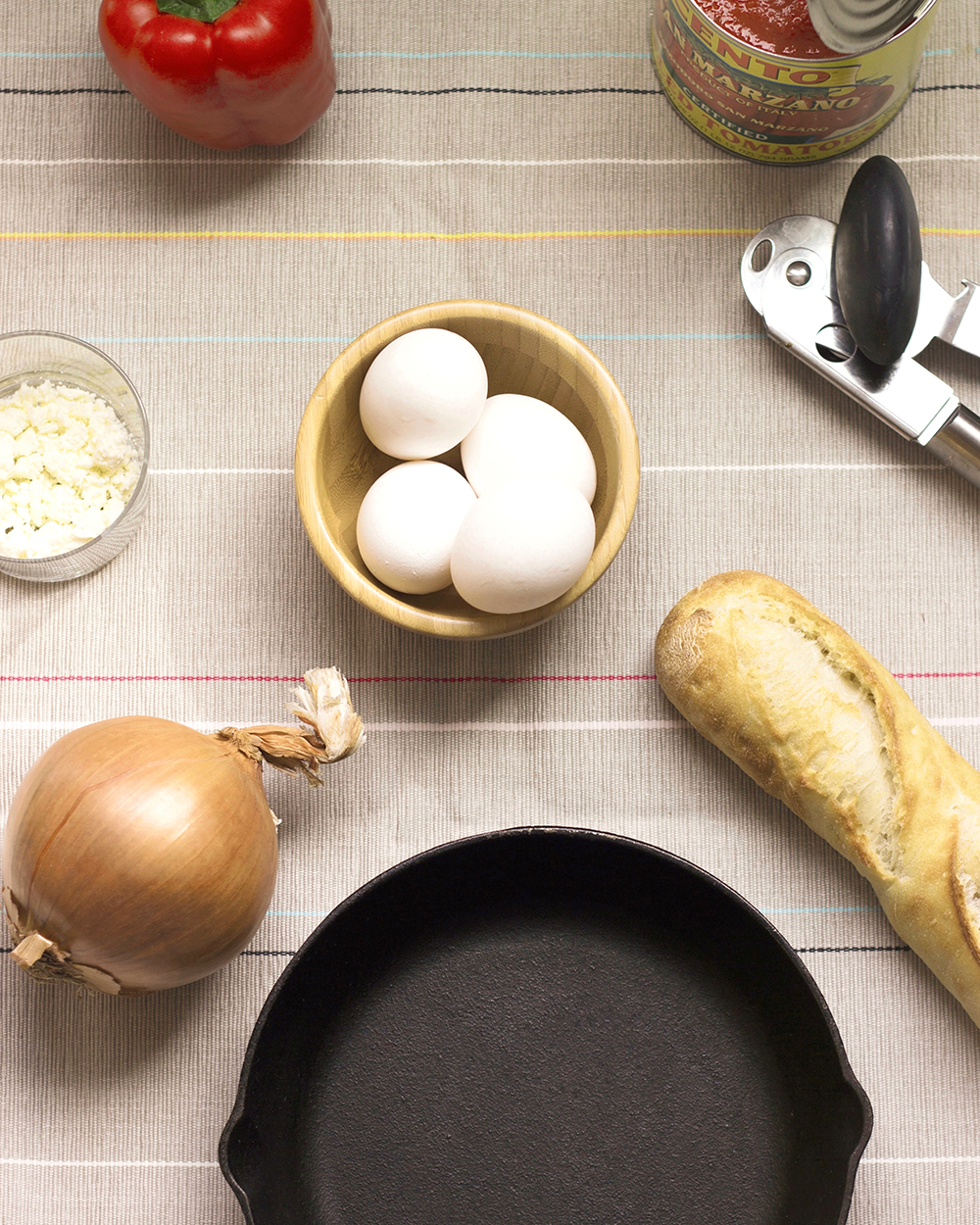 Enjoy!
Looking for more delicious recipe ideas by Jess? You'll love these…
1. Curry Cauliflower Soup
2. The Ultimate Avocado Toast
3. Kale Salad with Roasted Delicata Squash
4. Easy Vegetarian Ramen
5. Coconut Whip Chia Pudding
6. Everyday Breakfast Tacos
7. Spring Vegetable Pasta