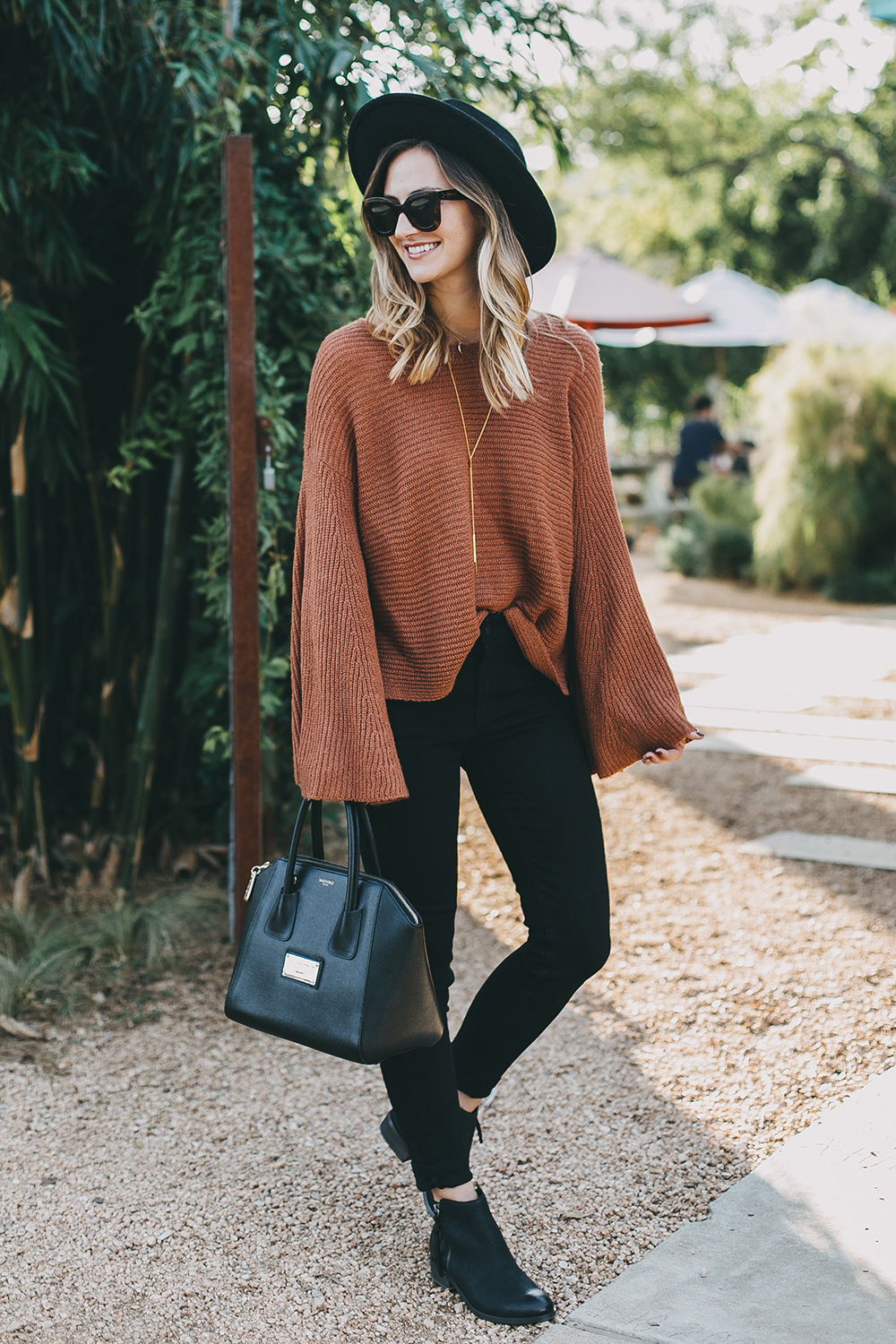 Hey there friends! Pardon the radio silence over here – I spent the past week in Iceland working on a travel collaboration (can't wait to share the full wrap-up in two weeks!), and thus, tending to blog content took a bit of a backseat. I am so happy to be home and settled back into my routine…coffee in bed, puppy cuddles, blog photo shoots…you know, the usual around here! Feeling so grateful for all of the travel opportunities this year has brought – and coming home to my husband and Watson makes me feel all warm and fuzzy inside. Life is very sweet right now and I am counting every single blessing!
On a non-sappy note (…as I've mentioned before, I'm never one for a smooth transition, ha!), it's been a while since I've shared an outfit post, and today I'm excited to give y'all the scoop on the cutest rust colored, bell sleeve sweater (budget friendly, yayyy!) paired with black accessories. Big fan of this look sooo let's get to it!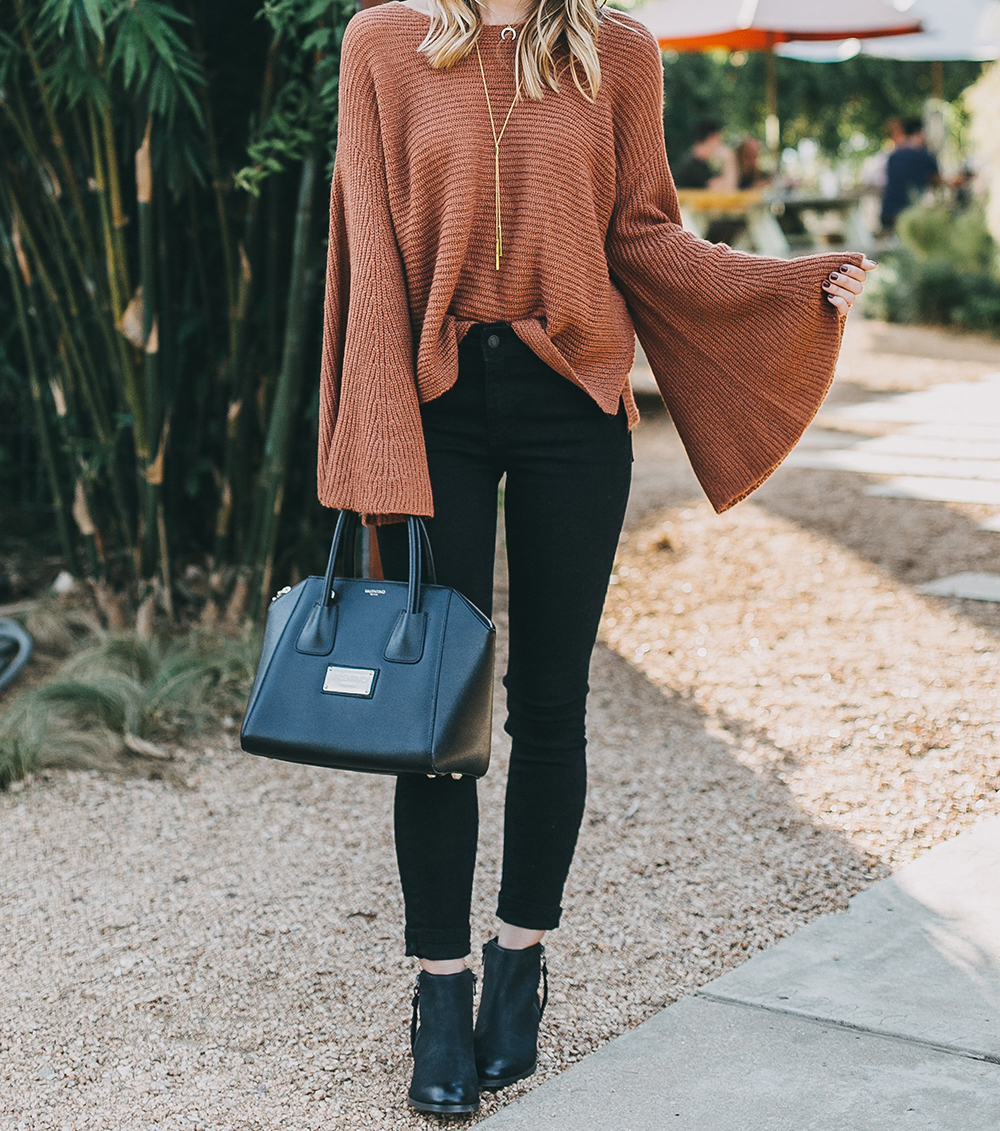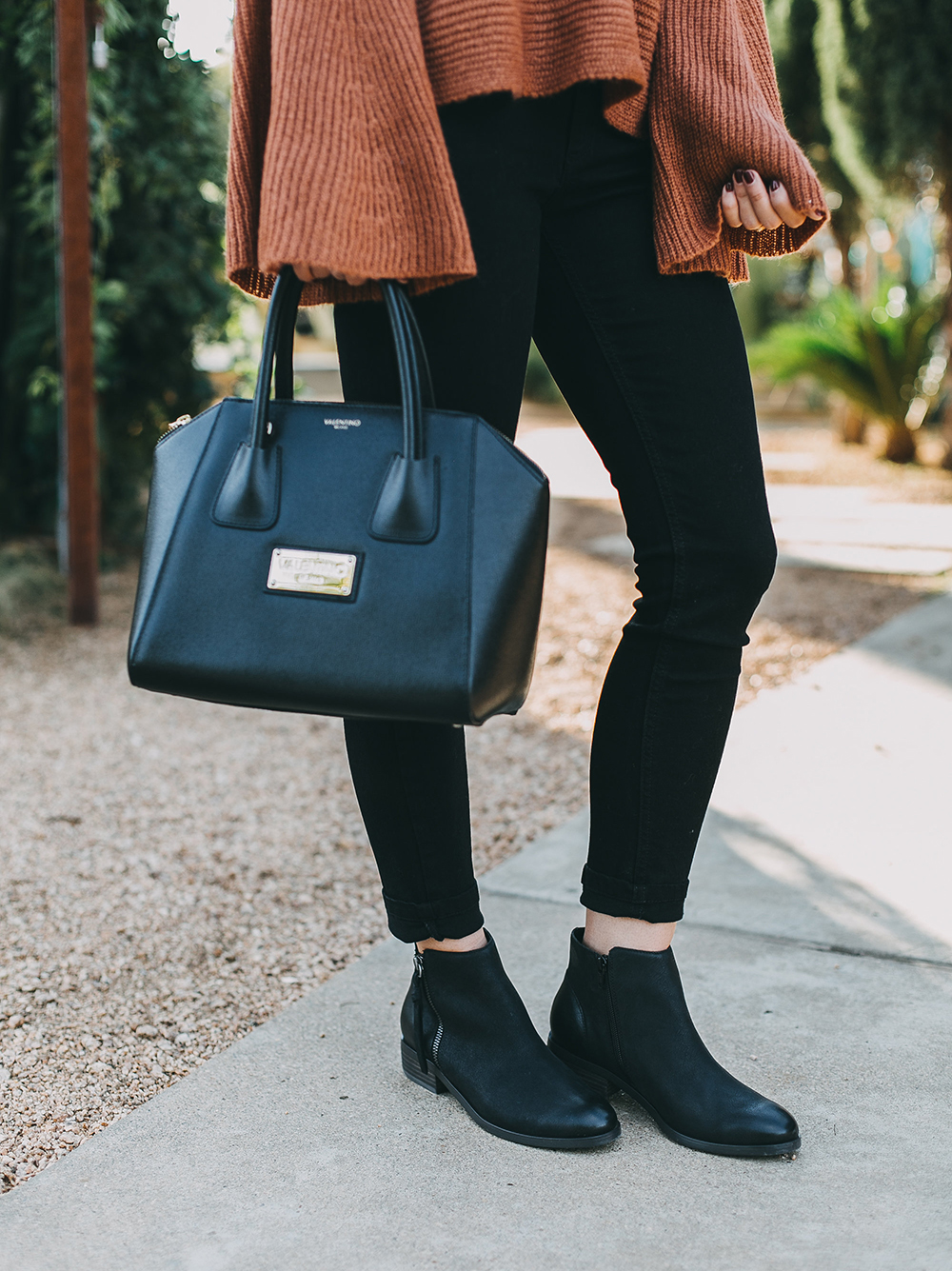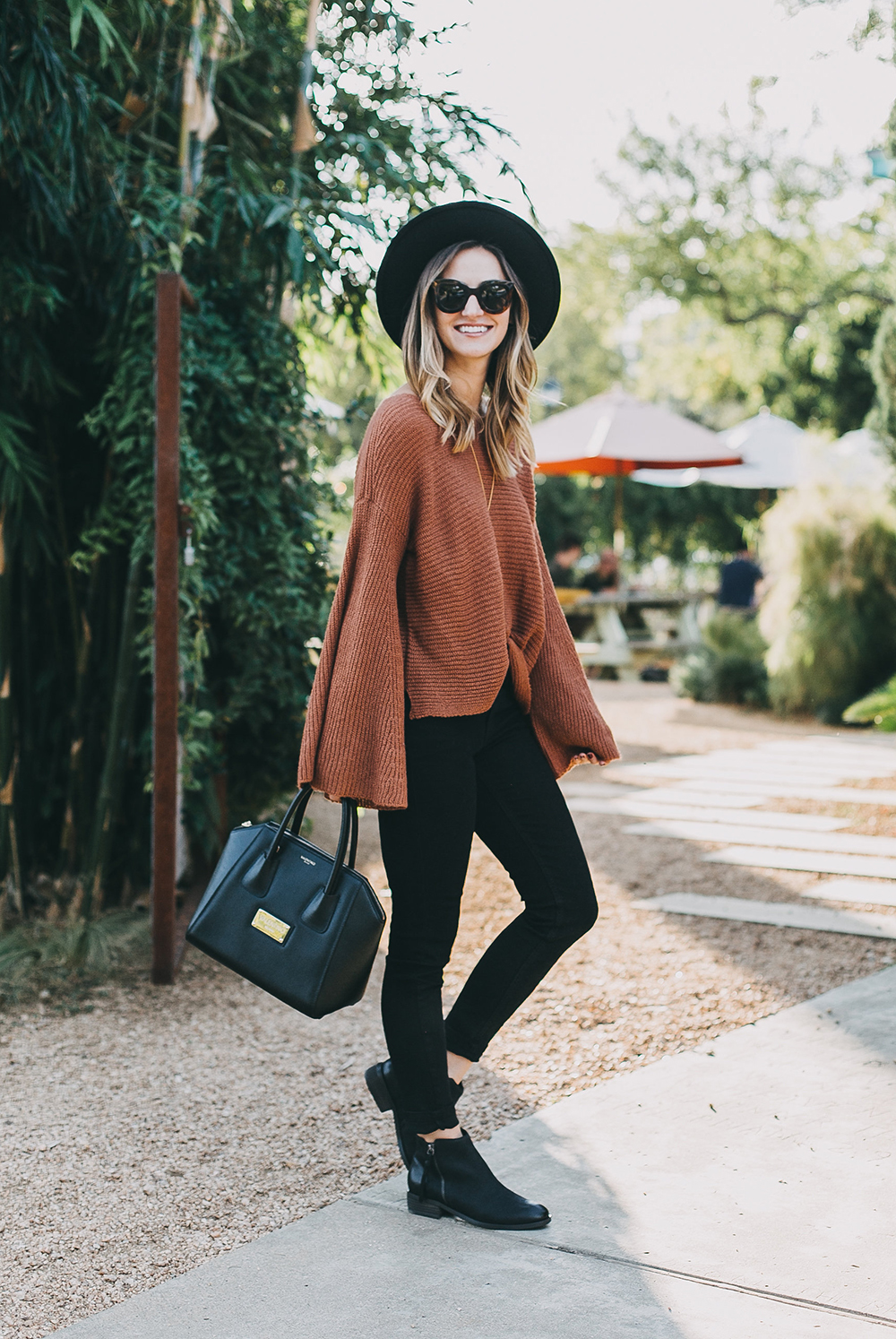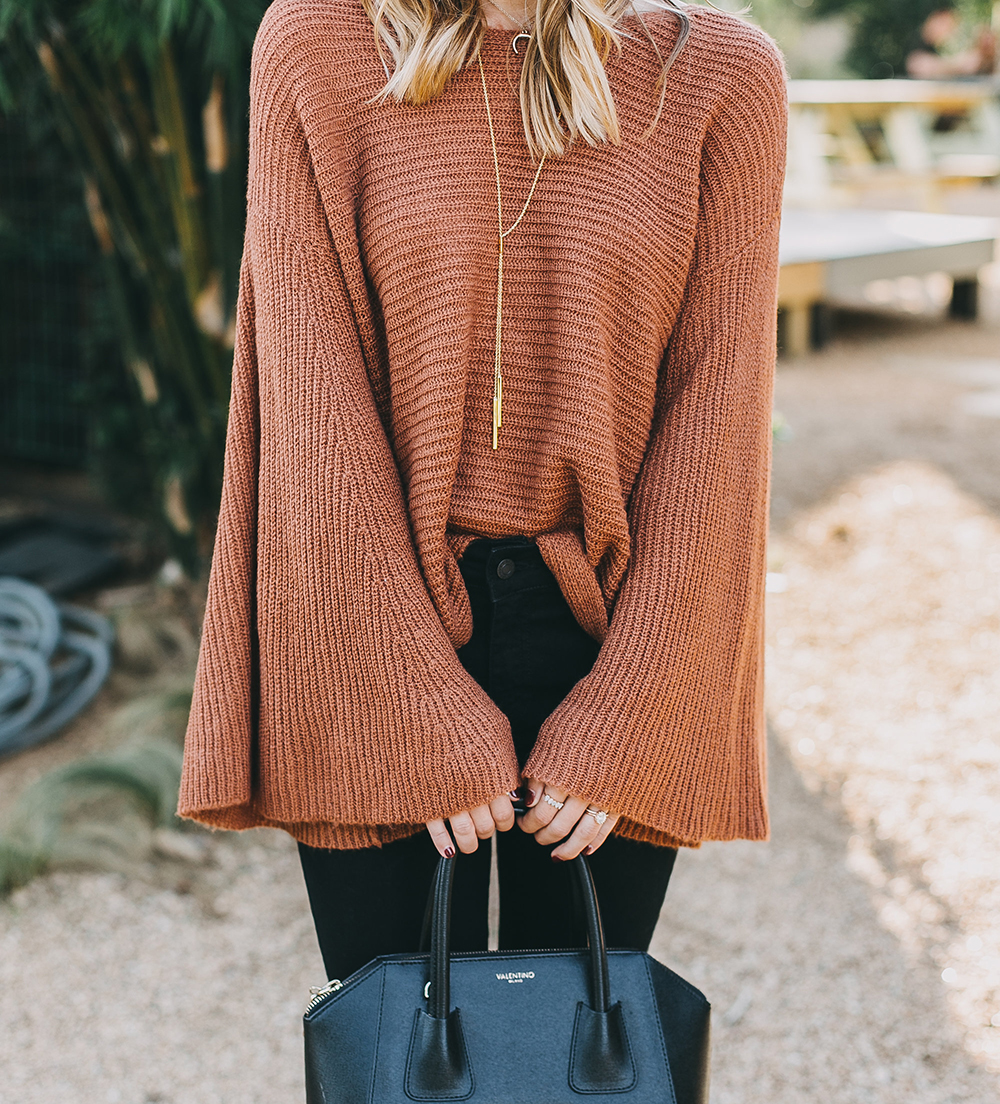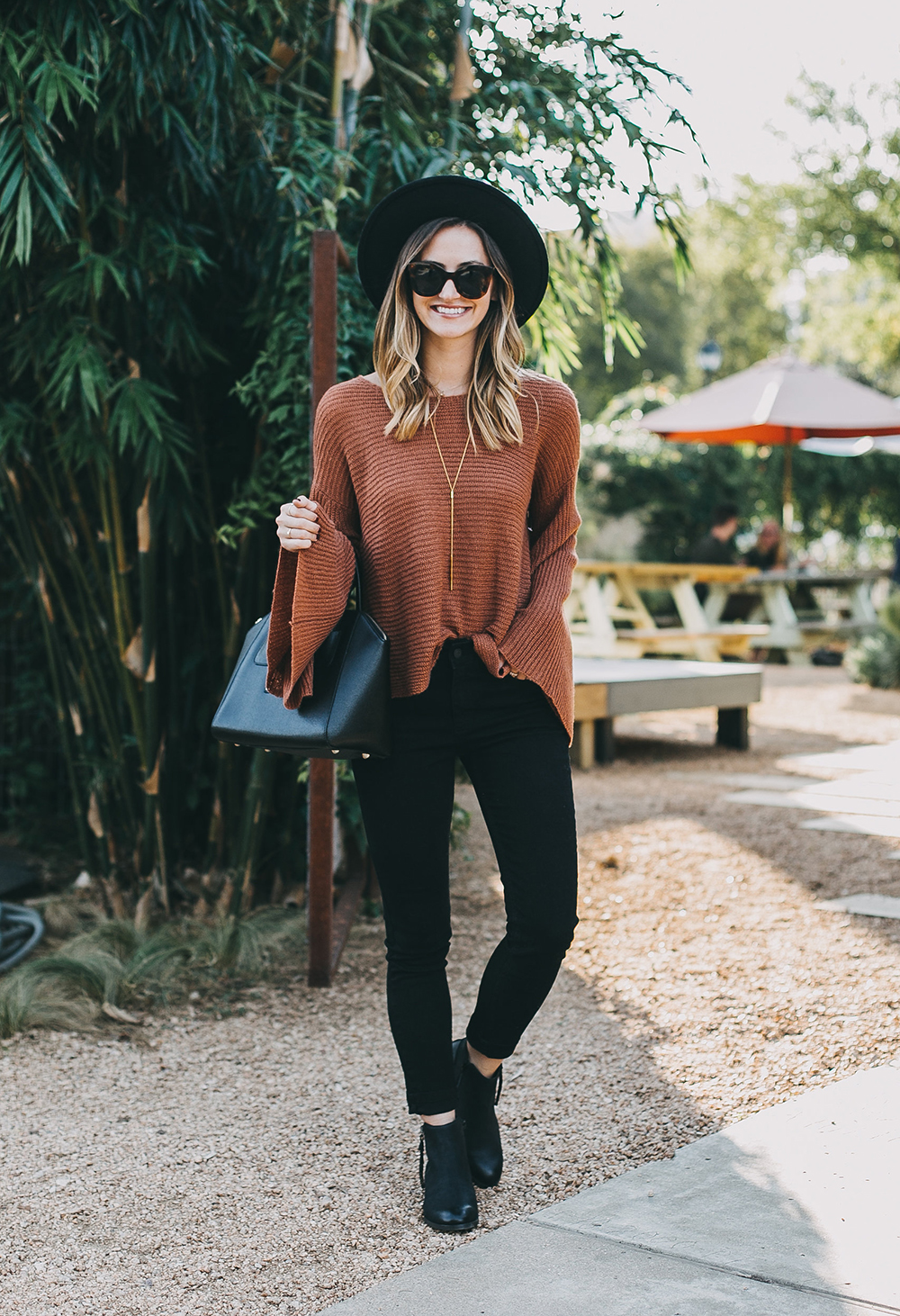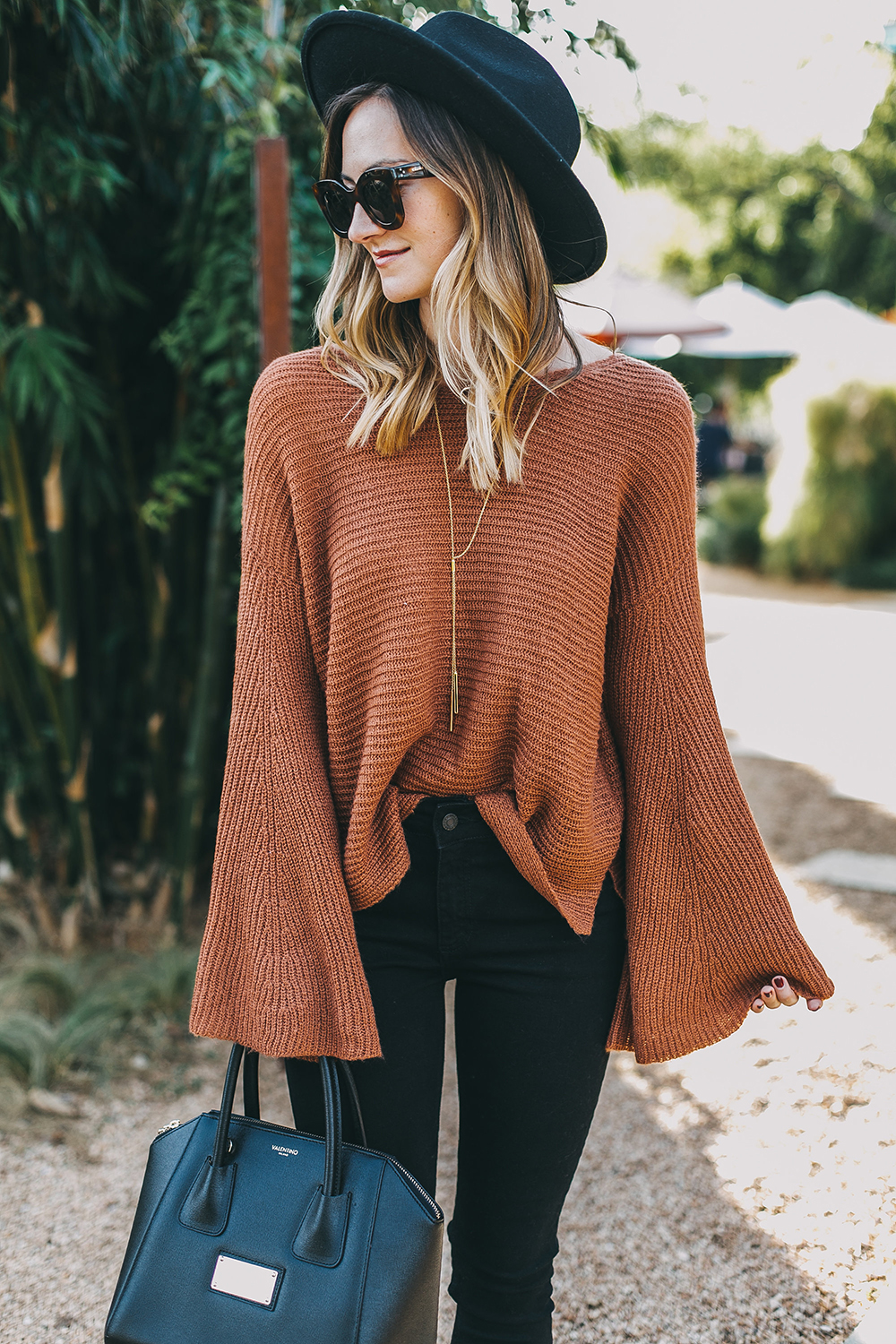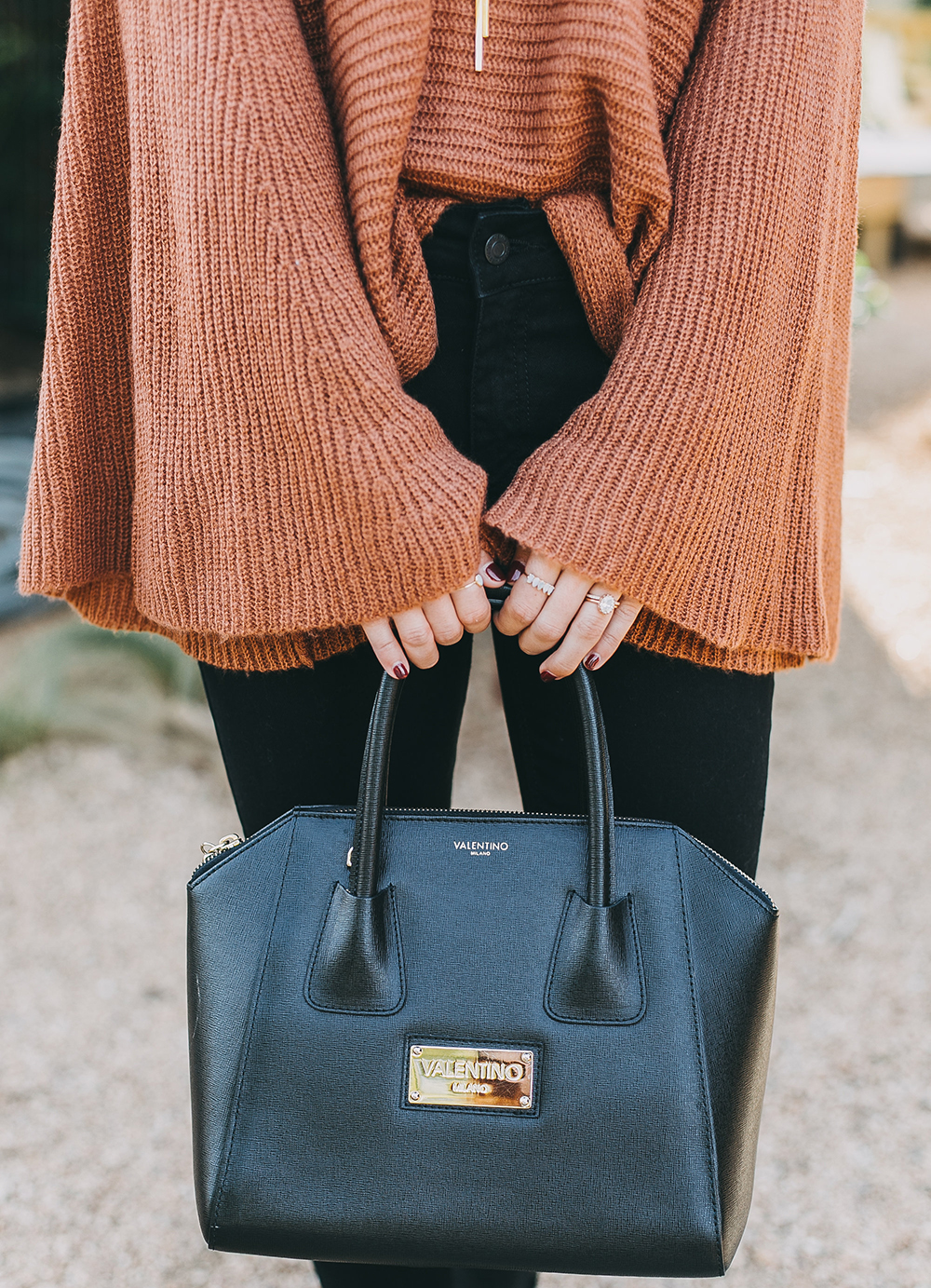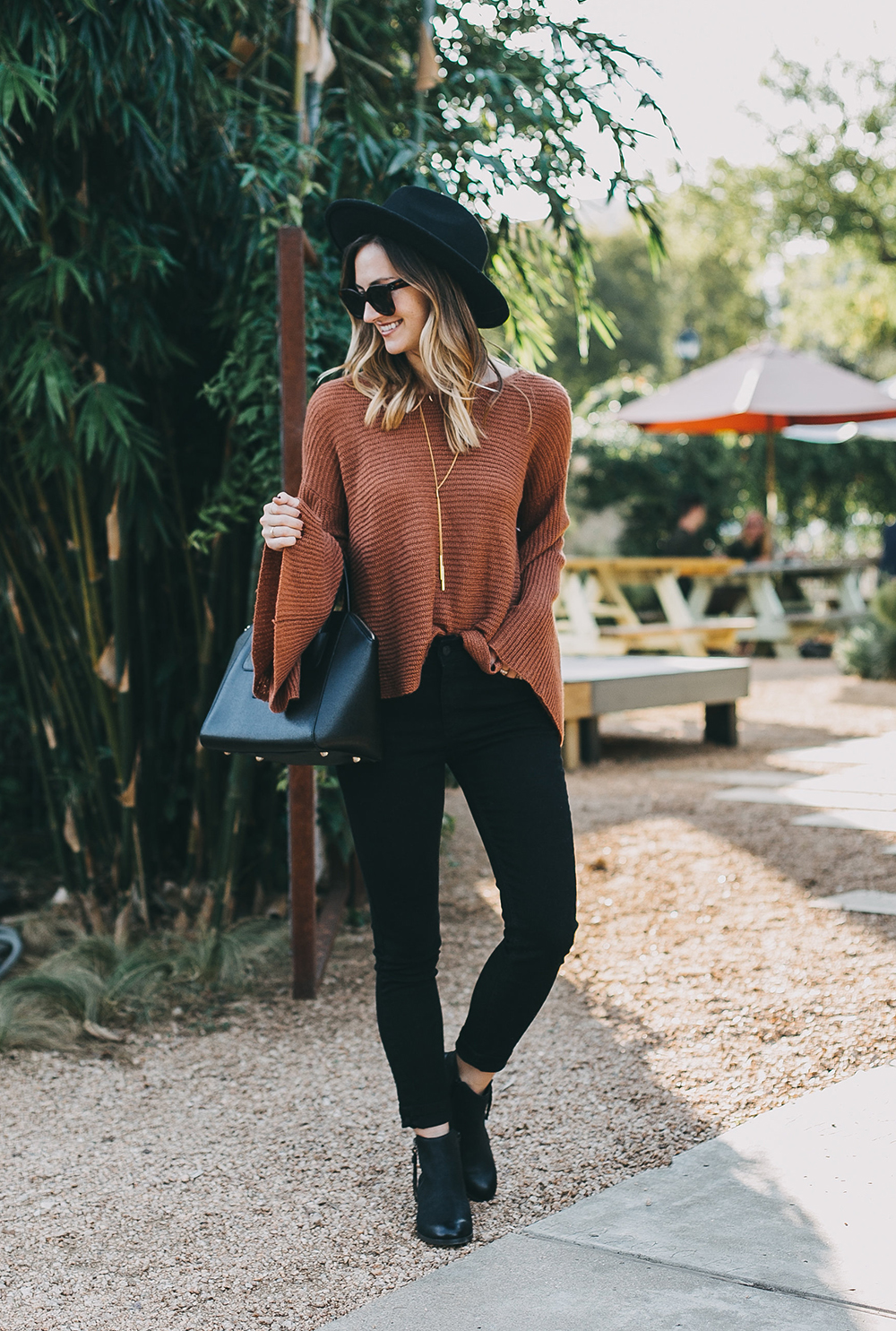 One of my absolute favorite colors when it comes to chunky knits (…or just about anything, really!) is that beautiful rusty, burnt orange color. While yes, the UT alum in me is always proud to rock this one, I am also a big fan of how cozy and fall-esque this color is. It pairs so beautifully with blue jeans or black skinnies and camel or olive jackets…it's such a pretty earth tone! My sweater is by BP and I'm wearing size XS, it also comes in a TON of fun color options (just $39!)…decisions, decisions… 😉
My handbag is super old (from a discount designer website that has since gone out of business), so I am linking to a very similar silhouette by Kate Spade. Such a classy handbag style…love the structure and size! My jeans are by Articles of Society, a fave or mine for a long time and just $59. Love how affordable this brand is…this is my third pair from them!
Hope you're having a wonderful week, thus far. Looking forward to Thanksgiving next week (and speaking of…this sweater = hides the food bebe!)…can't believe it's nearly here! Sharing my outfit details below, XOXO!
**Photos by Anna Szczekutowicz Photography
sweater – BP / jeans – ARTICLES OF SOCIETY / shoes – SEYCHELLES / handbag – similar KATE SPADE / hat – NORDSTROM / sunglasses – similar POLAROID