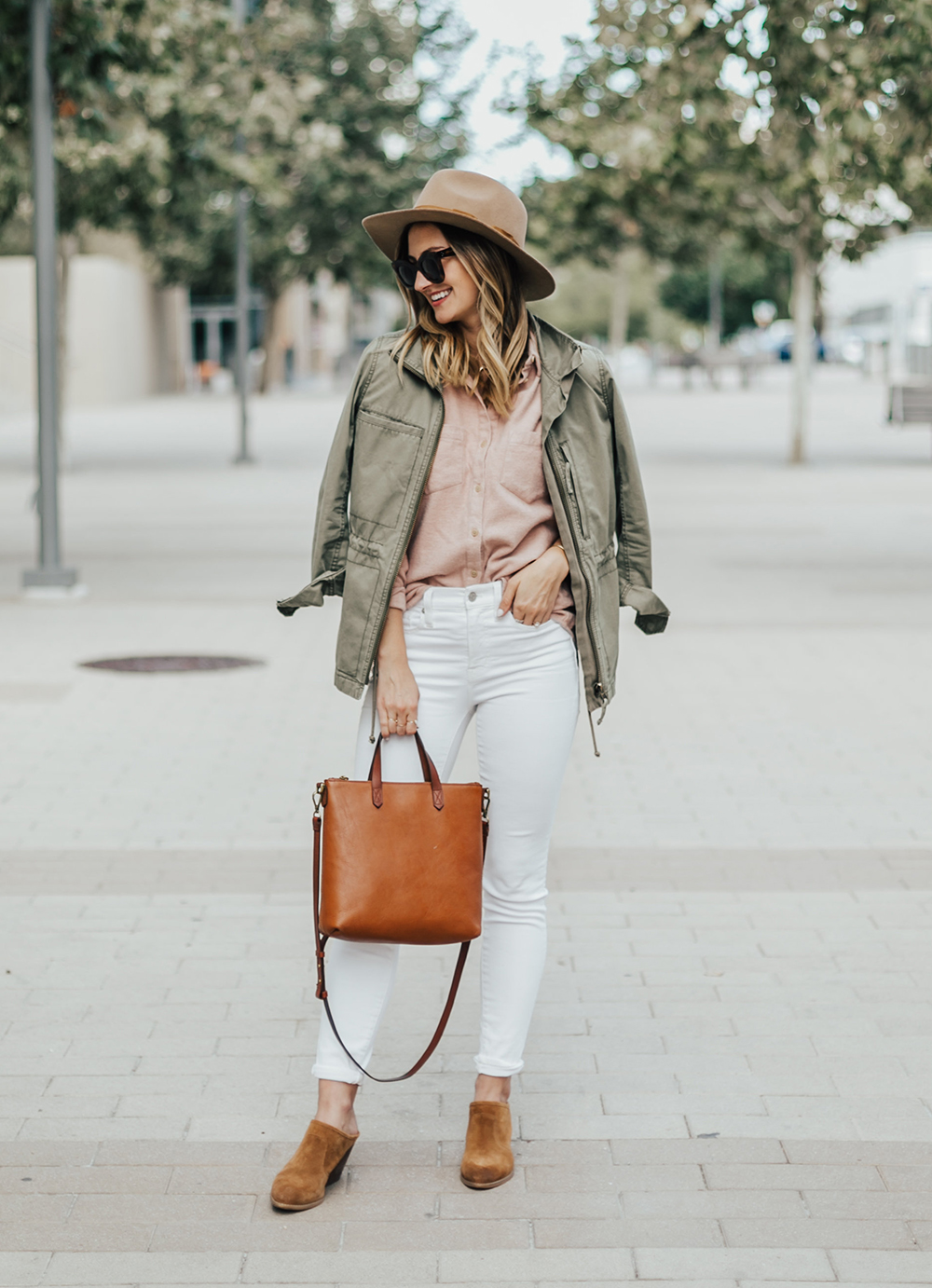 Any other utility jacket fans out there? It is truly the jacket I wear the most every fall…that gorgeous army green color, the casual, put together shape, and I love that it's light weight yet warm enough to make for the perfect outer layer! I am a serious sucker for fleet jackets and this one in particular is hands down my go-to. Sharing 3 reasons why you should add one to your fall wardrobe…so let's get to it! 😉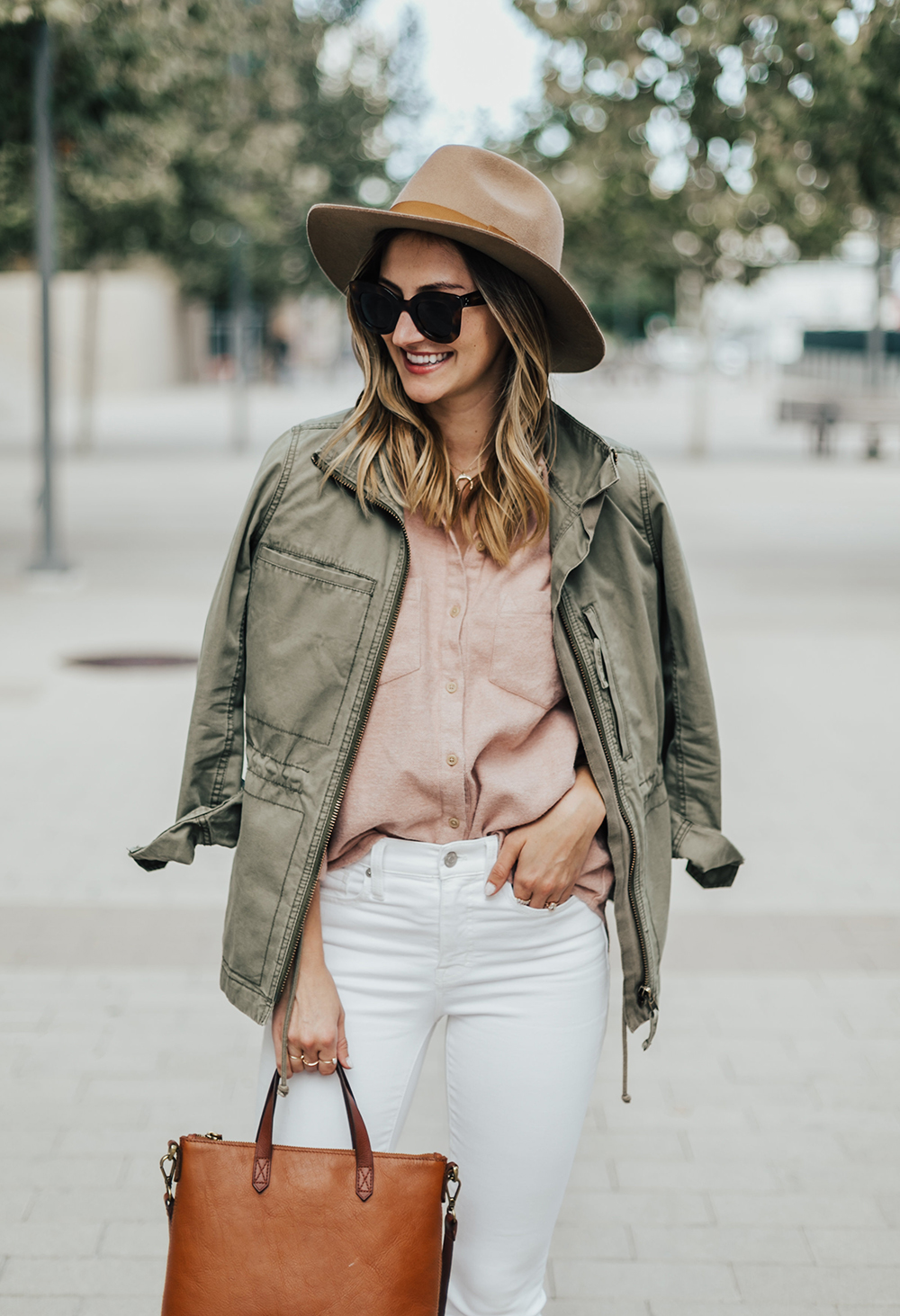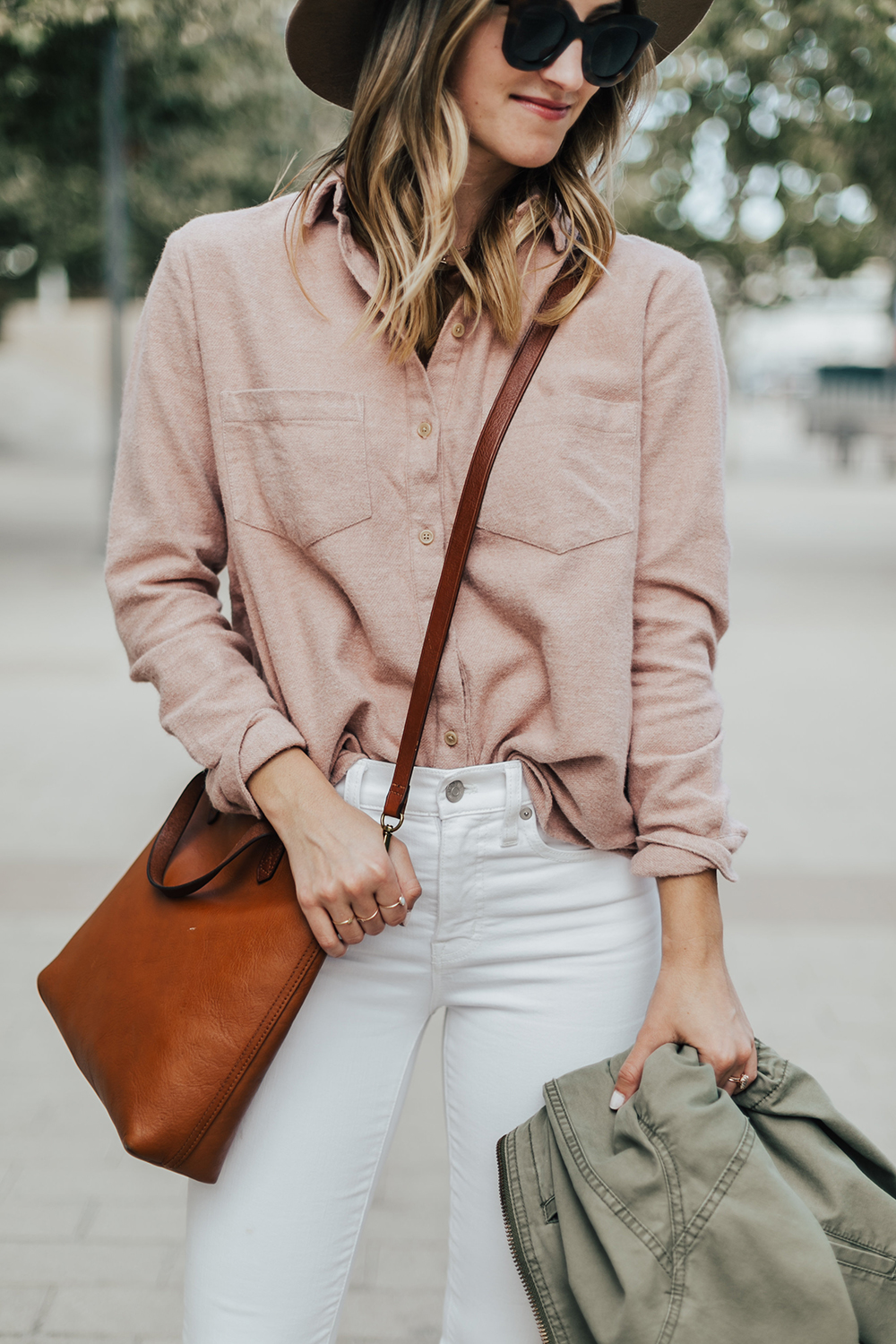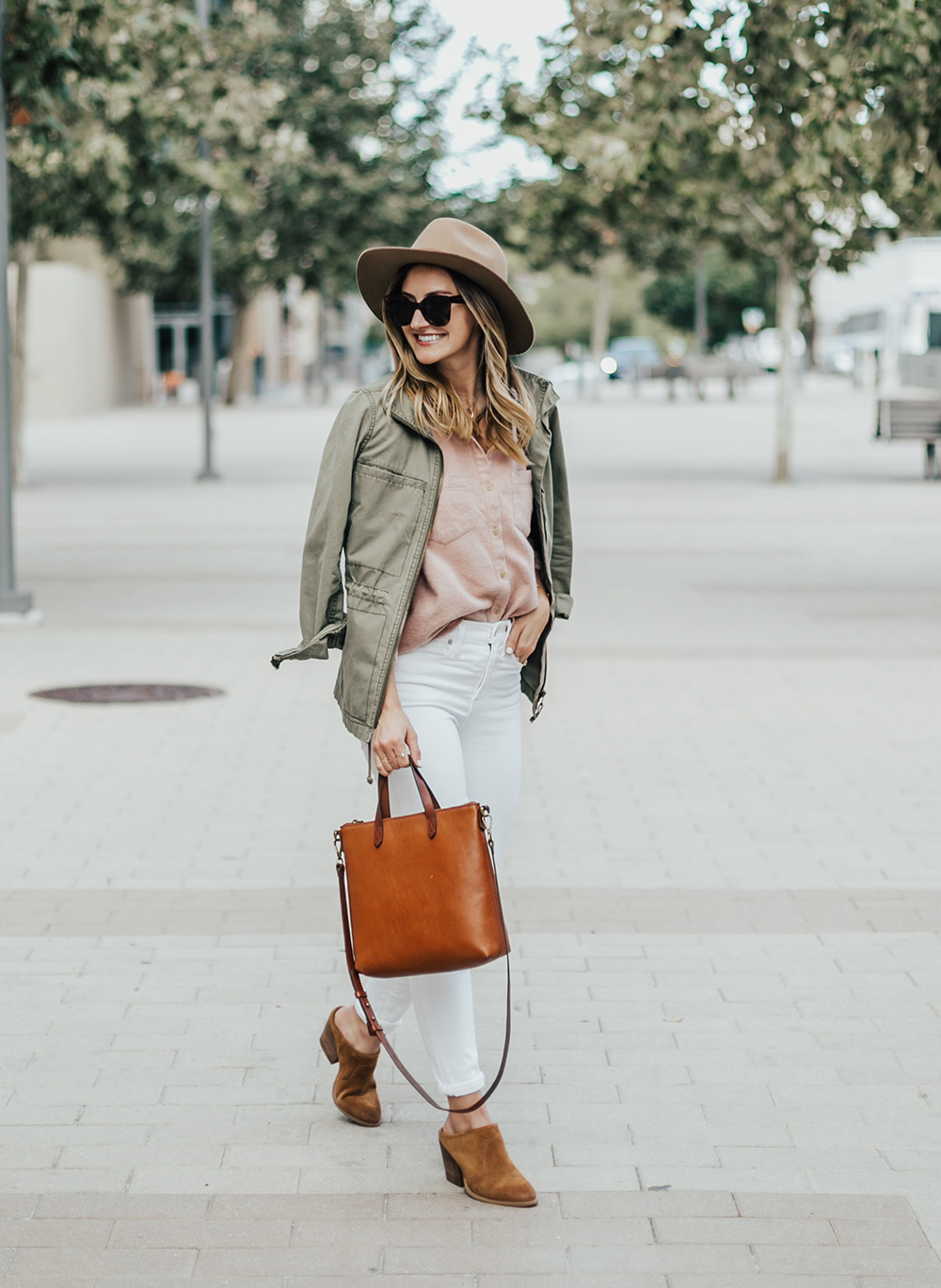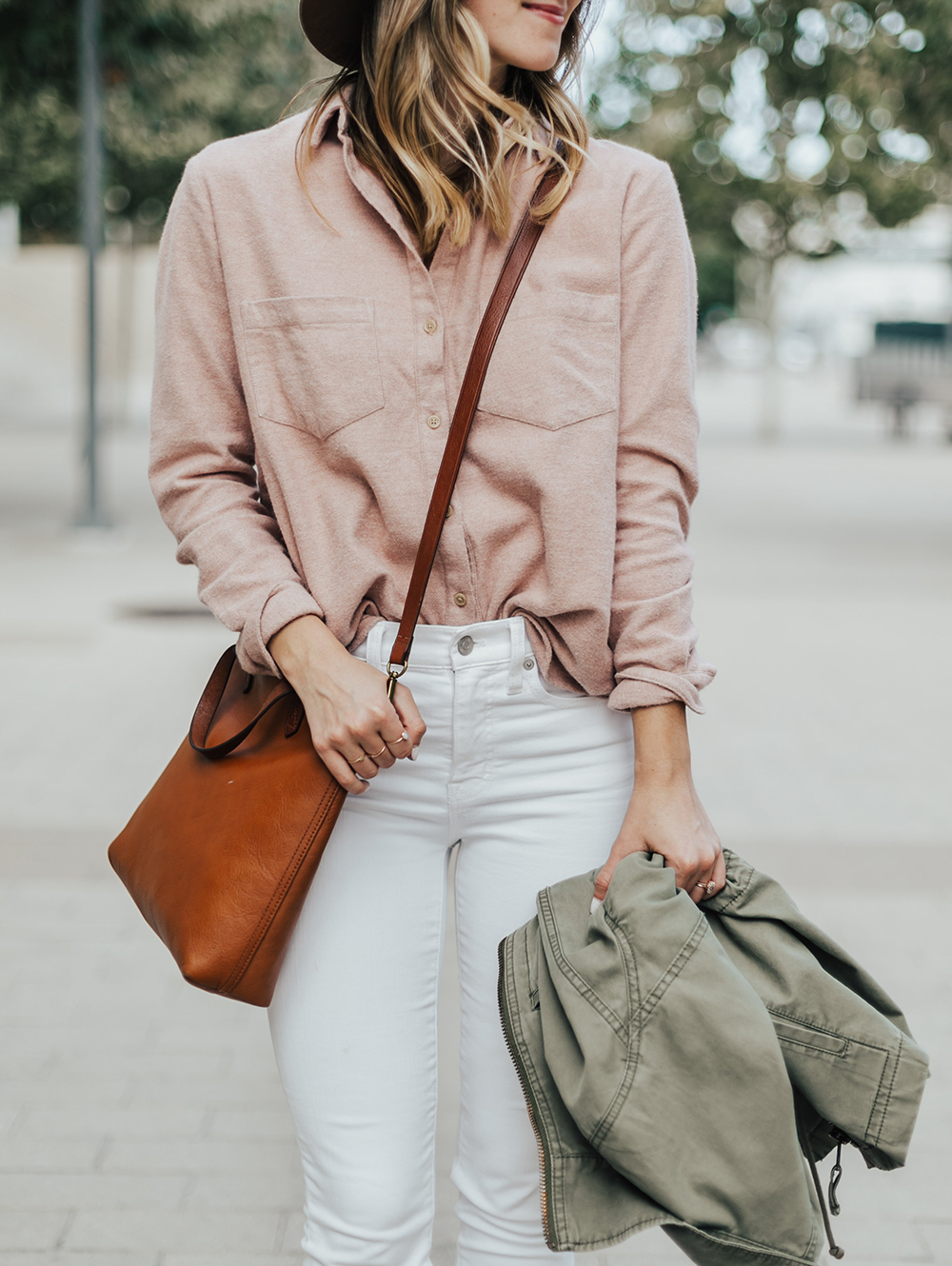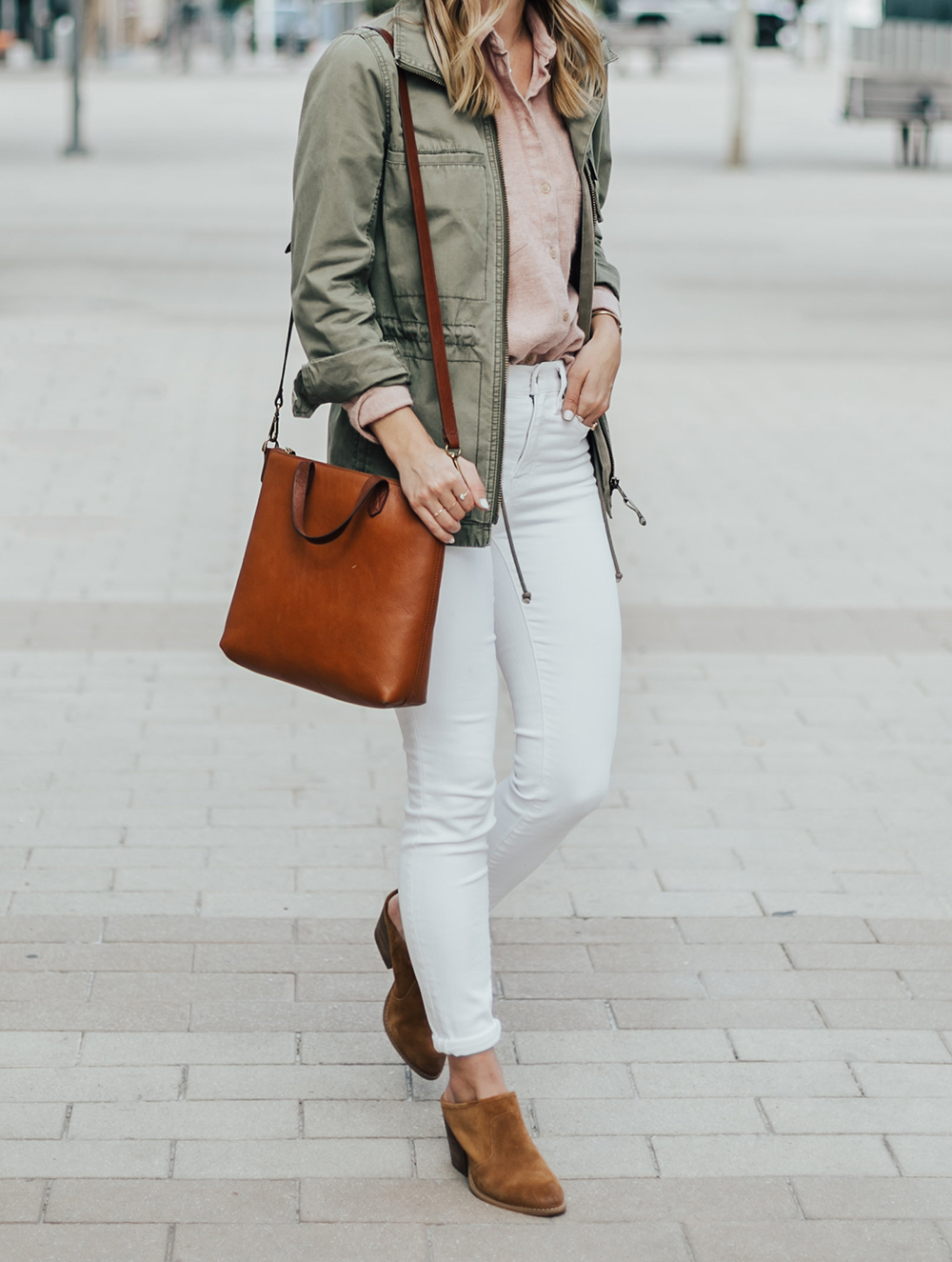 If you've been reading my blog for a while, then this jacket probably looks familiar (…and perhaps you even scooped one up for yourself by now!), but for those new to LL…I am totally honest when I tell you I wear this thing ALL the time. This jacket has traveled all over the world with me (…see here, here and styled during SXSW here haha) and more likely than not if you see me out and about in Austin on any given day, I am probably wearing this jacket, ha. Yep, it's really thaaaat good! 😉 It's by Madewell and I wear a size small for reference – ps. this is the "army surplus" color option.
Sharing three reasons why a utility jacket is the perfect fall staple piece!
1. It goes with every denim color, so you can wear it ALL the time. Though I love a good denim jacket, I am kinda weird about mixing denim shades (some people have mastered it…I am still figuring it out haha), but an olive green jacket is PERFECT for all denim colors, plus white and black jeans, too. I'm definitely a jeans and tee kinda gal, so having a jacket that literally goes with anything is so important to me!
2. It looks amazing over some workout clothes… if you've just left the gym and are headed to lunch (or running some errands around town), you can still look awesome in leggings, a tank top + sneakers, just add the jacket (…and maybe a baseball cap, too!).
3. You can wear it SO many different ways! Pair with a cute shift dress and over the knee boots or with a chambray button up tucked into a high rise skirt with some riding boots…or like I styled it, with jeans and a flannel top!
Aaand there you have it. 😉 I am headed out the door to do a PetsMart run soon and have officially convinced myself to wear the jacket after writing this post, haha! Hope y'all enjoyed it. 🙂 XOXO
**Photos by Brandon Hill Photography
jacket – MADEWELL / shoes – similar SPLENDID (on sale!) / top – MADEWELL / sunglasses – CELINE / hat – BRIXTON / handbag – MADEWELL / jeans – MADEWELL (order a size down, they run big)