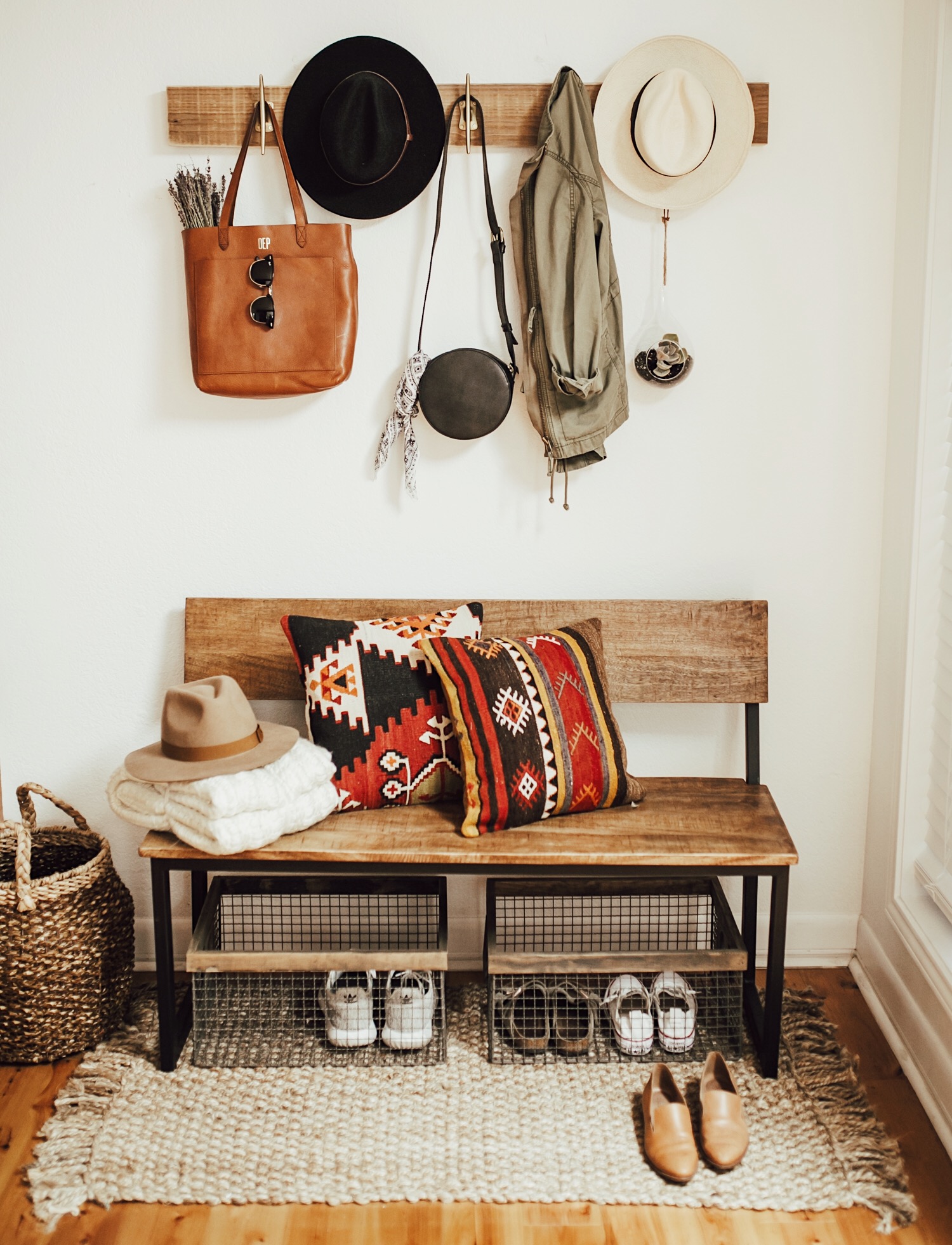 Last week I asked my Instagram followers what posts they wanted more of, and overwhelmingly it was more home decor/interiors! Thus, I worked my little booty off over the weekend to complete the entryway of our new house…and I could not be more in LOVE with how it turned out! We are slowly but surely turning this house into our dream home – and I already feel a sense of peace wash over me every time I step foot inside…which is exactly what I'd hoped we could create: our own little sanctuary space. With the help of Etsy, a few of my favorite stores and Blake's handy work (…he made the coat rack!), we finally filled out the vacant space next to the front door. Sharing more photos and all the details below, hope you love it!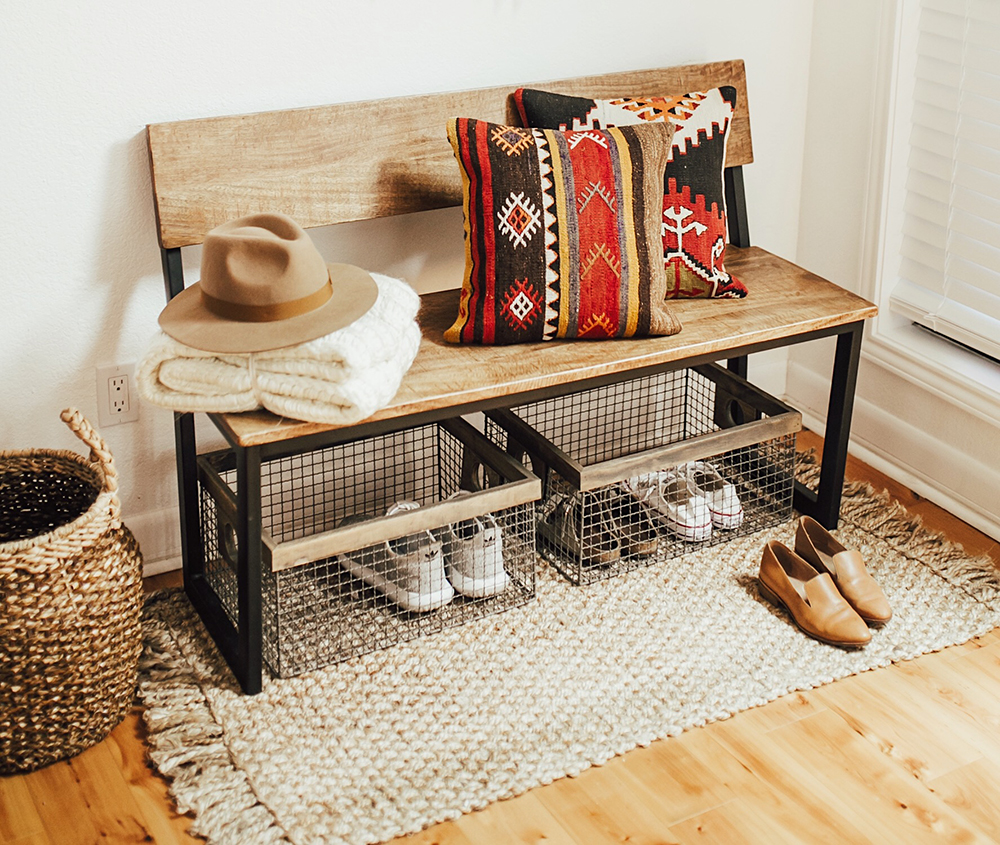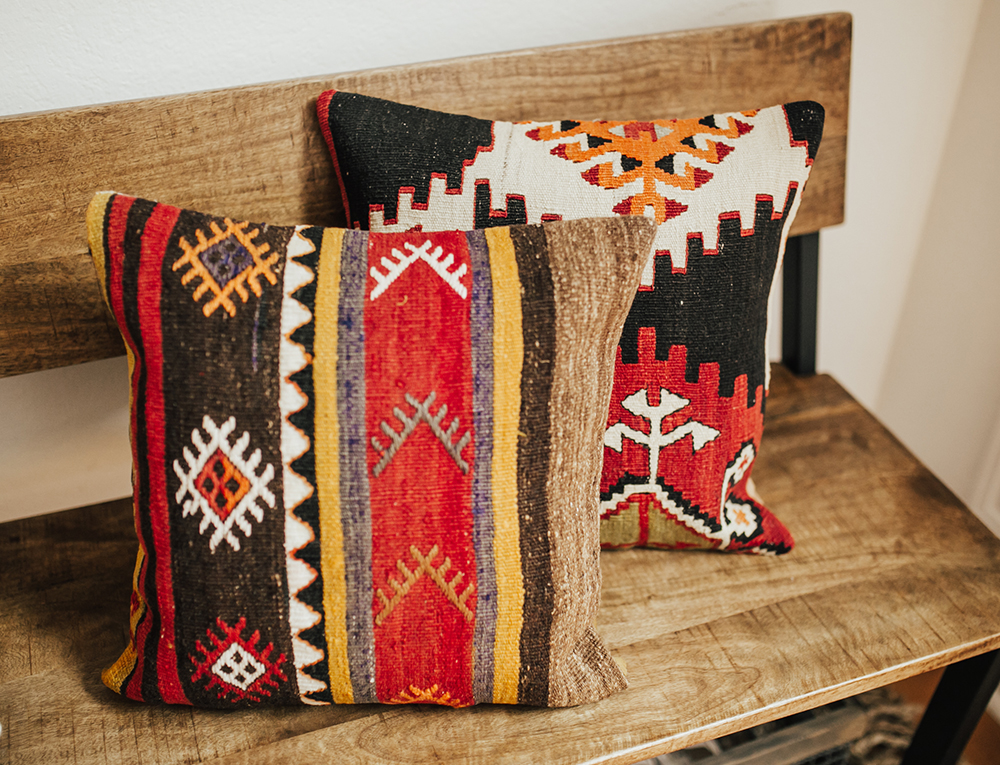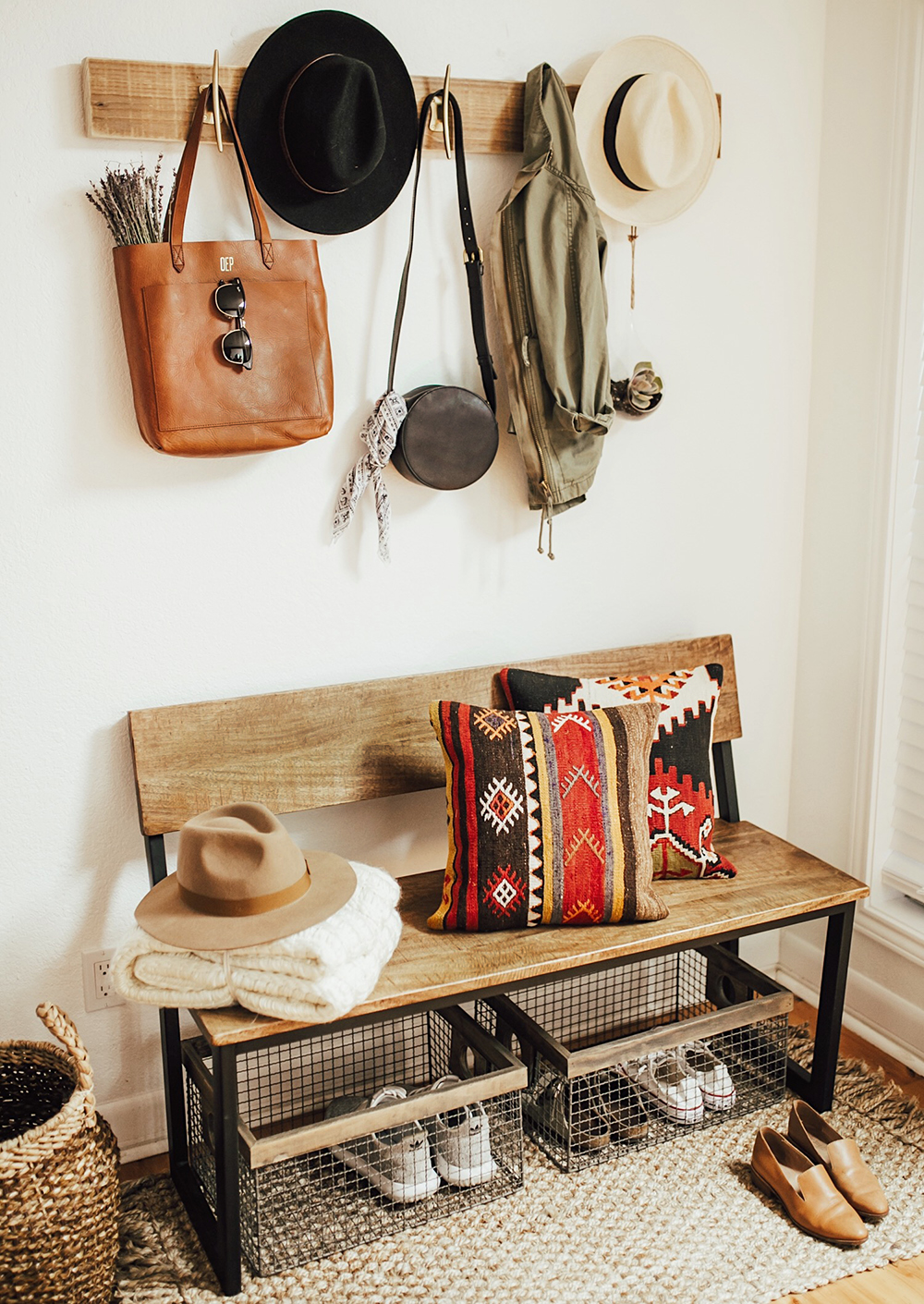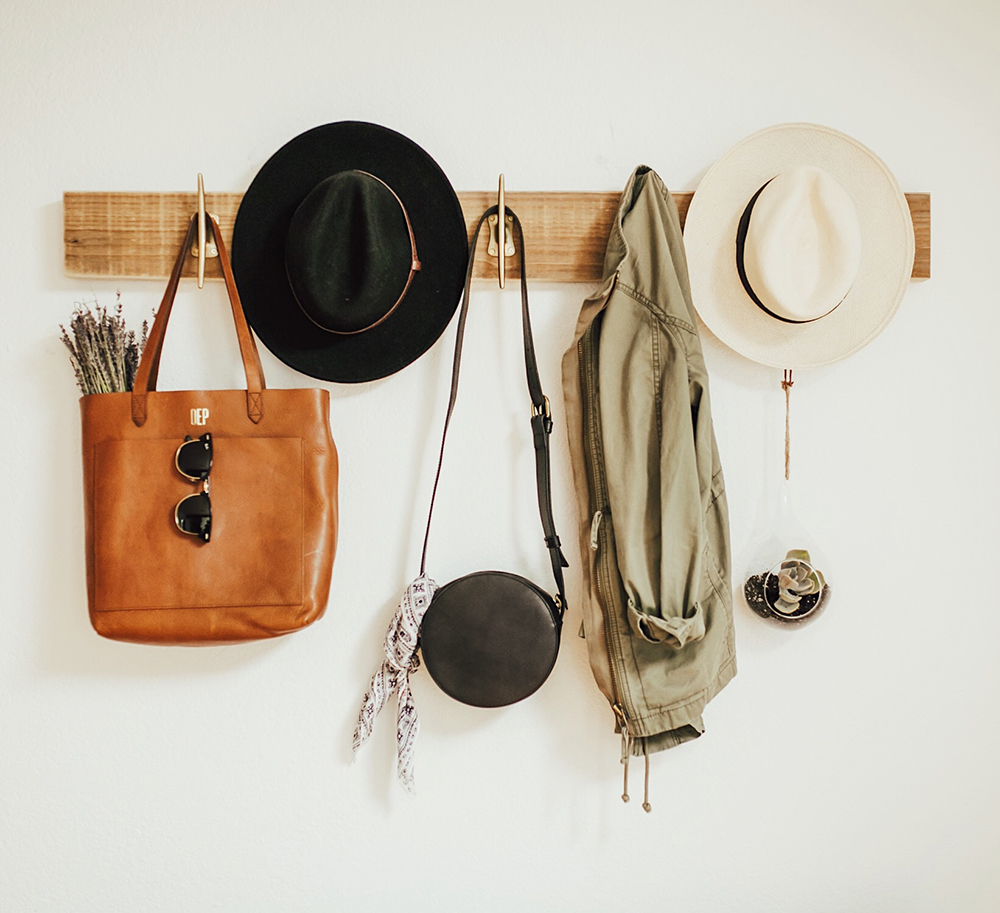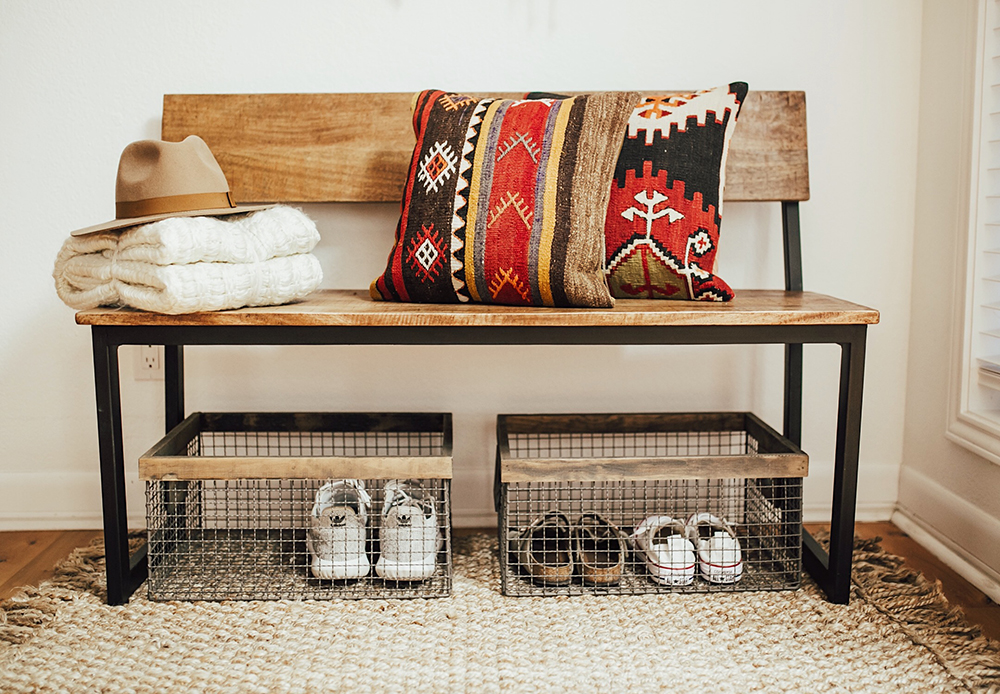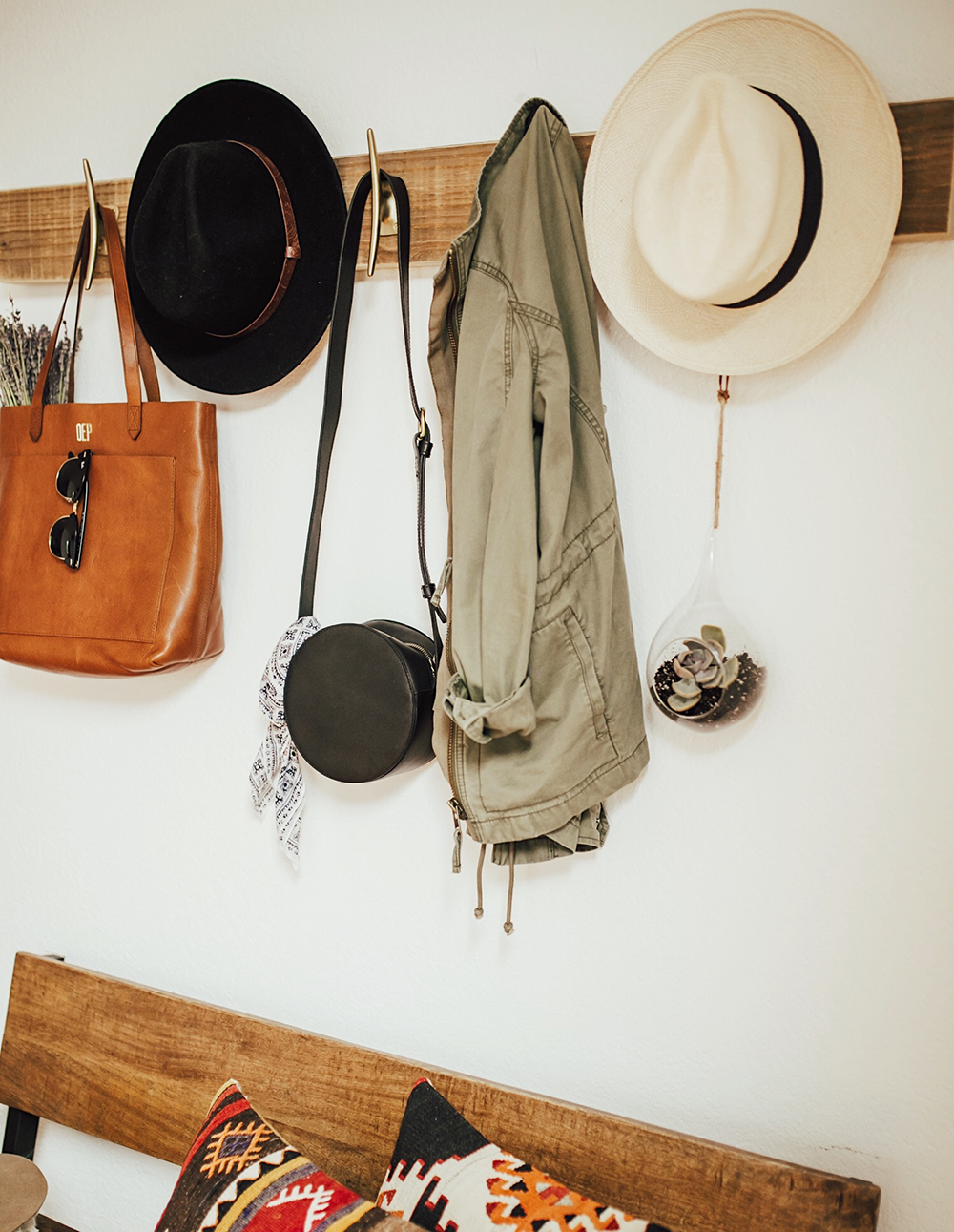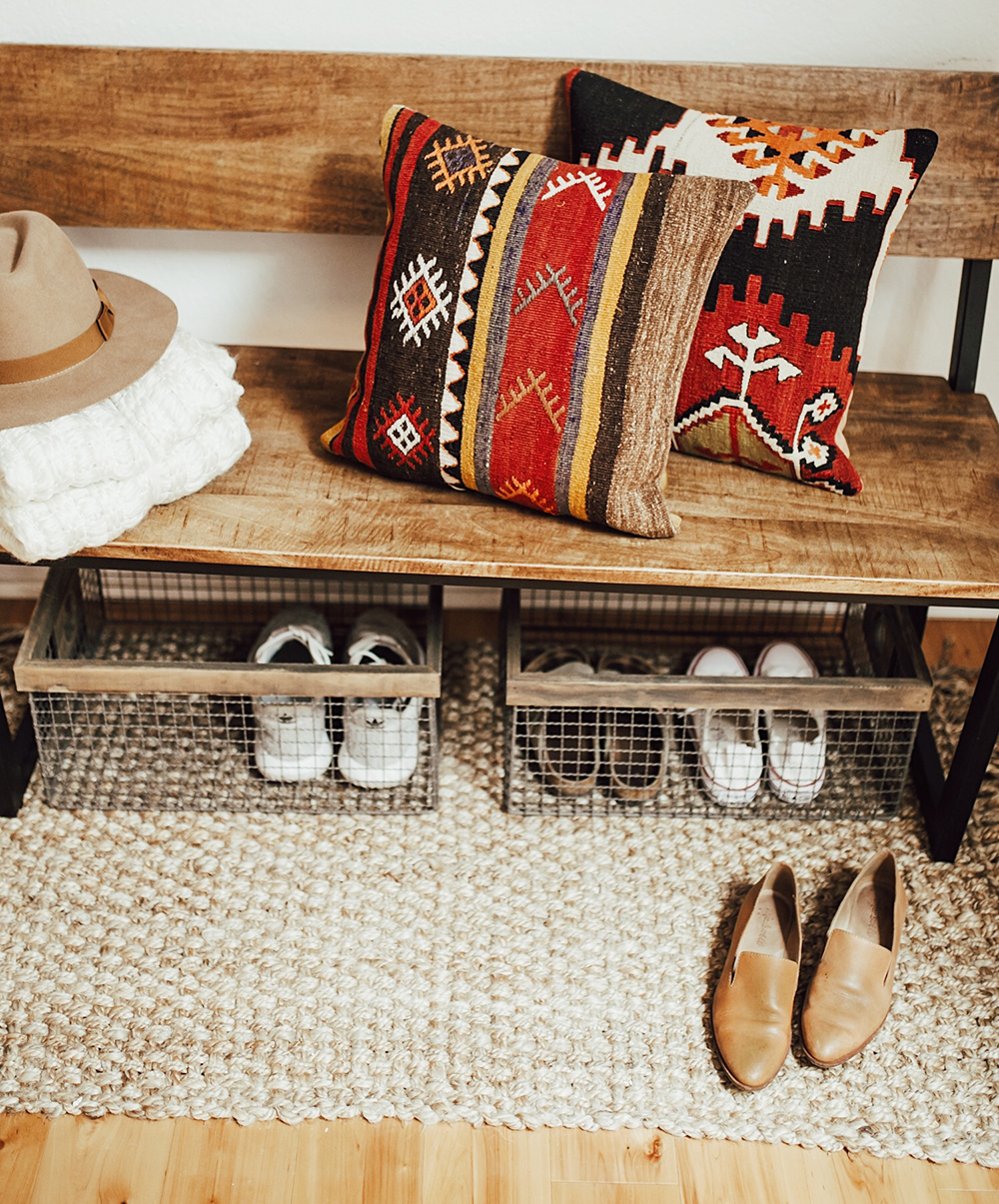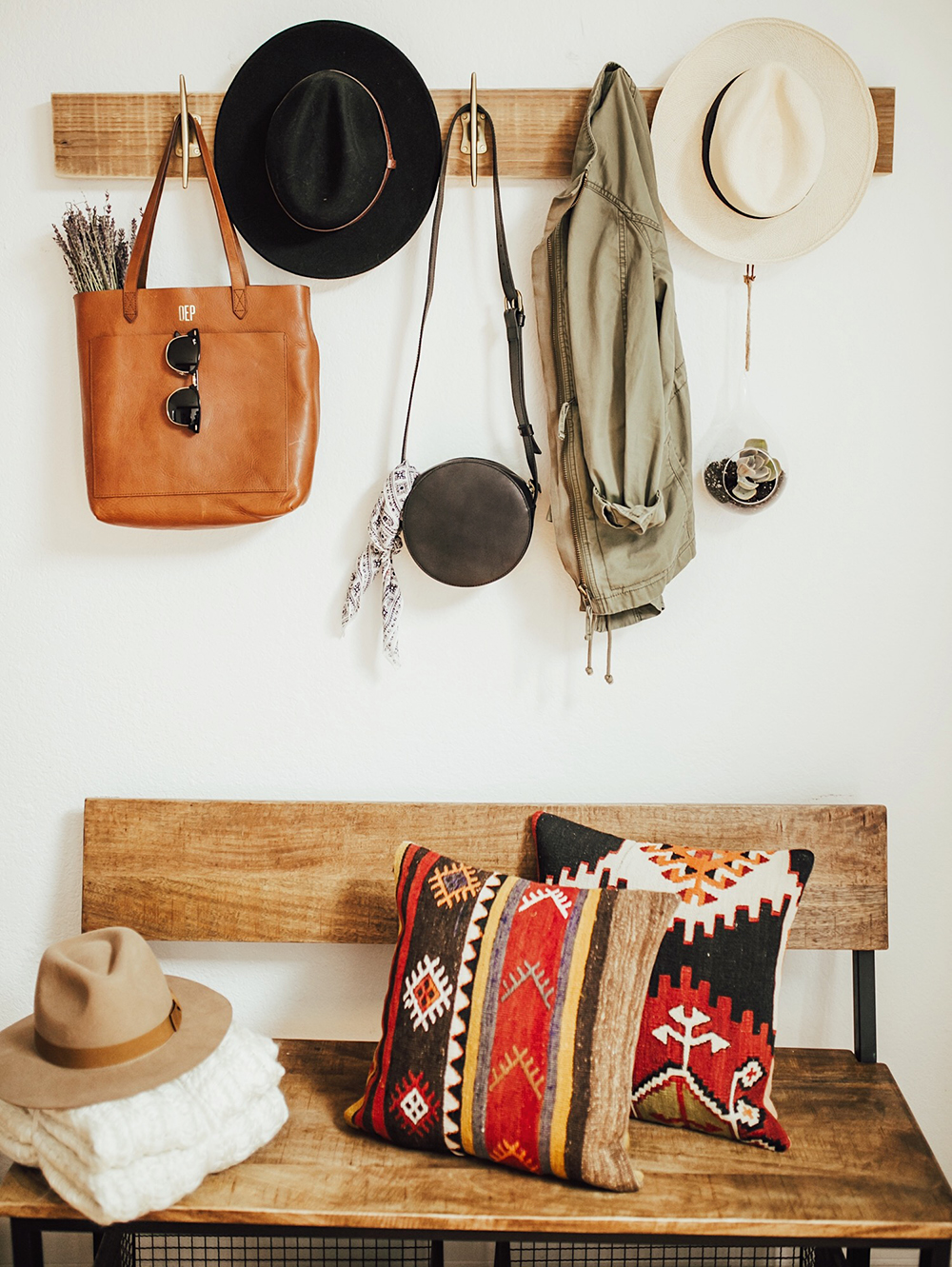 First off, can we talk about those PILLOWS?! I spotted them on Etsy two weeks ago while on the hunt for the perfect tribal print throw pillows. We have a red persian rug in our kitchen area (which is directly next to this space), so I wanted a color palette that flowed seamlessly from room to room, yet had a style of its own. The Etsy store is called Antique Kilim Pillows and they have a TON of stunning throw pillow covers in different shapes/sizes. They had so many beautiful options that I narrowed it down to a few color combinations, then consulted my mom and sister to help decide on the final pair. I could not be more in love with the bohemian, cozy vibe they bring to the space! Love that Etsy provided so many choices and that I was able to support a small business at the same time – win/win!
As for the bench, shoe baskets and rug – I did some bargain shopping all over Austin and got super lucky to find each of these one-off pieces at discount home decor stores. Given that I can't link to exact items as I usually would, I've linked quite a few similar options for y'all – just click the images below! As for the coat rack, I showed Blake a few Pinterest photos of entryways I liked and he immediately accepted the challenge. He stained the wood to match the bench and added those pretty brass hooks. It turned out so perfect!
Excited to share a glimpse at our bedroom next…been hard at work adding the final touches, can't wait to show y'all! If you have any questions or comments, please leave them below! 🙂
Hope you have a wonderful week, XOXO!

A big thank you to Etsy for sponsoring this post! All opinions are my own.