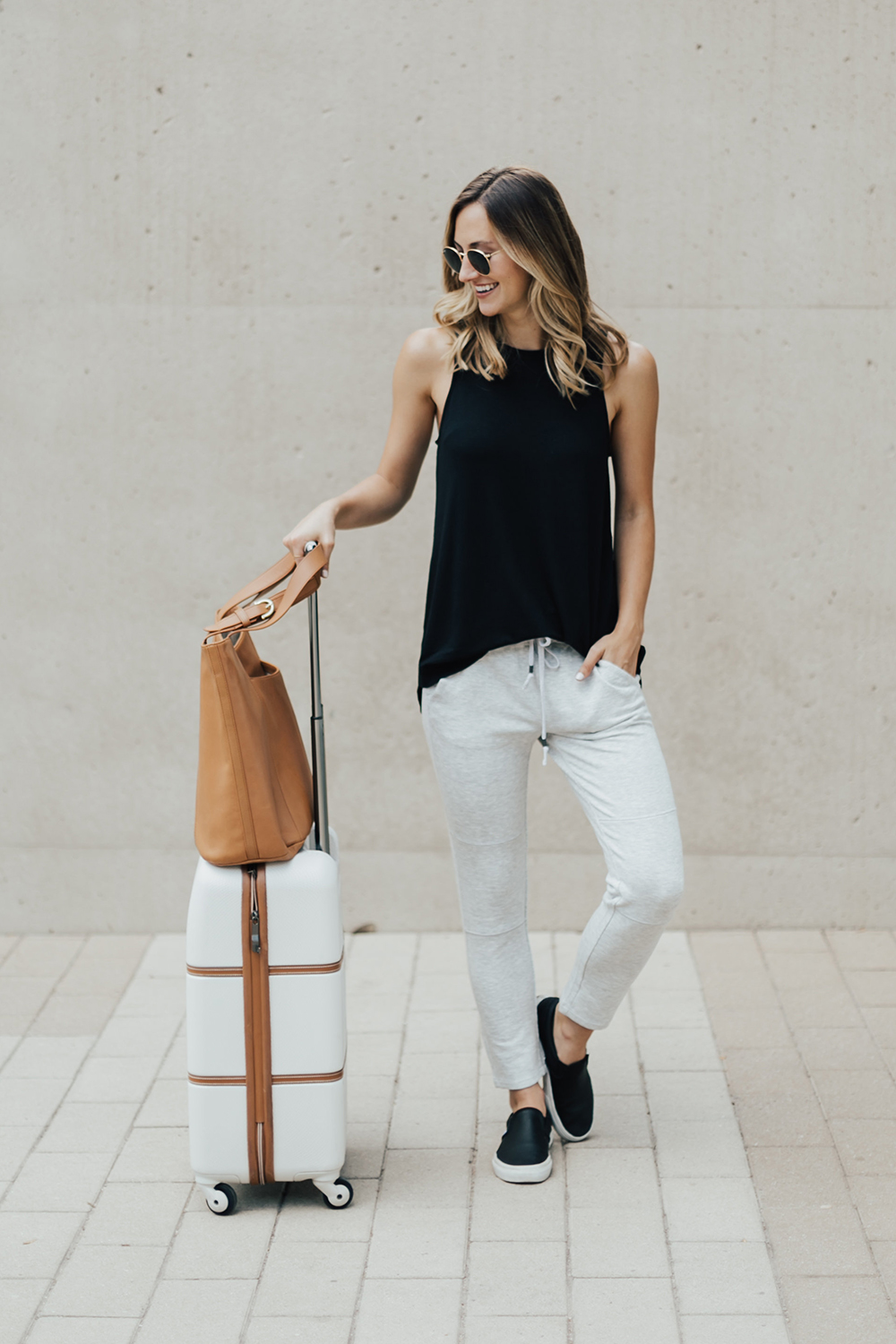 Hey gals, hope you had a wonderful weekend! I've been in hustle mode as we prep for another big trip…aaand surprise, we leave today! Headed on a two-week vacay with Blake's fam (aunts, uncles, cousins…the works) through the UK, Ireland and Scotland…I am SO excited!!
As I've been traveling more frequently this year, I've gotten pretty darn good (…if I do say so myself!) at finding looks that are both comfortable for a 9+ hour flight and stylish. Give me joggers, a cozy tank + slip-on sneakers and I'm a happy camper at the airport!

A big thank you to Lou & Grey for sponsoring this post! All opinions are my own.