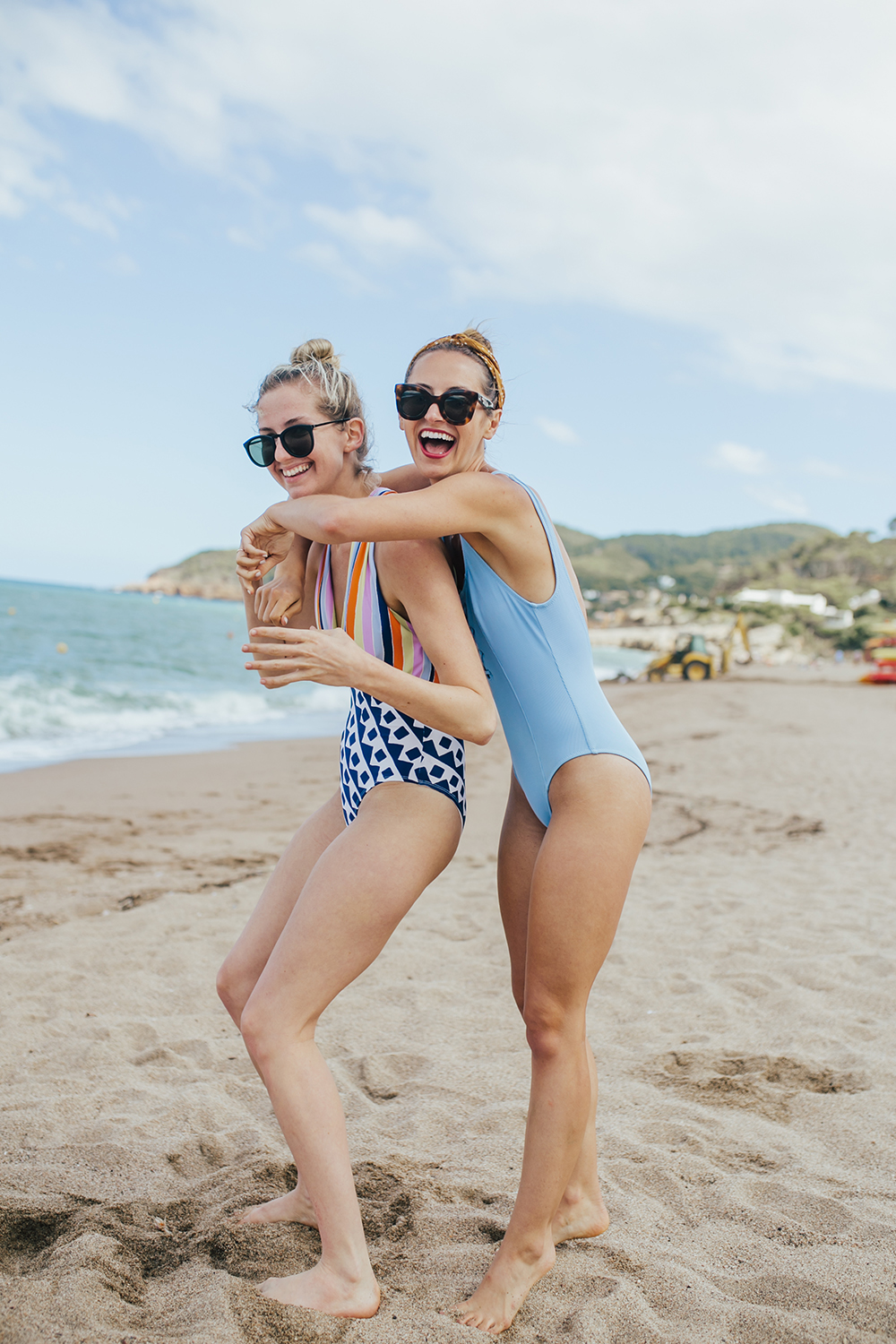 Ohh my heart! THIS. TRIP. My two best friends, so much laughter, the perfect setting…can we do it all over again?! See above? That's Elissa, my bestie since age 15…we go waaaay back. She's a flight attendant and used her magical powers to bring me and our other bestie (see below) Ben, to Barcelona, Spain for a week of pure bliss. We called this trip our "10-year-friendiversary" (…even though it's been over 10 years now…any excuse to take a bff trip to Europe, right?). Ps. If you're curious if we watched 'Vicki, Cristina, Barcelona' in preparation for this vacay, that answer is a definite yes. (I also watched Sisterhood of the Traveling Pants prior to Greece…no judgement, okay? 😉 ).
Days spent at the beach, nights dancing until the sun comes up, jazz concerts at random Airbnb apartments, sight seeing, tapas eating, cava drinking…excited to share a list of 10 must-do activities in Barcelona!
Before I get into our trip details (where we stayed, what to do, where to go dancing…ya know, the important stuff! 😉 ), I just want to say THANK YOU to Liss & Ben for creating an absolutely unforgettable week – LOVE Y'ALL! Aaaand with that said, let's get to it!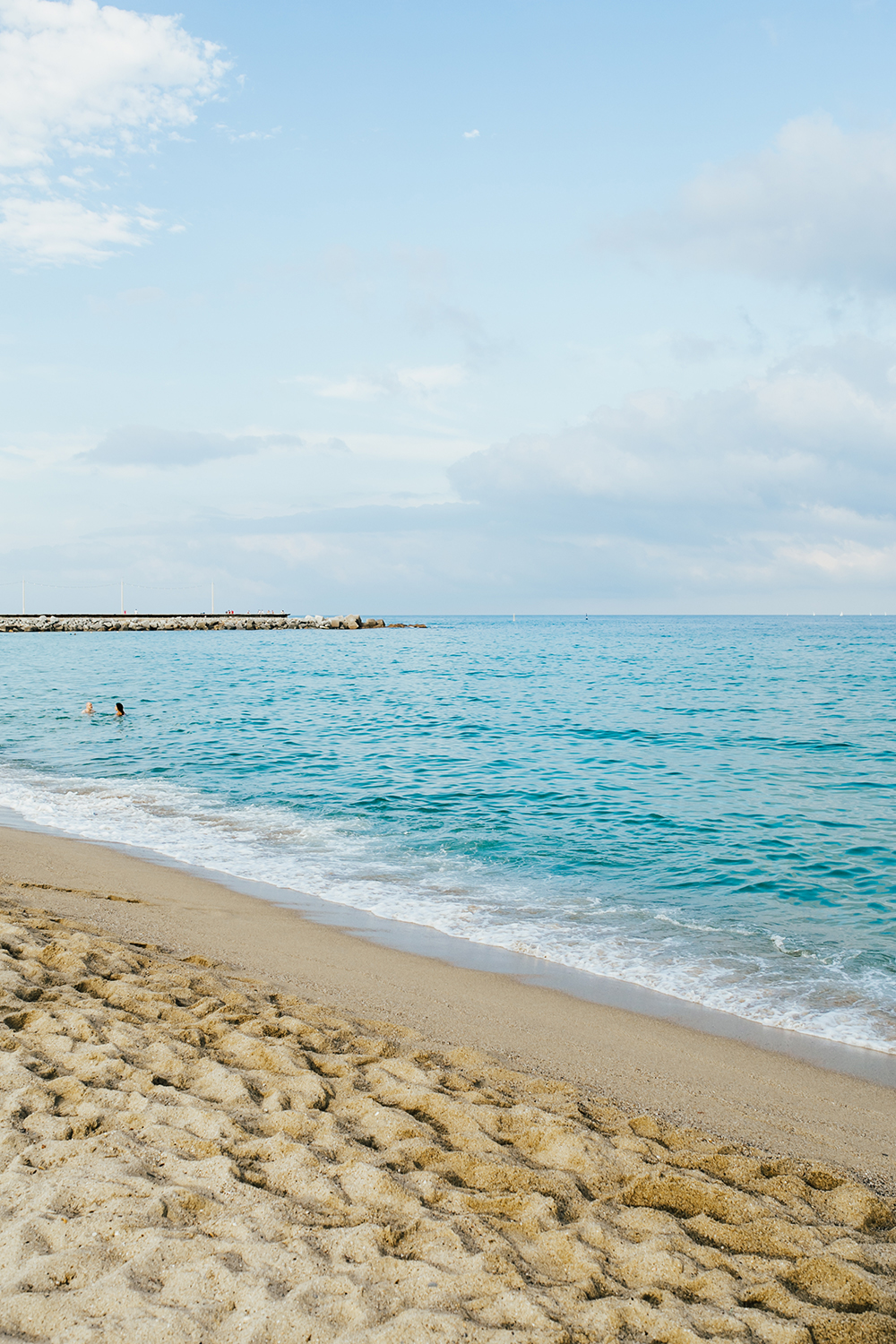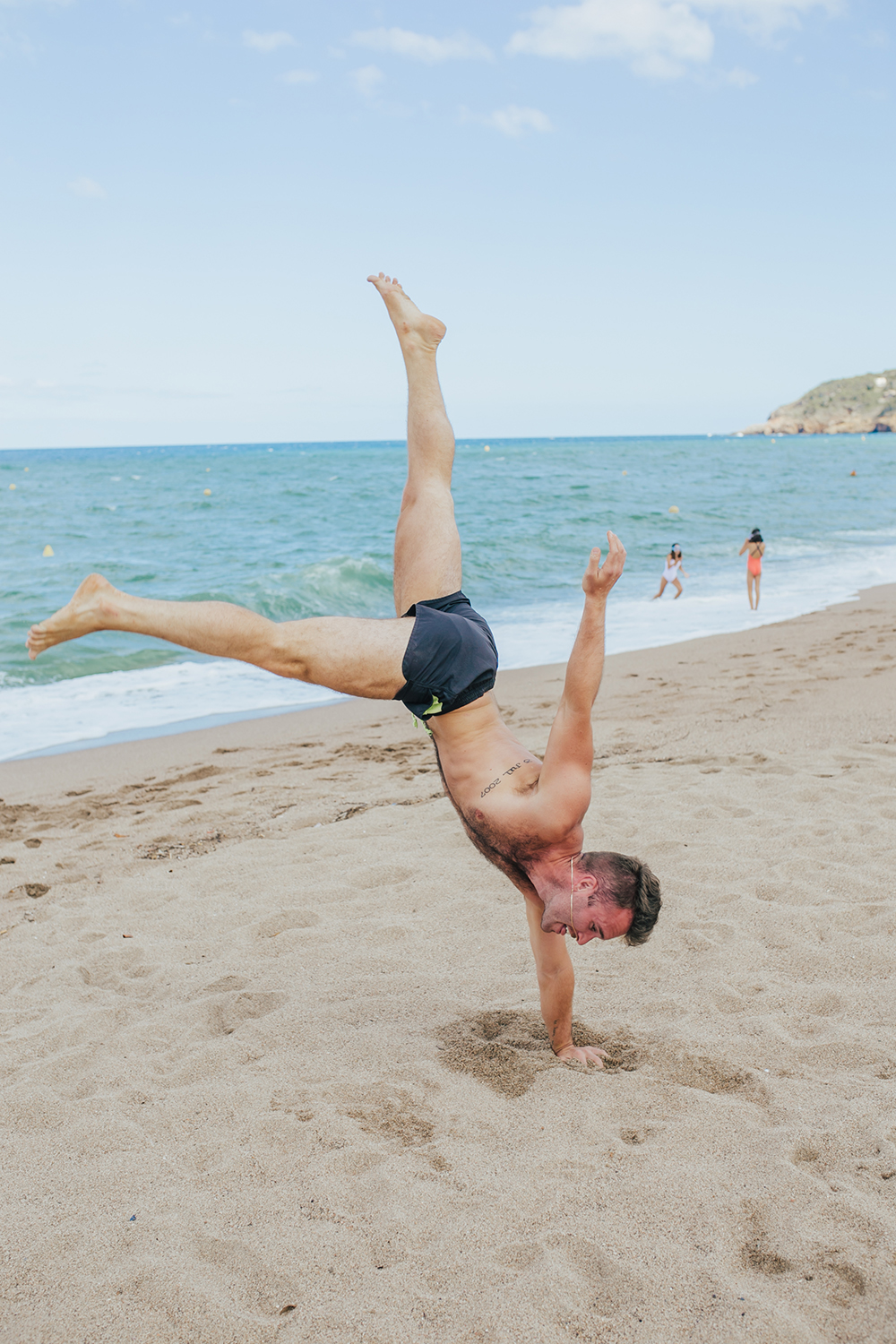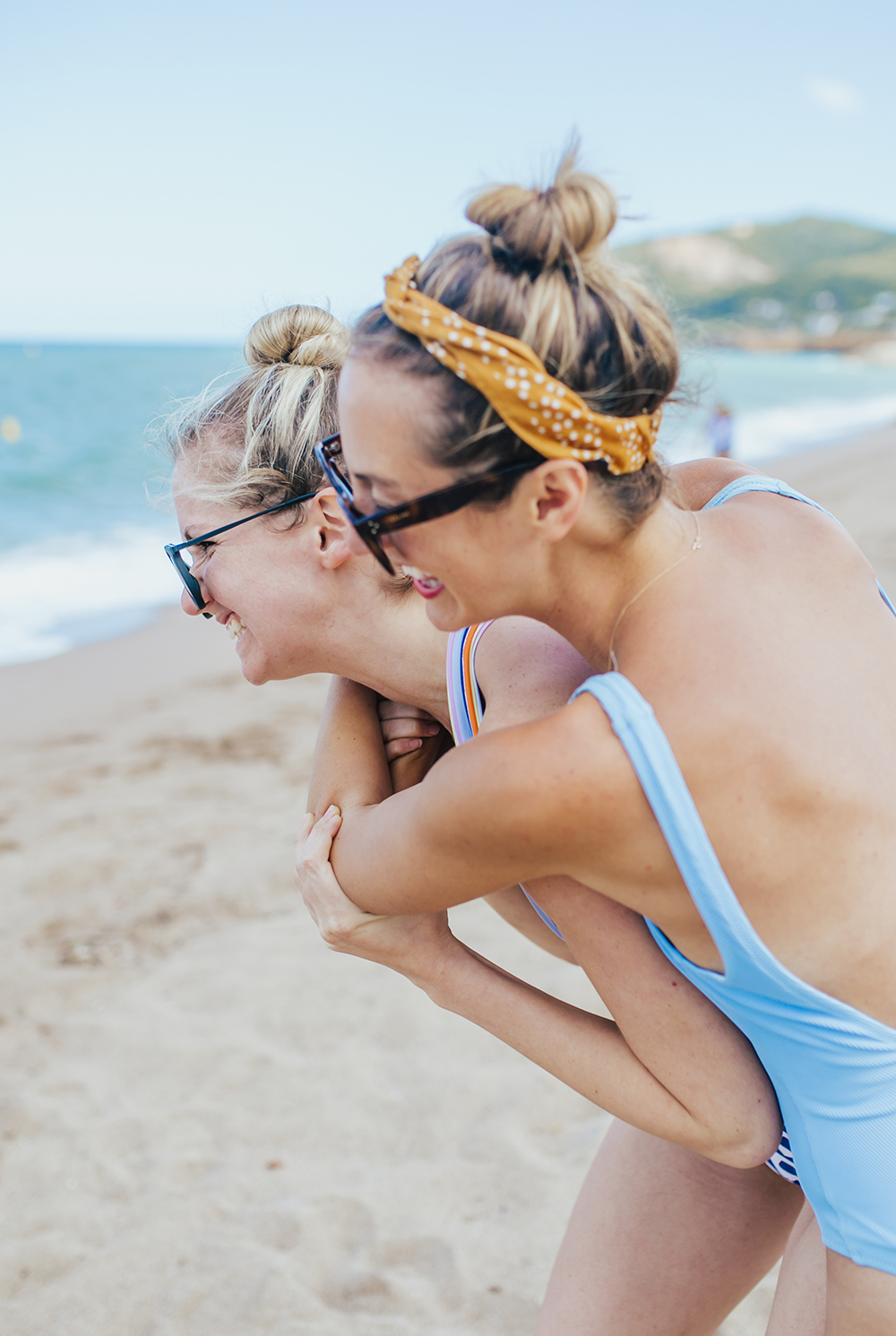 ELISSA'S SWIMMIE / MY SWIMMIE (wearing size small)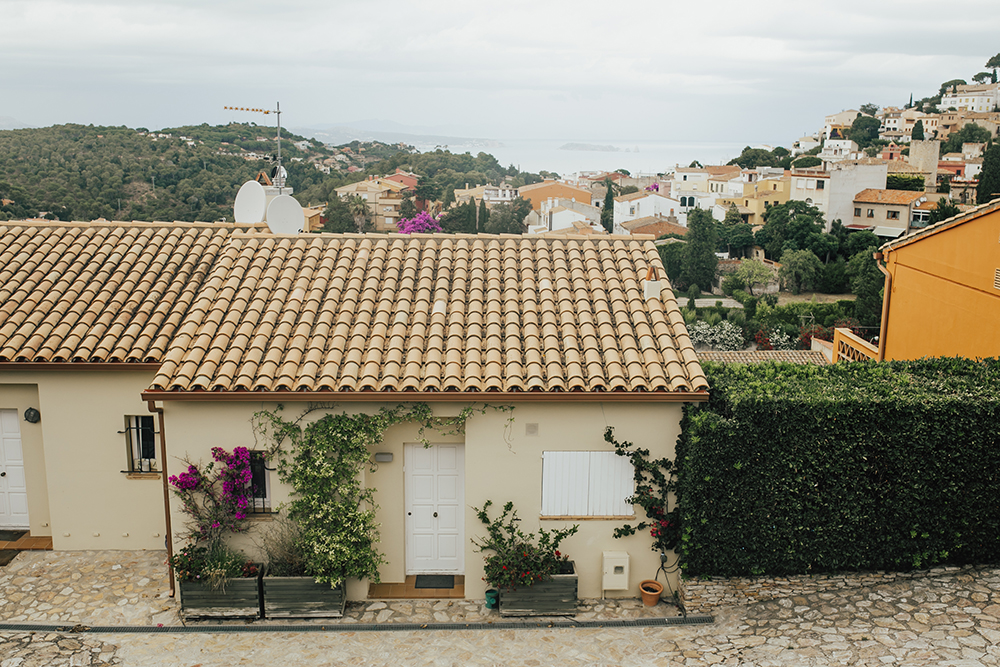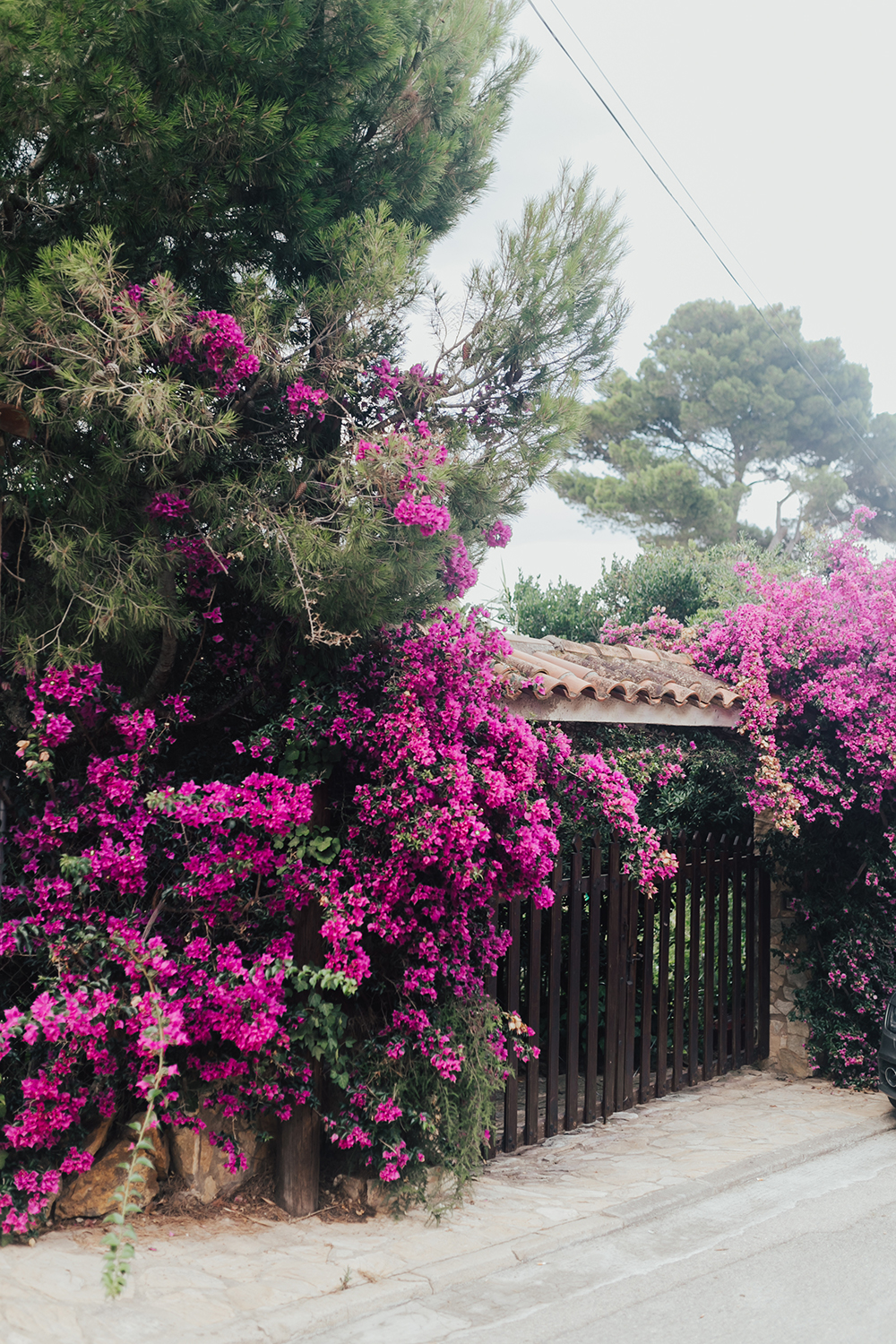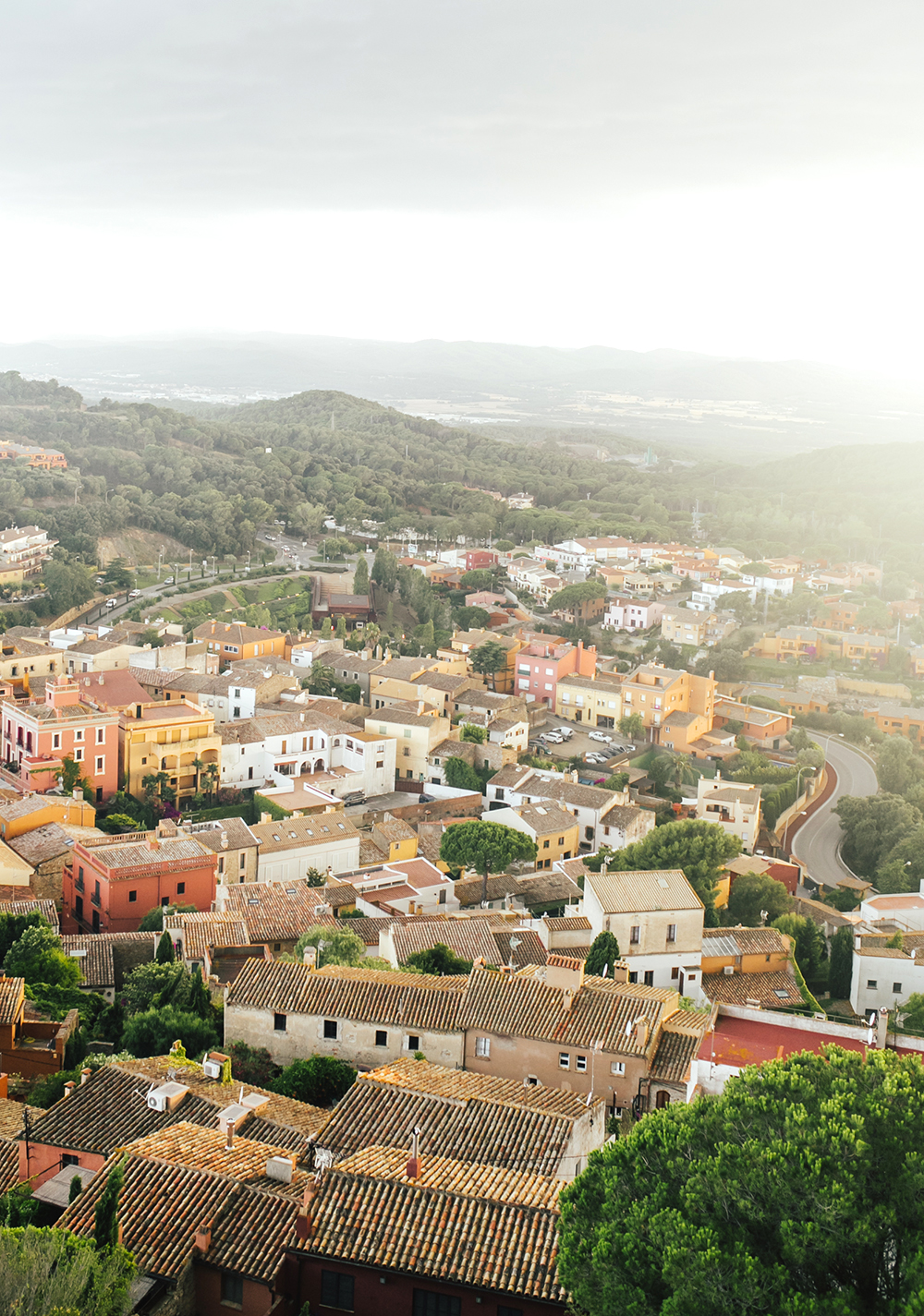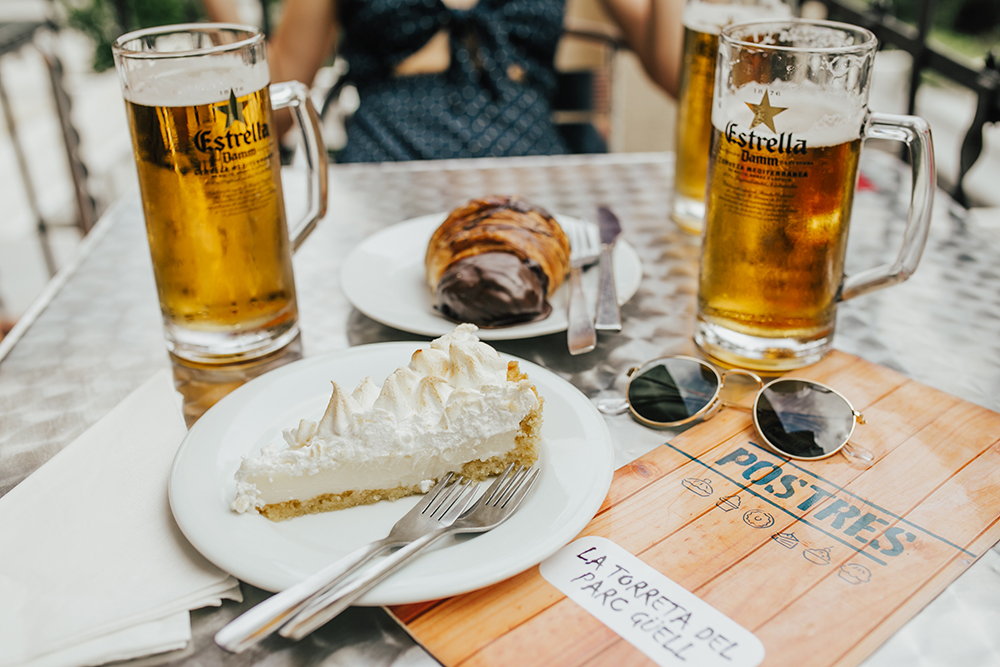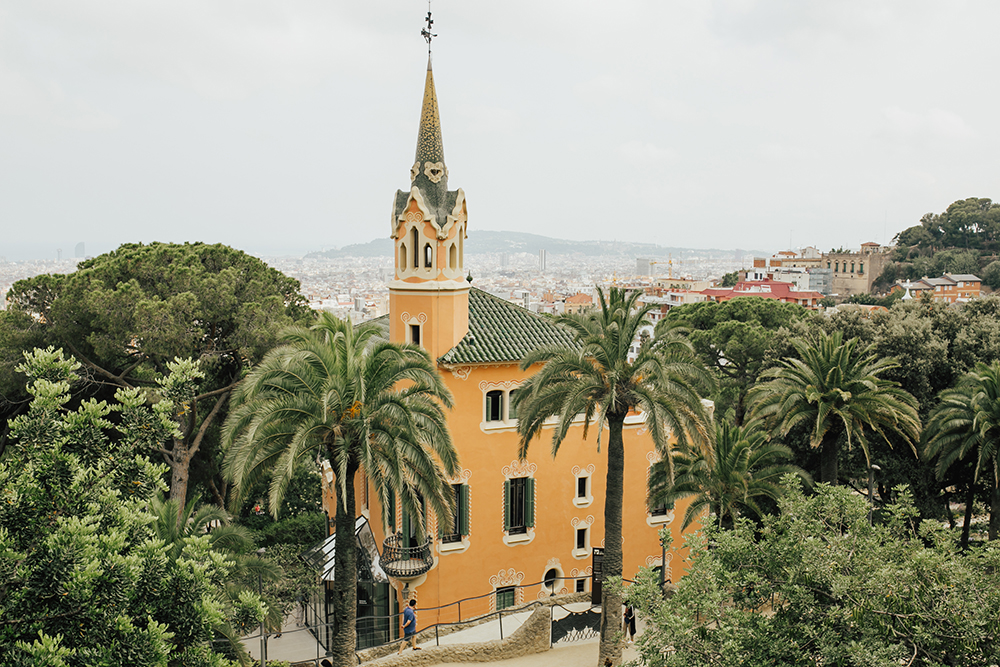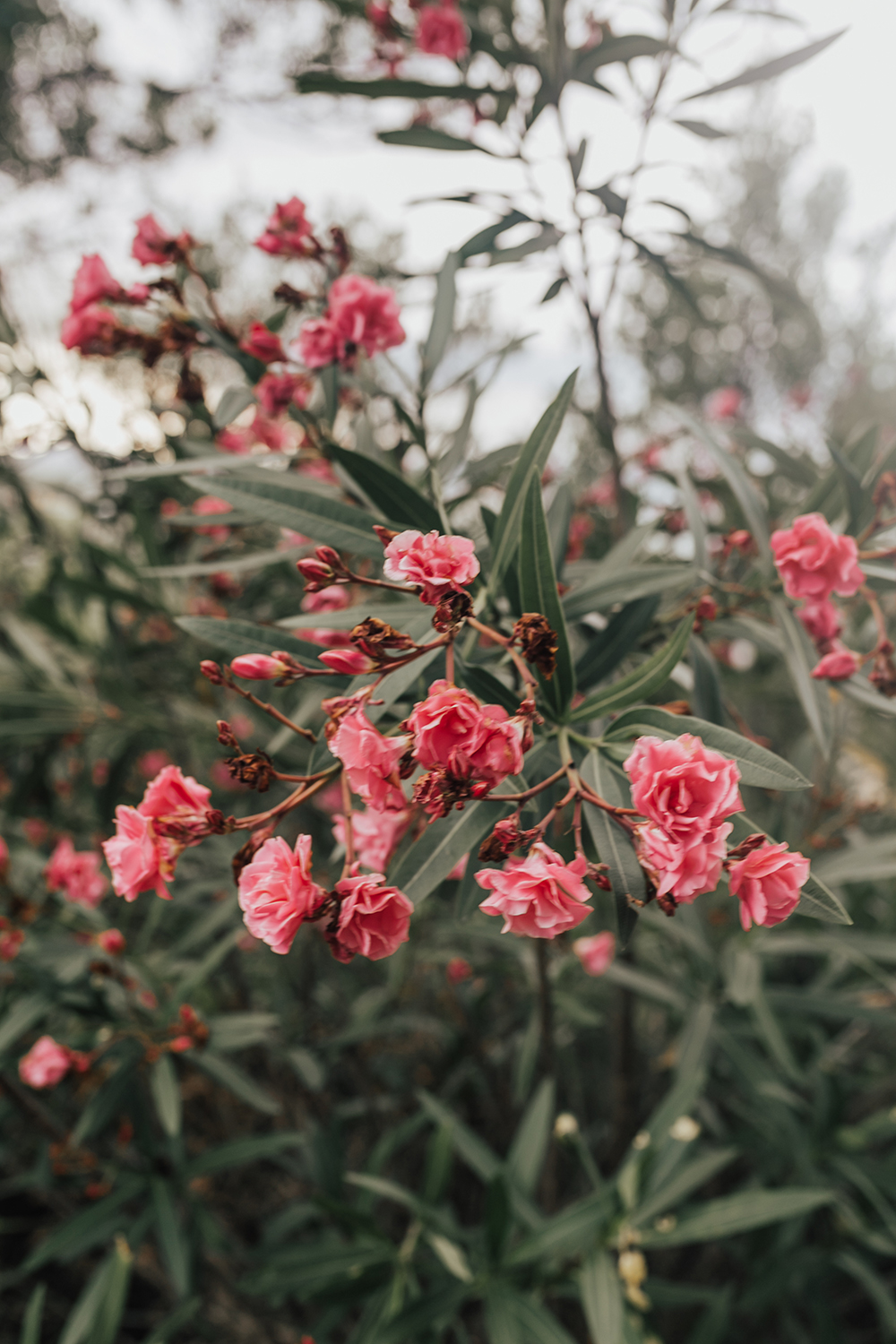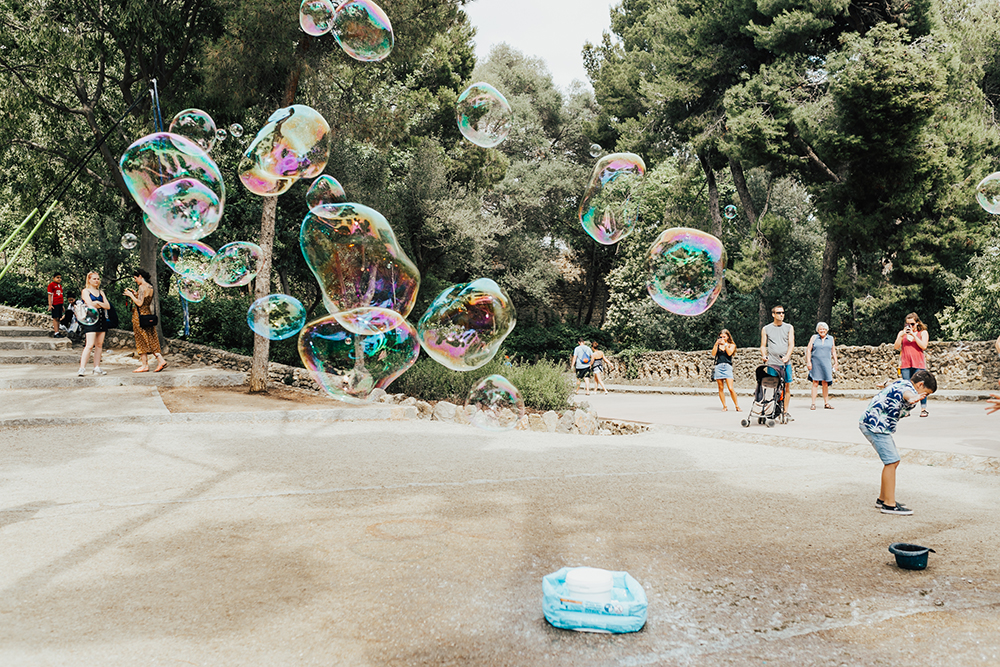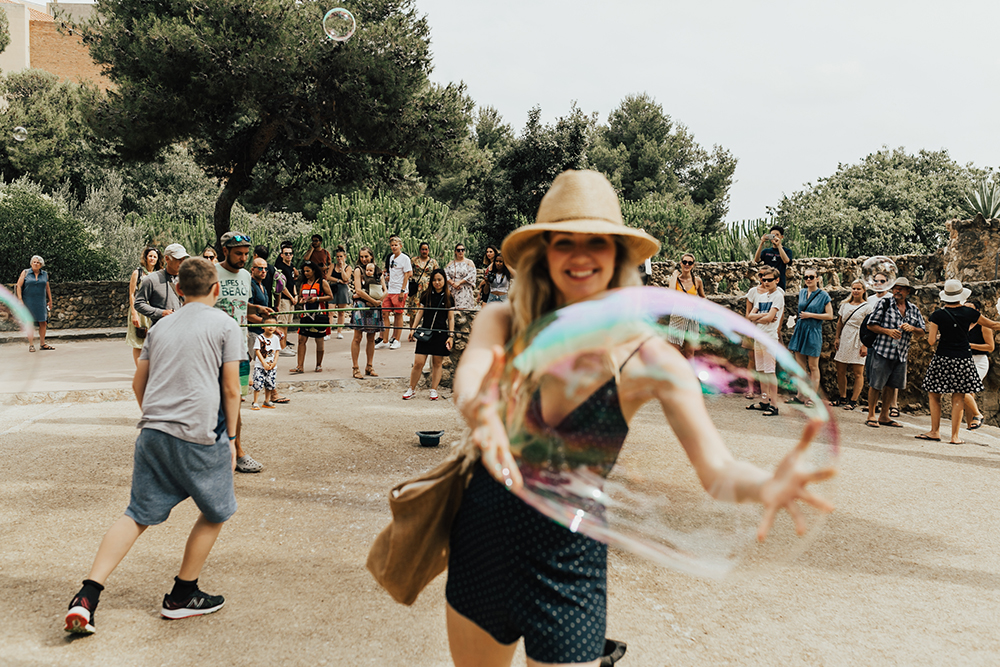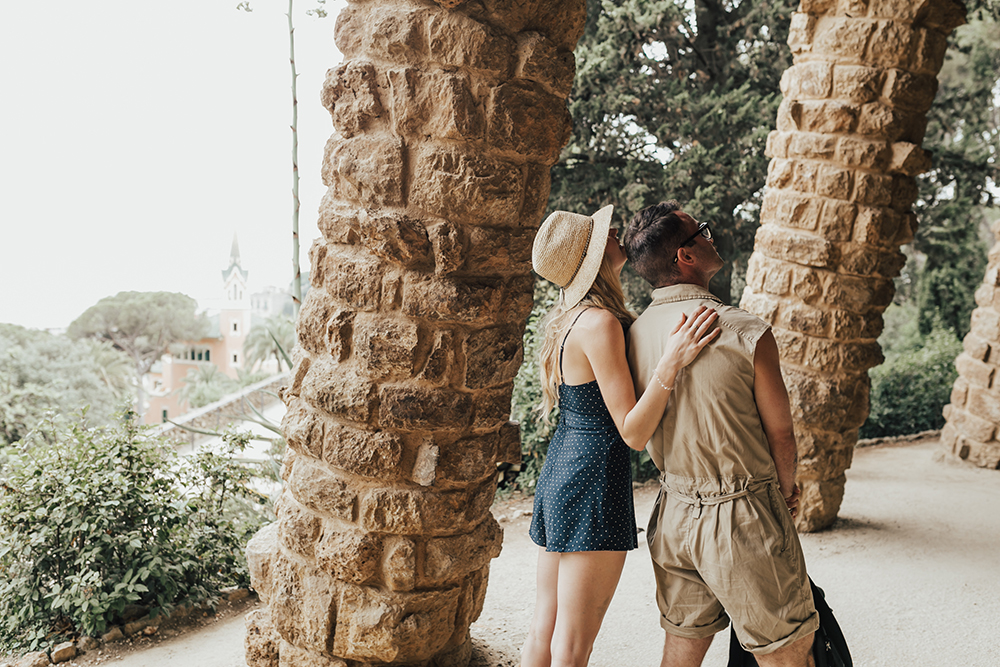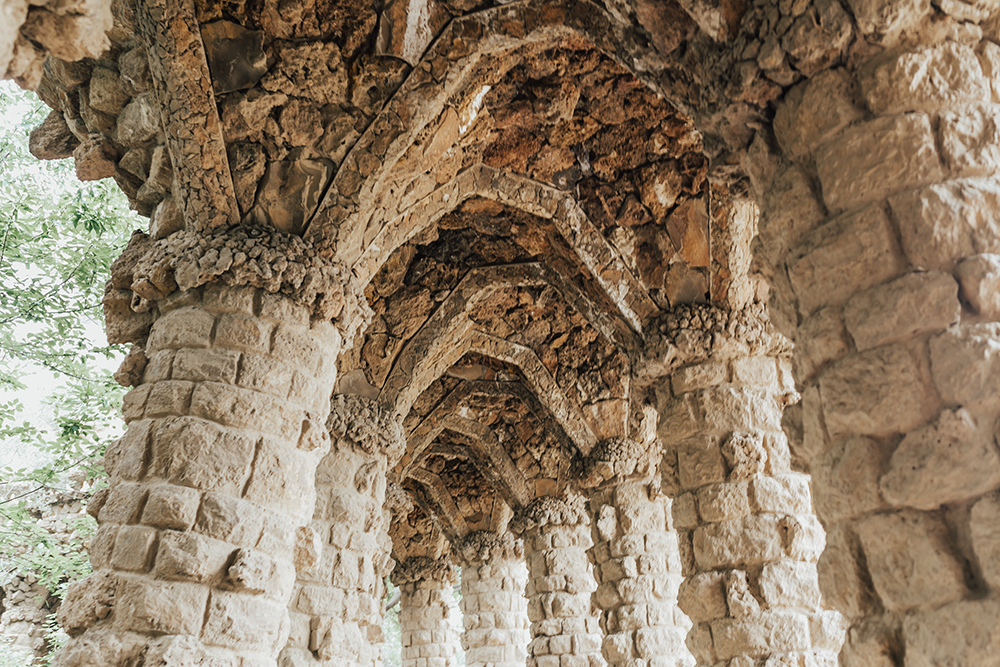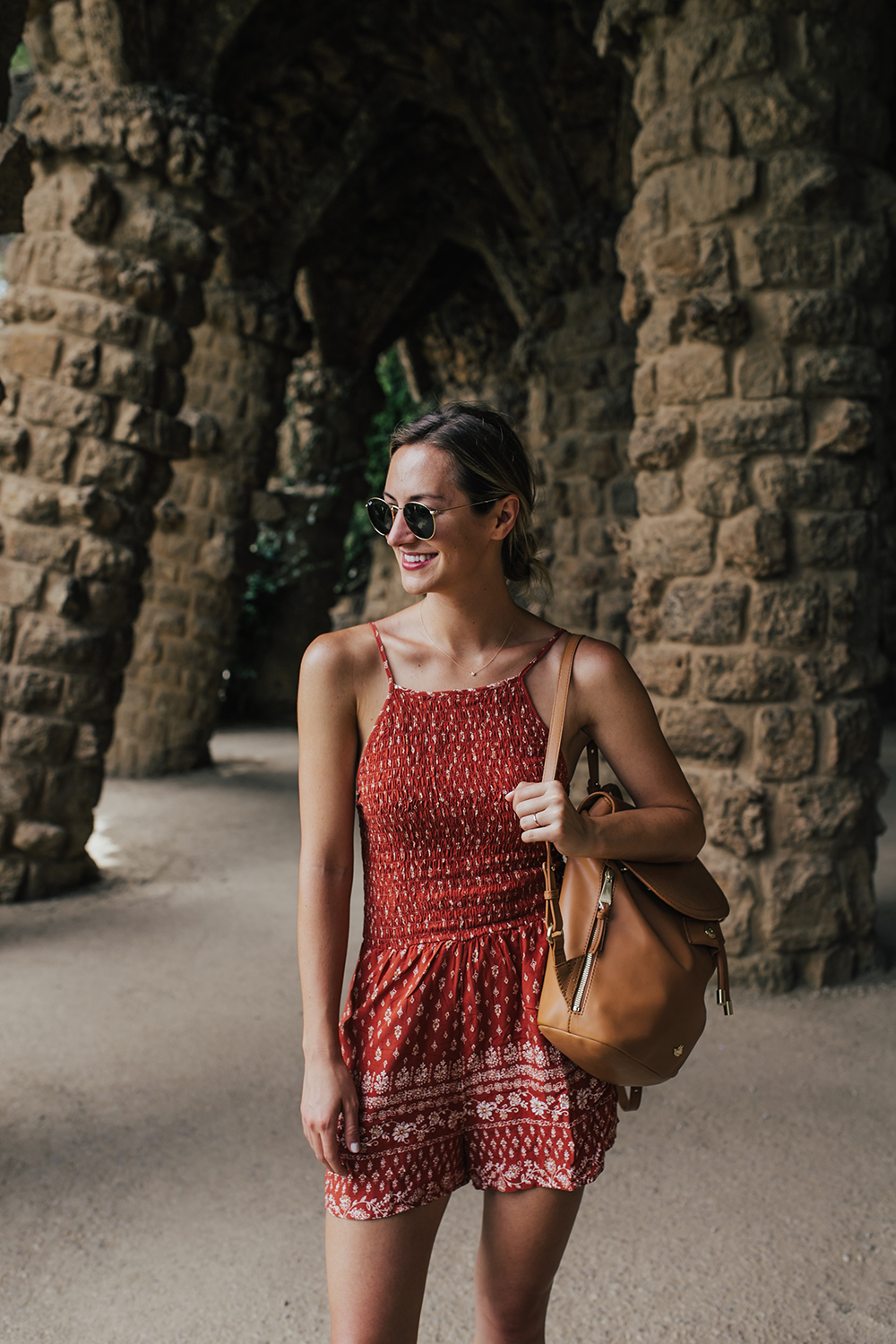 ROMPER / BACKPACK / SUNGLASSES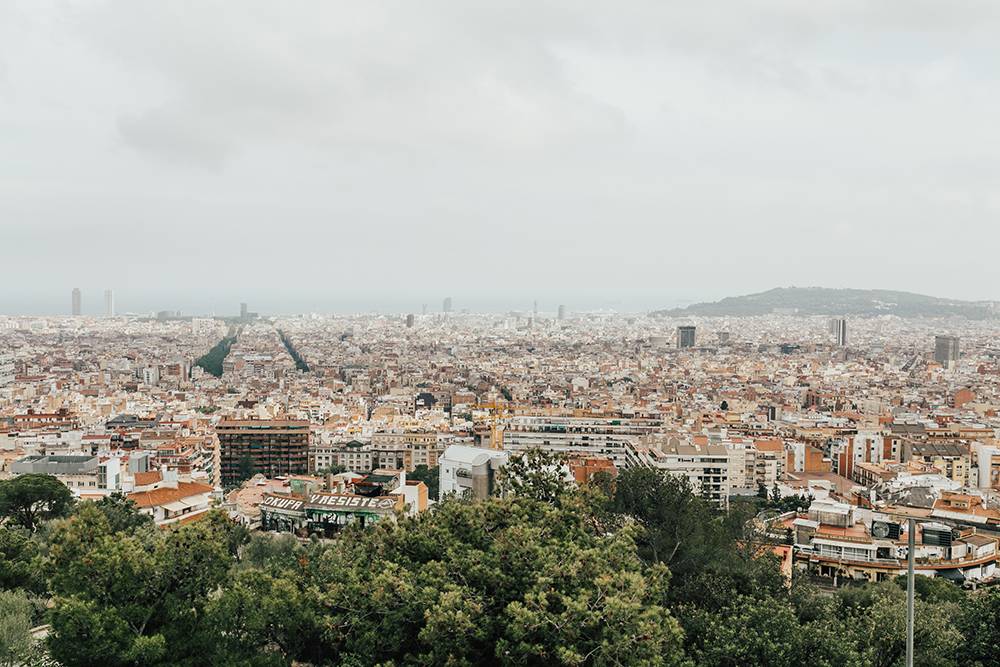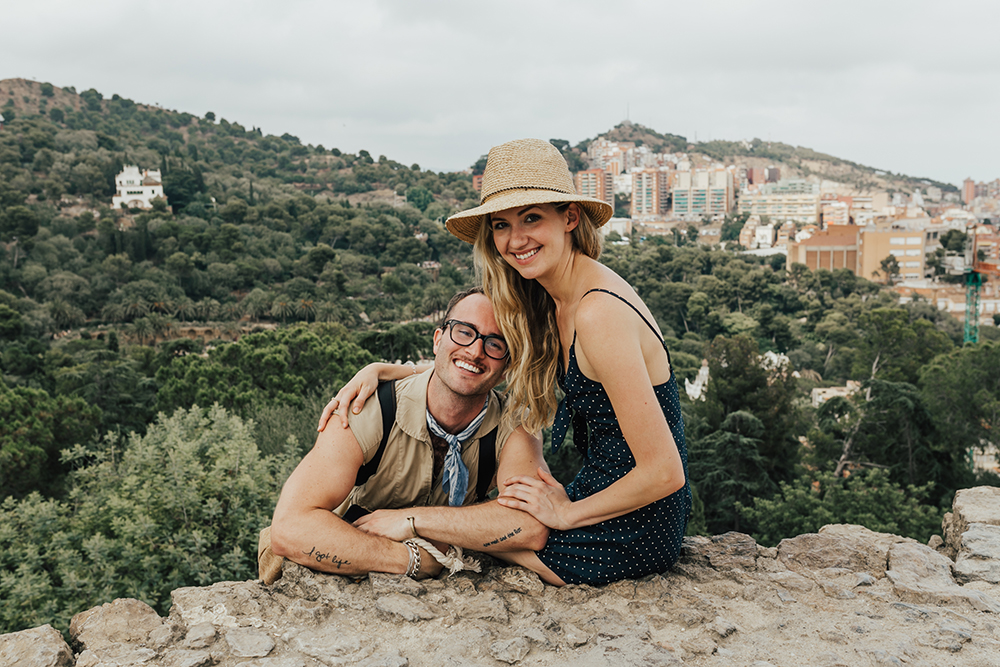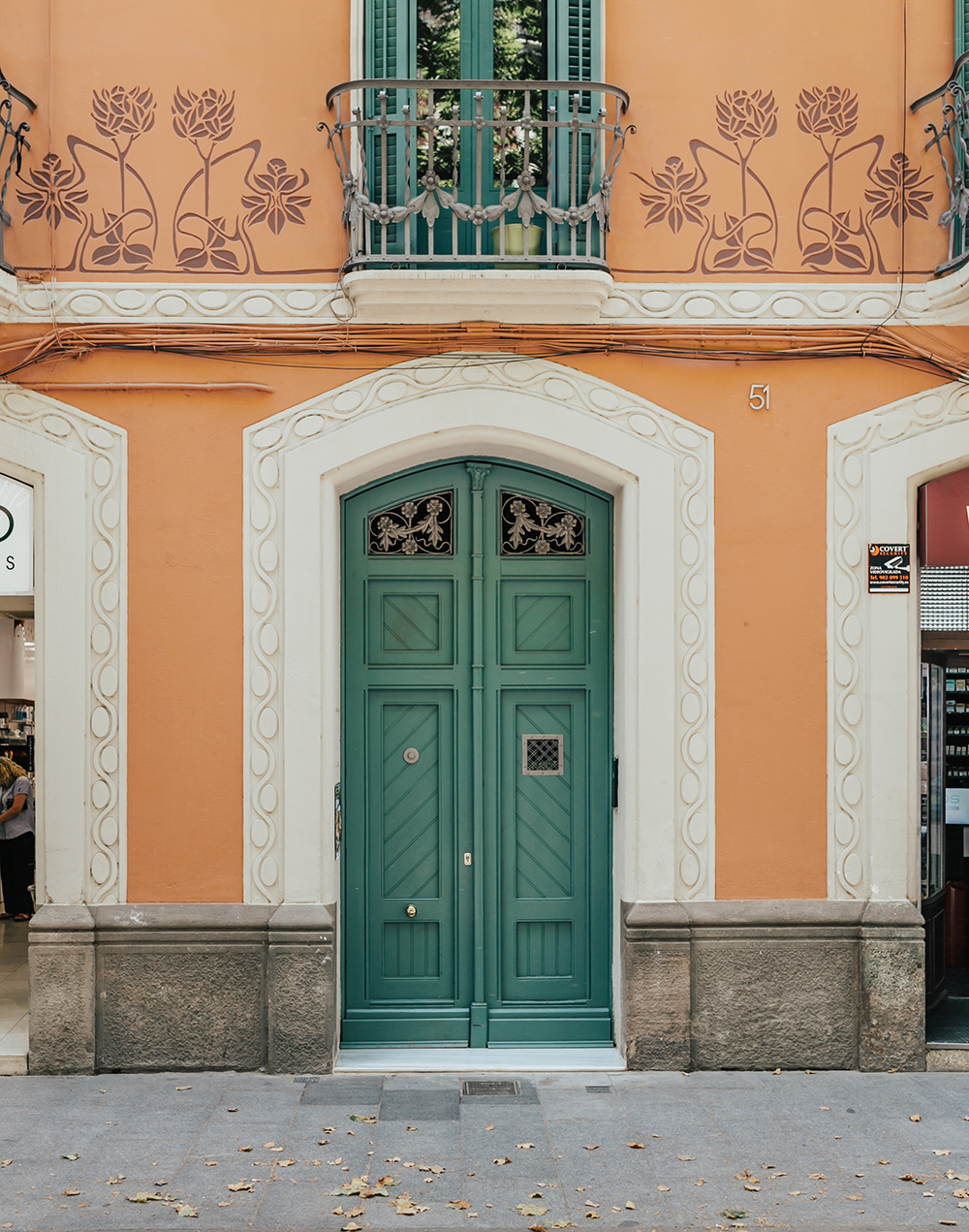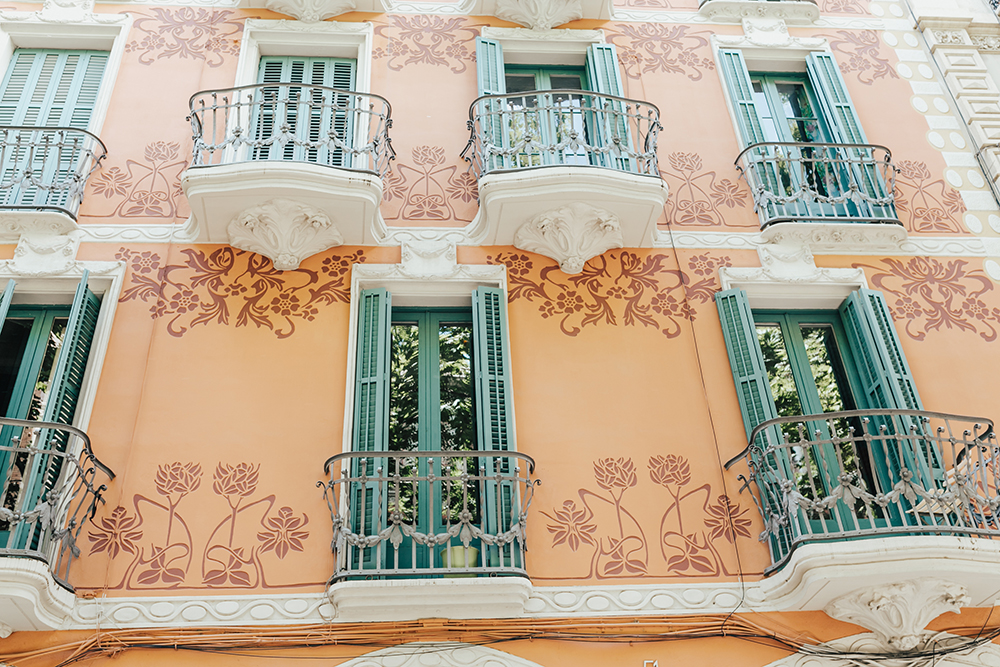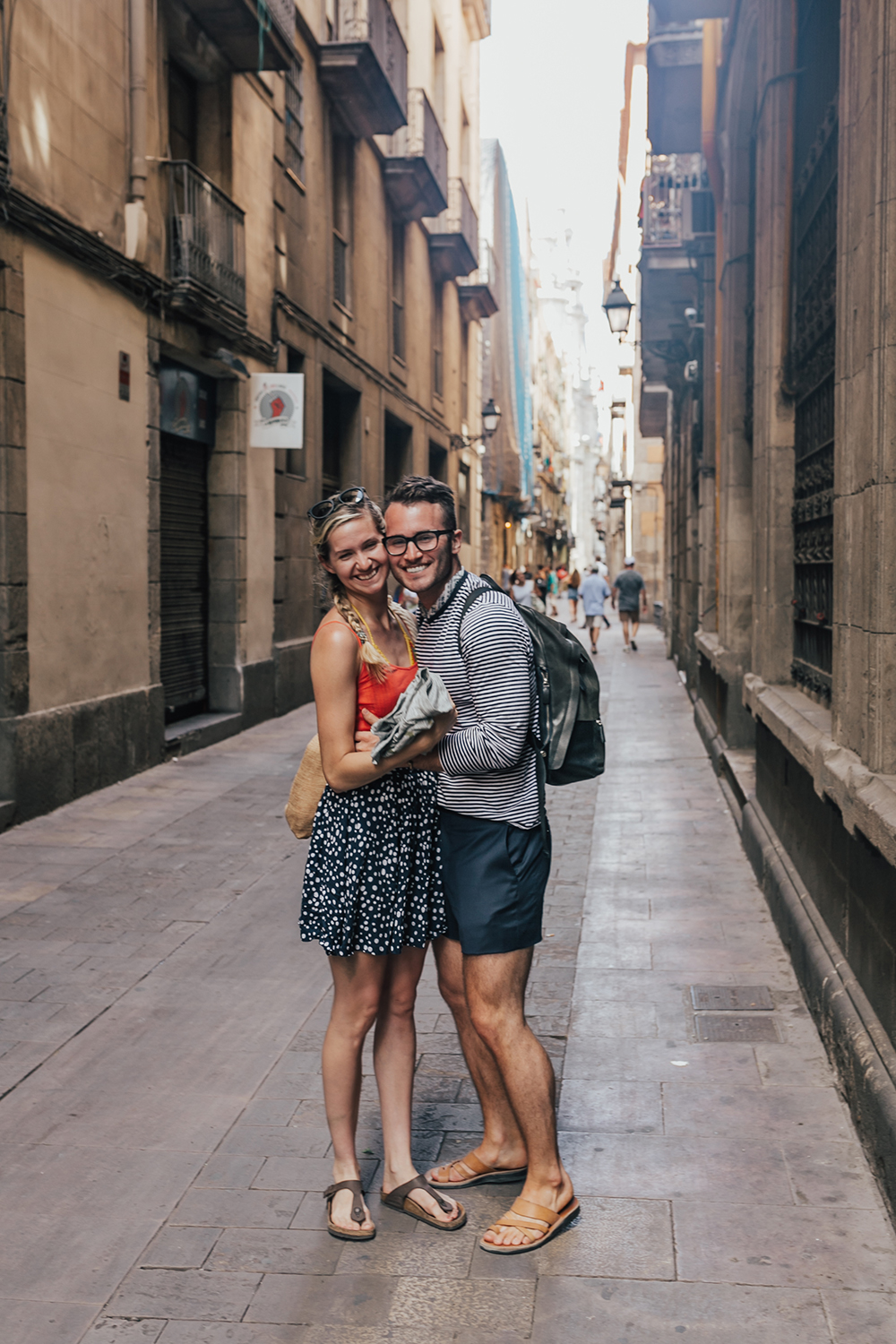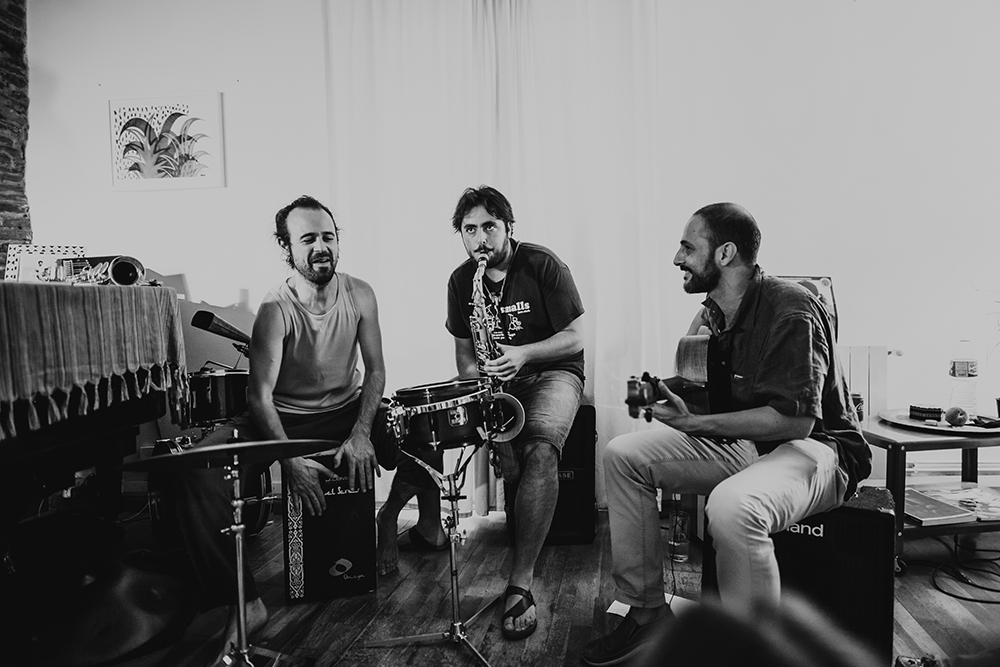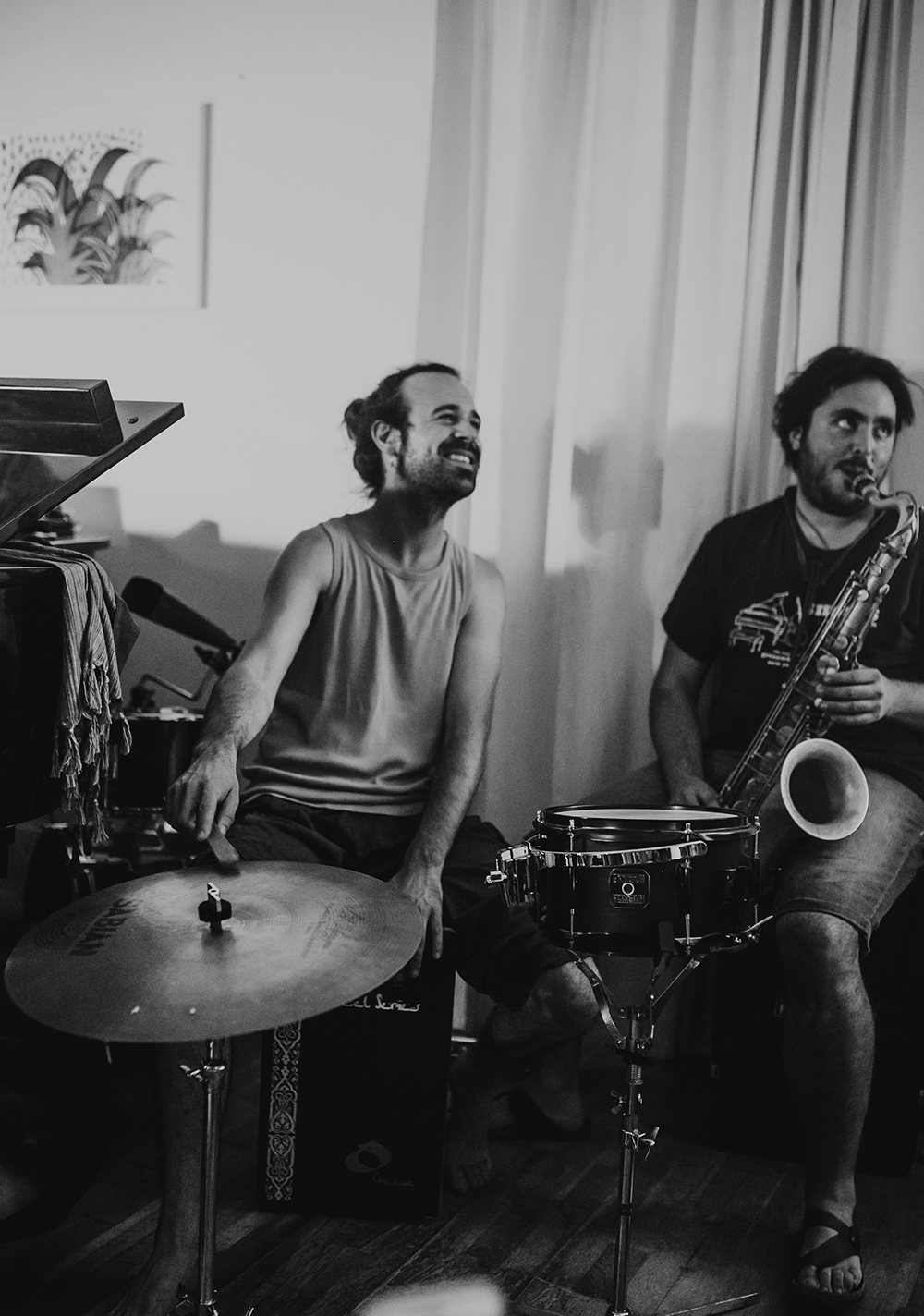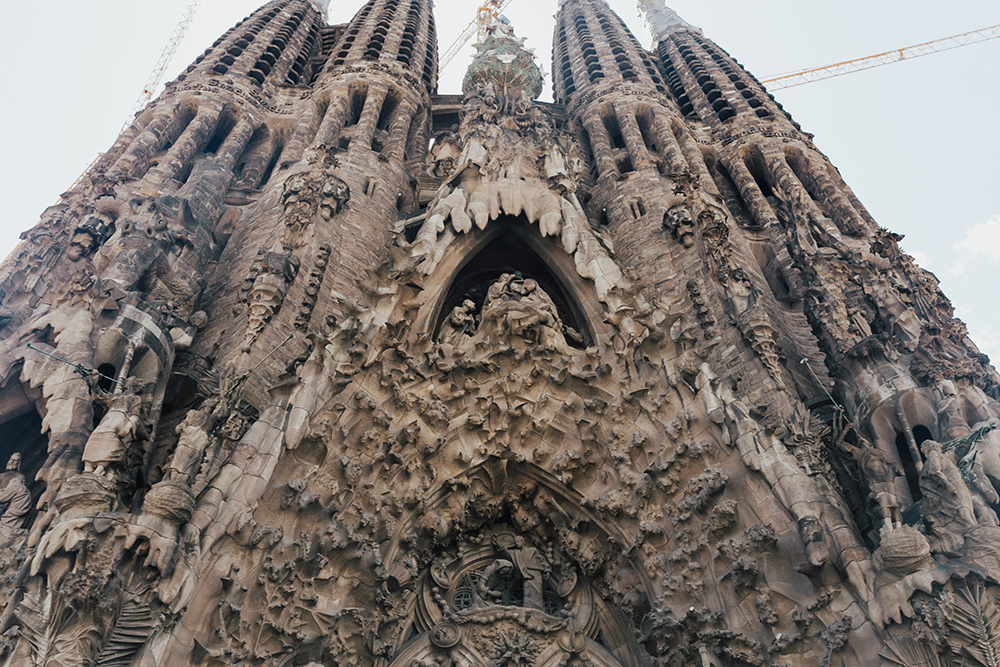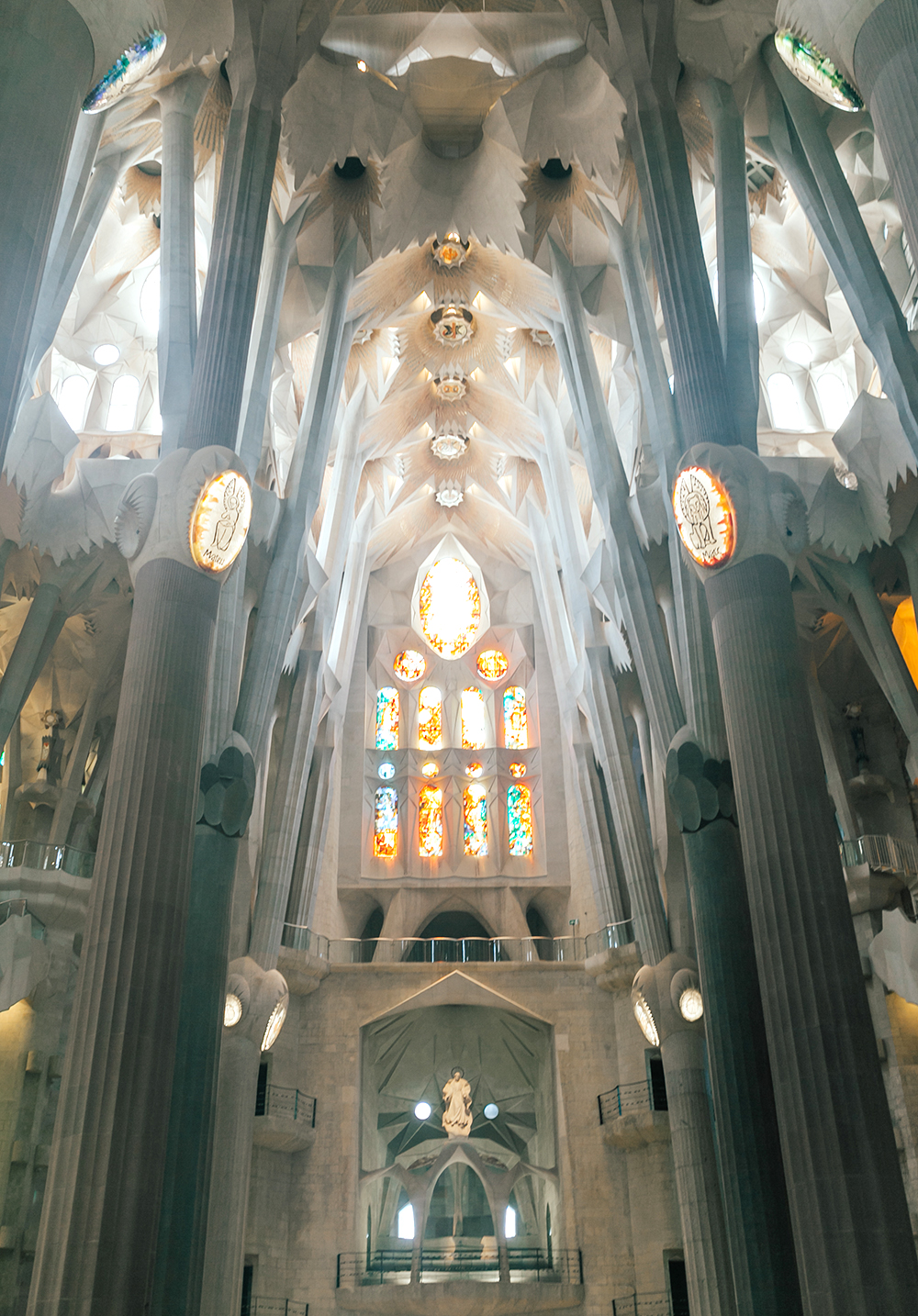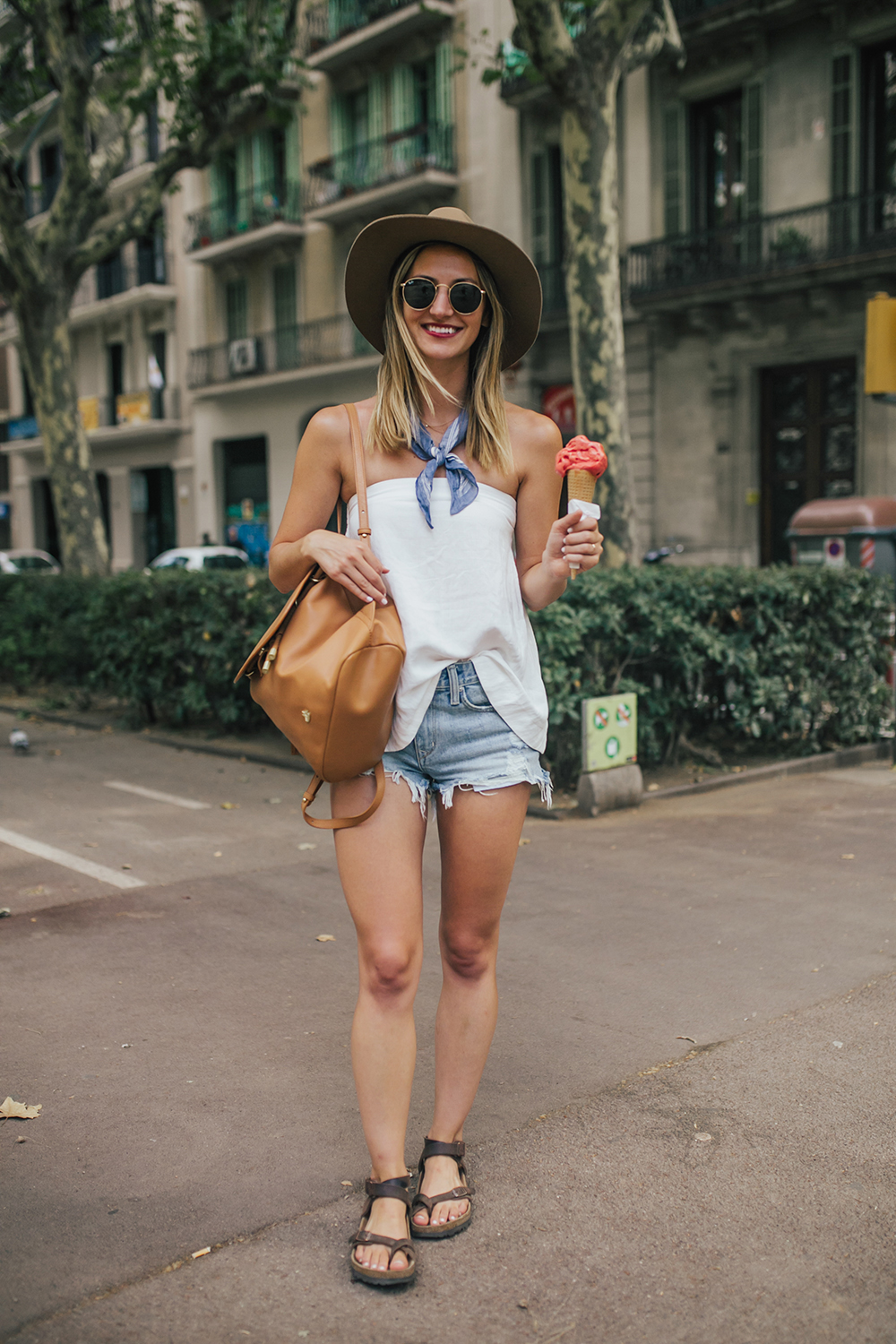 TOP / SHORTS / HAT / SUNGLASSES / SCARF / SHOES / BACKPACK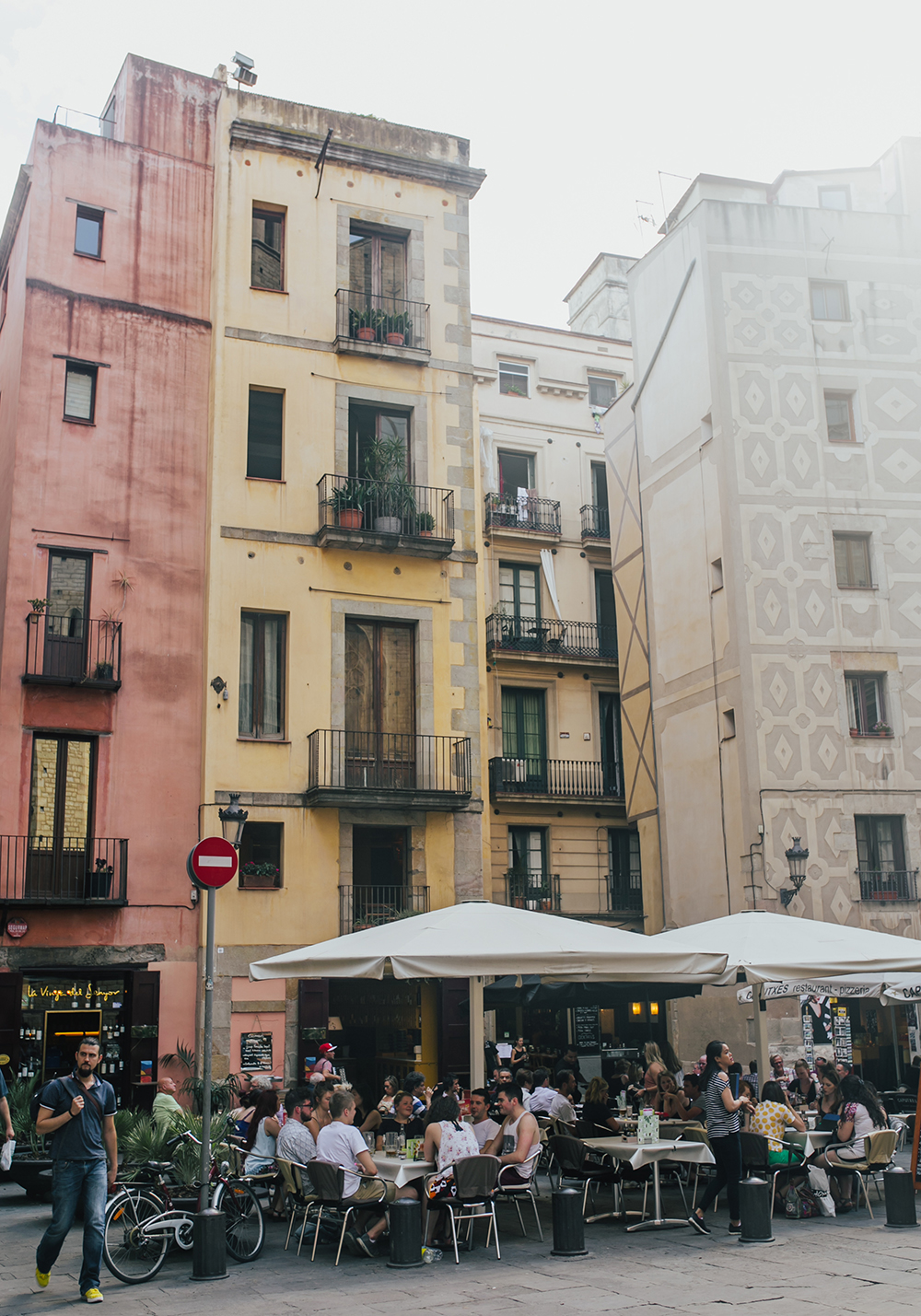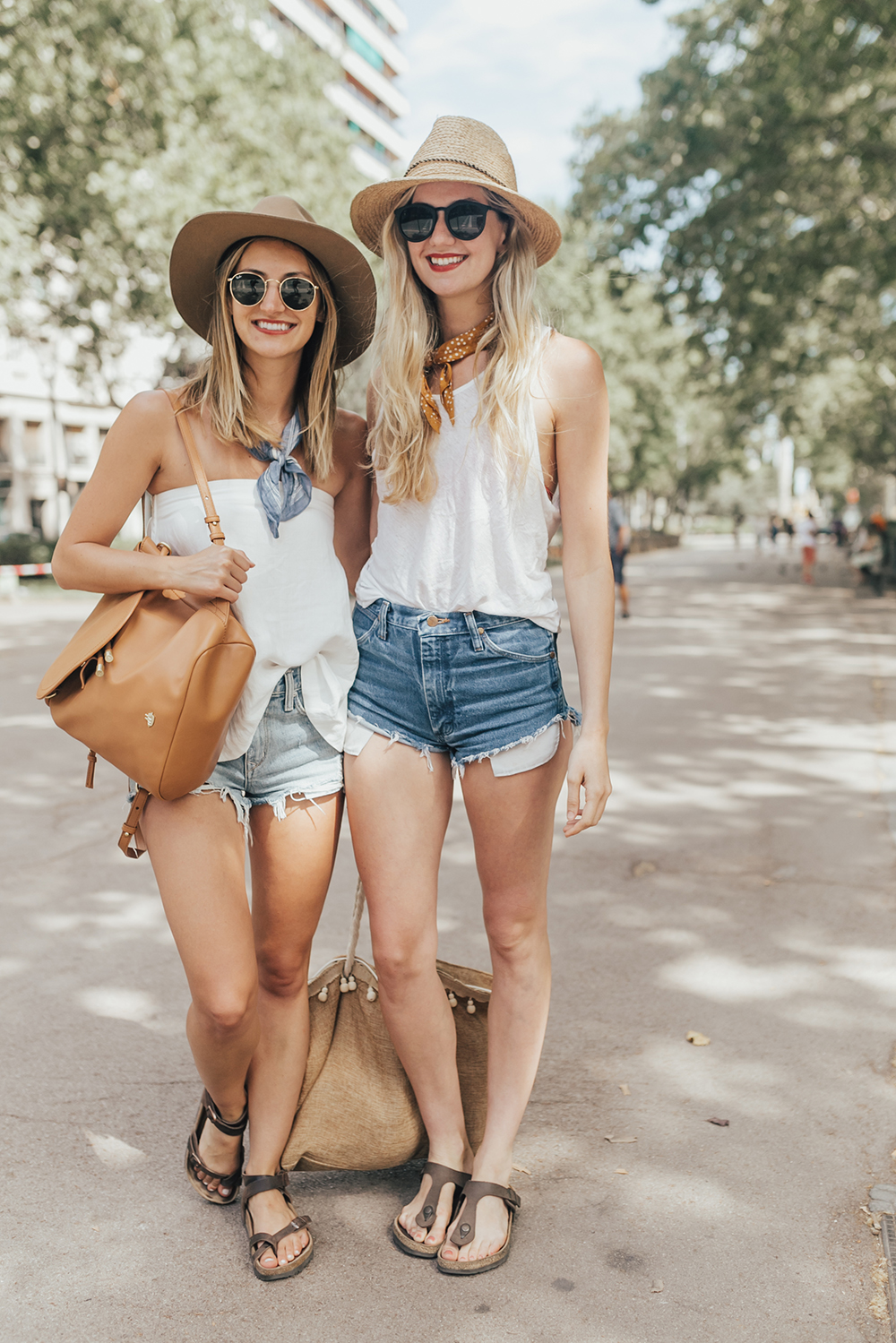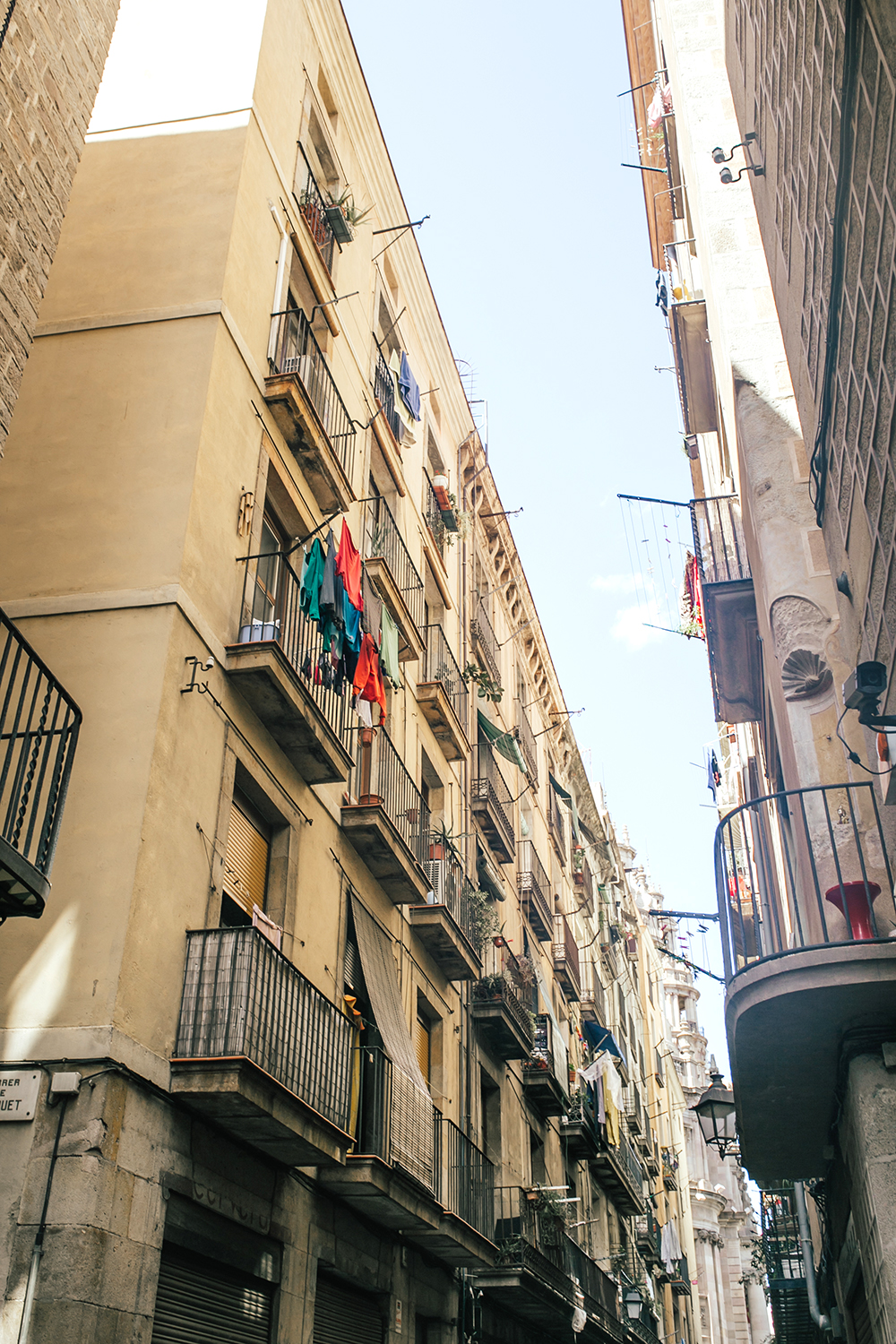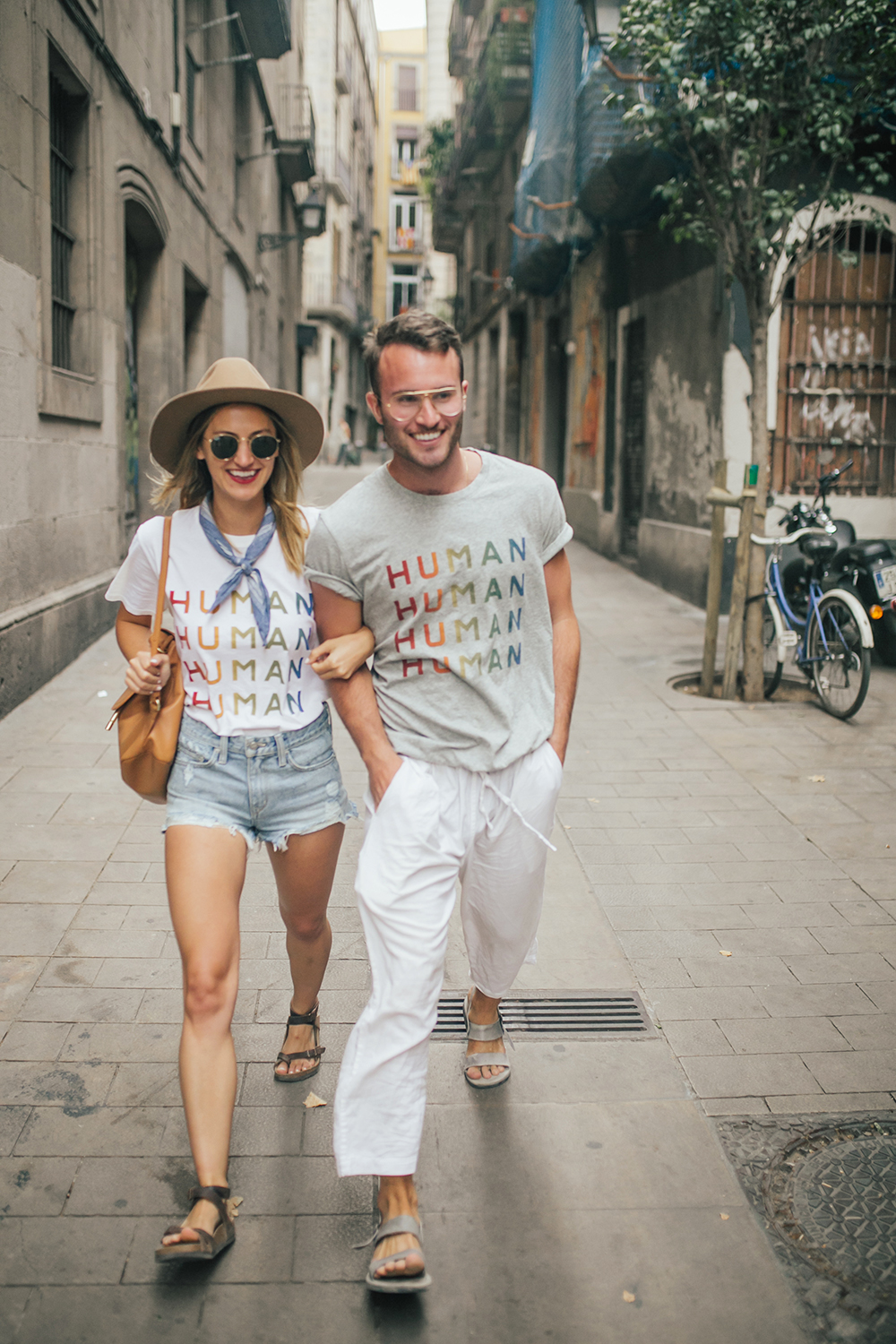 100% HUMAN TEES (June = Pride Month!) / SHORTS / HAT / SUNGLASSES / SCARF / SHOES

Where we stayed: We rented a studio apartment via Airbnb in the Gothic Quarter, which was about a five minute walk to Las Ramblas (the central, most popular street in Barcelona) and it was the perfect location! We had a few hiccups with our apartment (electricity went out, hot water stopped working, etc.), so though I wouldn't recommend our exact apartment, I would definitely recommend this part of town. (Great food options, too!)
Time of year/weather: We visited in late June/early July & the weather was mid/high 80s the whole time.
What we packed: Breezy tops/dresses, our comfiest sandals (I packed about 10 pairs of shoes and of course, only ended up wearing ONE the whole time – these kicks above are the ultimate walking shoes!), a handful of swimsuits, sunglasses and one light jacket for the evenings. Liss and I both went makeup + hair styling free the WHOLE week (except for lip stain, we both had some fun with lip colors) and it was wonderful. Barcelona has a very natural, down to earth sense of style…less is more here and I loooove it!
10 THINGS TO DO IN BARCELONA:
1. Go to nude beach: I feel compelled to start with this one because it was awesome…and so freeing! Suns out, buns out, ya know? 😉 We went Mar Bella Beach almost everyday while in Barcelona – it's stunning, there are a couple of great bars along the beach (our favorite was a bar called Be Gay – tons of cava and good beer!) and lots of swimming. I haven't ever been to Hippie Hollow in Austin, but after living the nude beach life in Europe for a minute, I would be up for it!
2. Go dancing at Sala Apolo: My inner granny went away for ONE night while in Barcelona and it was the best time I've had in ages! Ben met up with a friend one evening, so Liss and I put on our dancing dresses (…because we literally wore our Birkenstocks to the club…we went the comfort route for shoes…ha!), drank a few gin and tonics and danced our hearts out until the sun came up. The downstairs portion of Apolo has 80s/90s/current music playing (the upstairs is electronic tunes) and gahhh, if you're in Barcelona, it's a must!
3. Rent a car and take a day trip to Costa Brava: Costa Brava is the coastal region of Catalonia and a two hour drive from Barcelona. About an hour into the drive, you'd think you entered Italy – it is truly SO beautiful! The photos at the beginning of this post were snapped in Costa Brava at the beach…see what I mean? WELL worth the drive and also a nice change of scenery from a big city like Barcelona. Grab a bottle of wine and enjoy a little sun bathing!
4. Hike around Park Güell: the public park and garden area is home to beautiful architecture by the famous Antoni Gaudí. You can pay to visit the Gaudí House Museum on the property, or simply stroll around leisurely and hike up to get a panoramic view of the city. This is one of my favorite things to do in Barcelona! Hike down the hill and treat yourself to a cold beer and yummy dessert at a nearby cafe (…that's what we did!).
5. Go inside the Sagrada Familia Cathedral: the first time I visited the gorgeous Sagrada Familia, I didn't have time to go inside (we were only in town for a day), so this time it was so wonderful to see the inside – it did not disappoint! I have never seen a cathedral that felt more bright, colorful or inviting – it's a sight to see! The cathedral has been under construction since 1883 and is said to be completed in 2020.
6. Get brunch at Granja Petibo: this place is DARLING! Amazing food (I had the avocado toast and a short stack of chocolate/banana pancakes), fresh juices, great coffee options….the cutest little button of a cafe – highly recommend!
7. Go shopping around Las Ramblas: Scoop up some unique trinkets, home decor goods or a cute, new outfit! TONS of adorable boutiques around this area.
8. Get coffee at Nømad Coffee Lab: this coffeehouse was our saving grace every morning! It was tough to find espresso that we reaaaally loved – until we found Nømad. Just blocks away from our apartment, this place was SO GOOD. Get the iced latte if you need something refreshing, it was our fave.
9. Visit the Picasso Museum: one of my favorite activities was wandering through the Picasso museum. See hundreds of his beautiful illustrations, paintings, doodles, sculptures and more, plus learn Picasso's educational and family history (which was really interesting!). Quite a fascinating exhibit and in a great part of town. After the museum we grabbed cappuccinos and a bite to eat at a nearby cafe.
10. Grab a bottle of vino and listen to some live jazz music: signing up for an "Airbnb Experience" was one of the best surprises of our trip. Ben signed us up for a "live jazz in an intimate setting" activity through Airbnb, which meant we stopped at a market for some olives and wine, then took the subway to a hosts apartment where we met about 20 other Airbnb travelers sipping drinks, chatting and prepped to enjoy some live jazz! The three players were INCREDIBLE and so much fun…it was such a special night and a great way to make friends with fellow Airbnb travelers. Can't recommend this enough!!
——
Aaaand that's a wrap on this one! I enjoyed Barcelona during my previous visit, but after staying for a full week, I definitely fell in love with this city. The carefree + relaxed vibe, combined with friendly people and the perfect mix of beach and city feel really had me enjoying myself…I was so excited to get out and explore each day! If you have any questions about my trip or Barcelona in general, feel free to leave them below!
Hope you enjoyed this one! XO