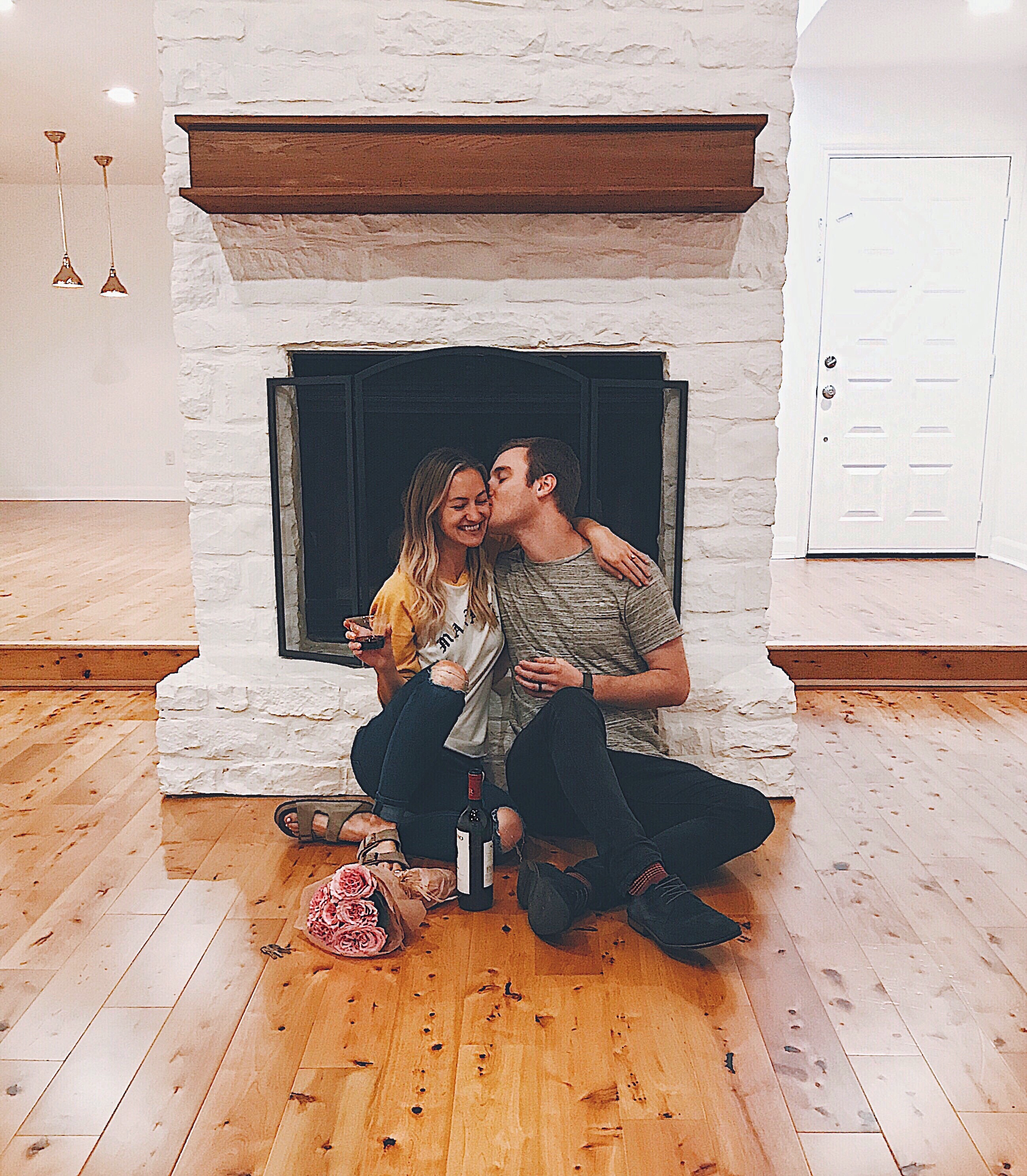 Our big secret is finally out: we bought a house!!! Ah! We are all moved in and I can OFFICIALLY share the wonderful news!! We know the home buying process can get tricky, so I wanted to wait until it was 100% ours before I shared the news on my blog. We are beyond elated and so happy to be in the home of our dreams!
Thank you all for being patient with me over the last few weeks – this home buying thing takes a lot of time and it was pretty much consuming our lives for a minute there! Two days ago we had our final signing and got the keys…it was a pretty surreal day! After the meeting, Blake and I sat in his car in disbelief that this new chapter in our lives was about to start…it just felt too good to be true.
We're looking forward to making wonderful memories, hosting our friends and family (hooray! enough space for visitors!), and one day – starting a family in this house. Oh, and of course, decorating – yay! 😉 Can't wait to show y'all more of this beautiful space as it comes along!
Special thank you to our friends and family who have showered us with love during this special time, we are so grateful!
Psst… I know my readers are full of wonderful advice! If you have any tidbits or words of wisdom you'd like to share with a couple of first-time home buyers, please leave a comment below! XOXO