Hope your New Year is off to a wonderful start! I'm excited to finally share this look on my blog today because 1. this gorgeous cami tank is a MUST (layer it up now and wear alone in the summer) and 2. that ridiculously cozy + oversize cardigan is literally heaven and you need it, too!! So, let's get to the details, shall we? 😉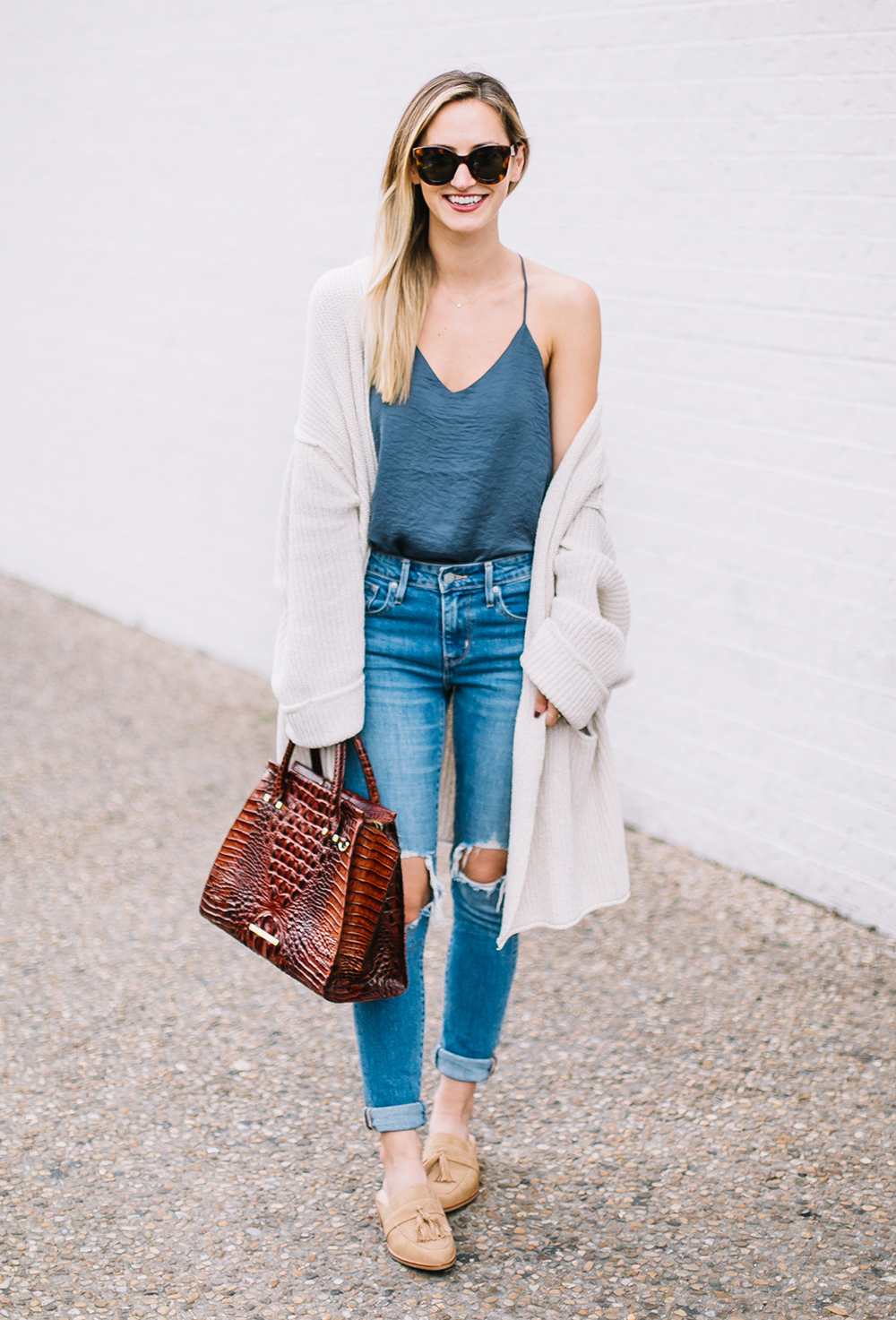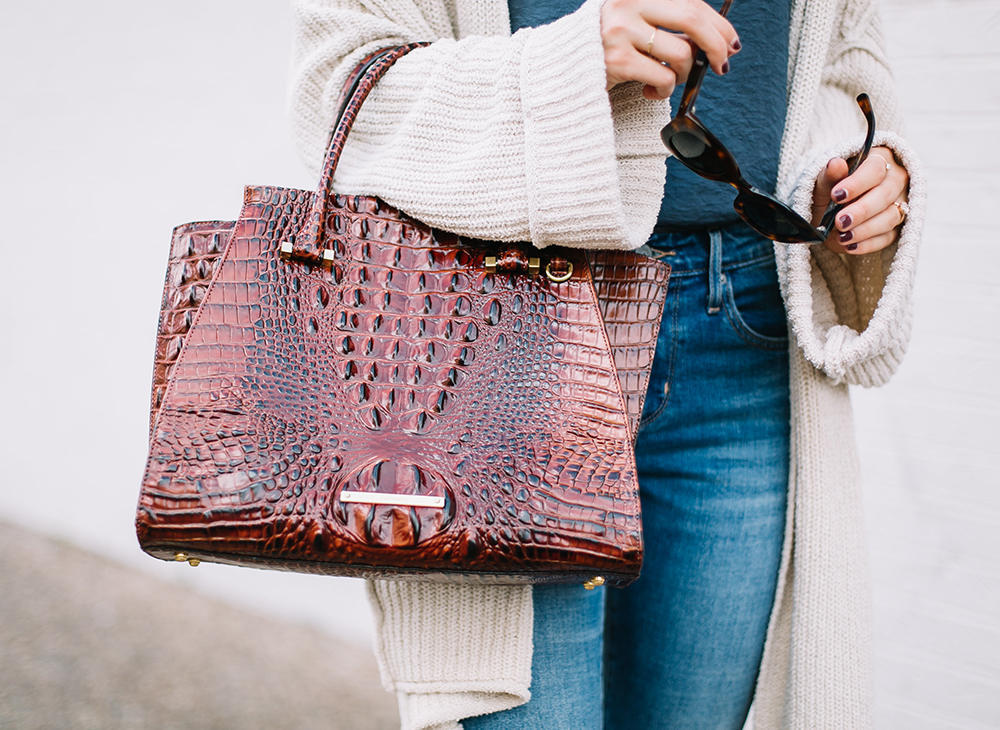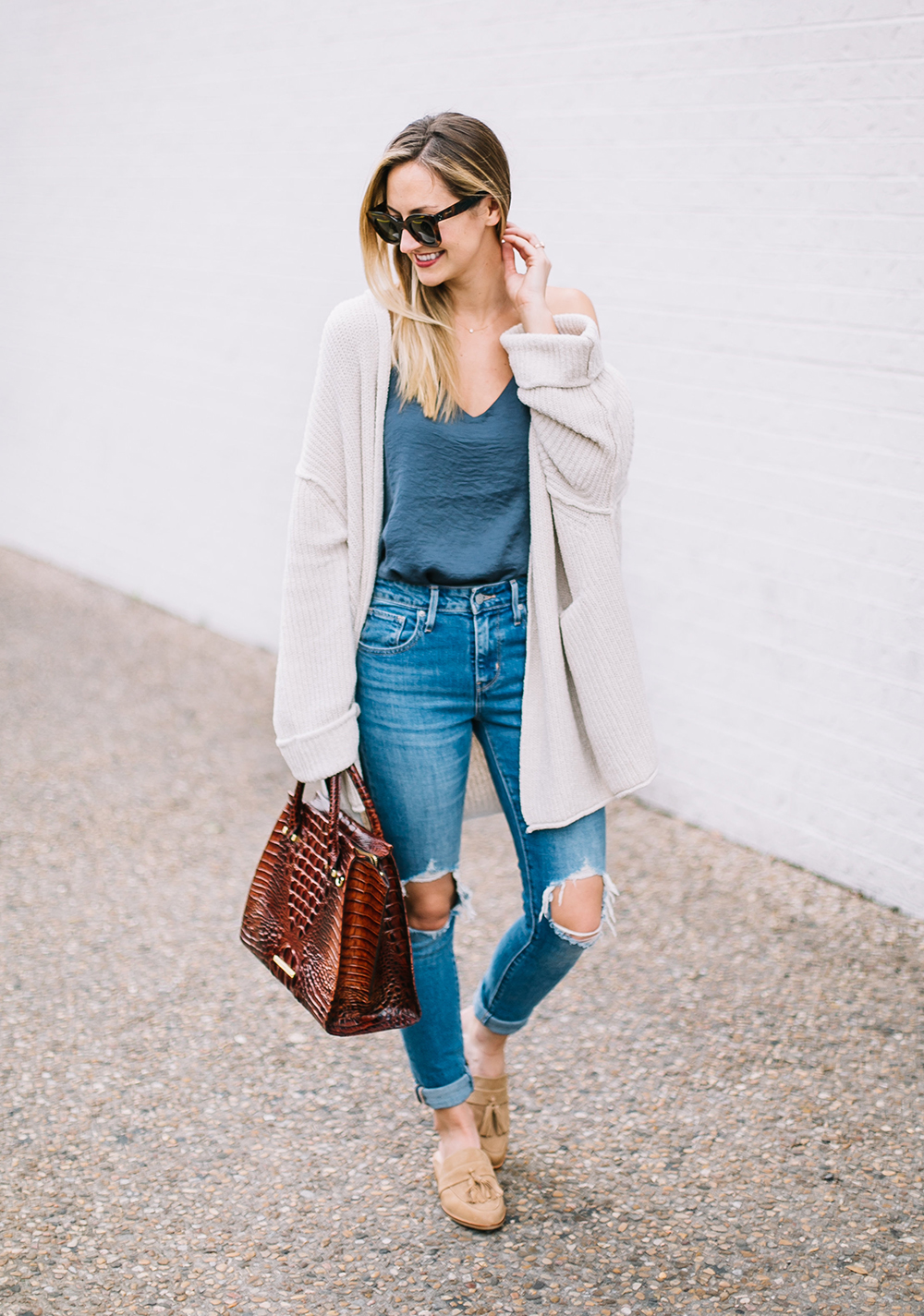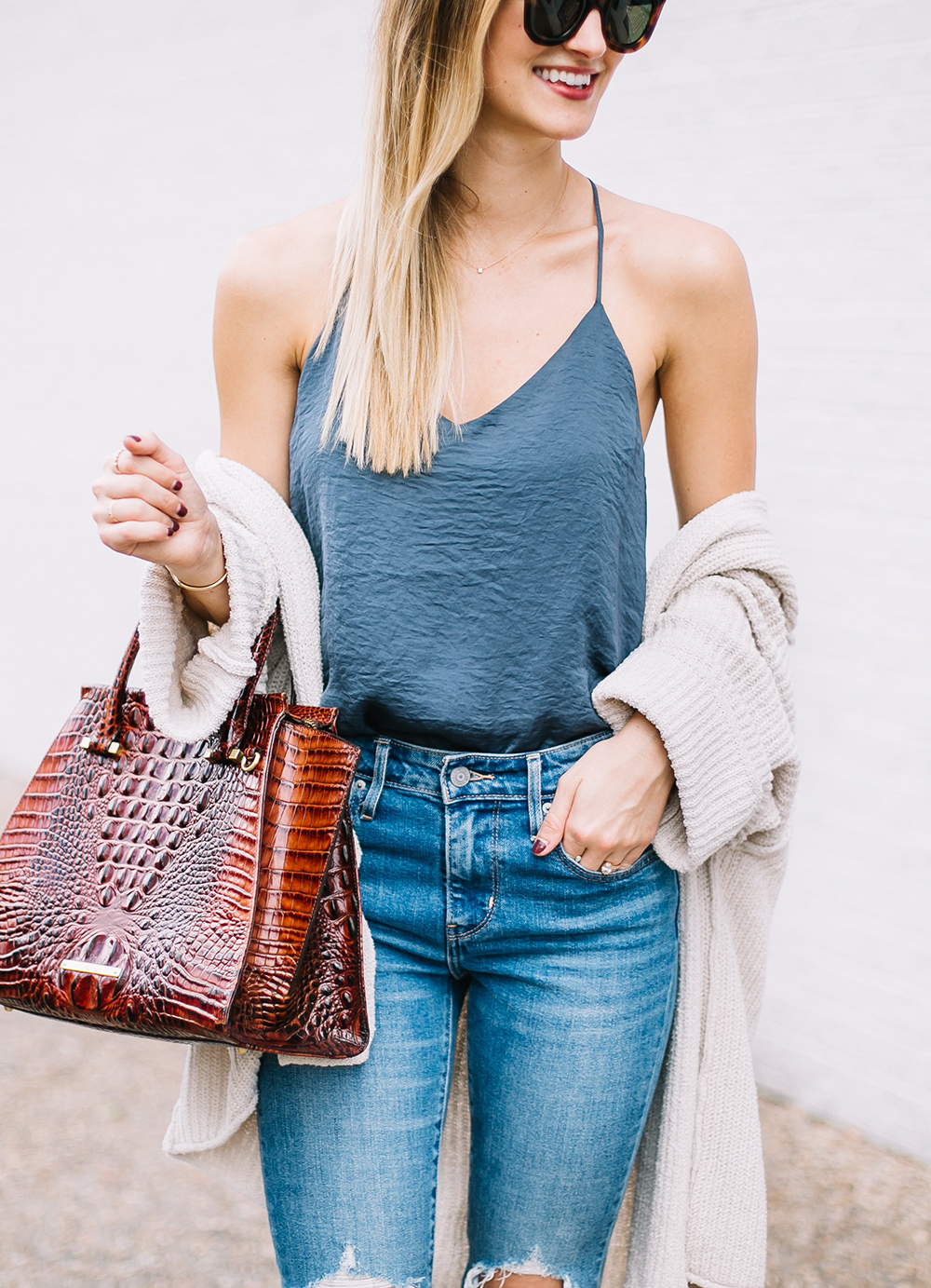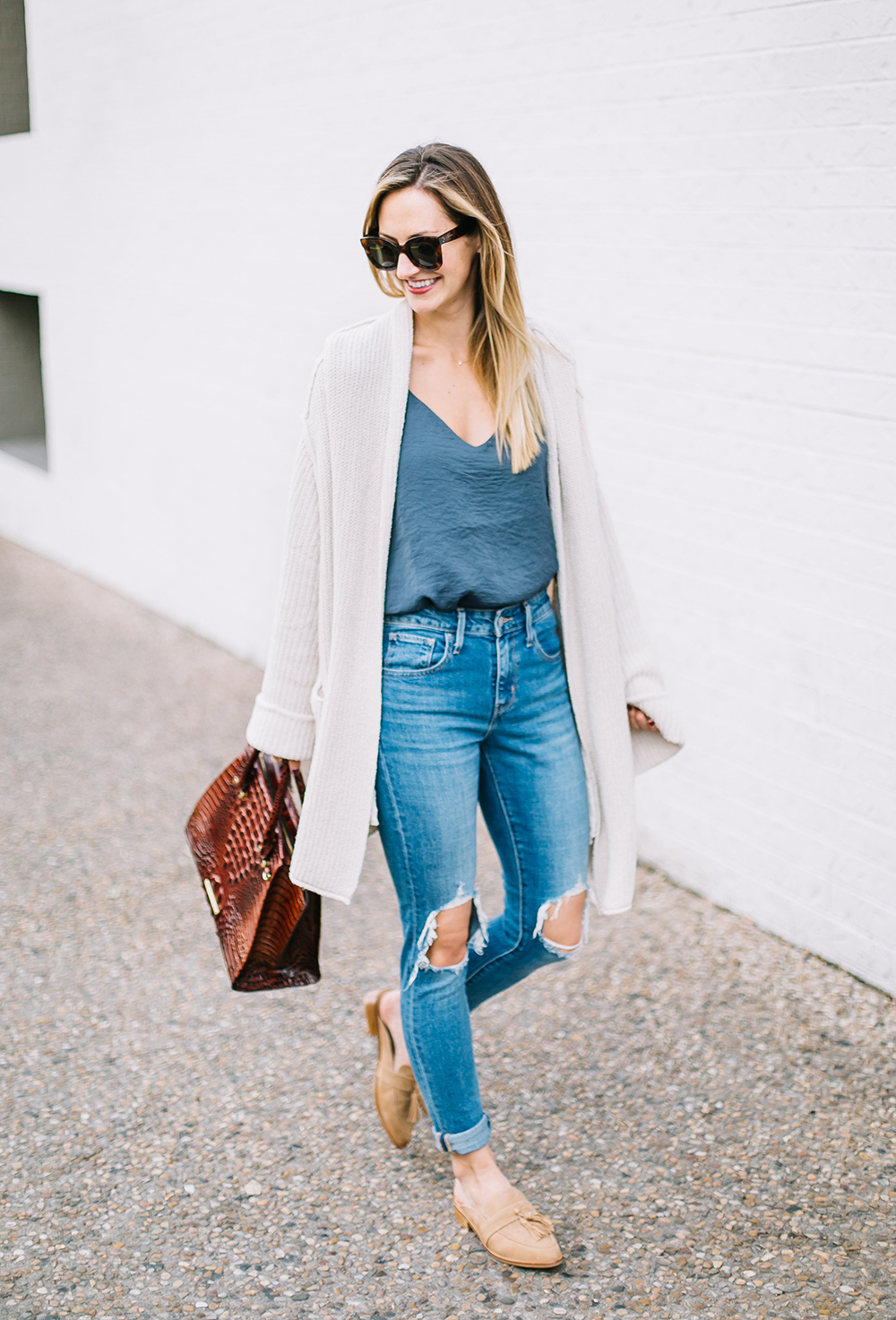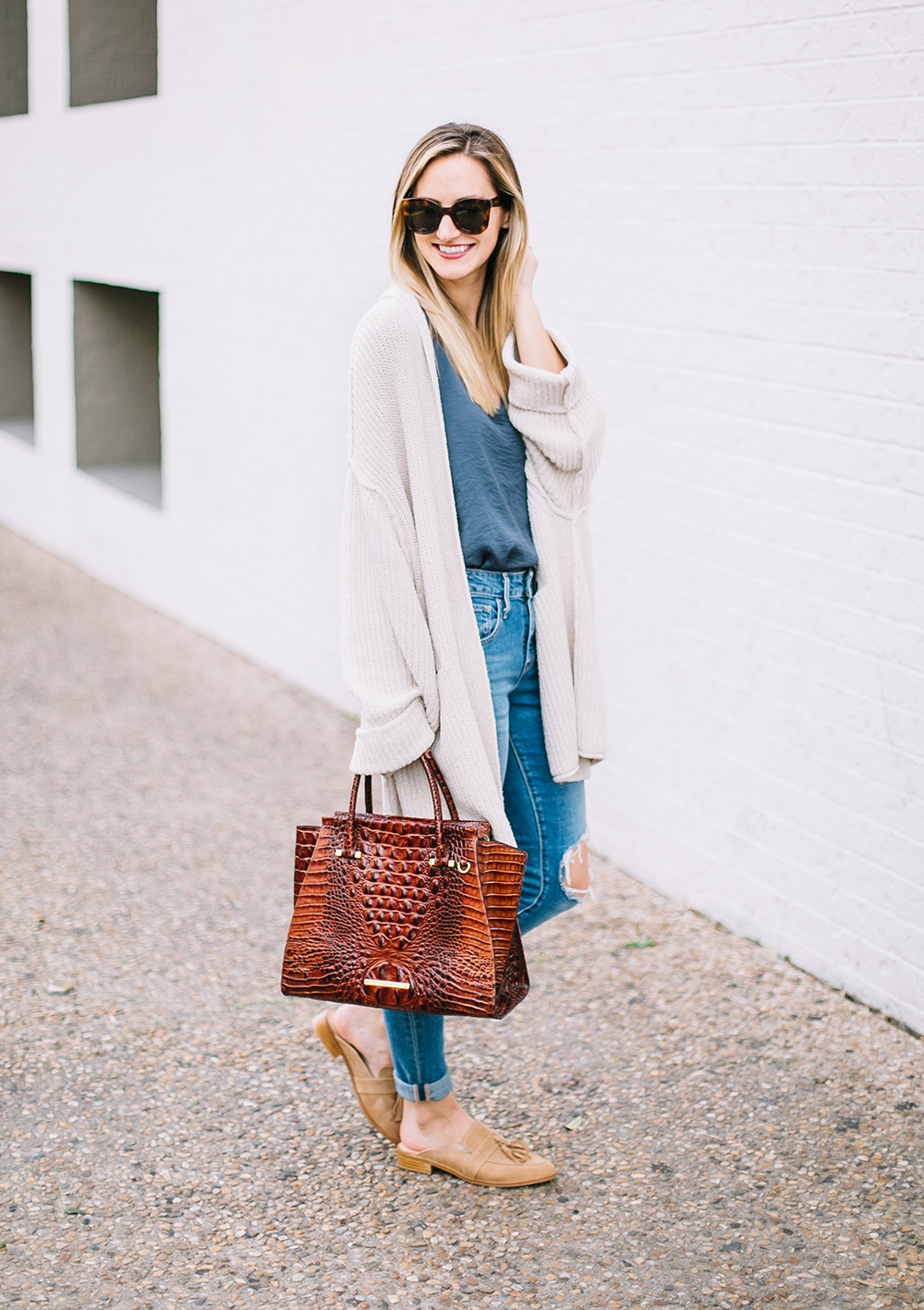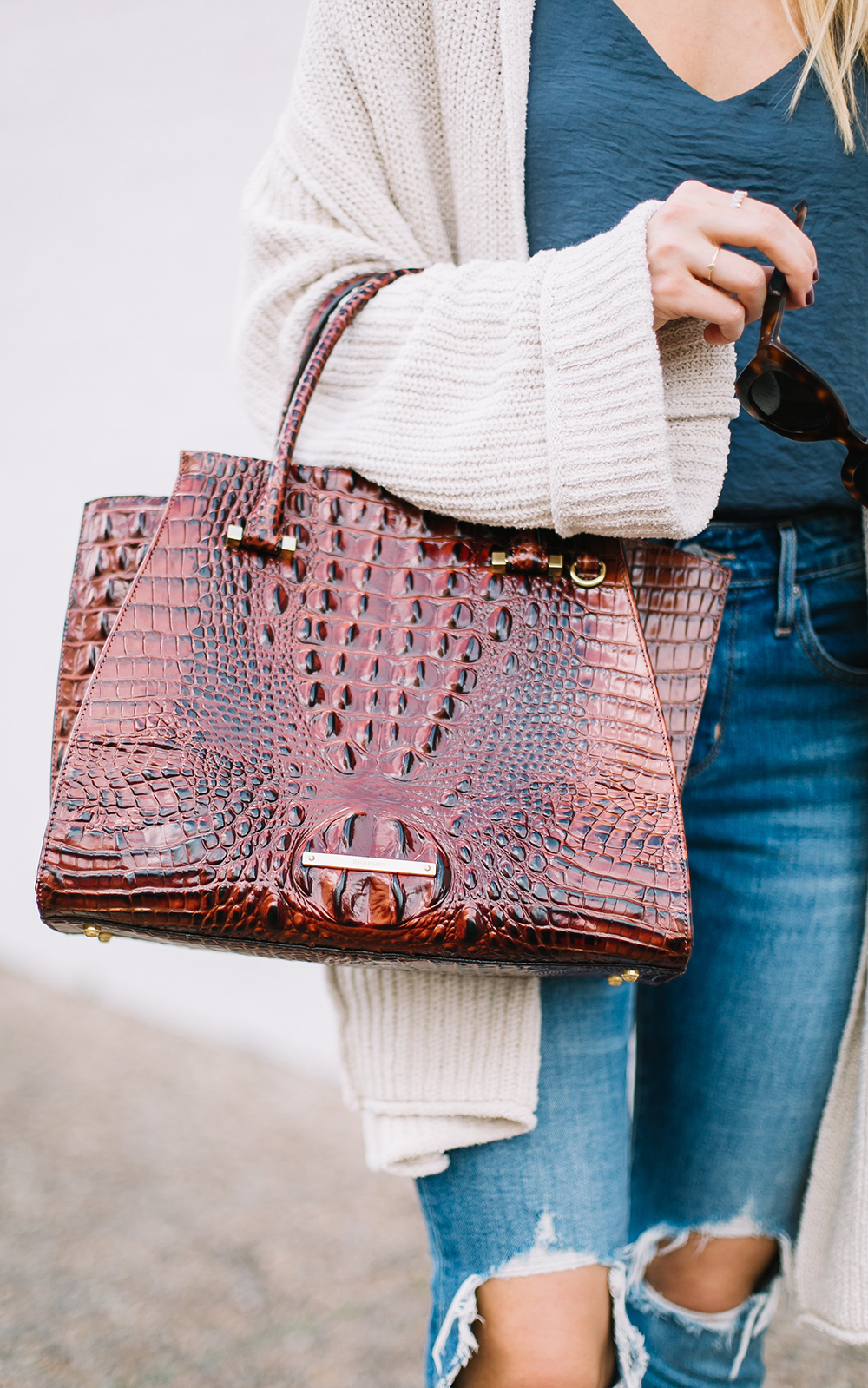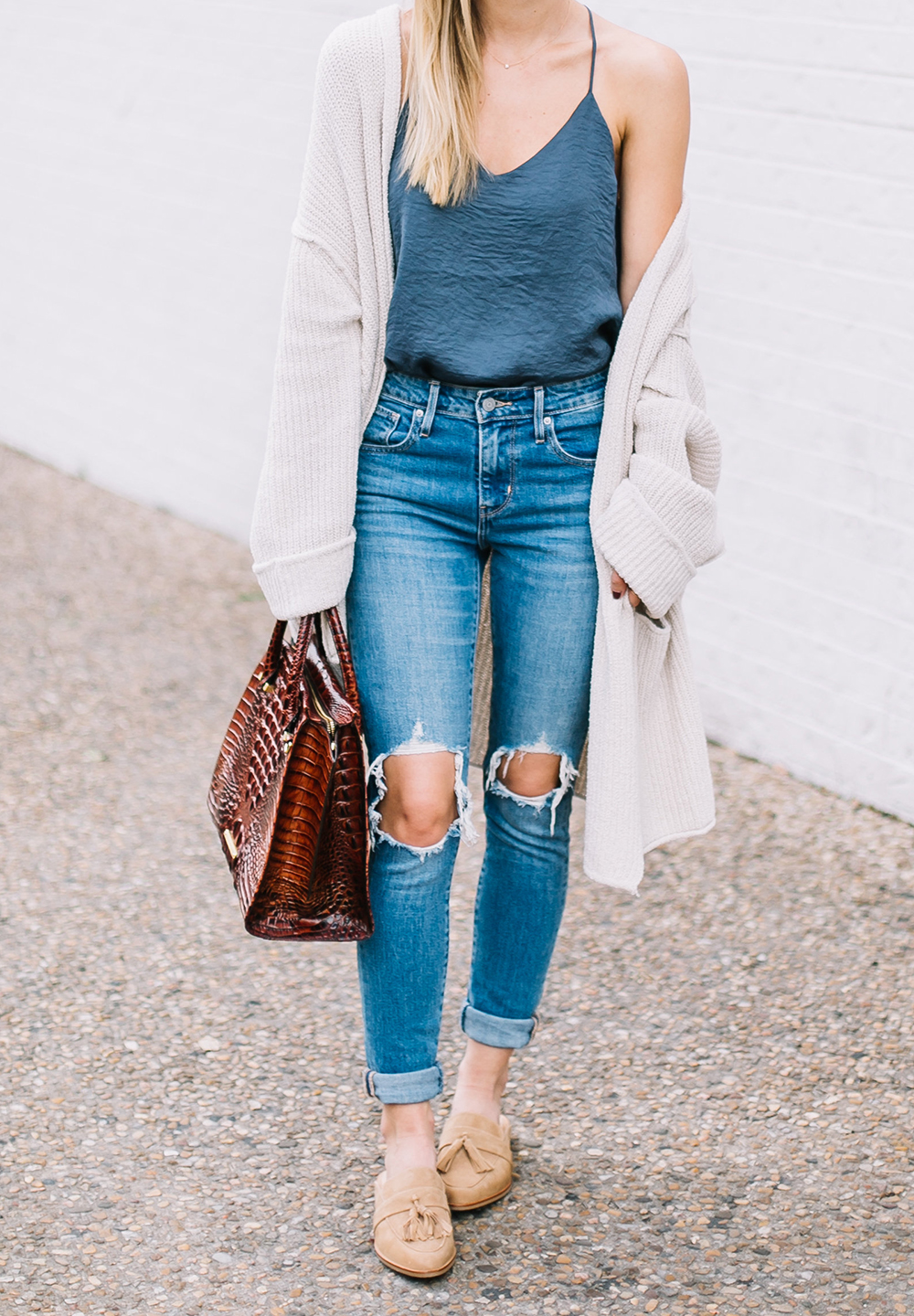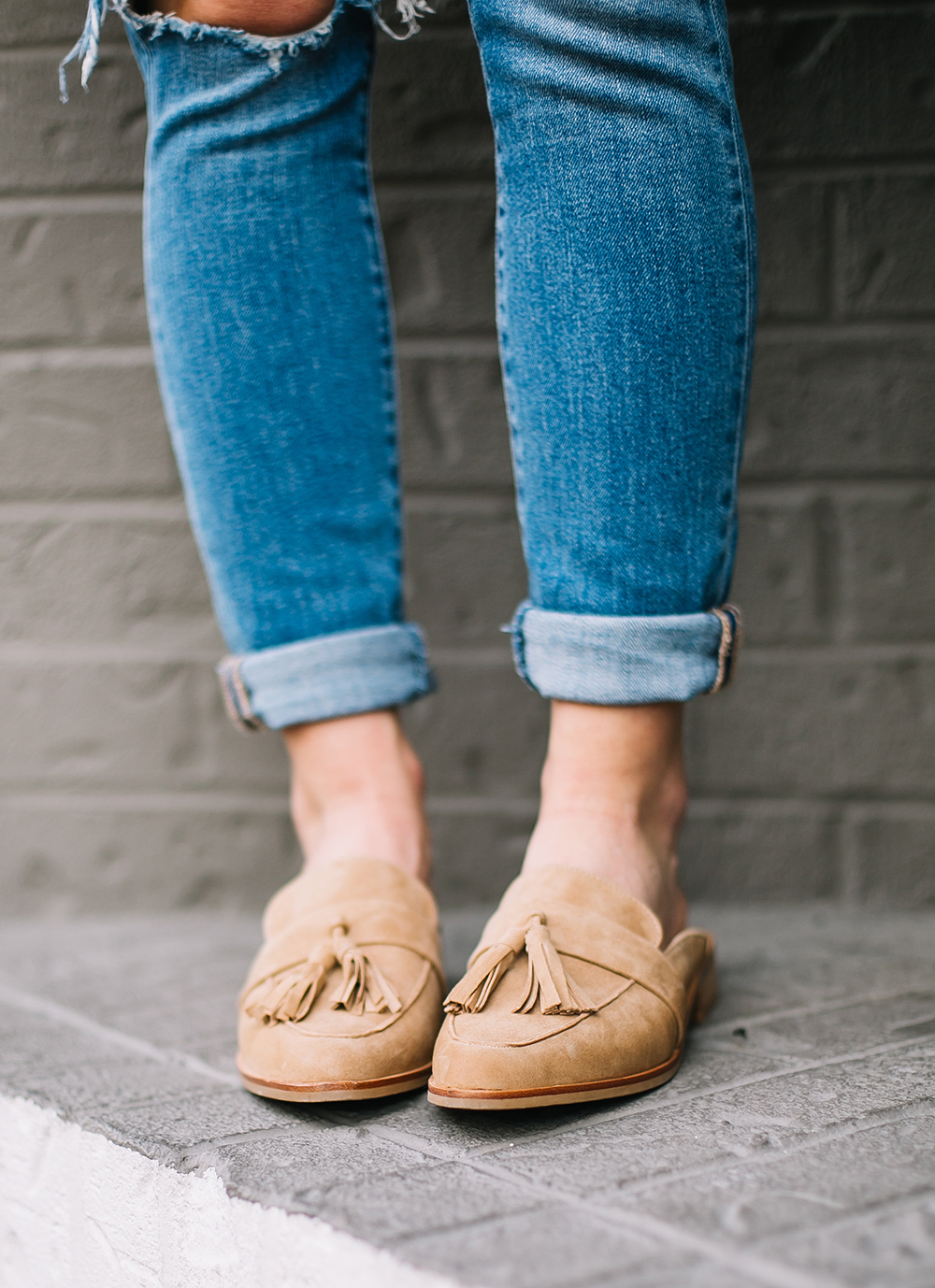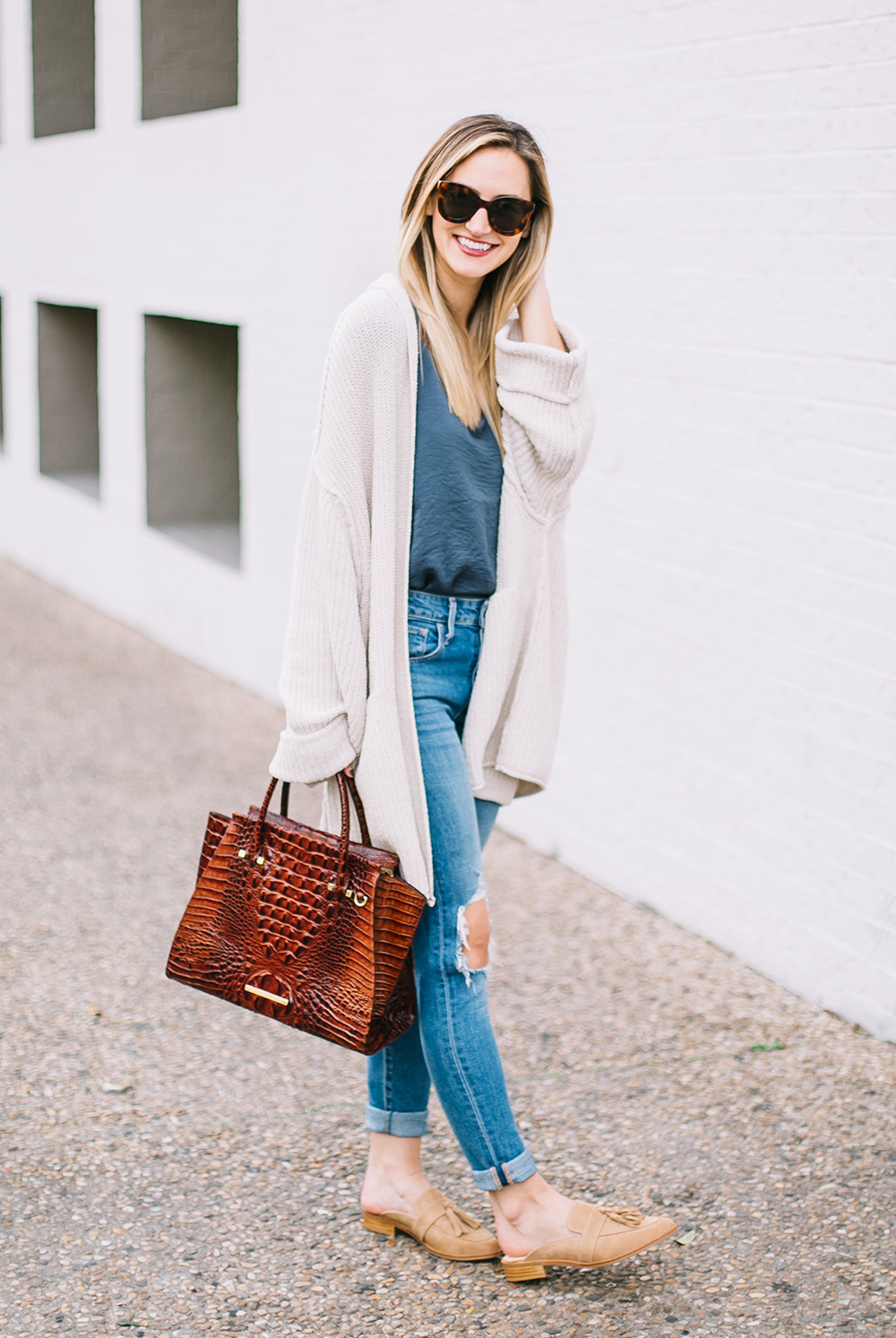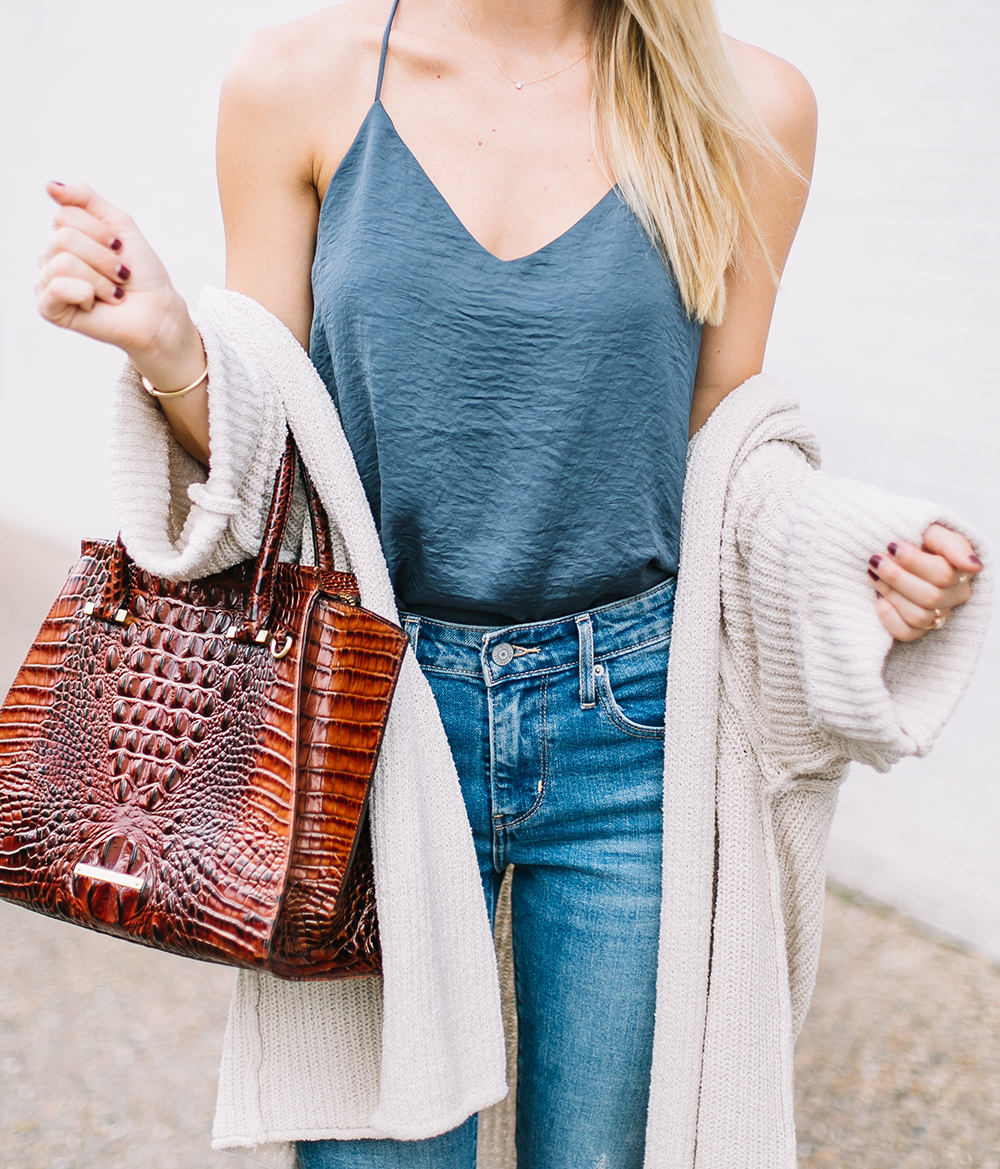 As I mentioned in my "goals for the new year" post two days ago, adding some "chic" elements to my everyday outfits is a fun challenge I'm excited to take on in 2017! As y'all know, I generally gravitate towards more "casual and cute" outfit choices (which is always awesome, of course!) buuut something like a textured satin top adds a sexy and unexpected touch that elevates the overall feel of an outfit. So…day one and starting off strong! 😉
This top is by 4Si3NNA (…a brand I've come to love as a big Nordstrom shopper) and it also comes in black (…which I had to scoop up, too – I liked this one so much!). I didn't snap any of the strappy back detailing, but trust me when I say this cami is SO gorgeous from every angle! From the texture to the v-neck and that rich navy color, I'd say this is an absolute must-have hanging in your closet. I should also mention that it's double lined, so you can wear a normal strapless bra with it and no lines will show – hooray!
My cardigan is by Free People and though it's generally more than I'd spend on a cardigan, it is SO worth it! Truly, it's THE perfect oversize, drape-y look and also incredibly flattering at the same time. "Effortlessly cozy" is how I'd describe it – highly recommend this gorgeous thing! Wear it in the house or out and about like I styled it in this post…you will be so happy you did, I promise! Ps. Is Free People not killing the chunky/oversize sweater + cardigan game this year? I am in love with everything!
Lastly, my jeans are Levi's and yes…I basically haven't taken them off since I bought them, ha! They are PERFECT. I'd been searching for a pair of distressed + high waist skinnies, and these are truly magical…and just $88! From the fit to the price point, I will definitely be purchasing more Levi's in the future! My shoes are by Steve Madden and they're super comfy and chic! I love the tassel details and the look of slides, plus the color goes with anything. They fit TTS and are under $100! Finally, my handbag is Brahmin and it's my go-to when I need a splash of color (…that still leans towards the neutral scheme!). I am in love with the structured look and overall texture of the handbag…Brahmin = my favorite!
**Photos by Brandon Hill Photography
Shop my outfit details below – wishing y'all a fabulous week! XOXO
top – 4SI3NNA / jeans – LEVIS / cardigan – FREE PEOPLE / shoes – STEVE MADDEN / handbag – BRAHMIN / sunglasses – CELINE (similar lower price point here) / necklace – similar HERE