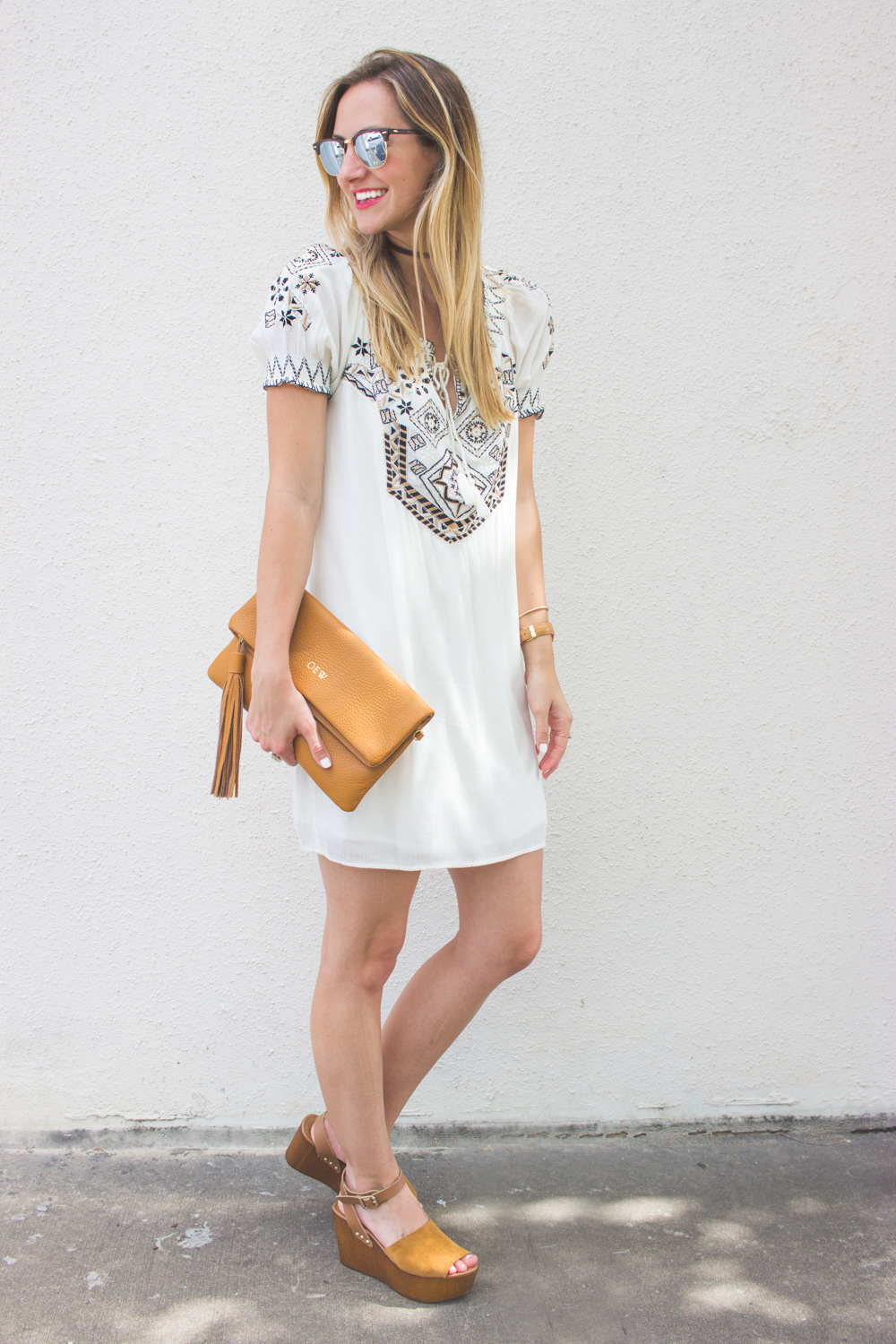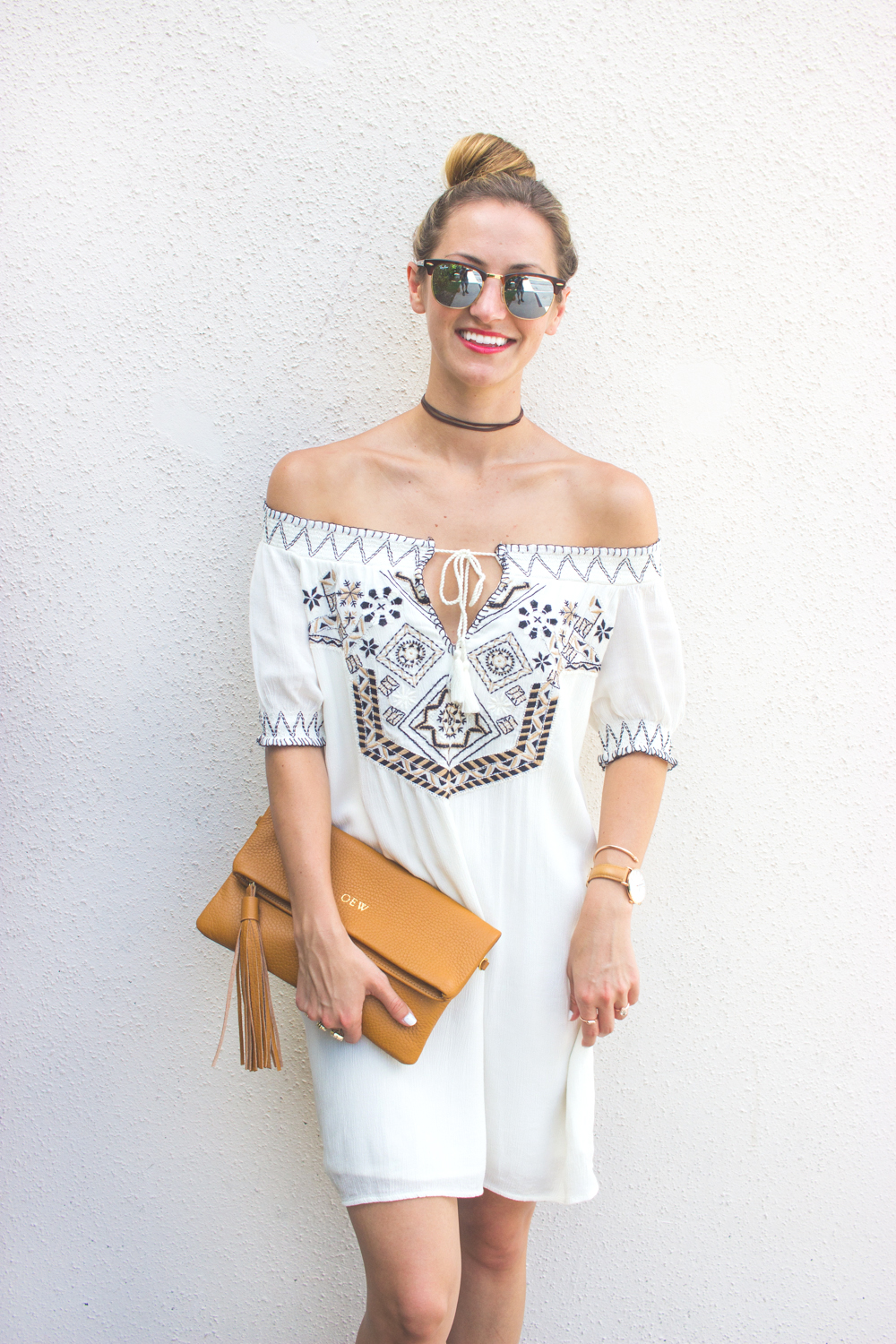 I know I say this about every post…but y'all, I am reaaaally excited about this one! For starters, I do realize that it's 100 degrees and I've been in fall fashion mode with the big Nsale this past week and a half – so, it's definitely nice to take a breather and feature an outfit that we can wear right now! Second, I am thrilled to partner with Abercrombie & Fitch to talk about their new arrivals…this dress being one of them! One of my best friends worked as a copywriter for A&F after college and really loved her time there (she gave me a tour of the "campus" when I went up to Ohio to visit her one winter, it was pretty cool!)…not to mention the hand-me-downs she gave me were THE cutest ever (it literally felt like Christmas when she would say, "Hey Liv, I've got some clothes to give away…want to go through my closet?" That moment = always a good one. Needless to say, I sort of fangirl'd a bit when A&F reached out! It was tough to narrow down what I wanted to feature, but this pretty off-white dress really stood out – I love the classy yet boho vibe and the versatility of the neckline, you'll see me wear it as an off-shoulder dress in this post, too. So, now that I've gone full-dork and explained my love for A&F (but let's be honest…do you expect any less from me? Ha!), let's get to this look! 😉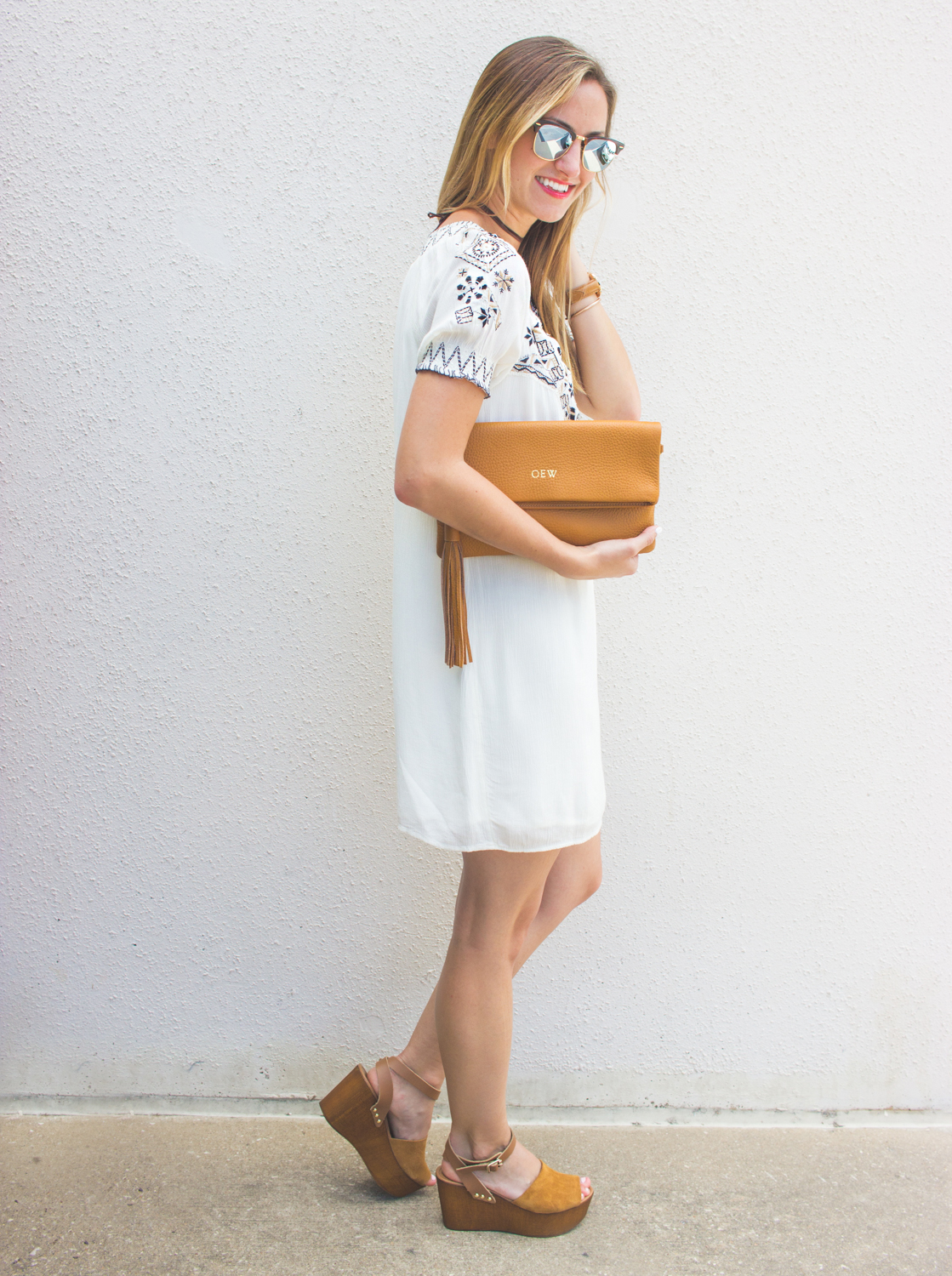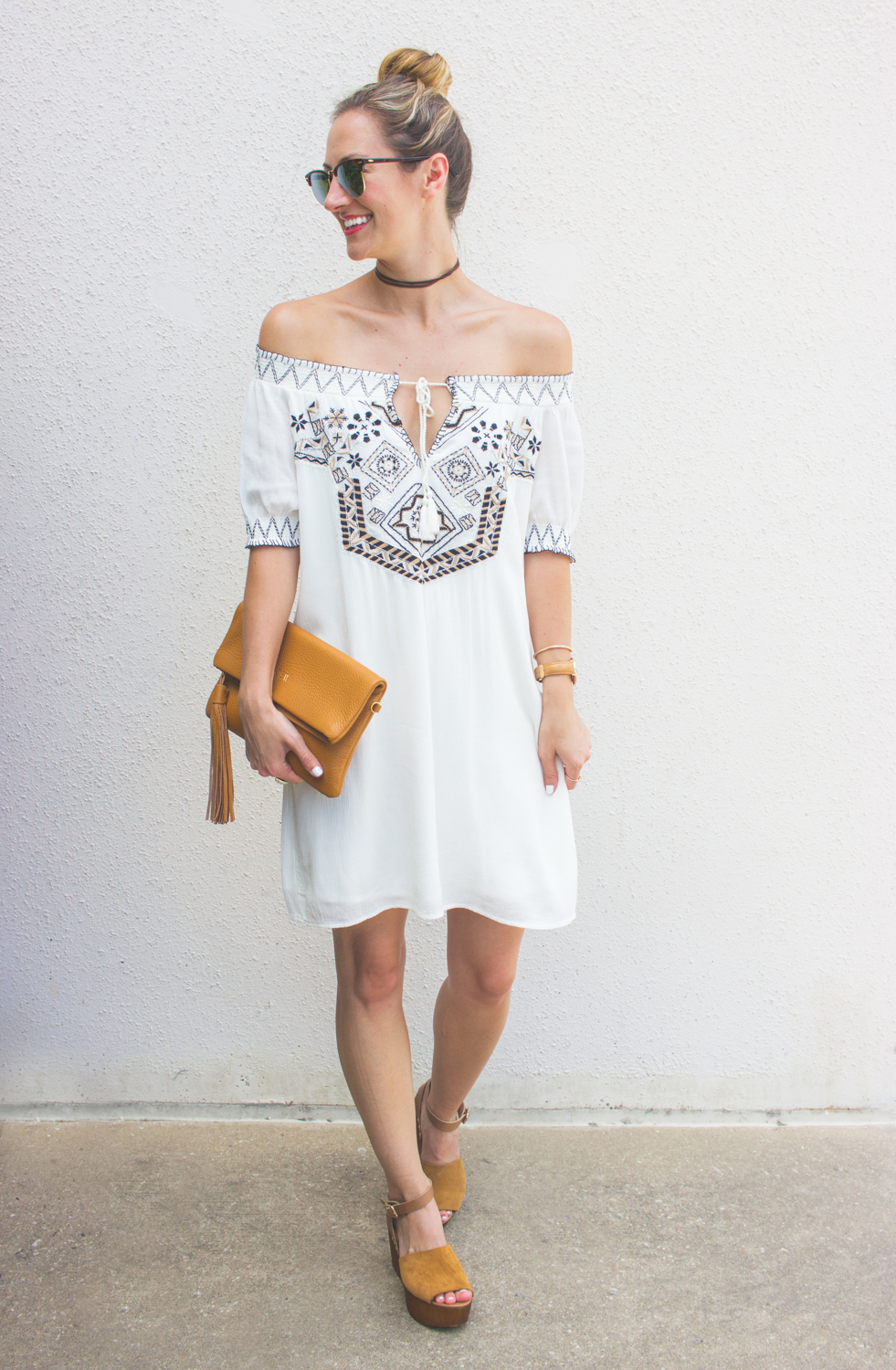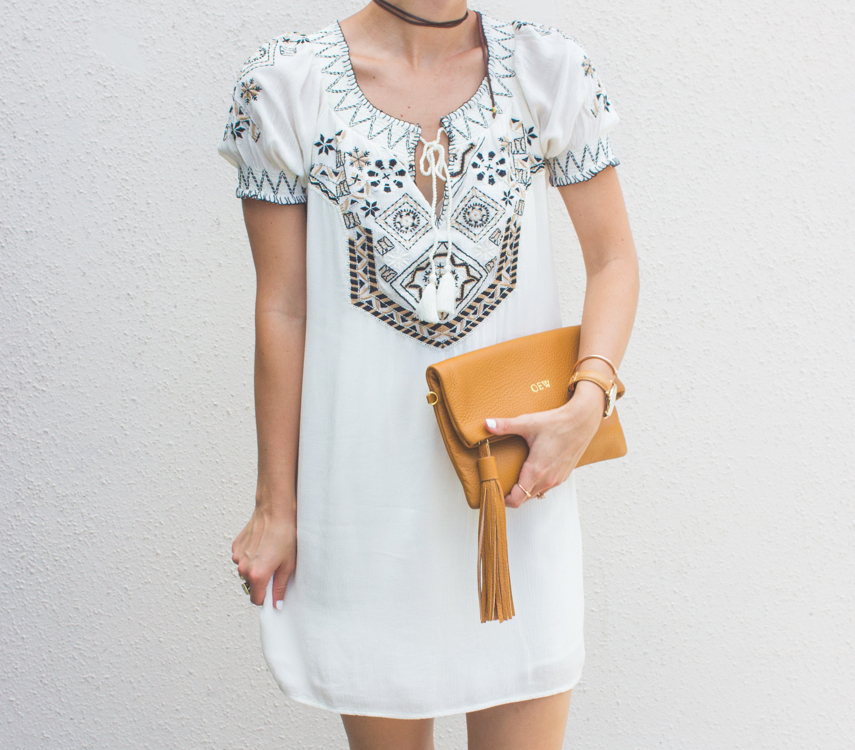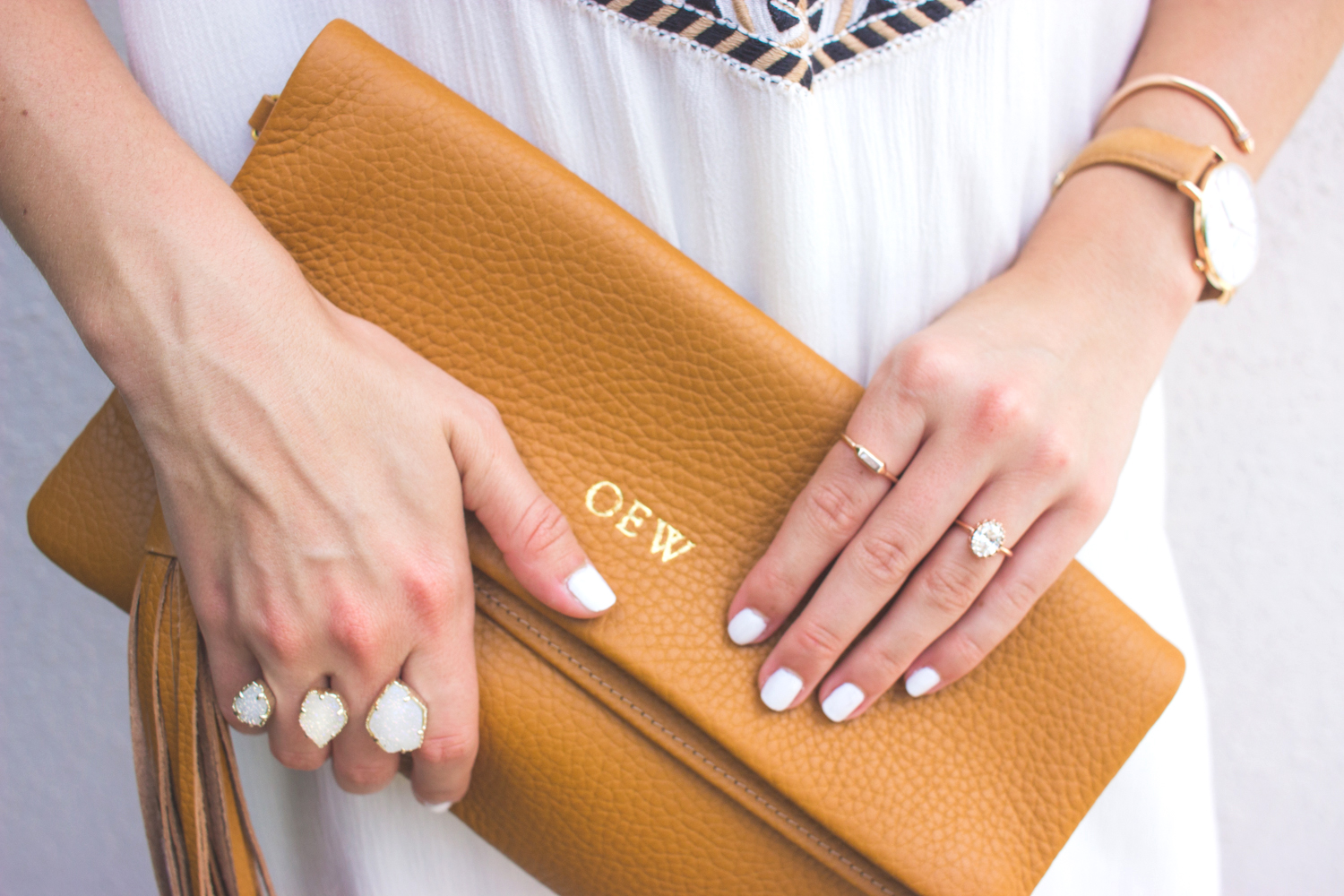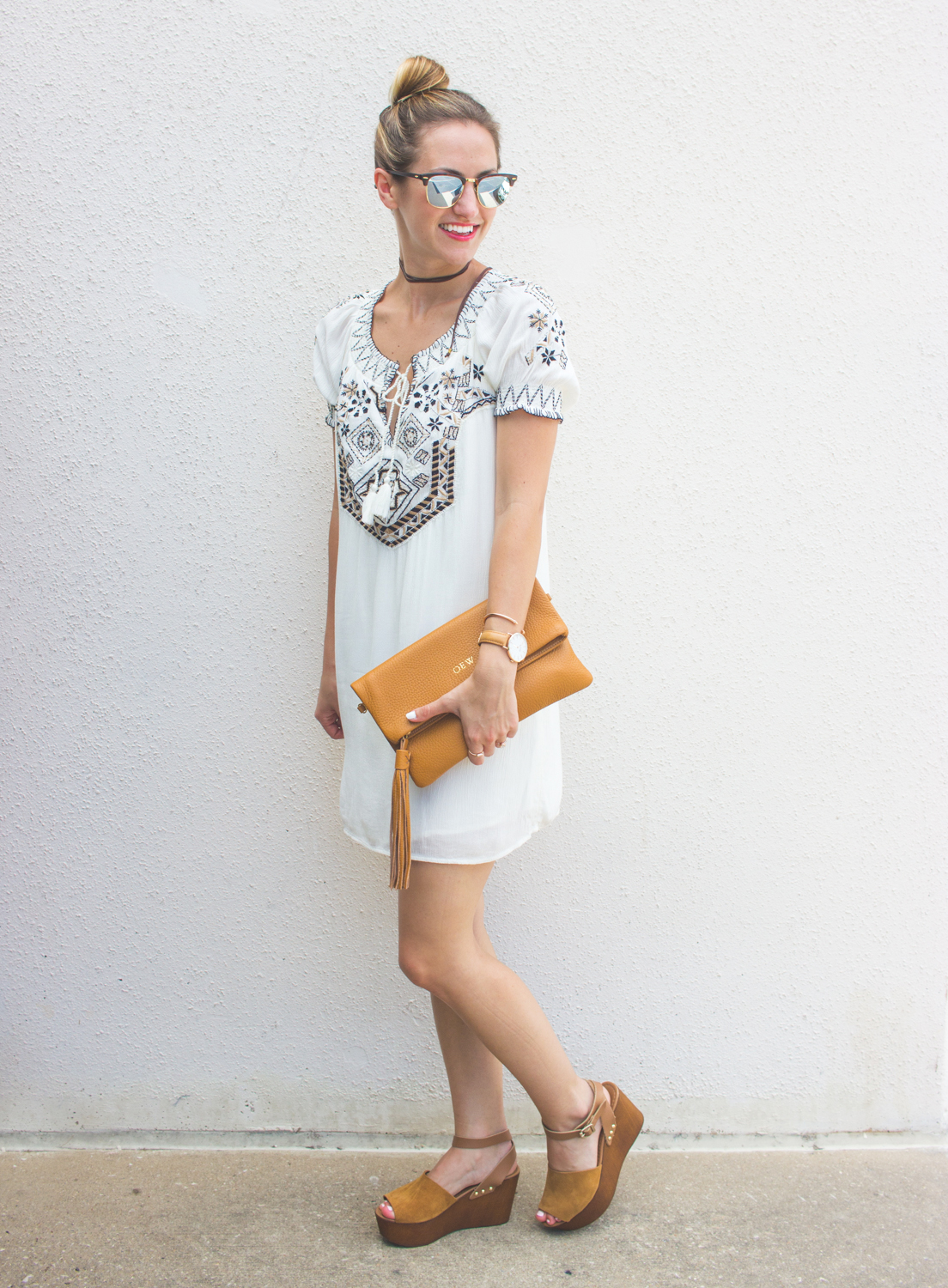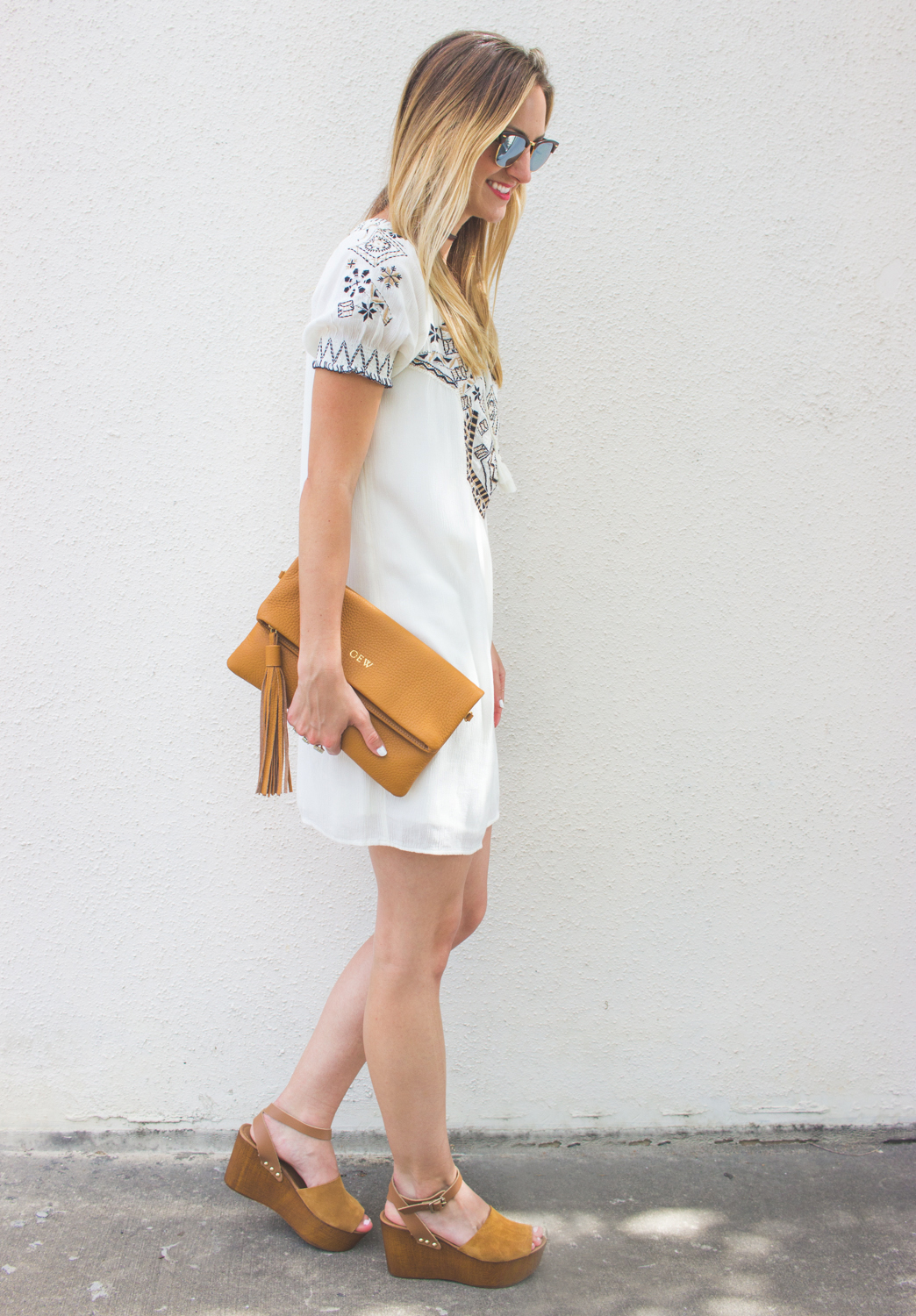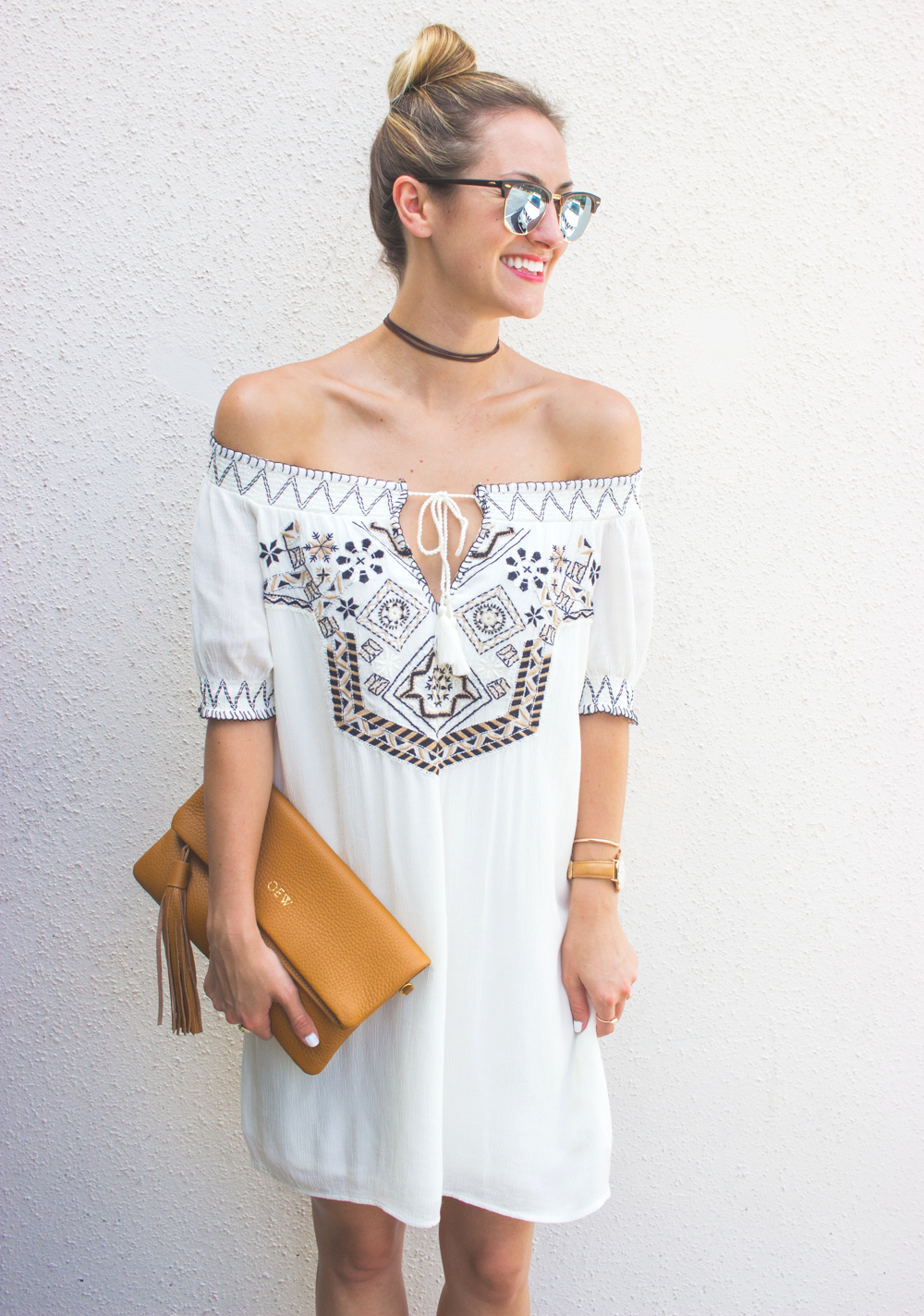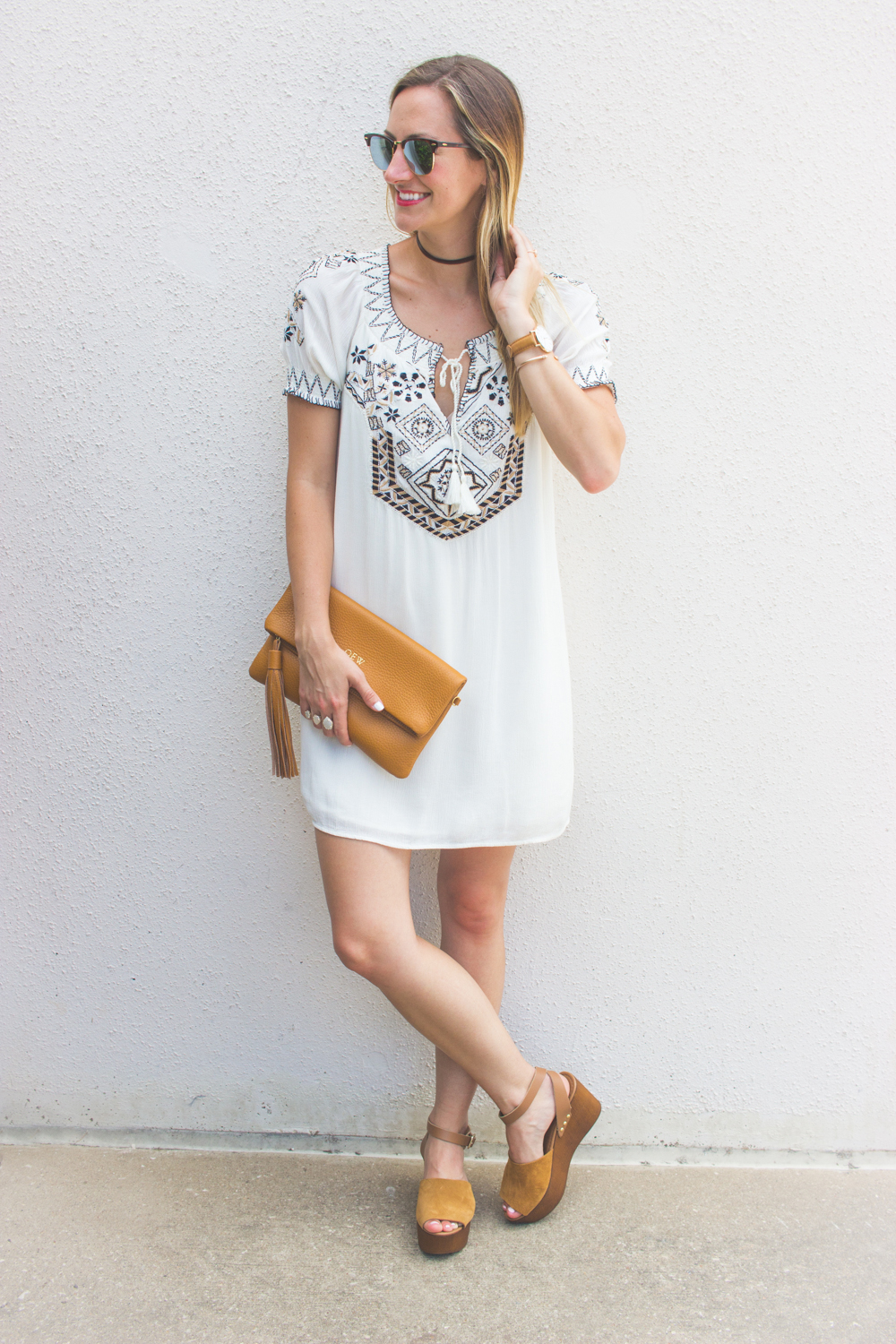 See what I mean? This dress is caa-ute! So delicate and sweet. I should also mention it is double lined and extremely soft, it's super comfy and you don't have to worry that it's see-through.. always a big plus when it comes to buying white or off-white dresses! I'm wearing a size small for reference. 🙂 Oh! And it also comes in a gorgeous red color if you want to amp up your summer style with a bright red dress (equally cute, I just tend to reach for neutrals!).
Abercrombie is so good at achieving that effortlessly cool and casual vibe that I tend to gravitate towards when growing my wardrobe and really honing in on the style that feels most "me." For example, another top I super adore and scooped up in red is this ruffly, floral off-shoulder number (also comes in white & navy, it's beautiful!) and of course…this tassel-trim halter top (which I wore a few weeks back, you can see it on me here), I'm a sucker for tassel details! I linked to more items below from A&F that I adore for summer and even into fall – big fan of their mostly neutral color palette with pops of color or prints, it makes it easy to mix and match pieces and layer up for fall!
Hope y'all enjoyed this look as much as I did! Special shoutout to my dad for braving the insane Texas heat over the weekend to shoot this look…he's a gem!!
Shop this look and more of my A&F favorites below! XOXO
dress – ABERCROMBIE & FITCH / shoes – SEYCHELLES / clutch – GIGI NEW YORK / sunglasses – RAY-BAN / necklace – similar BP / ring – KENDRA SCOTT / watch – similar NORDSTROM
A big thank you to Abercrombie & Fitch for sponsoring this post! All opinions are my own.