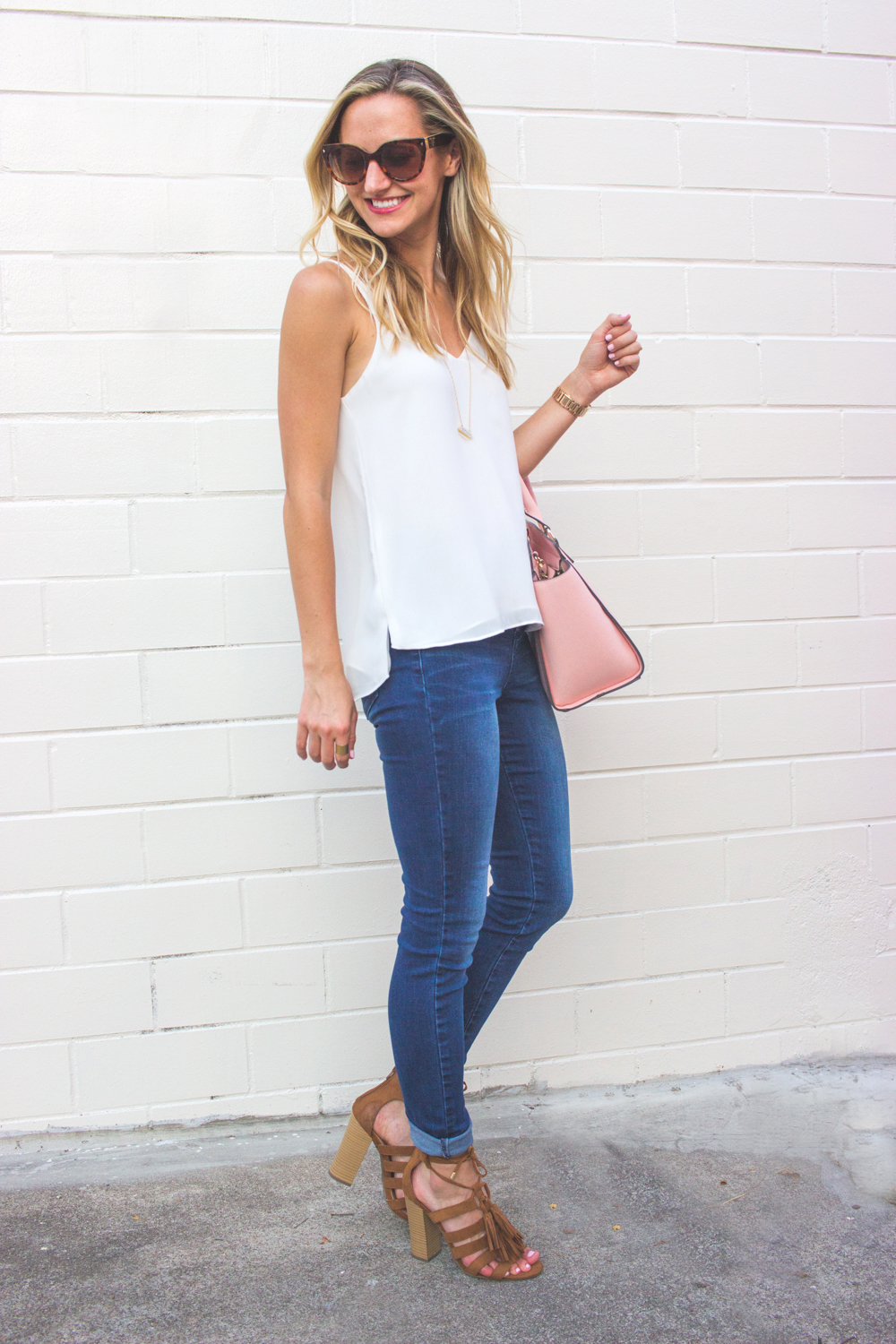 Hello! How's your week going? We're inching our way to the weekend and I am SO ready! This week has been non-stop (…hey, what's new, right?) so I am counting down the minutes to Friday at 5pm! Definitely in need of a cocktail and to step away from my computer and into some fabulous jeans and heels… doesn't that sound nice? 😉 Speaking of, today's blog post is all about gorgeous denim that makes you look and feel ahh-mazing! (Nice transition, eh eh! 😉 )…And the best part? The denim I'm sporting are from the new Jennifer Hudson (ya know, J-Hud) Soho Denim Collection for New York & Company and I am 110% on board! Ps. I'm not even kidding when I tell you I am listening to the Dreamgirls soundtrack as I write this post (yep, totally went there…the musical theater nerd in me had to!).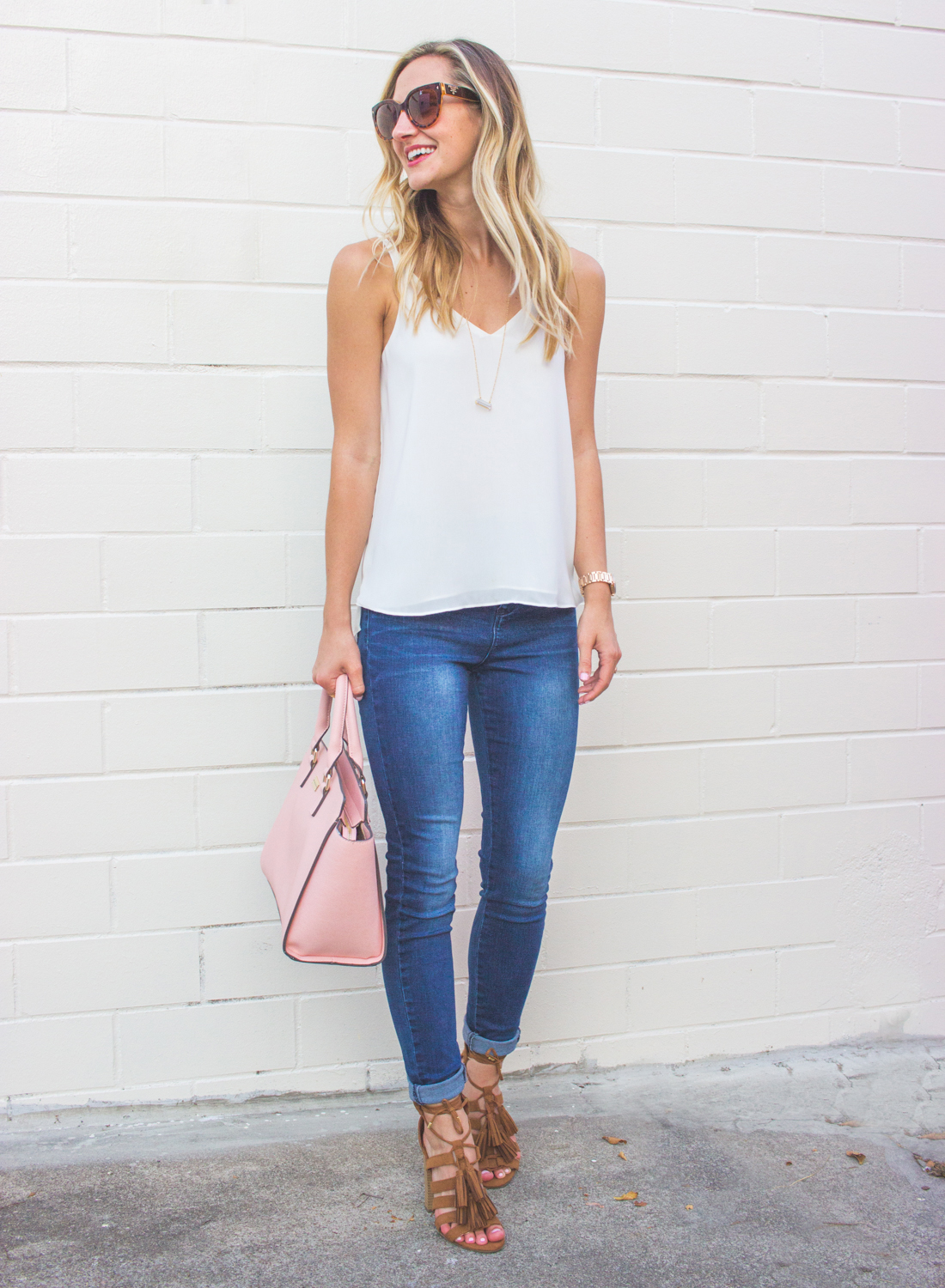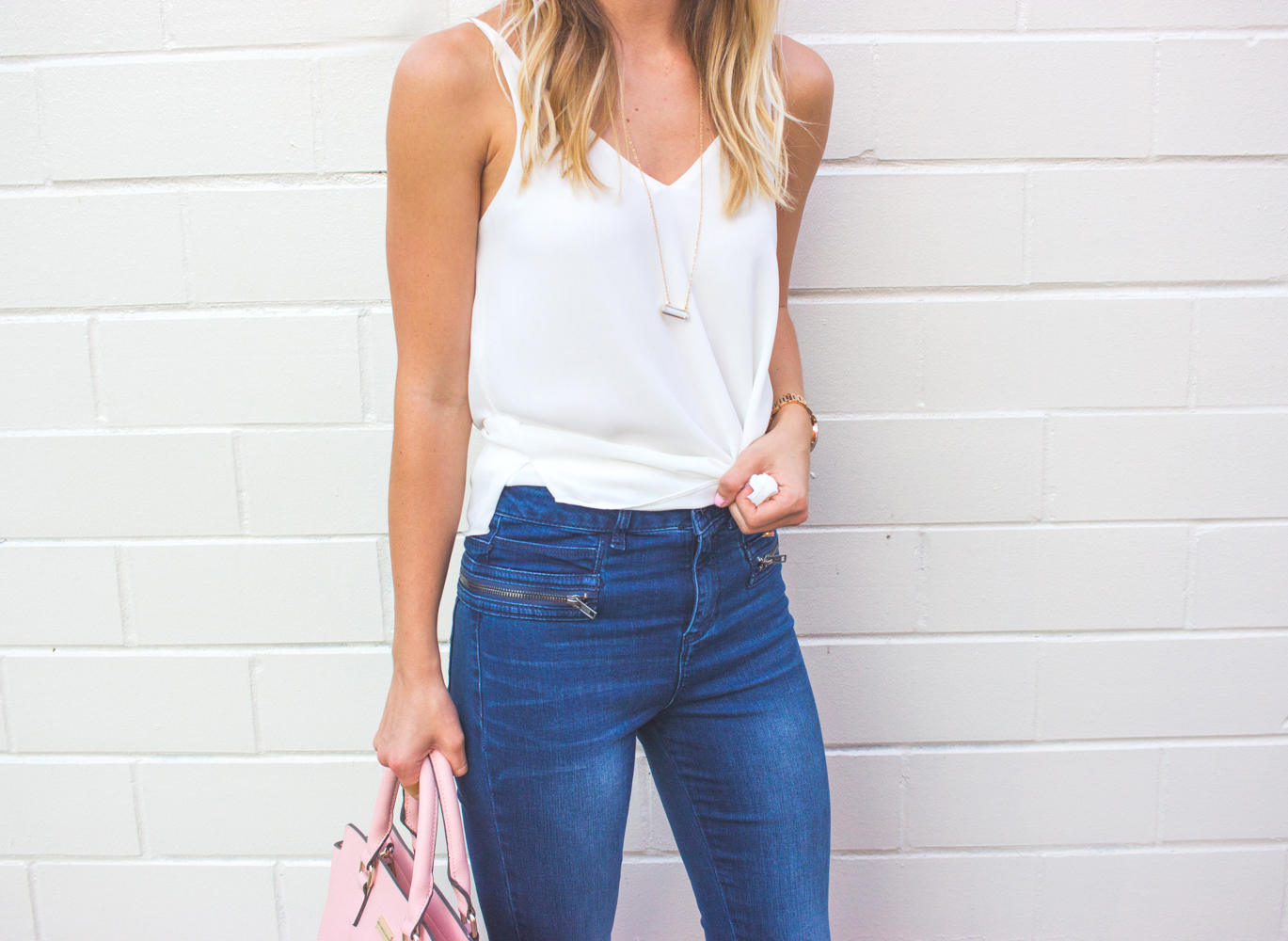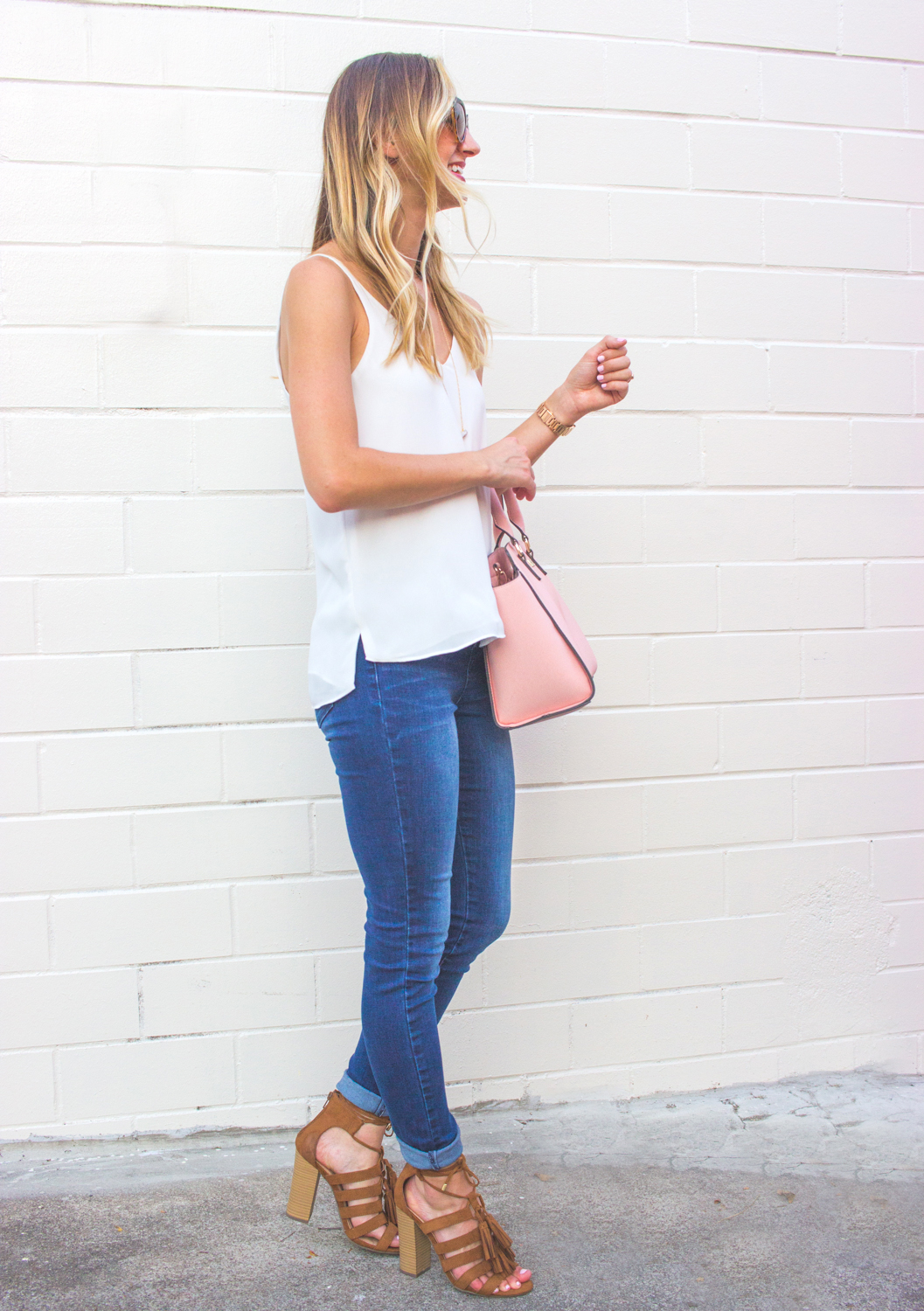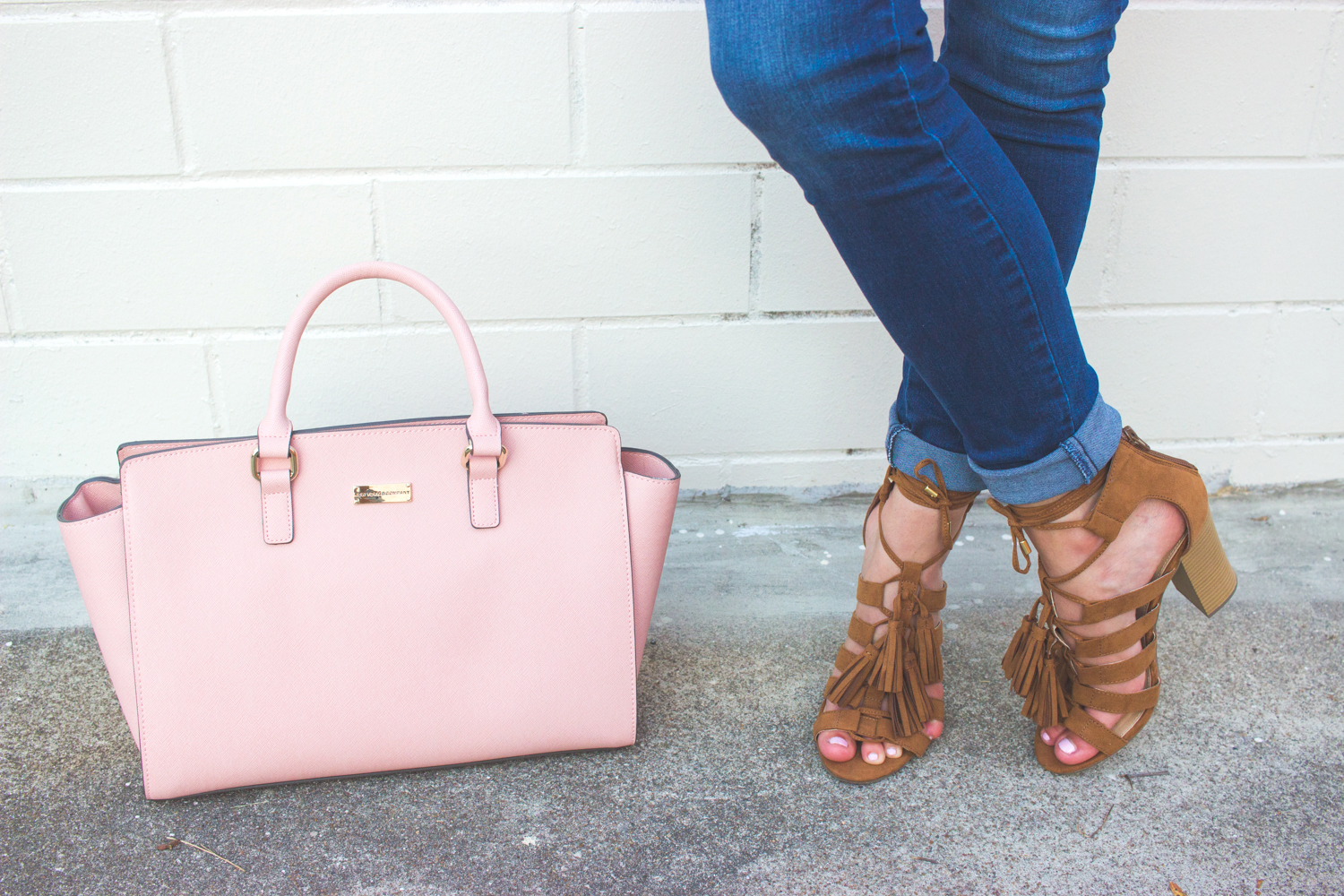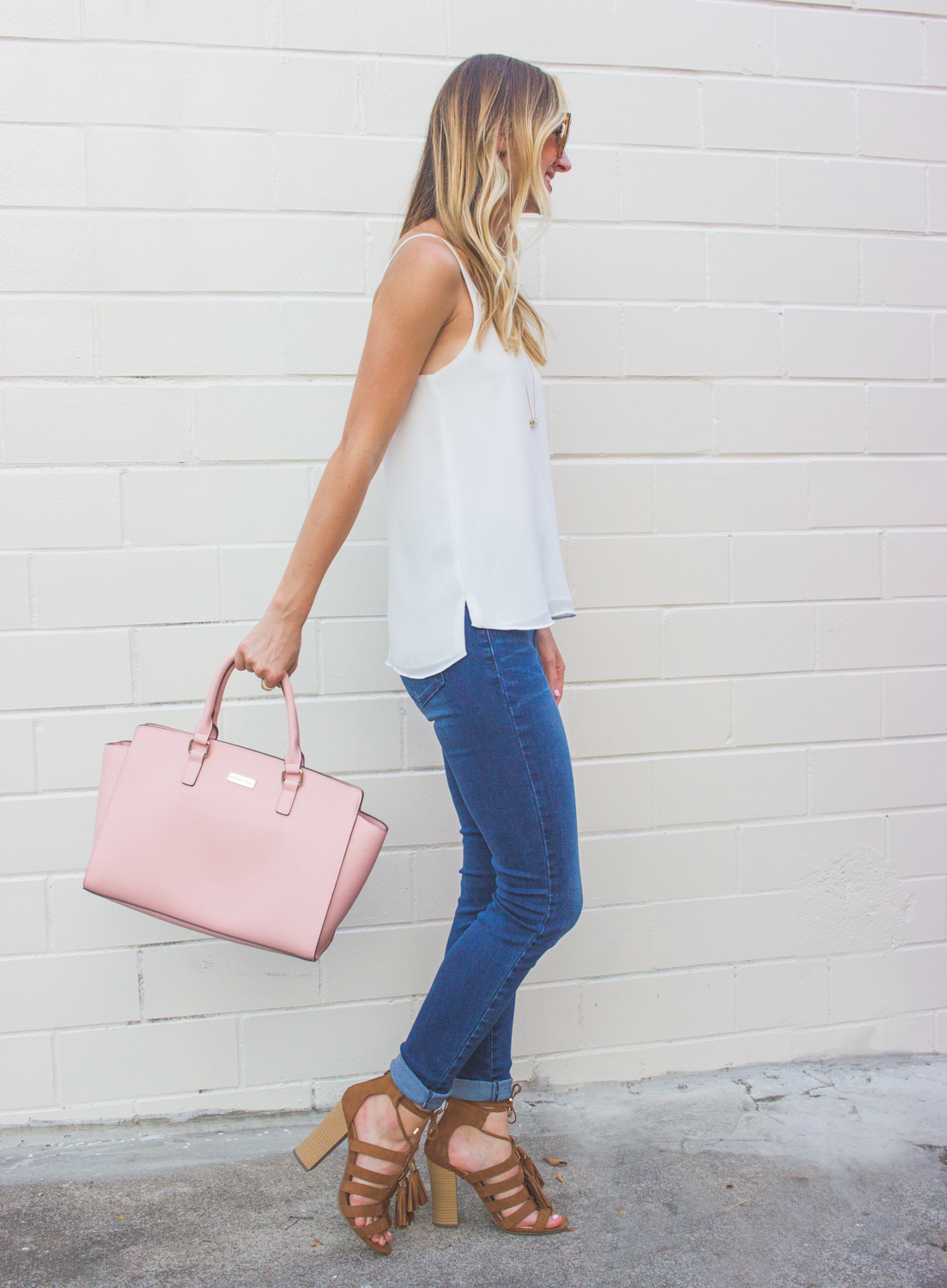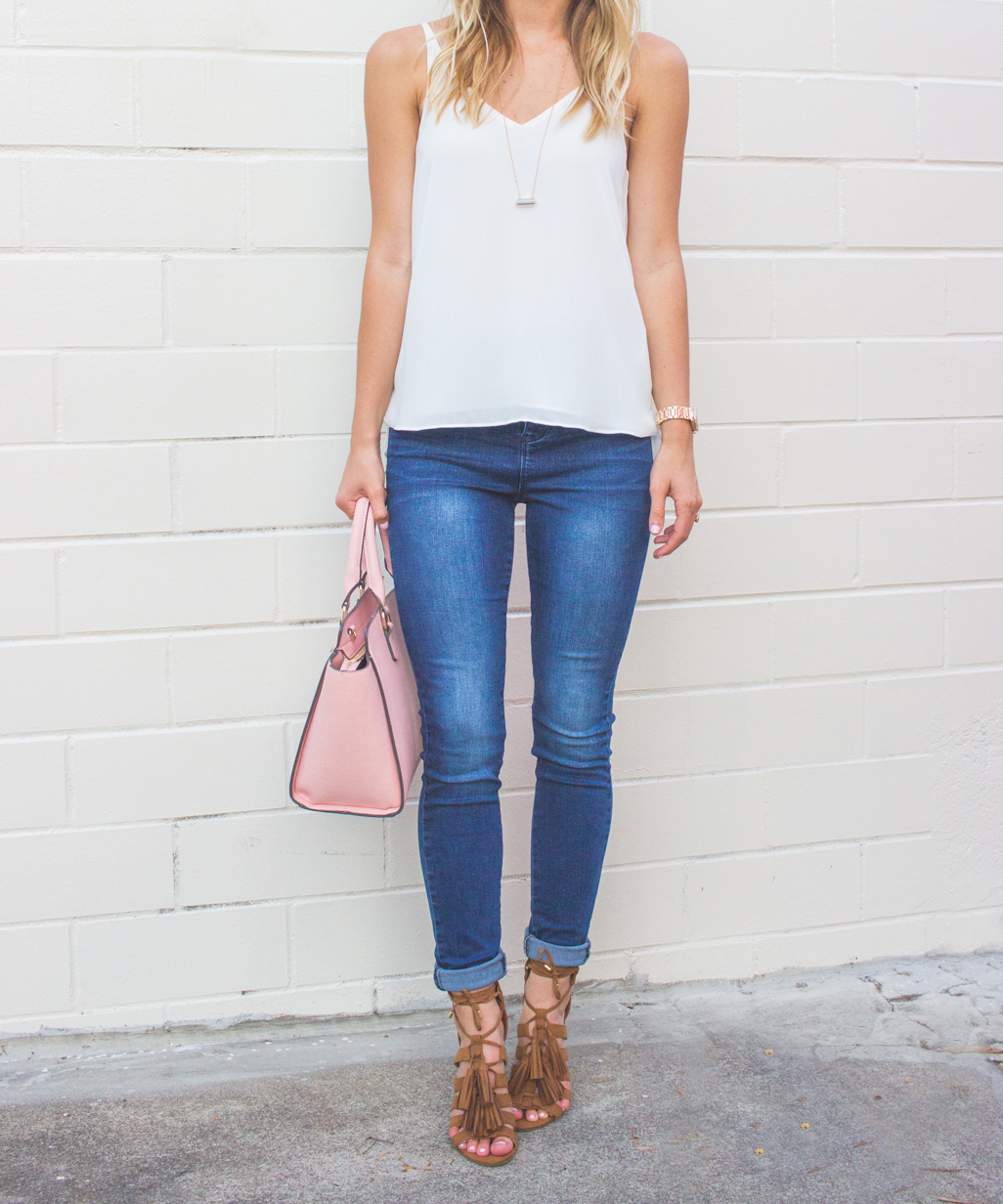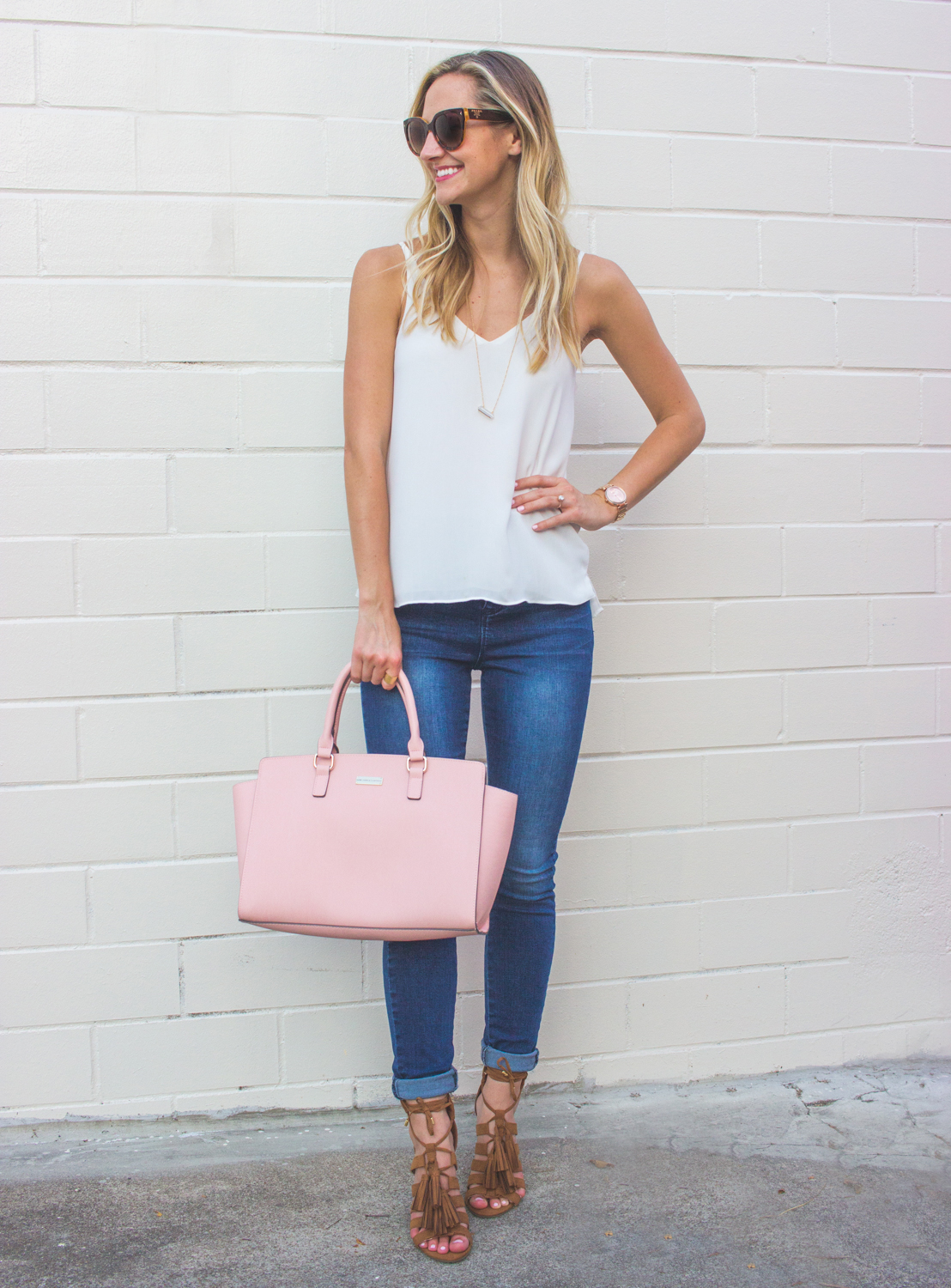 Pretty cute, huh? I love the high waistline on the jeans, so you can wear them with both a regular top or crop top and let the cute zipper details peek out. The fit is super chic and comfortable! (They fit TTS for reference). This fabric is stretchy, so you have some breathe room and can easily move around in these – great for all the mamas out there chasing their little ones, too! (I get comments all the time about my clothing items/shoes asking if they're "mom-proof" ha! Hey, I totally get it!!). Now…these shoes aren't exactly for chasing little ones haha, but they are definitely for those days/nights when you want to feel gorgeous and polished! I am in LOVE with the fun tassels and wrap-around ankle straps, they are definitely incorporating all of the hot trends of the moment! These shoes fit TTS and are super lightweight – I'll admit they are pretty high, so if you're a master at walking in heels, these are for YOU!
Lastly, my pretty pink handbag is also NY&C and I received SO many compliments on this thing over the weekend! You really can't deny that the pink is so lovely and eye-catching that you kinda want to do a double-take… it was one of those 'Olivia, you don't need another handbag' moments when I was shopping around the store – but then the 'take three steps away from the bag only to pivot turn right back around and scoop it up and bring to the register' kind of moments, ha! Needless to say, it is happily perched amidst the rest of my handbag collection and I am very pleased with it! 😉
Alright ladies, that's a wrap for me on this look! You can shop the rest of the new Jennifer Hudson Soho Collection and click the links below to shop the rest of my outfit! PS. NY&C is currently running a 50% site-wide sale…umm, you're welcome! 😉
JEANS c.o. (on sale for half off!!) / SHOES c.o. (on sale for half off!)/ HANDBAG c.o. (also on sale for half off, whaaa!) / TANK TOP / SUNGLASSES
A big thank you to New York & Company and Shopping Links for sponsoring this post! All opinions are my own.