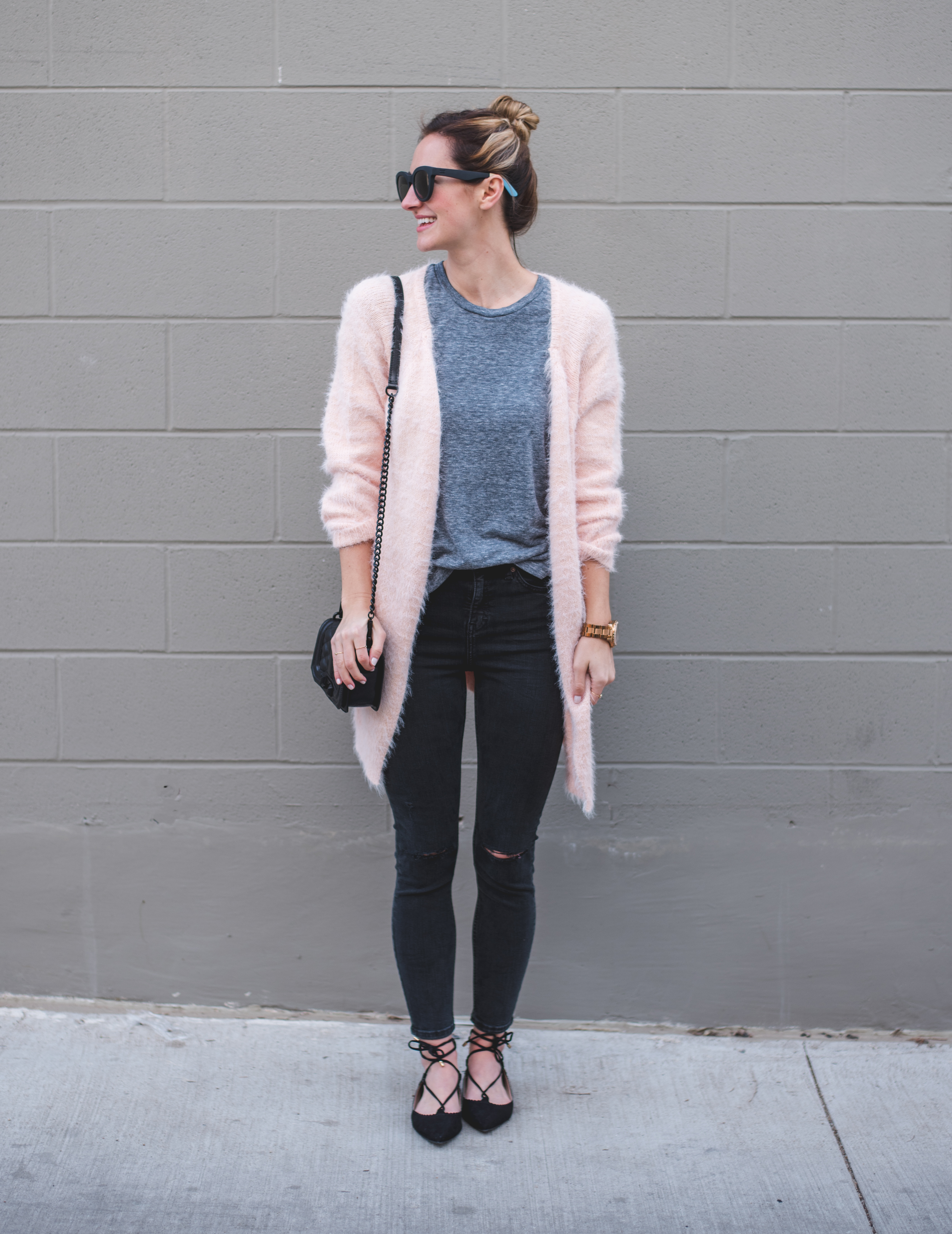 Hello there! Hope your week is off to a good start! I've been MIA over the past few days (on the blog at least…you can always find me on Instagram or Snapchat though, ha) working on some exciting blog collaborations and seeing old friends. One of my best girlfriend's is in town from New York and got snowed in a few more days (poor thing that she can't get back home, lucky me that I get to see her more, ha!). Yesterday I drove to Houston to work on a super fun project with BHLDN (where I got my wedding dress! It's the bridal store by Anthropologie) and I can't wait to show y'all all that big feature coming in February…so stay tuned for that post, eek!
Over the weekend I met up with one of my coworkers (from my day job) who is also a photographer! Seriously, so proud of all these amazing people who juggle work/passion life…it's not an easy task! Kathryn started her own photography business last year and has since been keeping busy every weekend with engagement, wedding and senior portrait shoots! (You can find more of her work here). I was lucky enough to steal a bit of her time so that she could snap some blog pictures for me, and also grab some coffee and share her photo editing/photography knowledge – I actually just bought her old camera and have NO idea what the heck I'm doing haha, so she was kind enough to walk me through learning that one. I love having friends who work in similar creative fields, it's so nice to be that support system for each other! Freelance life can often be tough and unpredictable, so it's refreshing to chat with folks who understand the highs and lows we all go through. Let's just say she's a gem, and a very talented one!
Soo…what to wear while out and about on one of Austin's most popular streets? (South Congress Avenue)…That can also translate to normal coffee shop attire? Skinny jeans, a casual grey tee and THE coziest cardigan EVER! Basically, I never want to take this thing off…
My cardigan is from Chicwish and it's probably the best $50 you'll spend this season. I love the length, the texture is so fun and fashion forward (crazy-out-of-this-world-soft and it doesn't shed, woo!) and the blush pink color is so classic and feminine. Just by adding the cardigan, it makes an otherwise edgy/minimalistic look a little softer and more dynamic. Obsessed with this cardi!!
My jeans are the high waist distressed black skinnies by Topshop. Definitely order a size or two up (I ordered one size up and depending on how much I ate for lunch wish I would have ordered two sizes up haha) – but I love these things and have already worn them a TON! I paired the jeans with a basic tee shirt that is actually super old from Forever21 (I linked similar styles below) and I'm loving the coolgirl vibe of a heather grey tee shirt, so simple and easy!
As for shoes – ohh those trendy lace up flats! I now have two pairs of these in my closet and they really just make an outfit. Super loving these lately!! Oh and did you notice that gorgeous Rebecca Minkoff handbag I'm holding? GAH it is soooo pretty I kind of melt every time I see it. I have been looking for a handbag that's solid black with gunmetal accents, basically to have that go-to classic/edgy purse when I need it, and I really love the contrast of a more alternative handbag with the soft pink cardigan. Exactly what I was hoping to achieve! Can't wait to style this cutie more and more, so much fun already!
Alrighty gals, that's a wrap for today. I think I'm still recovering from yesterdays 6 hour car ride + photo shoot madness…and am currently staring my messy apartment that desperately needs cleaning. Isn't exhaustion and a very long list of to-do's just the best combo? Kidding. 😉 Okay, time for me to put on some rubber gloves and get to a crazy pile of dishes. Sooo…I may not be keeping things nice and tidy like I had hoped for 2016, but hey, always room for improvement! 😉
Have a great Tuesday + shop this look below!
**Photos by Kathryn Frazer Photography
cardigan – CHICWISH / jeans – TOPSHOP / tee shirt – similar URBAN OUTFITTERS / shoes – NORDSTROM / handbag – REBECCA MINKOFF / watch – MICHAEL KORS / sunglasses – TOMS / ring – CATBIRD