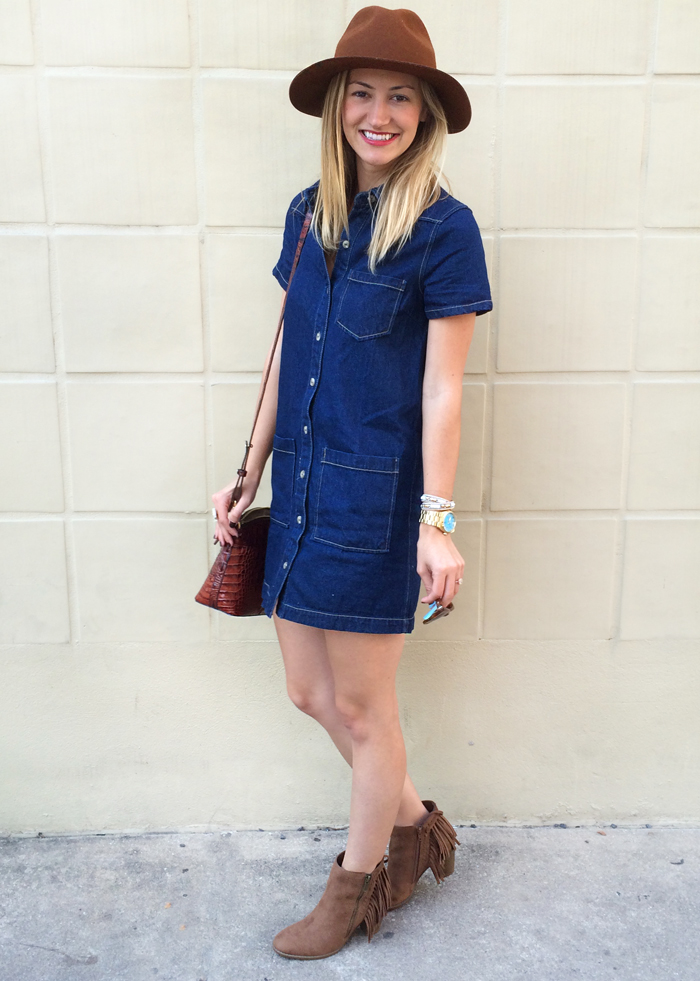 Happy weekend, ladies! As we approach October (seriously…HOW did the time fly?!), it's time to figure out your go-to wardrobe staples for fall. As you can see if you follow me on Instagram, thus far my essentials are: ankle booties, brown handbags, this hat (I know, I know, it's time I invest in a new hat, I get it…ha!) and I am adding this adorable denim dress to my autumn repertoire.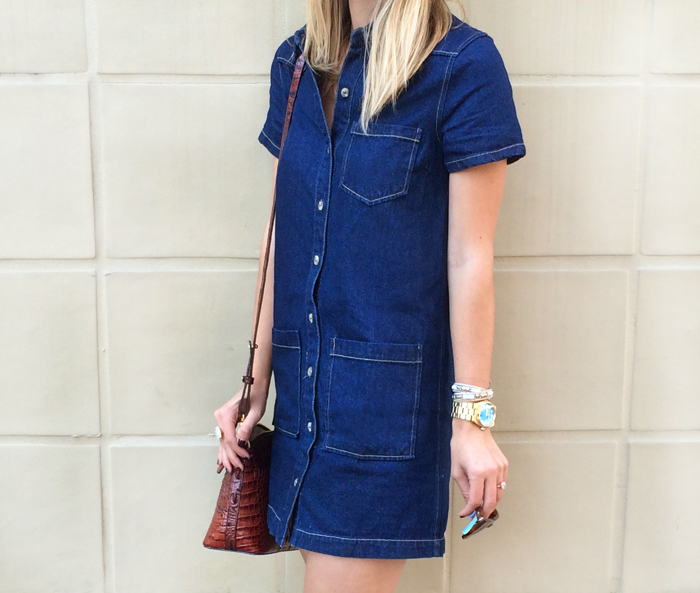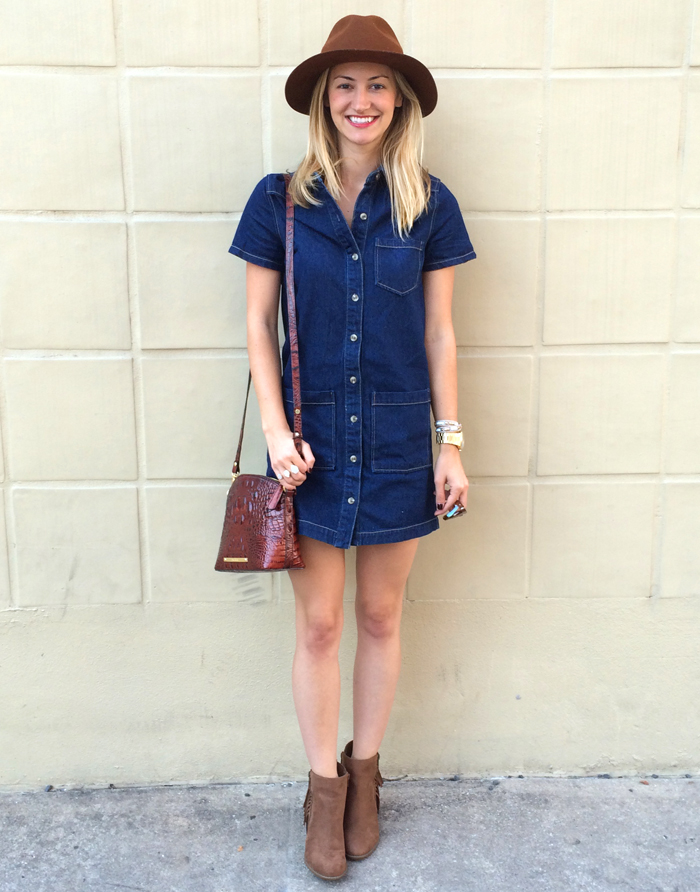 This dress is by Pixie Market, a fun little online shop that primarily hits on edgy style, but they have a ton of girly items, too. When I saw this dress I knew it would be fabulous for fall and as cooler weather heads our way, just throw on a comfy scarf and a cozy, chunky cardigan sweater and you're all set! Ps. Is that little cutout detail on the back not SO cute? I didn't even realize it had that until I received it in the mail…such a fun addition! If booties aren't your thing, swap these fringe pretties for a nice pair of riding boots…either way with this versatile dress, you can't go wrong. 😉
If you liked this outfit, shop it below! My kicks are just $50 and SO comfortable and cute…I've been getting compliments on these things like crazy lately…! Wishing you all a wonderful Sunday!
dress – pixie market / shoes – indigo road / purse – brahmin / ring – kendra scott / sunglasses – toms / hat – topshop