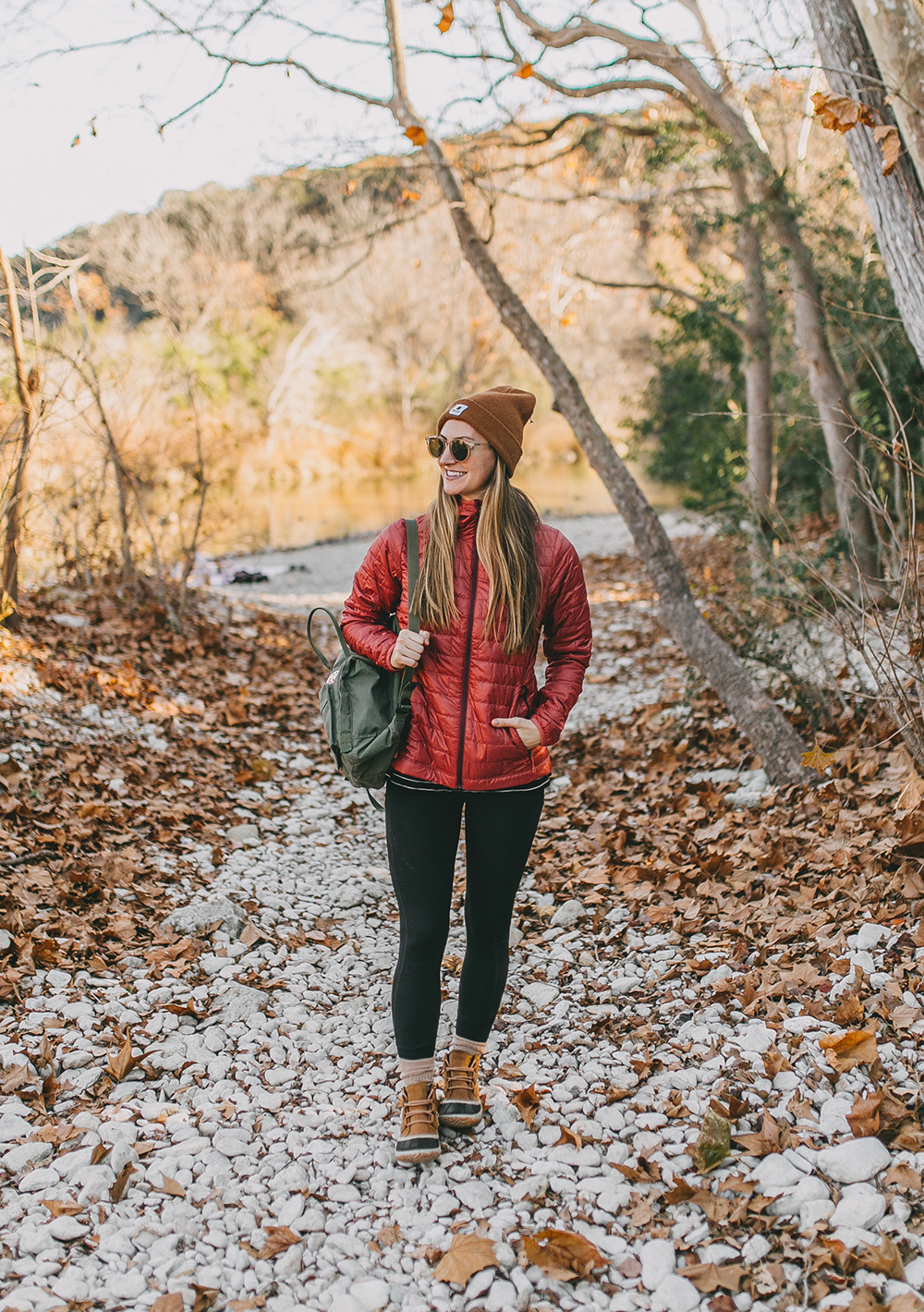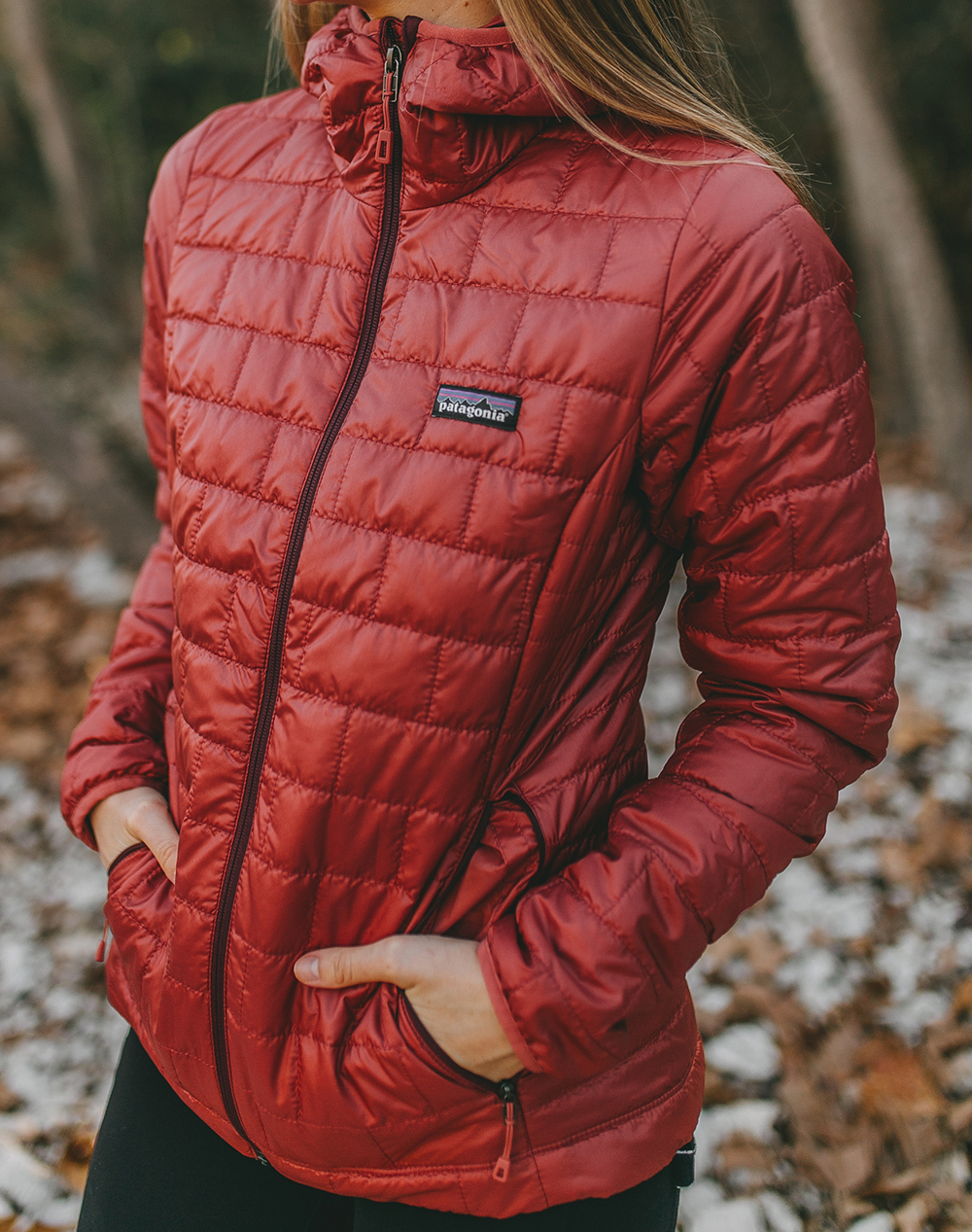 With the holidays in full swing, making time for myself has been very…tricky…to say the least! Blake and I juggle kiddos and work and house projects…the list goes on and on. When I'm feeling the weight of my responsibilities and the overwhelm of life starts hitting too hard, that's when I know I need to get outside and hit the reset button. Just a simple walk around the block can work wonders, but this week I had Blake watch the boys so I could get a couple hours to myself and go hike around the Austin greenbelt with my sister. It was so beautiful out and I came back home feeling energized, happy and ready to tackle my day ahead (…the coffee run on our way home helped, too, ha!). I know firsthand it can feel intimidating when winter weather is right outside your door – but with the proper gear to keep you warm and comfortable, that mid-week hike may just become routine. 😉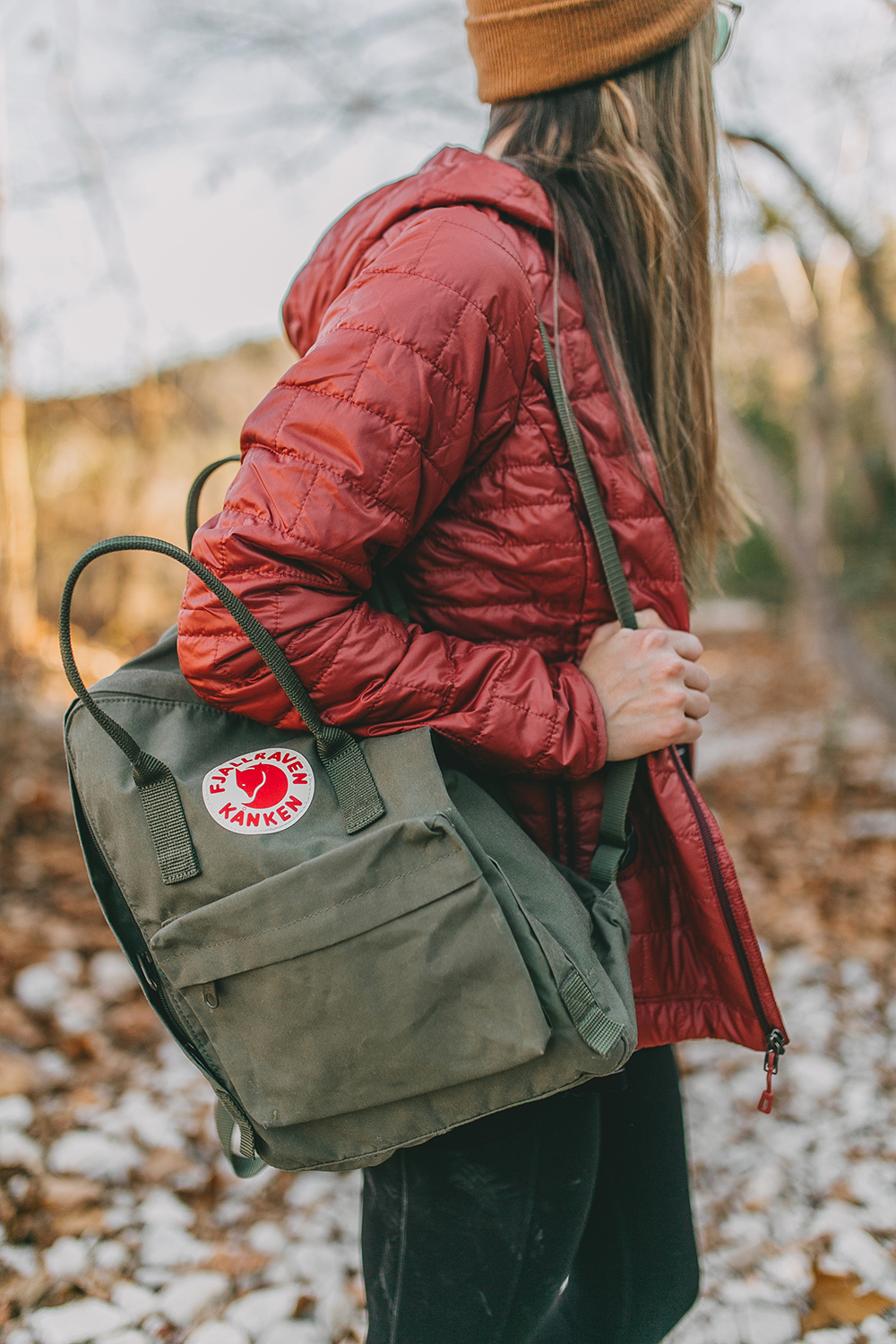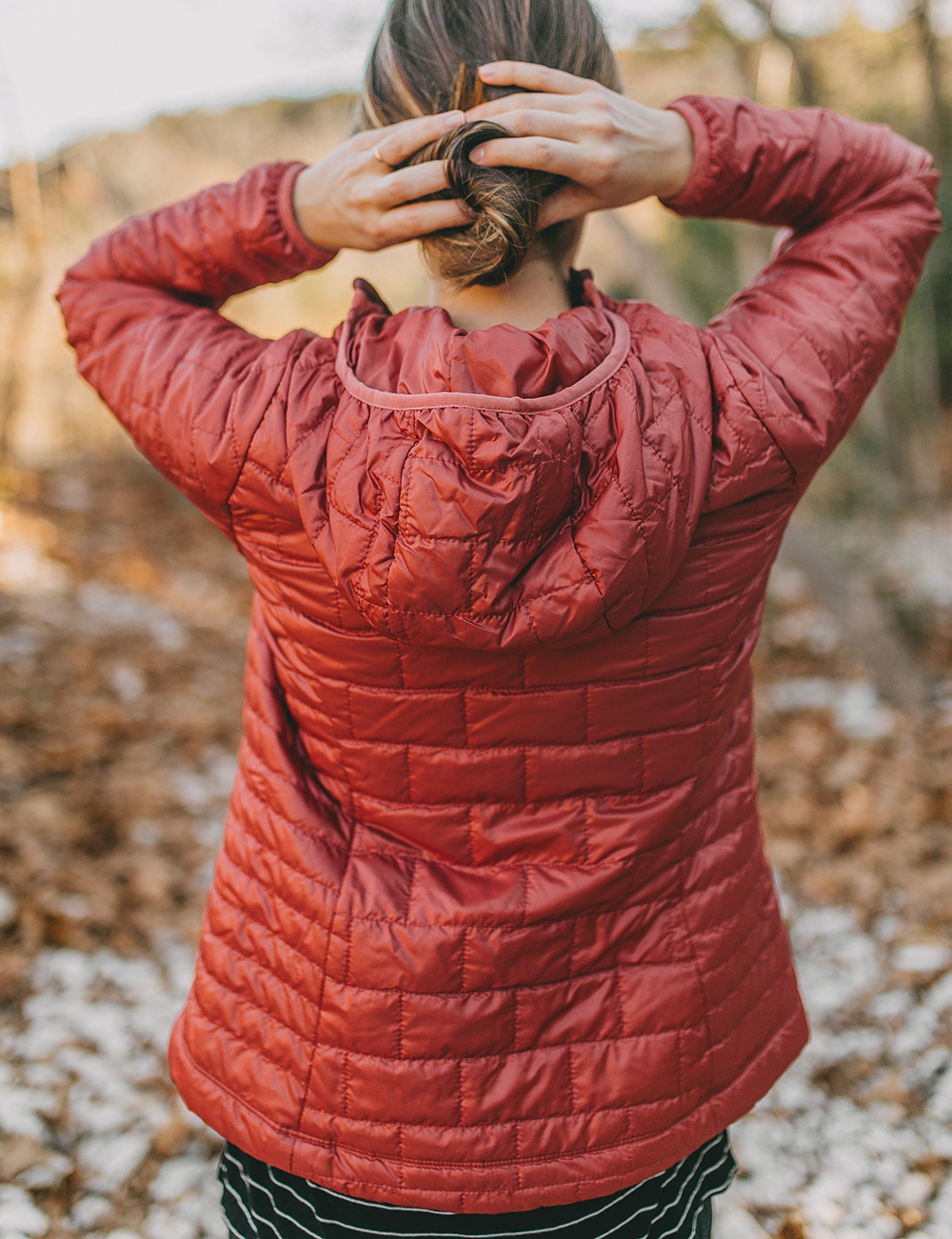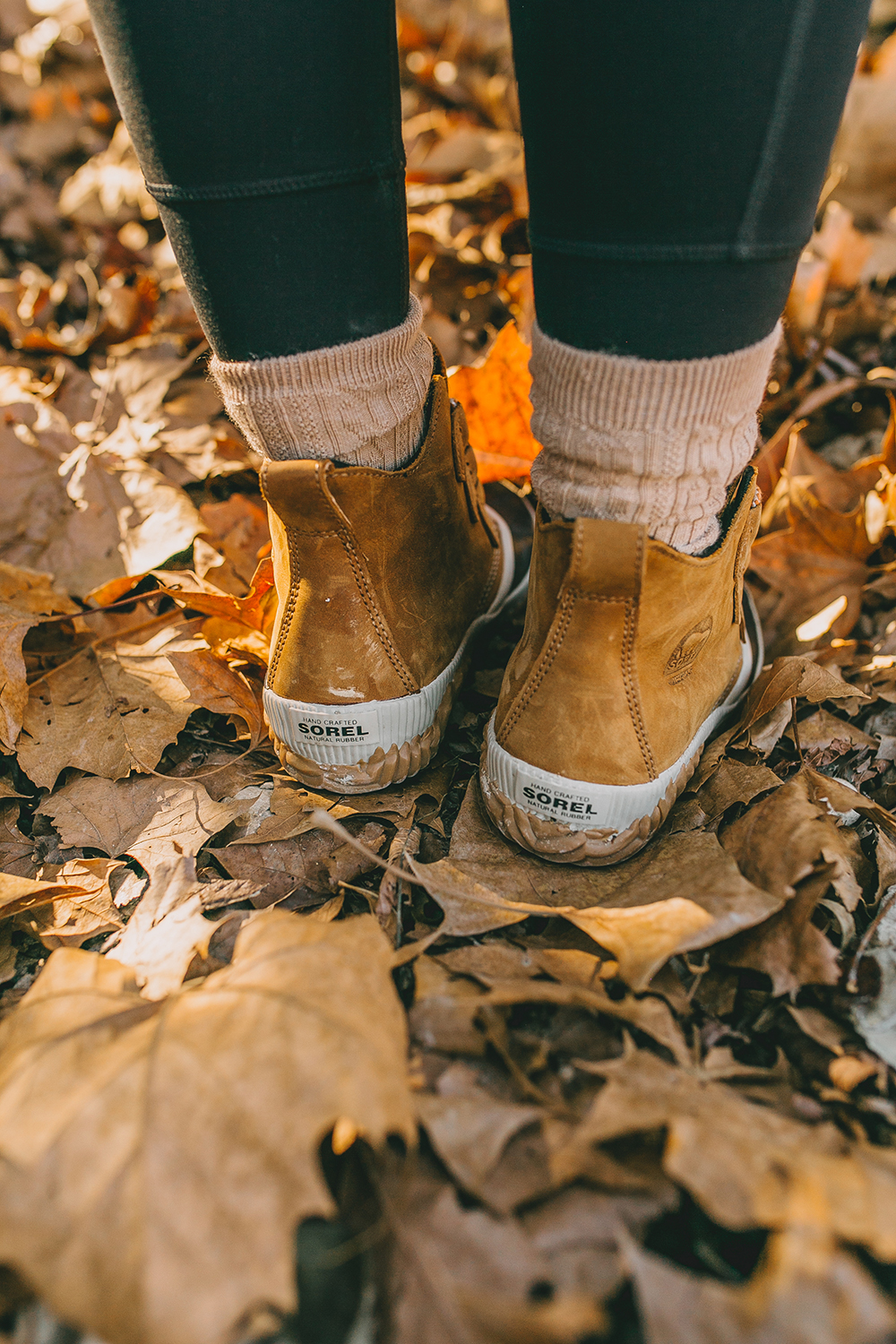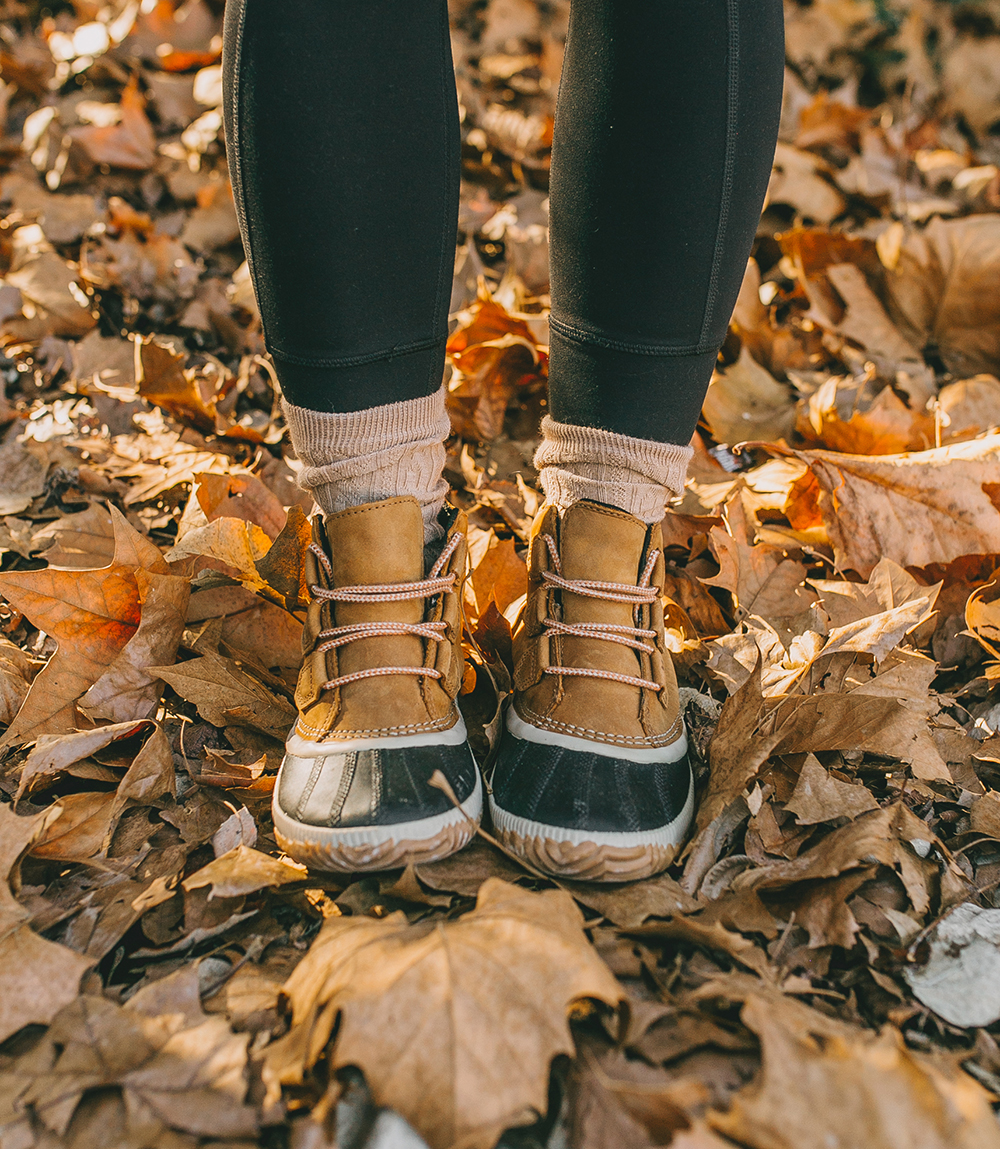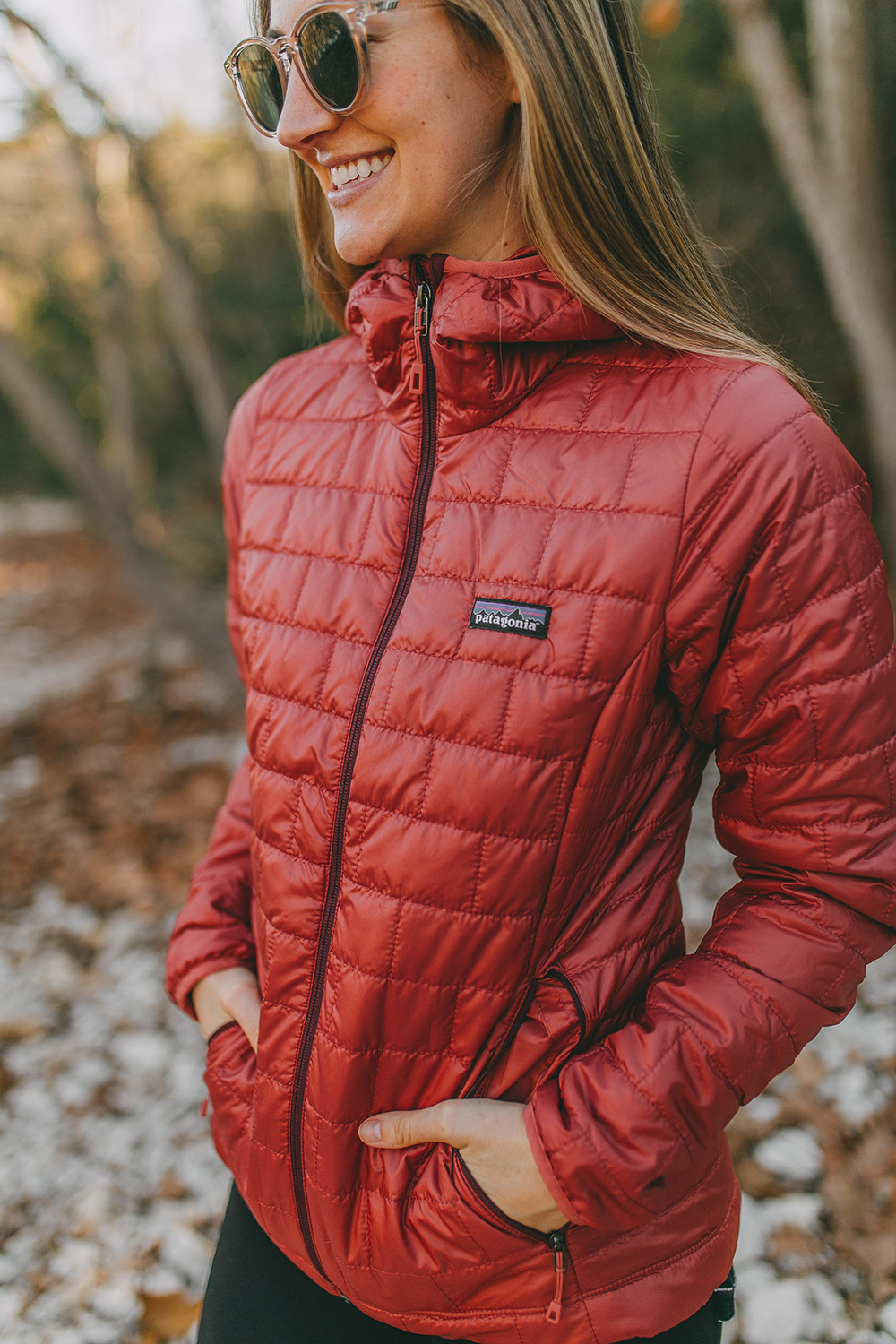 When it comes to dressing for cold weather, insulated jackets, weatherproof boots and cozy socks are key. Backcountry has the best outdoor brands like Patagonia, The North Face, Stoic, Marmot, Sorel, Blundstone and more. Ever since I had Jude I've been branching out and adding more color to my wardrobe. He gets a kick out of anything bright and cheery that I wear! I am loving my Patagonia Nano Puff Hooded Insulated Jacket in Spanish Red. It's more of a muted red, but still makes a statement AND it's SO comfortable and warm! The shell is also water resistant, so it can really take on those frigid days. I am wearing a small for reference. I also have the Patagonia Radalie Down Parka and it's been a staple for cold days when I want something longer than a typical jacket. Both are super lightweight, easy to pack and most importantly, WARM!
My shoes are the Sorel Out n About Booties and I am such a fan! Great for easy hiking and super durable. Waterproof with extreme traction so there's no slipping around (and this hike can get super slippery!), plus they're SO cute! 😉 I paired them with my Smartwool Cable Knit Socks, love this neutral oatmeal color that peeks out at the ankles and they also keep your feet nice and toasty. 
What are you doing these days to get outside? Chasing your kiddos in the backyard? (…My usual reality!). Meeting friends for a social distanced park meetup? Hiking a new trail in your city? Whatever it may be, I hope it helps clear your head and find some peace in your day!
Backcountry is currently running up to 40% off select gear & apparel HERE. Plus, Backcountry has partnered with Klarna to offer interest-free payment plans (just in time for holiday shopping!).
As always, use my code LIVVY15 to take 15% off your first Backcountry purchase! Some exclusions apply. 
A big thank you to Backcountry for sponsoring his post! All opinions are my own.
PATAGONIA JACKET / SOREL BOOTIES / SMARTWOOL SOCKS / BEANIE / FJALLRAVEN KANKEN BACKPACK / RAEN SUNGLASSES
SHOP MORE WINTER FAVORITES