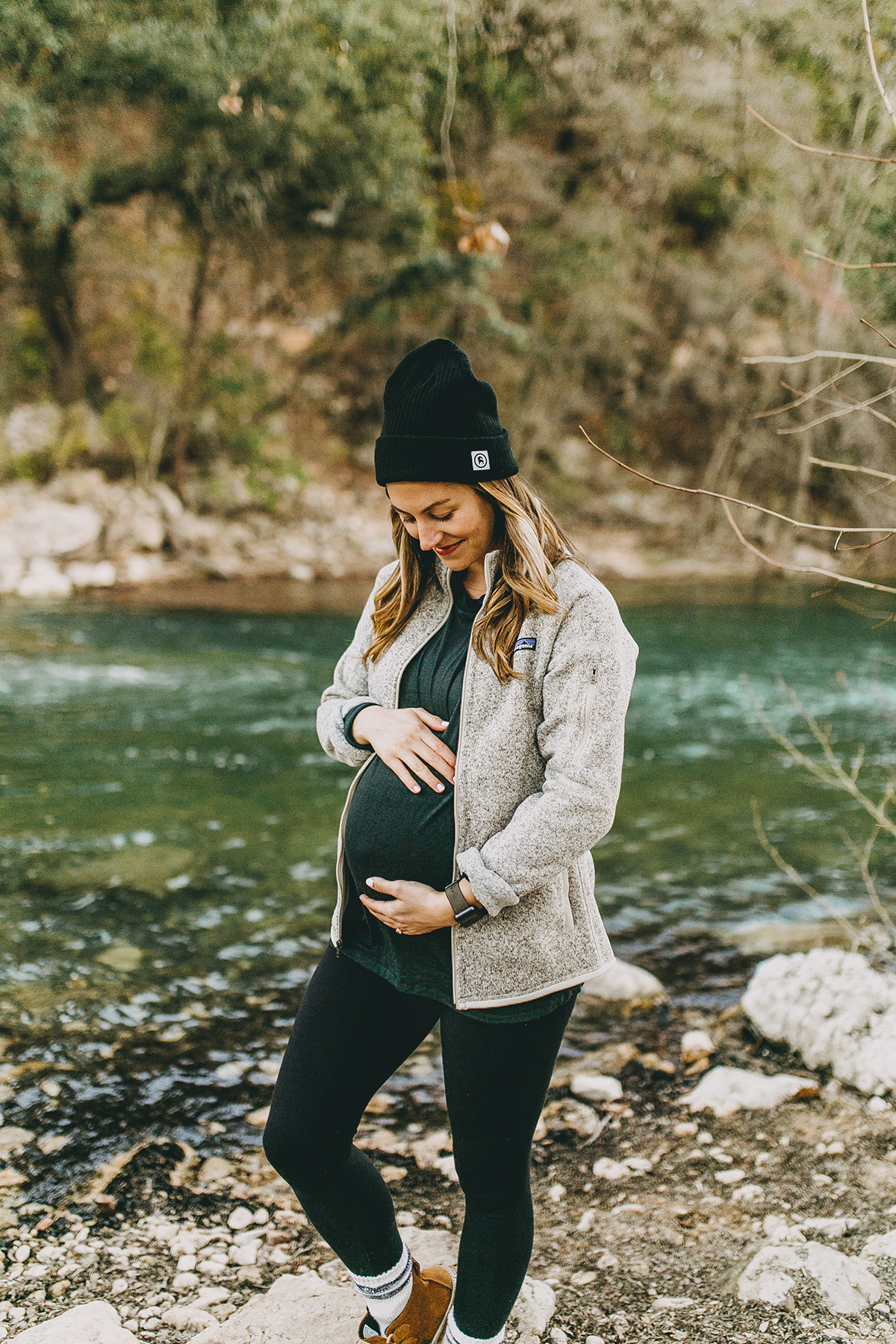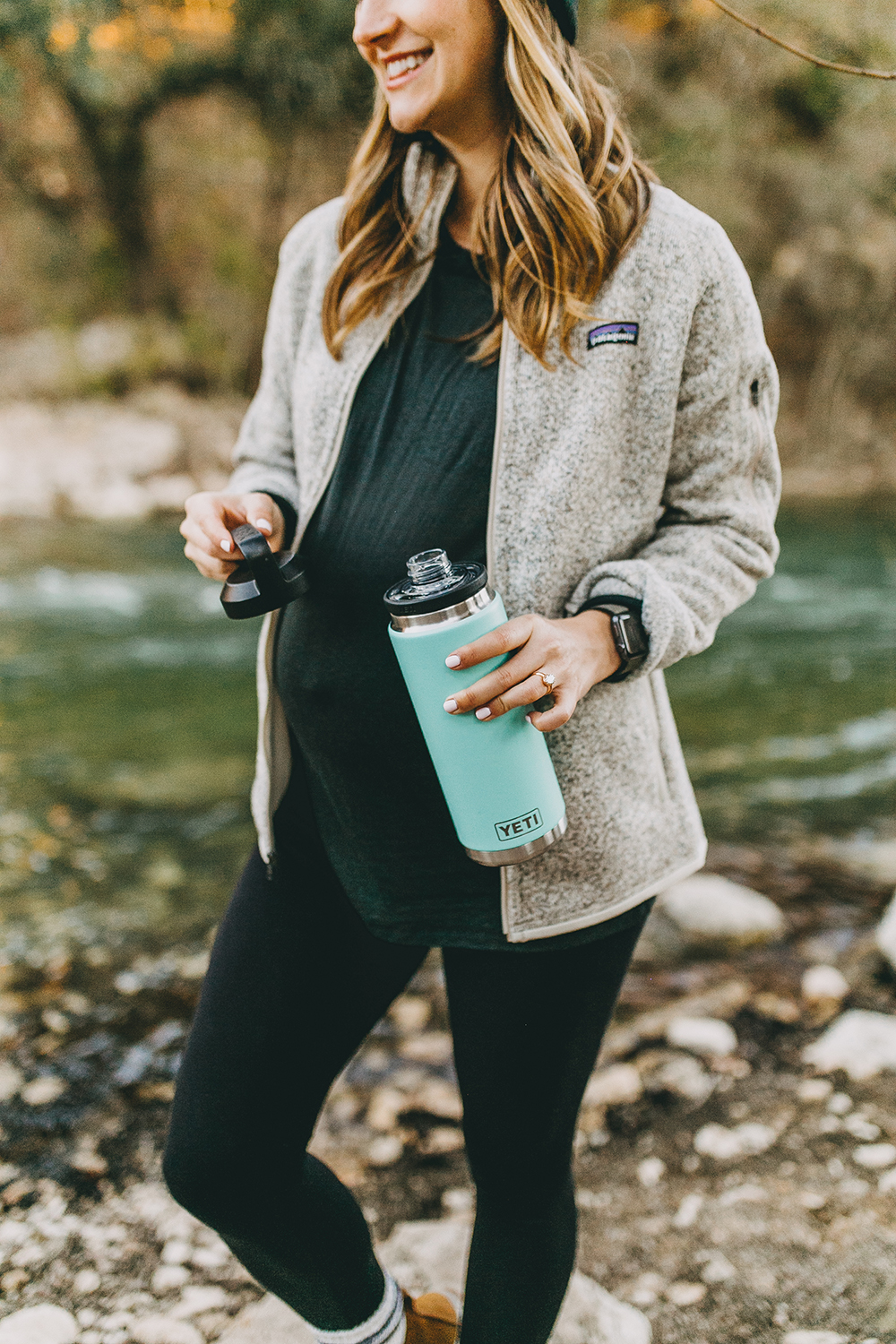 Can y'all believe we're flying through January?! I've been in nesting mode preparing for Baby P's arrival, which means lots of time spent indoors tending to everything nursery related! Truth be told, forcing myself to stop and get outside has been SUCH a welcome part of my day. Y'all know I go on a daily walk, but with all the rain that has hit Austin recently, Blake and I were itching to get over to Barton Creek and see the flowing water, soak in the colorful foliage and enjoy some time together in nature…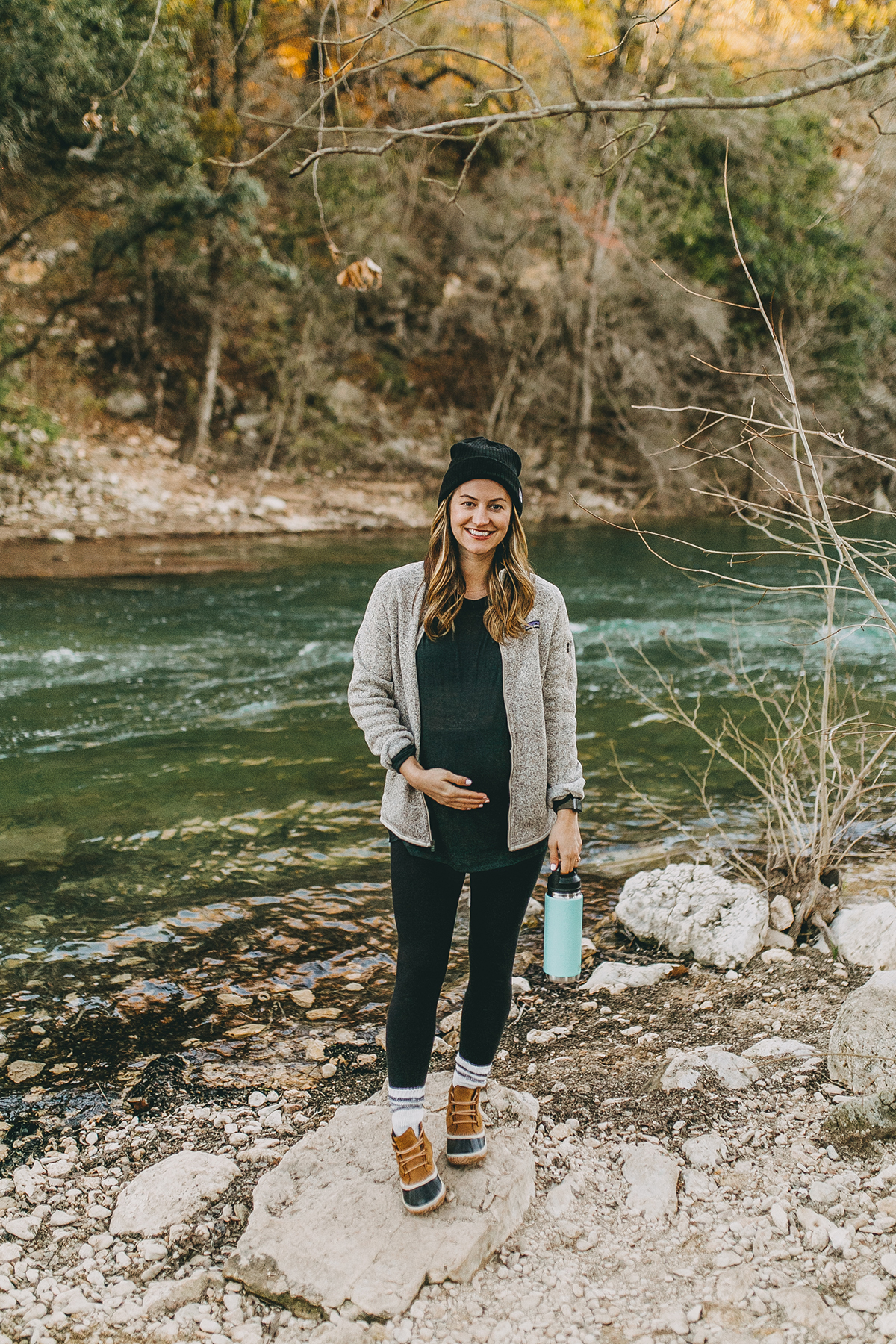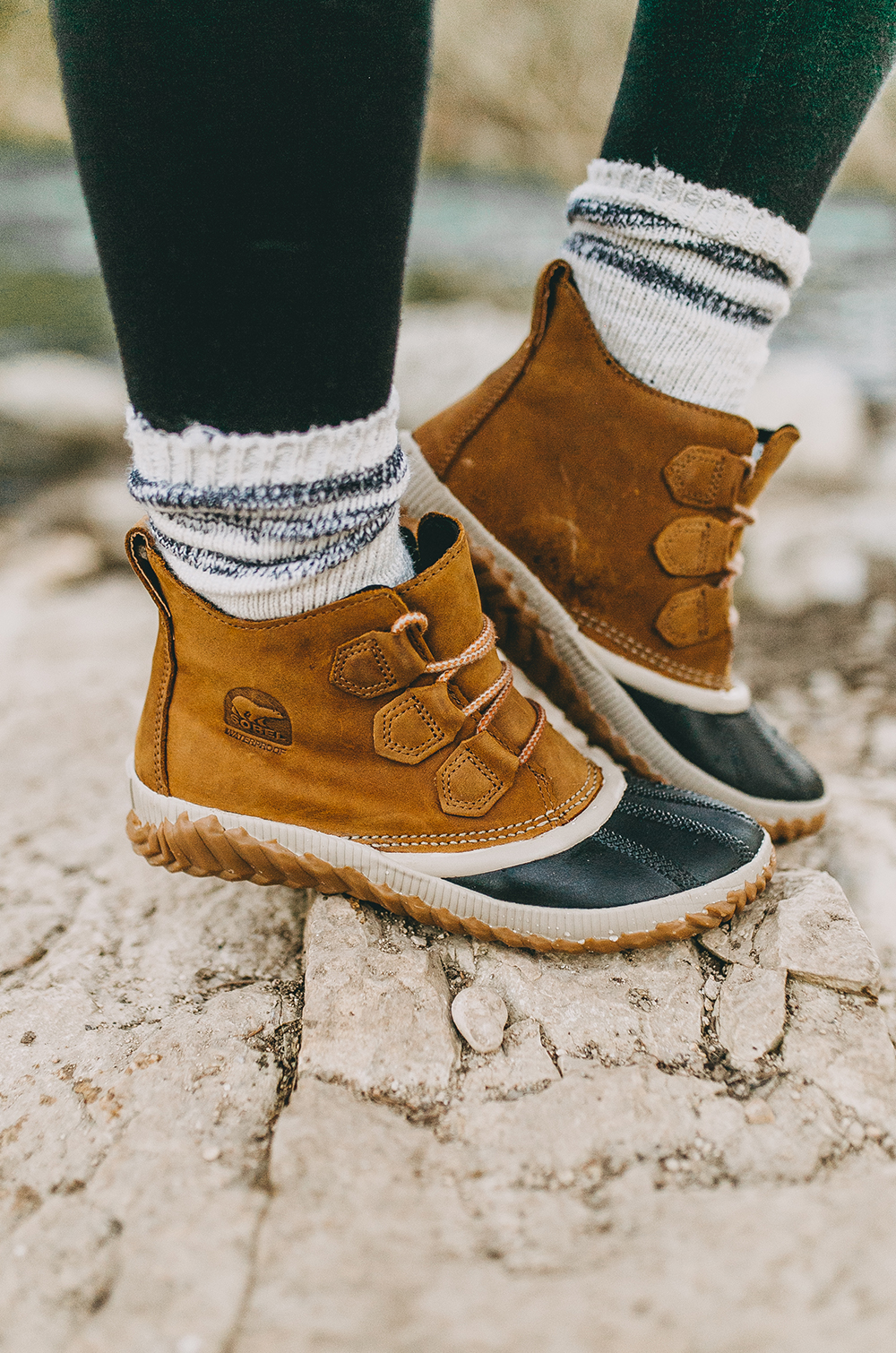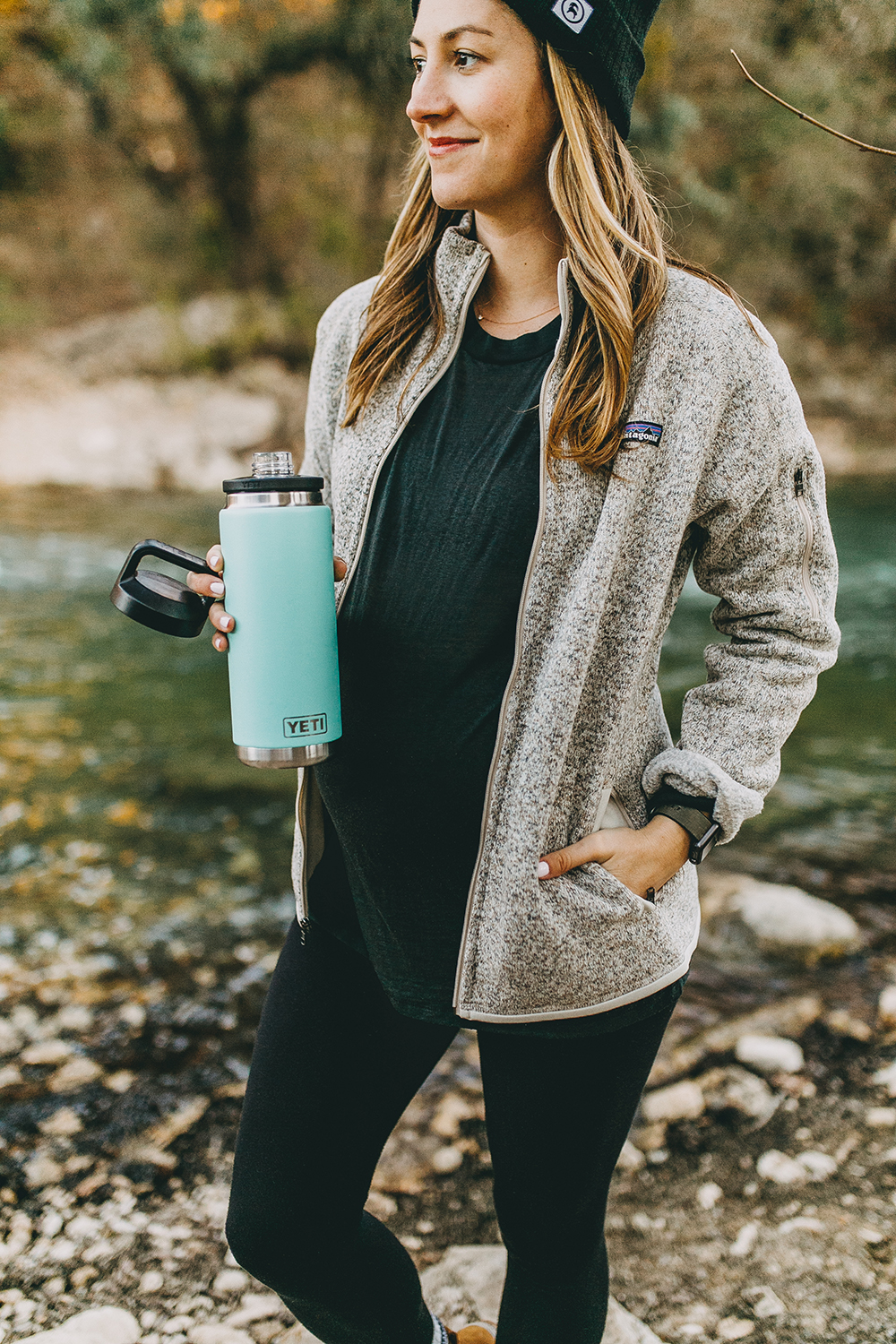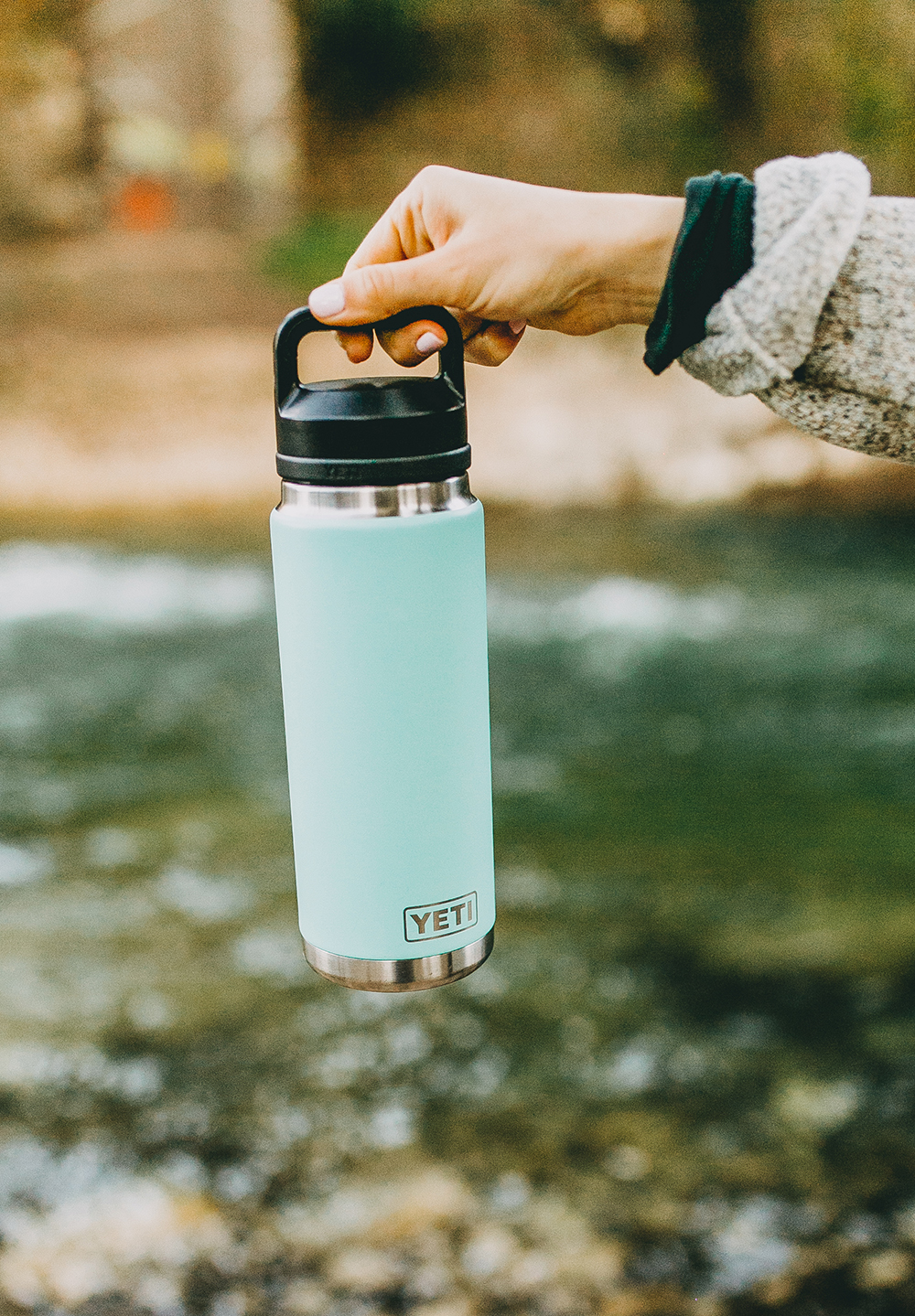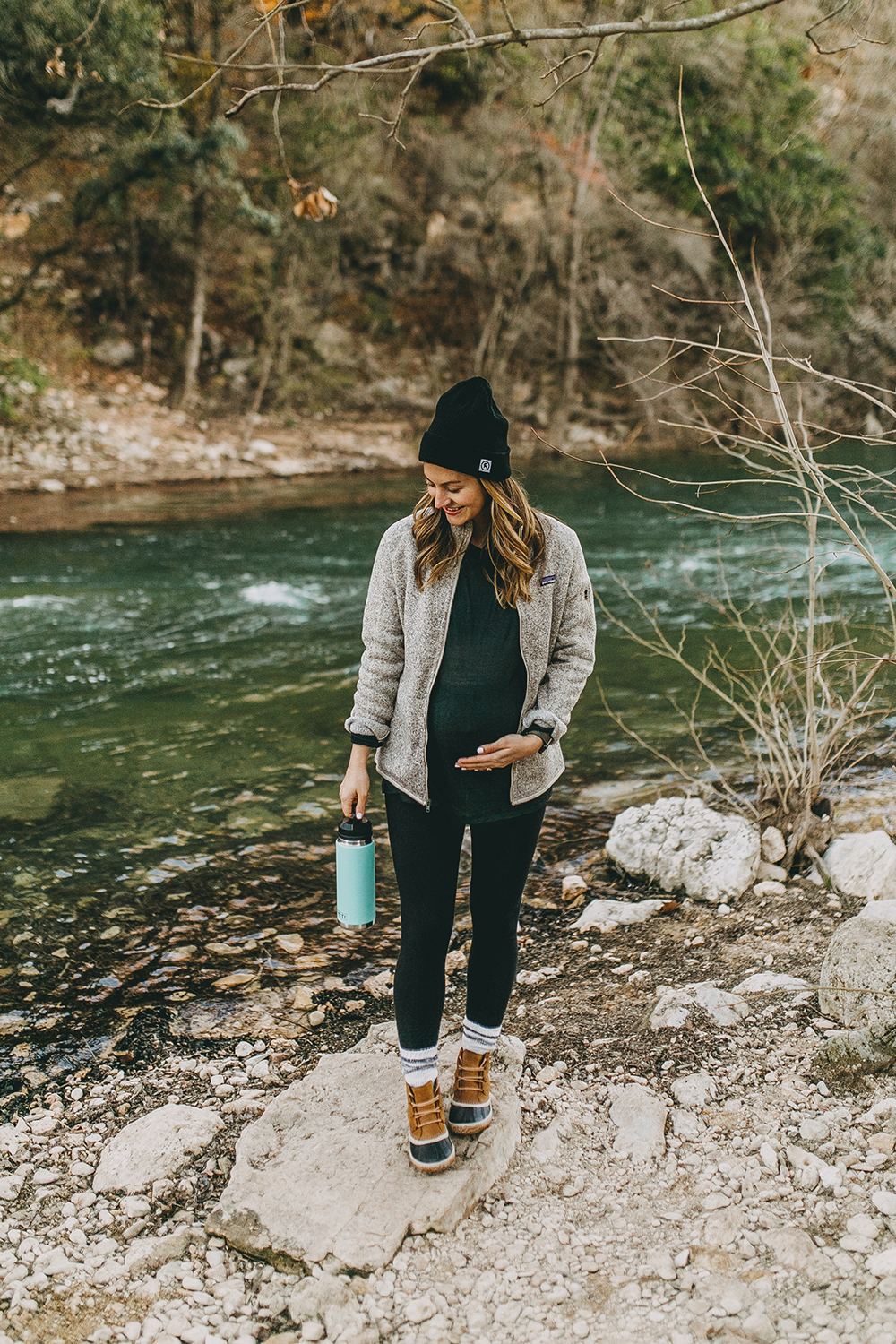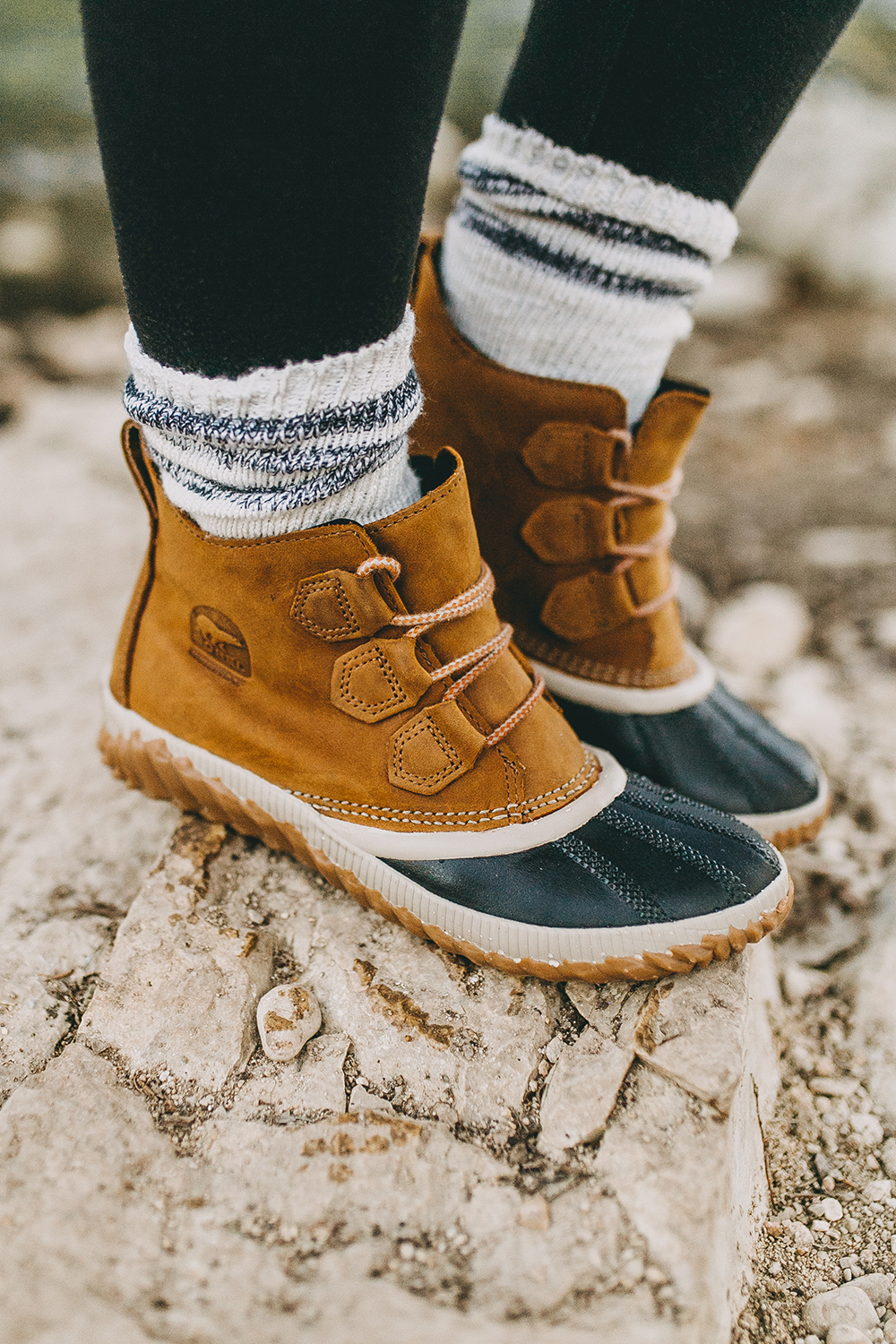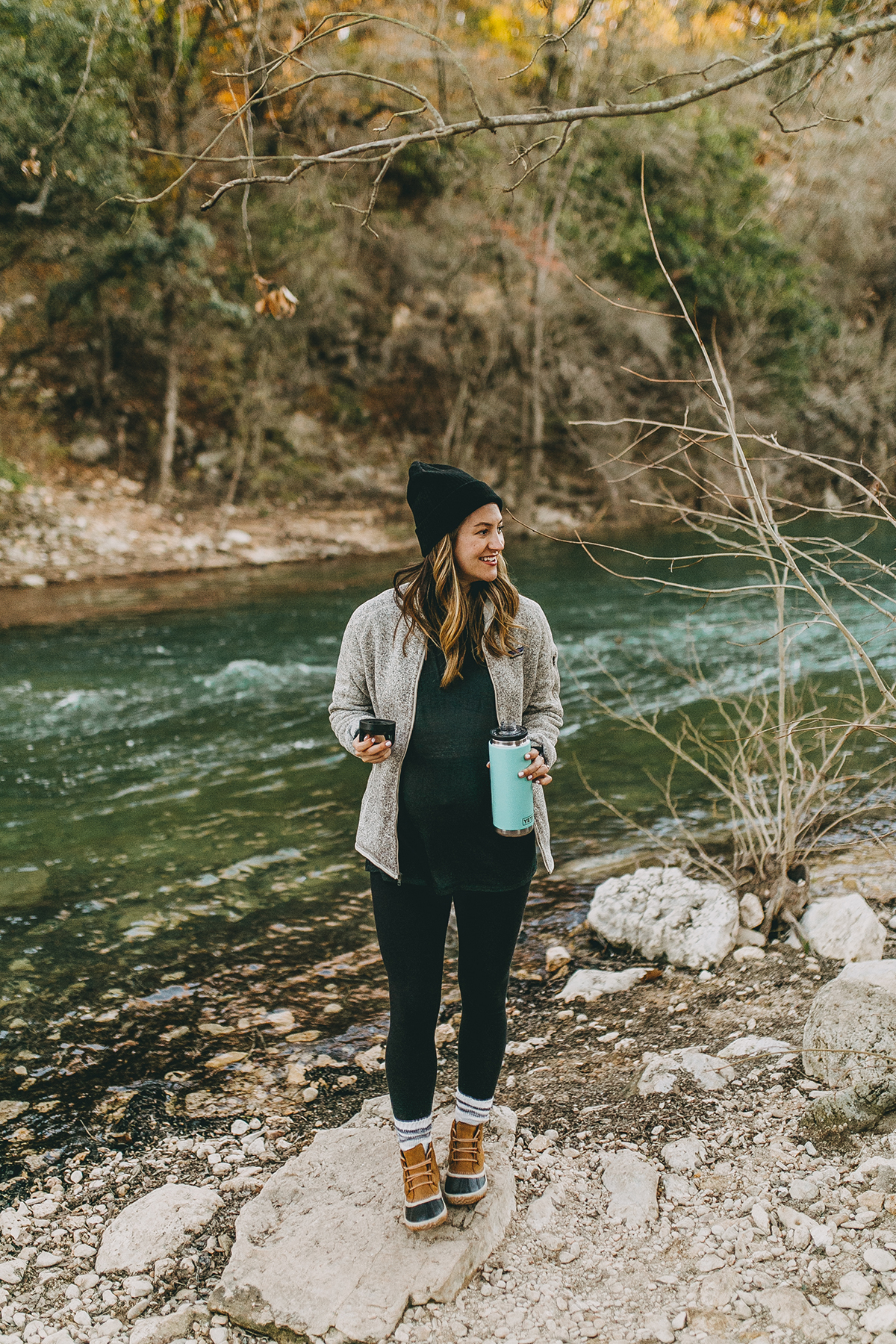 Before we bought our house, our old apartment building overlooked Barton Creek and the Greenbelt. We used to go on hikes along the creek a few times per week…it was always so refreshing to disconnect and hike down to the water (especially after days of heavy rain!). Though we love being in our house, we really do talk about our old complex and its proximity to gorgeous hiking terrain quite often…in hindsight, we didn't know what we had in front of us! (Literally…you walked outside into the Greenbelt). Last weekend, Blake and I both had tunnel vision with housework and baby prep, and after feeling a little cooped up started reminiscing about our old place and how easy it was to step outside and walk right down to the creek. Cue a change in clothes, a short drive and a refreshing trek…and just like that, we were back at our old stomping grounds…(we used to come to this exact spot!).
At 36 weeks pregnant, there's not a whole lot I am excited to wear these days…unless it's comfort above anything else, you will not find me putting it on! Which is why I loooove this head to toe outfit from Backcountry. This Patagonia jacket is so warm and I love the color (wearing a medium) and those Sorel boots are perfect for hiking through mud and water. They're proper winter duck boots, so they're waterproof and made with a rubber shell that provides great traction. I have become a major fan of Sorel over the last couple of years and really stand by their products. After reading reviews online, I ordered a half size up from my regular size…they run small, especially if you plan on wearing thicker socks.
Backcountry is a retailer I can always trust to have amazing products (…and they sell the best outdoor brands like Patagonia, Pendleton, YETI, North Face, Birkenstock…), and it gets better because their customer service is seriously outstanding. You've likely noticed that I've partnered with Backcountry for a while on my blog – every time I get the chance to sing their praises, I am always thrilled to do so! I'm such a big fan of this retailer (…and by the looks of it on my blog and social media, y'all are, too!).
Sharing my outfit details below, hope y'all enjoyed this one! XO
PATAGONIA BETTER SWEATER JACKET / LEGGINGS (similar, mine are maternity) / LONG SLEEVE TEE / SOREL OUT N ABOUT PLUS BOOTS / SOCKS / YETI TUMBLER / BACKCOUNTRY BEANIE
A big thank you to Backcountry for sponsoring this post! All opinions are my own.