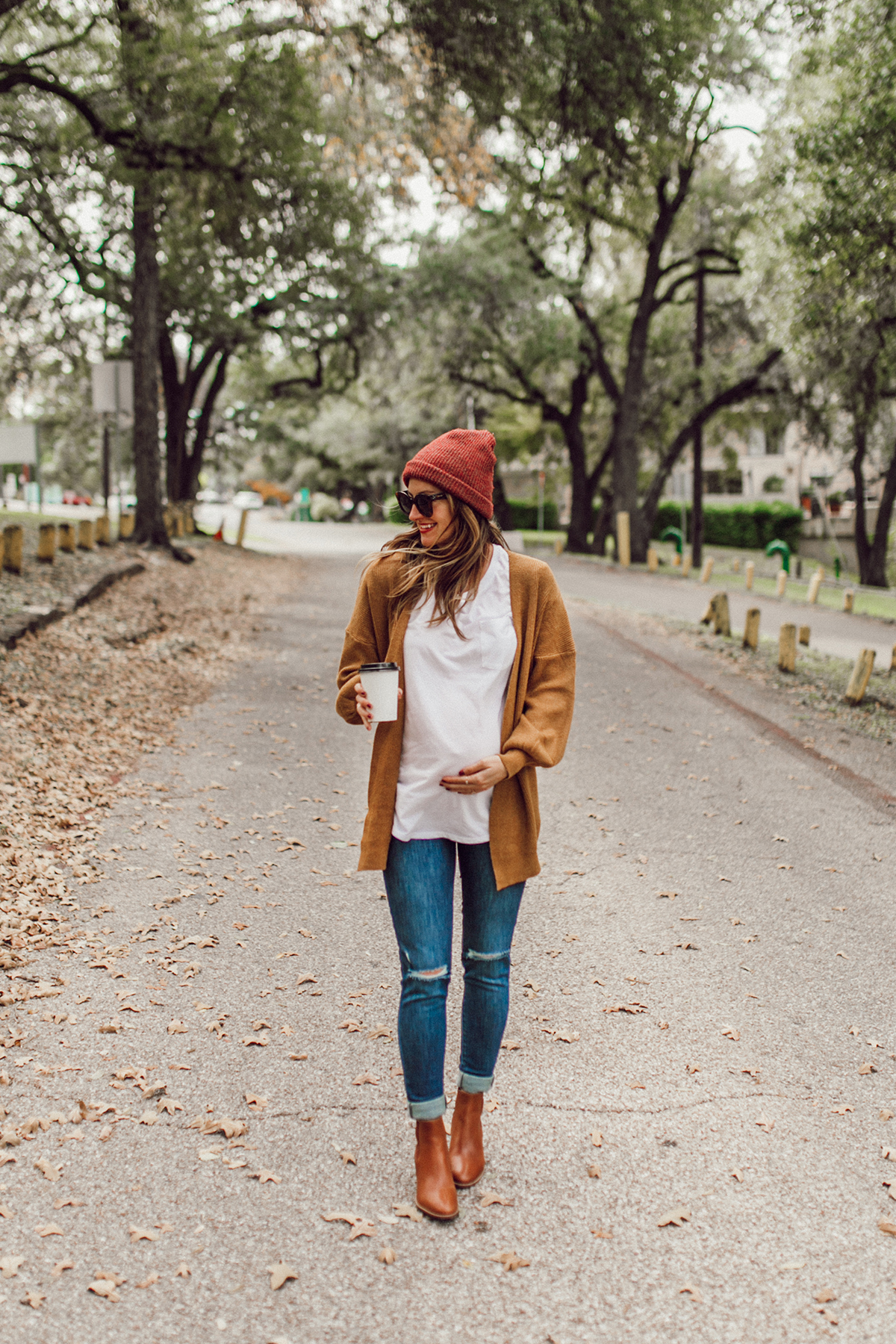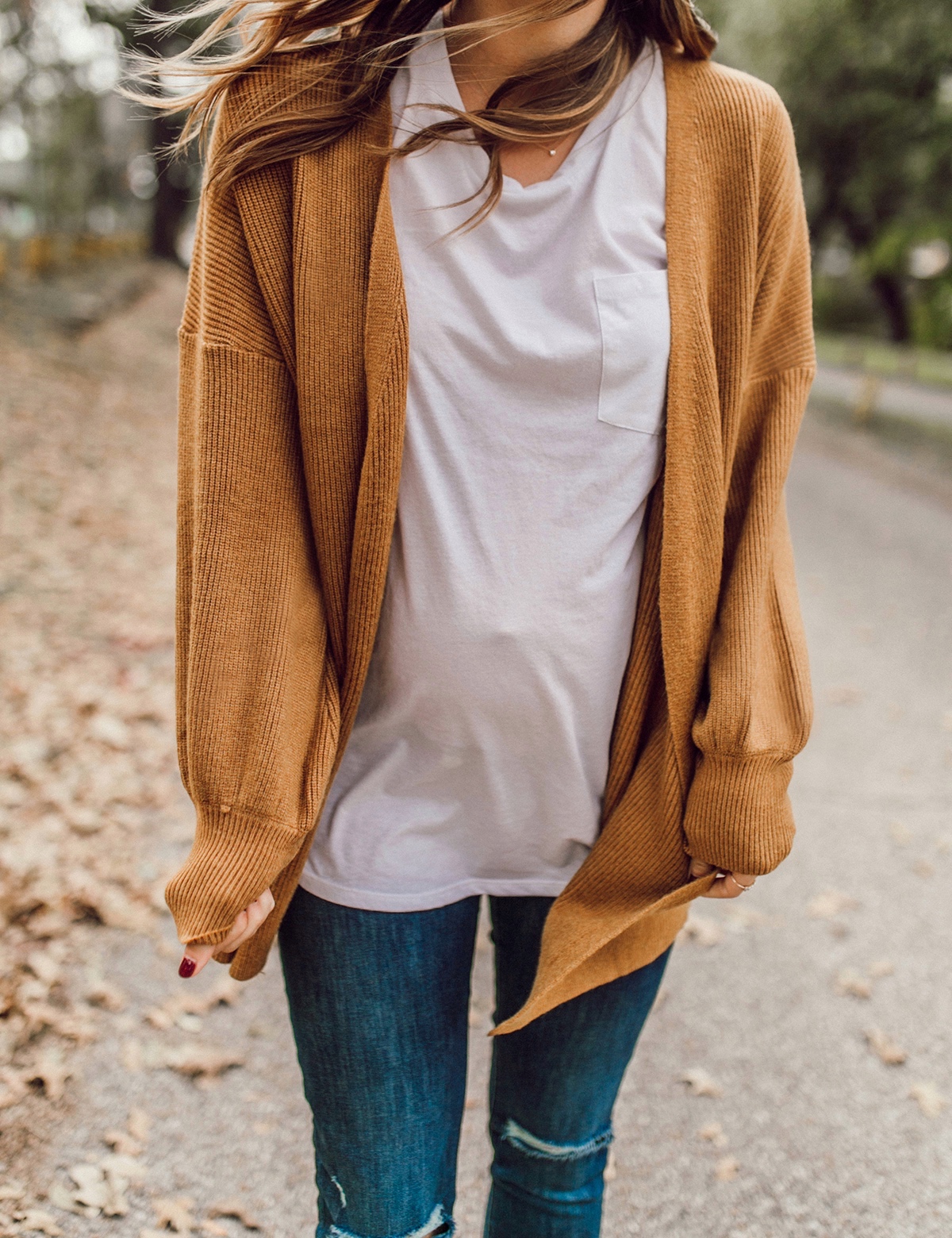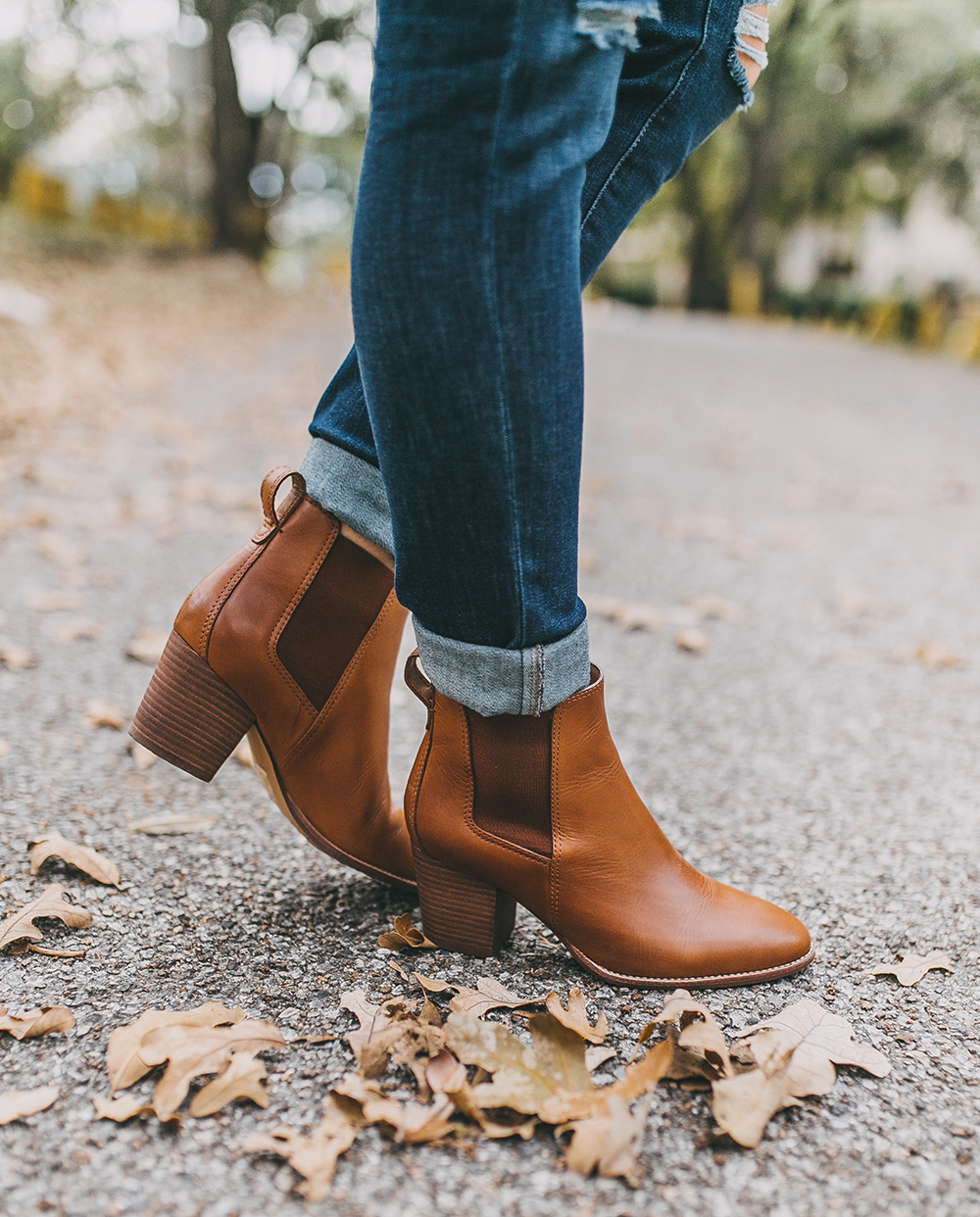 Today is THE day for holiday shopping! Gifts for your loved ones…and of course, a gift or two for yourself! 😉 At these prices, there's zero guilt in treating yourself. Nordstrom is having an AMAZING Cyber Monday sale: up to 60% off AND a $50 gift card when you spend $250 (…which of course is super easy to do when the sale is this good!). Today I'm sharing an outfit featuring a couple favorites on major markdown today (this cardigan = DREAM!), and I'll share more of my top picks at the end of this post. Happy Cyber Monday, gals!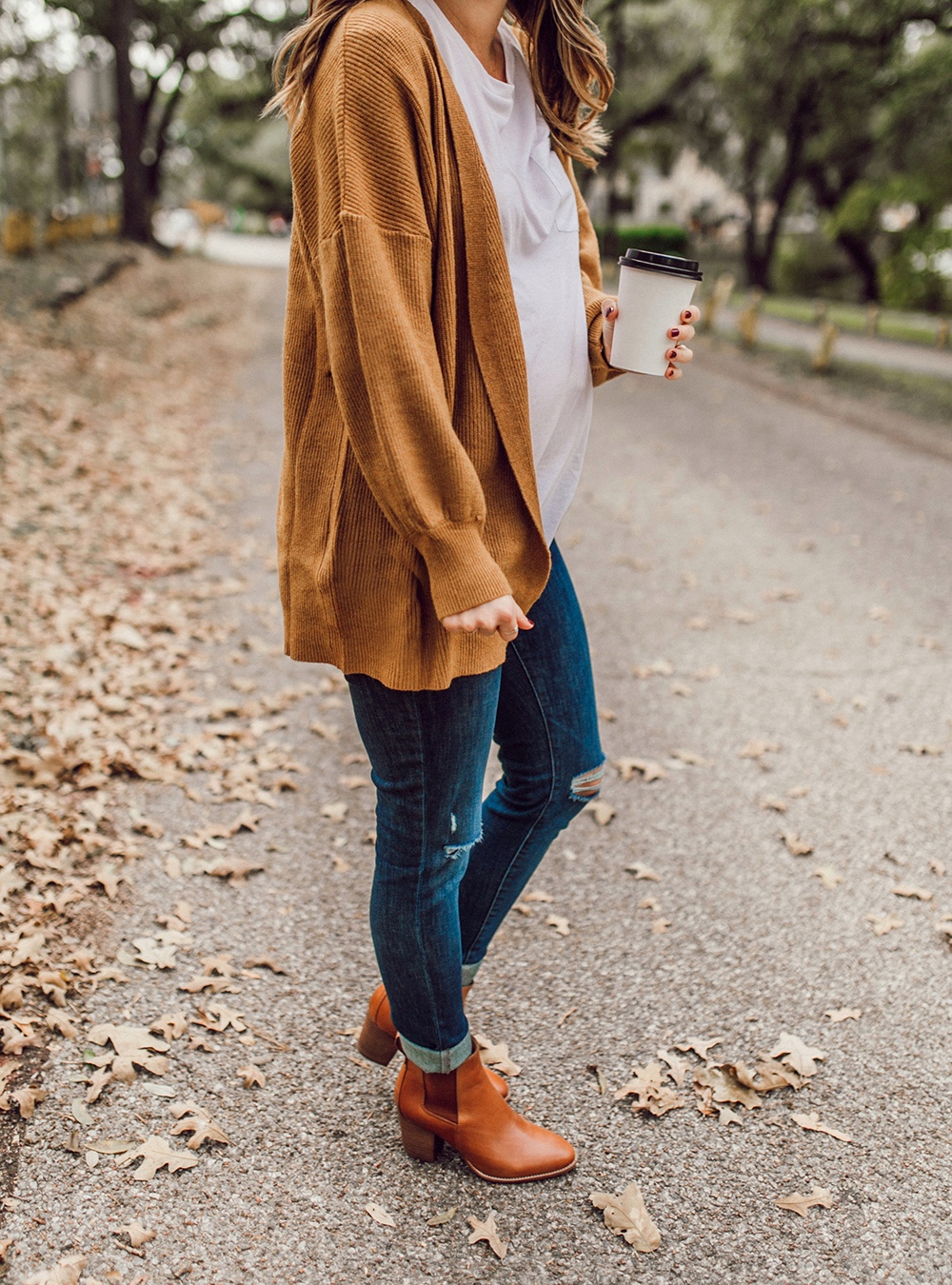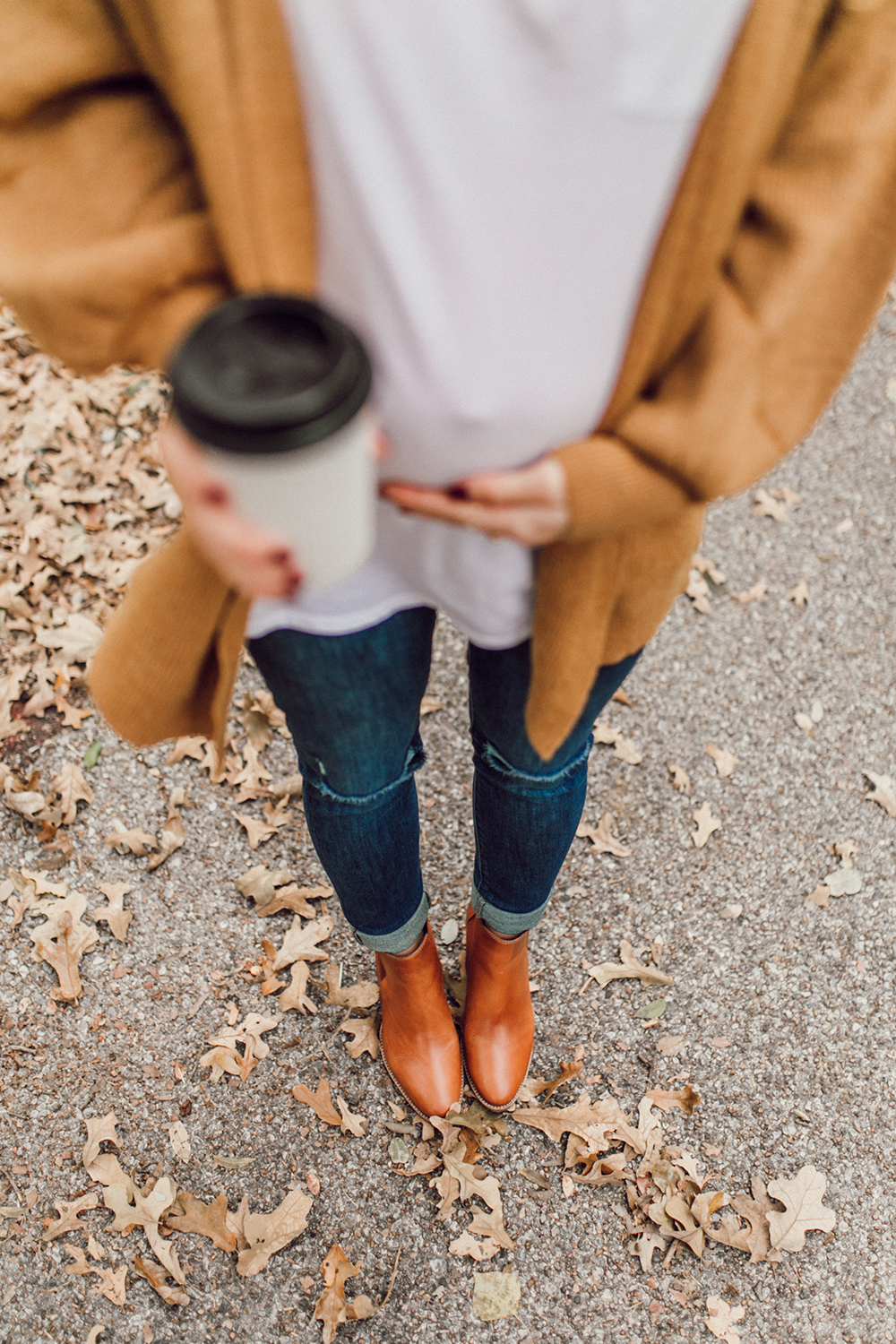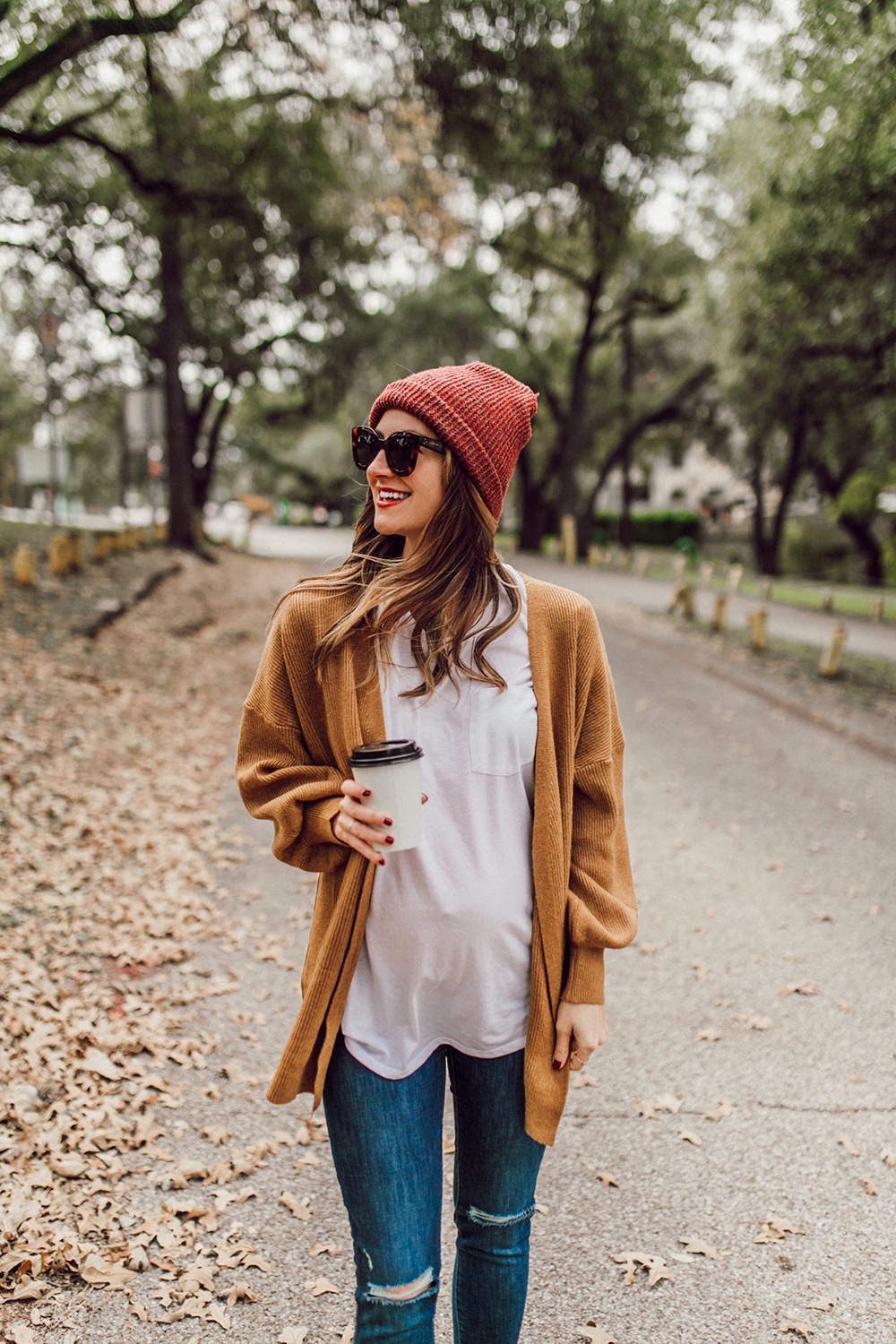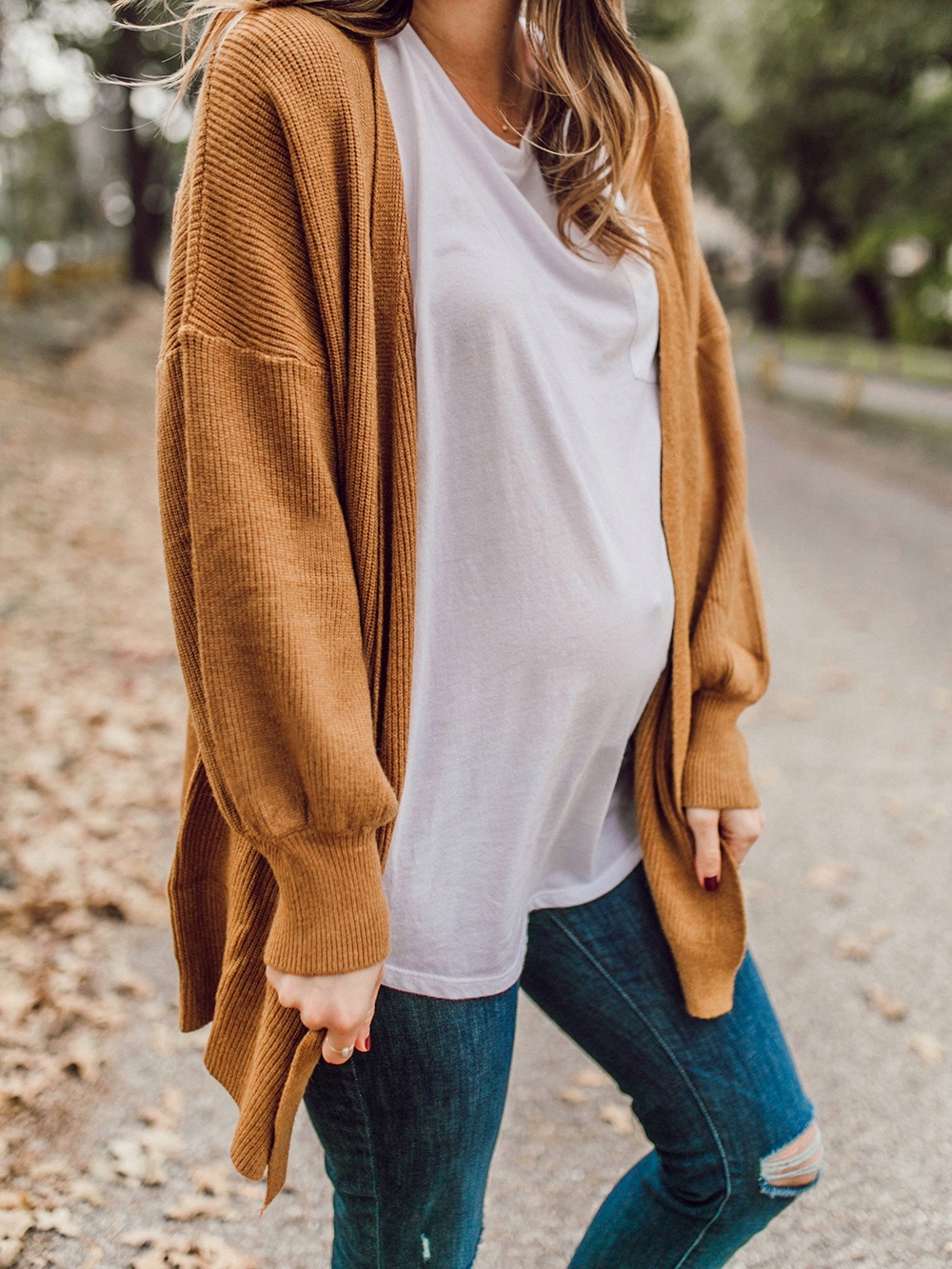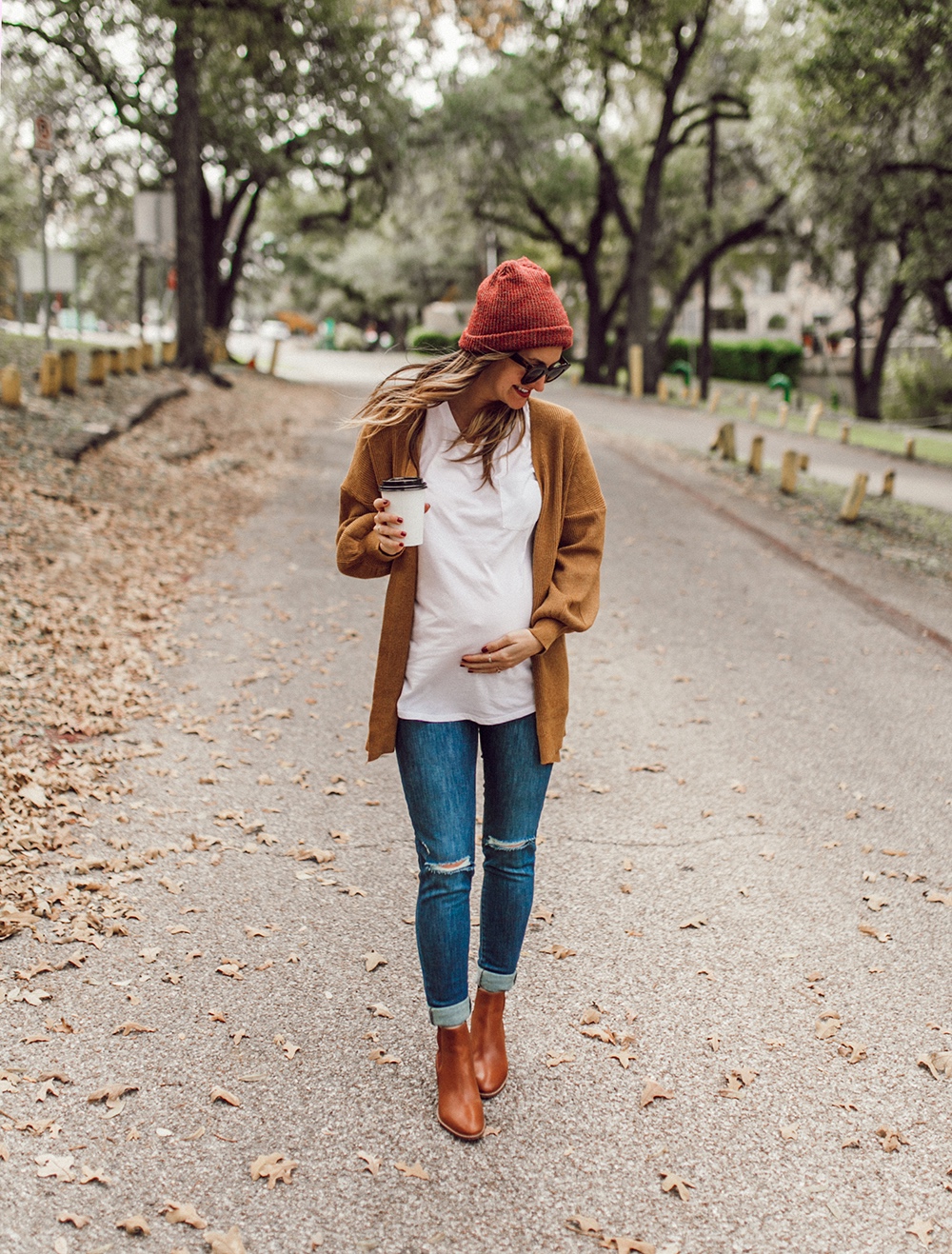 Y'all already know Nordstrom is one of my go-to retailers for everything from casual everyday outfits, to gift shopping, to party prep…you name it, they have everything I need! One thing I have LOVED and used a ton since they rolled it this year is their "buy online, pick up in-store" option. When Blake and I went on our British Isles trip, I did some last minute shopping and we stopped at Nordstrom on the way to the airport so I could pack a few final items, ha! Honestly…they are the BEST at thinking of what their shoppers need – and especially as I inch closer to motherhood, "convenience" is most definitely a bigger priority. Anyways, just wanted to highlight this new service because it really has been a lifesaver when packing for travel, buying gifts for birthdays or a quick outfit before a baby shower…! Highly recommend it.
Aaand back to this outfit! 😉 My cardigan is my DREAMERS BY DEBUT and it's marked down from $52 to just $33!! It is SO SOFT and cozy…also comes in a grey option. Sucker for a good mustard cardigan over here though, and this color is perfection! Would be an awesome gift option, too – plus you can't beat that price. My ankle booties are by Madewell and they're currently 25% off in the sale. These are seriously GORGEOUS and come in black and a pretty cabernet color, too. Such a great classic, staple ankle bootie to wear with jeans and dresses this season!
What are you shopping for this Cyber Monday? I'm excited to do my gift shopping today! I feel like for the last three years I've shopped on Cyber Monday and crossed everyone off the list…always feels so good to get it done early (…and while wearing my pajamas cozied up with my pups on the couch!). Sharing more of my top picks in the Nordstrom sale below…
SHOP MY LOOK

SHOP MORE CYBER MONDAY FAVORITES

A big thank you to Nordstrom for sponsoring this post! All opinions are my own.