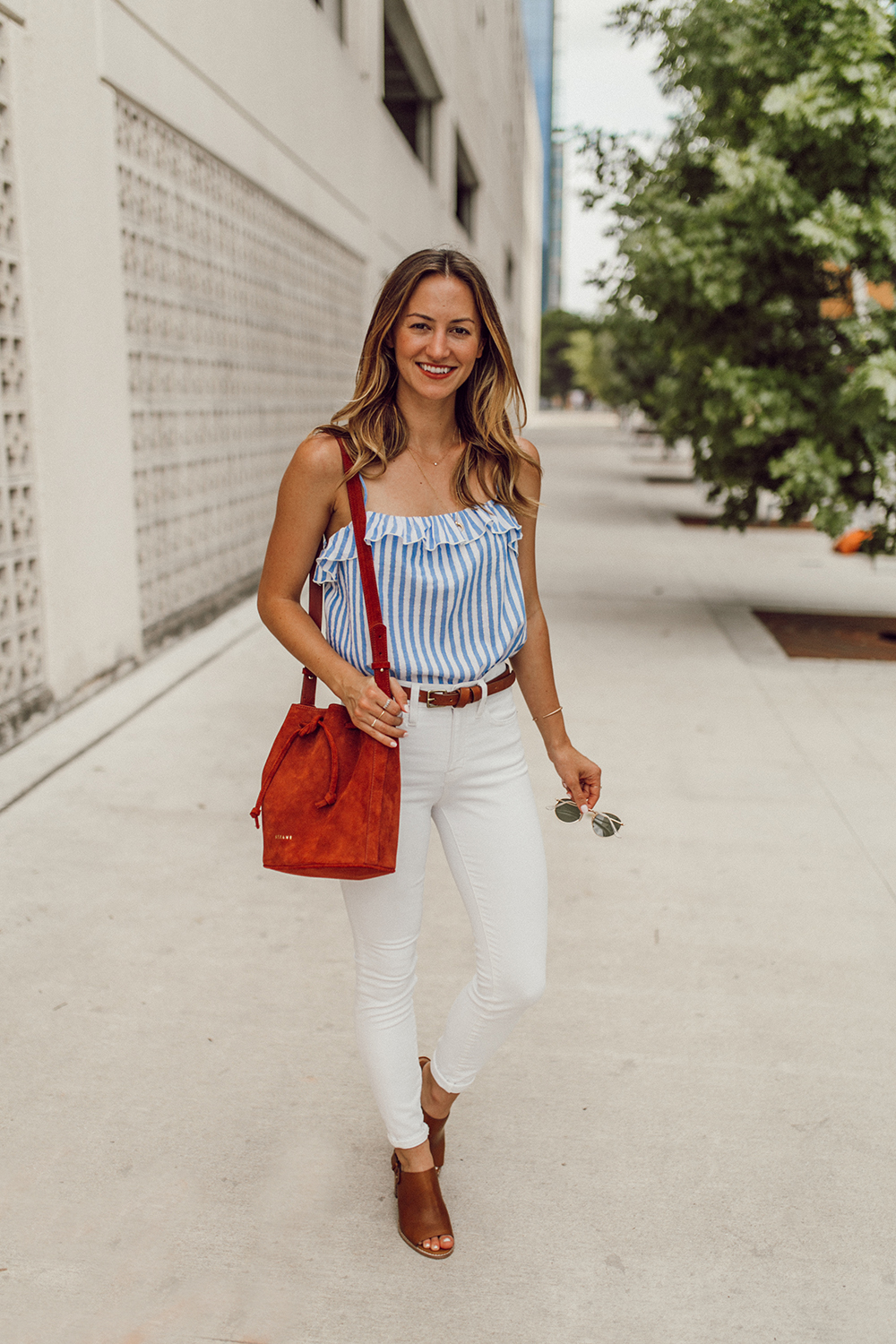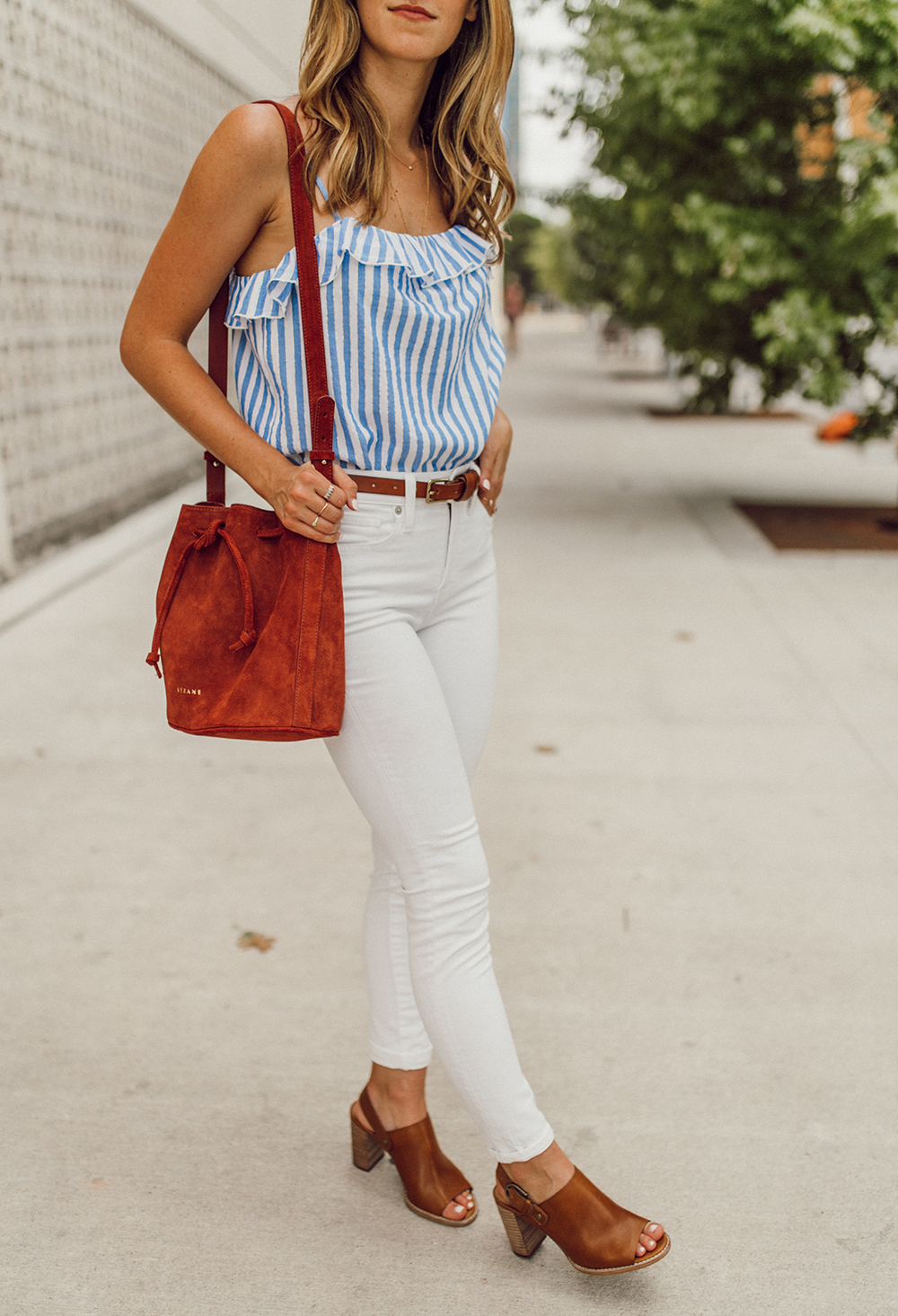 Hello there, friends! How's your week going? I know it's been on the quieter side around here…lots of personal stuff taking place in our world lately, and I've needed to step away from social media + blogging and tend that for the last couple of weeks. I appreciate your patience with me – and as always, thanks for stopping by!! I feel like things are slowly but surely calming down on my end, which means more content headed your way – home decor, that Japan travel diary (…I promise I haven't forgotten about that one, ha!), more Nordies sale posts and of course, some adorable summer outfits…like this one! If there's one item that just screams summer but is also extremely flattering with a tan (…and tan accessories), it's 100% a fab pair of white denim…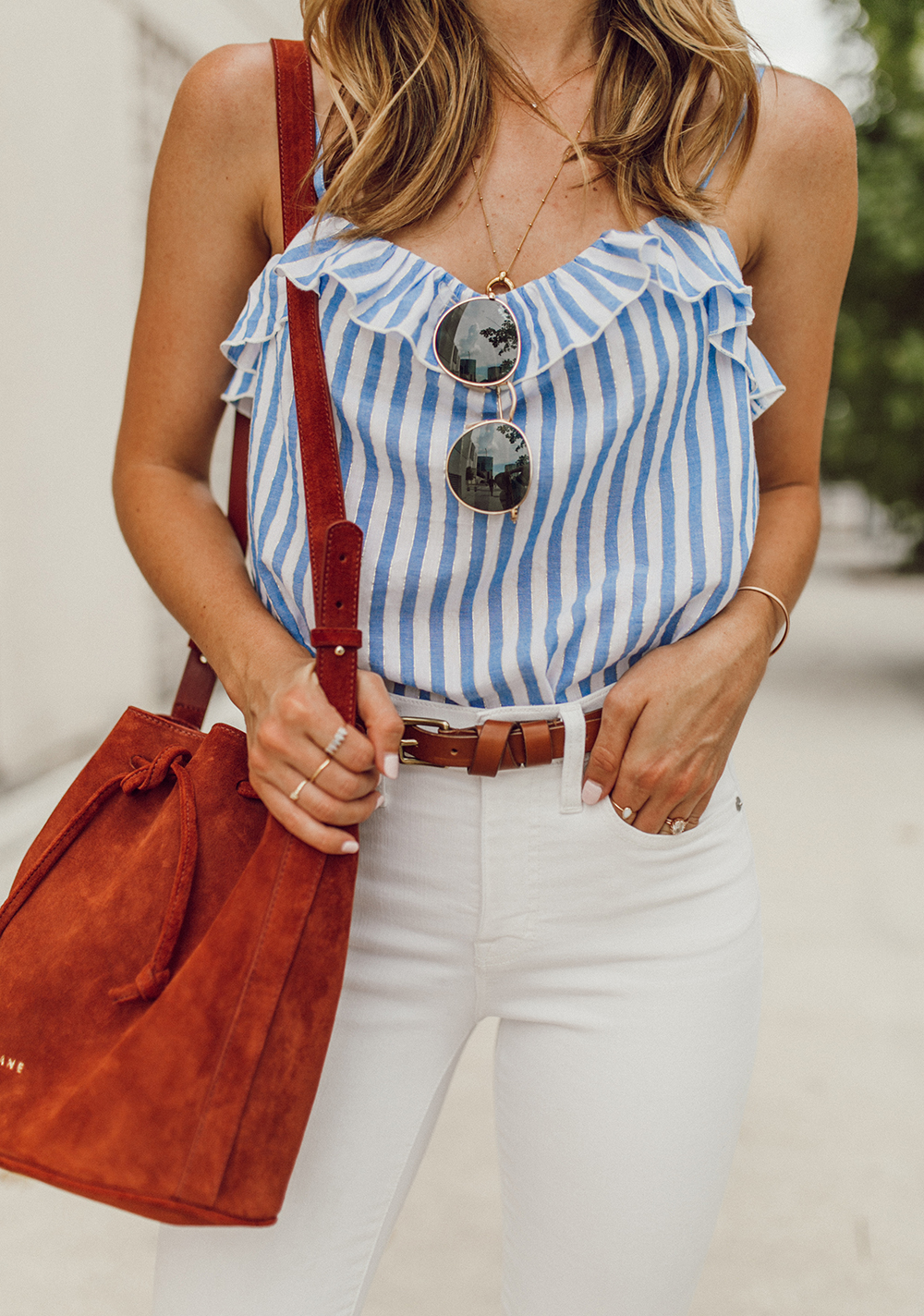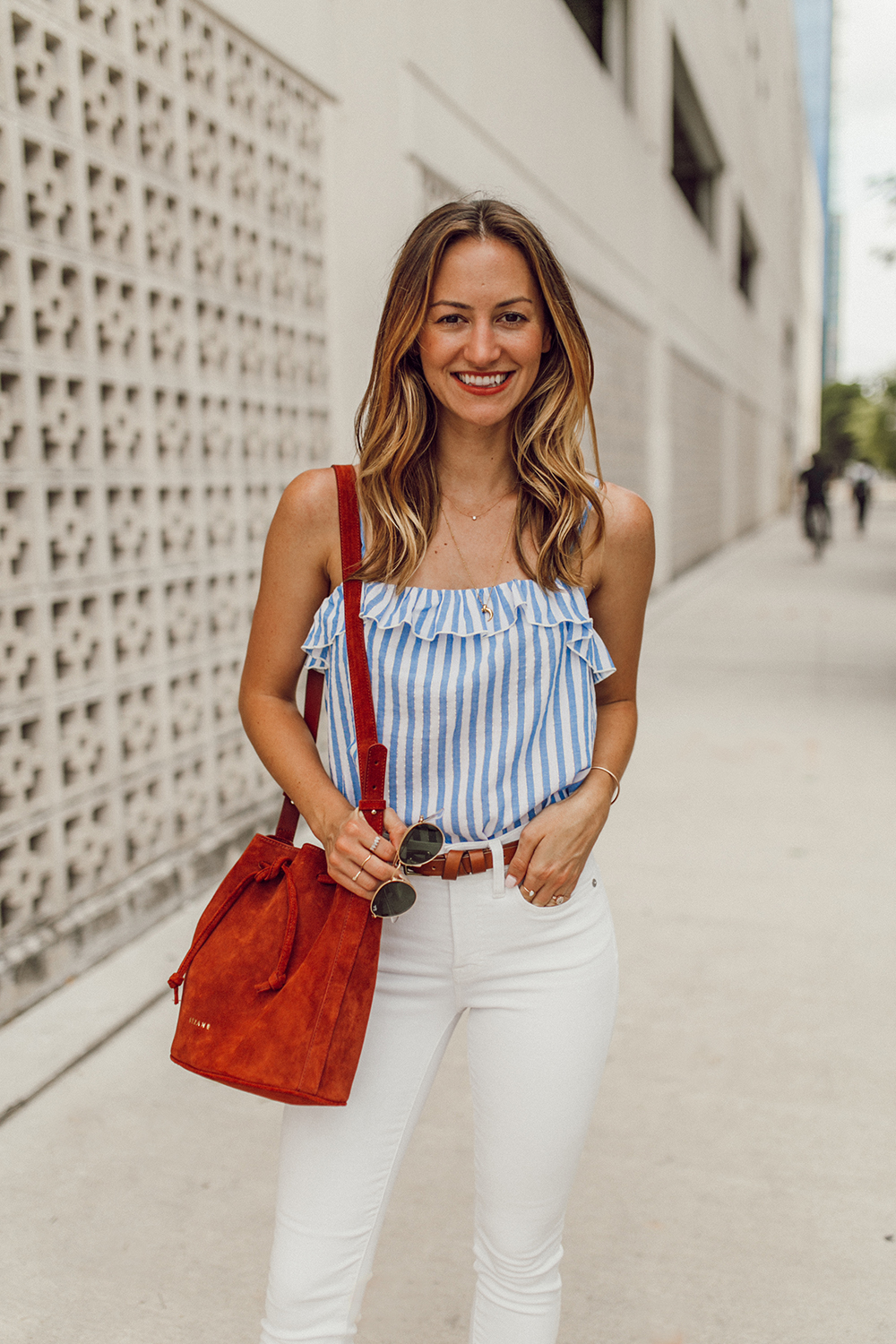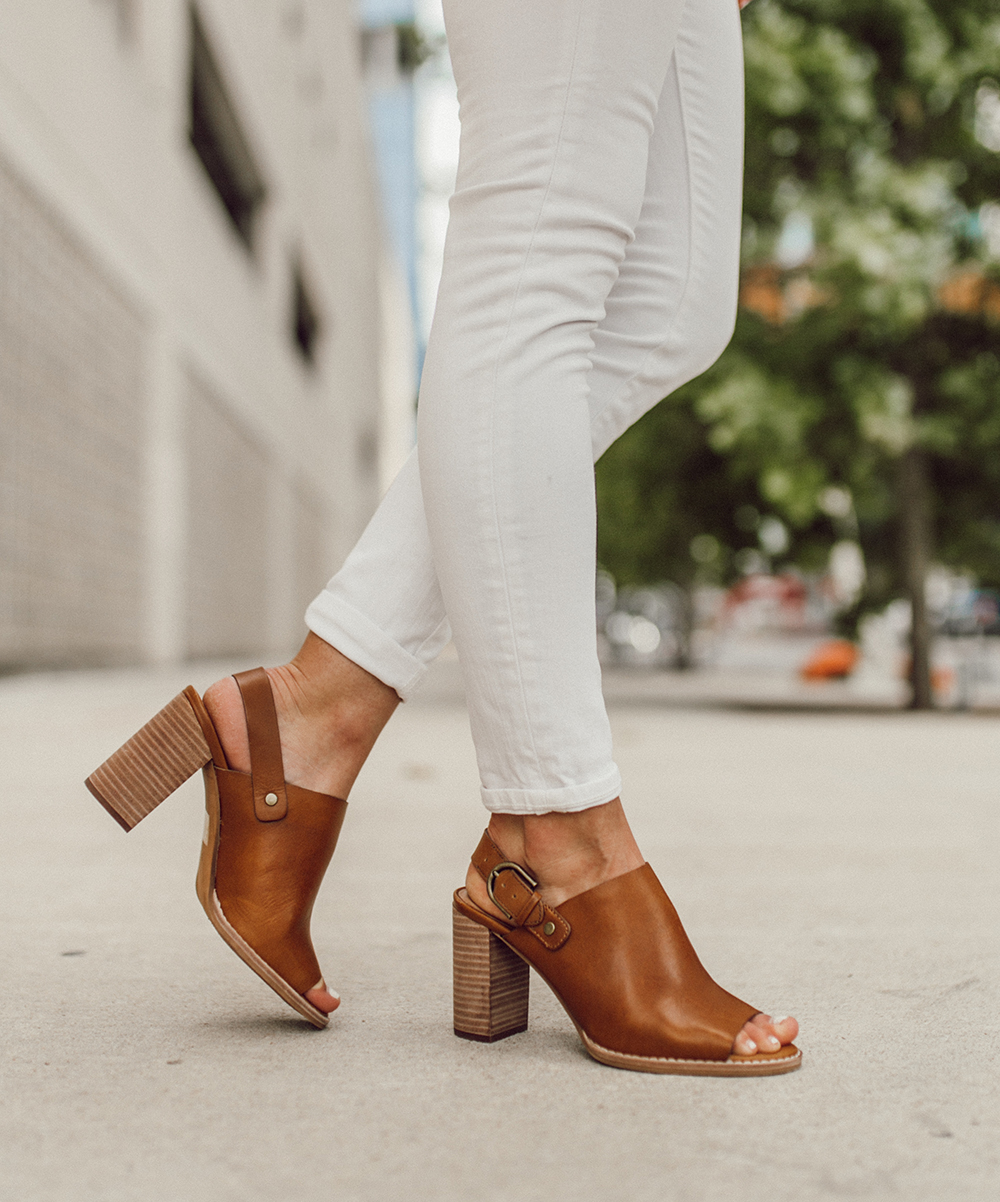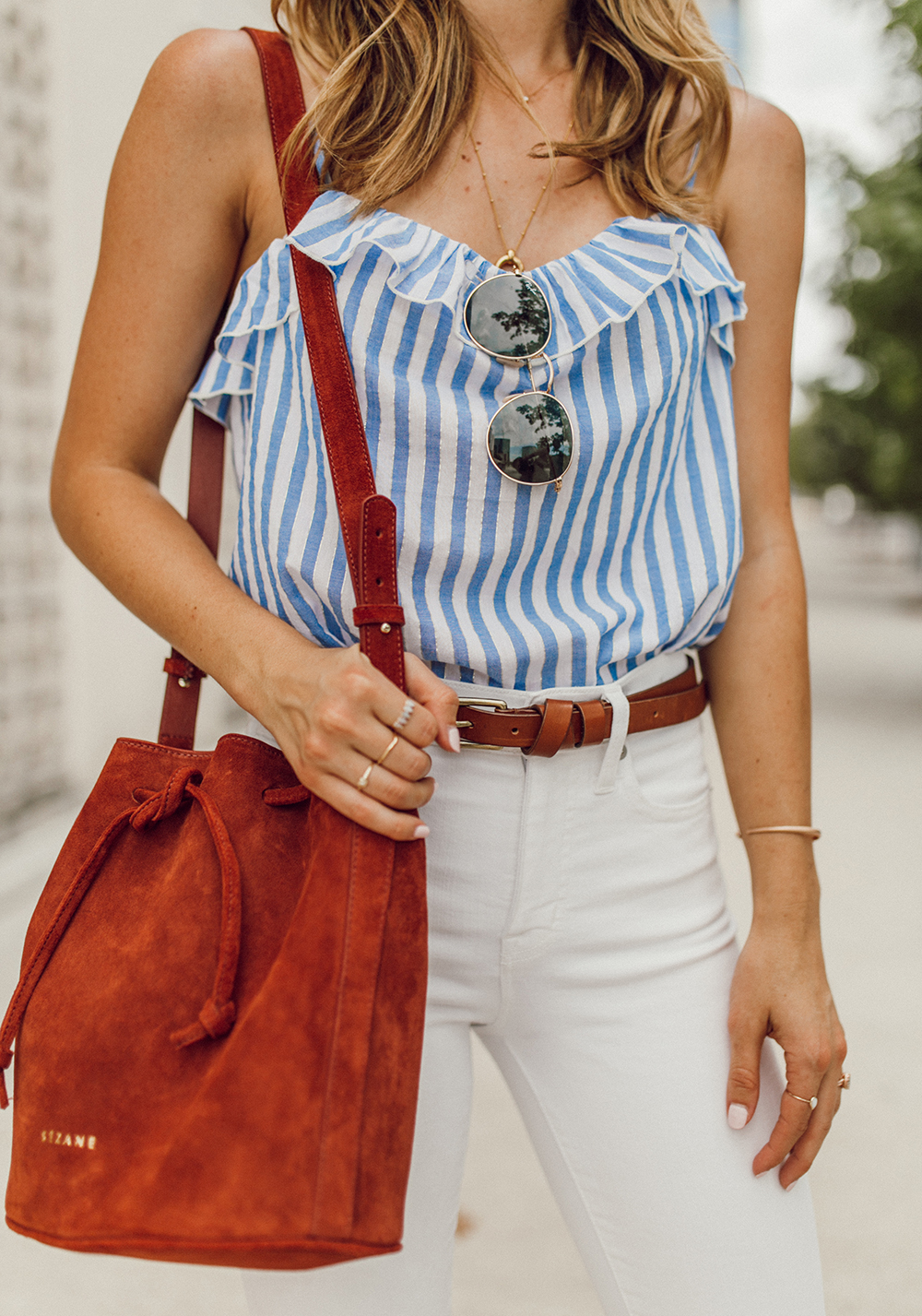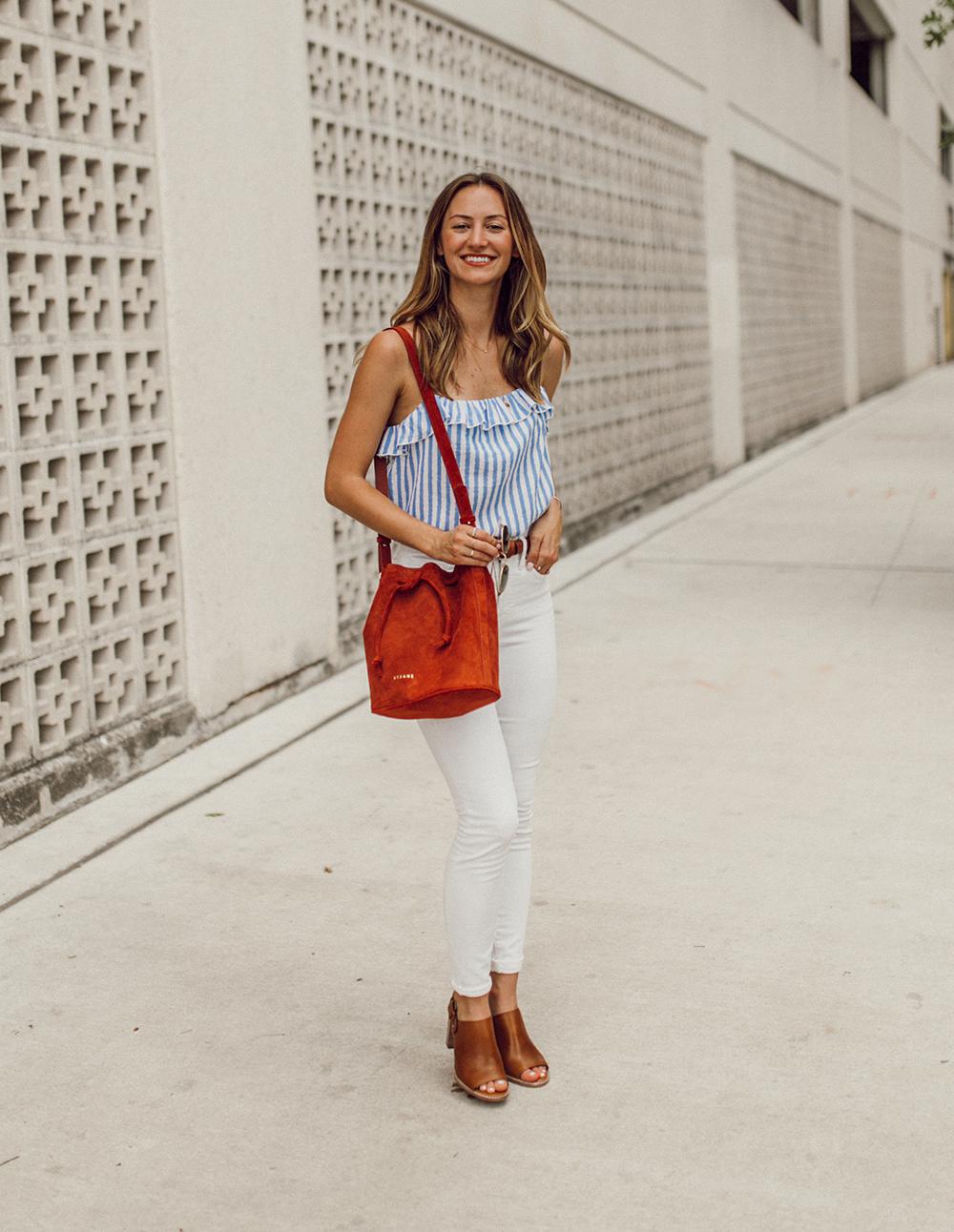 This is my third year with this SAME pair of white jeans and they'll be a staple in my closet for years to come, too. These jeans are by Madewell (they fit TTS) and they are a "hearty" pair of denim…meaning you can't see through them, unlike a lot of white jeans out there. They're a 9 inch rise, so you can breathe easy and eat + drink to your hearts content. I paired them with the cutest ruffle cami by Sezane (ps. anything Madewell + Sezane is a golden combination…two of my FAVE brands that are both classy and timeless), some adorable mules that actually double as slingback heels, too (you just fold the strap over the top of the shoes – SO cute) and a pretty suede handbag to add a pop of color. I've been really into bucket bags lately and this one is a stunner!
Also… I know what you're thinking…the 4th of July was weeks ago! Funny thing, I actually shot this look in June and July 4th wasn't even on my mind, I just loved the combination and feel like it's super fresh and chic for summer. However, it really would be great for July 4th haha… or some cobblestone strolling in Italy? (Vacay dreaming over here, as always… 😉 ).
Linking everything from this look (and a few more fun + flirty tops) below. Happy Thursday, gals! XO
**Photos by Kimberlee Watson Photography
top – SEZANE (wearing US4) / jeans – MADEWELL / handbag – SEZANE (terra-cotta color) / shoes – MADEWELL (fit TTS) / sunglasses – RAY BAN / necklace – MISSOMA / belt – MADEWELL