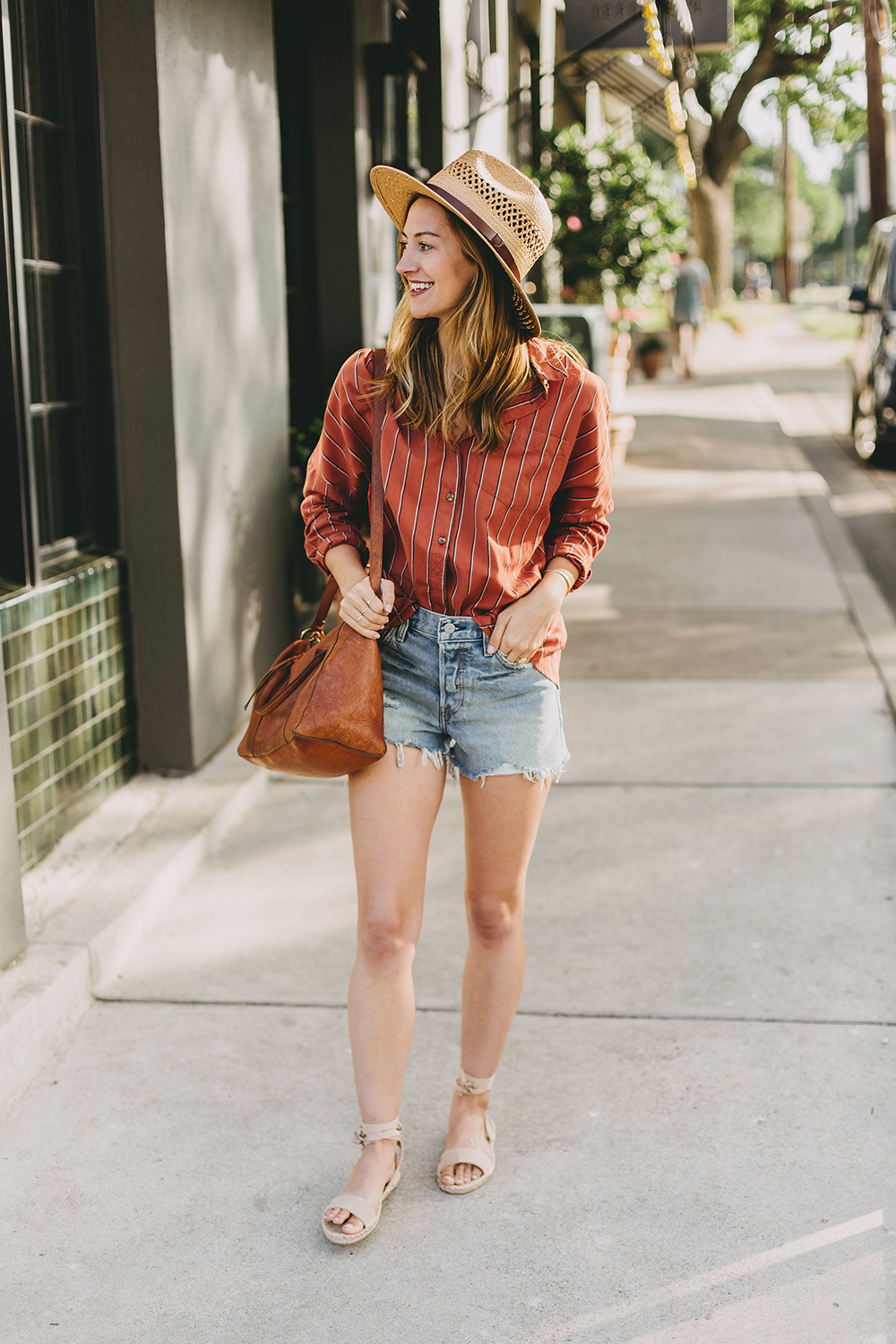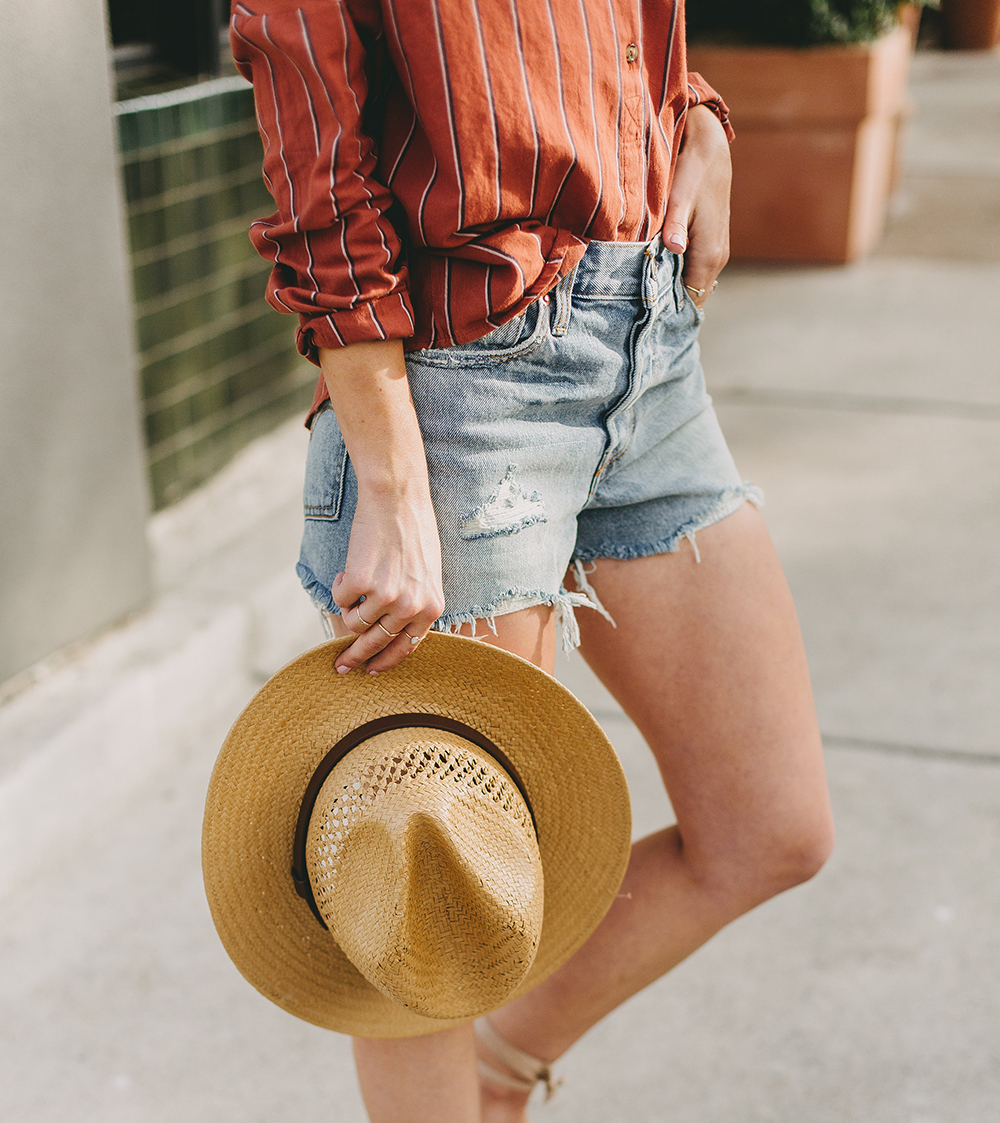 Say hello to the straw hat that adds an effortlessly cool, summer vibe to any outfit. Pair with a relaxed button down and denim shorts, or grab your swimmie and hit the pool (…currently daydreaming of a "no worries" kinda day and that combo sounds fab-u-lous!). Brixton continues to bring their A-game when it comes to hats of all shapes and sizes (I styled this fun fisherman's hat last week), and their selection at Urban Outfitters is simply the best. Y'all know I can't live without my hat collection (no really…I use them for both decor and fashion, ha!) and I'm excited to share a few more of my faves today…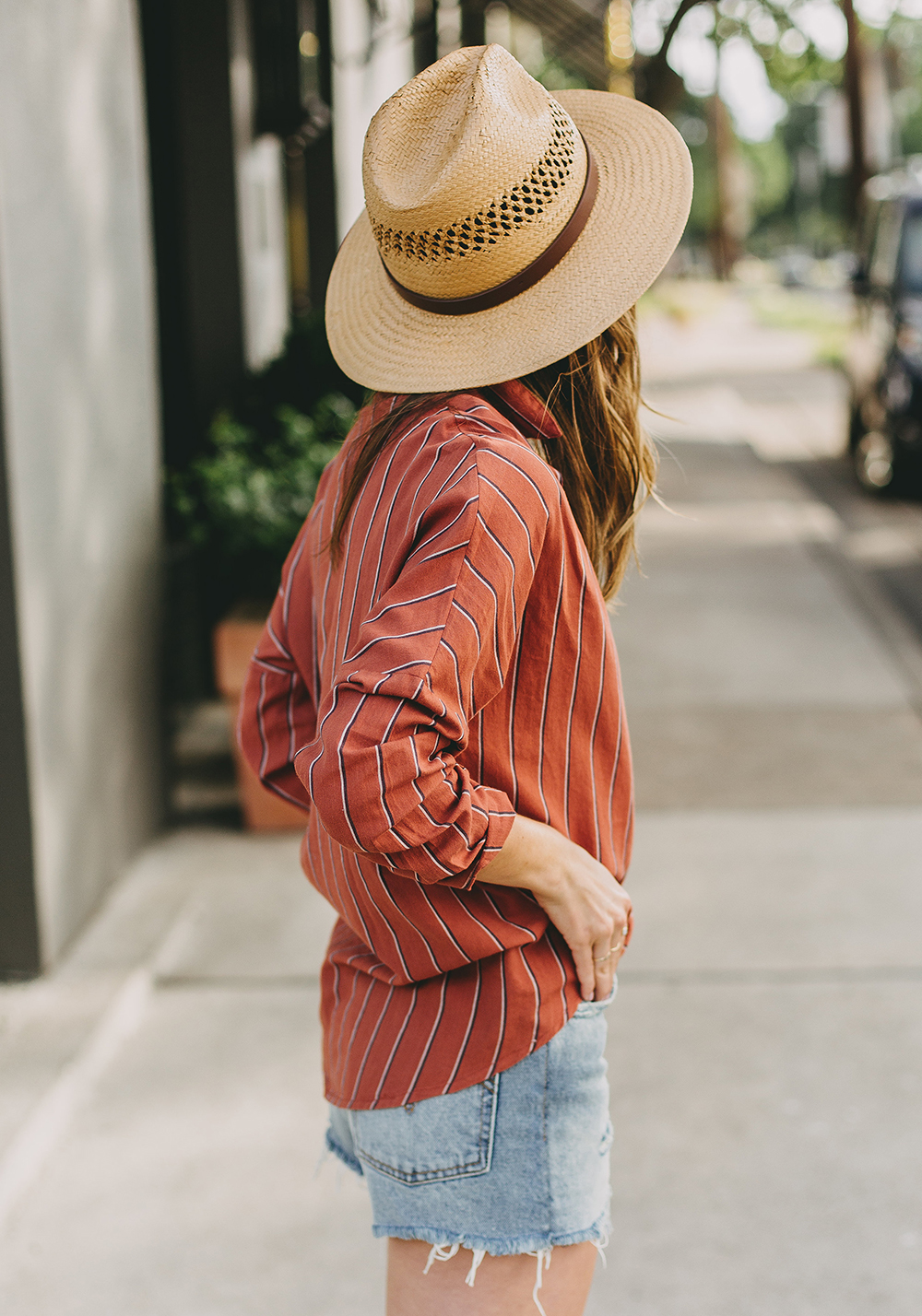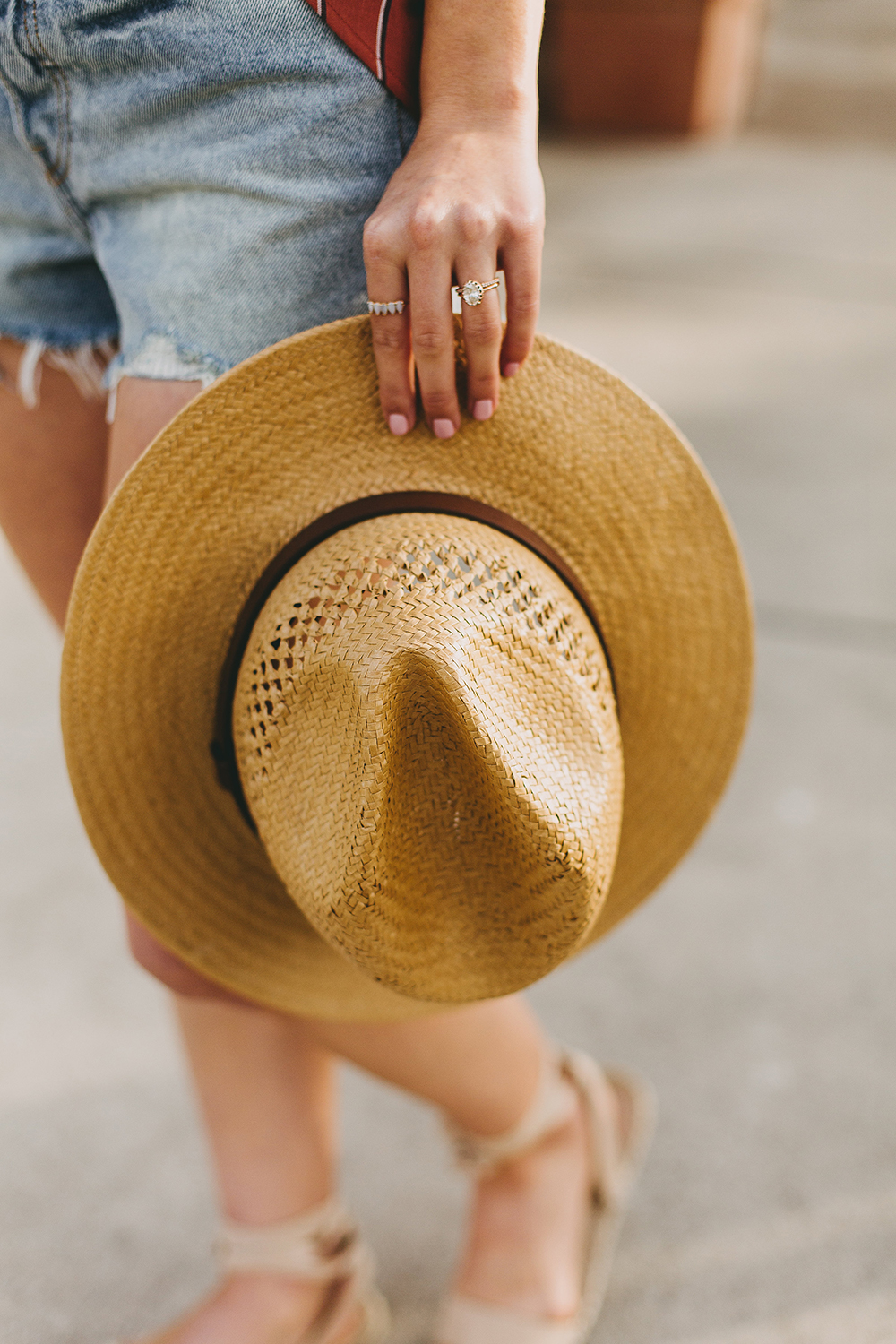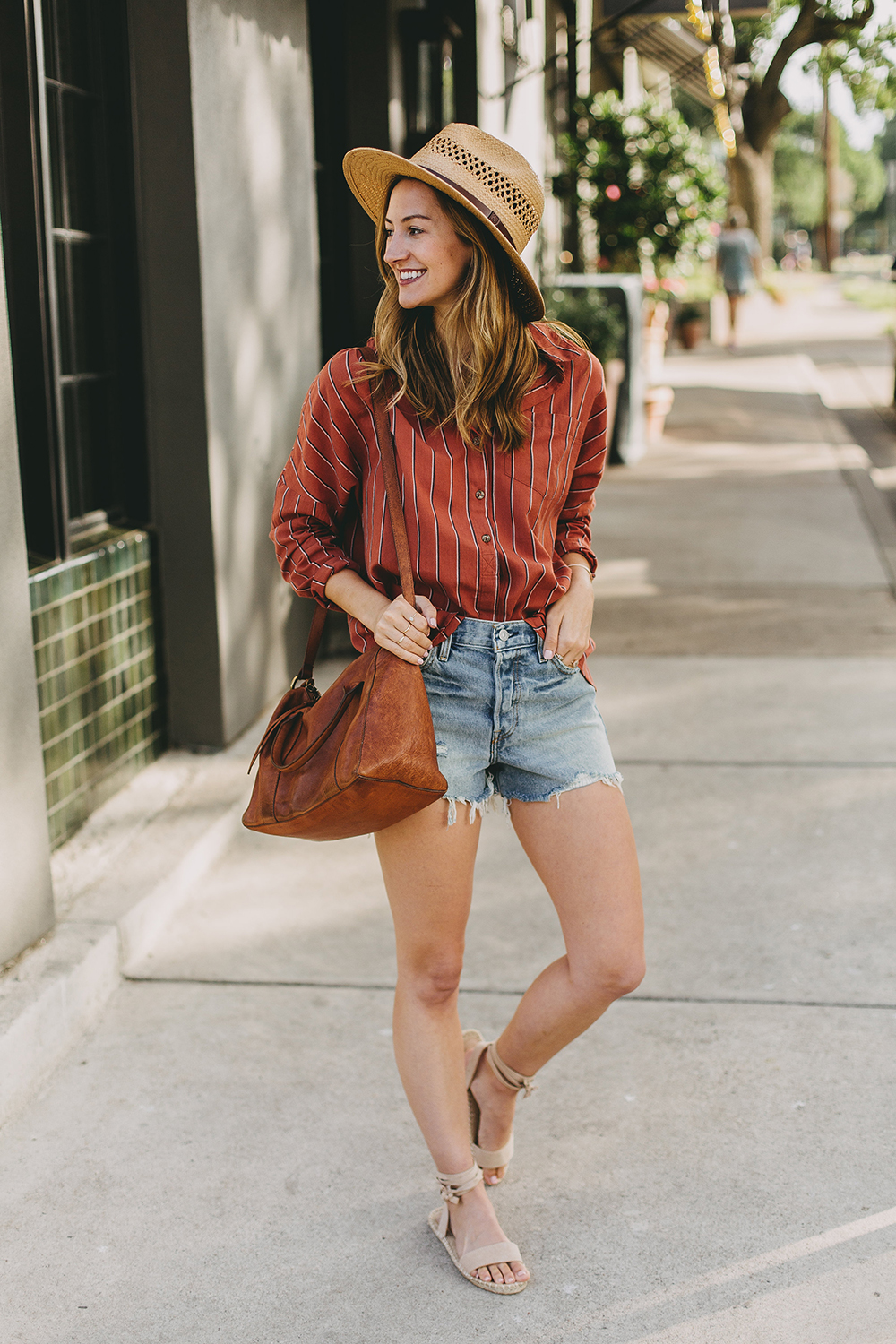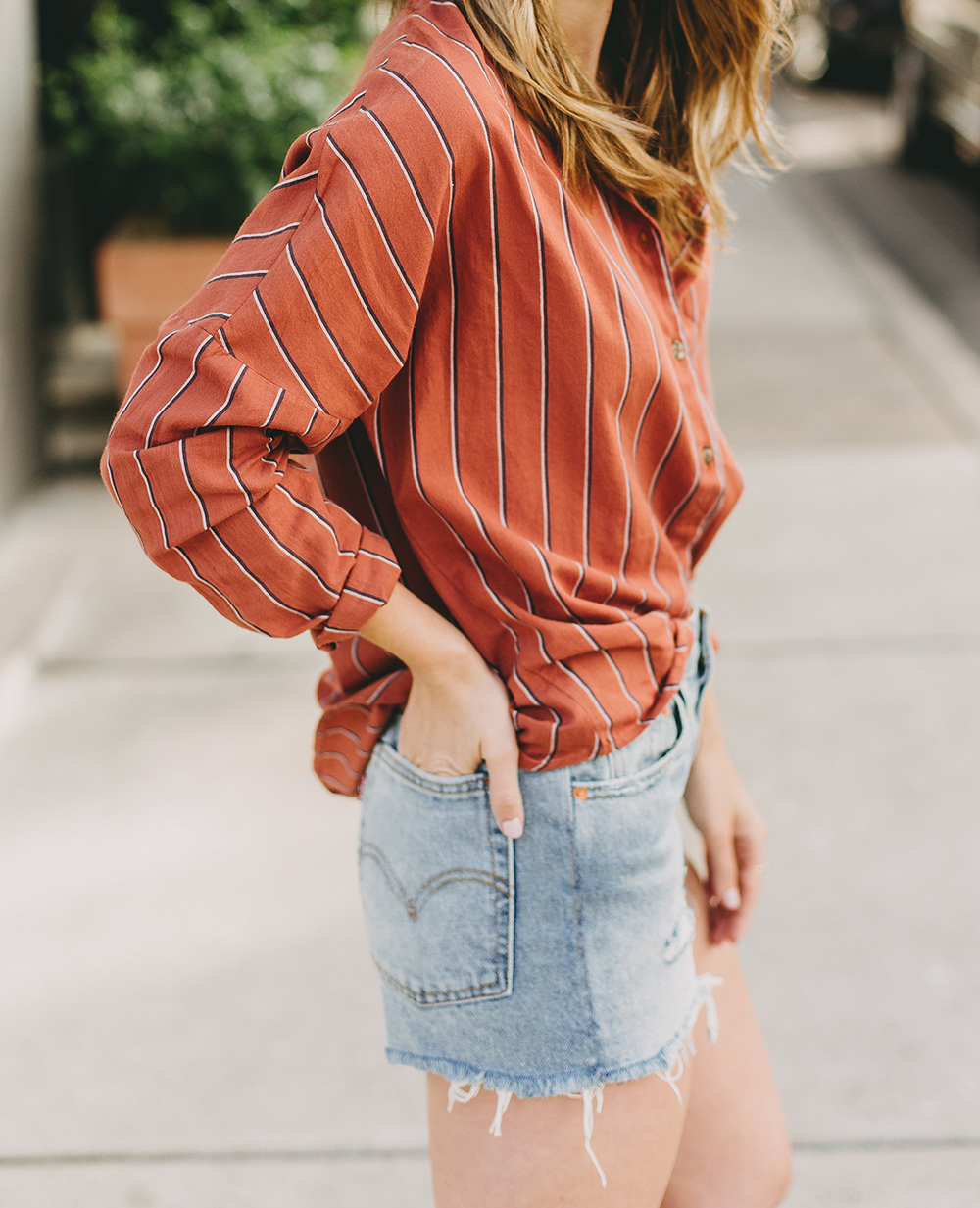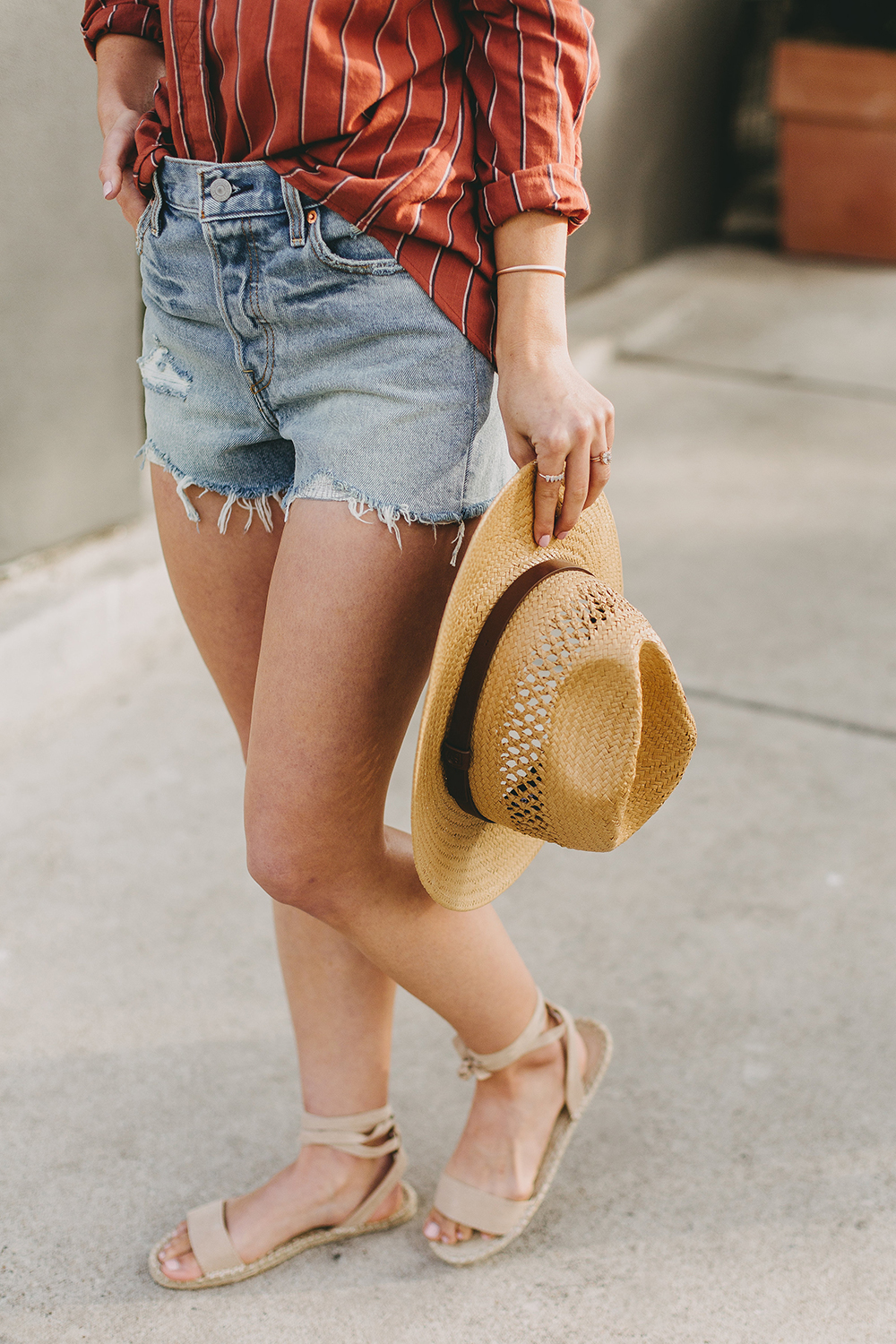 Hands down, Urban Outfitters is one of my absolute favorite places to shop. I can scroll through their website and my wish list becomes an endless abyss of dresses (actually put my hand over my chest as I browsed through their summer arrivals haha!), denim shorts (the Levi's I'm wearing in this post are SO CUTE and flattering…order a size up because they run snug, I am usually a 25 but got the 26 in these) and of course, accessories. I am not exaggerating when I say that ALL of my favorite hats are by Brixton! Y'all have probably seen me post about this one and this one before, too. See? True fan over here.
A hat is the perfect way to top off an outfit (…did ya see what I did there? 😉 ) – linking to more Brixton faves for summer (…and hey, festival season is right around the corner!), take a peek below. Hope y'all are having a great week, XO!
**Photos by Anna Szczekutowicz Photography
UO BUTTON DOWN / LEVI'S HORTS / BRIXTON HAT

SHOP MORE BRIXTON HATS FOR SUMMER

A big thank you to Urban Outfitters for sponsoring this post! All opinions are my own.