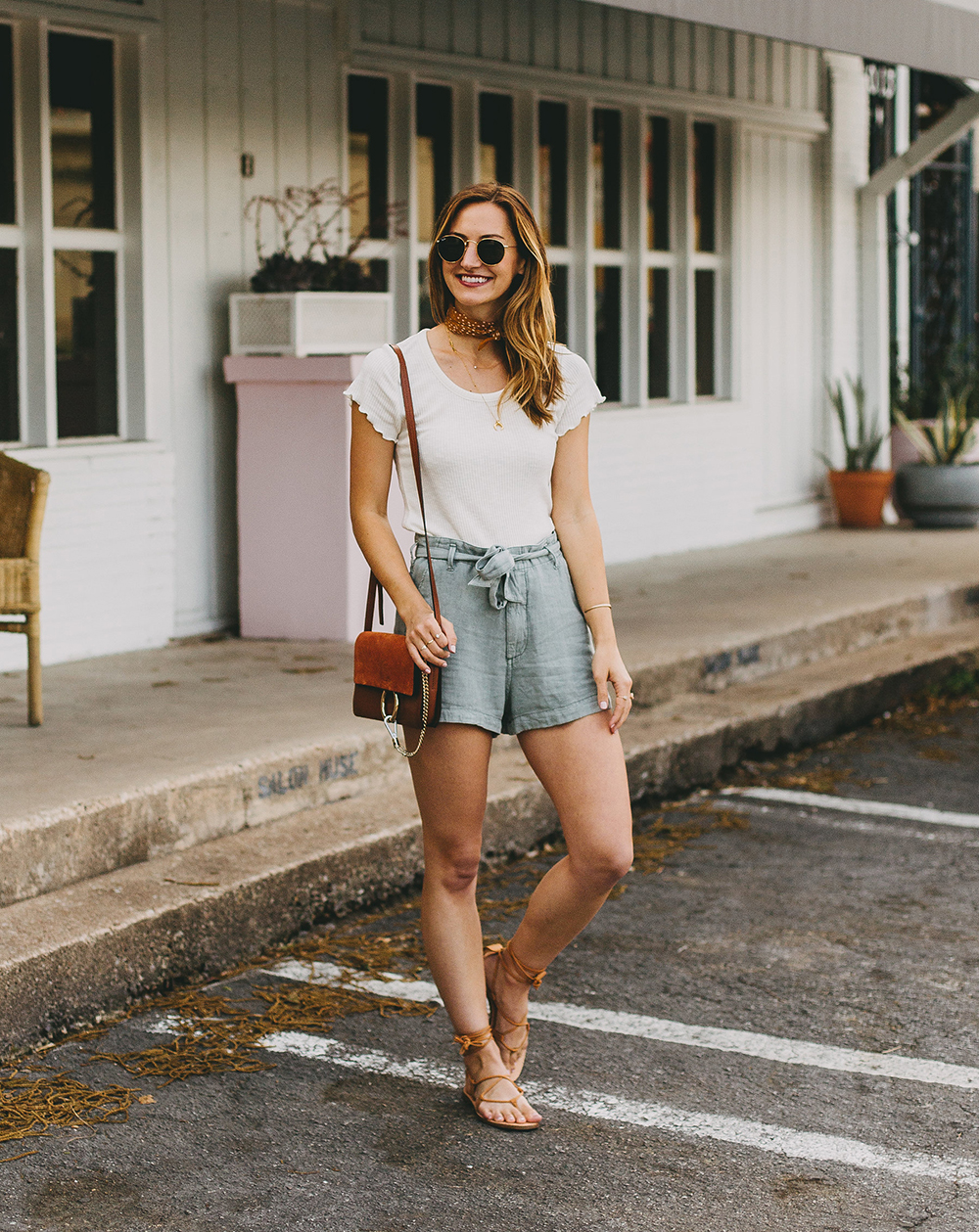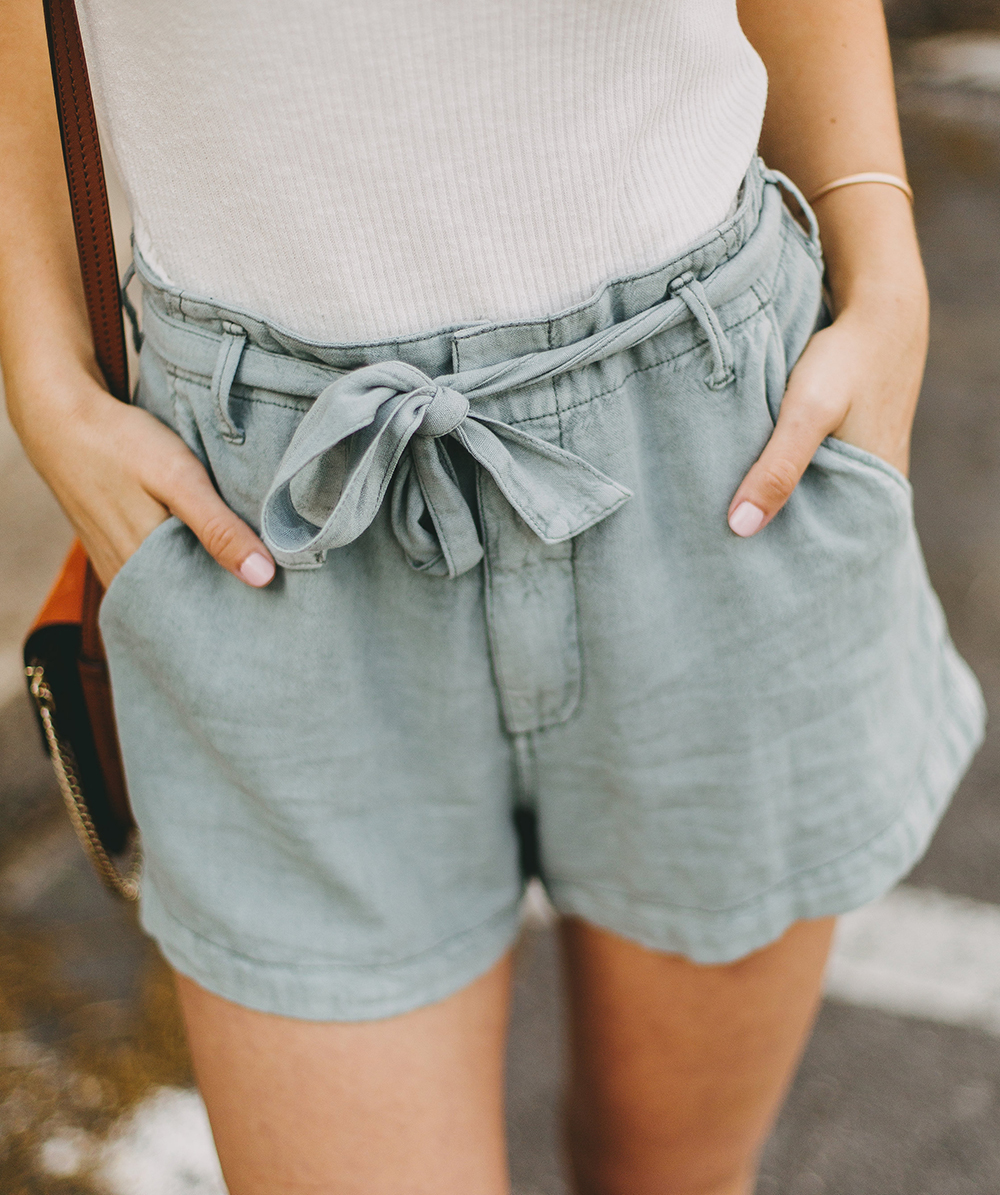 Austin has officially hit summer temperatures (apparently we'll get up to 100 degrees within the week, ah!), which means I have neatly tucked away my jeans and traded them for shorts of all styles…cutoffs, high rise, boyfriend and my current favorite: tie front. Insert the praise hands emoji here because these things are SO comfortable and flattering! (…And breezy…which is something to note because when pretty much anything you put on sticks to you in this heat, finding shorts that don't is a REALLY big deal, ha).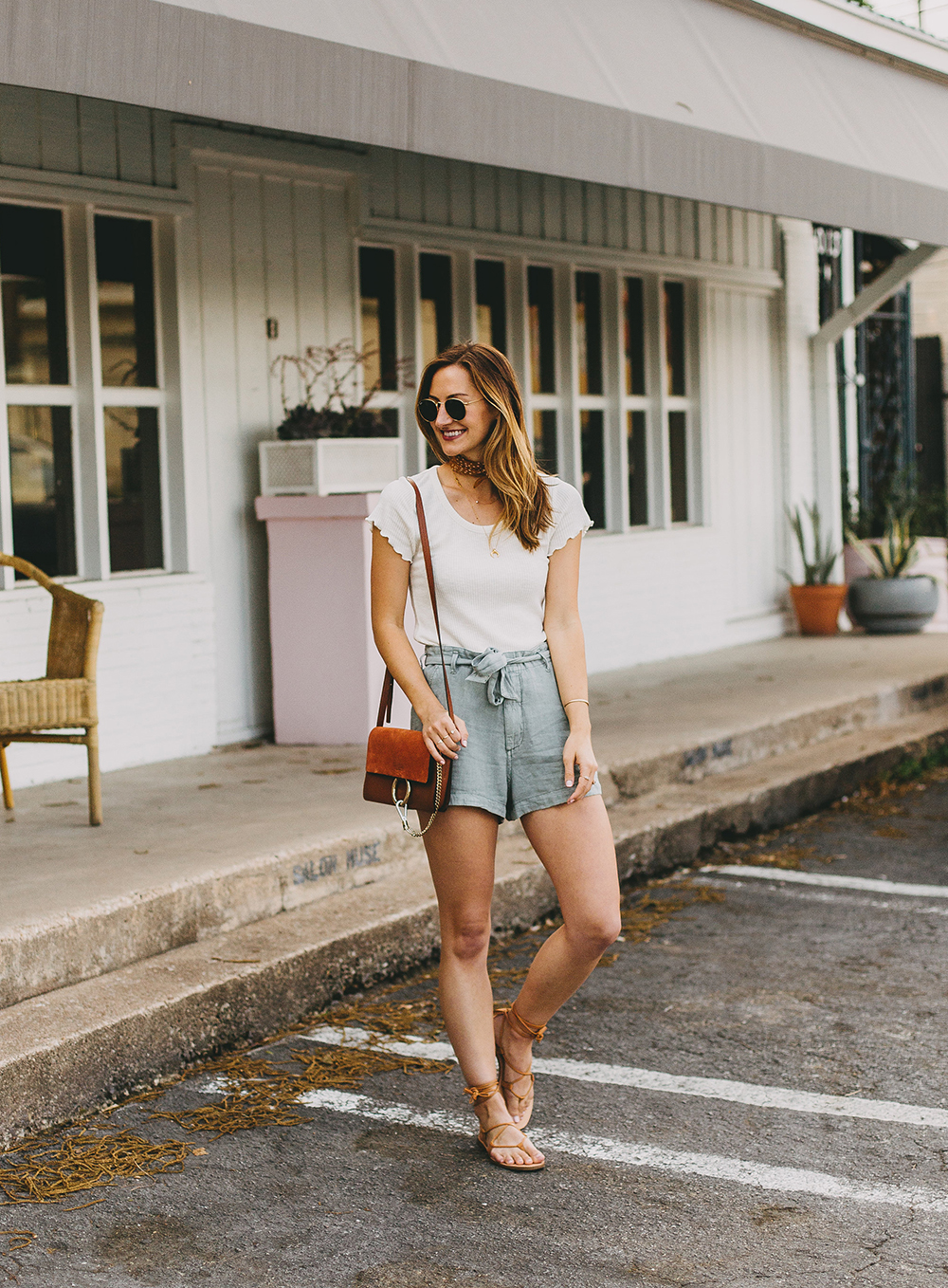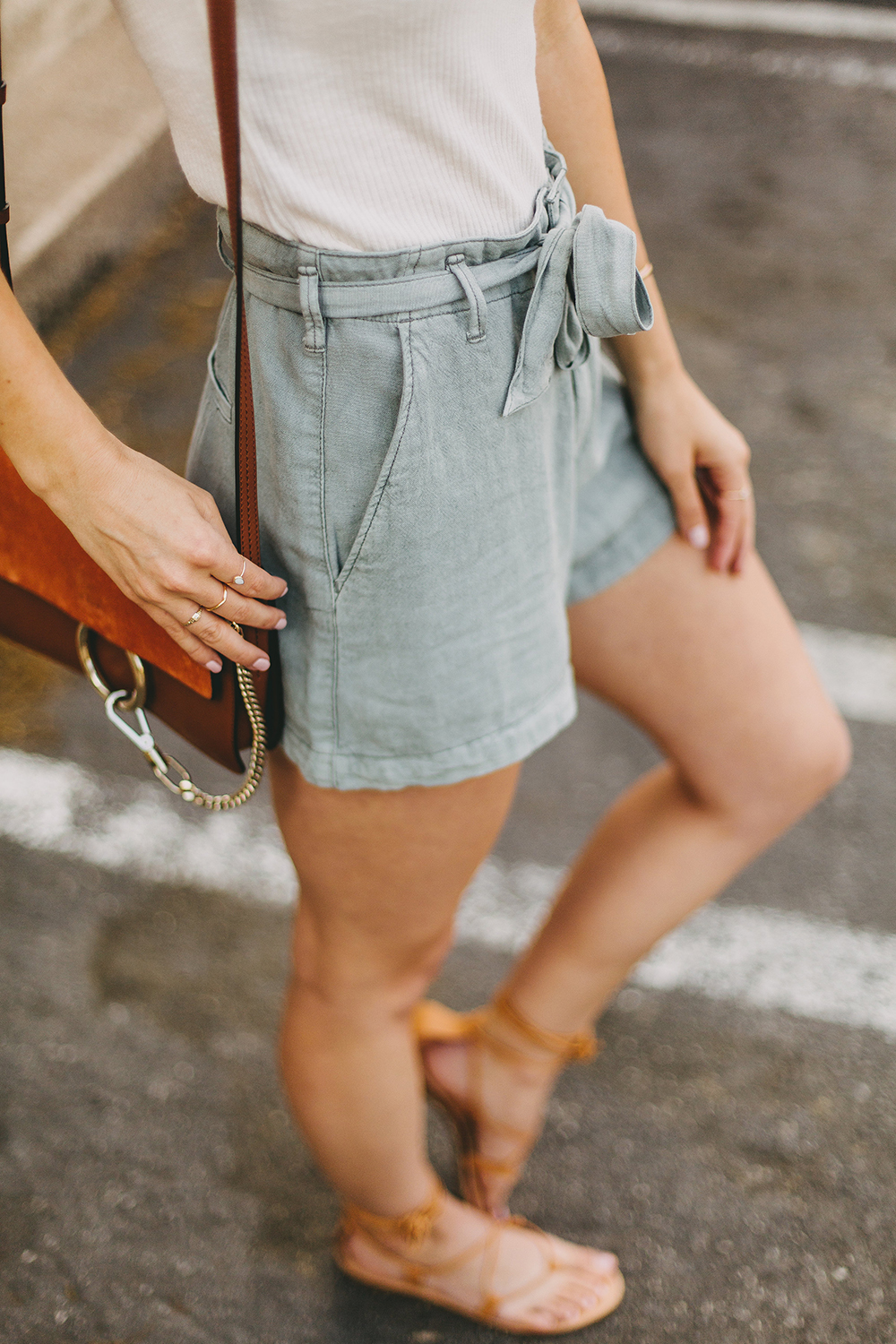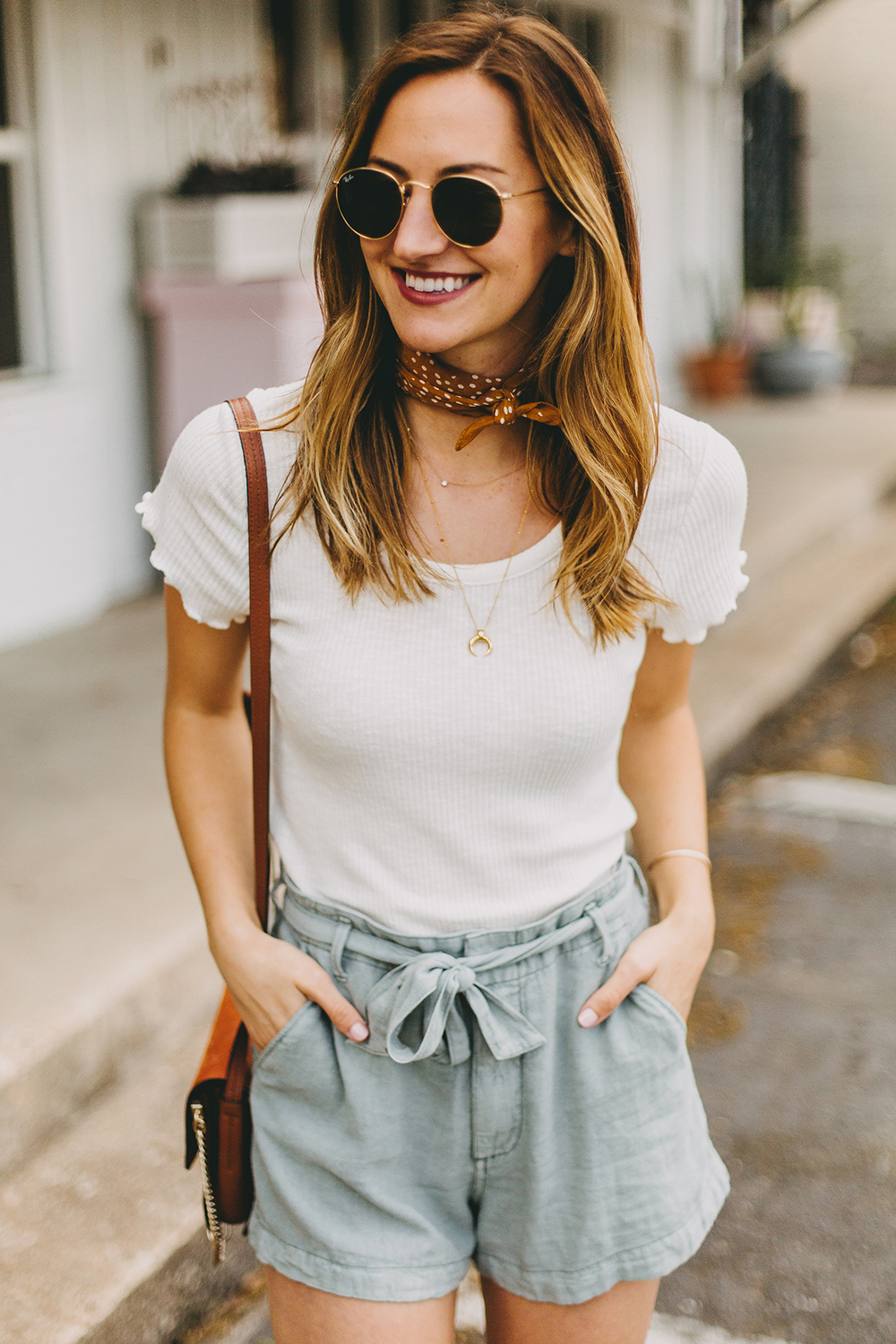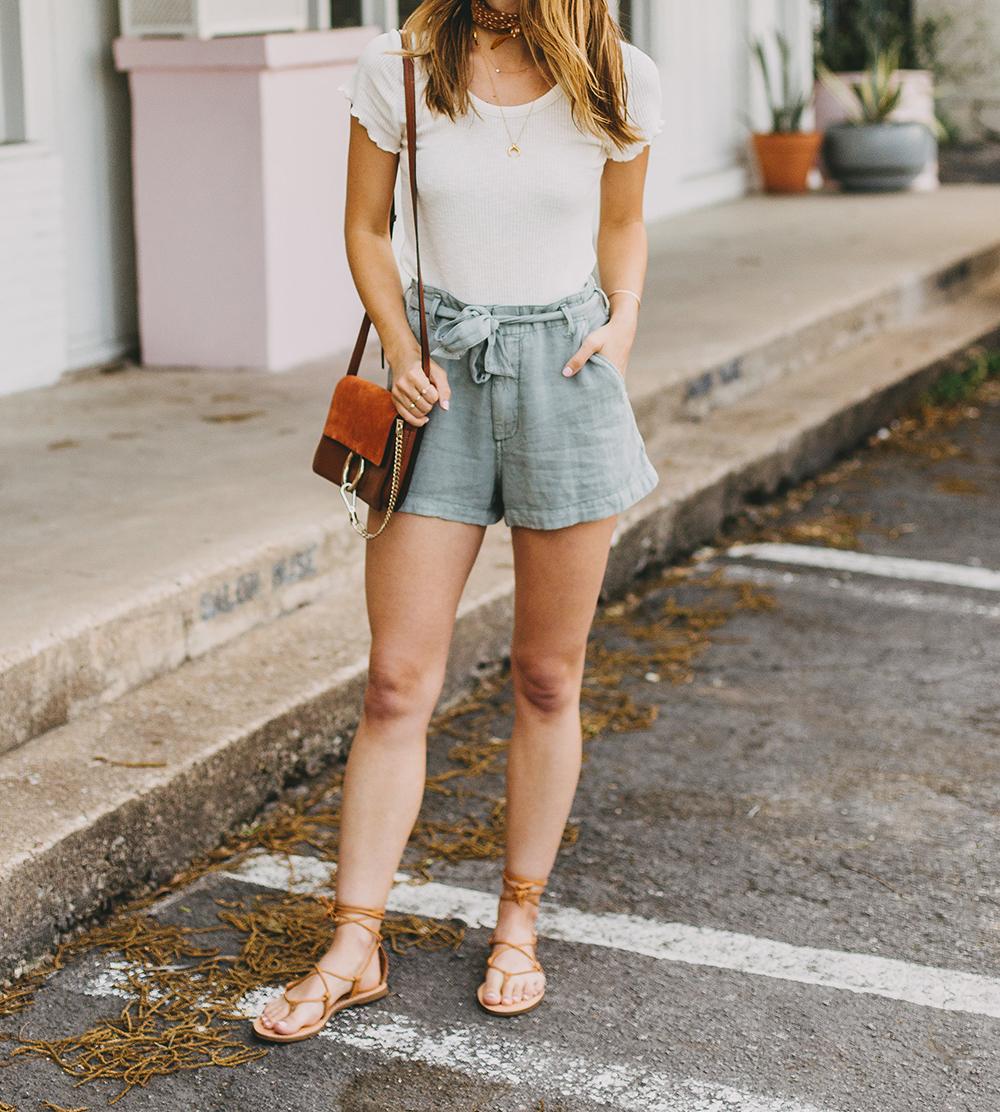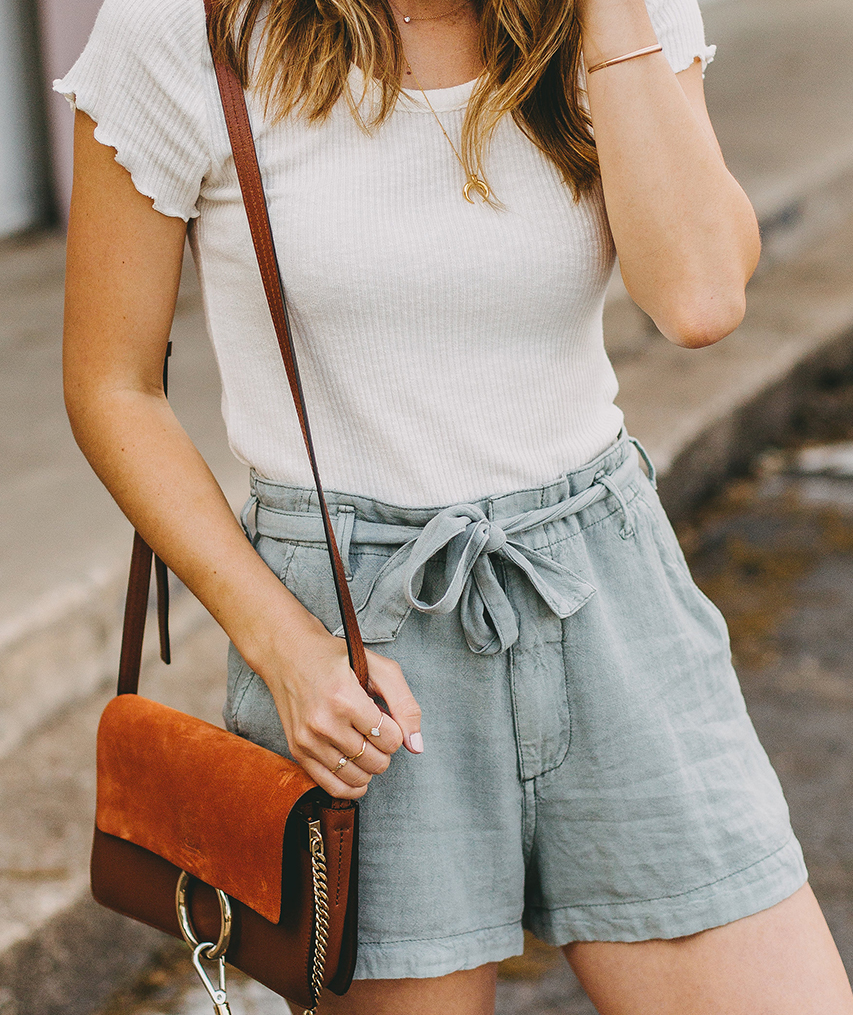 A few weeks ago my sister and I grabbed coffee and did a little summer shopping. We have very different body types (she is shorter, muscular, has an actual bust…while I am four inches taller, my bust is more bra than anything else and I get compared to a "string bean" more often than you'd imagine haha). Thus, when it comes to shopping at retailers we BOTH love and feel good wearing, Abercrombie & Fitch is always on the list. We actually ended up buying quite a few of the same items during our outing, which is rare! We shared a fitting room and she'd try on a cute pair of shorts and I'd say "oh wait, I think I need those, too!" haha, and vise versa. My love for A&F dates back to my middle school days (ohh that moose logo on my tee was everything!), and years later (…okay a lot of years later haha), I am still such a fan of the brand and LOVE the selection of everyday tees, shorts, dresses – you name it, they've got it and it's really cute!
As we hit those warmer spring days and get a taste of what summer has in store, having some shorts on hand is a very good idea! Bonus points if they're adorable and can be dressed up or down (talking about the shorts in this post 😉 , how fun would they be with a billowy white button up blouse and wedges? Yes yes yes!). Not only does A&F have fabulous denim shorts options (no seriously, they had an entire wall filled with cutoffs, boyfriend style and high rise – and my heart went aflutter), but they've got an assortment of cotton tie-front shorts, too. I tried on both an extra small and small in this pair, but ultimately I went with the small so that if I washed and dried them, they would still fit great. (I am 5'6 for height reference and usually wear a 25 in jeans). If you're shopping for denim shorts and are curious about sizing, they all fit me TTS, so I'd recommend going with your usual. 🙂 (This pair in particular is SO fabulous…great fit and really comfy!).
Has summer weather made it to your city just yet? I was cherishing springtime in Austin, but alas, onwards to extra hot days if that means I can rock this look more often! 😉 Have a wonderful week, XO!
**Photos by Anna Szczekutowicz Photography
SHORTS (wearing size small) / TEE (wearing size small) / SANDALS (similar) / BANDANA (similar)
SHOP MORE SHORTS
A big thank you to Abercrombie & Fitch for sponsoring this post! All opinions are my own.