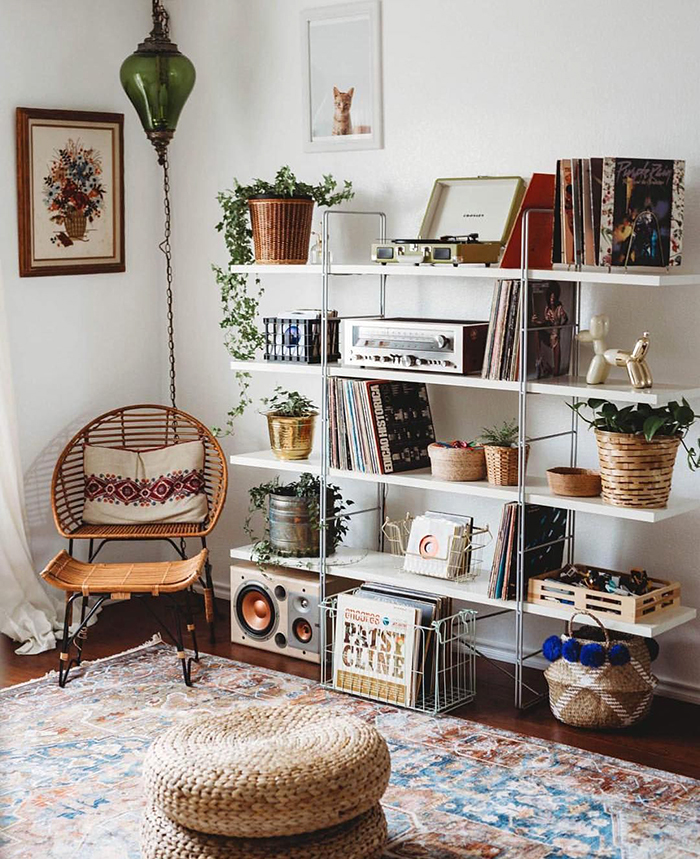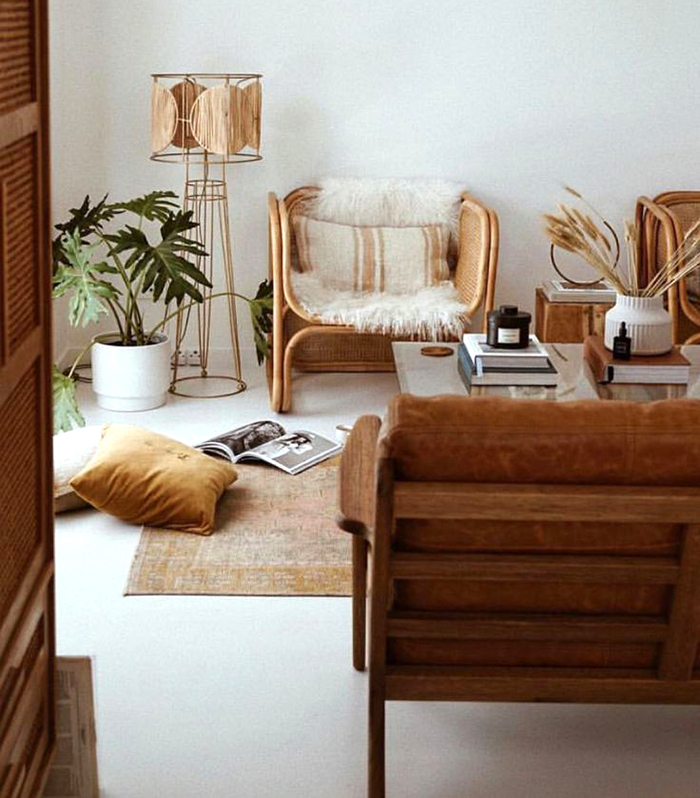 If there's one home decor trend I am swooning over this year, it's rattan furniture (for indoors!). I've been seeing interior design photos pop up on my Pinterest feed (…their algorithm is spot on, right?) and I feel like every home decor store is offering some sort of rattan or wicker indoor chair option. Blake and I are rearranging our bedroom and I love the idea of a reading nook with a rattan chair, cozy seat cushion and a soft throw blanket. Rattan adds such an earthy, inviting vibe to a space and overall just feels so…cool. My parents had a rattan swivel chair when I was a kiddo and we played on that thing ALL the time…it's actually still around today and miraculously survived five children. Apparently it's a very good investment, ha!
Image credits: 1 via Tara Moon (fellow Austinite with impeccable home decor!) | 2 via SF Girl By The Bay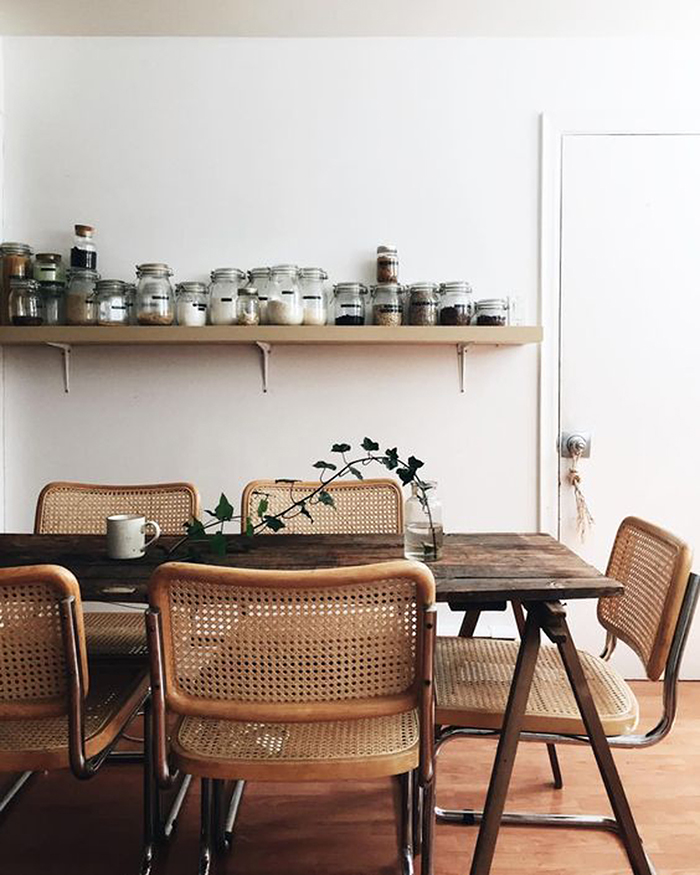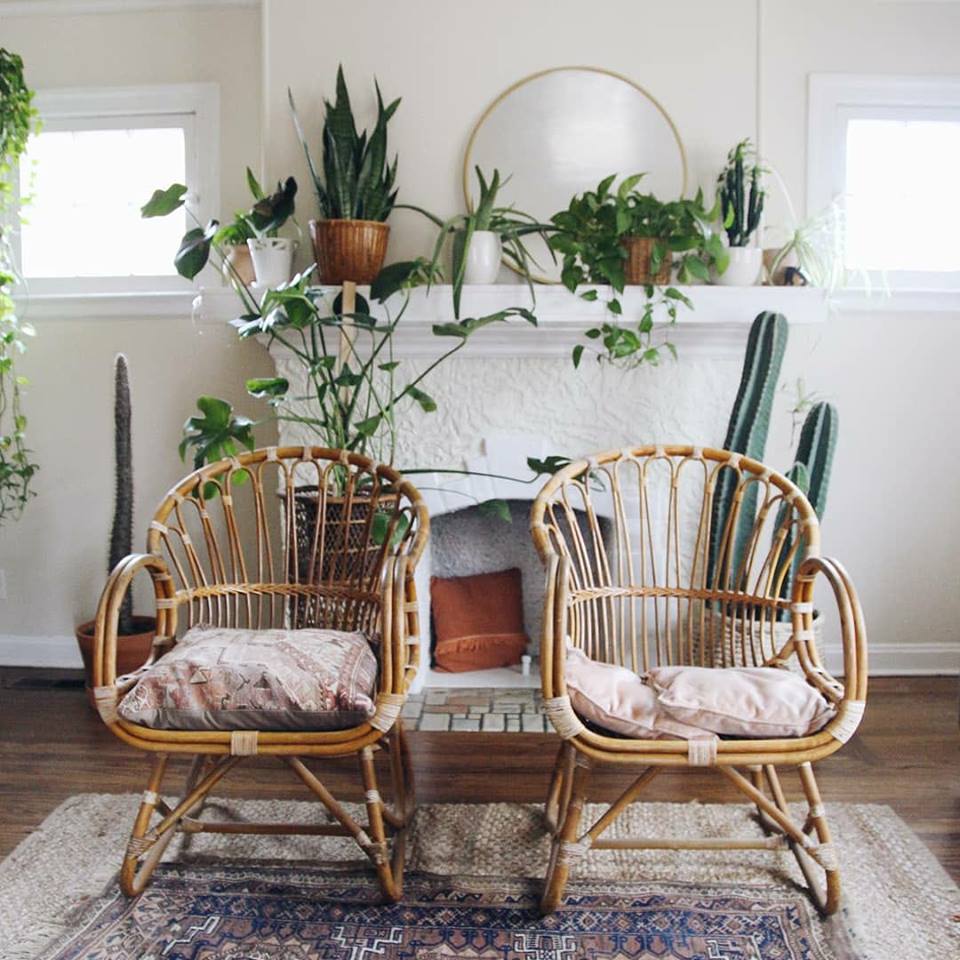 As I've been on the hunt for the perfect rattan chair, I've found some beautiful chairs at every price point and from various retailers. I feel like Urban Outfitters has totally upped their furniture game this season and the rattan chair listed as #1 is actually by them! …And it is GORGEOUS. Anthropologie is never one to disappoint when it comes to home furnishings, and I've got major heart eyes for the chair listed as #2 above. GREAT news, too: it's just $98! (…Which I feel like is unheard of for Anthro…it's very rare to find anything, let alone furniture, under $100…!). Of course, Wayfair and Lulu & Georgia also have some fabulous options, too (see #5 & #6). So many amazing pieces…perhaps I'll just figure out where else I may need a lovely rattan chair in our house… 😉
**Scroll over images above & click to shop! 
Are you into rattan furniture? You can get more home decor inspiration over on my Pinterest feed (my "interiors" board is pretty darn magical…one of my happy places when I need some me time). Hope you have a wonderful week! XO
Image Credits: 3 via Gucki, original source unknown (if you know who's image, please leave a comment!) | 4 via Jo & June
Shop rattan chairs: 1 | 2 | 3 | 4 | 5 | 6