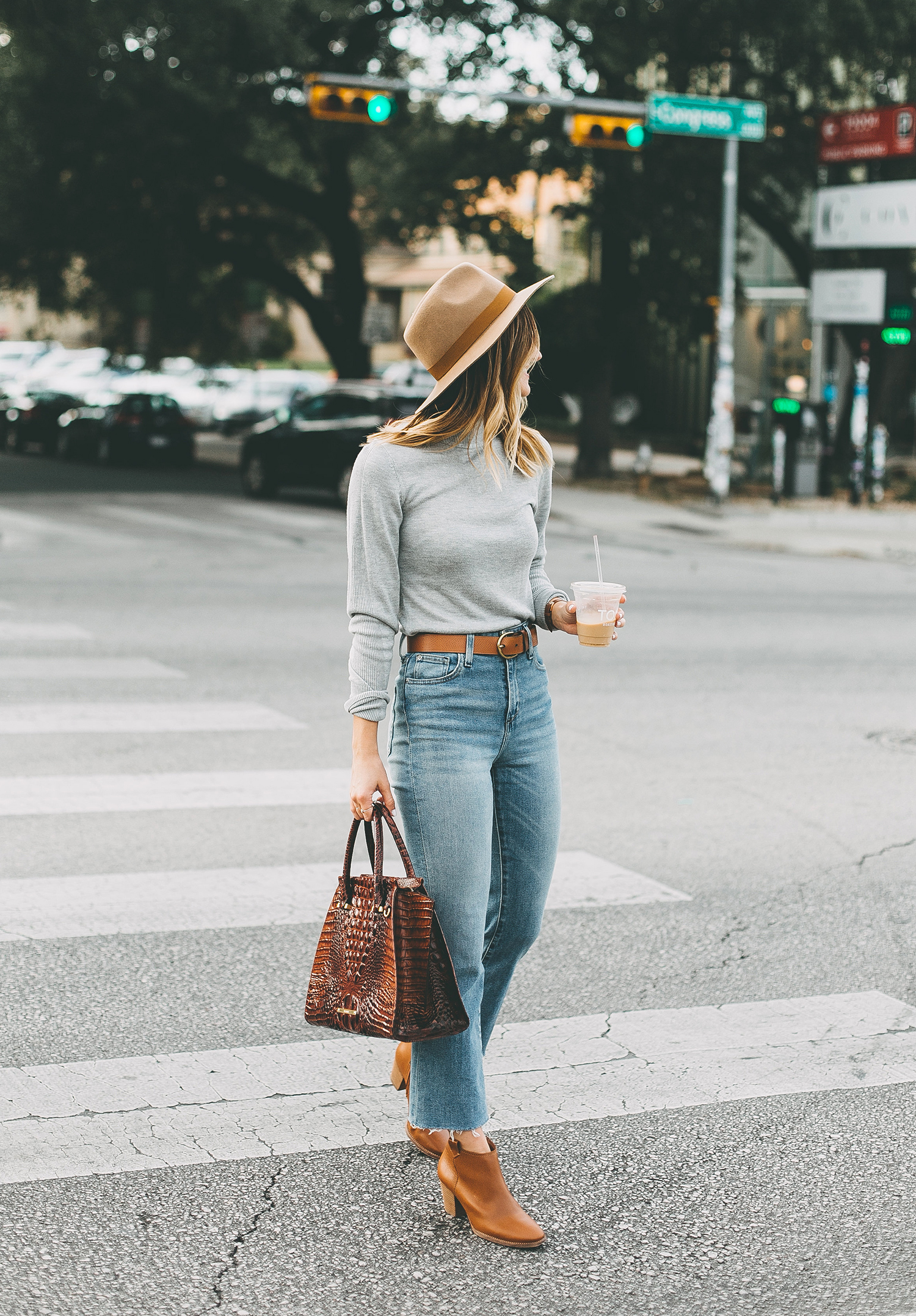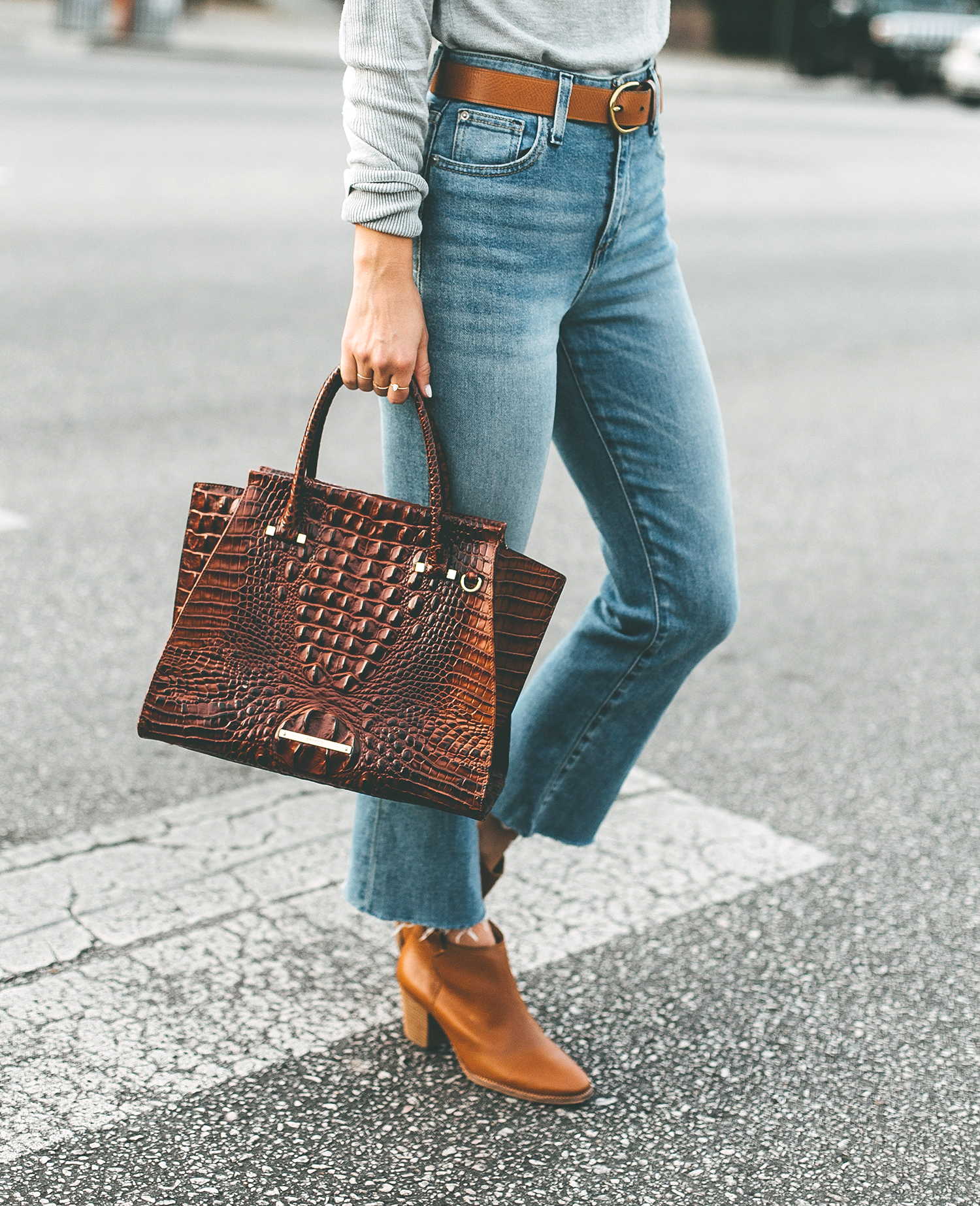 Be still my heart. This pair of cropped flare denim is  e v e r y t h i n g . I watched Clueless over the weekend and since then, I've been a bit more valley girl-esque than usual. I guess what was "valley girl" in the 90s is now "basic" in the 2000s…either way, sometimes it's fun to let your brain go to mush for a bit and use terminology that is mainstream girl code. In other words, when I say these jeans are "e v e r y t h i n g" = THESE PANTS ARE FREAKIN' AMAZING!
Ps. These photos were snapped before I darkened my hair…although it's kinda making me miss the blonde! #indecisiveprobs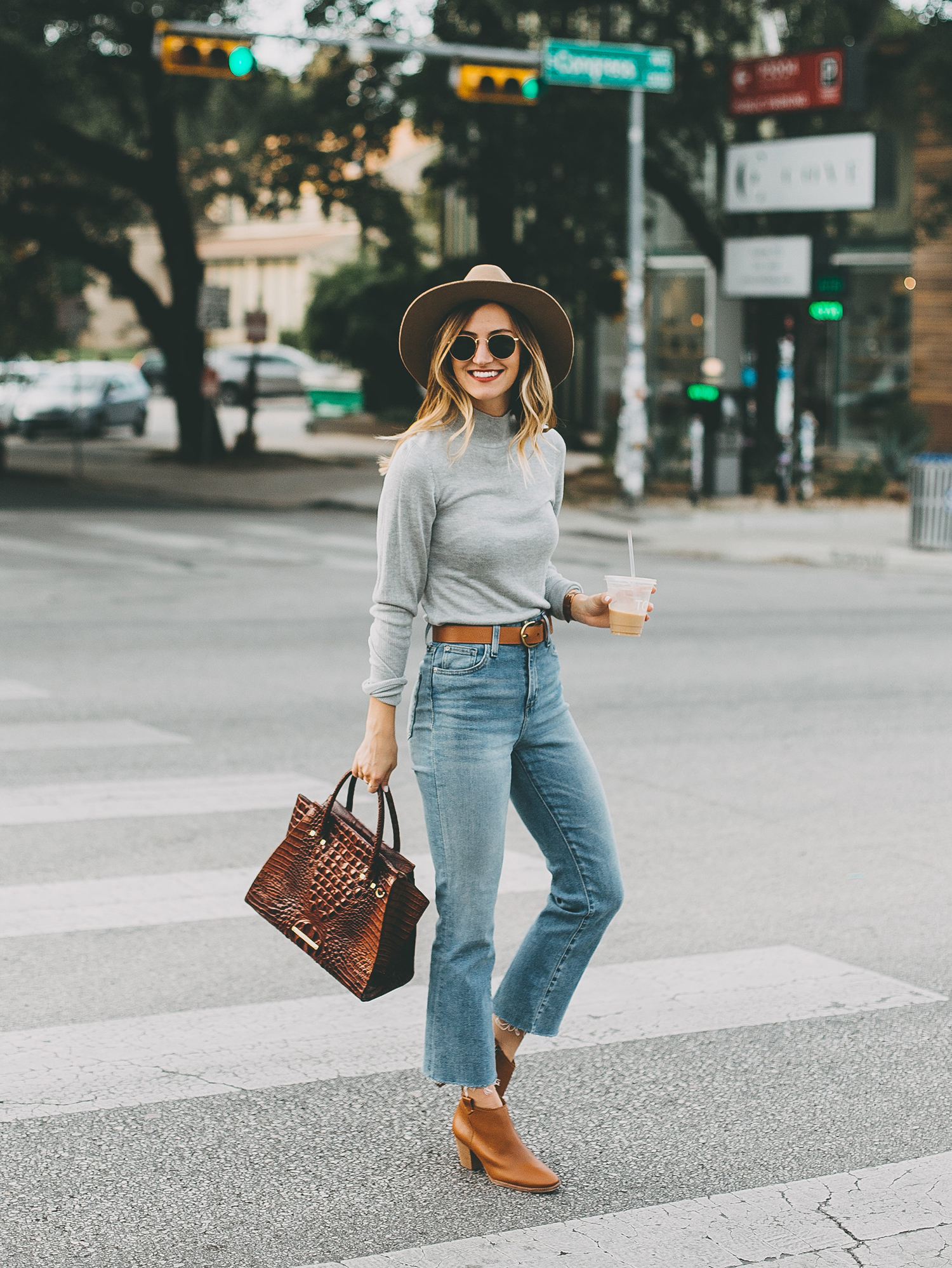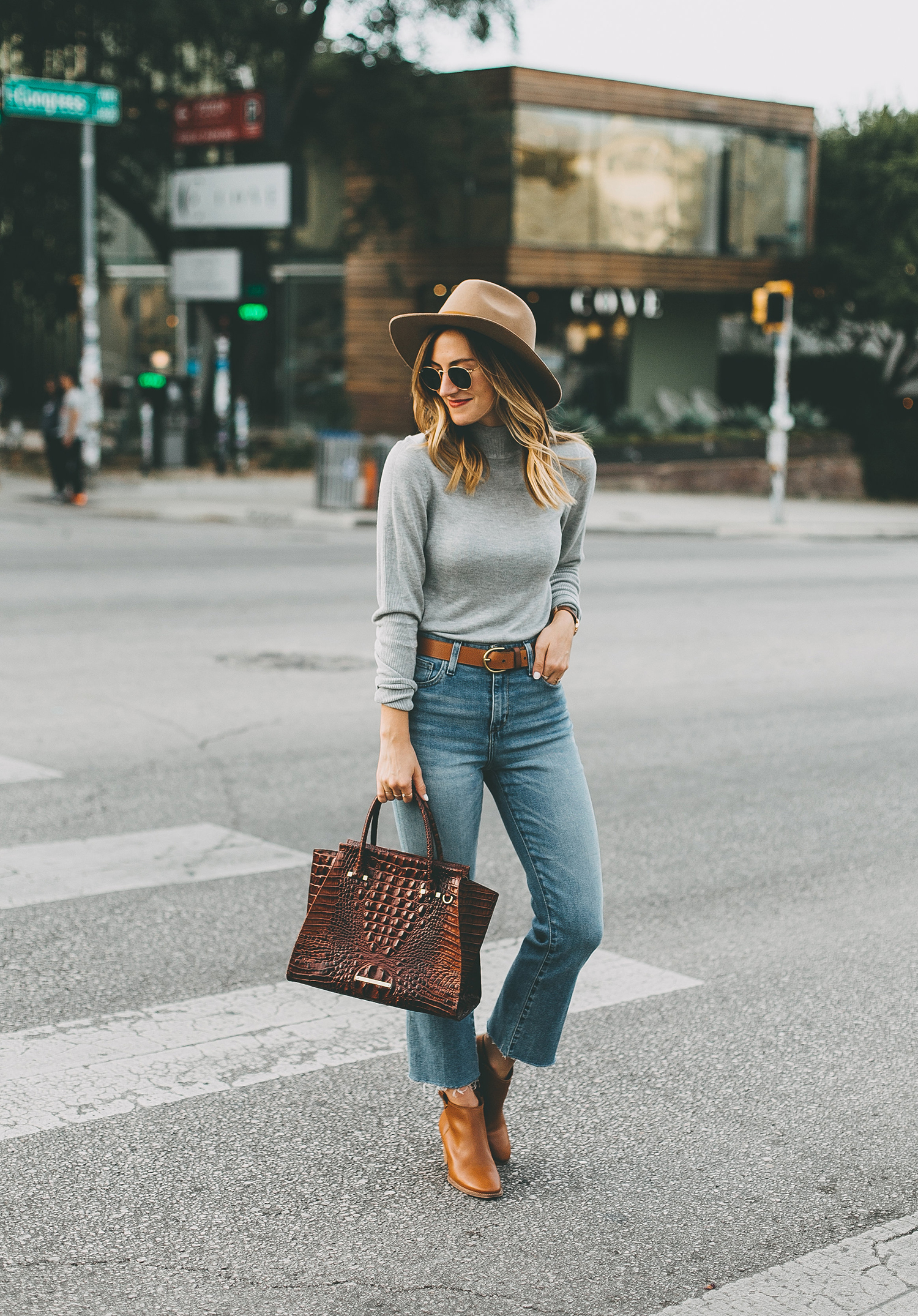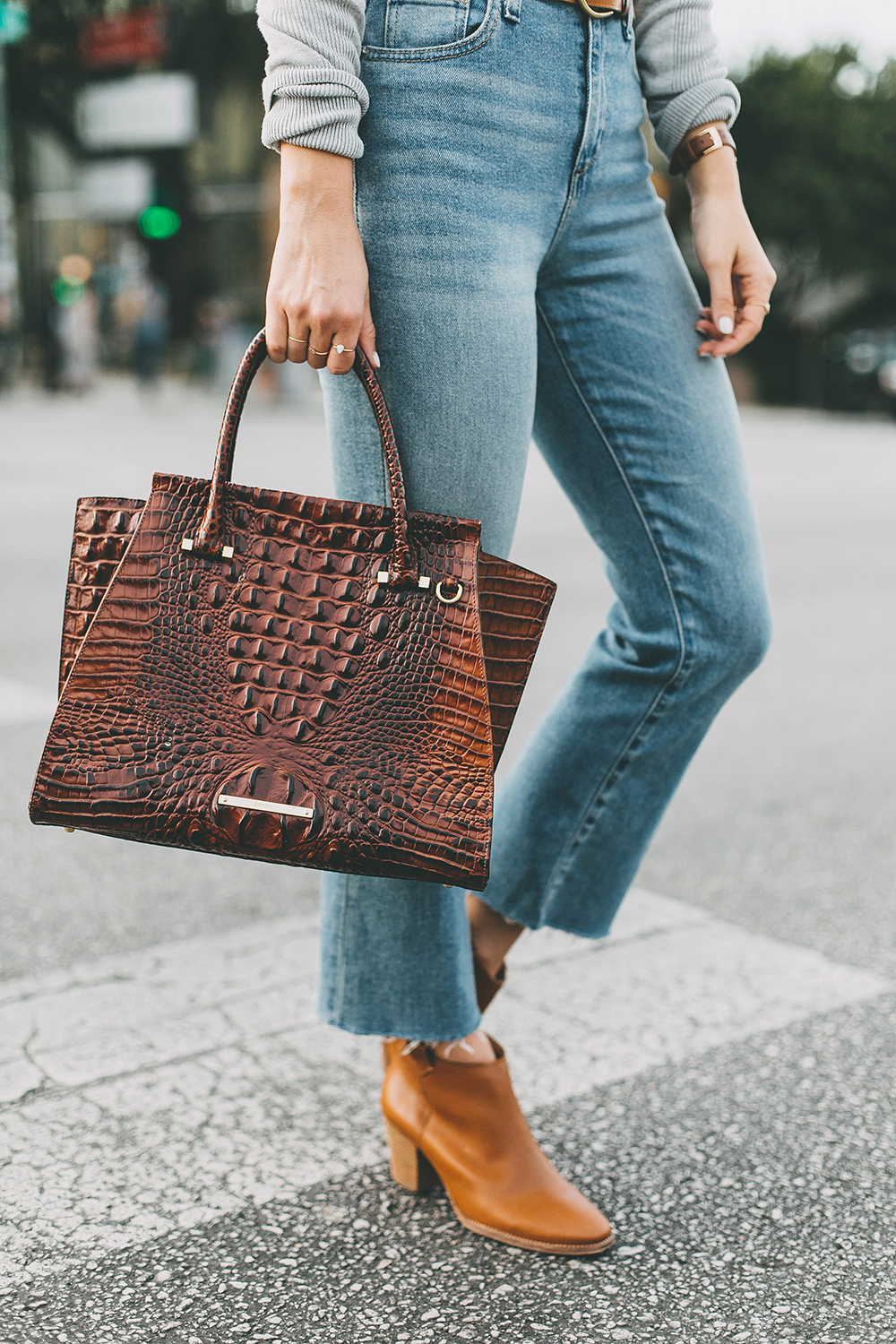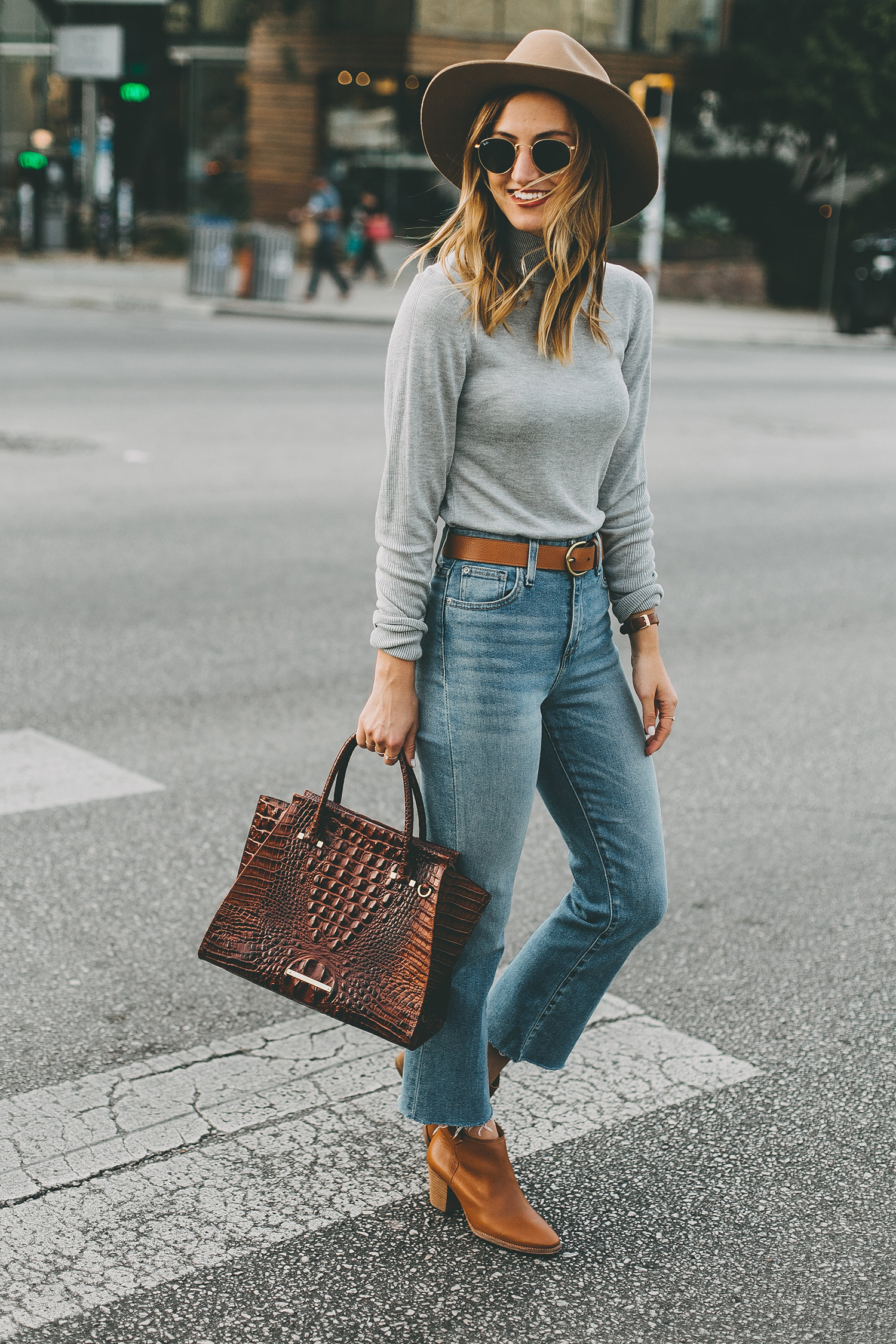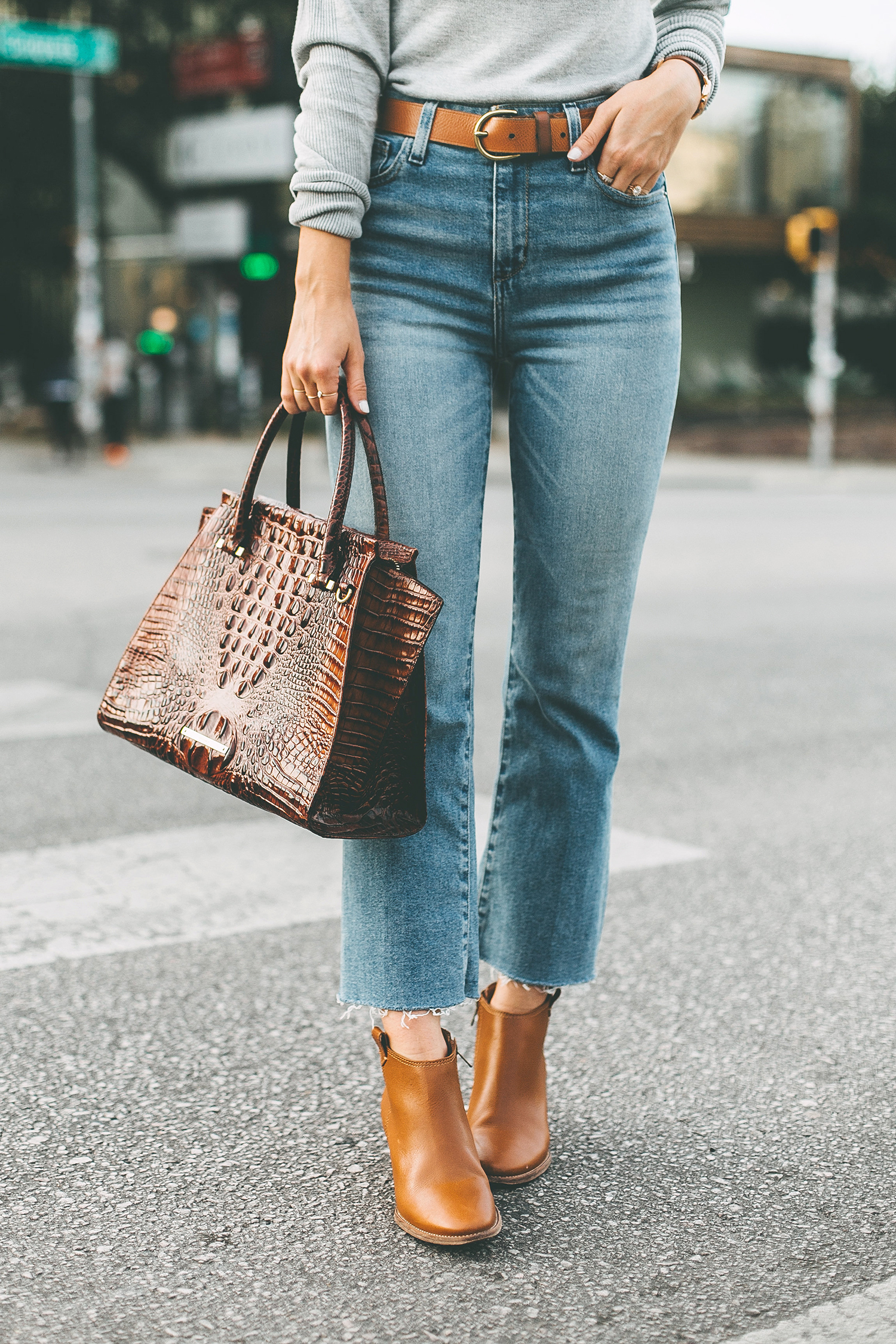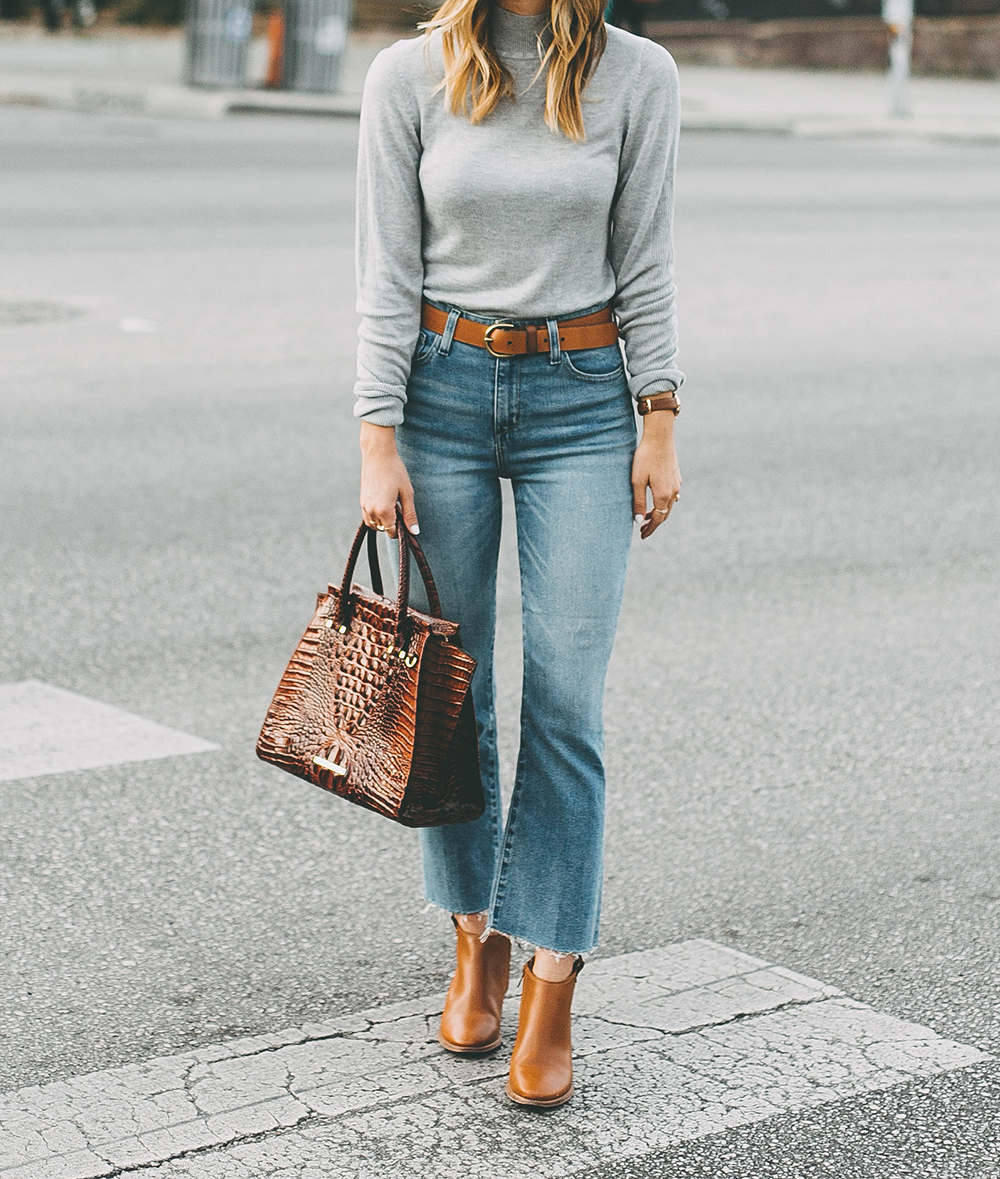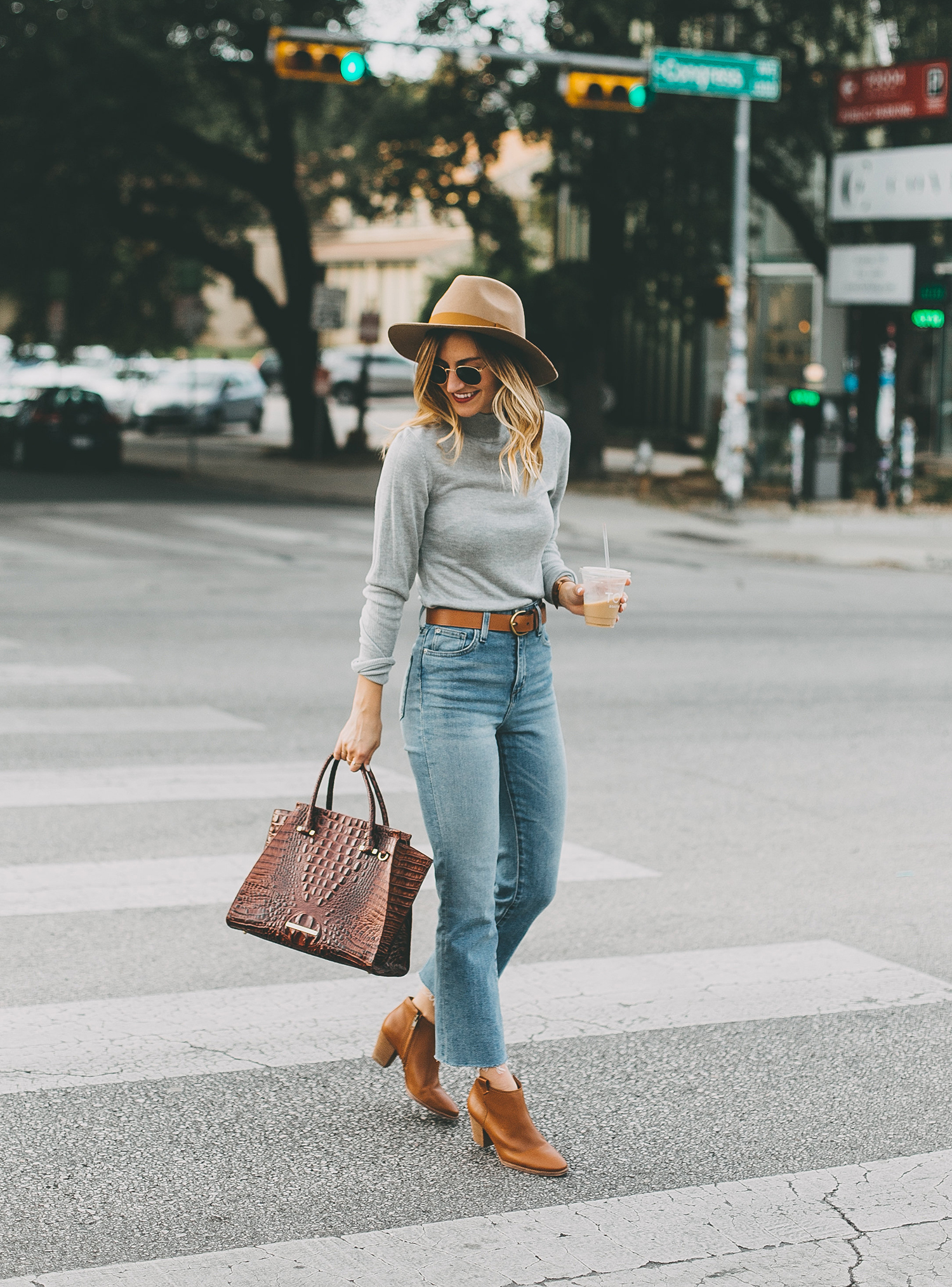 As usual, Urban Outfitters has come to the rescue to revive my wardrobe and give it some trendy life…I am not sure just how long cropped, flare denim will be "cool," but man, I am reaaaally into these jeans! I got them in black, too… (you can see those styled in this post). I'm all about a casual outfit that can take you from meetings to happy hour, and this one certainly does it all.
How gorgeous is that handbag? If you've followed me for a while then you've definitely seen it before! It's by Brahmin and it goes with every neutral color and effortlessly works from season to season. I am so in love with that deep cherry color…my aunt actually scooped up a similar Brahmin bag in the same color and she ROCKS it! Love that this brand is timeless and perfect at any age.
Lastly – shoes and belt are both Madewell (surprise surprise! 😉 ). My shoes are from last year but the new style is nearly identical…highly recommend, such beautiful quality and they hold up really well (wore these all over Scandinavia, NYC and beyond!).
Hope you're having a great week!! The weather has been SO yucky here lately…that "looming cloud" feeling is becoming all too real every time I look out the window, ah! Happy hump-day, friends. XO
**Photos by Anna Szczekutowicz Photography
jeans – URBAN OUTFITTERS / top – (mine is old) similar TOPSHOP / handbag – BRAHMIN / booties – MADEWELL / belt – MADEWELL / sunglasses – RAY BAN / hat – BRIXTON