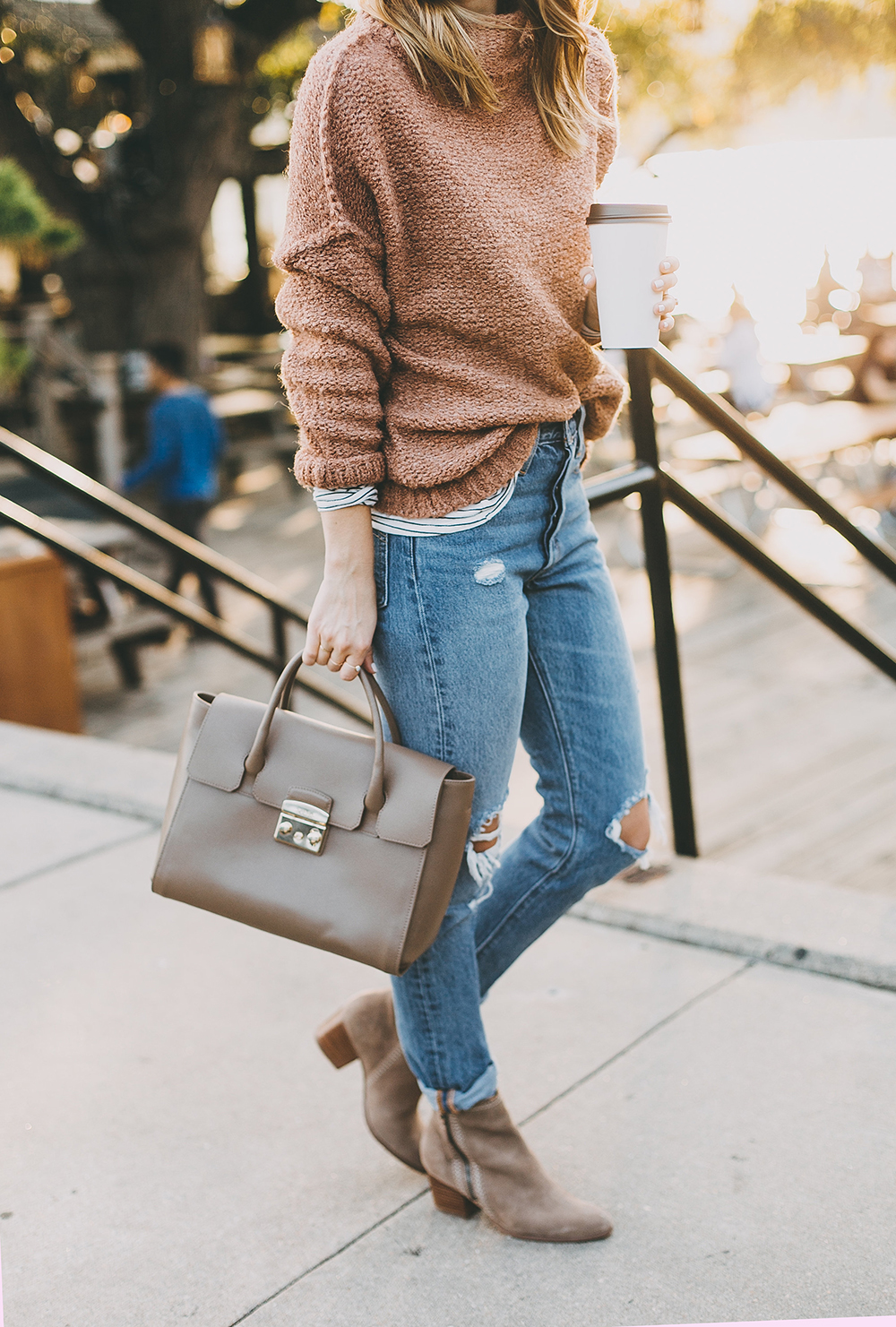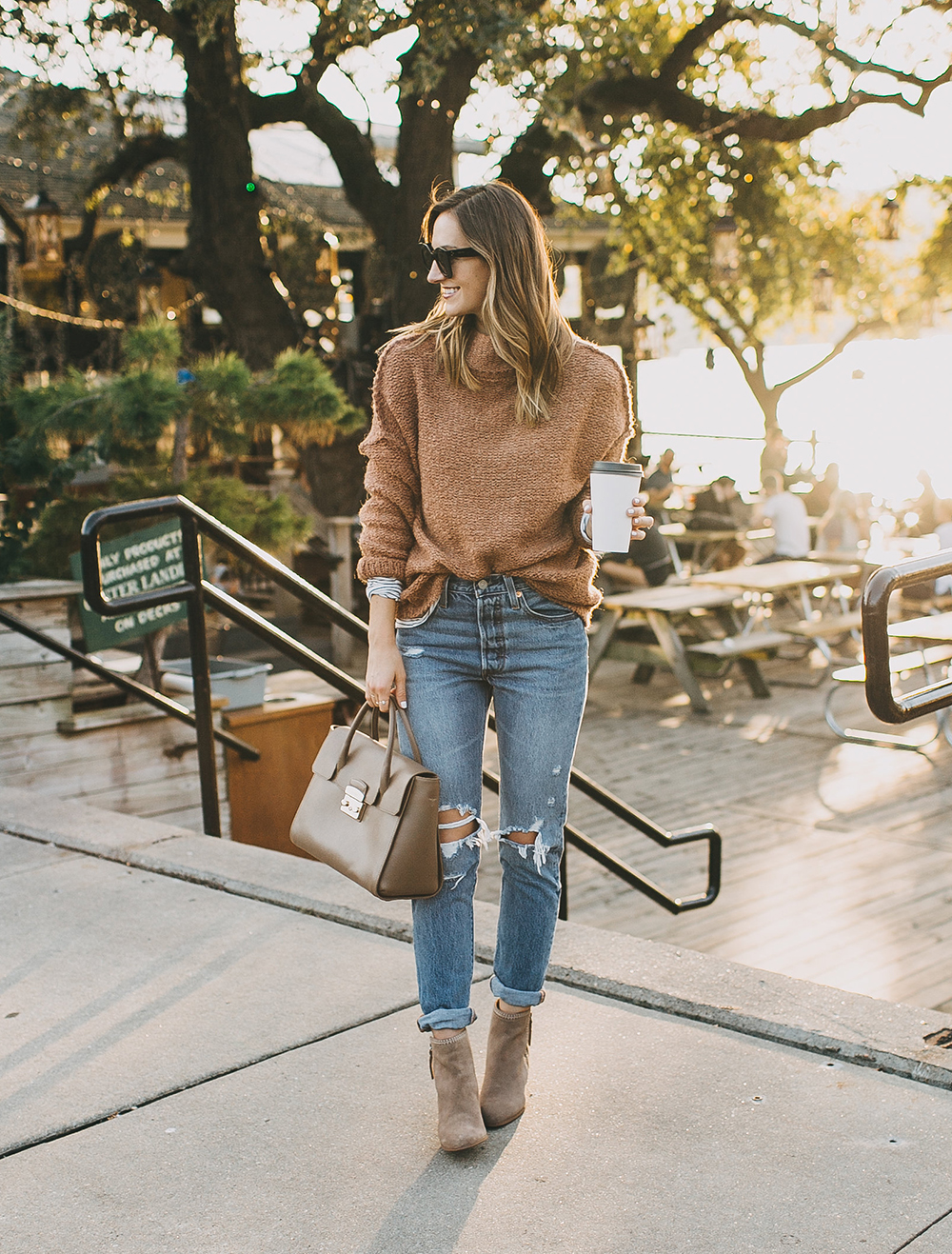 A big trend this year and as we look ahead to 2018 is 100% cotton, no stretch denim. I say this often, but even with an overflowing jeans drawer, I tend to reach for the same two pairs of jeans (the ones in this post and these). While I love good pair of low-rise, extra stretchy skinnies for everyday running around, definitely the most flattering pair of denim I own are my Levi's 501 skinny jeans. High rise, no stretch, classic denim – they really are the best! (…I've even noticed Blake tends to comment more on an outfit if I have these on, ha!).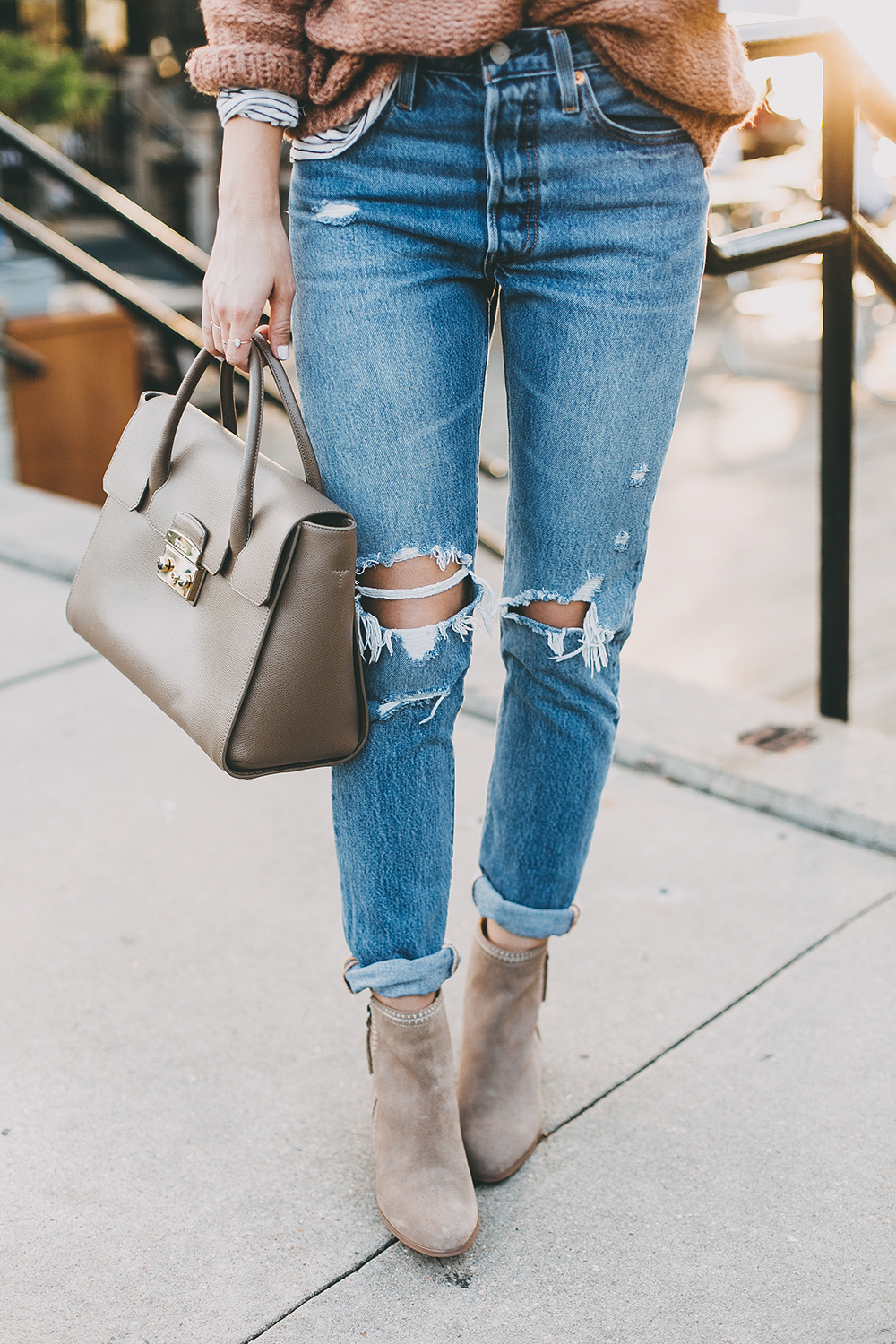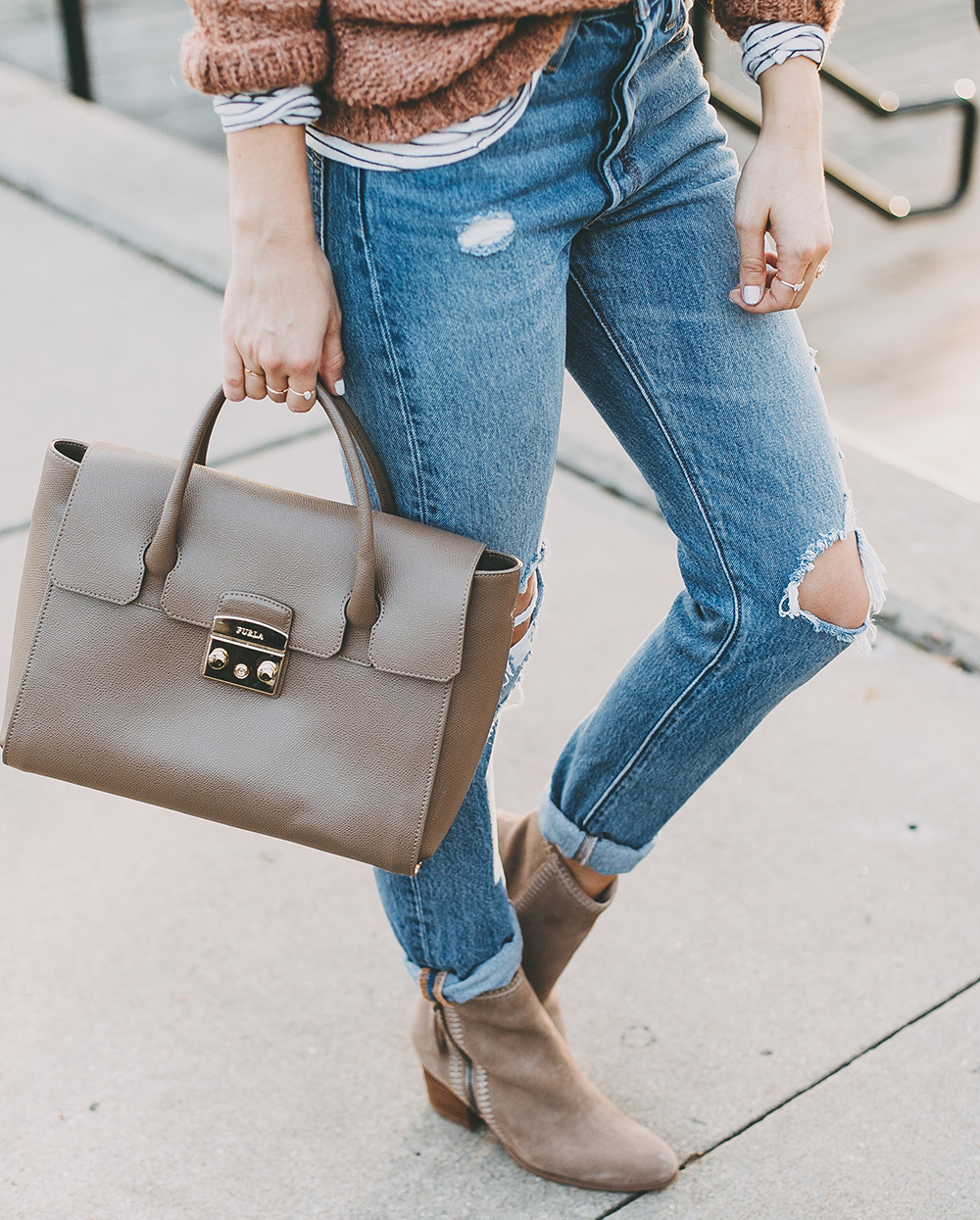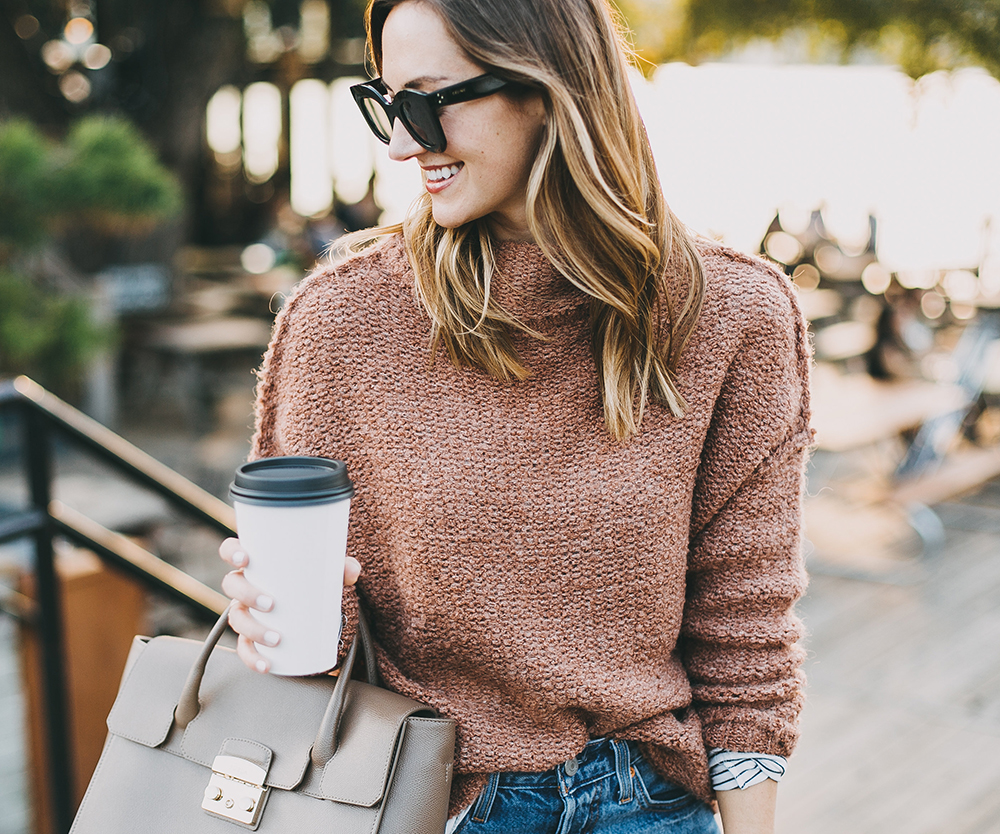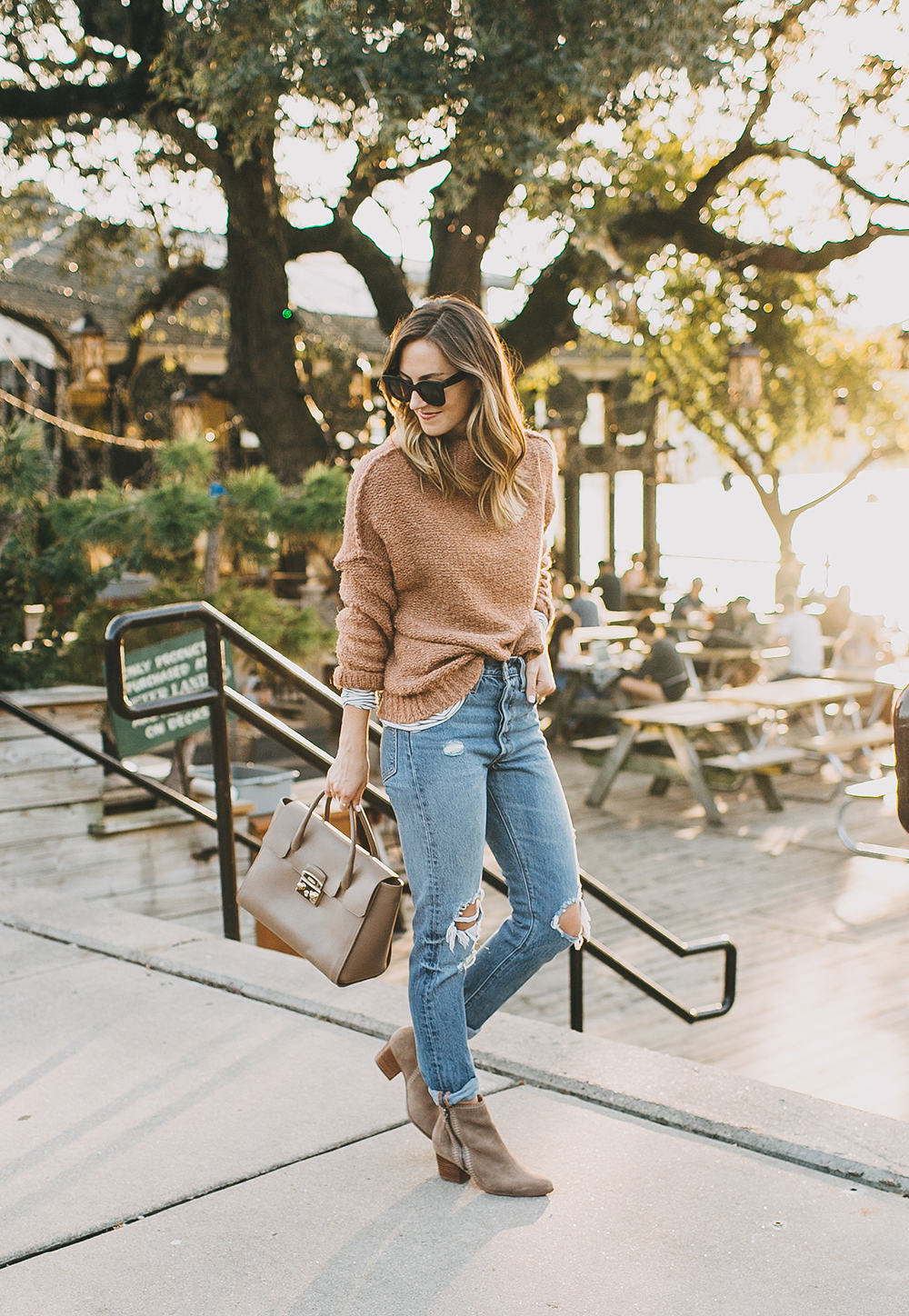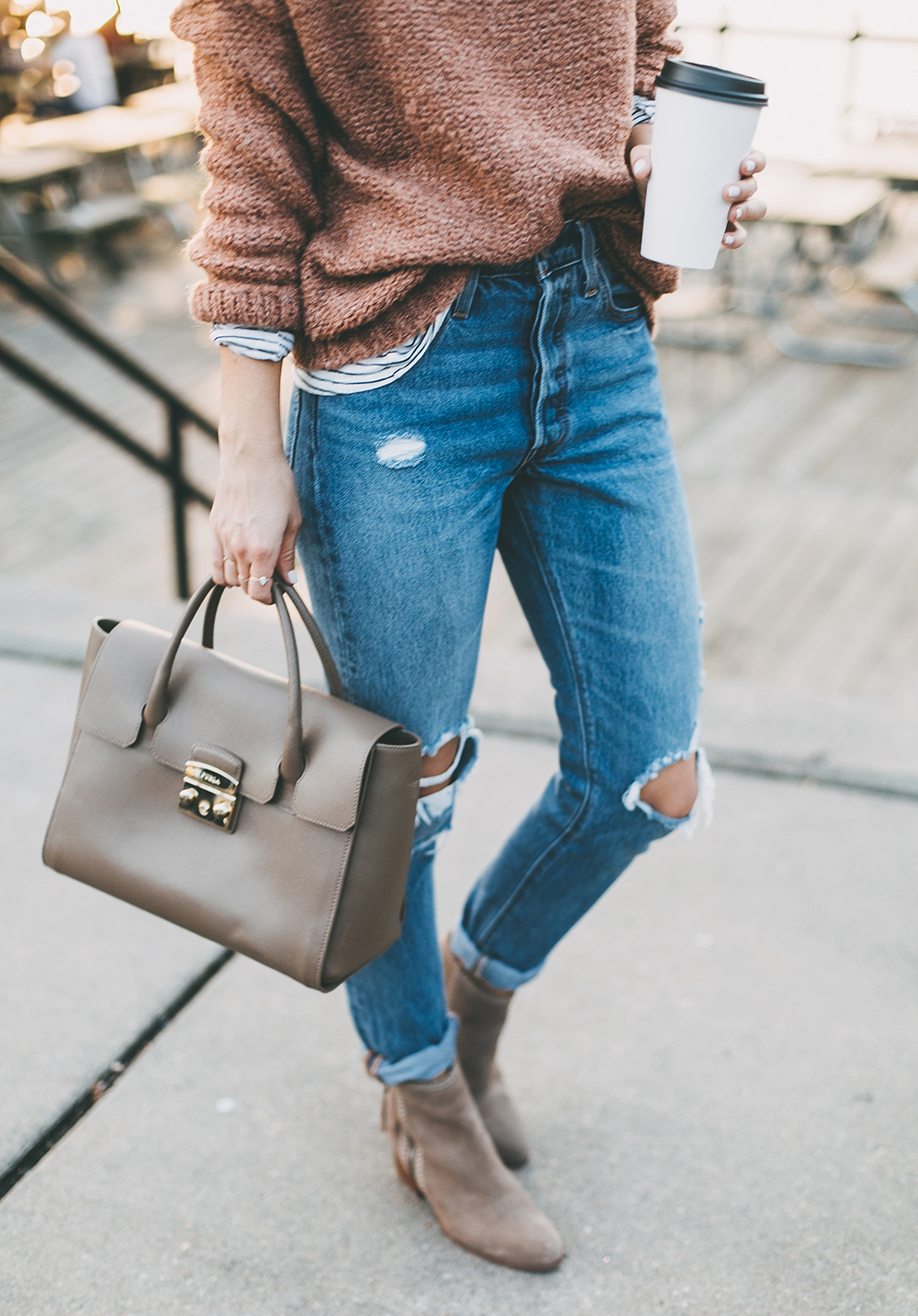 No pun intended buuut I'm bummed I didn't take a booty shot for this blog entry, ha! This pair of jeans somehow lifts and keeps it's aaaall in and makes your butt look seriously amazing. (You can see a better booty shot from this Instagram post). I have a few pairs of jeans that I prefer to wear a long tunic with because they don't really do anything for the backside…but I think the no-stretch thing somehow makes things just look a lot perkier haha. Truly, these are the best jeans for a full-tucked top and belt!
As for sizing, I'm usually a 25 and that's what I got in these…BUT I recently bought another pair of Levi's classic fit (this pair – in LOVE! here's a better shot from my IG) and sized up to a 26 and honestly like the fit on those a better. Given that they're 100% cotton, they will shrink in the wash, so that's just something to keep in mind when buying! For that reason (…and the no stretch thing), I recommend going up a size in this particular style.
Alrighty gals, that's a wrap! Watson has a vet appointment this afternoon and we're headed to grab a coffee before heading over. 🙂 Within a month, he's quickly become my little shadow…love my little guy! Have a great start to your week, XO!
**Photos by Anna Szczekutowicz Photography
jeans – LEVI'S / sweater – ASTR (wearing XS) / striped tee – BP / shoes – SOLE SOCIETY / handbag – FURLA