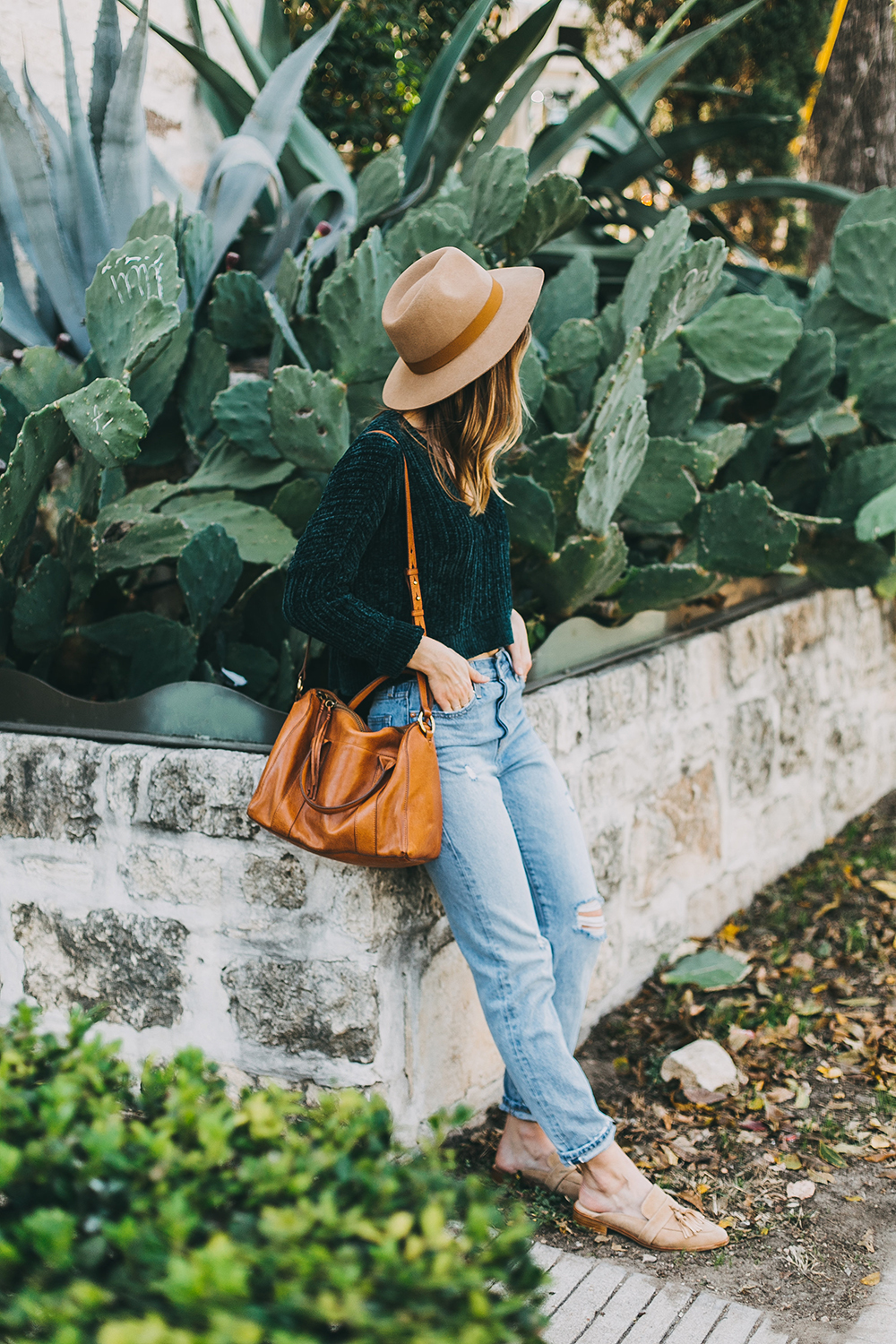 Hey ladies – how's your week going? It's been a whirlwind over here…can't believe it's already Thursday! Today Blake and I are headed to NYC for a few days with the Home Depot team – they're partnering with Domino Magazine to host a pop-up shop opening in Soho…we are so excited to meet the HD team and enjoy the event! Will feel kind of weird to be without Watson for so long (…he's in good hands, his grandma is watching him), we've both become so used to having a puppy by our feet at all times haha. However, we're excited to enjoy a short and sweet getaway for just the two of us! Feel free to follow along over on my Instagram and IG stories this week…should be a fun one!
In other news, our Texas winter is back in full force this week…which means a beautiful, crisp 70 degrees out…ha! Perfect for a cropped sweater (…how magical is this color?! I keep referring to it as my "mermaid sweater"), relaxed denim and some casual slides…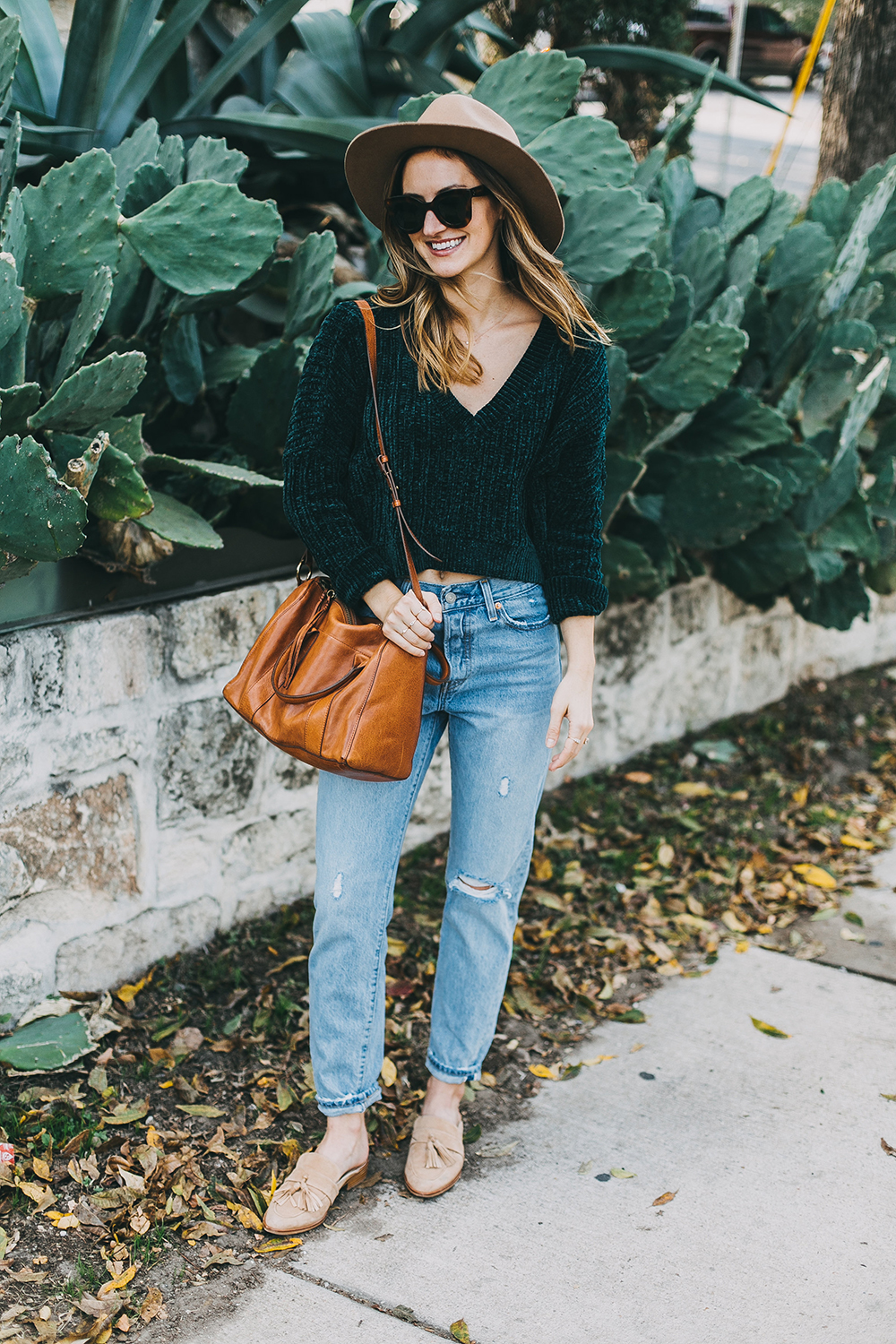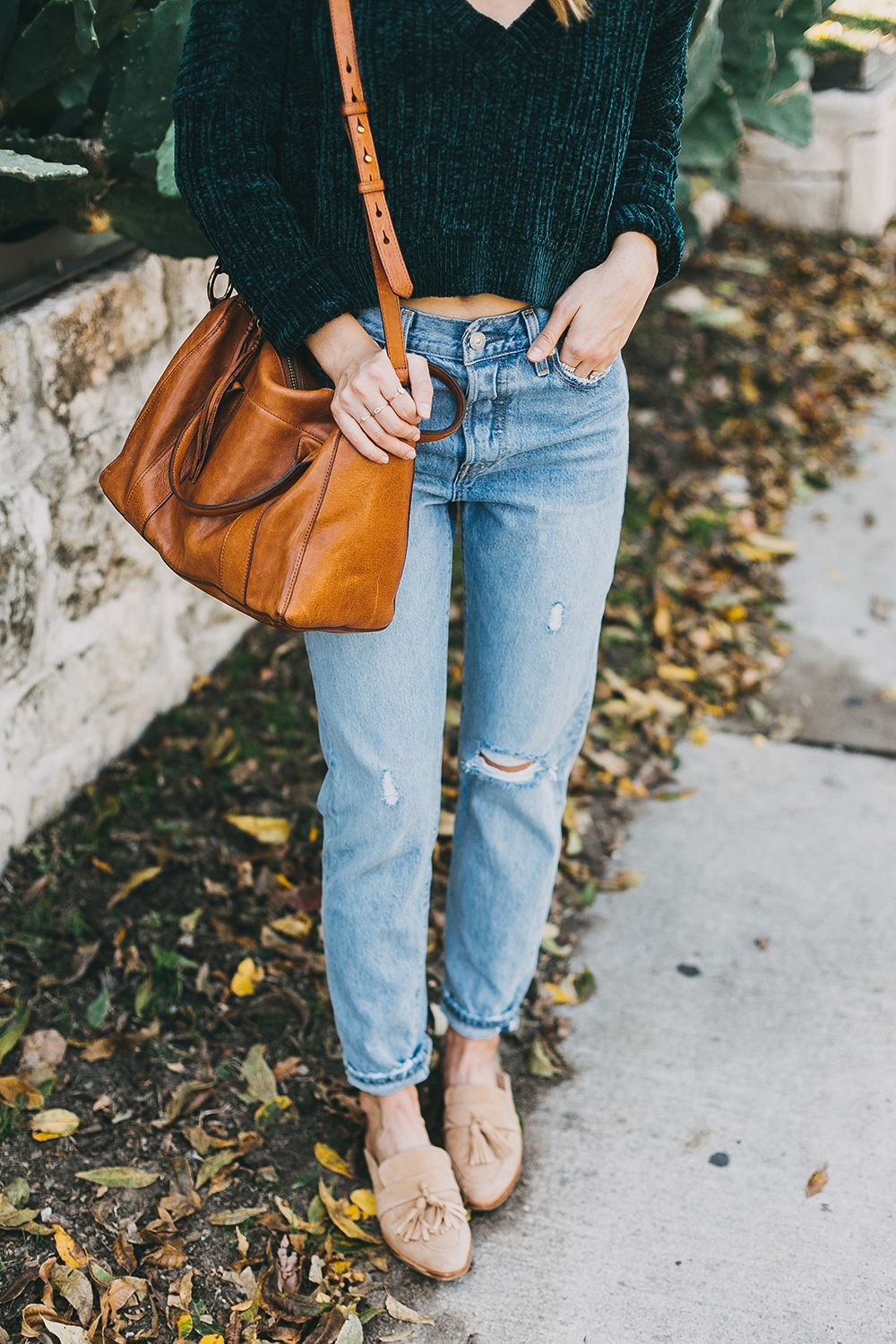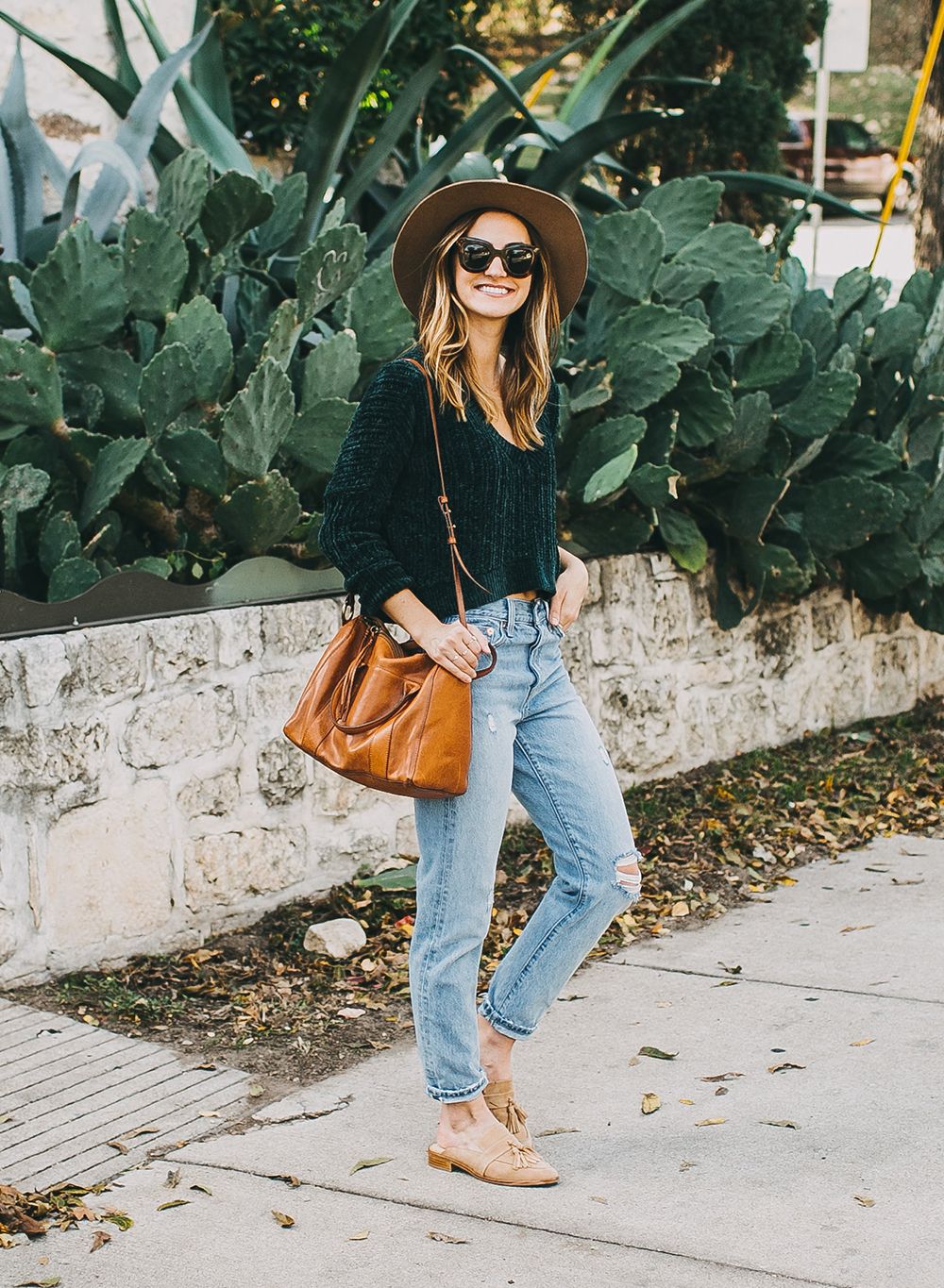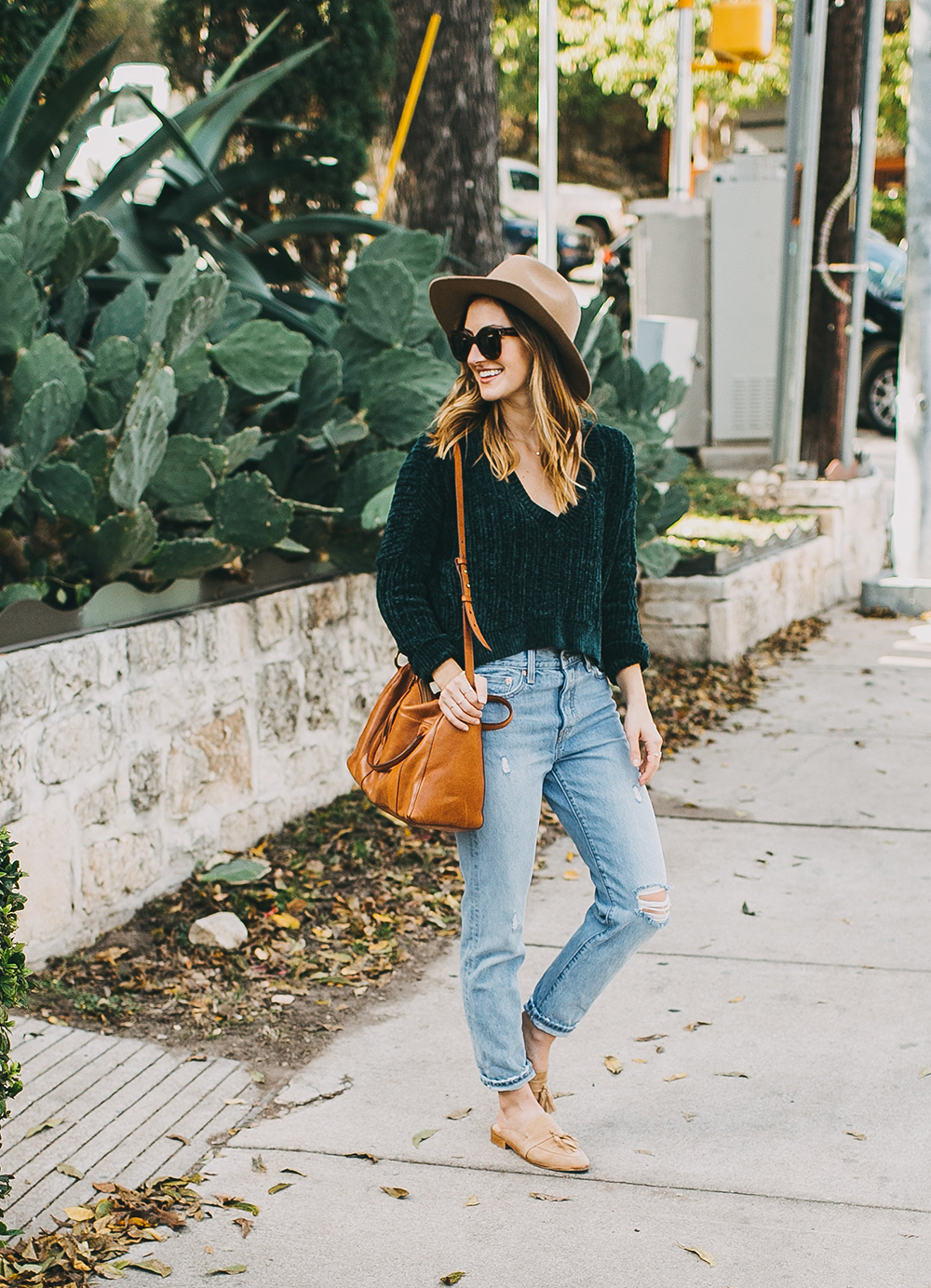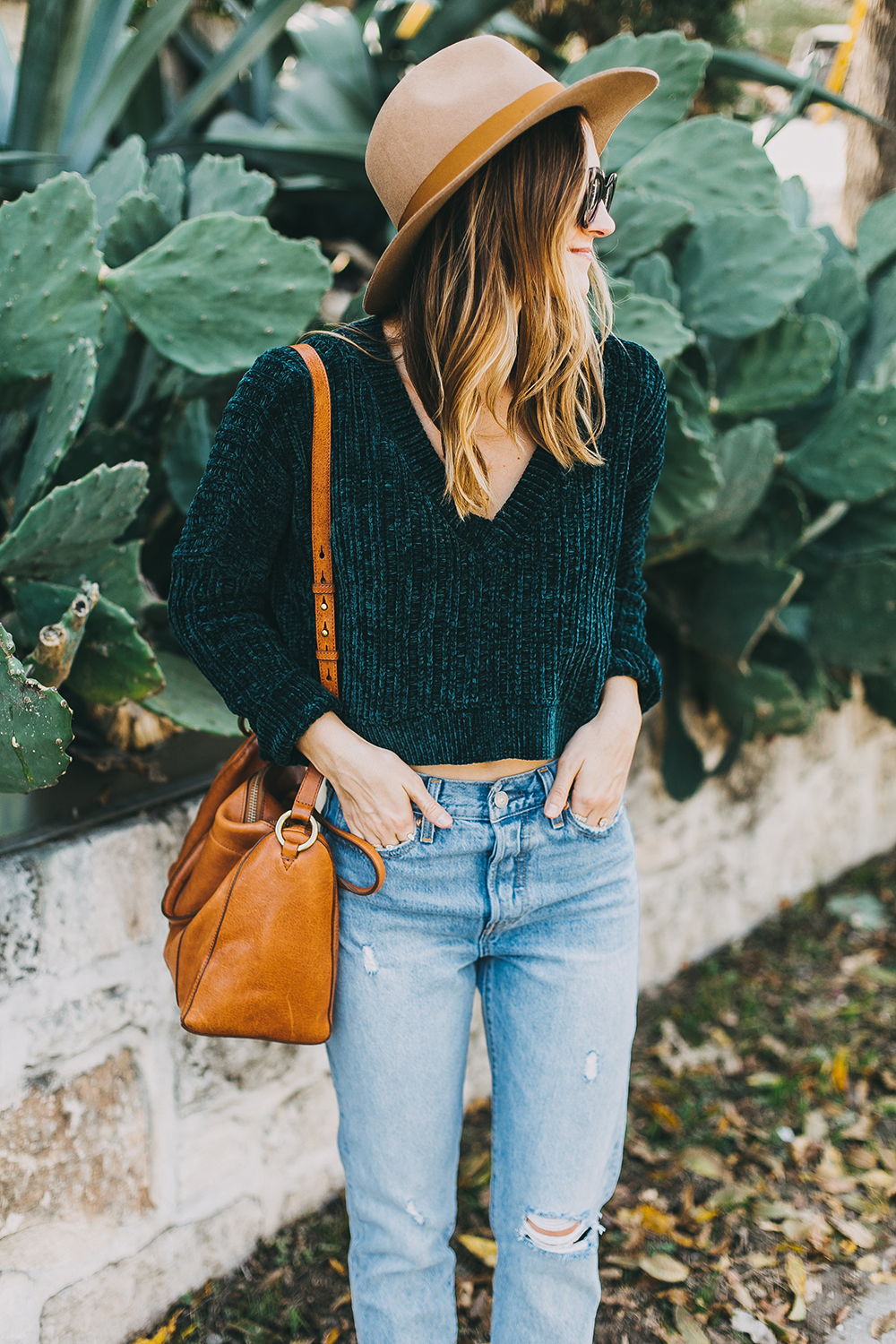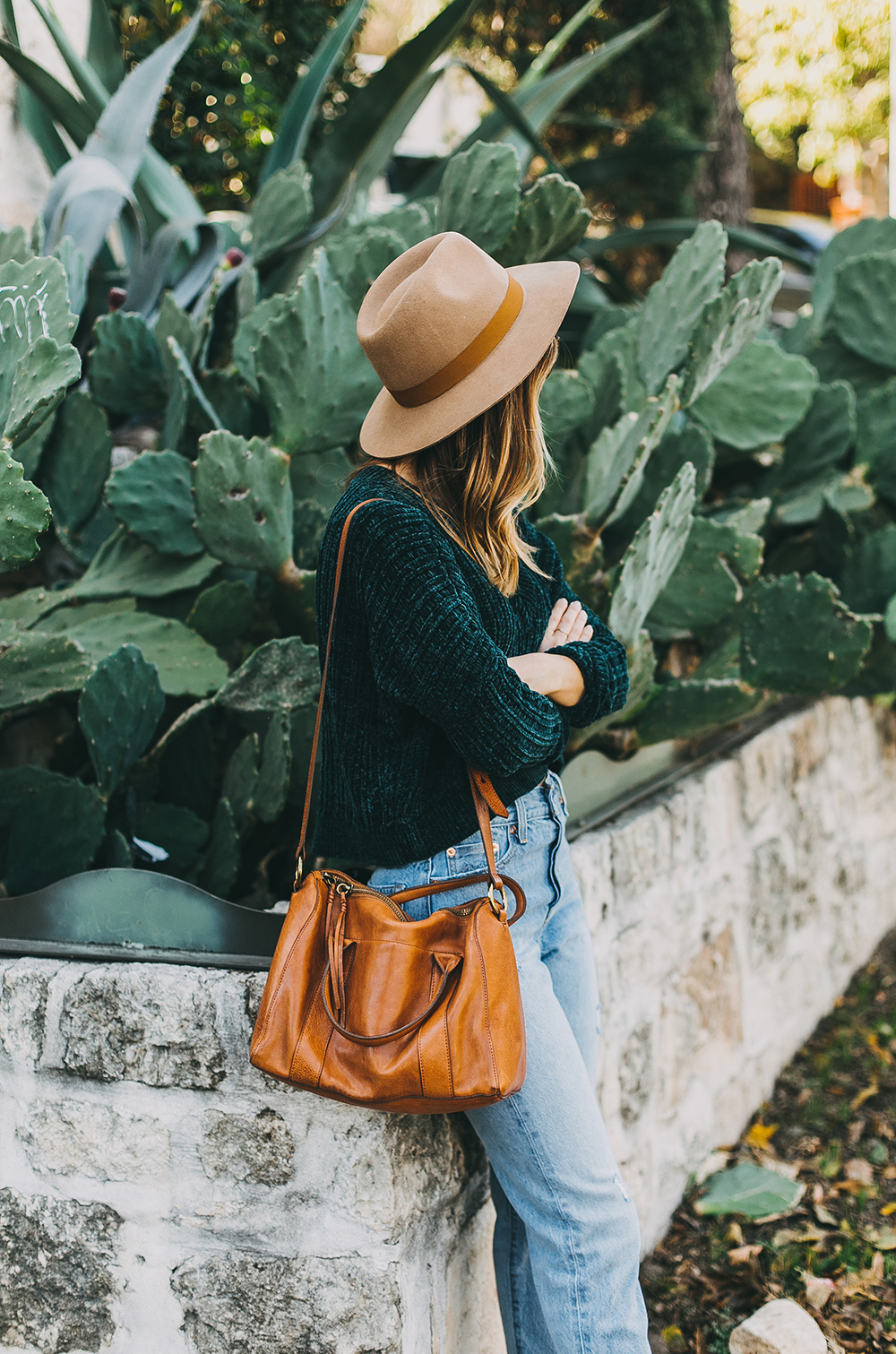 This Urban Outfitters sweater = DREAMY and may just need to be on your Christmas list…or perhaps an early "treat yoself" present because you'll want to wear it all December long. That yummy chenille fabric (…told y'all my obsession is very real), the most stunning color (…also comes in other color options if you're not feelin' this one) and the perfect cropped silhouette…can't say enough good things about it!
If you're wondering how to dress up this look, you could pair the sweater with a high rise faux leather mini skirt (just let the sweater peek over the skirt, no need to tuck it in) and some over the knee boots…top it off with a black baker boy hat and voila! 😉
Hope your week finishes strong!! XOXO
**Photos by Anna Szczekutowicz Photography
sweater – URBAN OUTFITTERS / jeans – LEVI'S / shoes – similar SAM EDELMAN (mine are old!) / handbag – MADEWELL