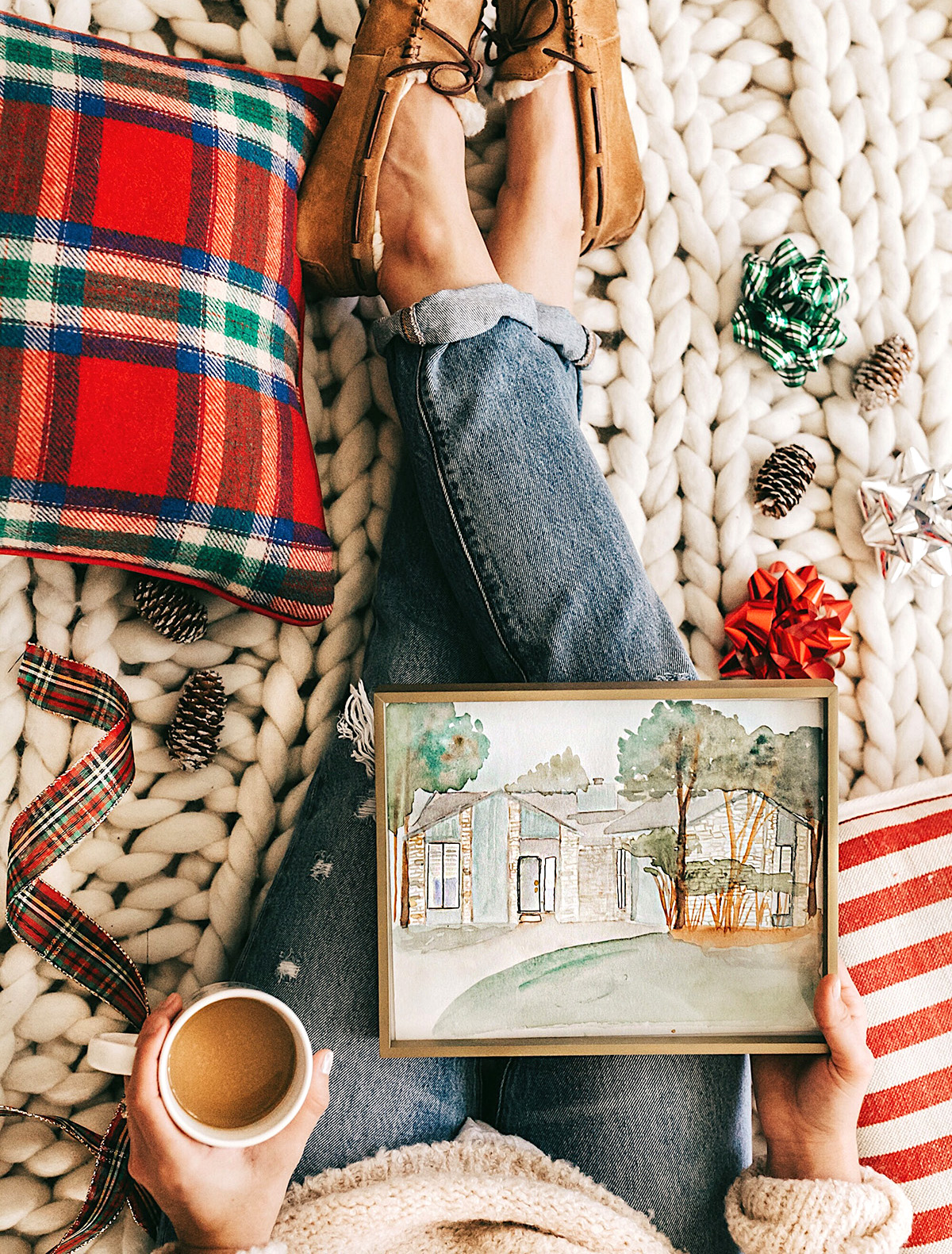 Hope y'all are having a wonderful weekend! If you follow me on IG, you may have seen me post on my Stories about THE sweetest gift to give (…and receive!)…a custom watercolor home portrait. If you're on the lookout for something more sentimental and personal this year for your loved ones, I can't recommend ordering one of these beautiful pieces of artwork enough. Parents, grandparents, new home owners…you name it, I assure you when they open this one up their hearts will be full and their eyes will likely be a little watery, ha! (…At least mine certainly were!). Sharing more details on these beautiful paintings below…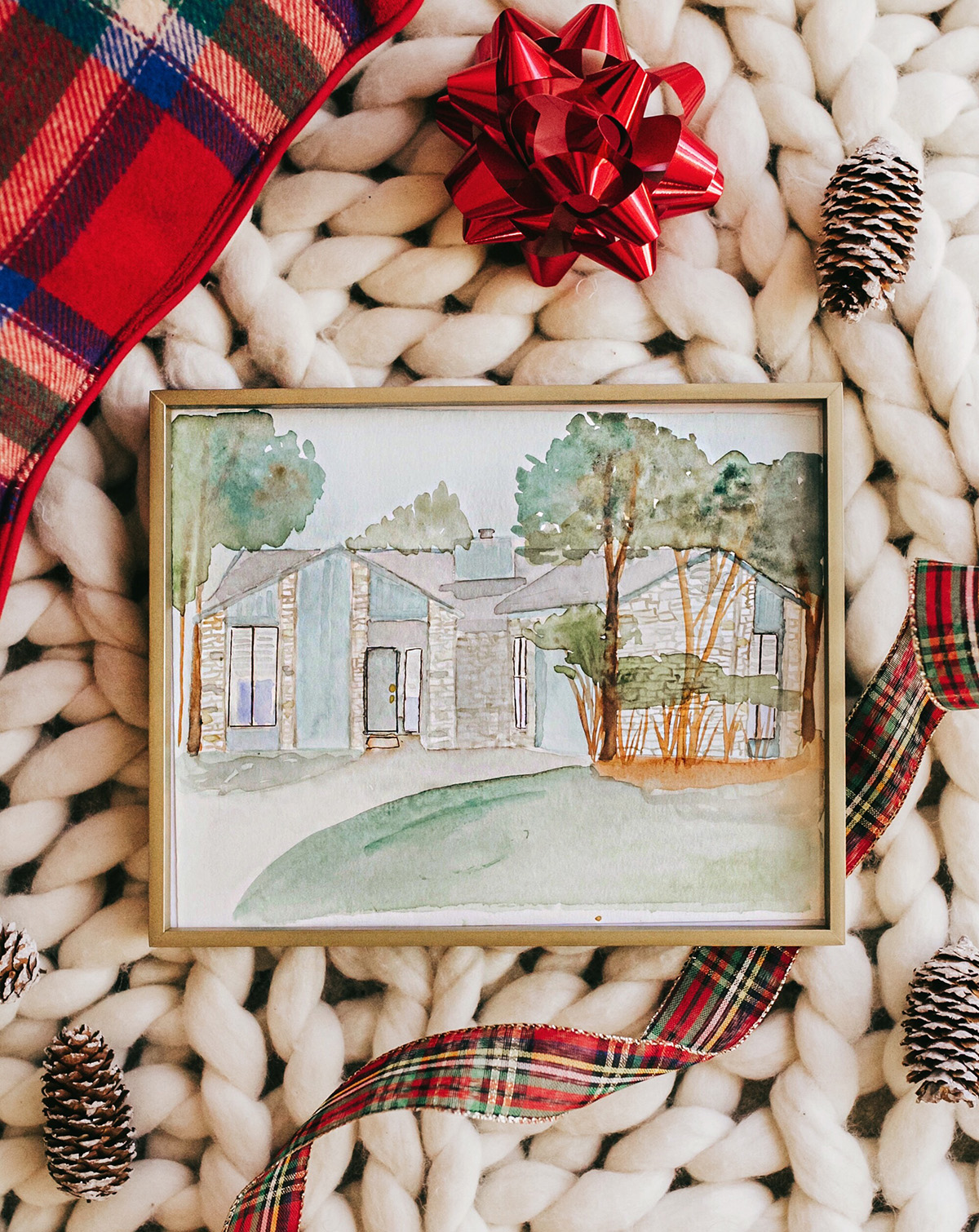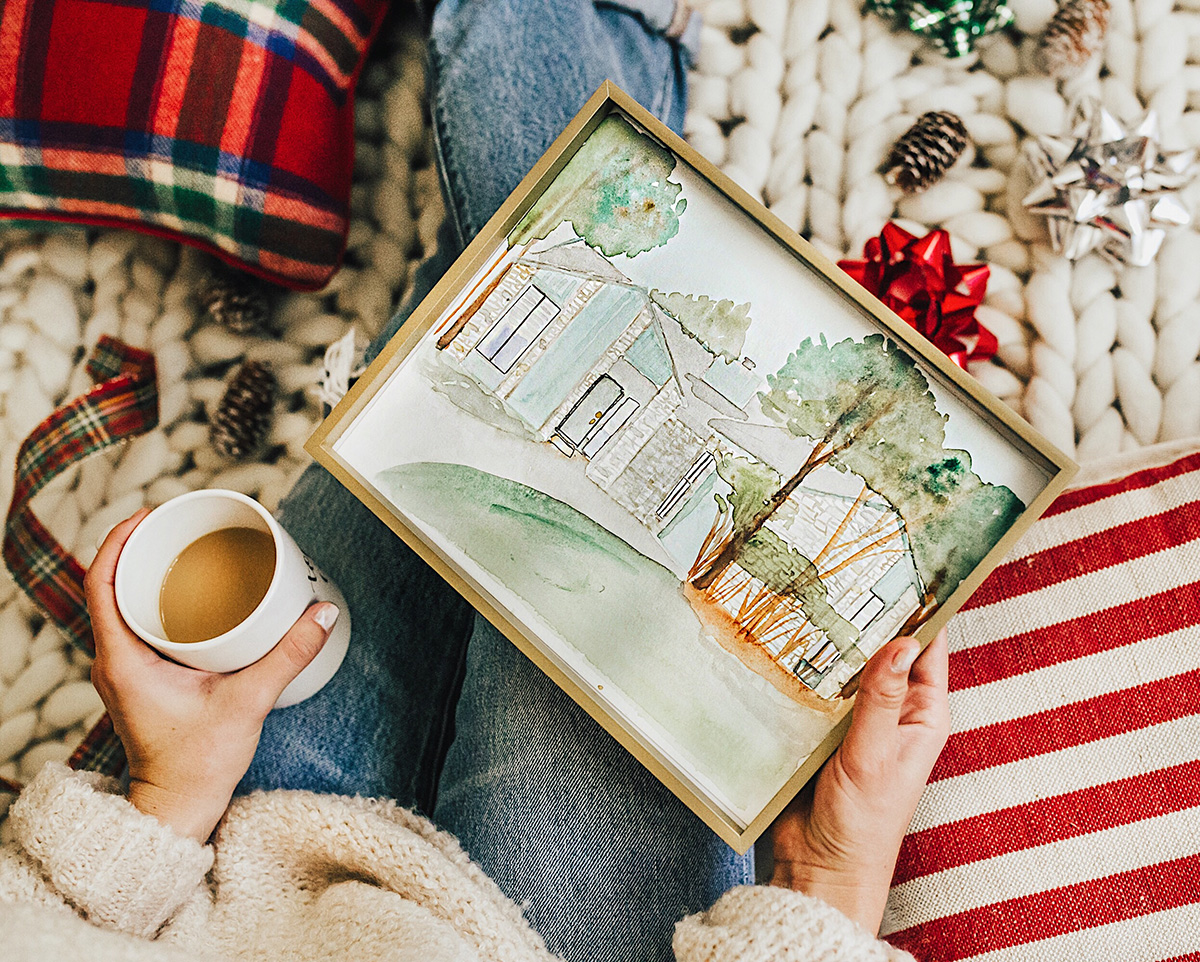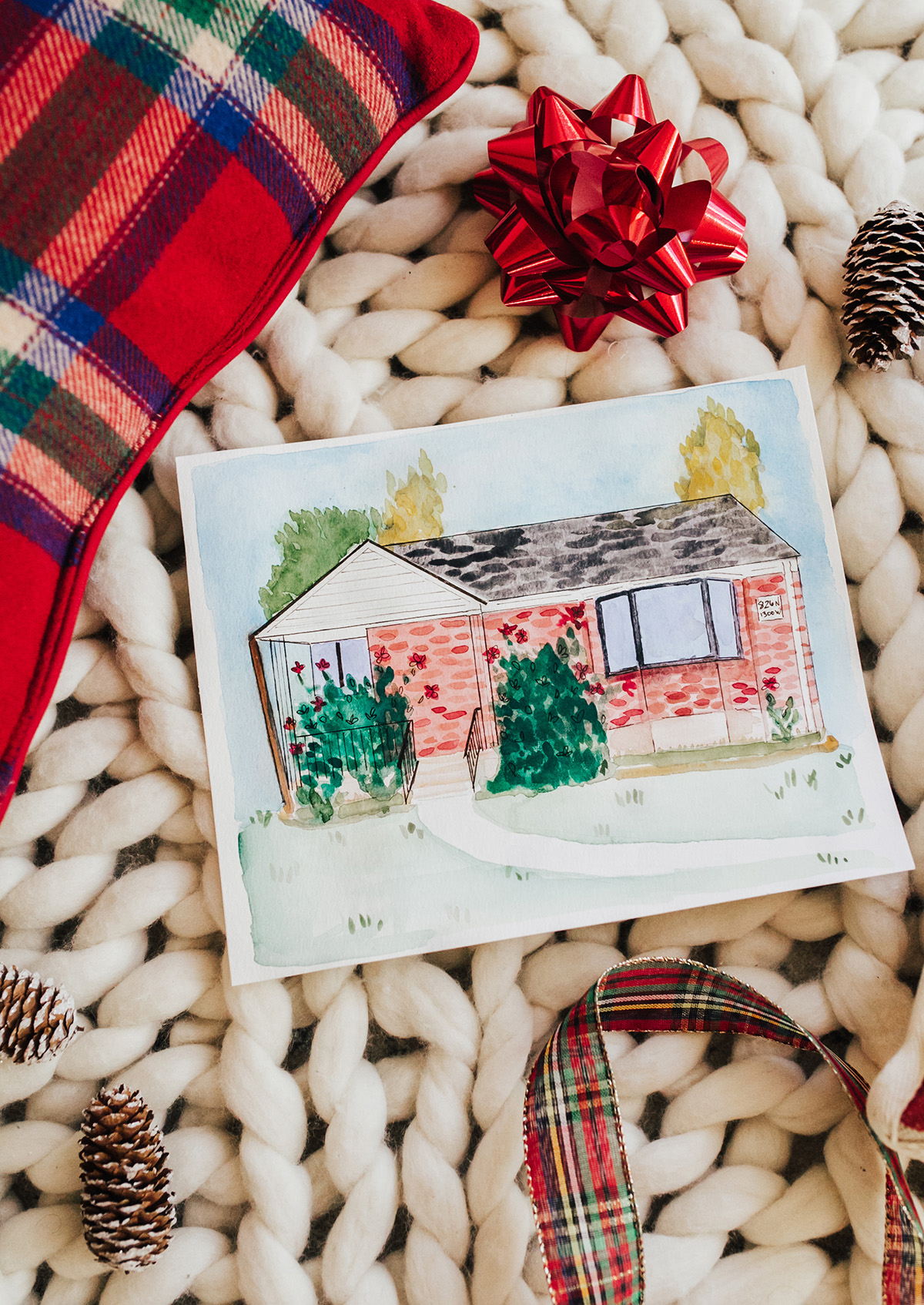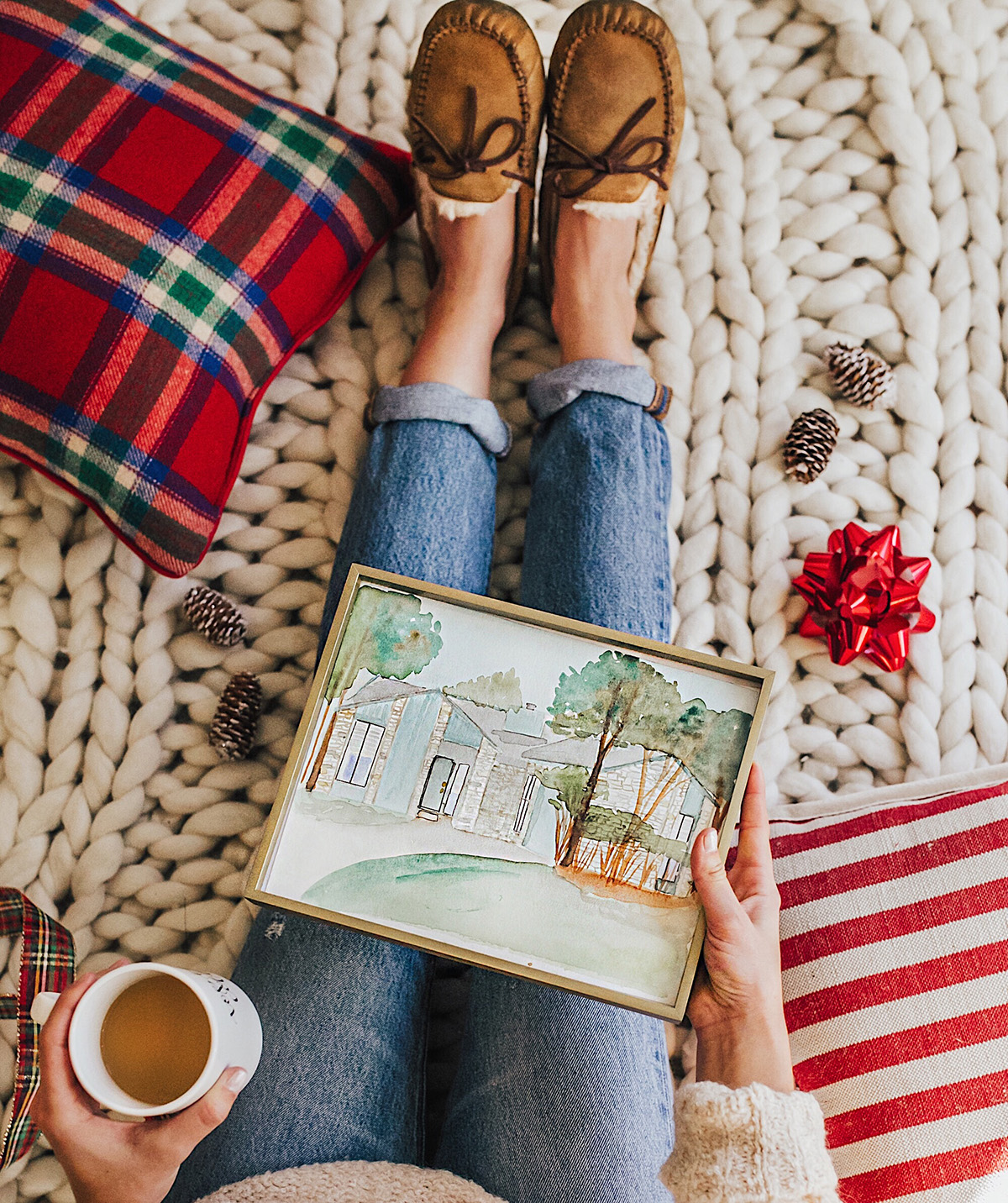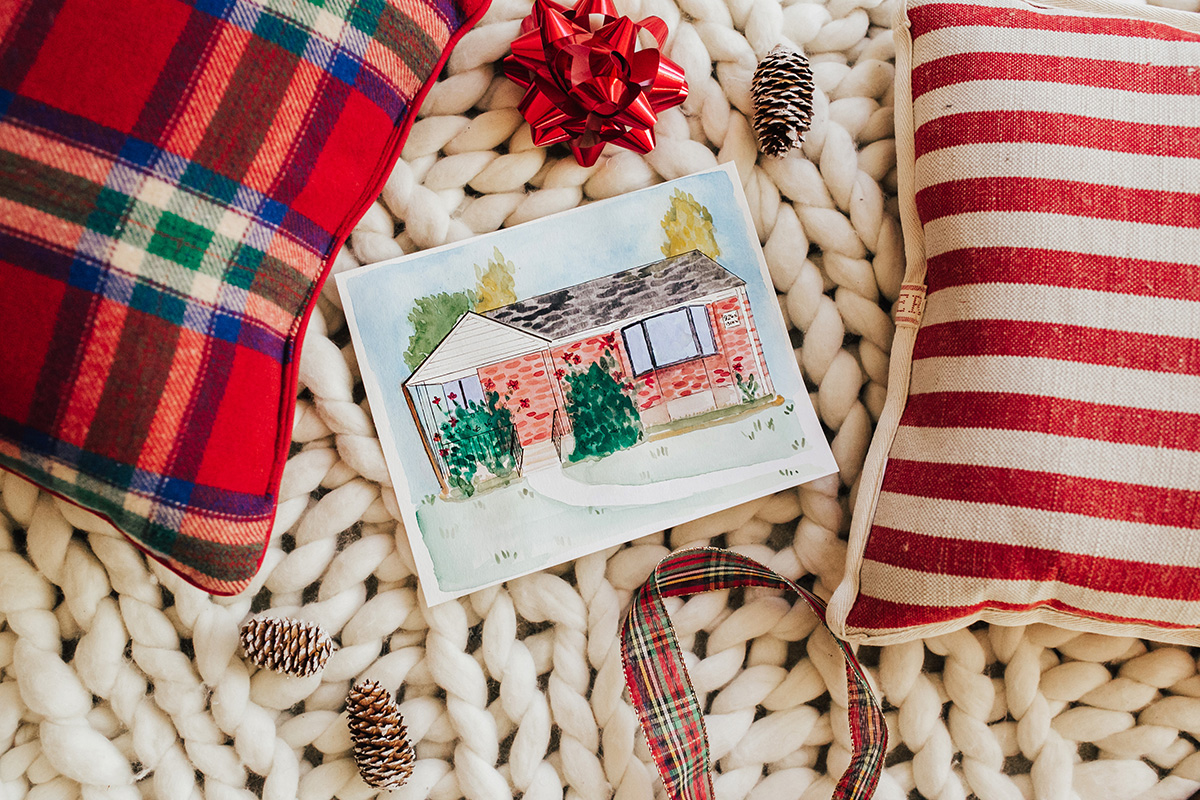 Whenever I am looking for a more interesting, heartfelt gift idea for family members and friends, without fail I know I can always find it on Etsy. I love being able to support small businesses and encourage a shop owner to keep pursuing their passion…Etsy really is a very special place to shop!
My sister is a painter and her Etsy shop is called Kimberlee Artworks – she's been creating these beautiful custom homes for a couple of years now and the feedback has been incredible. Once you purchase your painting, you'll send her a photo of the home you'd like her to paint and she will create a custom watercolor illustration based on the image provided. I love the side-by-side shots she has shown me…she's truly talented and creates such a magical final product that always seems to bring out emotions with each customer. There's just something so personal about seeing your childhood home in a painting…it definitely hits ya in the feels!
The final touch added is a handwritten address in the bottom corner – I had her leave them out of these paintings until I photographed them, but it really completes the painting and adds that perfect finish.
If you're interested in getting a custom home portrait for your loved ones and friends, definitely get your order in as soon as possible! These are thoughtful, time consuming pieces to create (and her calendar will fill up) so visit her Etsy shop here to order. Can't recommend this gift idea enough…it really is THE sweetest, most thoughtful holiday gift idea! XO
A big thank you to Etsy for sponsoring this post! All opinions are my own.