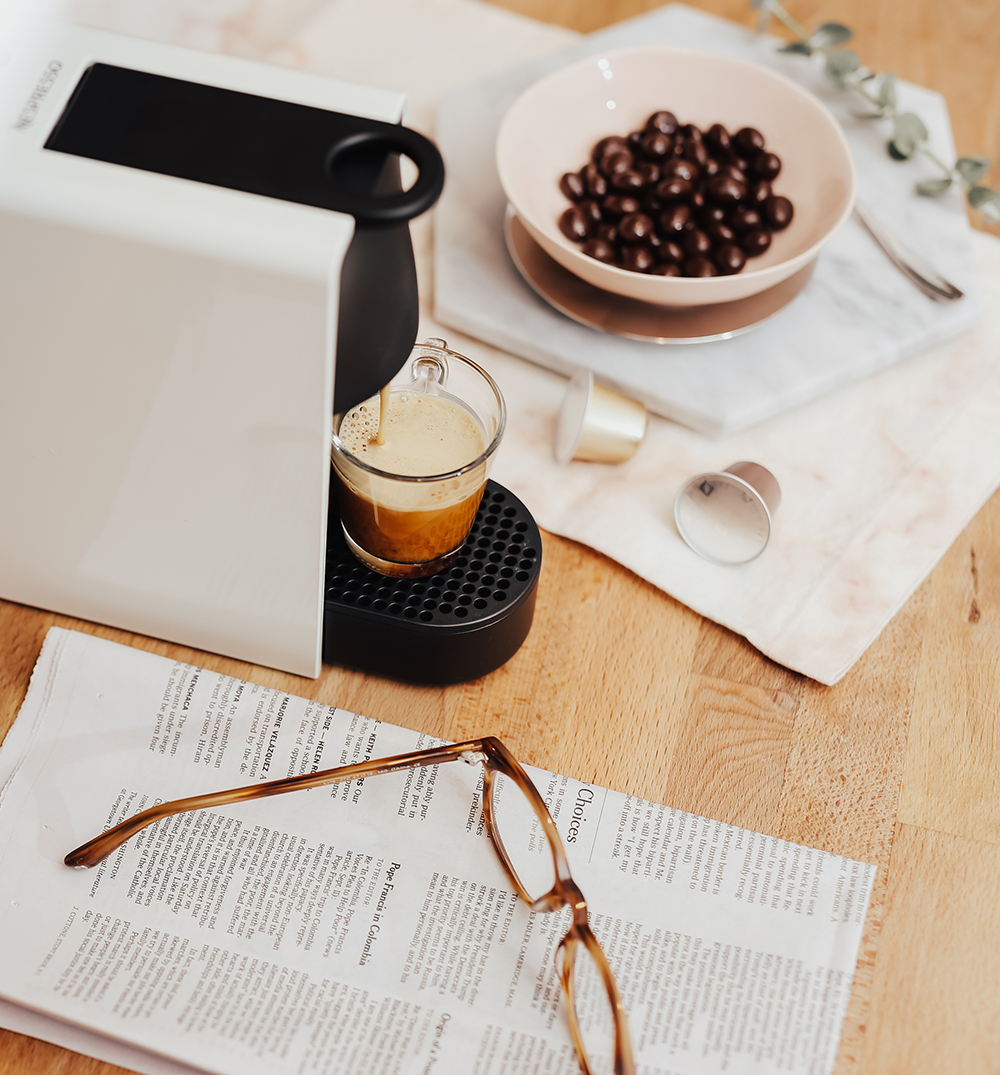 "Dear caffeine, please give me the strength to get through the day!" 😉 Anyone else feel like this is the go-to, half-asleep conversation with their espresso machine in the morning? As soon as I see those blinking lights and the capsule producing that smooth, perfect espresso shot, I know it's aaaaall going to be okay! Alright, perhaps I'm over-sharing when it comes to my love for coffee. But then again, coffee is not just a beverage to me, it's a lifestyle that provides energy (gotta tackle those photo edits!), peace (it's my favorite way to spend "me time") and often a way to enjoy a catch-up sesh with friends or family at home. Without a doubt, sipping coffee is my favorite daily ritual.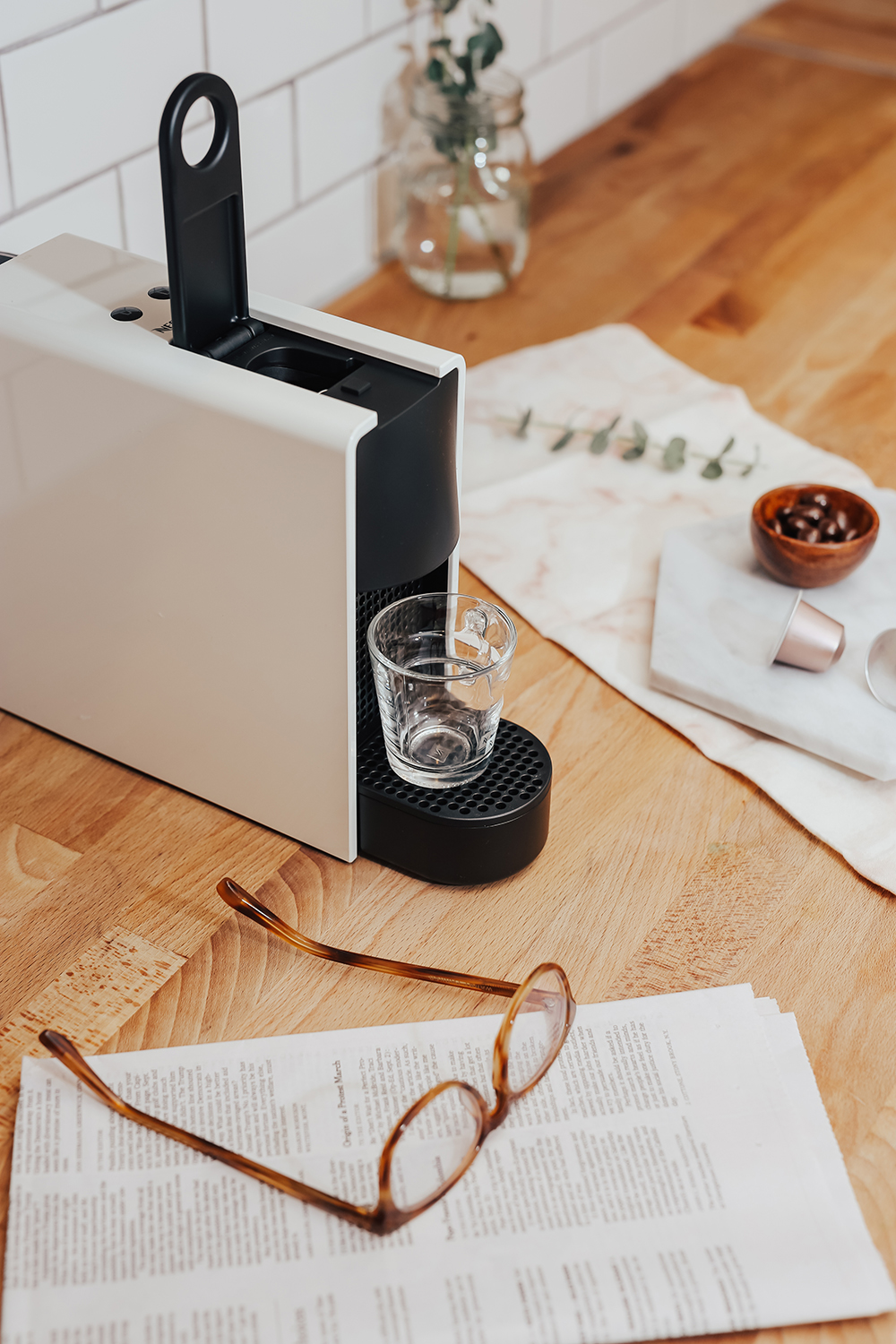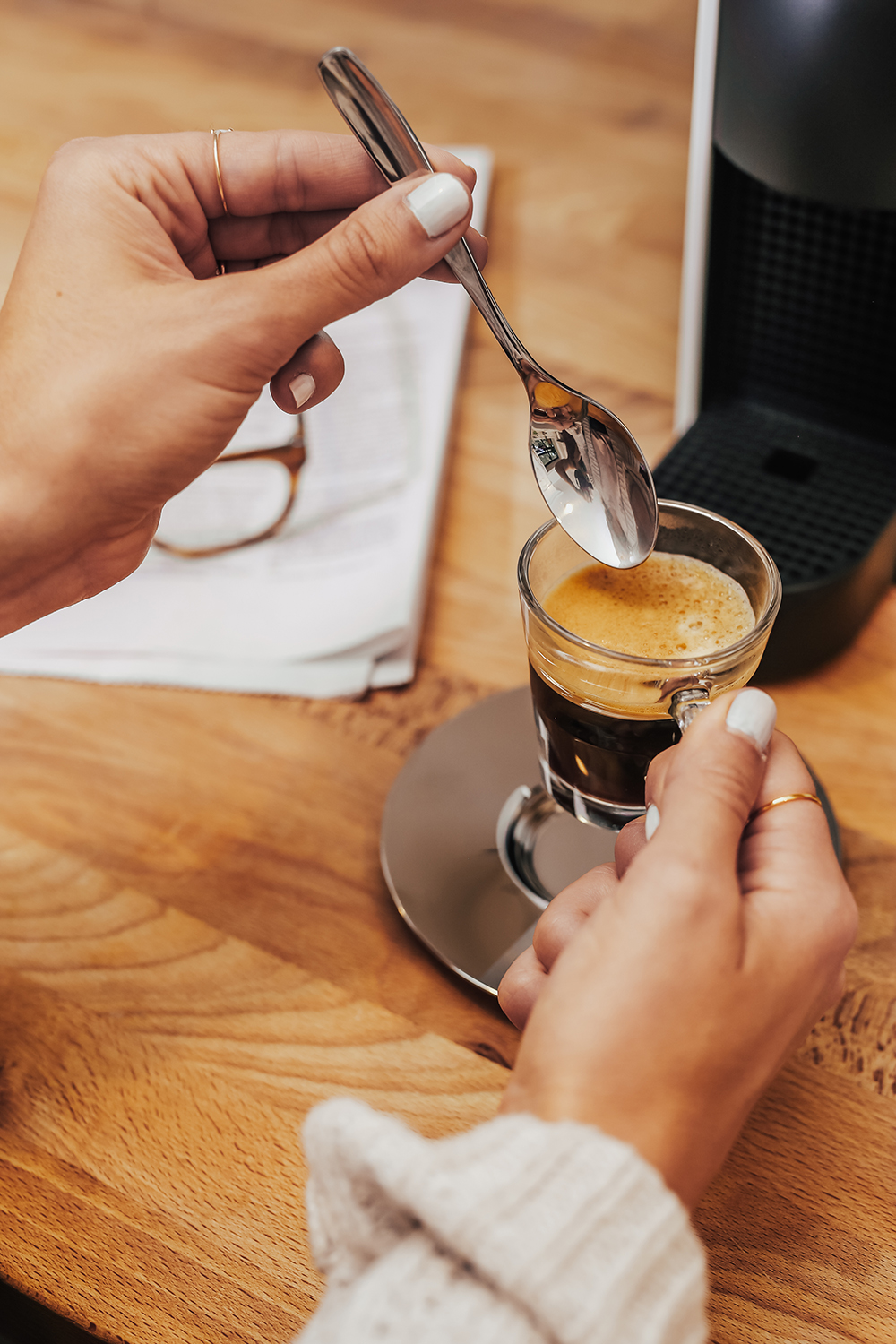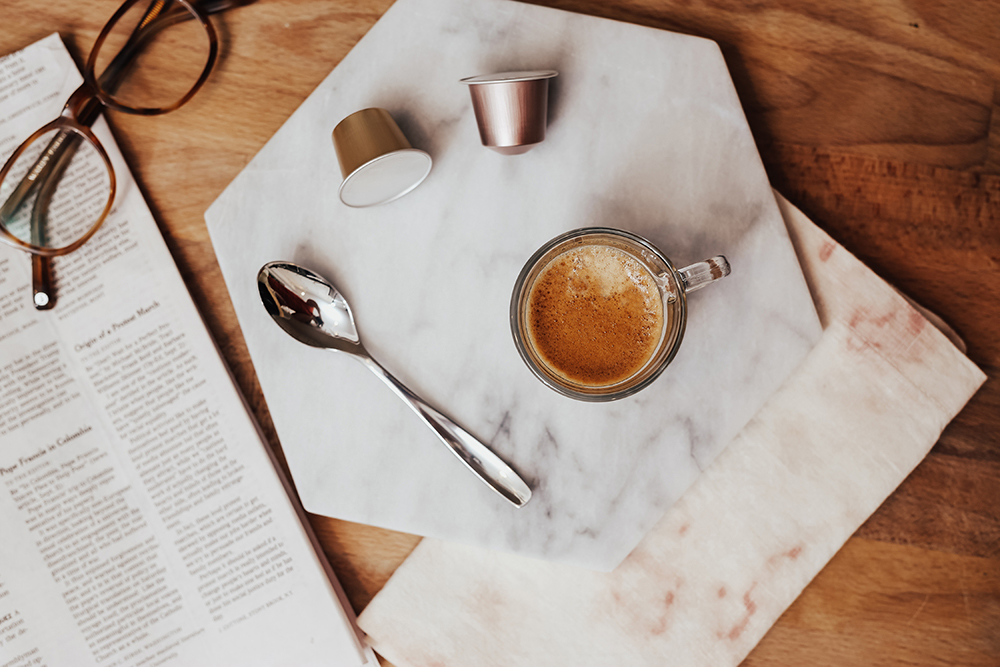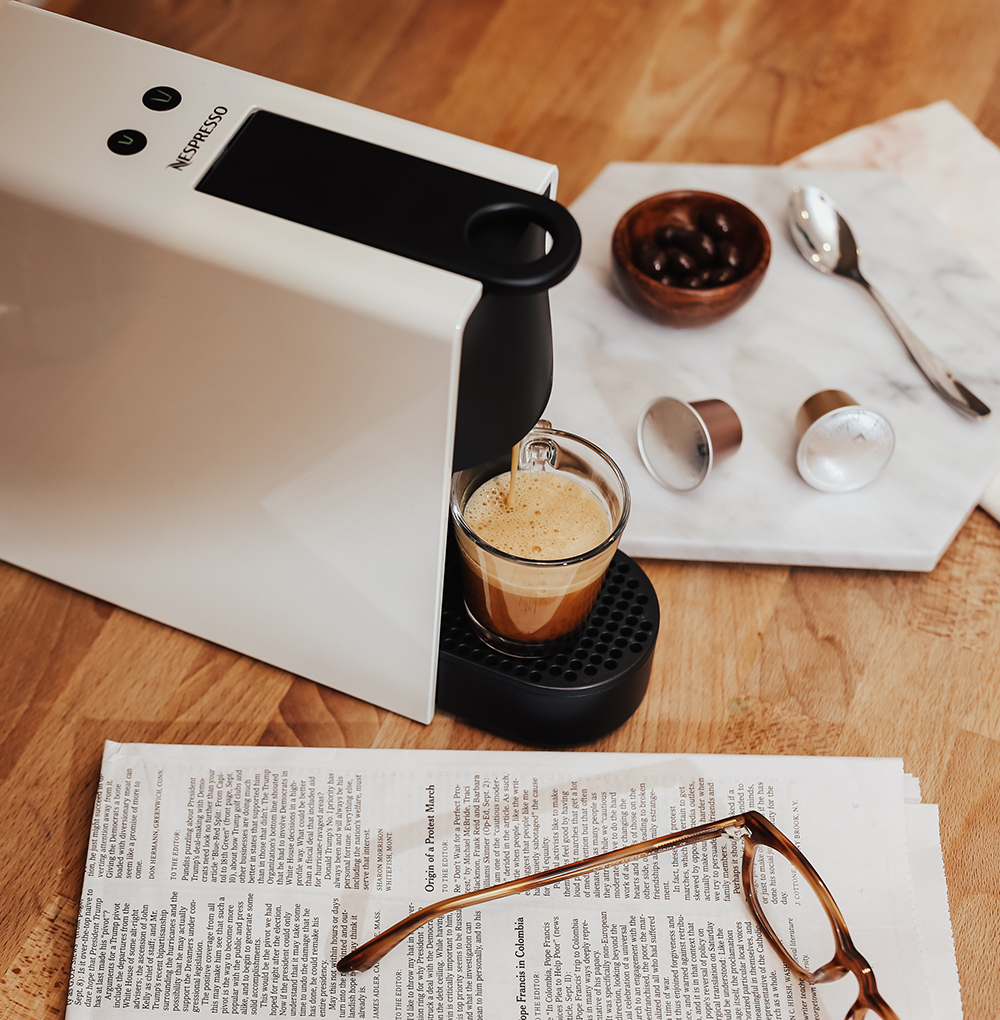 Aaaand this is where the cutest (truly, this thing is adorable) Nespresso Essenza Mini comes into play. Sleek in design, the perfect size for your kitchen countertop and the best part? The extremely delicious coffee drinks it can make! Two drink sizes, 24 Grands Crus options and your favorite drink made in an instant. My kinda at-home coffee setup!
When the folks over at Nespresso reached out to give this machine a try, I could not have been more excited! For one, we're big Nespresso fans in our house, and two, Blake and I stopped in for coffee at the Nespresso boutique in Dublin, Ireland while traveling this summer. The customer service was wonderful and the coffee was just what we needed to carry on exploring the city. Truly, we're big fans!
While there are times that I visit coffeehouses for meetings or a quick pick-me-up, having the Essenza Mini at home has been incredible. Both Blake and I use the machine daily and make everything from cappuccinos to iced vanilla lattes (my favorite afternoon drink!). Given that I work from home, it's been so nice to work through my to-do list for a few hours, then stroll into the kitchen and make myself a fresh cup, and get back to work. Fear not – on the weekends I replace my laptop with a good book or the paper. Work hard play hard! 😉
Check out the color and style options (there are two styles and each come in three color options…decisions, decisions!) of the new Nespresso Essenza Mini collection here. Cheers!
**Photos by Jacob Watson Photography
A big thank you to Nespresso for sponsoring this post! All opinions are my own.