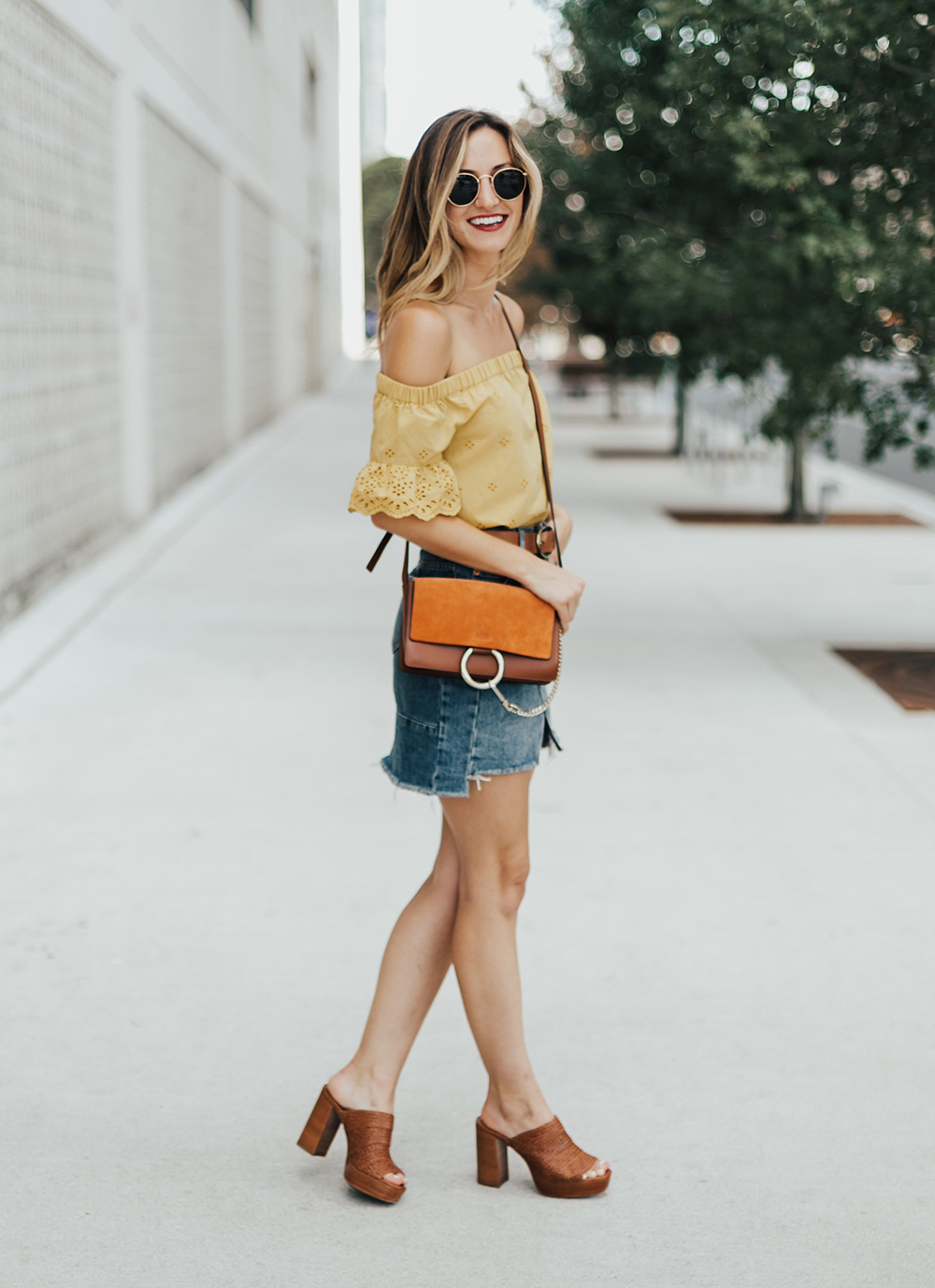 Hello friends & happy Monday! It's been a few weeks since I've written a blog post in the comfort of my own home, sipping coffee on my sofa with music going on the record player…and man, it feels SO good! I forgot how much I love being at home…I tend to go stir crazy and often am super pumped to get out of the house (since I work from home)…but after being gone on and off for over a month, I could not be more content to be back! Blake and I have some fun home renovation projects in the works (…can't wait to share more with y'all VERY soon, eek!), so in the midst of combatting jetlag, spending time with friends/family and doing mountains of laundry (a 16-day trip = holy crap, so much laundry…ah!), we've been wearing our hardhats as we get to work on a special project. (Stay tuned on my Instagram, sharing the news this week!).
Now that we've got a brief life update out of the way…! 😉 I'm super excited to share today's summery look, featuring one of my favorite color combinations: yellow and cognac – such a complimentary duo! Aaand if you're in Austin, you'll know it's been over 100 degrees the majority of the summer, sooo a breezy mini skirt and off shoulder top is a total DO to beat the heat (…and look/feel pretty darn fabulous at the same time!).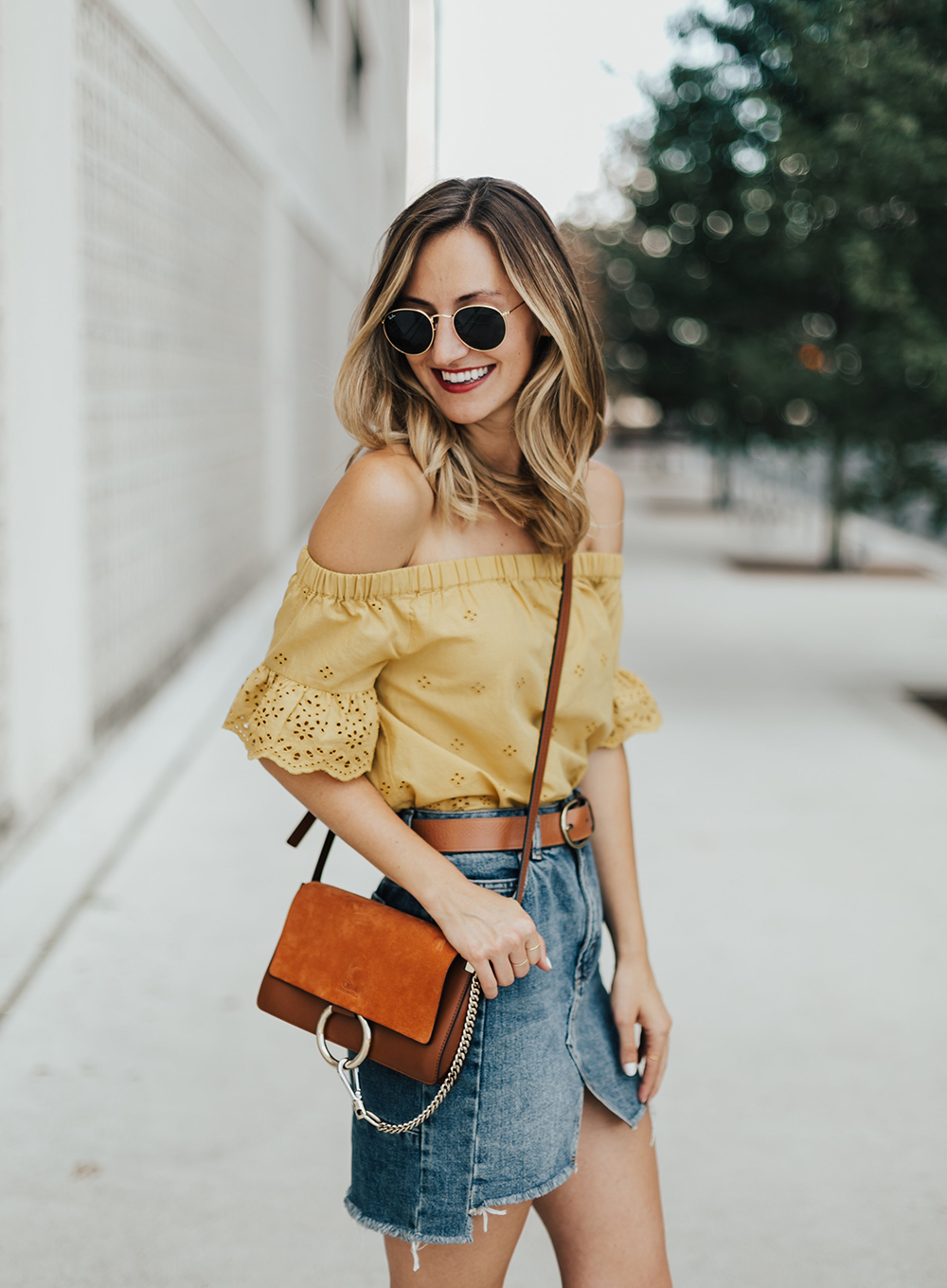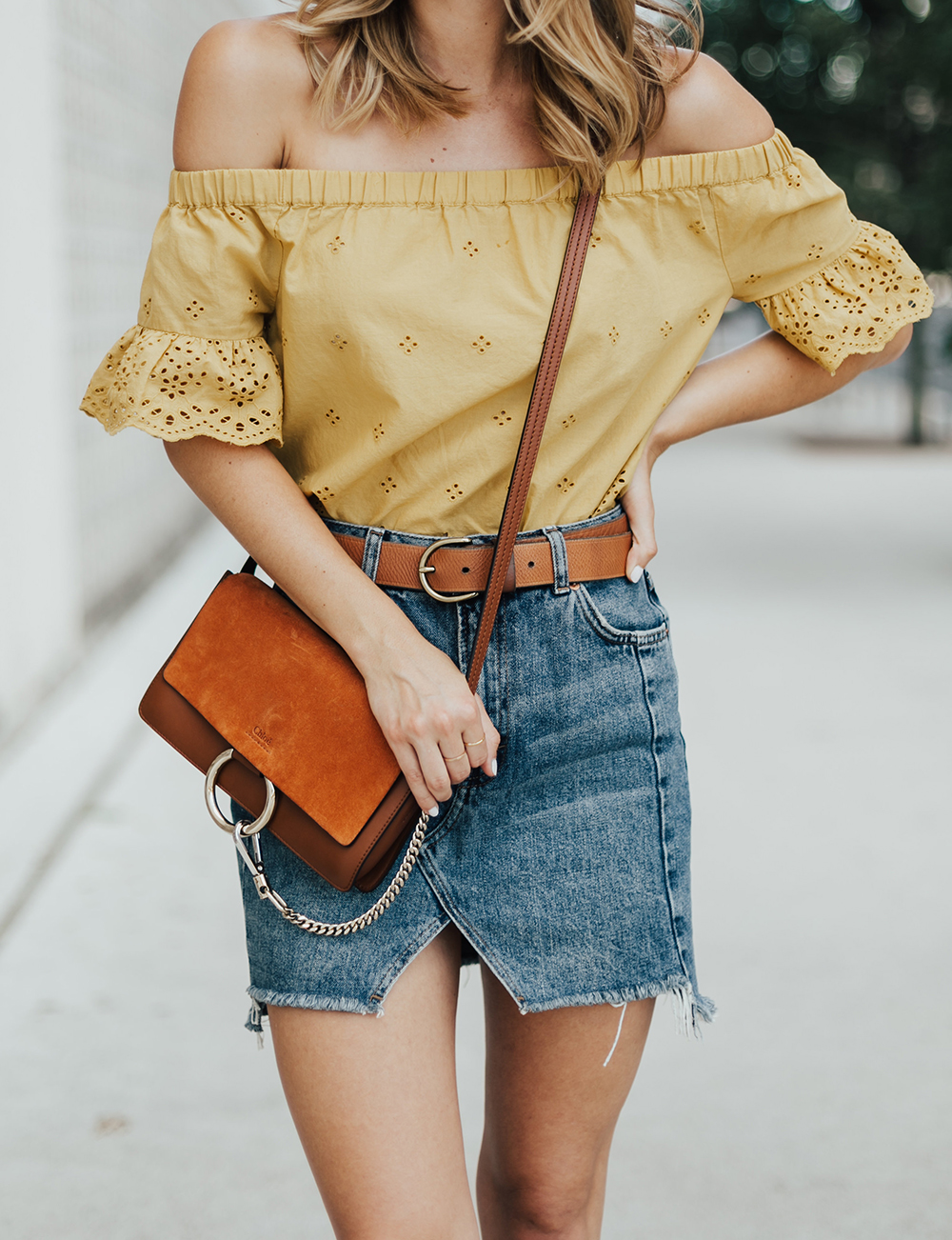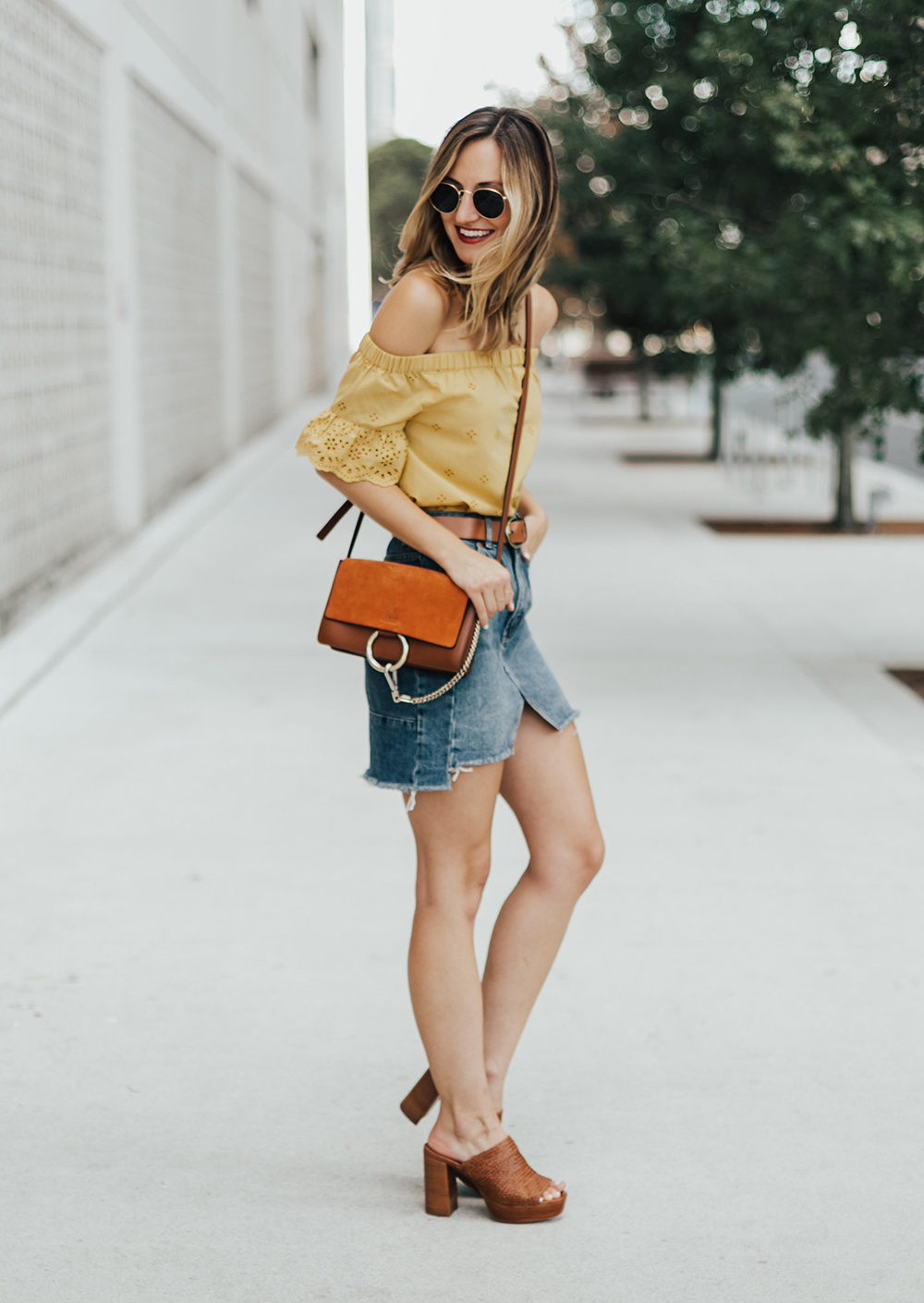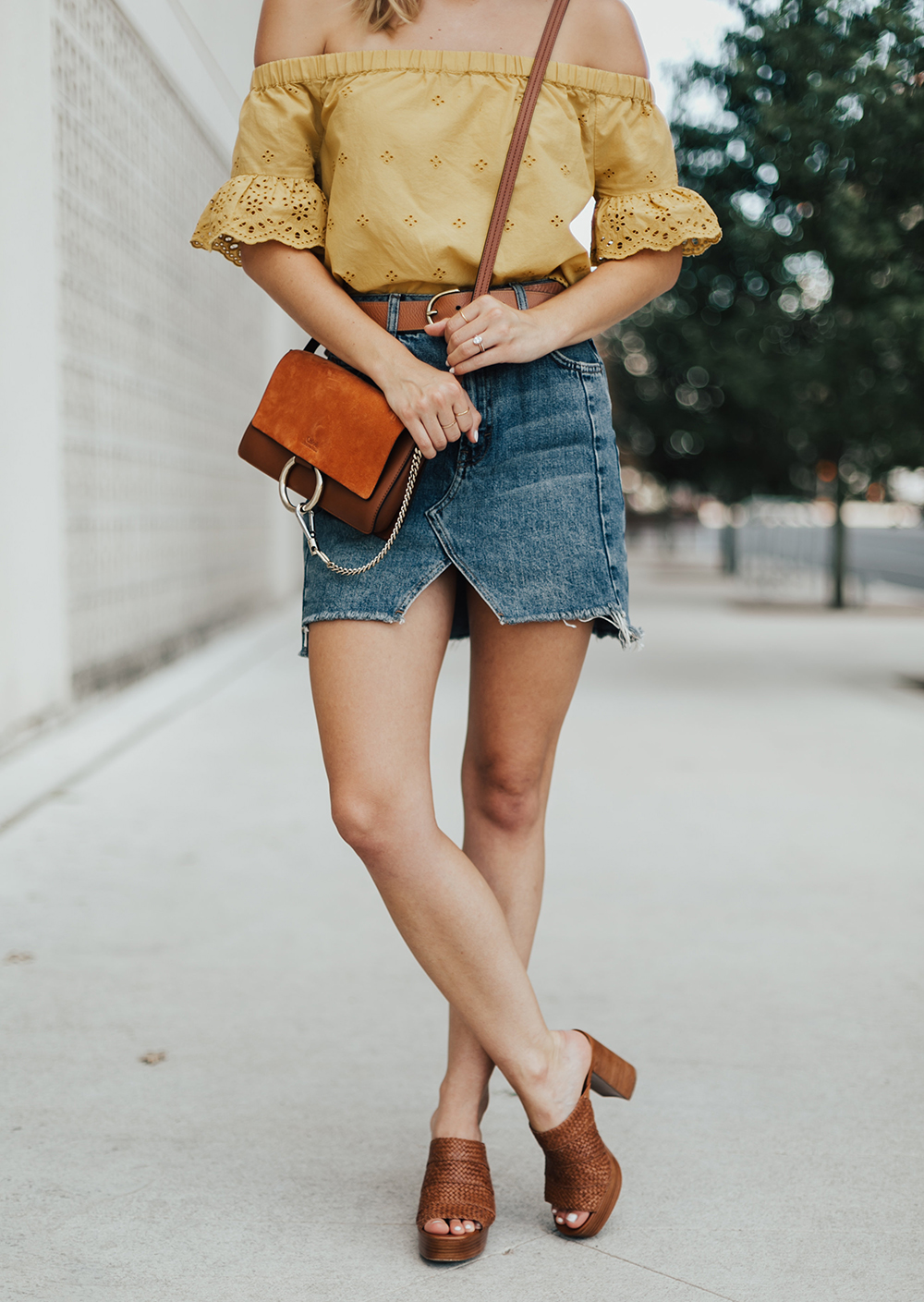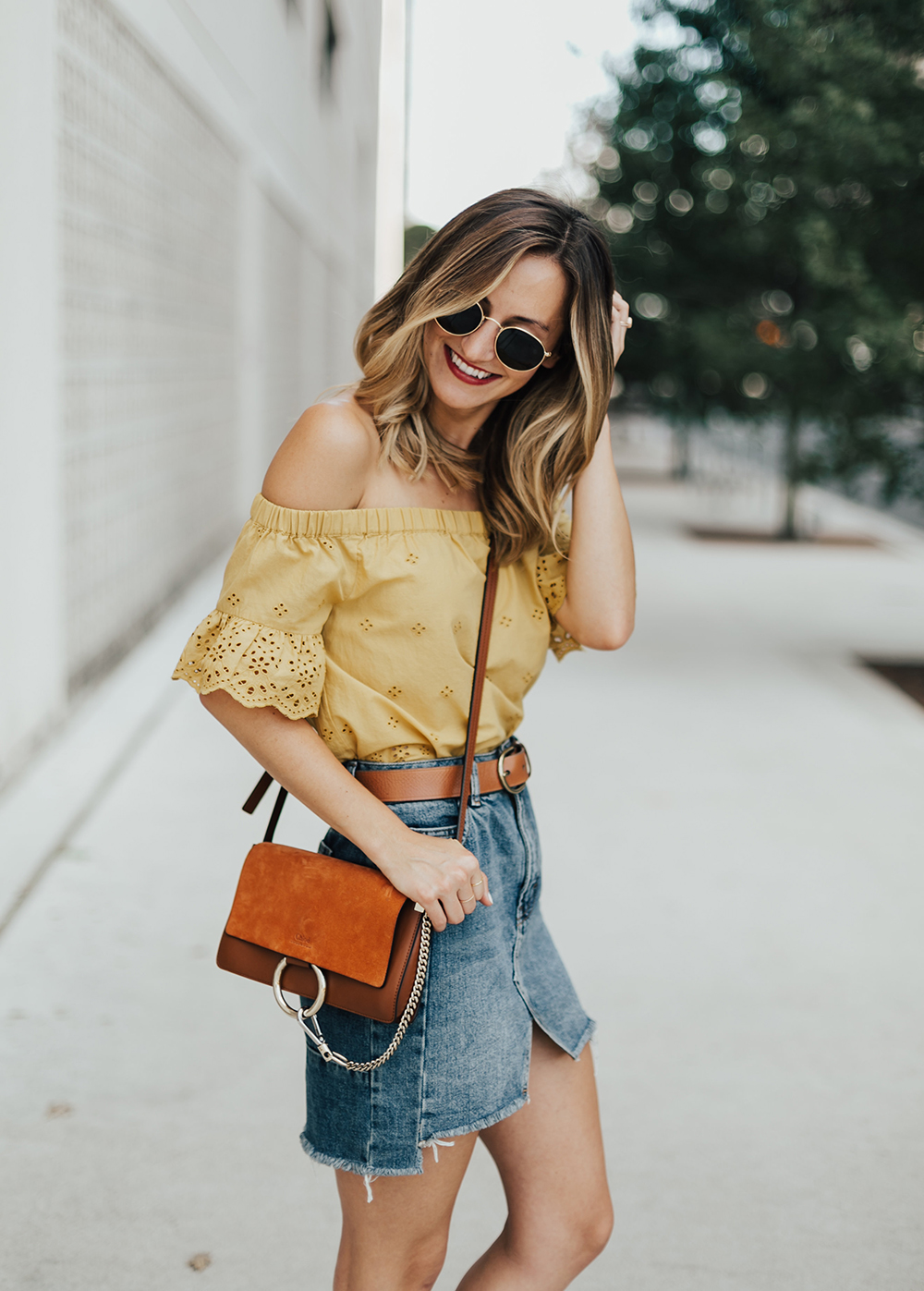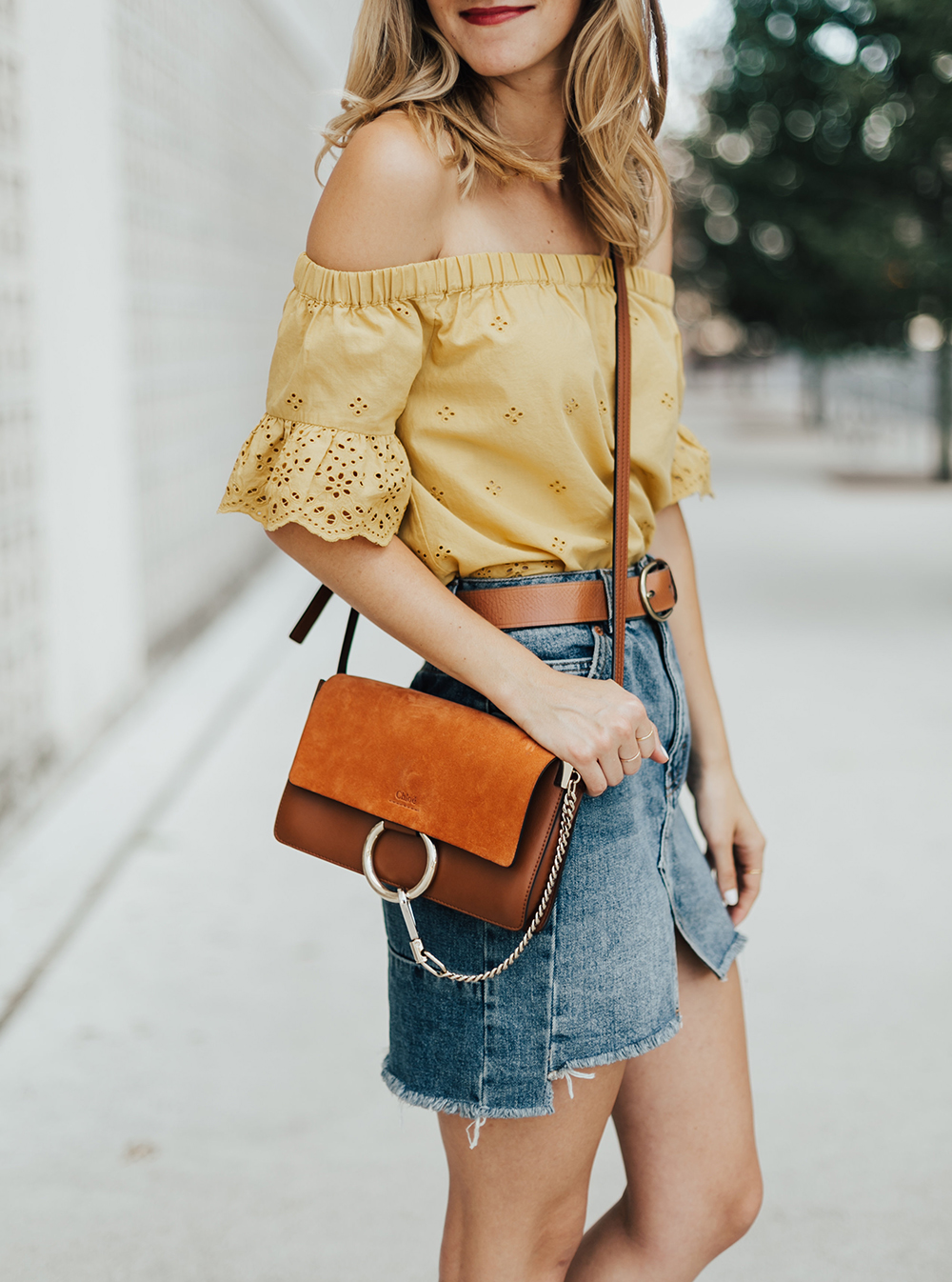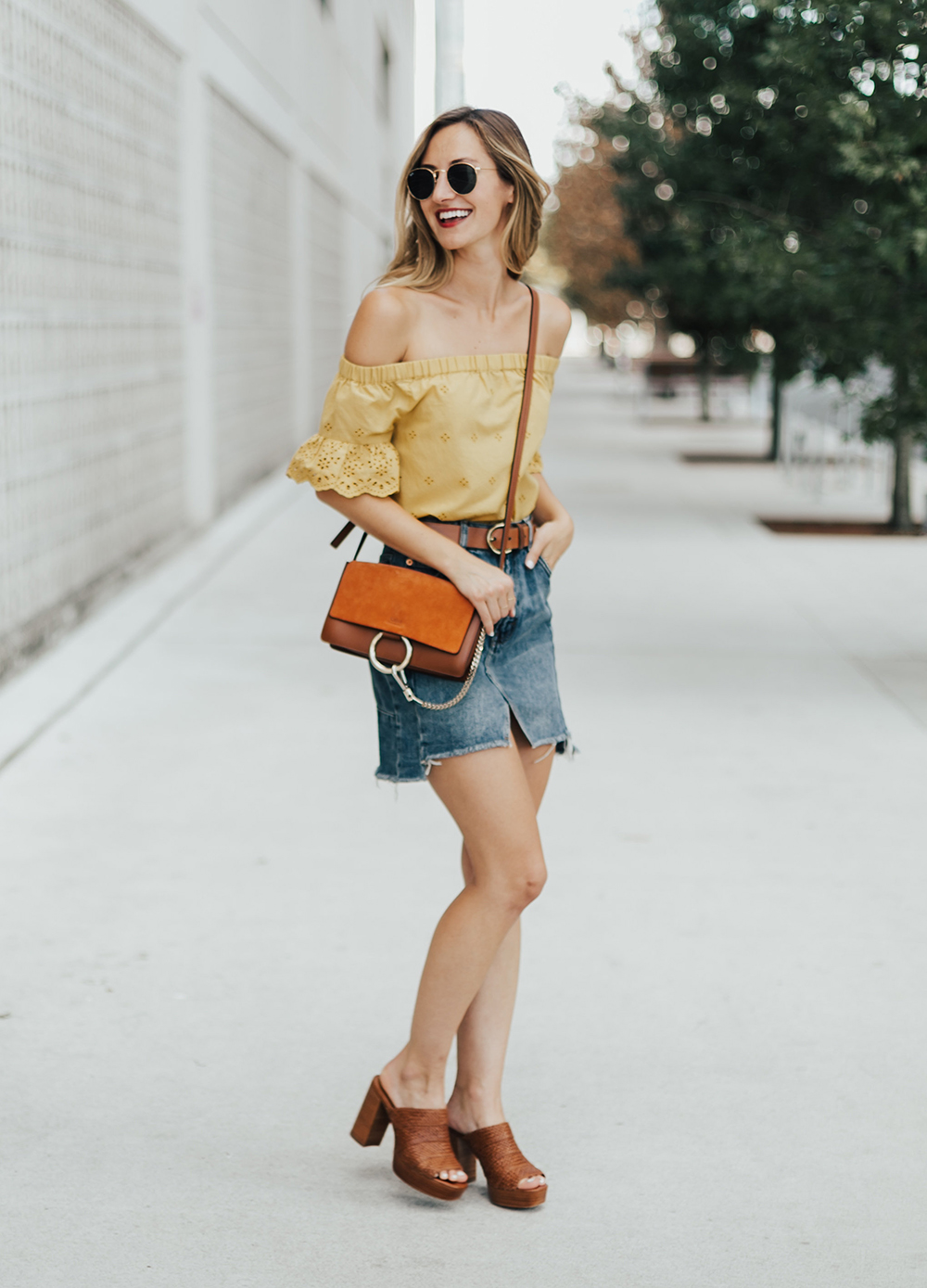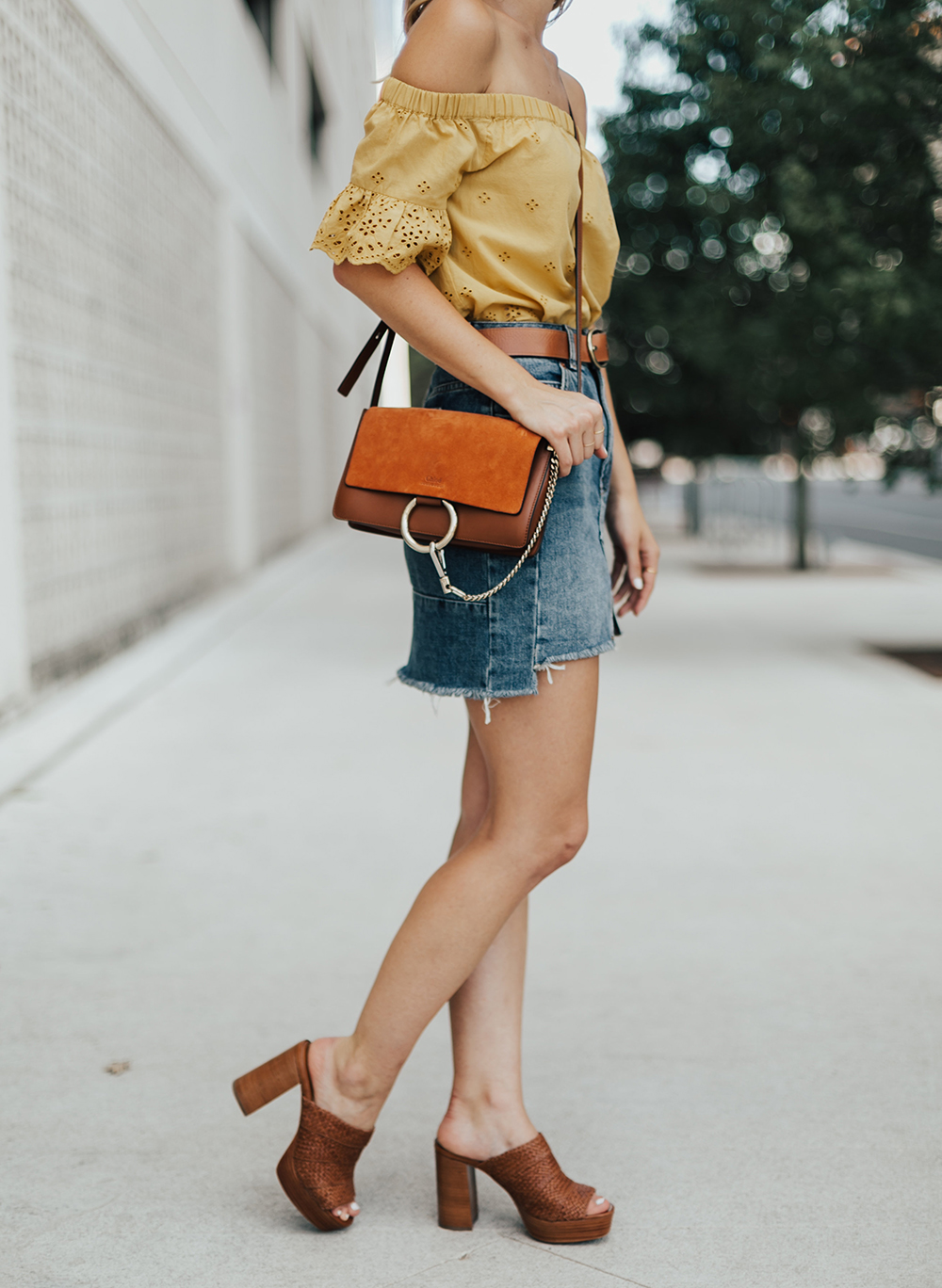 That darling yellow top is by…drumroll…Madewell! Forever a favorite brand of mine and one that exudes that effortless, casual style I love so much. The color of this top is PERFECTION! That muted canary color is so beautiful and I love it paired with the cognac accessories. I'm wearing size XS for reference & it also comes in black!
My skirt is by Topshop and my exact one sold out, but I'm linking to a nearly identical version (also by Topshop) below. I'm digging the denim mini comeback this summer – it's super flattering and really comfortable, too. You can rock an everyday casual look by swapping the heels for sneakers and the top for an everyday tee (tucked into the skirt)…viola, casual and chic!
Lastly, my shoes are by FRYE and they're currently on SALE! These are a splurge but OMG you will not be disappointed…they are honestly magical-sexy-bohemian perfection in shoe form. They fit true to size, you can thank me later! 😉
Do you have any big plans this week? I'm headed to NYC on Wednesday for a fun event with Brahmin (…also can't wait to see my friend Ben and enjoy a slumber party complete with face masks and our hotel robes…yaaaas!). Until then, I'll be editing some of my summer travel photos and drinking more coffee to get through this weeks to-do list (ohhh, Monday!)…stay tuned for a few upcoming travel diary posts! XOXO
**Photos by Brandon Hill Photography
top – MADEWELL / skirt – TOPSHOP (similar, mine sold out – same brand!) / shoes – c.o. FRYE (on sale yayy!) / belt – MADEWELL / handbag – CHLOE / sunglasses – RAY BAN