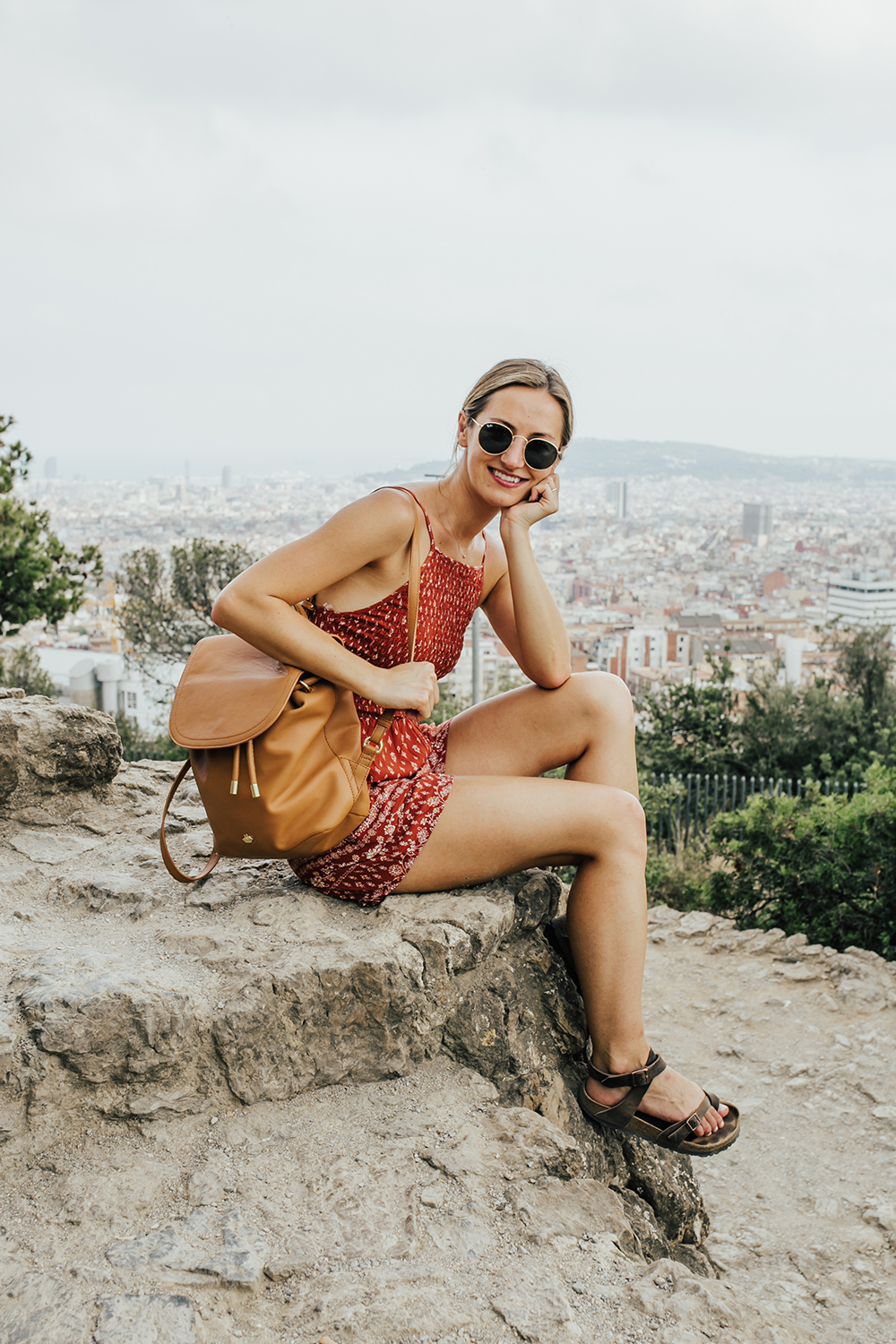 Hey gals! Been a while since I've done a "5 Favorites" post here on LL. Throughout my Spain travels, I received a lot of questions about my favorite travel sandals (…in particular, who makes the ones I'm wearing above). Thus, today I'm excited share my go-to summer sandals for traveling (and everyday wear!). Though I normally share five faves, I narrowed my list down to just three because I'm pretty particular about my travel sandals…gotta make sure you can walk for miles in these! (…and I swear by each one below!).
1. Yara by Birkenstock: Holy crap…if I didn't have these shoes, I don't know who'd I'd be today haha. No really, they have taken me to SO many places! All over the world, a full 9 miles in ONE day at Disney World and pretty much for every errand around Austin. I've had this pair for nearly three years now and I should probably stock up on a few more in case Bikenstock ever decides to discontinue this style. They are more comfortable than sneakers in my opinion…can't recommend enough! Ps. They rub for the first few wears – you'll have to stomach a short break-in period…worth it, I promise!
2. Arizona by Birkenstock: Alright, can you tell I'm a fangirl for this brand? (Not sponsored…I will happily drop some cheddar on quality shoes!). I wore this pair for my airport travel through the US, France & Spain – and also a TON on our honeymoon in Greece. These shoes will take you everywhere and look adorable with shorts, boyfriend jeans, you name it…they're awesome. Same as above, you'll need to break these kicks in for a few wears!
3. Jerusalem Sandals: I forever love this brand for their amazing sandal options and gorgeous, high quality leather! They'll rub at first, but soften over time – just stick with them, trust me! During my travels to Costa Rica for my bachelorette trip last June, I had the pleasure of gifting all my favorite guys/gals a pair of their choice…so many colors and style options – LOVE these! (It's also funny because now we'll all show up to dinners/lunches, etc., wearing our shoes…Jerusalem fans forever!). Ps. I had ONE (yep, just one, I'm a granny these days) crazy night in Spain and my galpal Elissa and I danced the night away until the sun came up…and these fabulous sandals were on my dancing feet the whole time. Two thumbs up!