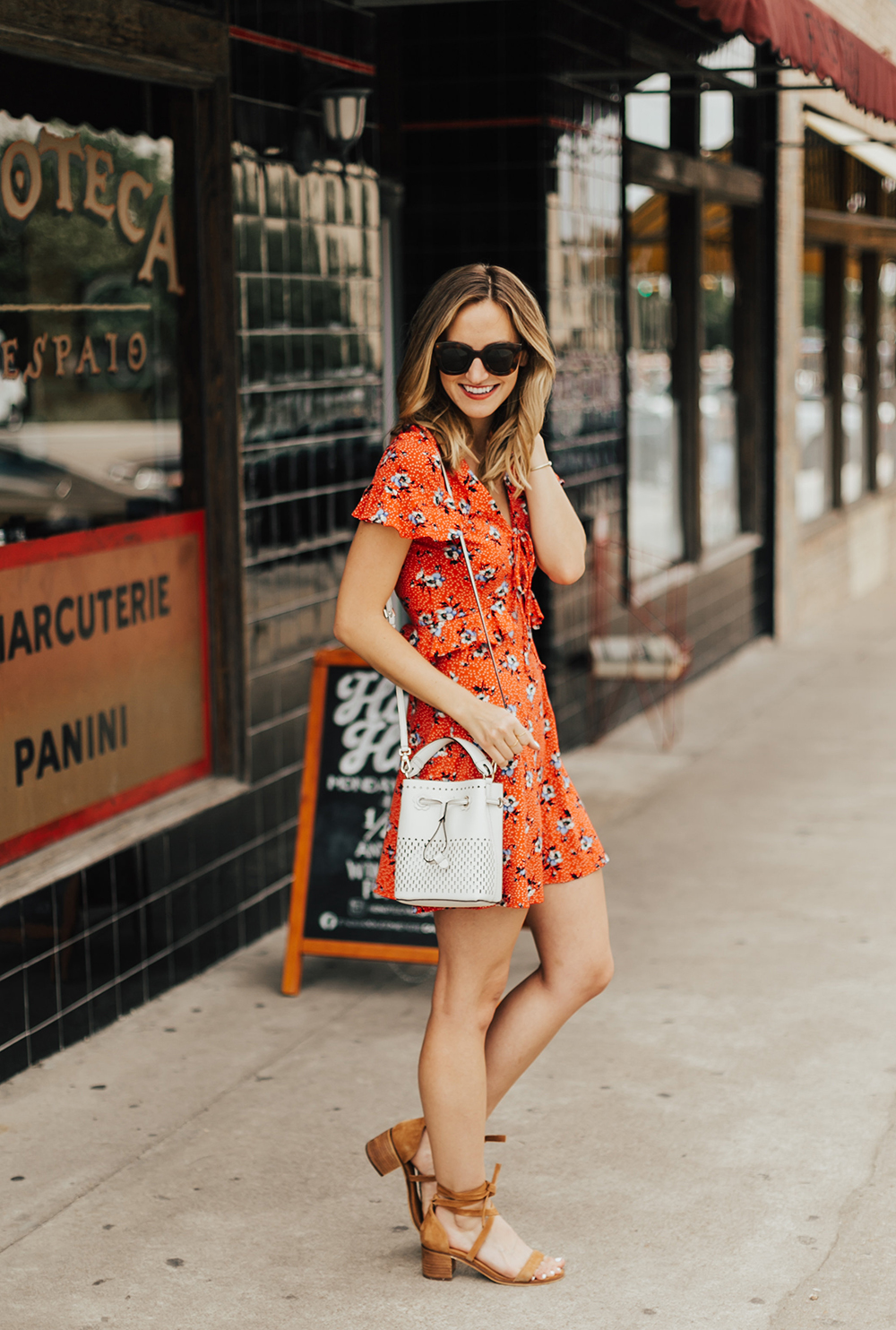 There's something about poppy red that has me swooning these days. It's such a fun, happy color and it goes great with cognac accessories + shoes (which y'all know is a must for me! 😉 ). This little floral number is certain to be one of those adorable dresses on repeat this summer – my galpal Elissa and I rotated wearing it in Barcelona, ha! Such a breezy material and just makes you feel ultra good and feminine. It's really the perfect dress from day to night and work to play!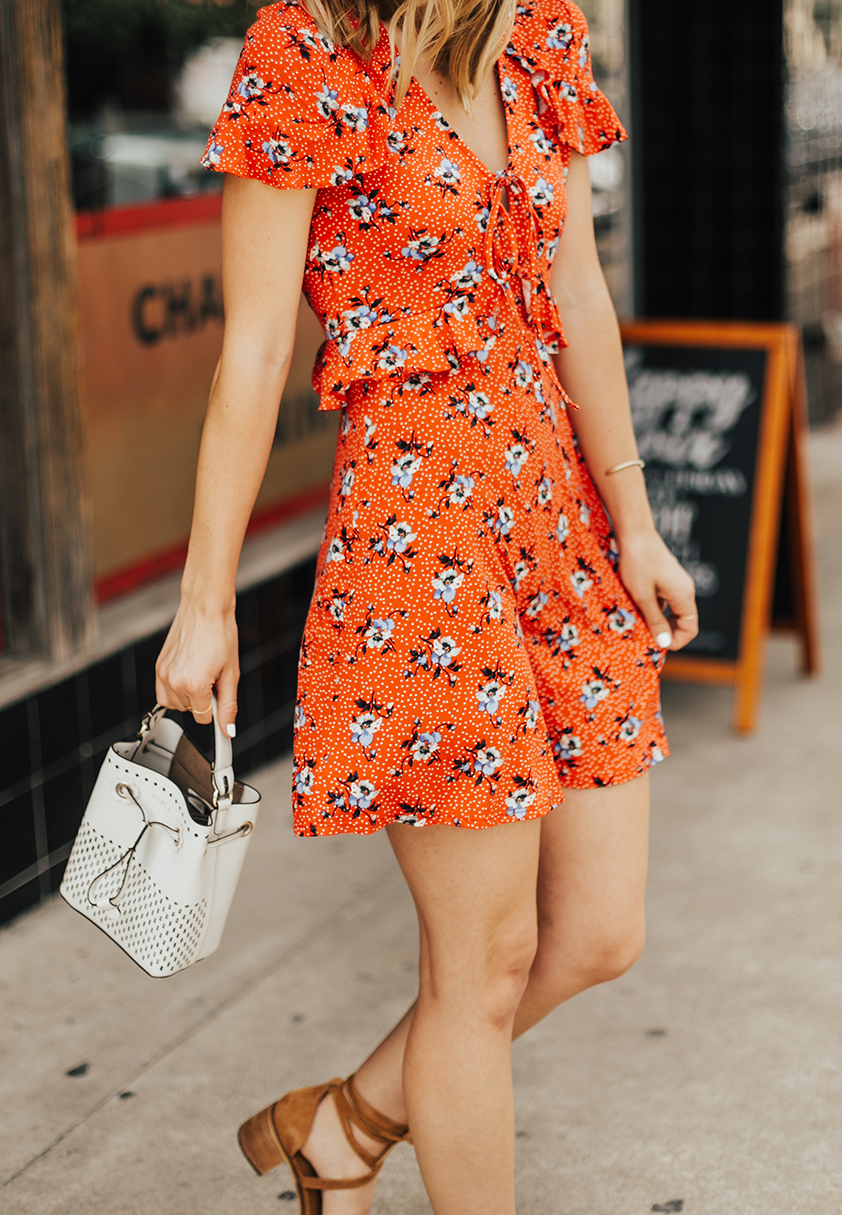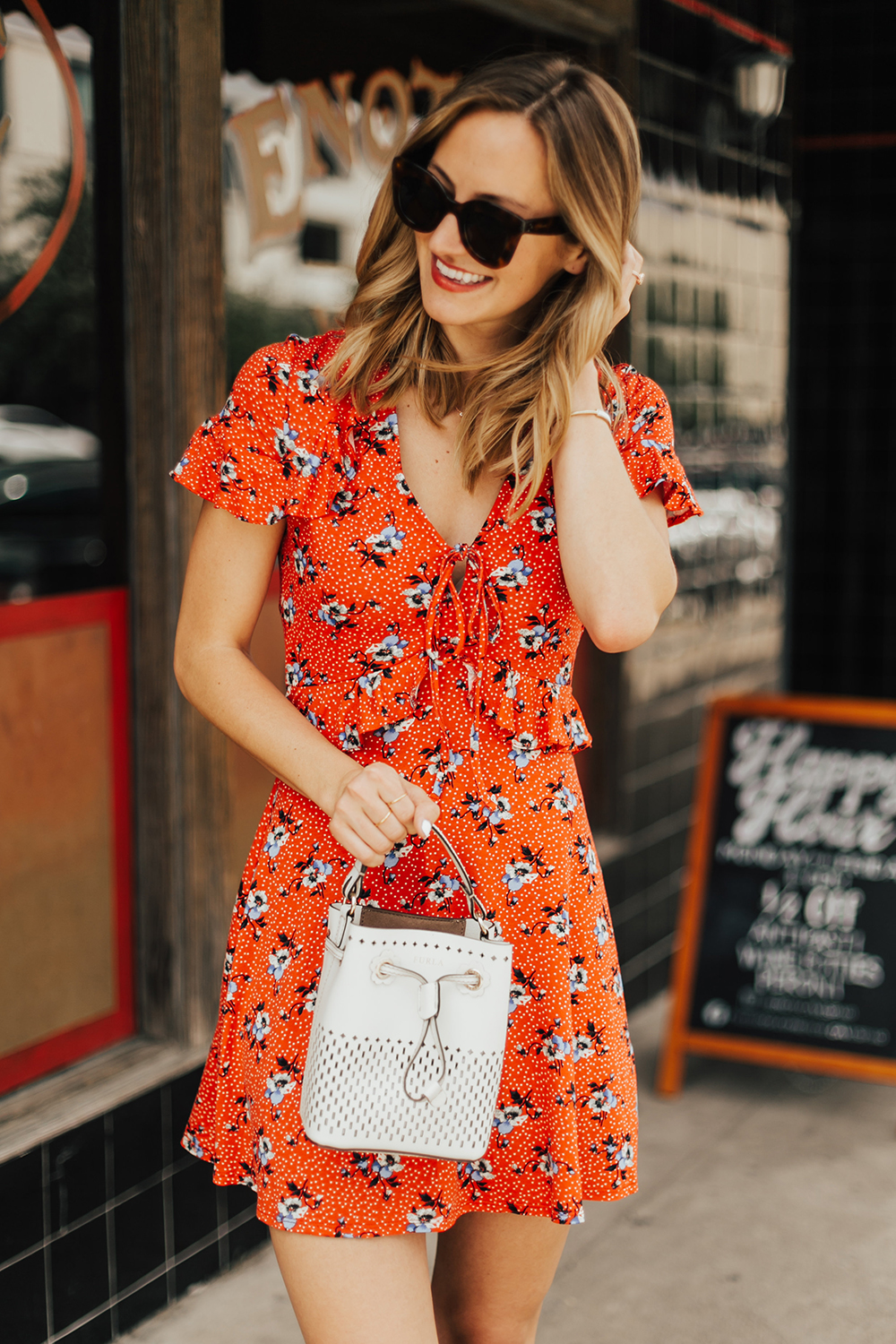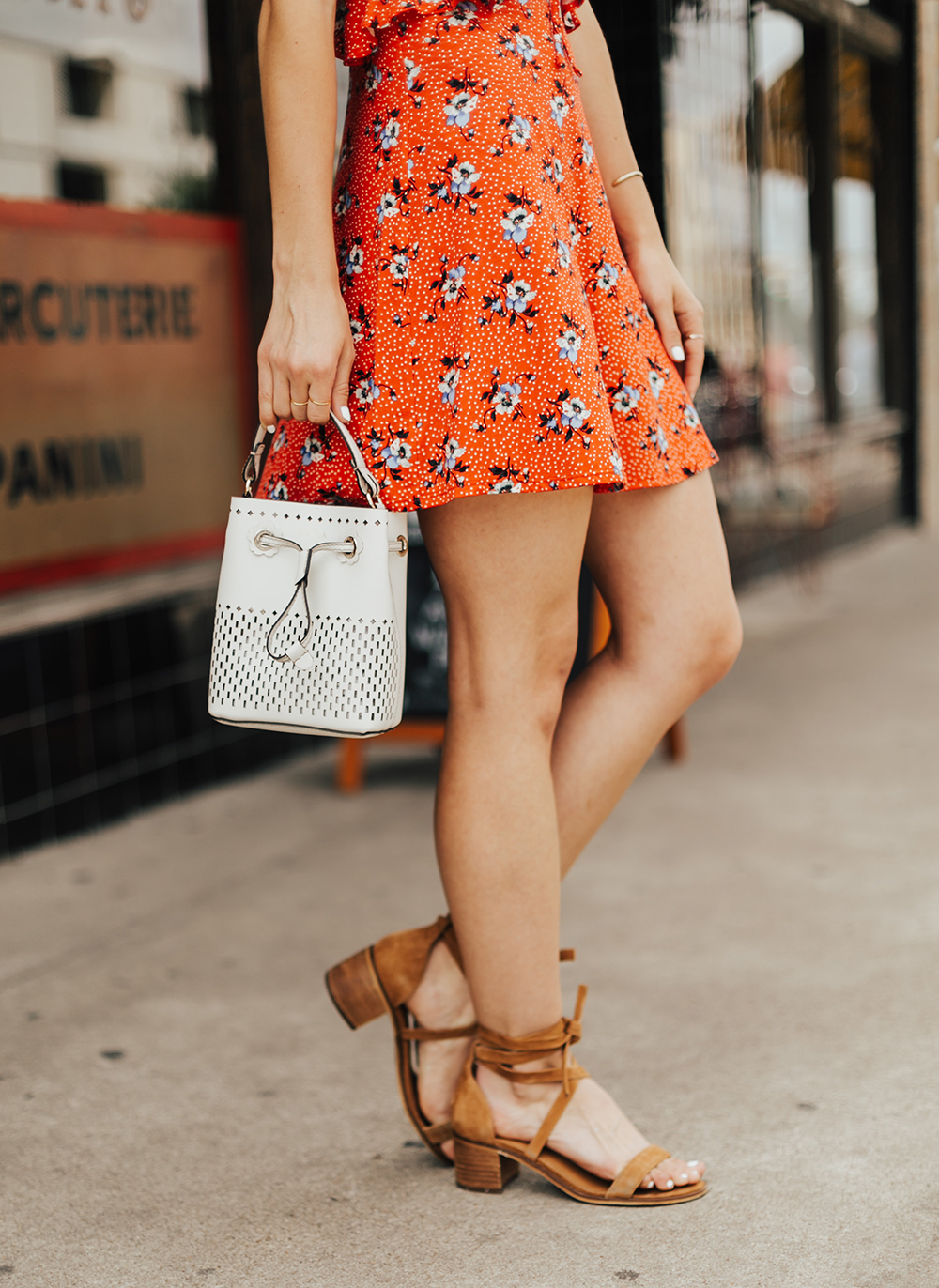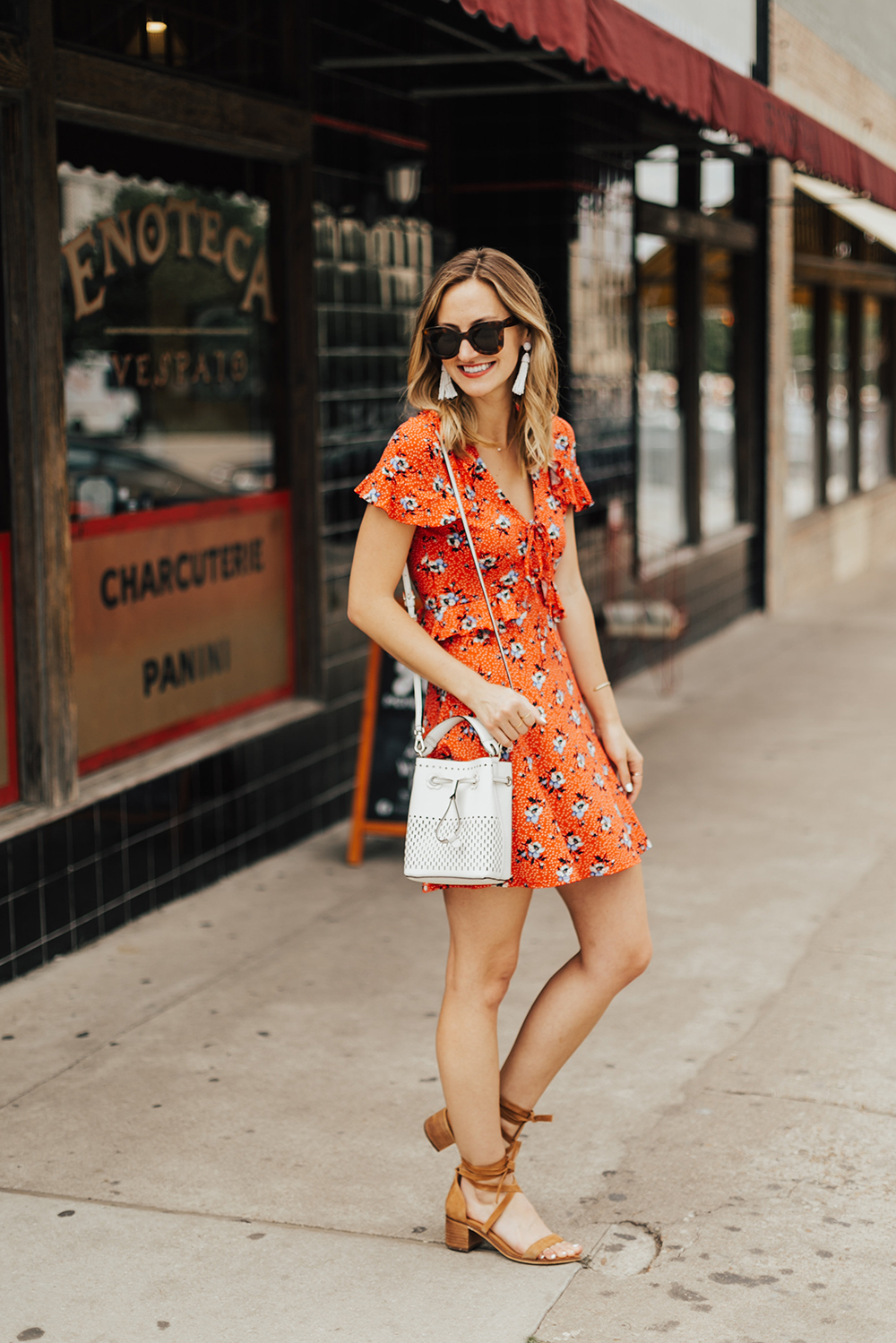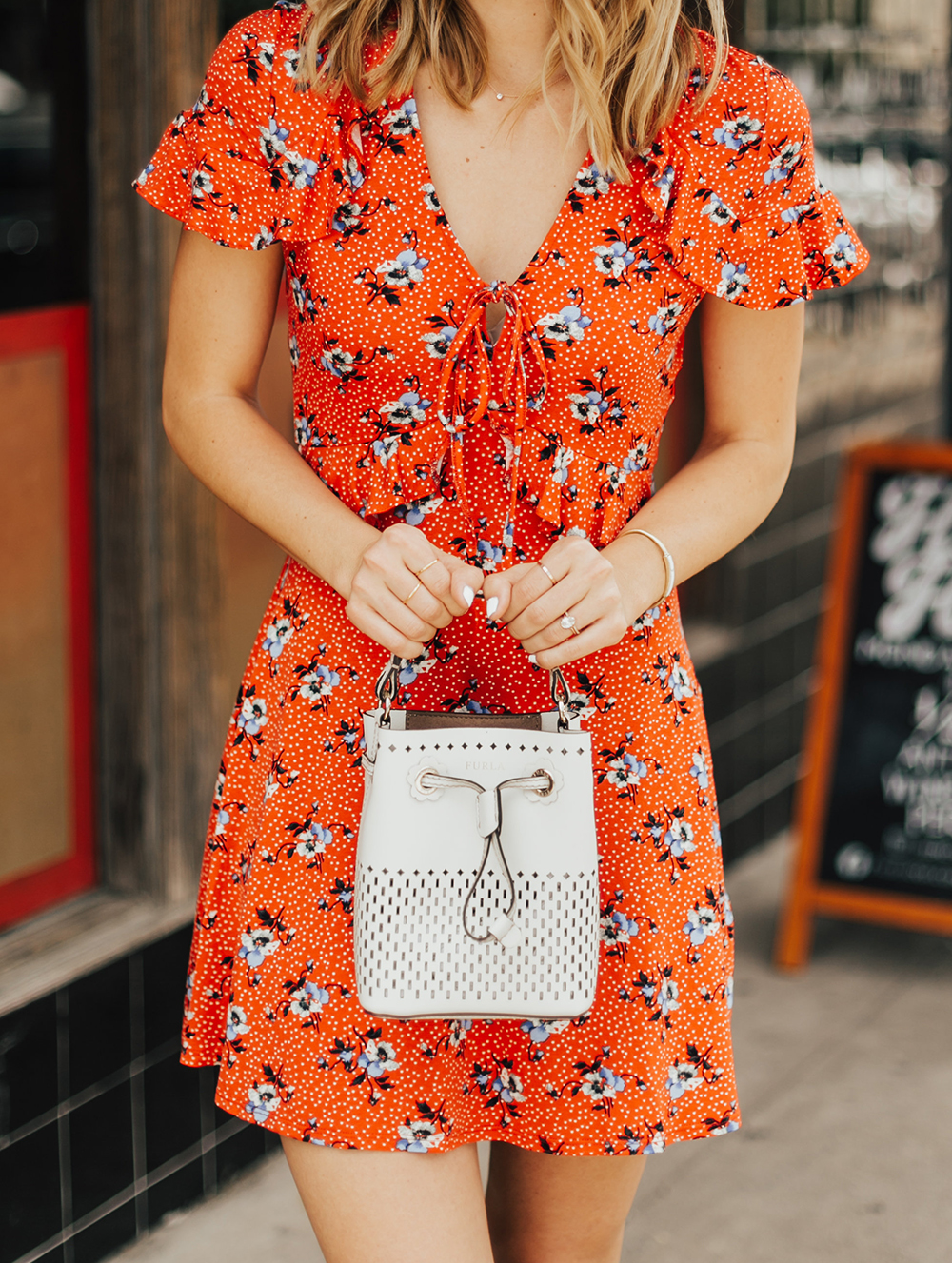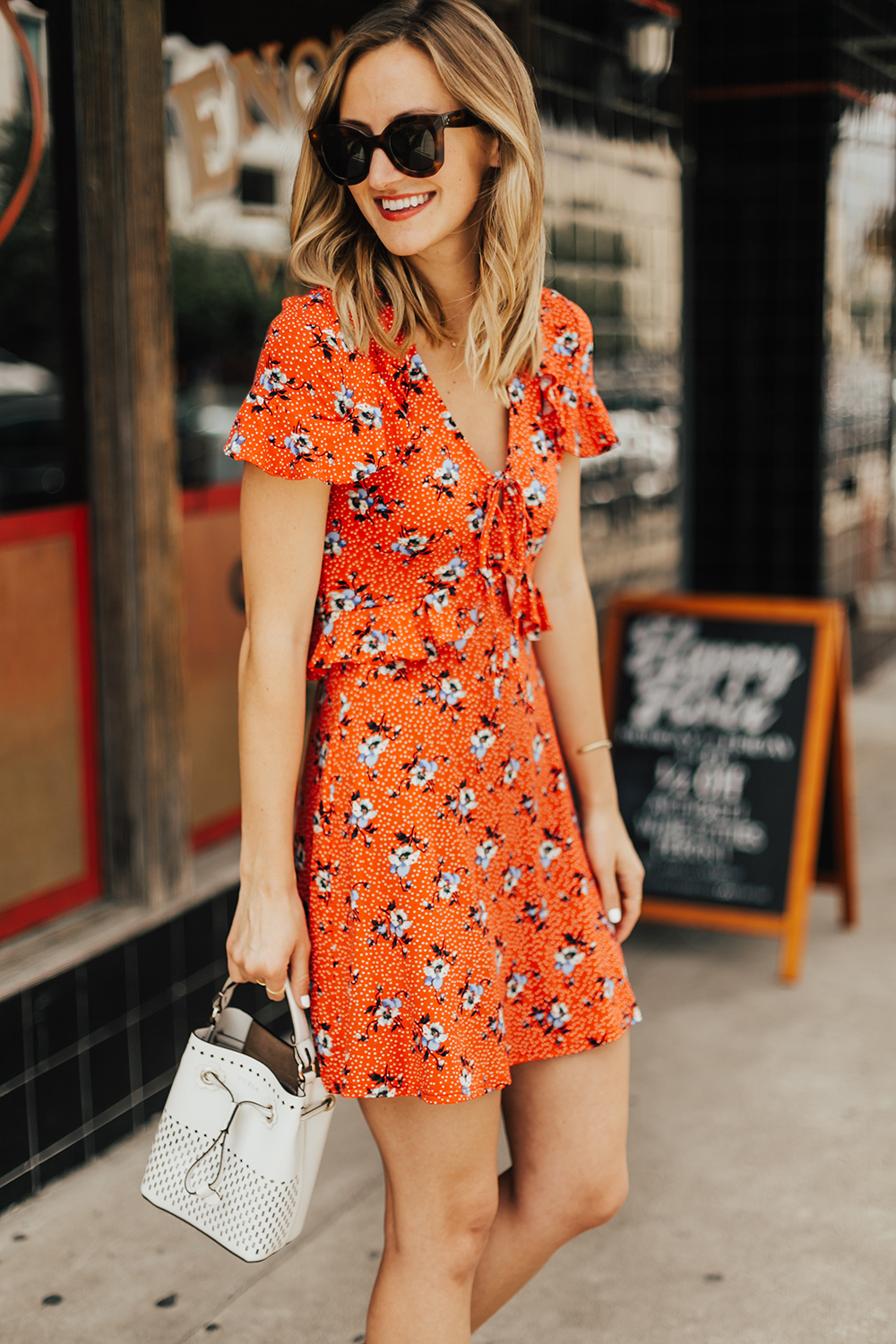 My dress is by one of my go-to brands when shopping for cute and comfortable items – Topshop! Always love their assortment of options – when I saw this dress online I knew it would be an instant summer staple.
Did you catch that precious mini bag by Furla? I am a sucker for mini bags…I tend to gravitate towards this style over larger bags, especially when it comes to a date night (or day!) look. This laser cut pretty holds all your essentials (sunnies, wallet, lip balm, phone) and has both a hand strap or cross body option. Always a big fan of Furla handbags, they're quality is outstanding and their styles are perfectly on trend!
Keeping it extra short and sweet today! I am finally back home after two weeks of travel and happened to wake up at 6am today given my weird jet lag schedule. While Blake sleeps I've been sipping my coffee and catching up on a few blog to-do's. Felt so good to wake up in my own bed next to my favorite person…I missed him SO MUCH (legit cried when I saw him at the airport…ha!). Excited to soak up a long weekend together!
Wishing y'all a very happy 4th of July, XO!
**Photos by Brandon Hill Photography
dress – TOPSHOP / shoes – STEVE MADDEN (on sale!) / handbag – c.o. FURLA
SHOP MORE FLORAL MINI DRESSES