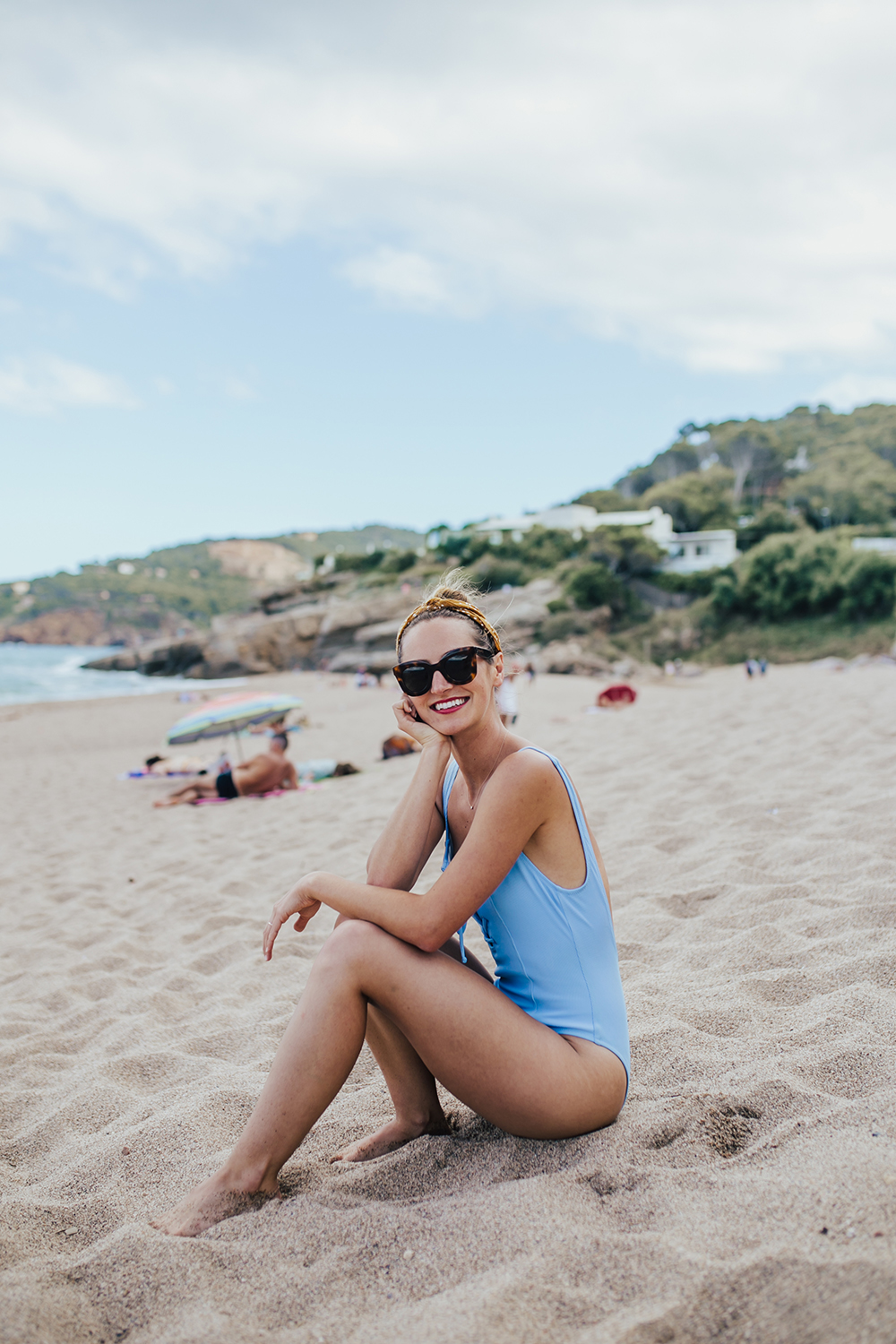 You see that face above? That's the face of someone who is relaxed, rested, taking it easy and overall…happy. The past 10 days traveling have been overwhelmingly wonderful – I look out at the ocean and am filled with gratitude. To be here in Spain with my closest friends, all of us growing and going through different things yet able to sync up…to take a break from our busy lives and prioritize each others company, it's something quite special and treasured to me!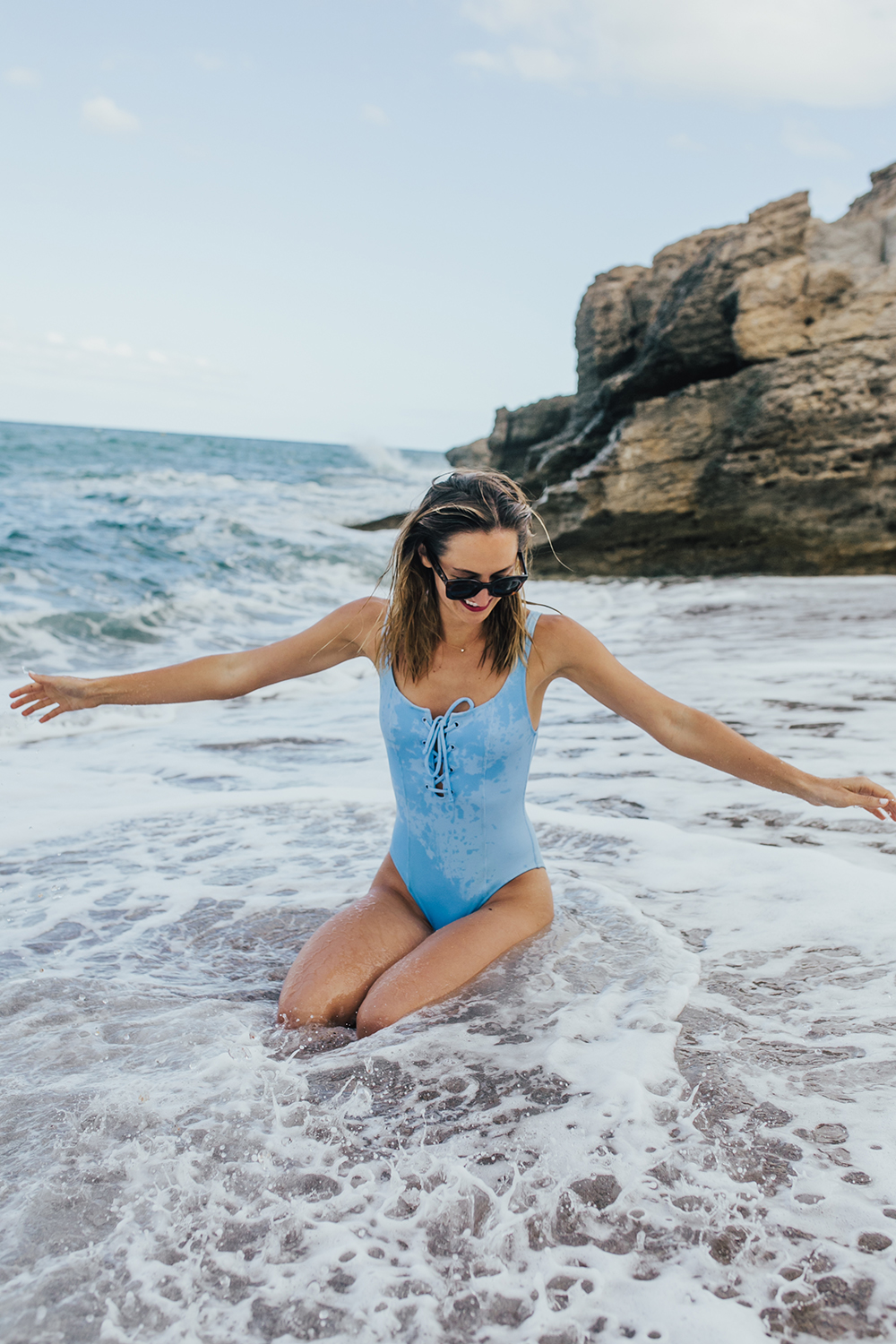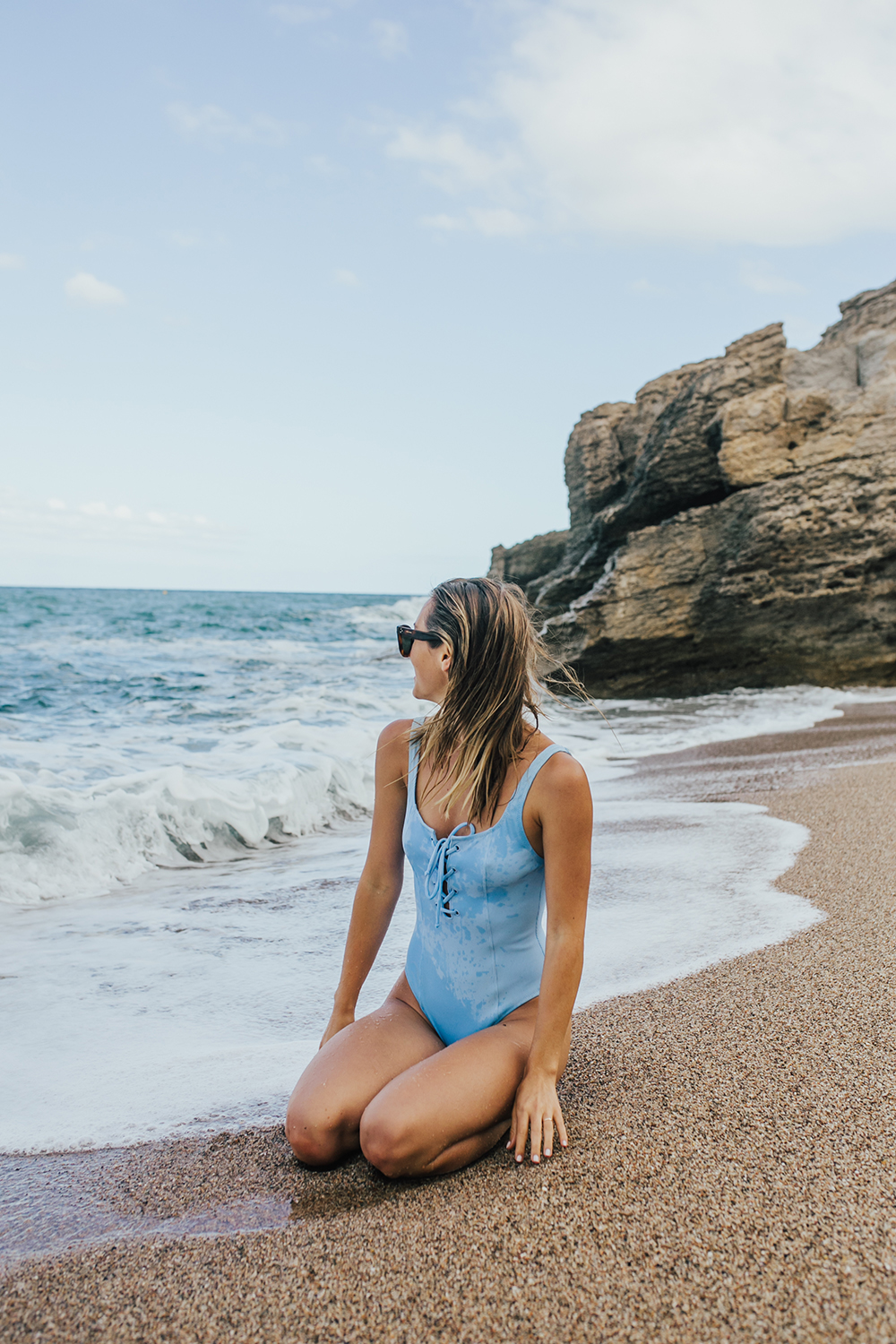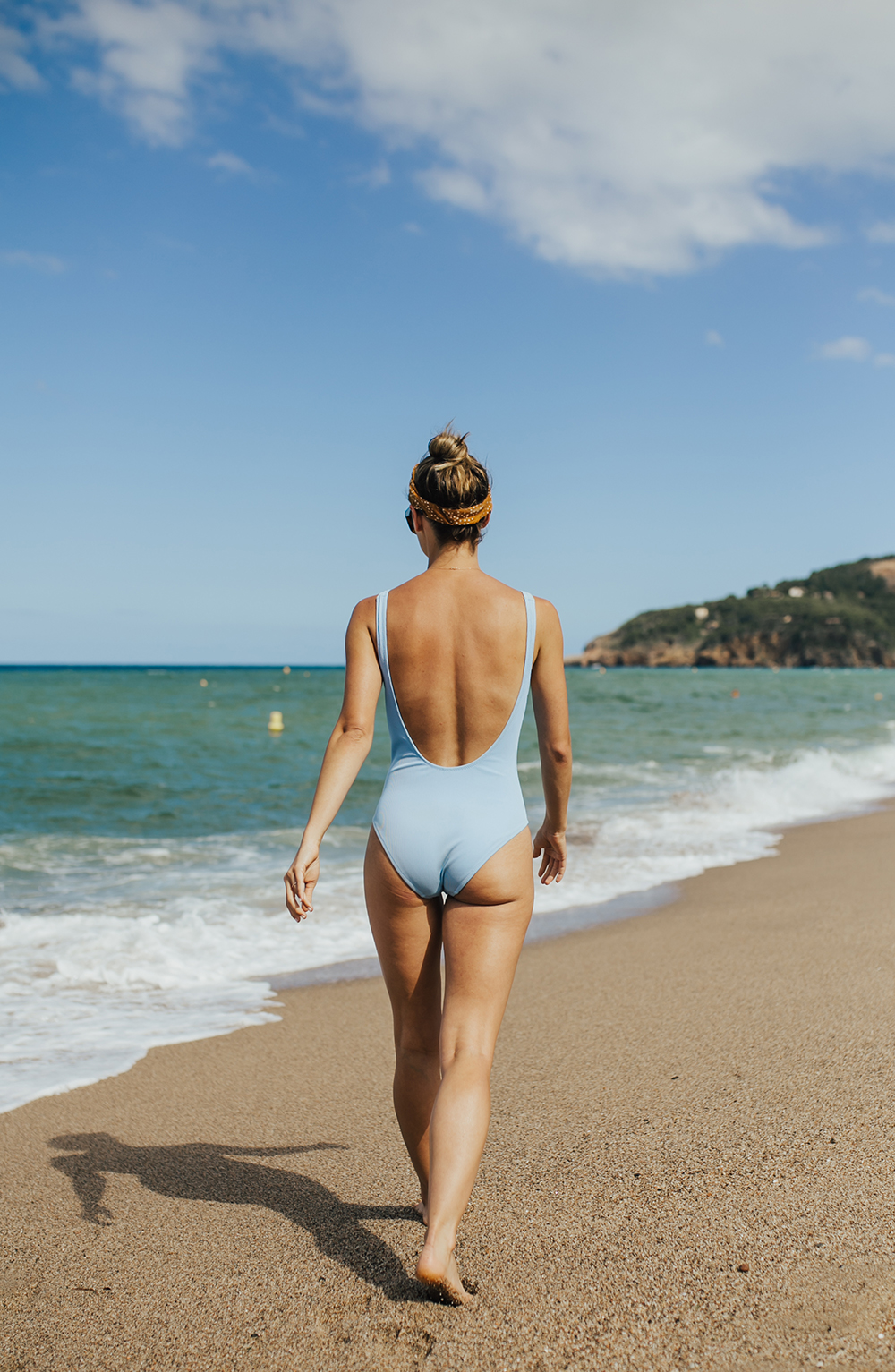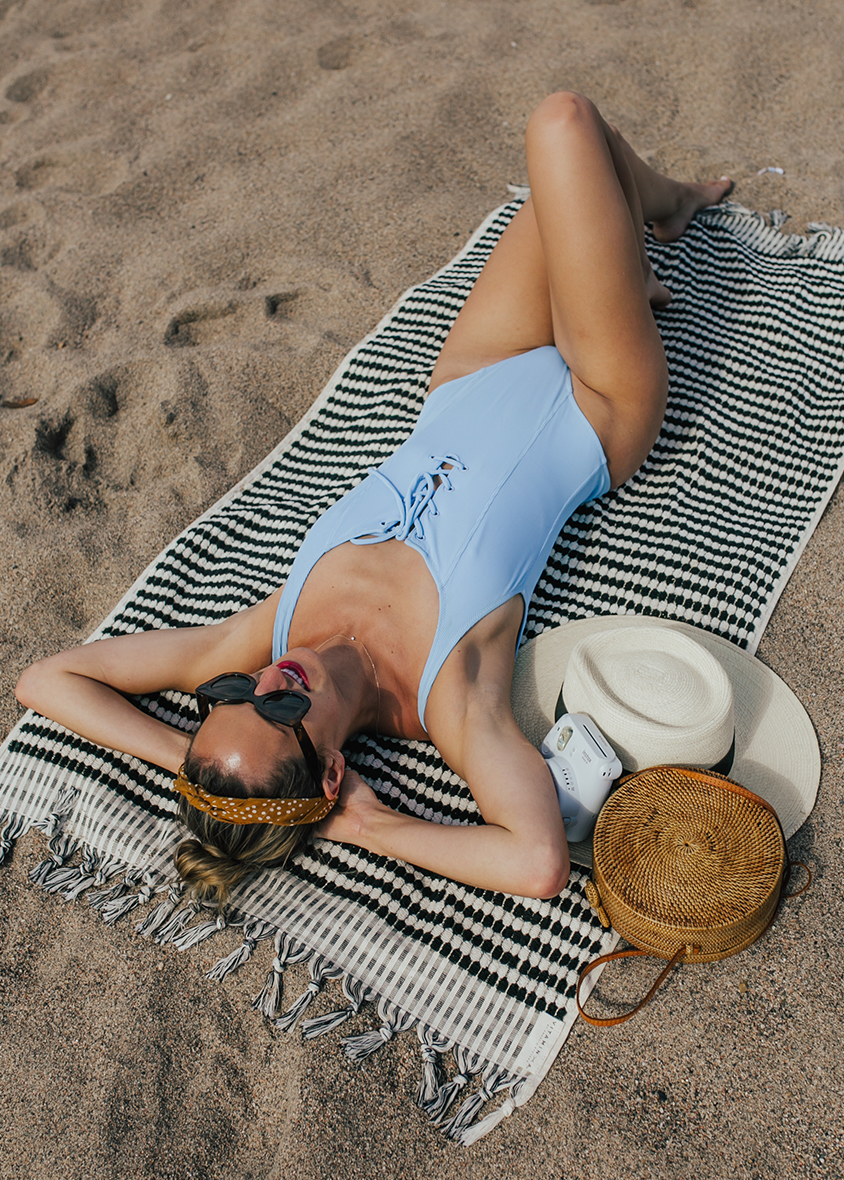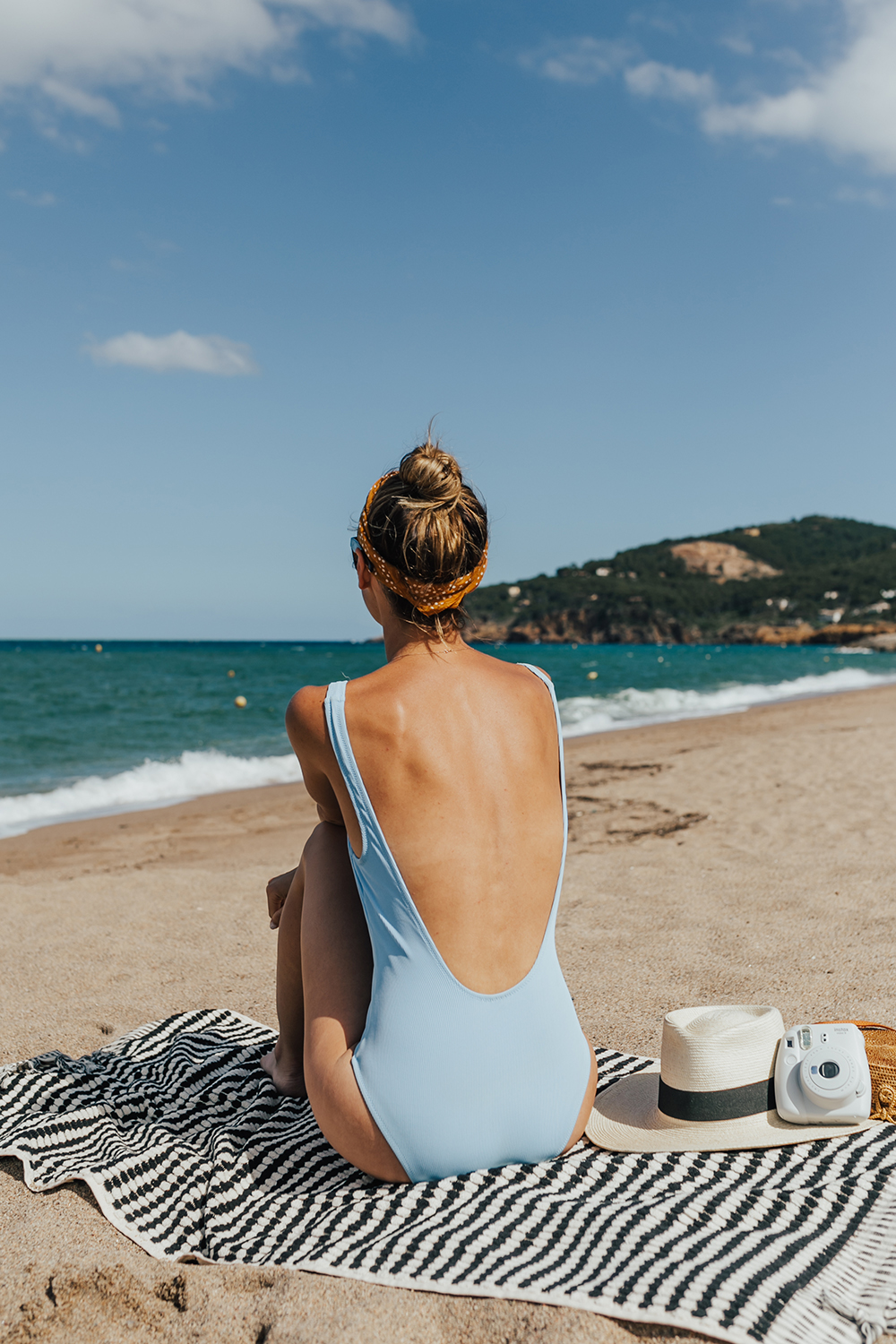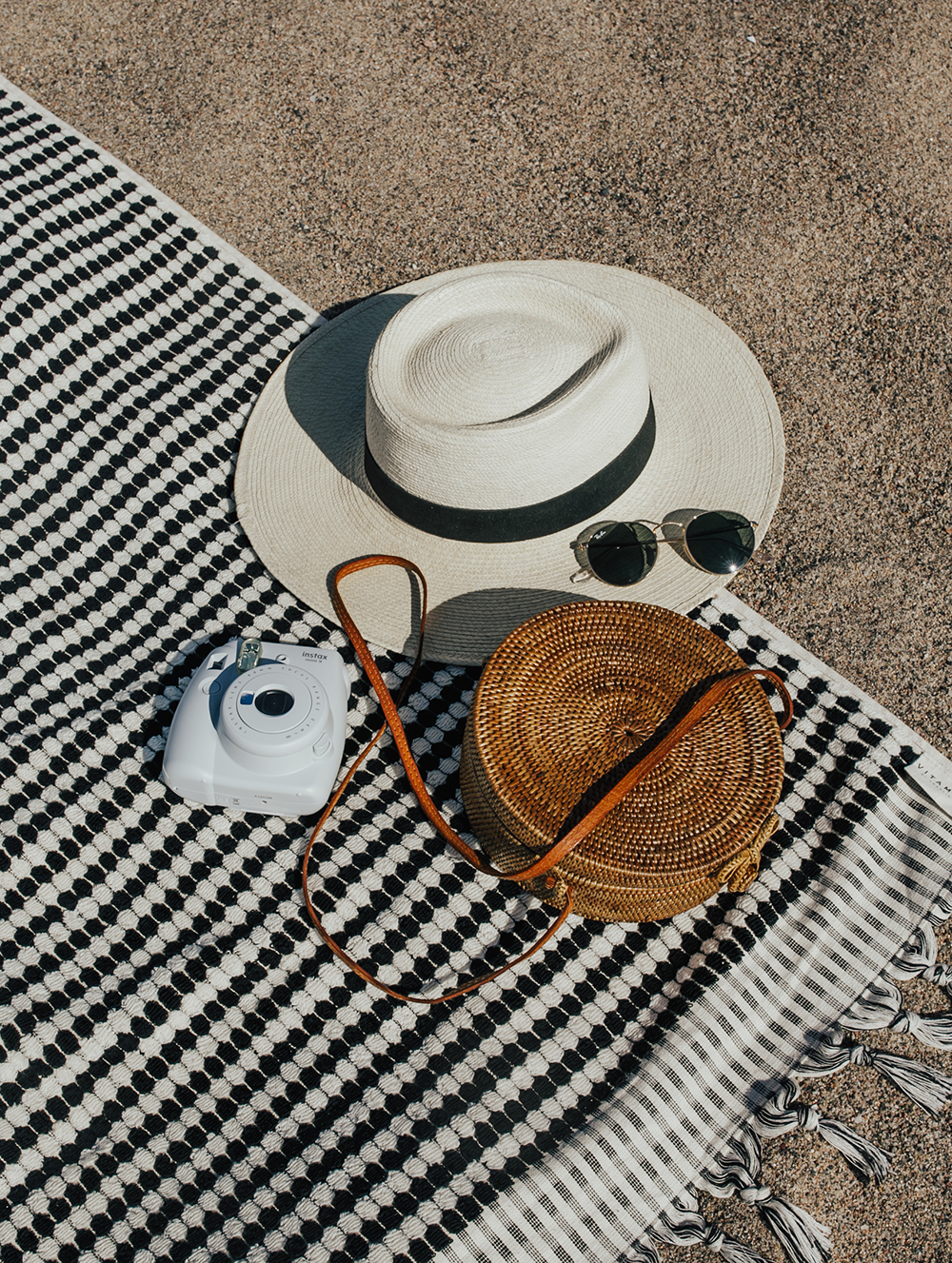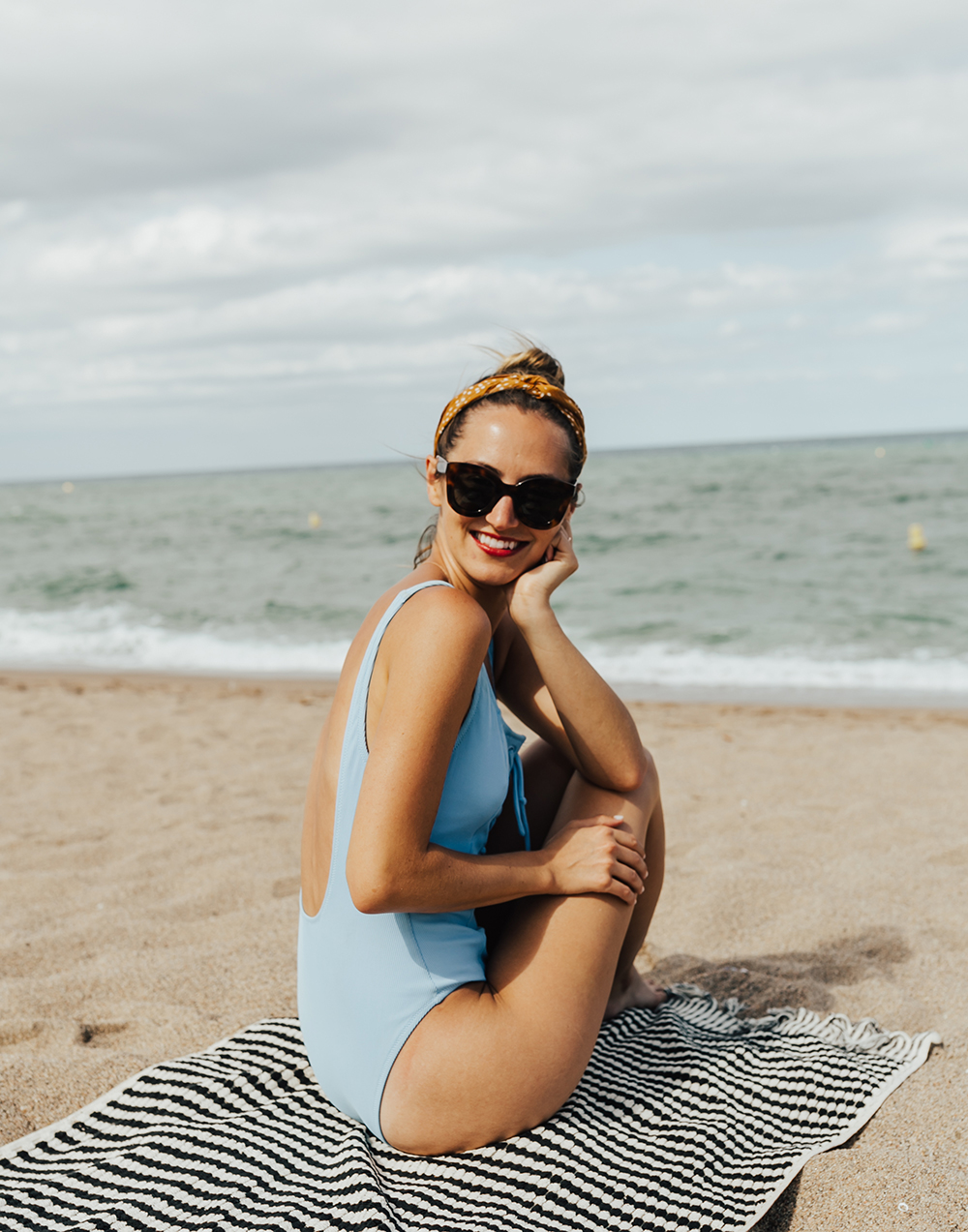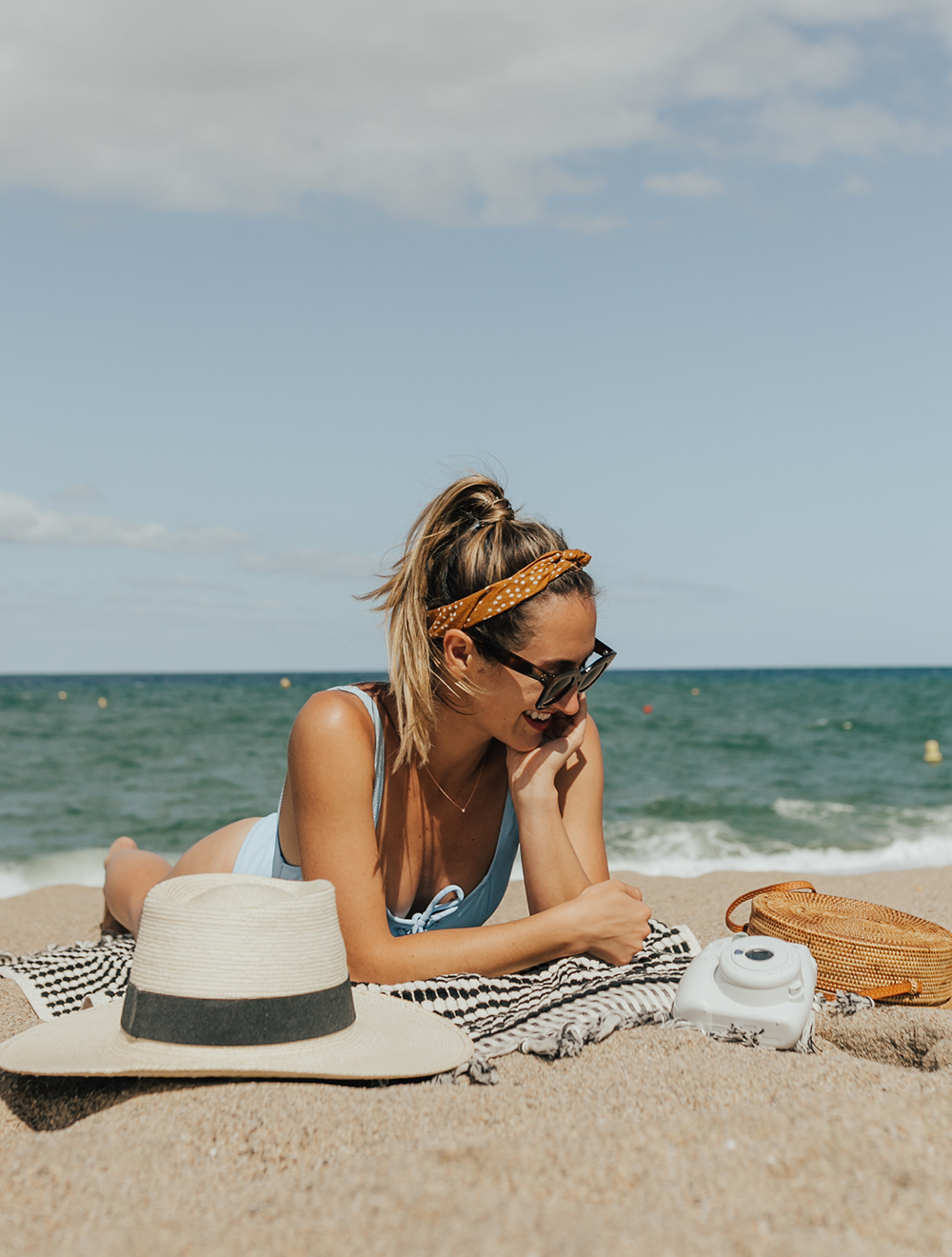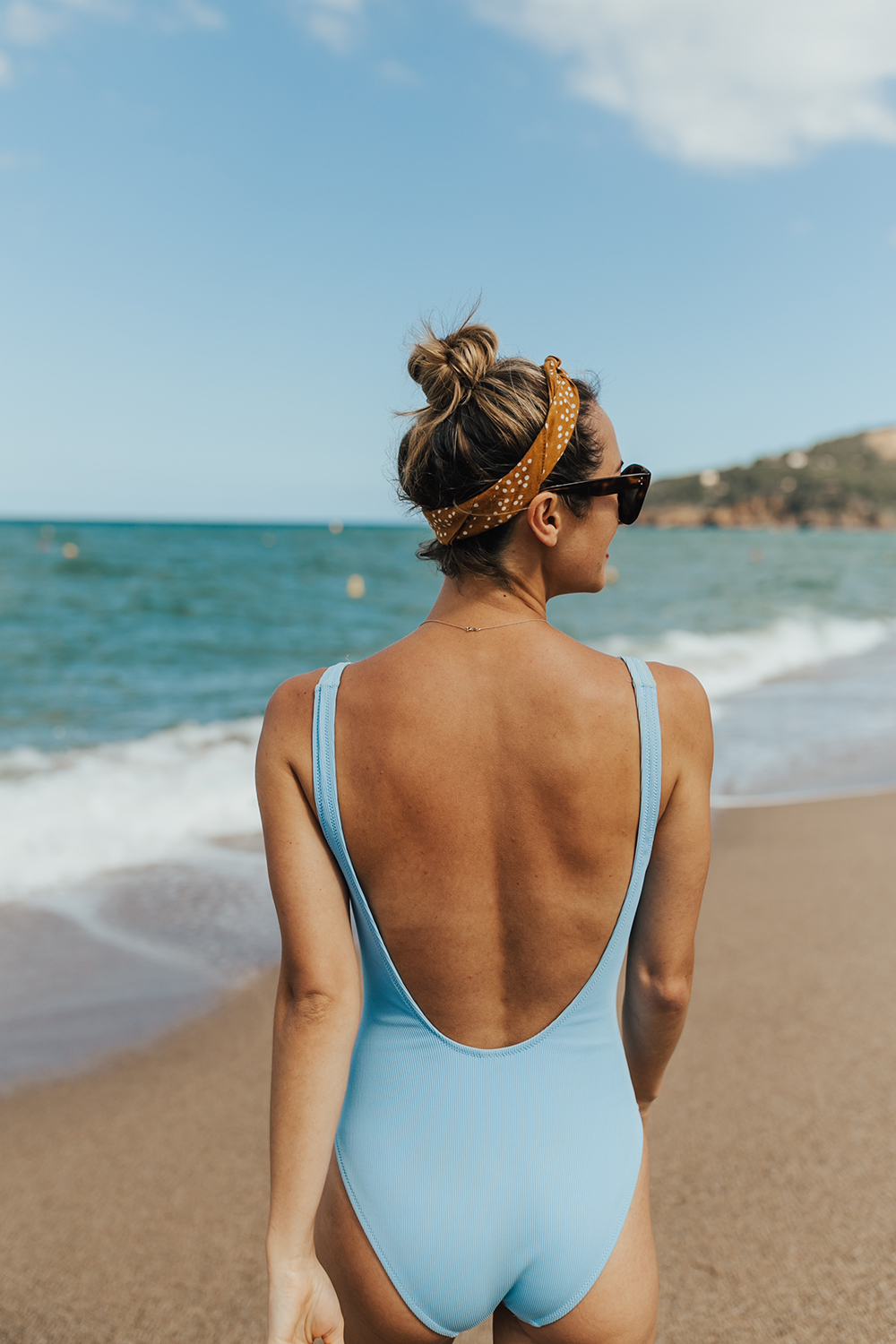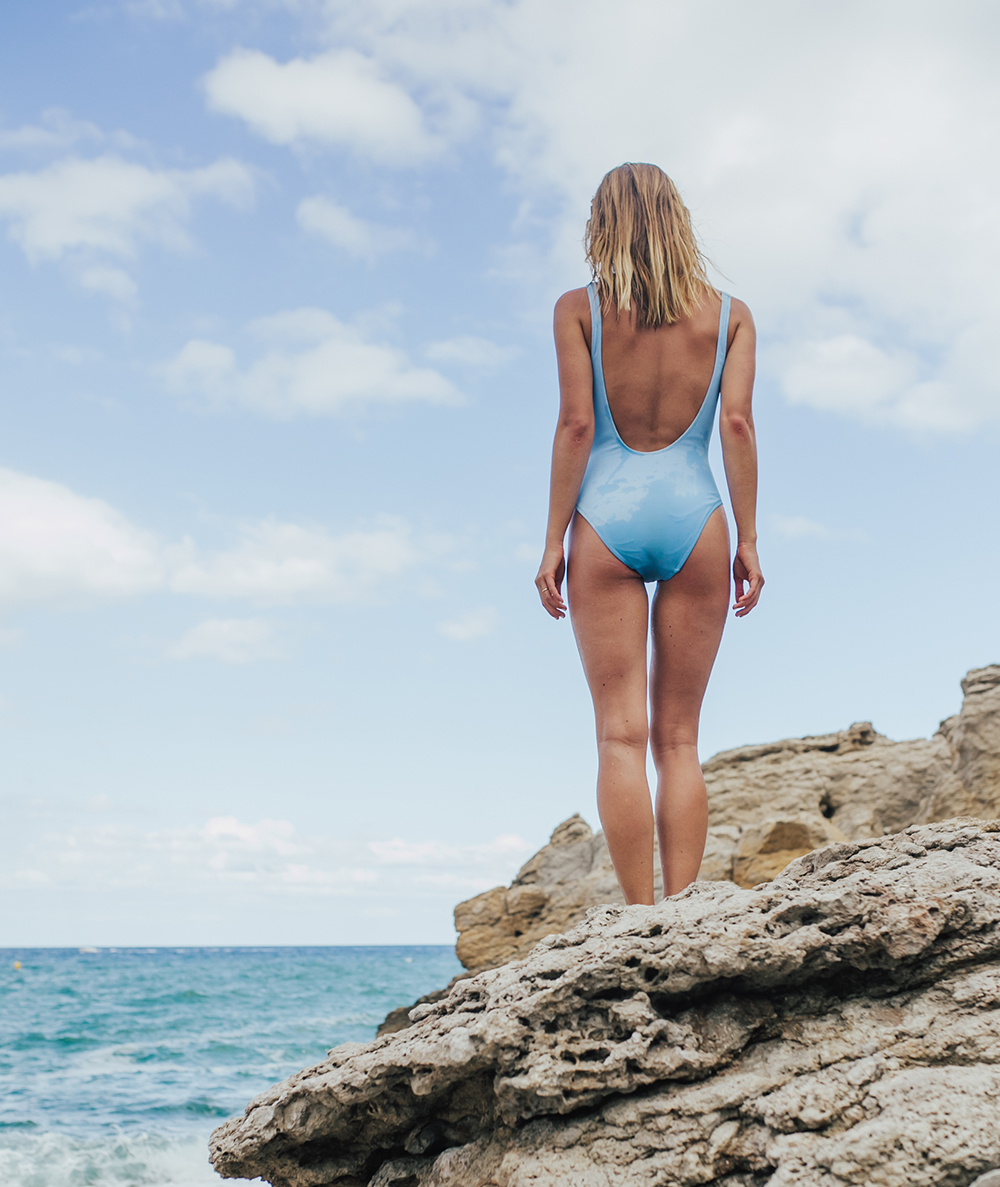 There's nothing like taking a dip in the sea to ground me and take me back to appreciating the little things in life: salt water and sunshine…sometimes it's the best medicine. A cute swimsuit always makes vacay a little more fun – and I have had this periwinkle pretty tucked away for weeks, patiently waiting for this beautiful day in Costa Brava, a gorgeous seaside town off the coast of Spain and just a short drive from Barcelona.
My suit is by Solid & Striped from Spring. I spent about an hour scouring Spring's incredible selection of brands (they carry a TON, not limited to swimwear!), but finally narrowed down my beach packing list and opted for the "Sophia" one piece (…debated between the bikini version, too – tough call!), the softest and most adorable beach towel and a few other fun accessories. I am in LOVE with this swimsuit…I've worn it more than my bikinis on this trip! The cut is SO flattering and I'm a sucker for a good scoop back. It's a classy suit that's still sexy – the best combination. (I'm wearing size small for reference). Spring is quickly becoming one of my go-to online shopping destinations, I'm all for tons of options at every budget.
We've got two days left to soak up the sights in Barcelona and museums are on the agenda tomorrow! Excited to squeeze in a few final trips to the beach before heading back home on Sunday. Wishing you all a fabulous weekend, XO!
**Photos by Benjamin Stelly (Thanks, Dams!!)
SWIMSUIT c.o. / TOWEL c.o. / INSTAX CAMERA / SUNGLASSES (similar)
SHOP MORE SUMMER SWIMWEAR FAVORITES
A big thank you to Spring for sponsoring this post! All opinions are my own.