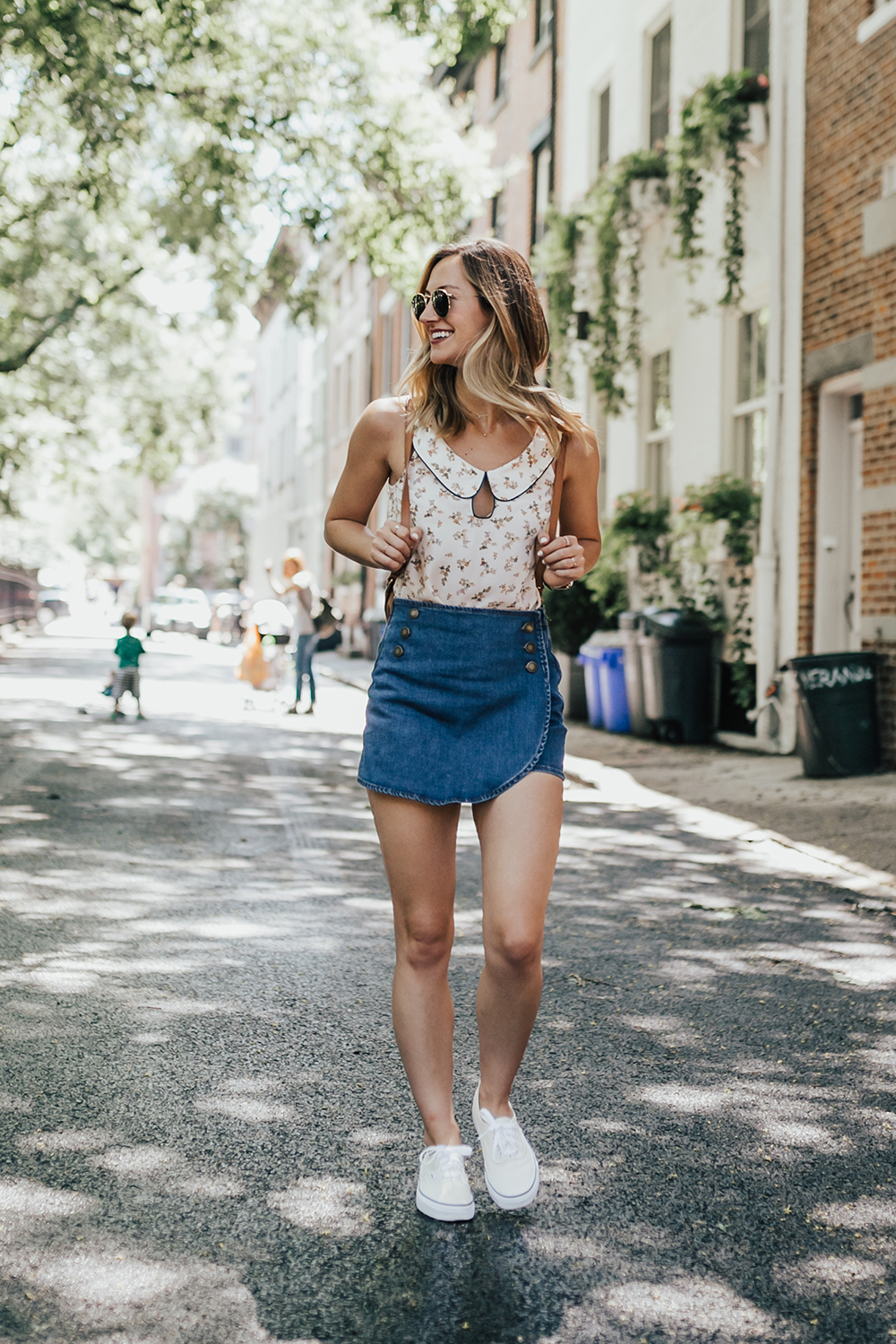 Yes. You read correctly…I said SKORT! As in, the shorts + skirt hybrid that was the "it" thing to wear in the 90s. At first I was hesitant…but then I tried this cutie on and BAM not only was the fit amazing, it gave me some serious pep in my step! You get the feminine vibe of a skirt, mixed perfectly with the carefree feel of shorts – and that, my friends, is a definite win in my book! Bend, snap, skip, jump…you name it, this outfit lets you (and kind of encourages you) to do it all.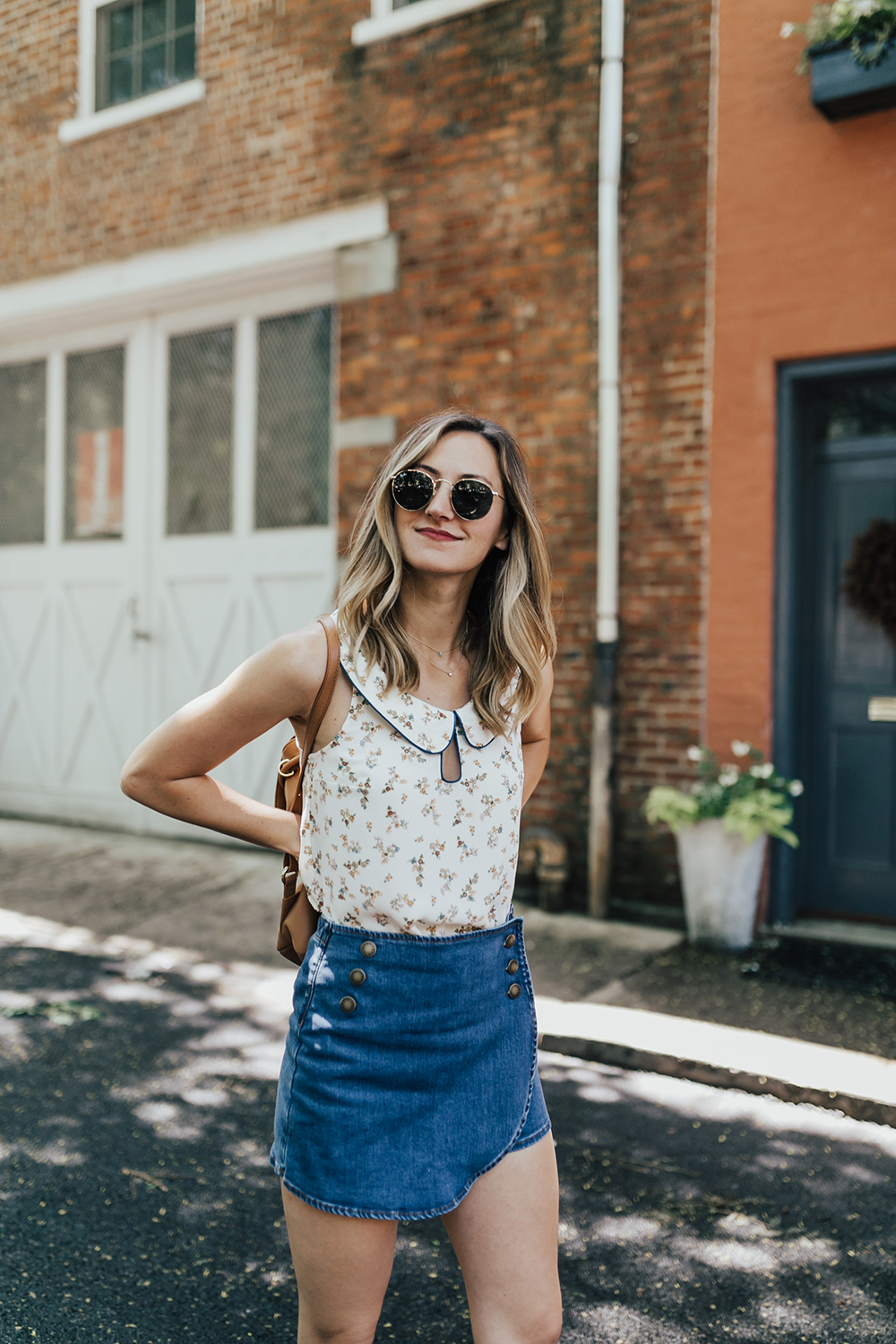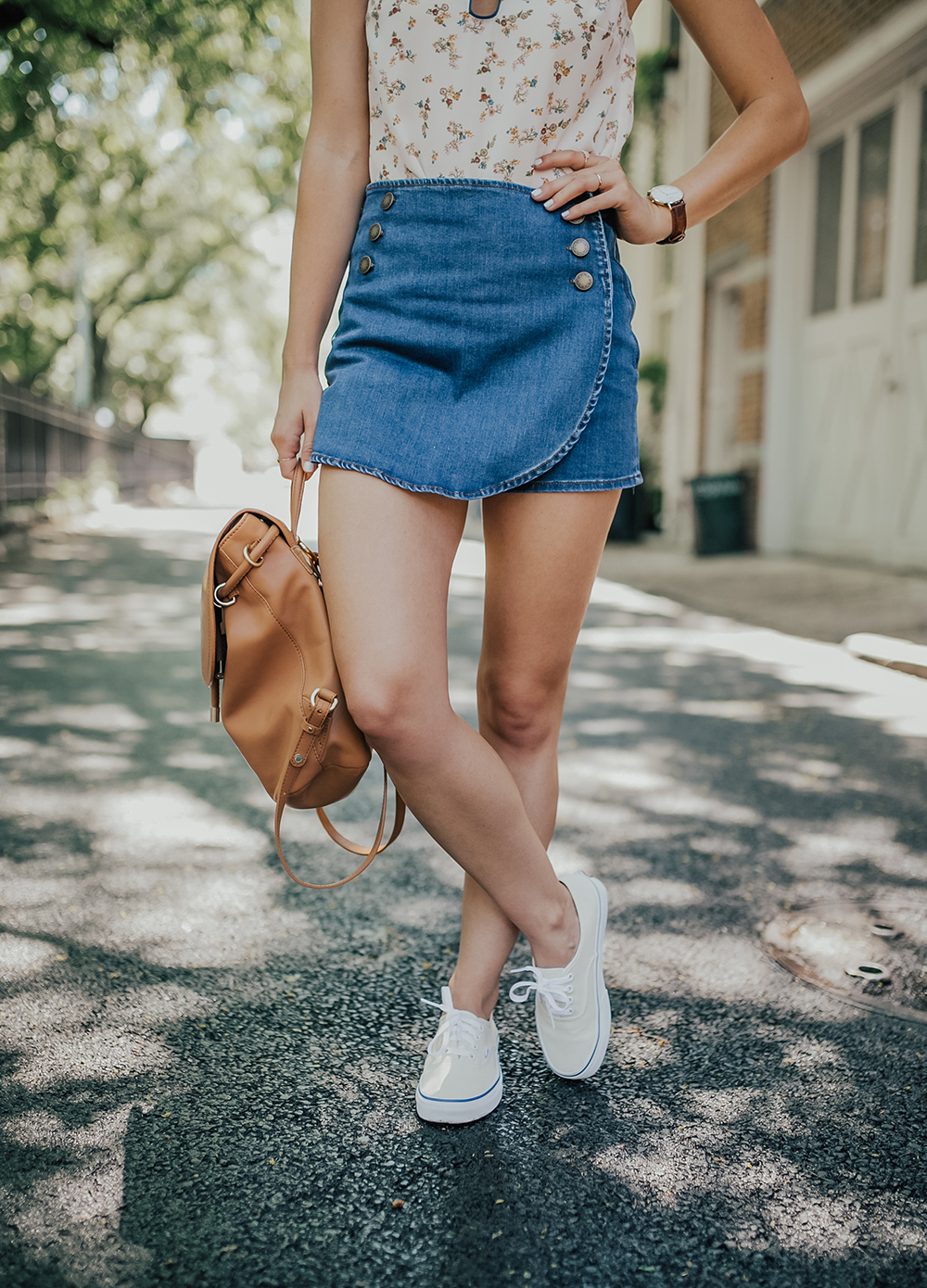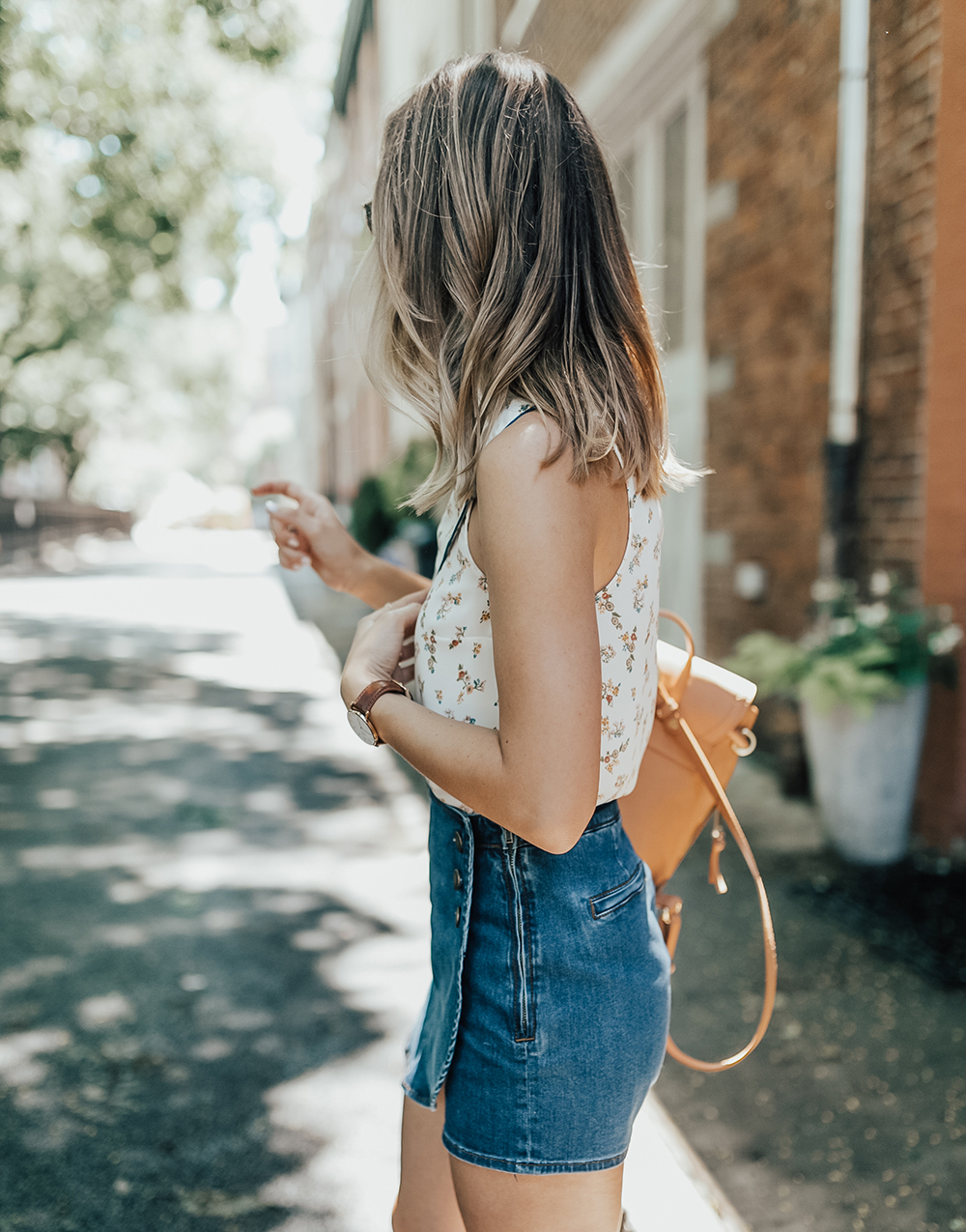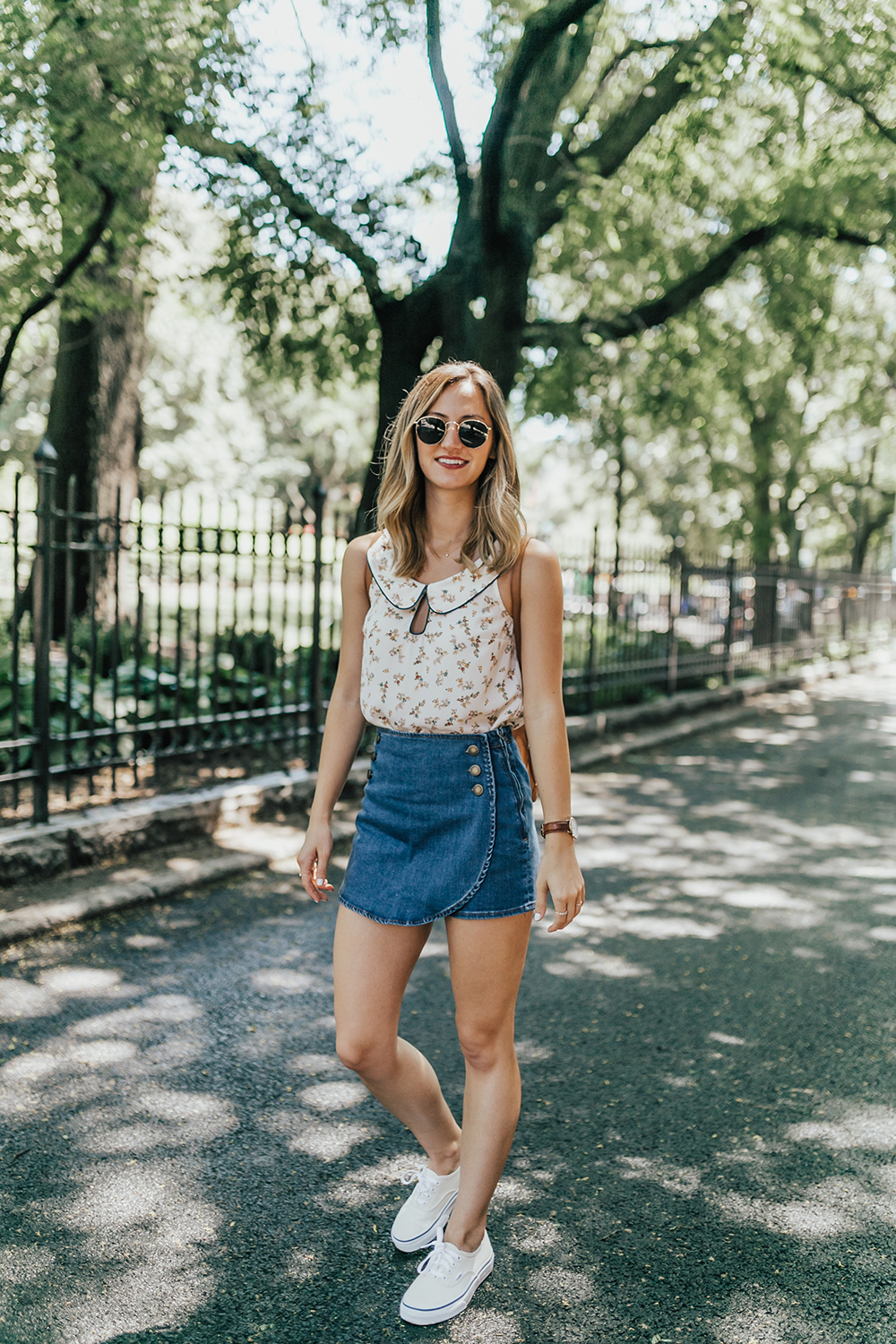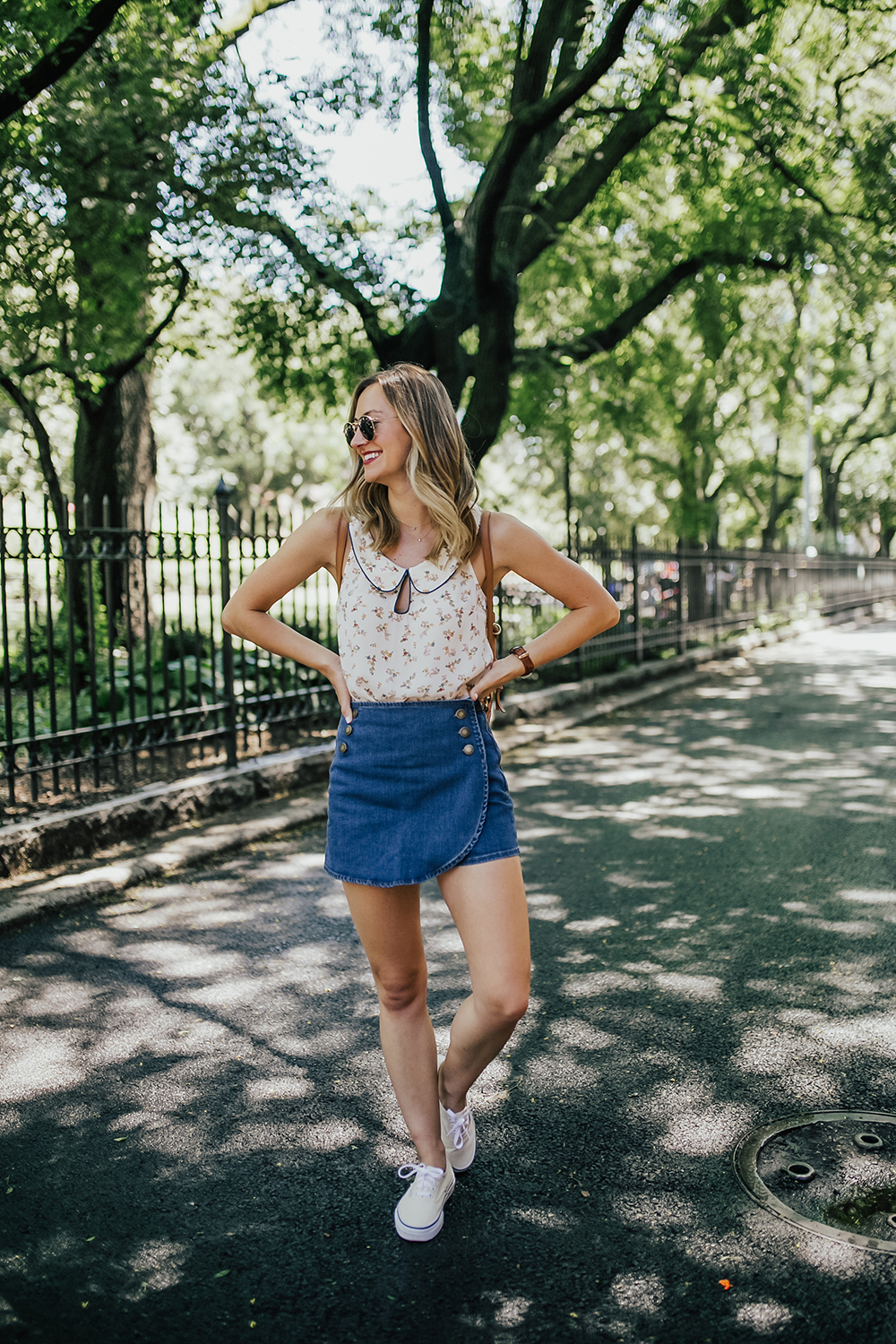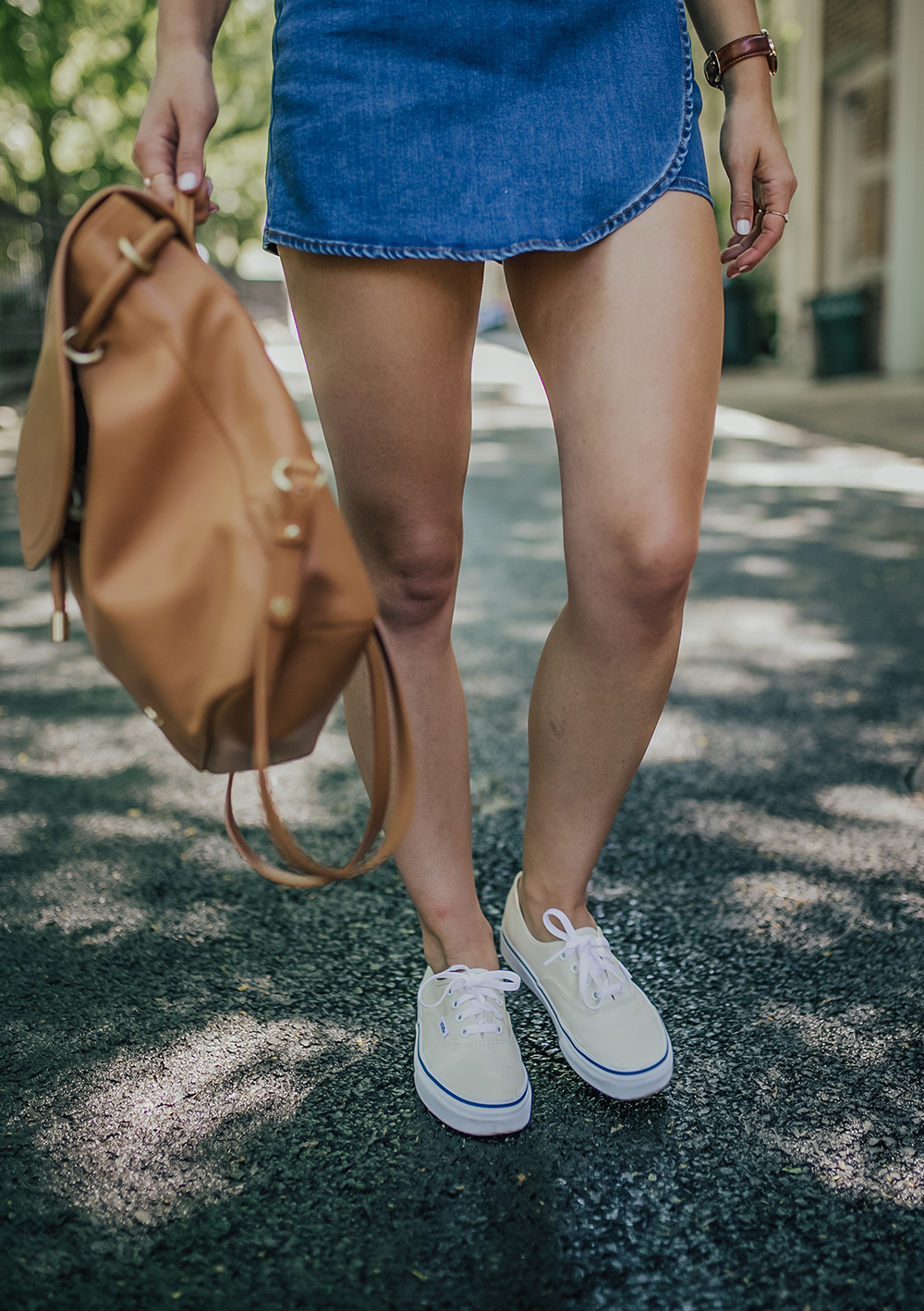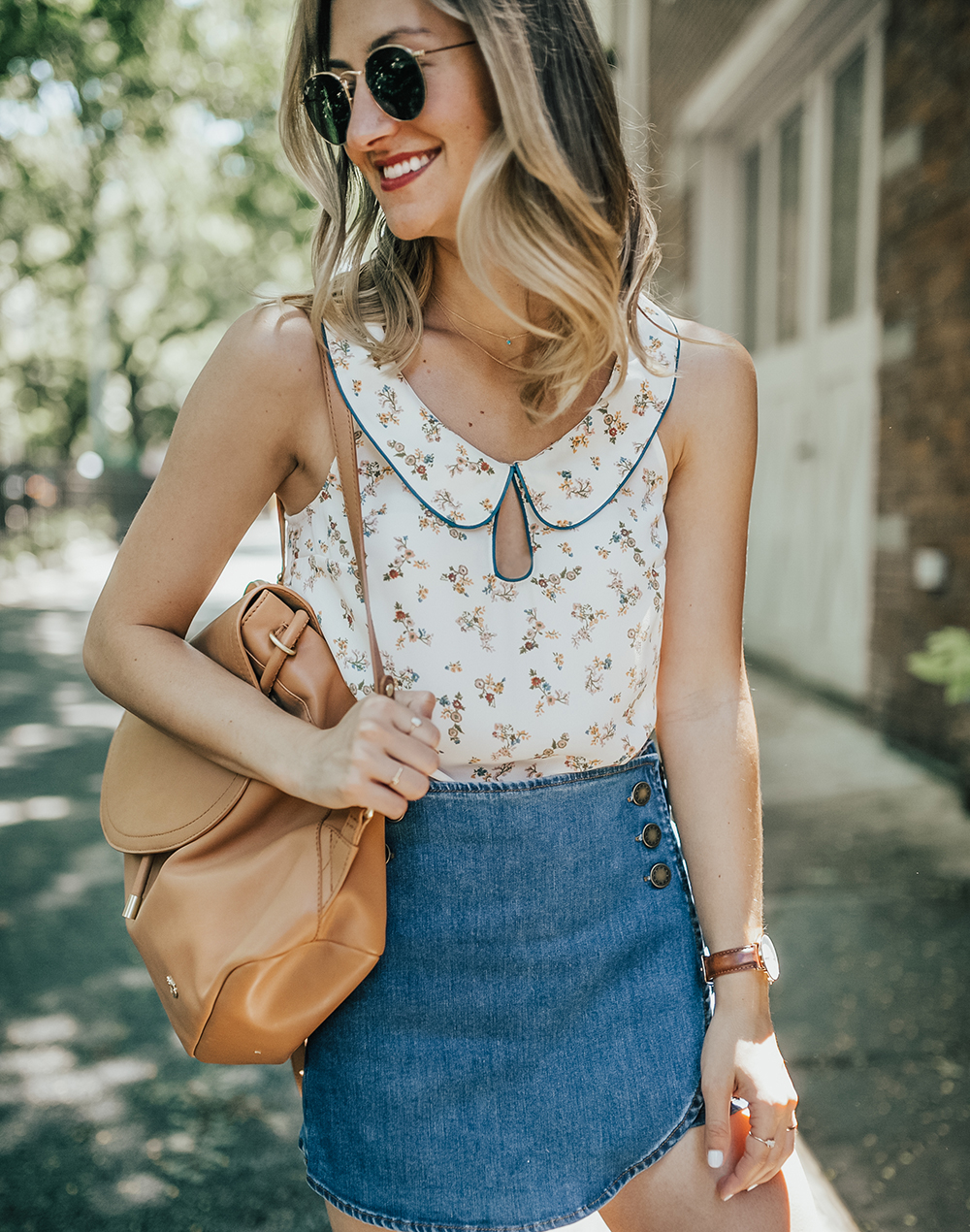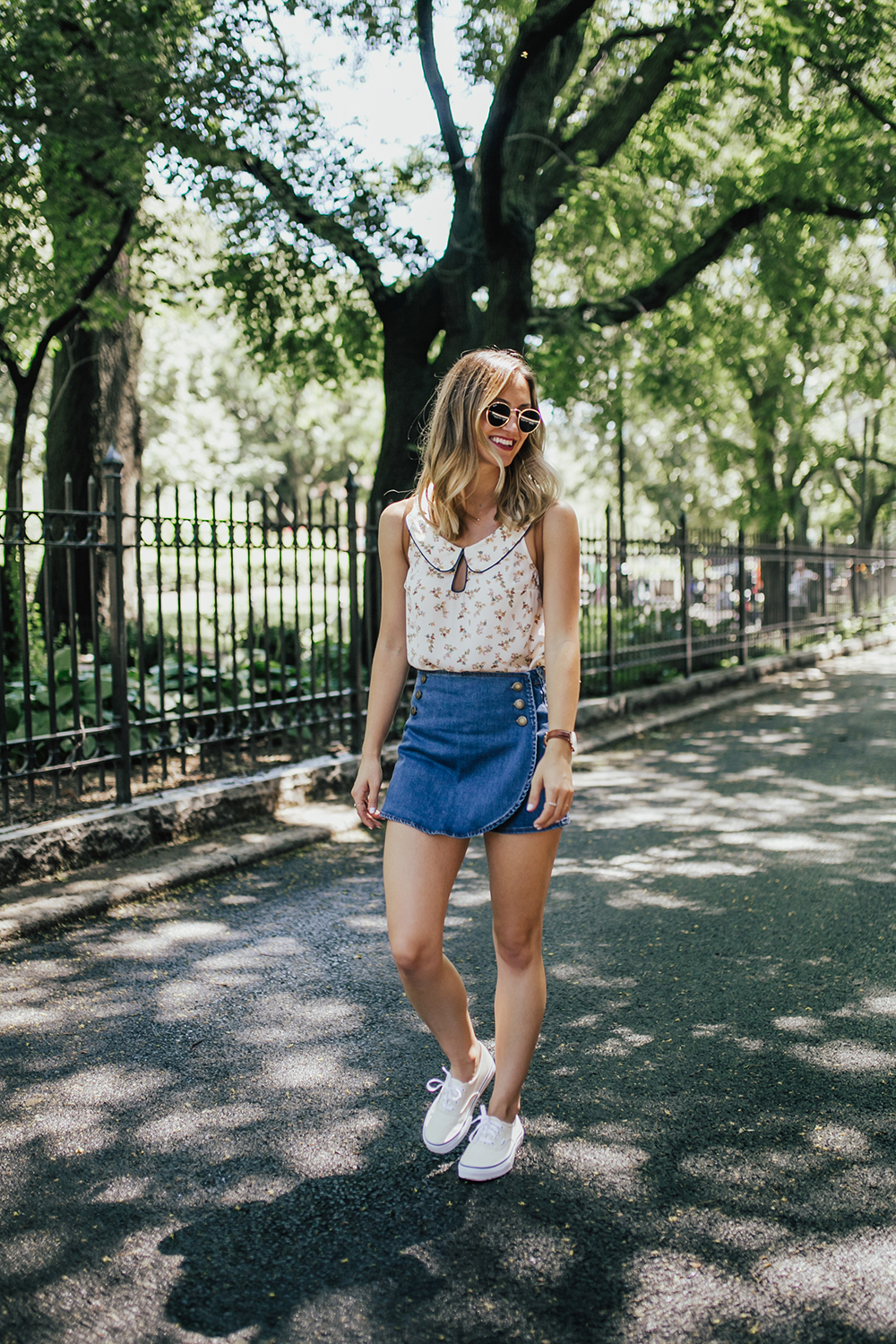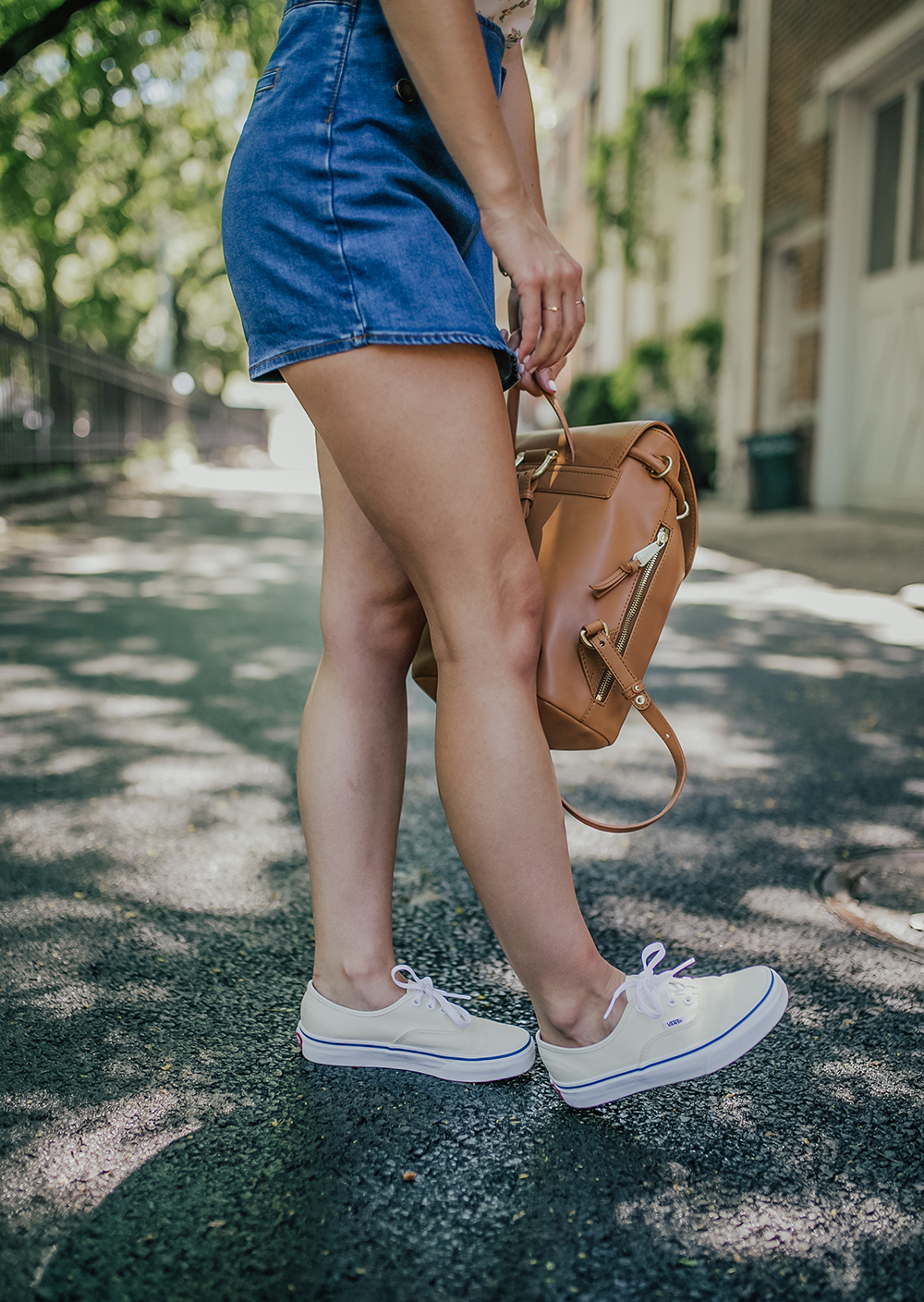 As you can see from the photos, I am doing some traveling outside of Austin! (You can read this post to learn what we're up to). My best friend Ben lives in THE cutest neighborhood in Brooklyn (Cobble Hill), and we had some fun snapping photos en route to grab bubble teas at his favorite drink shop. It was about 90 degrees and extra humid on this lovely day, so we got a little delirious, had some fun and opted for a shaded street that doubled as a short cut, ha.
Aaand back to this outfit! I am so thrilled to partner with ModCloth and feature a look that I feel really embodies their brand (playful, happy, accepting, vibrant) and would also look incredible on women of all shapes and sizes! Y'all know I am a sucker for high rise anything, and this skort hits at the perfect spot that's ultra flattering. ModCloth is always a solid go-to when it comes to girly tanks with Peter Pan collars (gah, I love these tops!) – such a classic touch to a simple tank…it ties the outfit together and makes it unique!
Ps. Take this look from weekend-wear to work-week-wear by swapping the skort for a blush pencil skirt and nude heels! Love how versatile this top can be.
For size reference, I'm wearing XS in both the skort & top. 🙂
Alrighty gals, time to get to some summer shopping! (…Doesn't this outfit just feel like "summer?"). Get the scoop on my outfit details & a few more ModCloth favorites below! XO
**Photos by Benjamin Stelly
SKORT c.o. / TOP c.o. / BACKPACK / SHOES (similar)
A big thank you to ModCloth for sponsoring this post! All opinions (and big cheesy grins above) are my own.