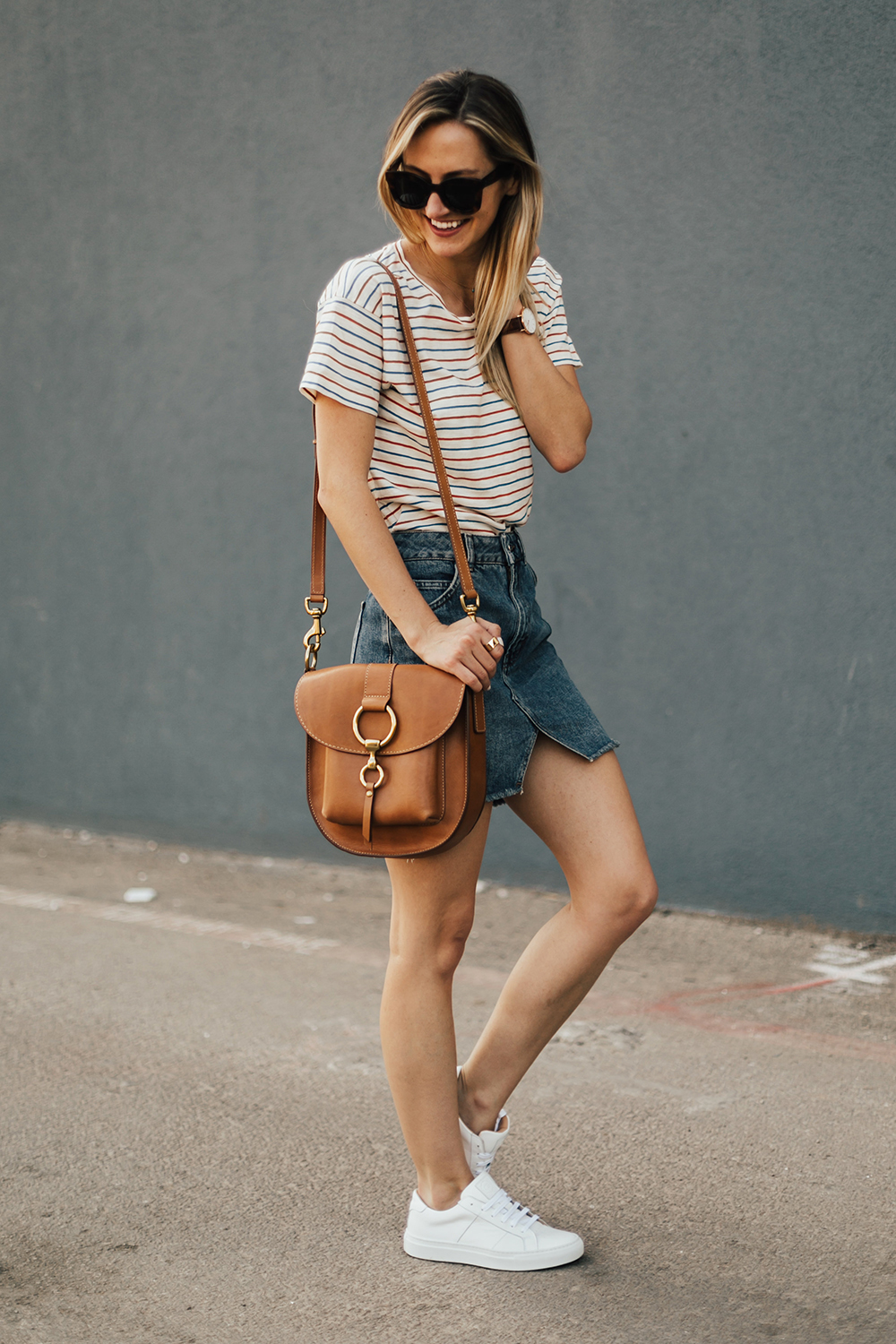 Happy almost-Friday, gals! Hope your week is going great and you've got something fun (…or relaxing) lined up for the weekend. I'm still in full blown SXSW mode over here, so come Sunday, it's all over and I can assure you that I will not get out of my pajamas for at least one full day, ha! Until then, time to order another drink and rally…y'all…I am going on day 6 of this festival and somehow have had the energy to get out into the madness everyday. One of my best friends is my plus one to all the events this week (Elissa, you've seen her act hilarious on my Insta story, I'm sure!), so she definitely encourages the little party person in me to come out…and it has been SO fun! Feeling kind of proud that I have kept up this momentum, I am normally SUCH a granny!
In other news, can we talk about these adorable sneakers?! I am seriously OBSESSED.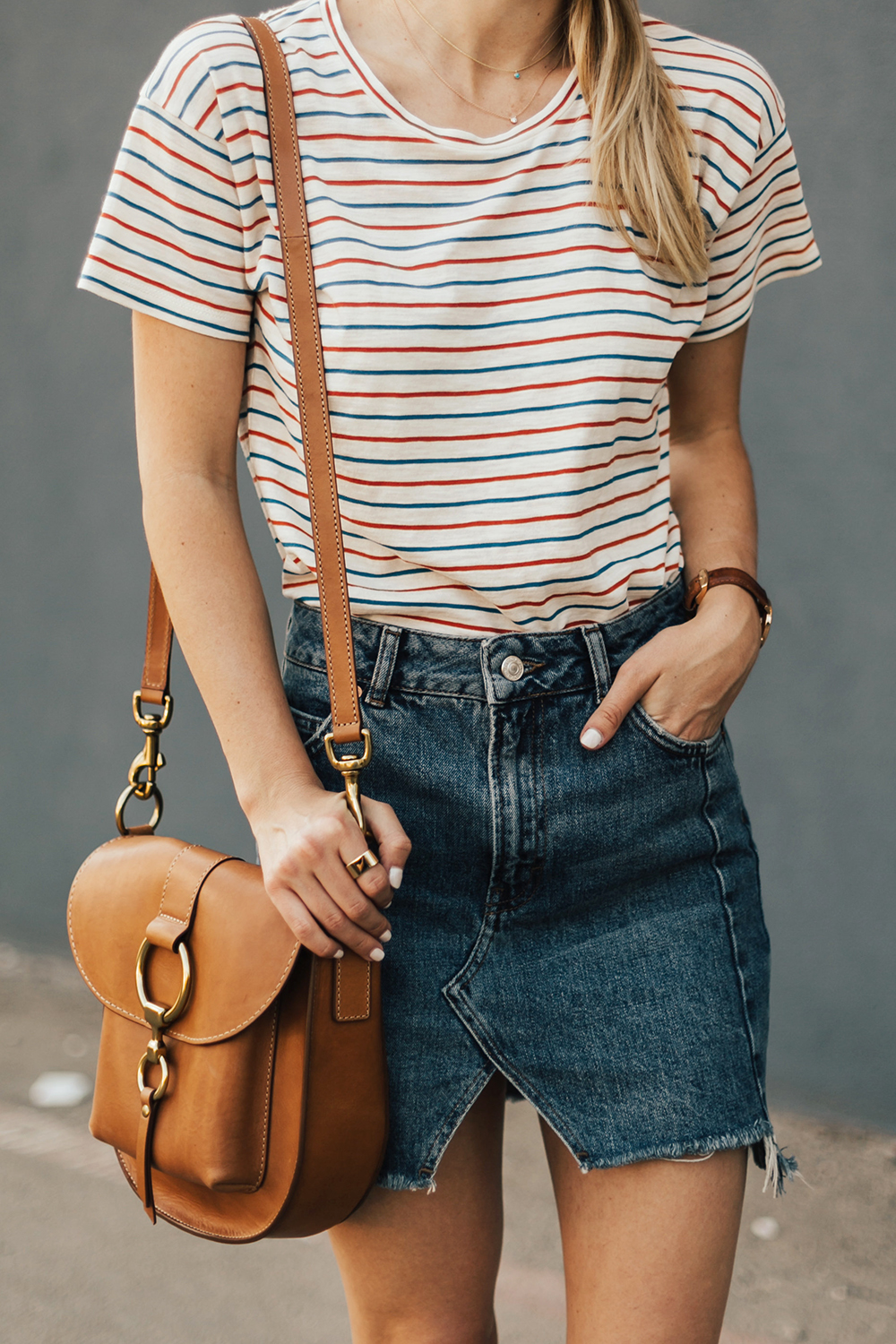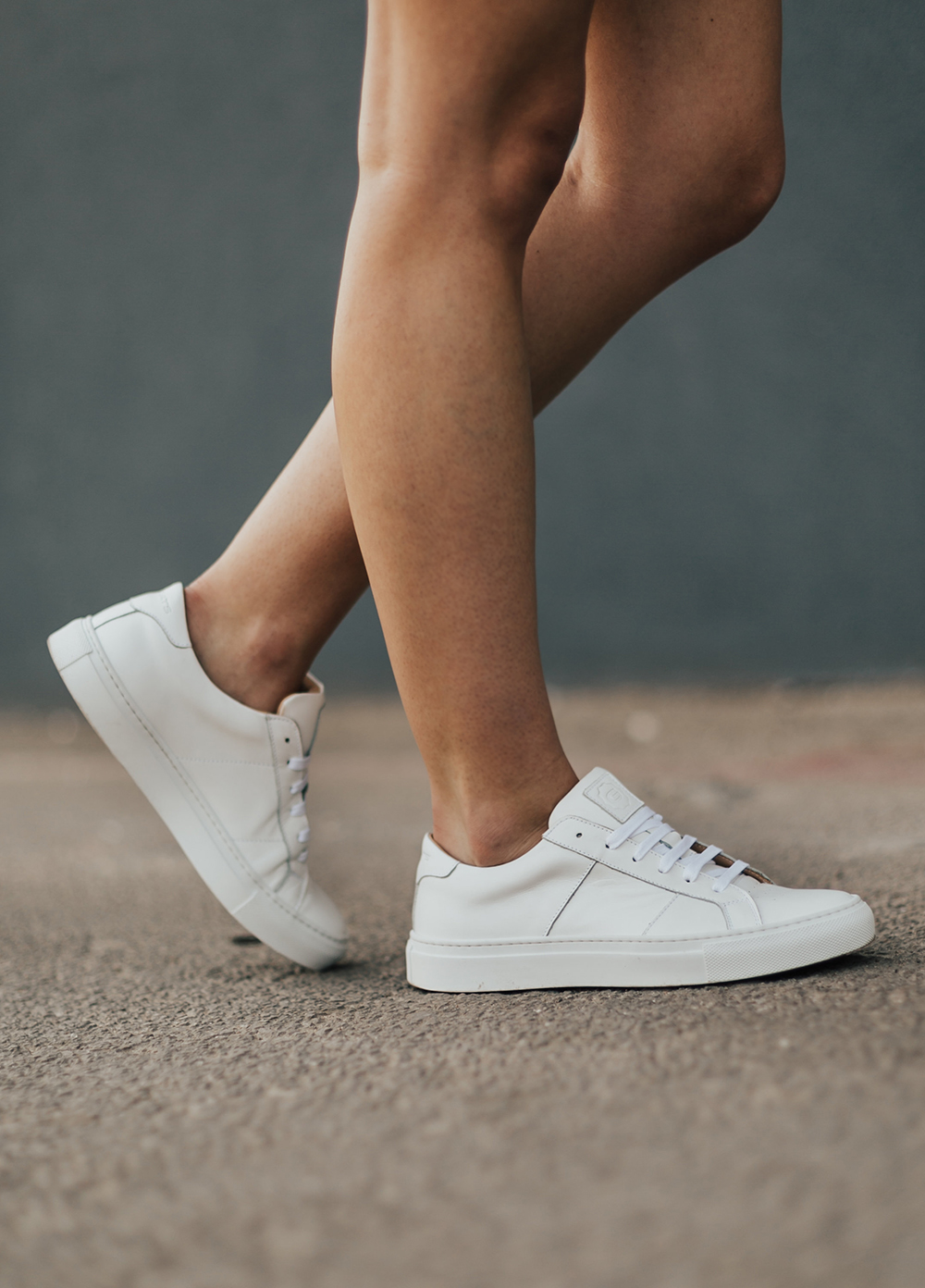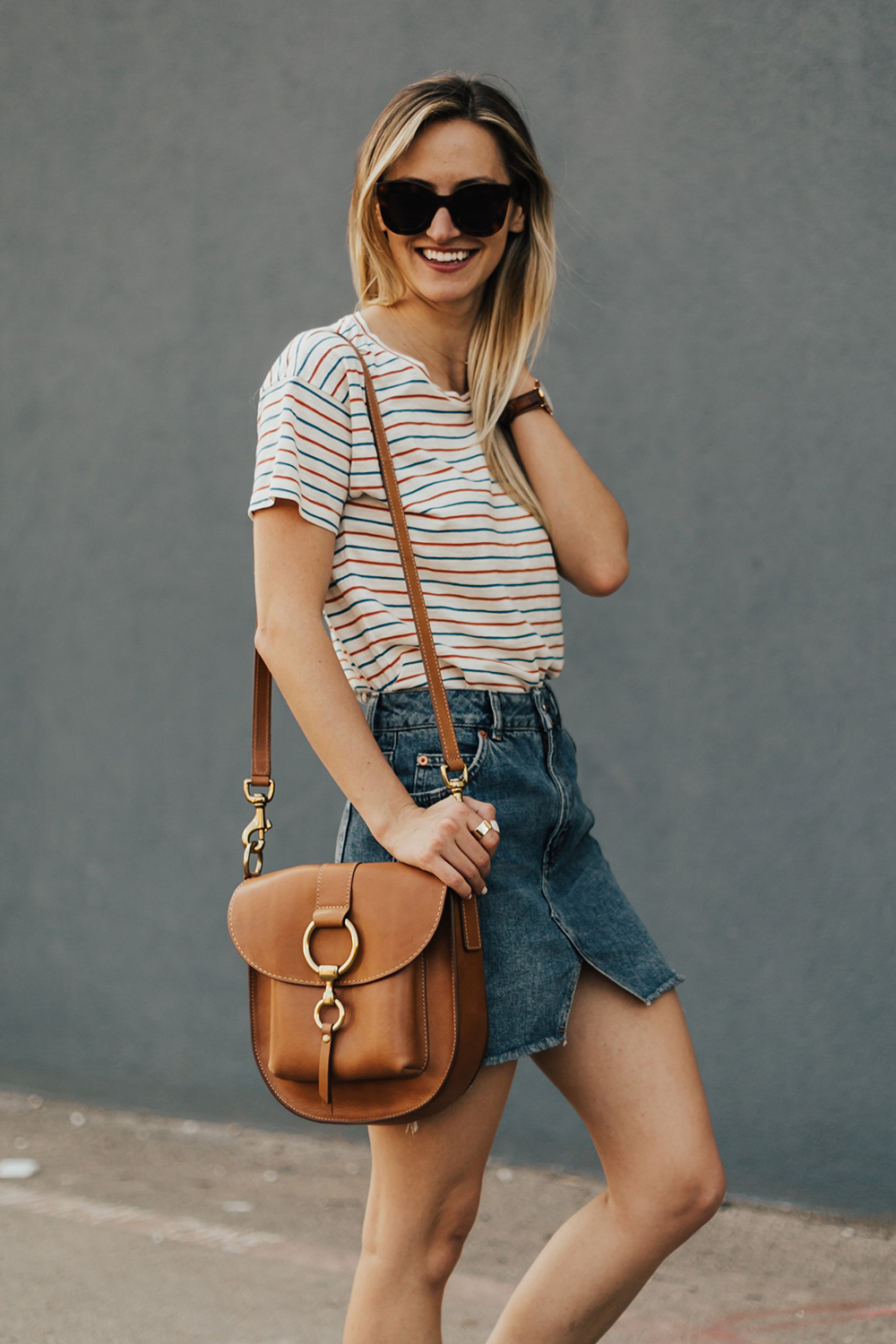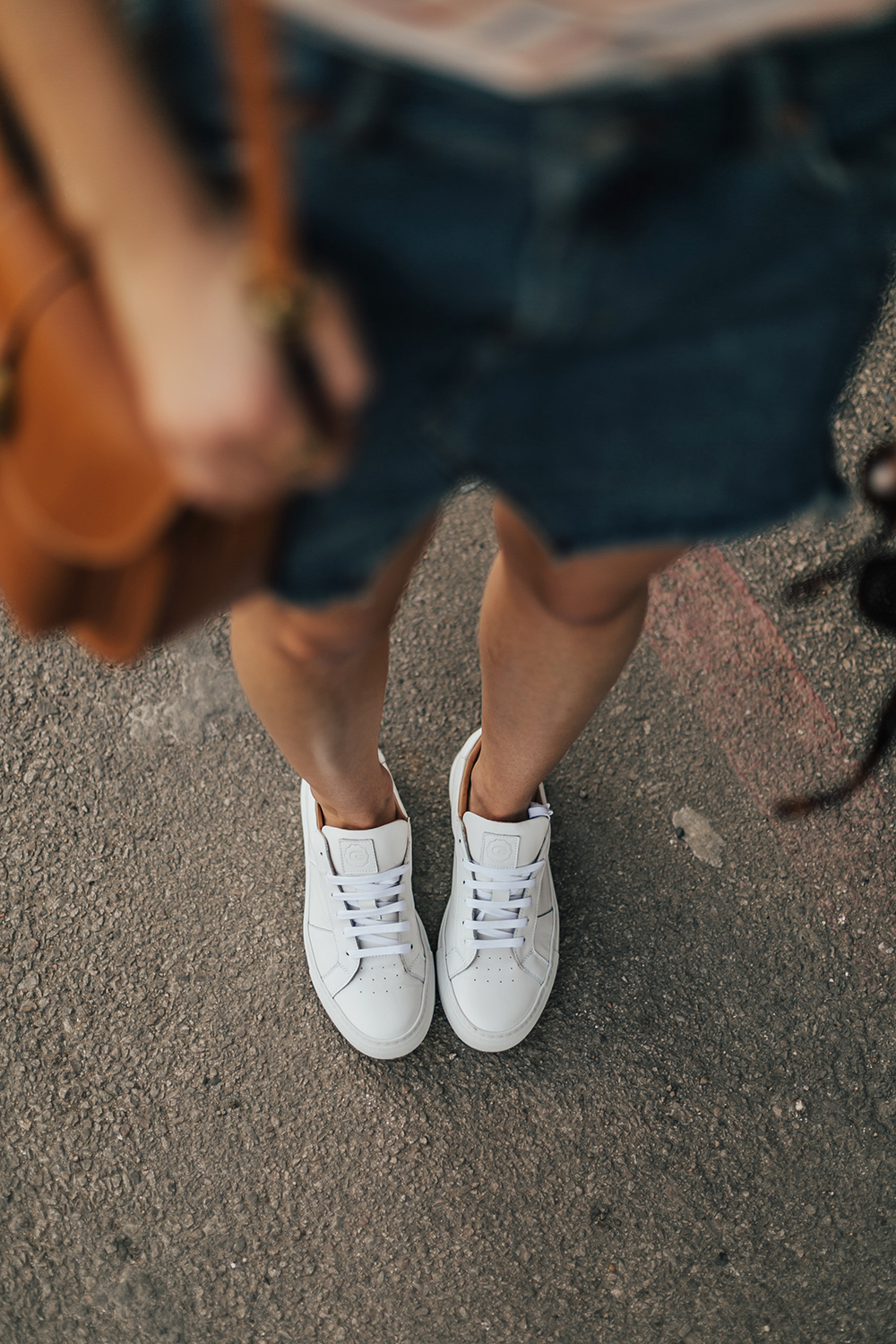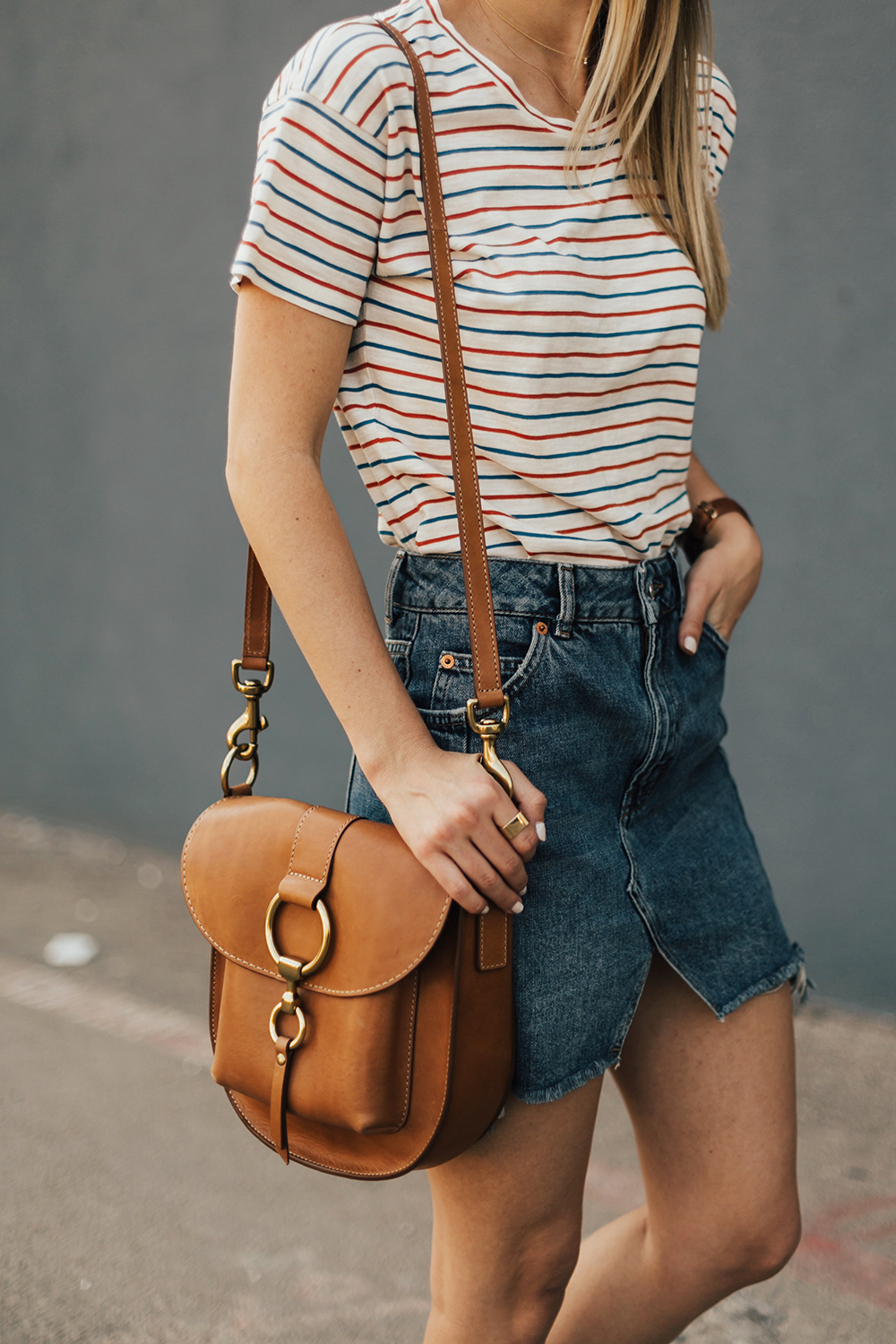 Buuut then the spring line launched TODAY and I kind of died because 1. slip-ons and 2. BLUSH PINK.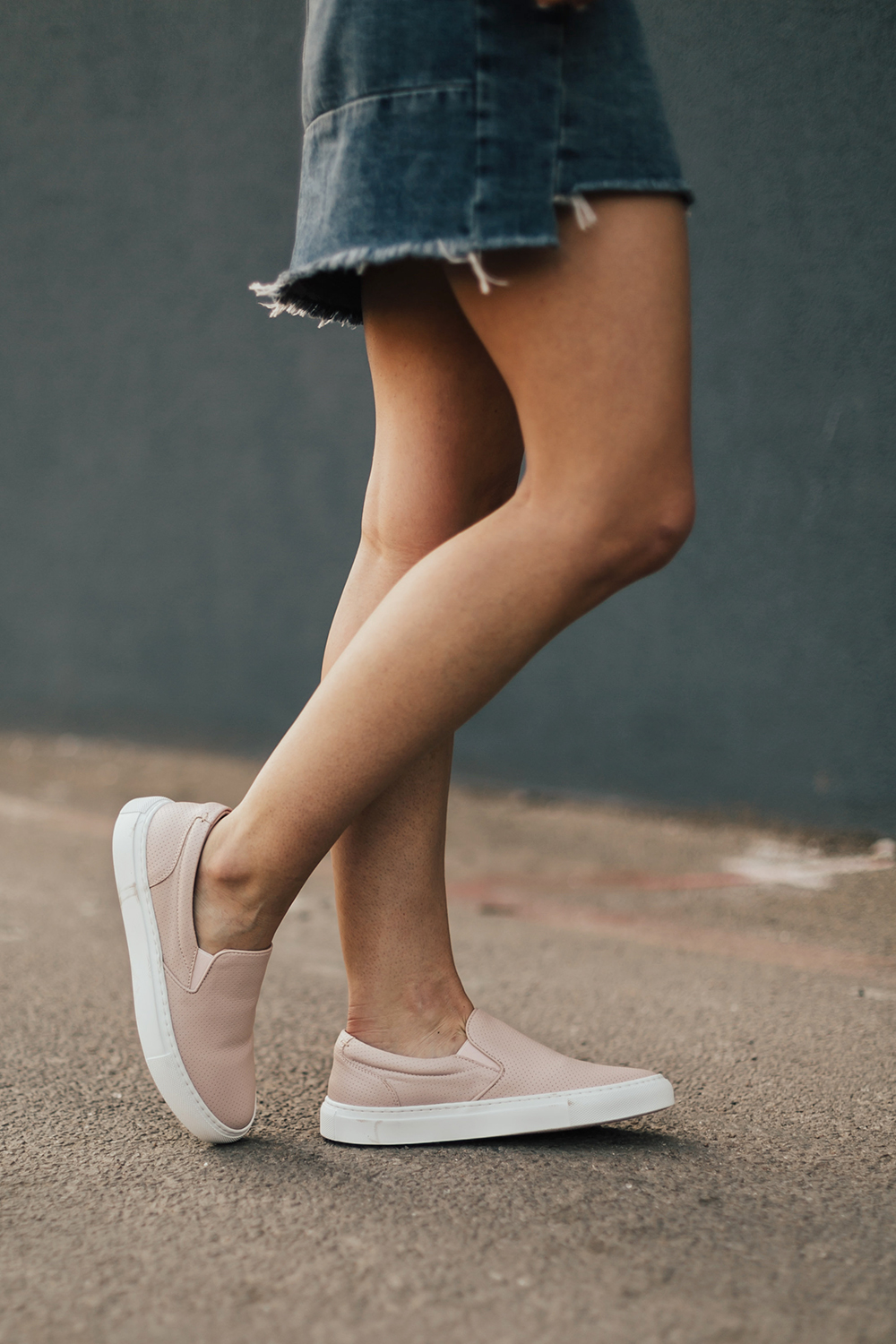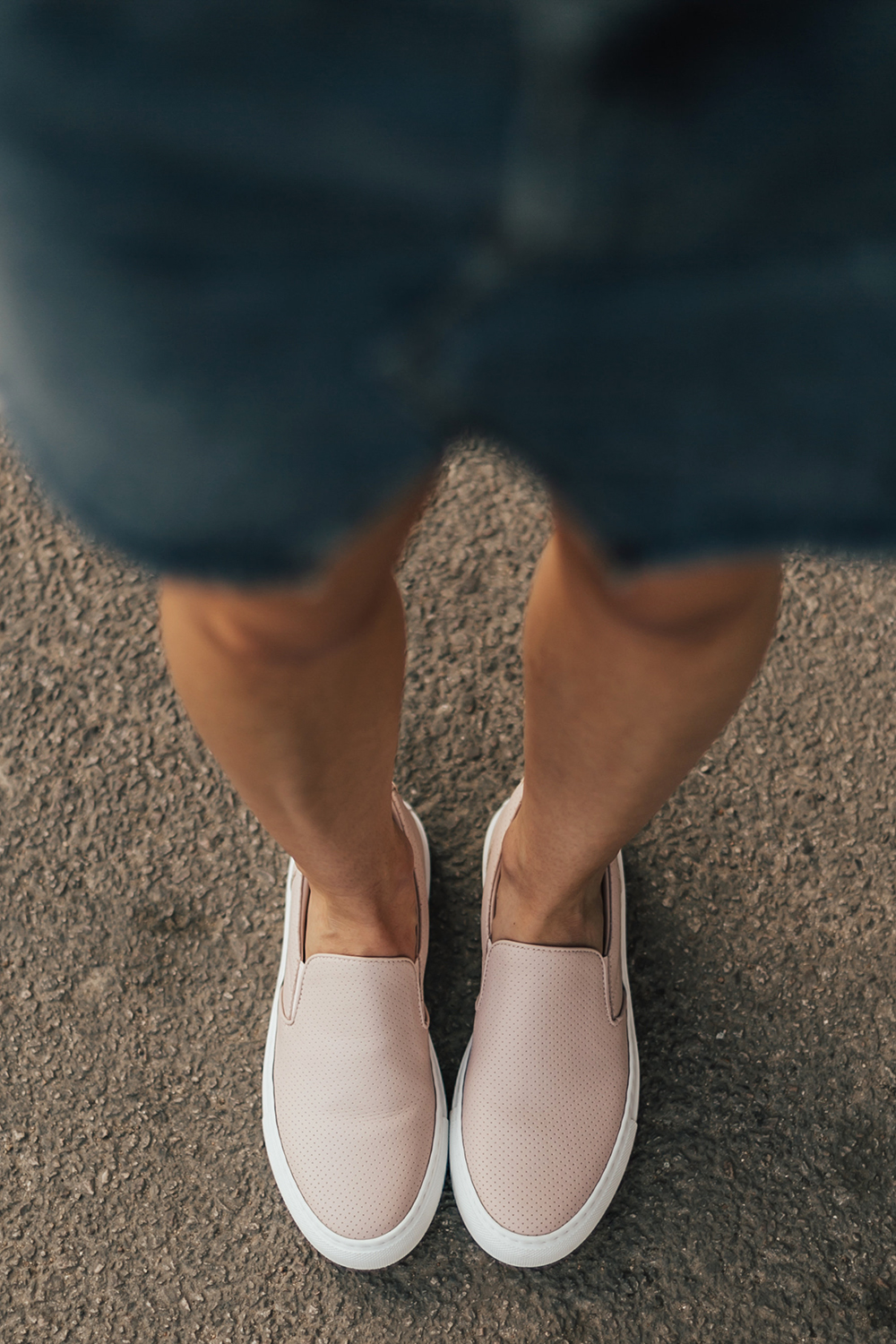 My sneakers (both the lace-up and slip-on) are by Greats and OMG they are magical!!! I actually wore this full outfit (the one with the white shoes) for a day out and about at the festival and I received so many compliments from strangers telling me they liked the look. Y'all know me, I normally rock a good 'ol pair of ankle booties, but when I saw these gorgeous sneakers I knew I had to have them! The quality is beautiful and I love the shape of the shoe – they're more slimming and don't look/feel bulky…I currently have my eye on a pair in black – I loved these so much!
Greats launched their new spring collection TODAY, yaaaay! They're best known for their Wooster (the slip-ons) and Royale (lace-ups) options, and I'm loving the spring updates on these classic styles. From new colors (the blush) to textures (how cool is the perforated leather?), they've got something to suit every style. I am such a fan of minimalist fashion, and this brand really just exudes that cool and effortless sense of style.
Ps. If you're curious how to style the pink sneakers, just swap the striped tee for a white v-neck and voila, you're good to go!
**Photos by Brandon Hill Photography
white sneakers – GREATS / pink sneakers – GREATS / skirt – TOPSHOP (sold out, linking to similar) / handbag – FRYE / tee shirt – MADEWELL / sunglasses – similar NORDSTROM
A big thank you to Greats for sponsoring this post! All opinions are my own.