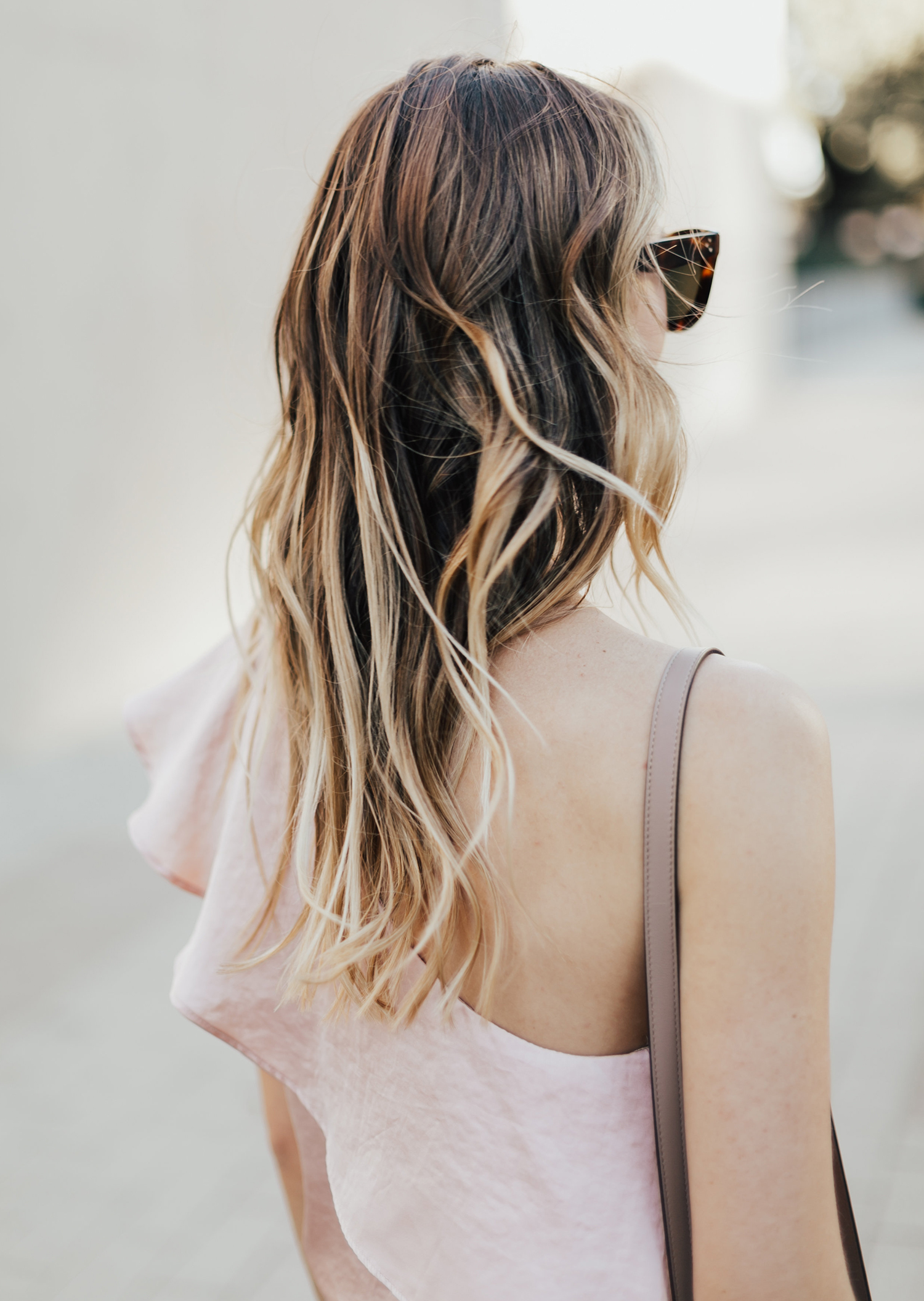 Happy weekend, loves! I'm super excited to share a little hair care secret weapon with y'all today and give you the inside scoop on how to keep those brassy tones away! As my 4-year-old niece, Evy, tells me when she looks at my hair…"Auntie O, you look like Belle on top and Elsa on bottom!" Ohh little sweetheart, that's probably the most perfect way I've ever heard someone describe what balayage hair color looks like haha! When it comes to keeping my hair fresh between salon visits, I'm a major advocate for purple shampoos and conditioners because my natural tone tends to gravitate towards the brassy/yellow-orange color. My colorist always recommends that I use a purple shampoo to keep my blonde color on the cooler spectrum. Today I'm SO excited to partner with dpHUE and share a fun & casual Valentine's Day look and talk about my haircare beauty routine – because let's be honest, when your hair is on point, you really do feel so much better and more confident! (…Or at least I certainly do…a good hair day should never go unnoticed, ha!).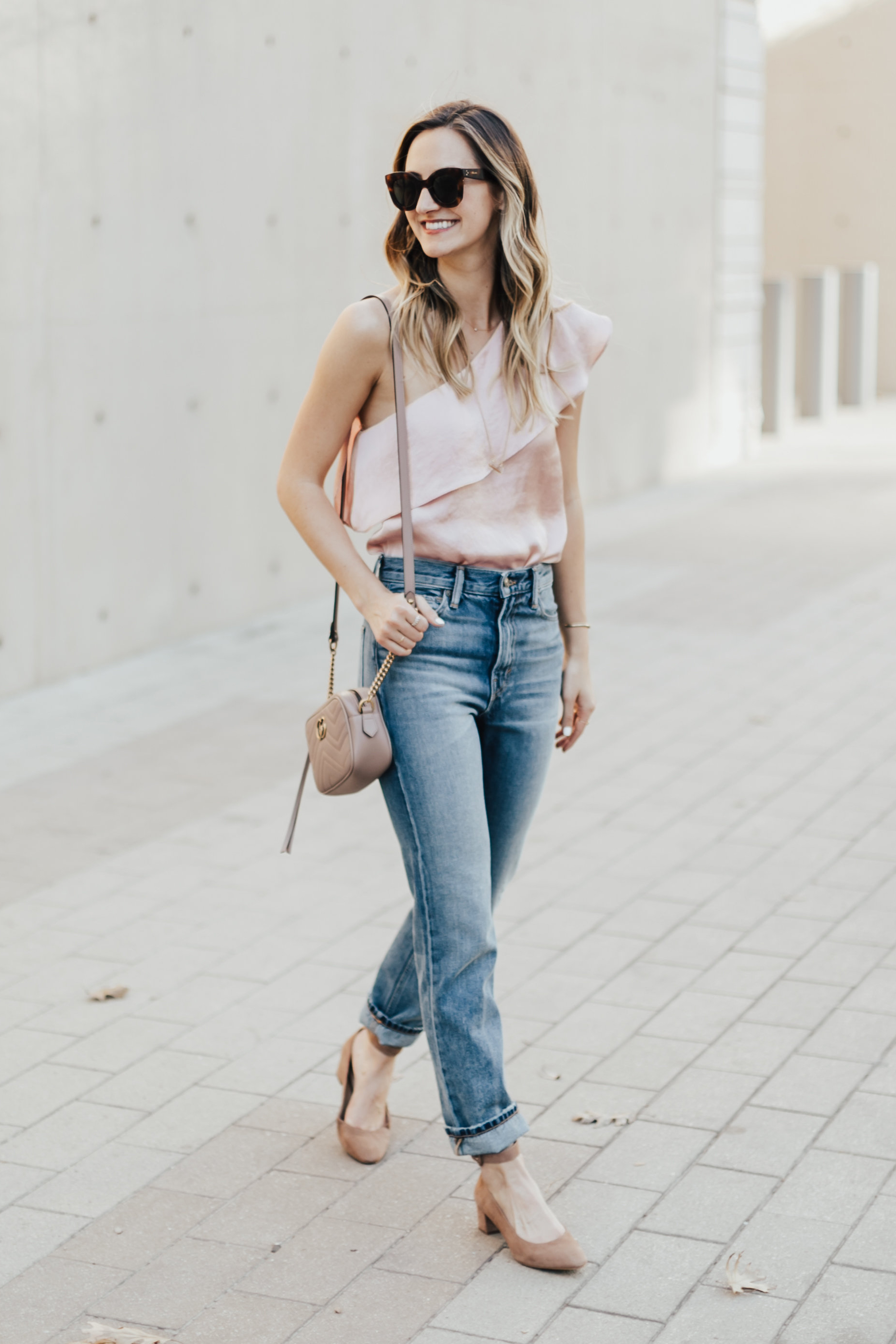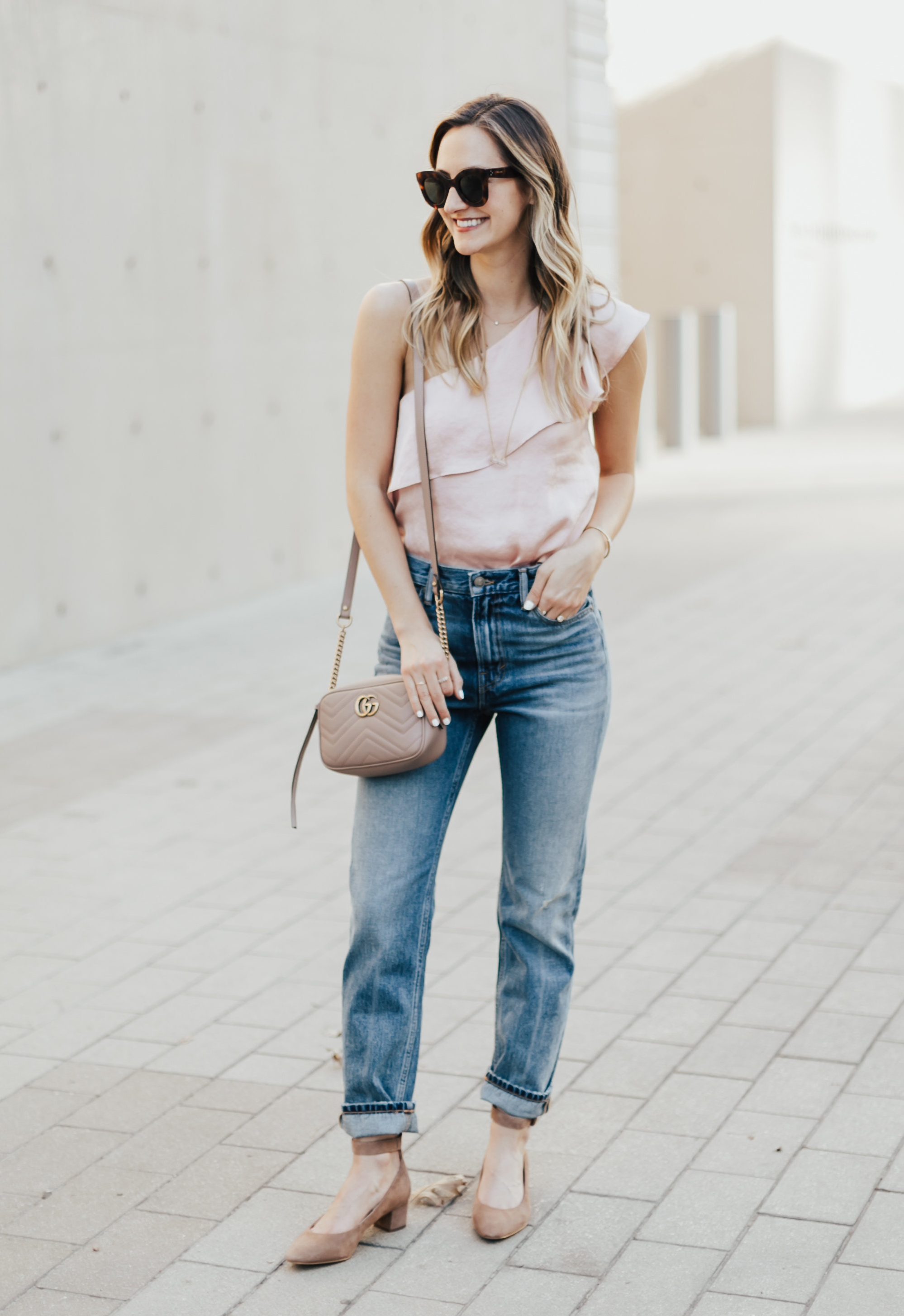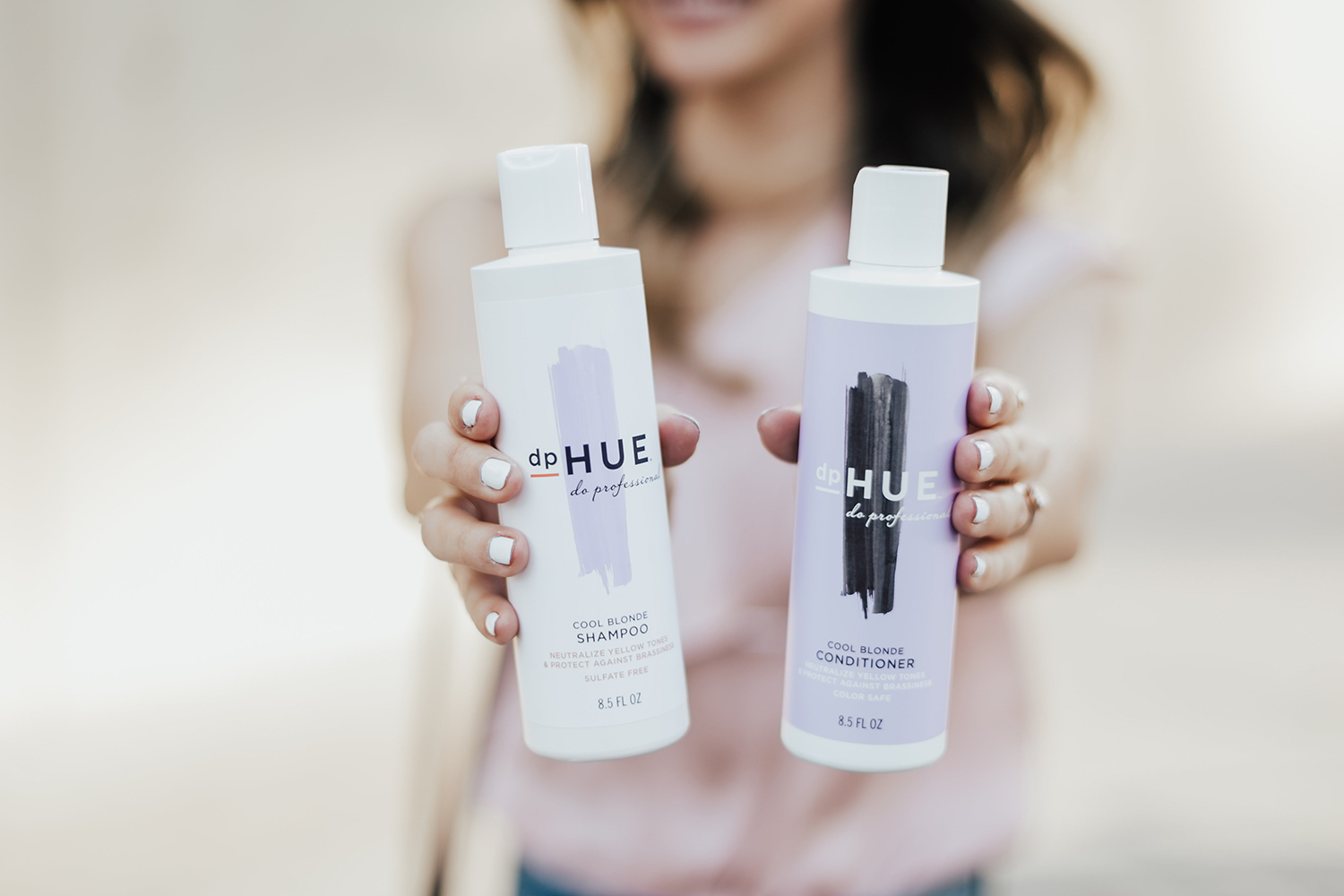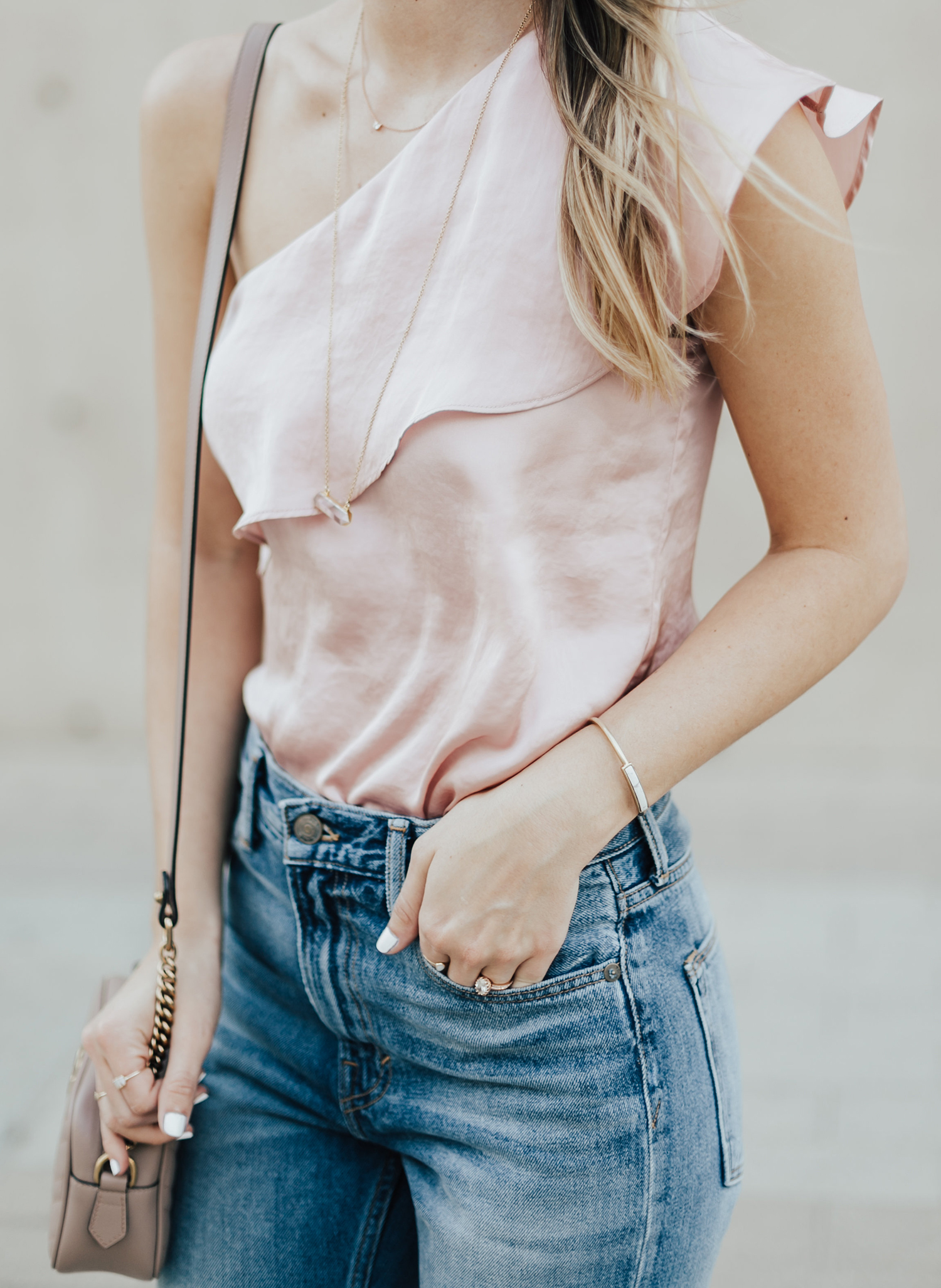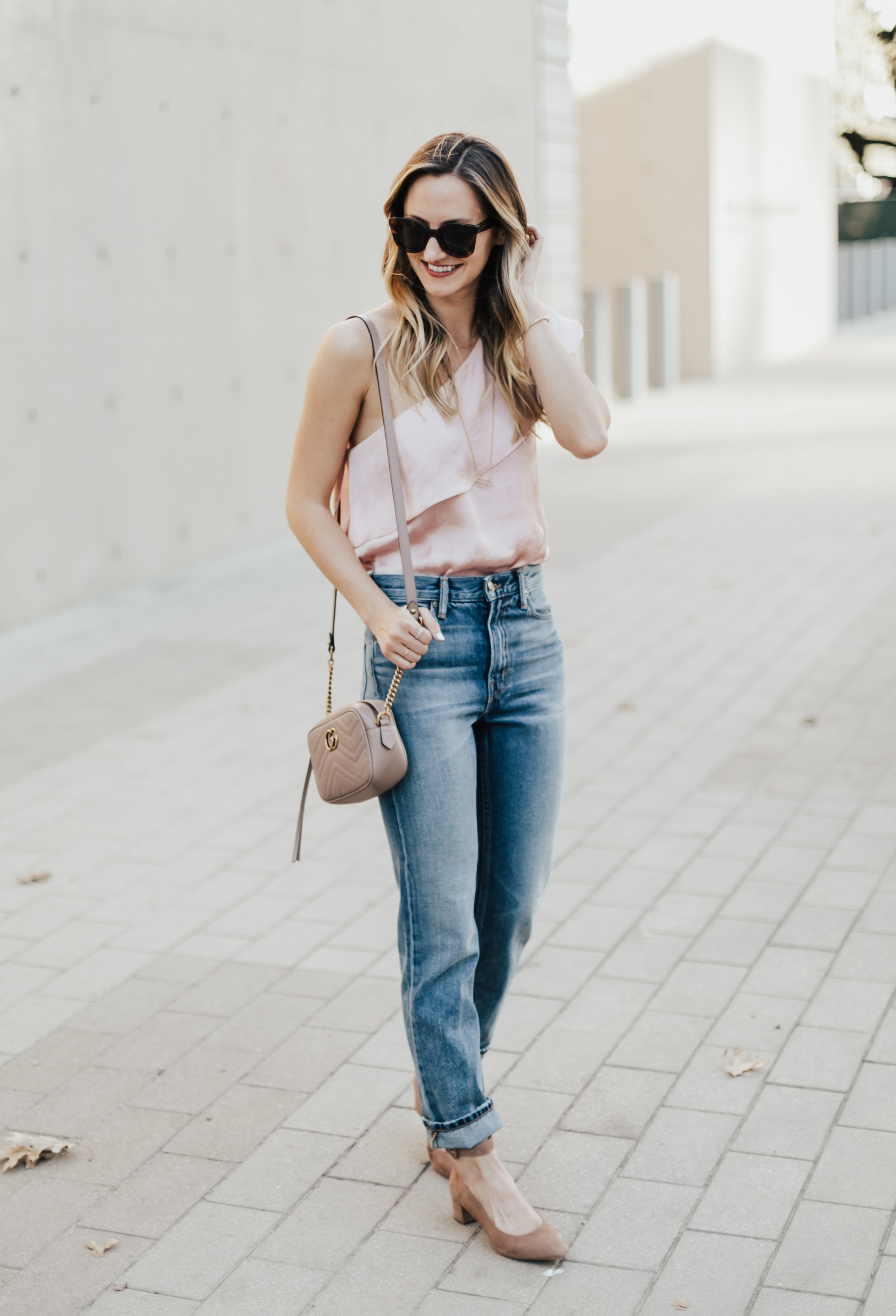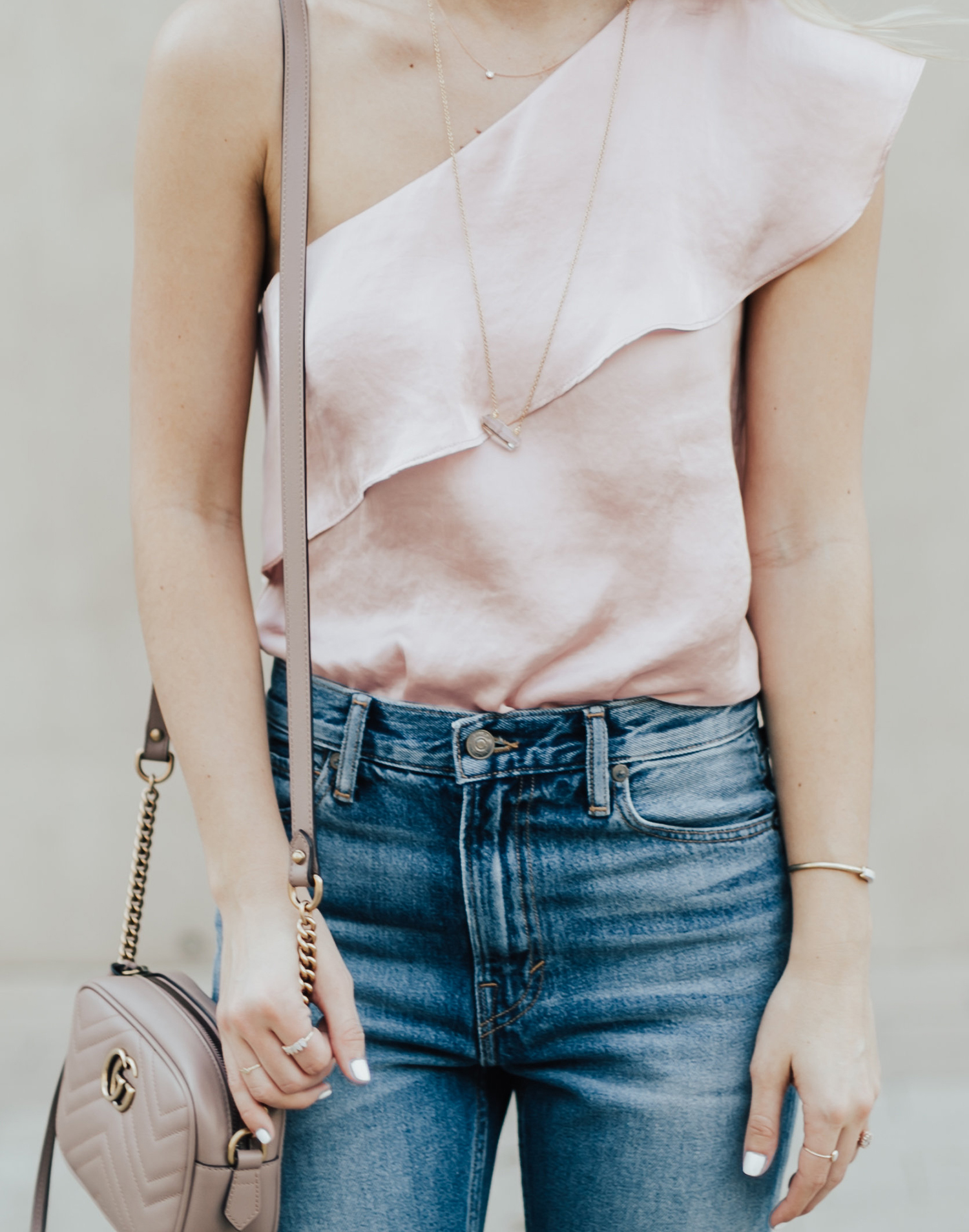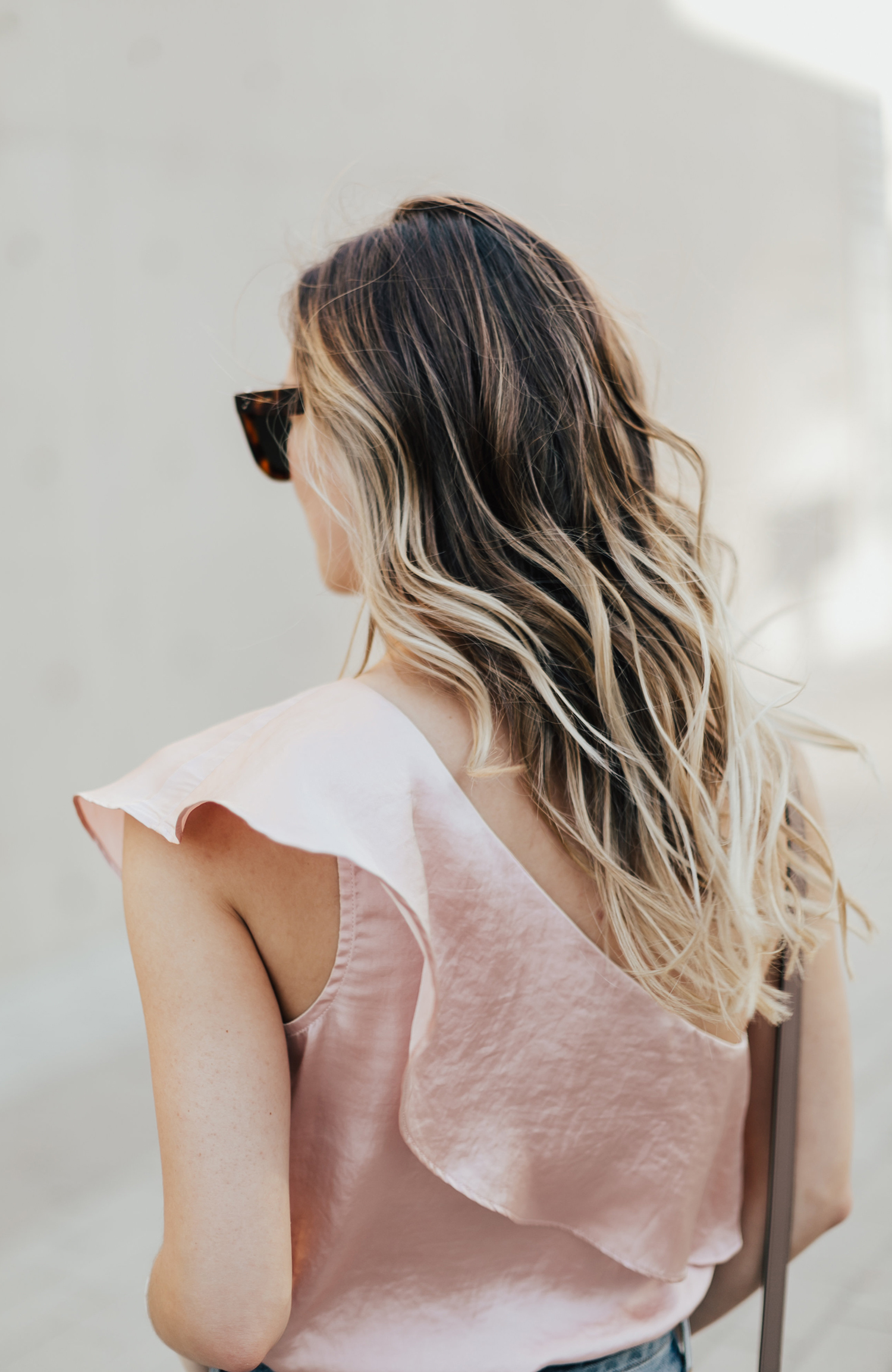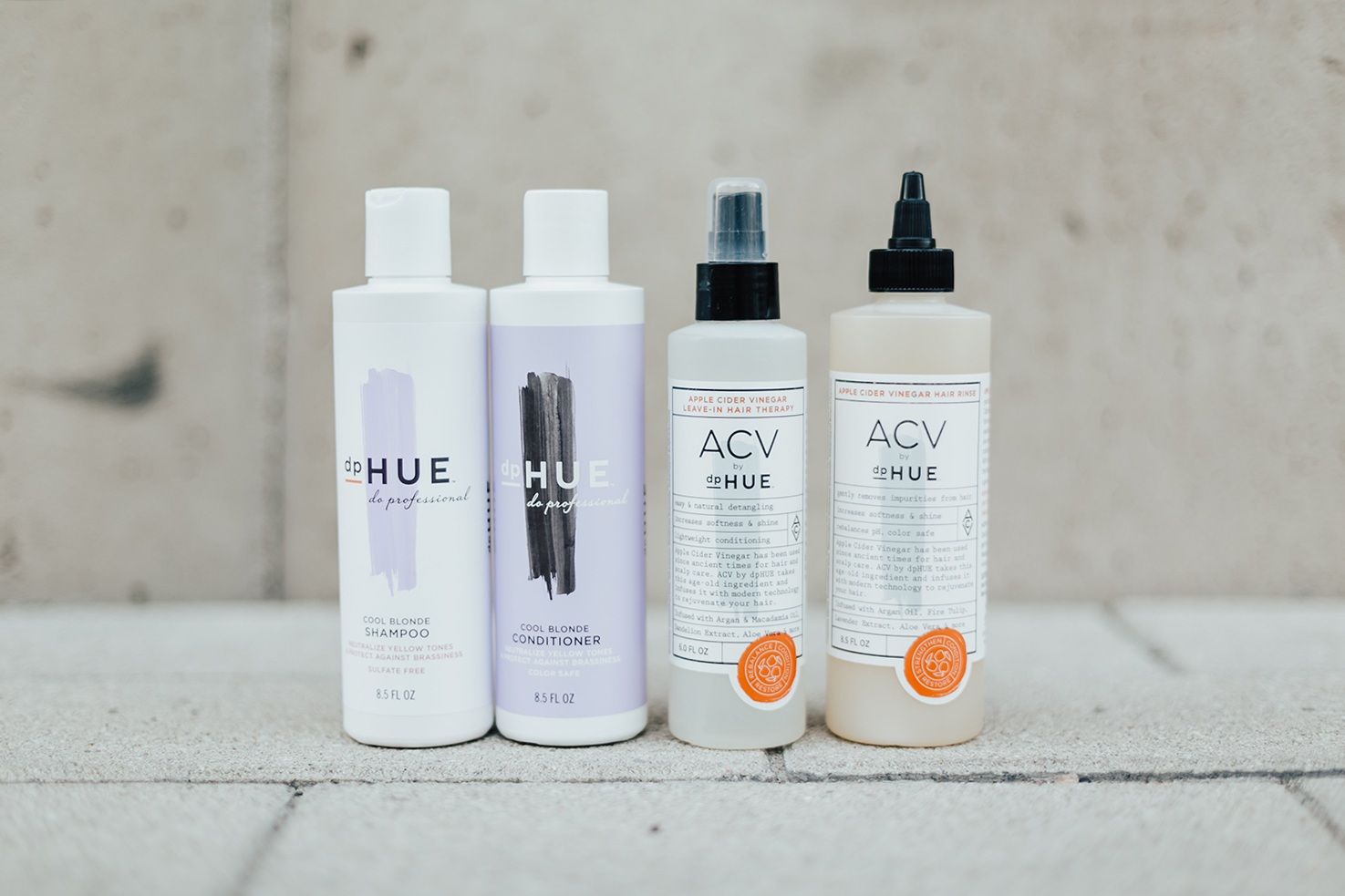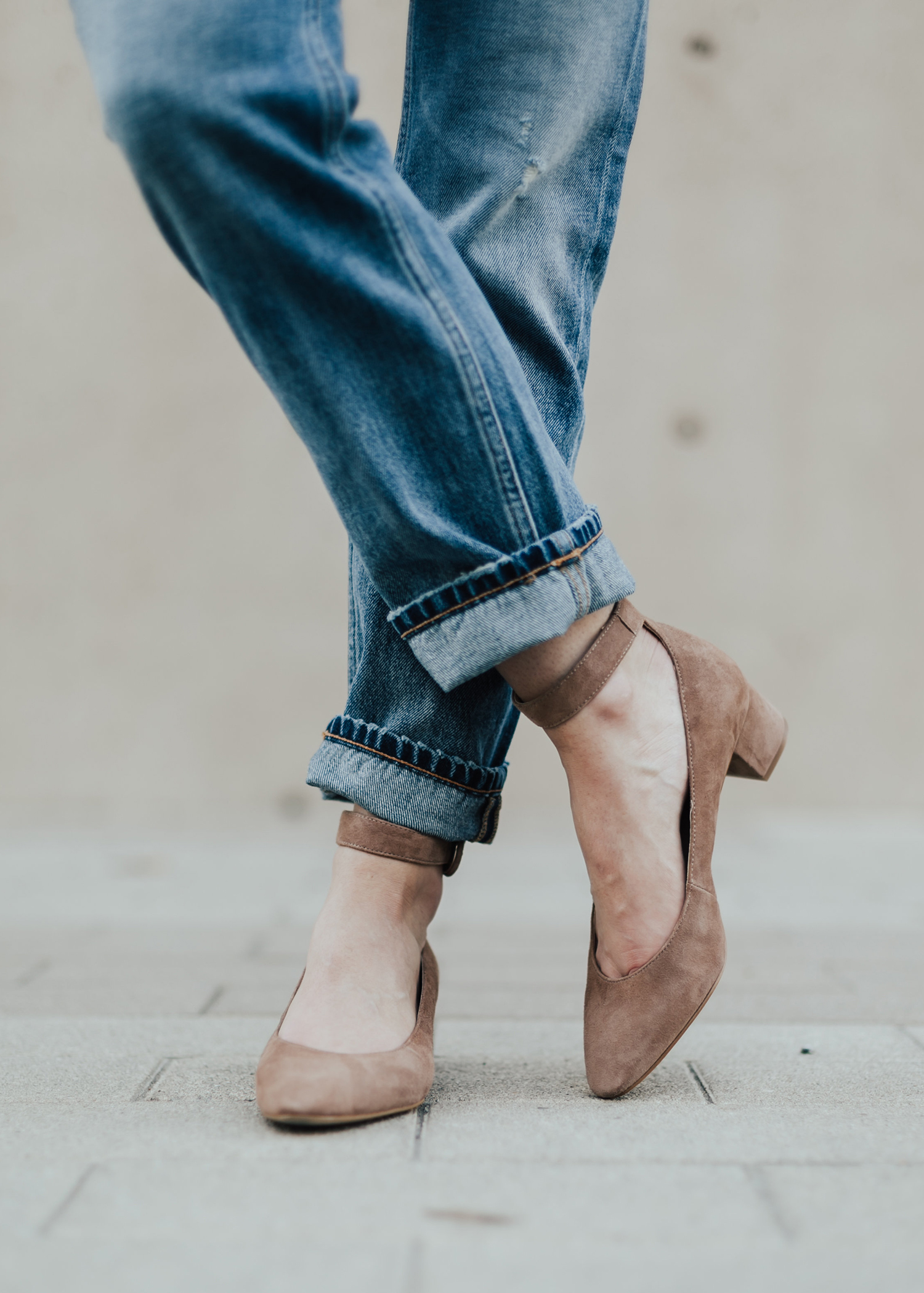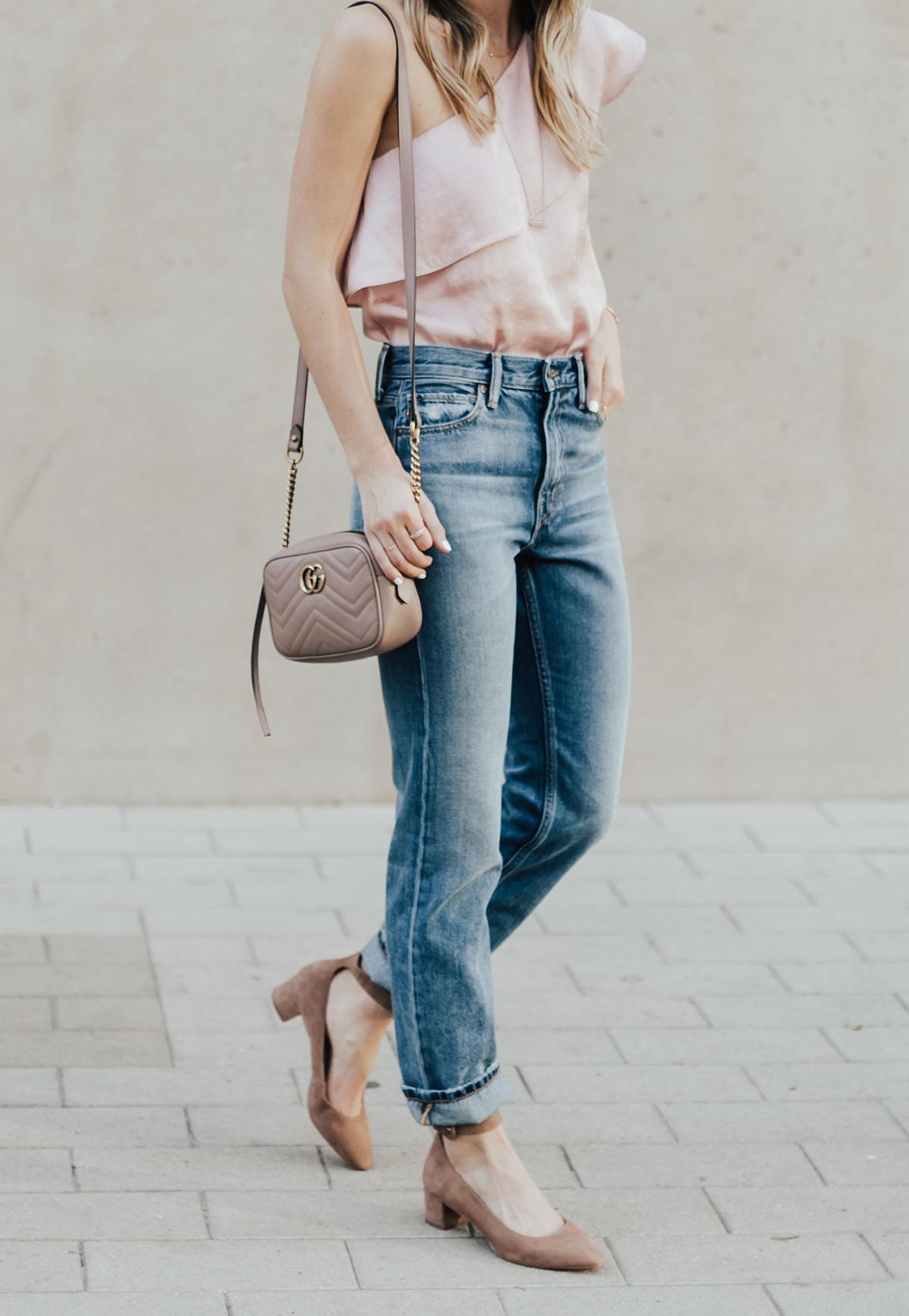 When it comes to hair color, I have done. it. all. No really… my first dye sesh was in 6th grade and I went from a natural dirty-blonde color to a strawberry blonde…it was an interesting look, to say the least ha! From nearly black to bright blonde, I've put my hair through a lot over the years and I'm pleased to say that after trying so many different things, being that perfect mix of brunette and blonde really feels most "me." That said, now that I've found the proper color combo, it's time to maintain it! I wash my hair every other day and incorporate dpHUE Cool Blonde shampoo and conditioner a couple times per week. Cool Blonde Shampoo neutralizes the hair's yellow tones and reduces brassiness and warmth while it cleanses. The best part? It can be used on both natural or color-treated hair.
Aside from the dpHUE shampoo/conditioner combo, I've been excited to try out the dpHUE Apple Cider Vinegar Hair Rinse, which I'll agree, sounds strange, but it is wonderful! It can work as a shampoo/conditioner substitute that really cleans an oily scalp and leaves your hair feeling soft and shiny. Ps. The reviews online are really helpful, definitely recommend reading them! I've also been using the Apple Cider Vinegar Leave-In Hair Therapy after I wash my hair (with shampoo/conditioner as normal) to help de-tangle, de-frizz and help moisture. It's infused with argon oil, macadamia oil, dandelion extract and aloe vera.
Since getting into blogging, I've definitely become more interested and open to trying new beauty products. I feel like I have finally built up a really awesome assortment of haircare, makeup and skin products I really love and stand behind! Purple shampoo was something I had zero idea about over a year ago, and now it's an absolute must for me to keep my hair looking and feeling beautiful.
…I think I'm Valentine's date night ready now! 😉 Do you have any haircare products you swear by? Would love to learn about them! Feel free to leave a comment below!
Ps. For those who have asked on my Instagram, I get my hair color + cut done by Kacie Febbo over at Milk & Honey Salon! Can't recommend enough – she is AMAZING!
**Photos by Brandon Hill Photography
SHOP dpHUE: COOL SHAMPOO / COOL CONDITIONER / APPLE CIDER VINEGAR HAIR RINSE / APPLE CIDER VINEGAR LEAVE-IN HAIR THERAPY

SHOP MY LOOK: top – NORDSTROM (just $35!) / jeans – VINCE / shoes – NINE WEST / handbag – GUCCI / sunglasses – CELINE (similar lower priced option HERE)

A big thank you to dpHUE & Sephora for sponsoring this post! All opinions are my own.