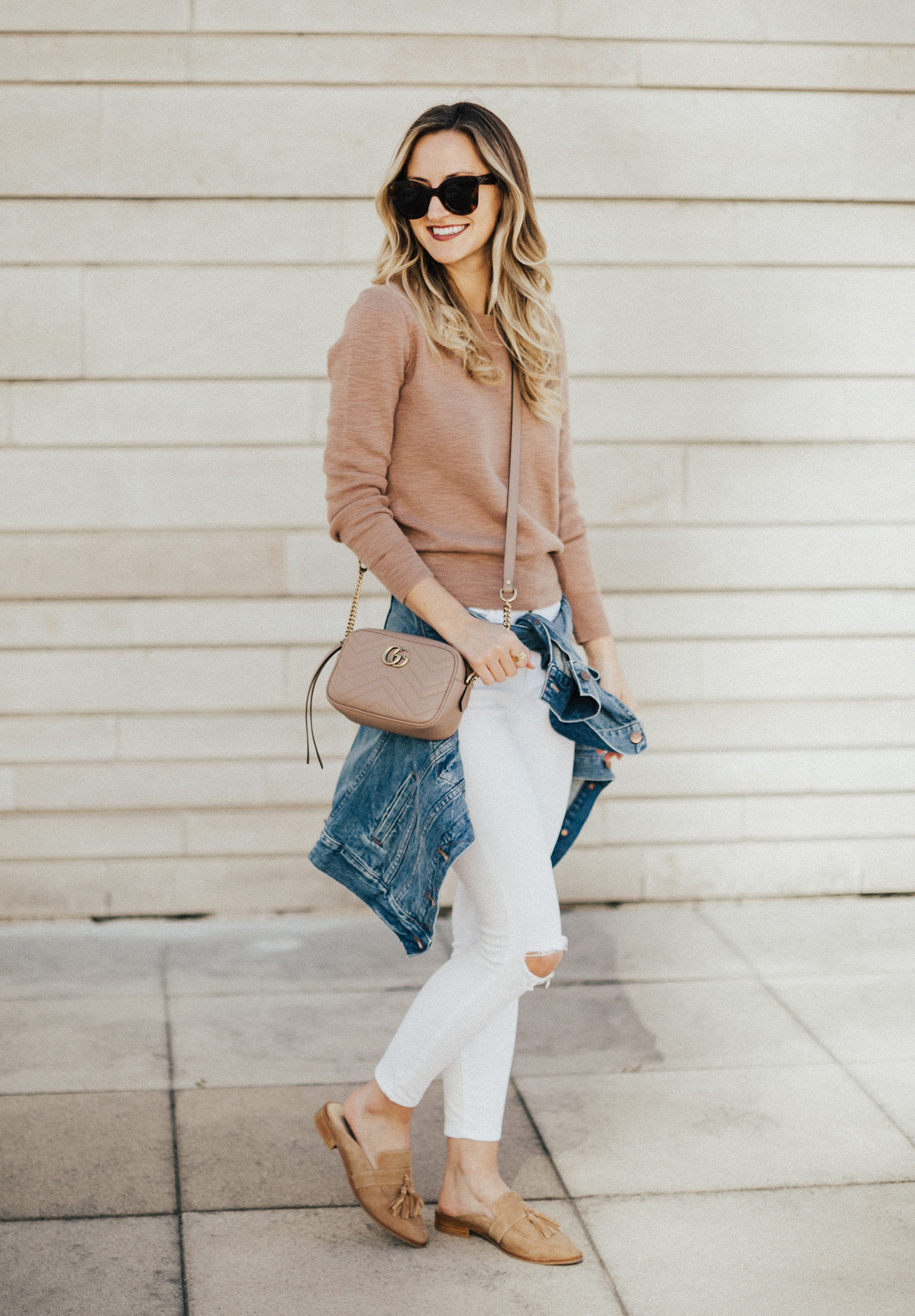 Hi gals, how's your week going? Mine is movin' along just fine – productive but relaxed…imagine that for me? I am normally a giant ball of stress by the middle of the month, but I've been making a point to keep repeating the word "balance" in my head throughout the day so that I don't allow myself to get overwhelmed. Truth be told, it's been helping me a TON! Also helps to prioritize my schedule and then nix the rest…I've even been shutting my laptop by the time Blake gets home from work. I feel healthy, more present and above all, happy. Hoping I can turn this new mantra into a lifestyle. I am understanding more and more just how important work/life balance is!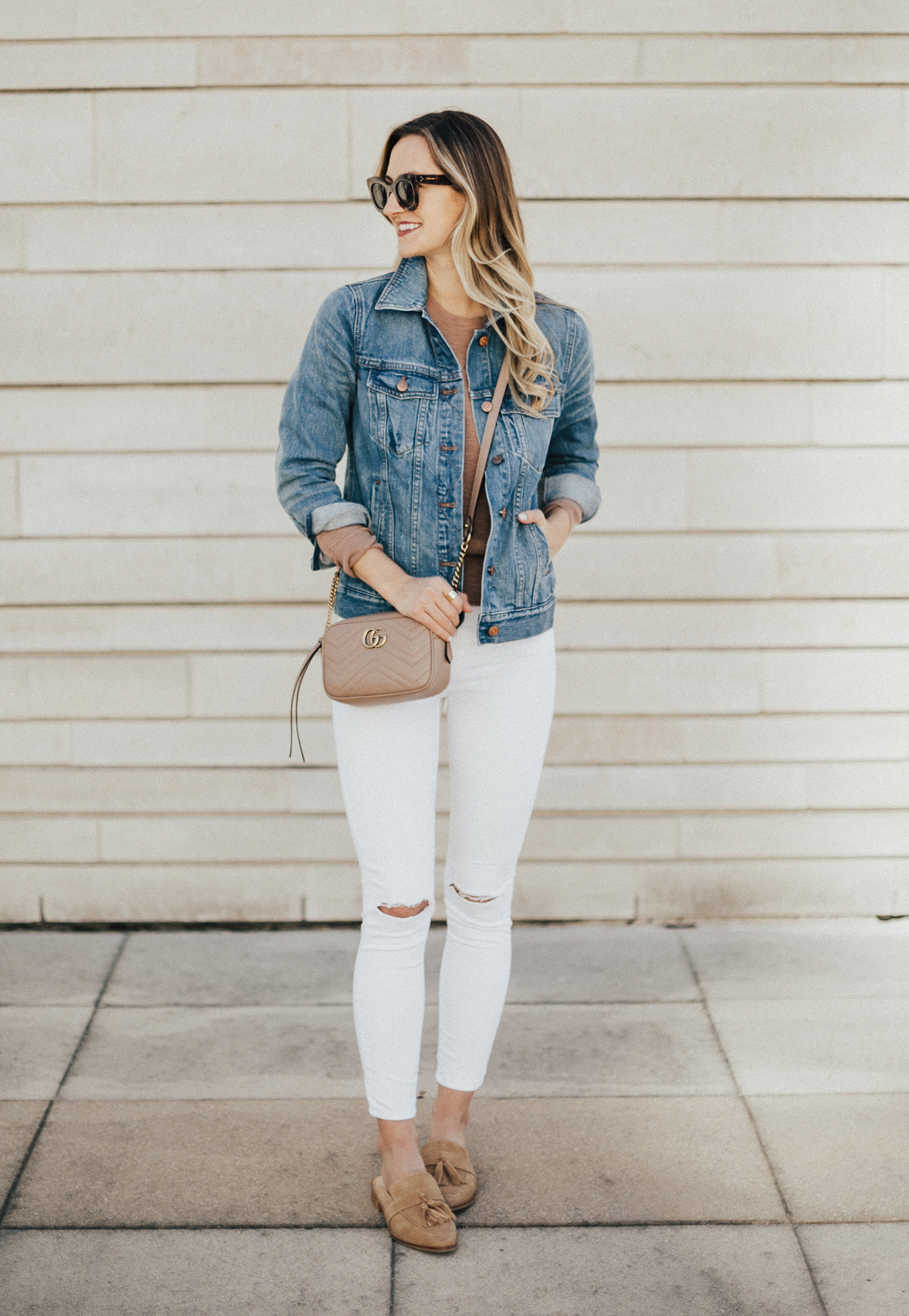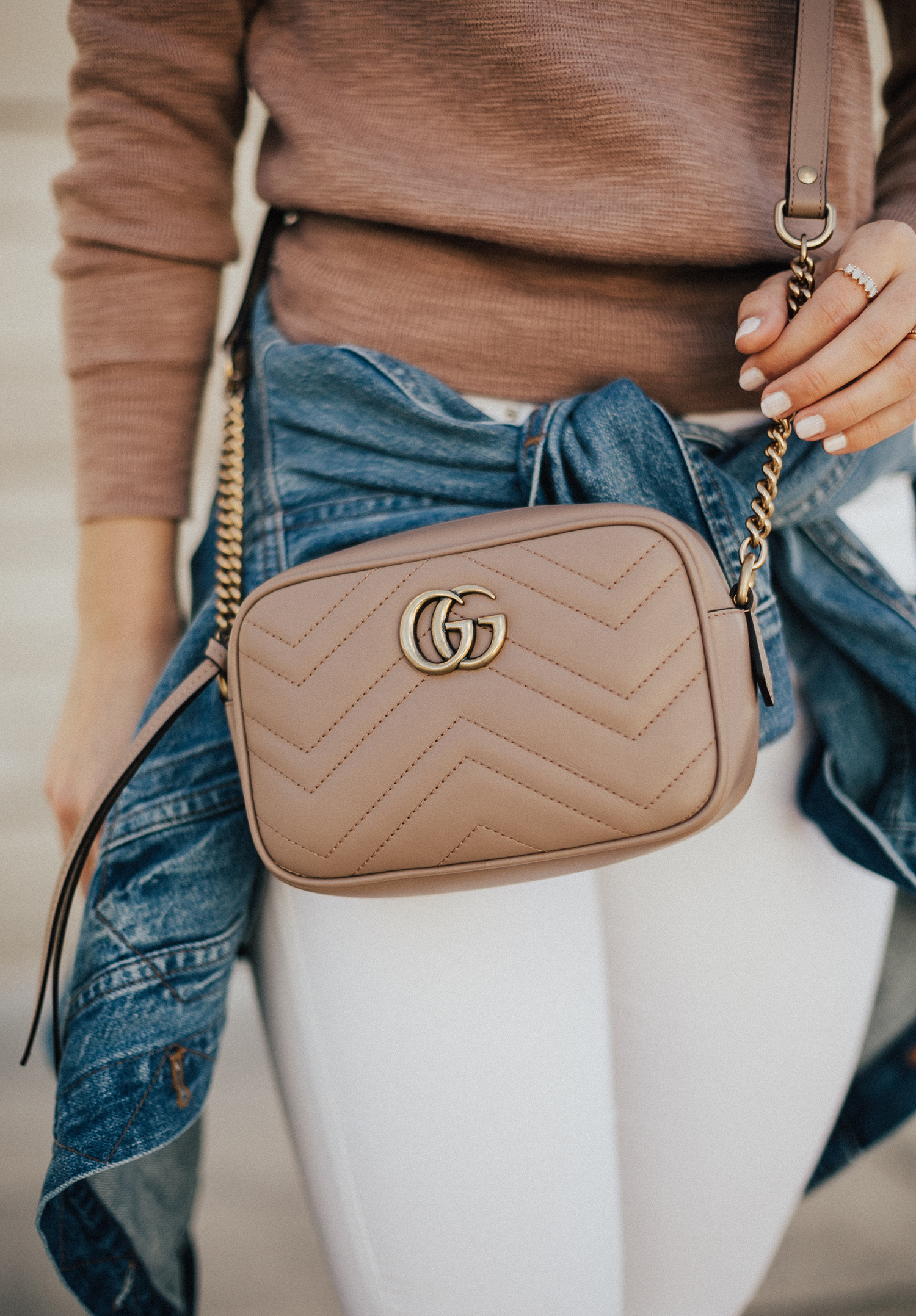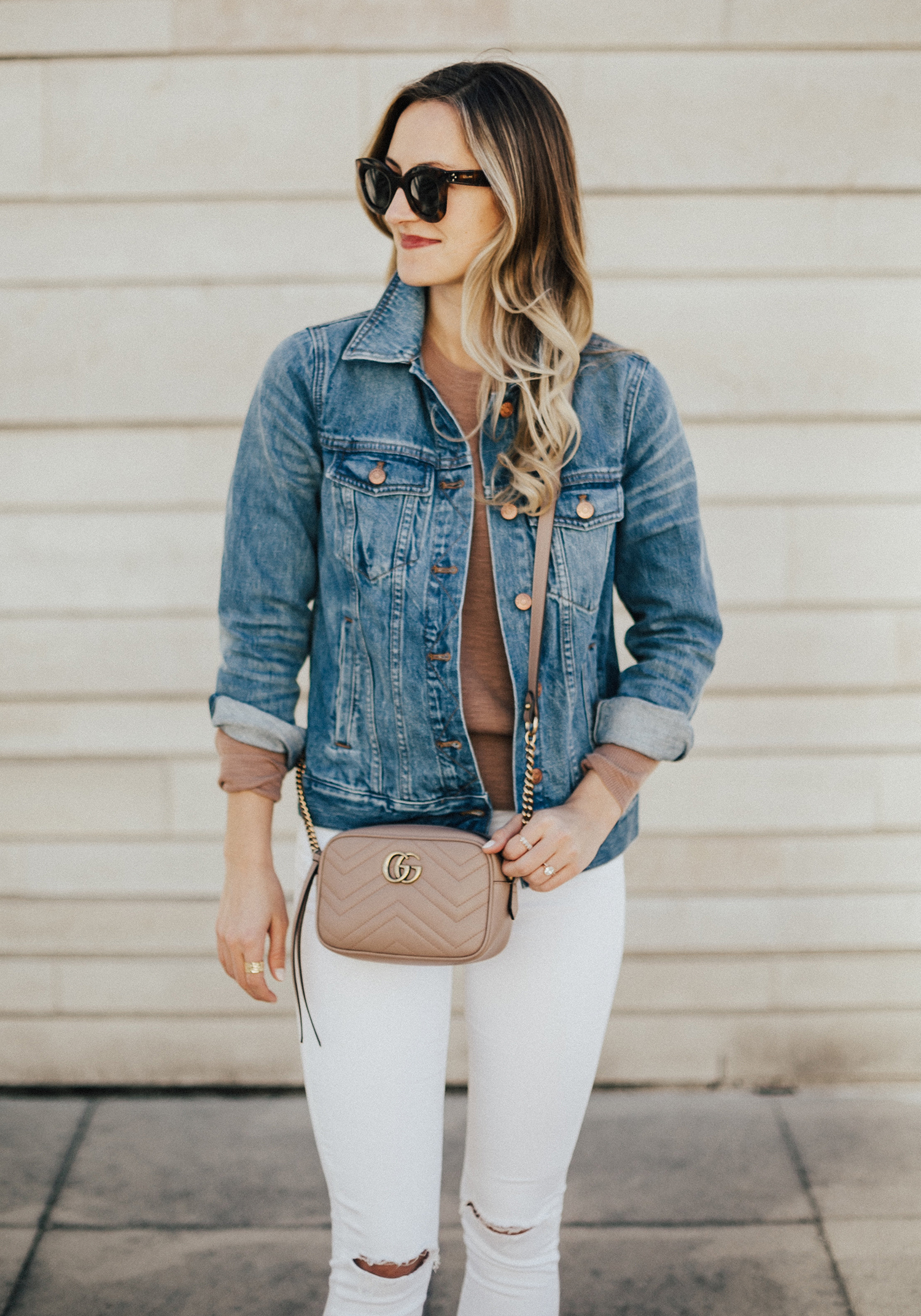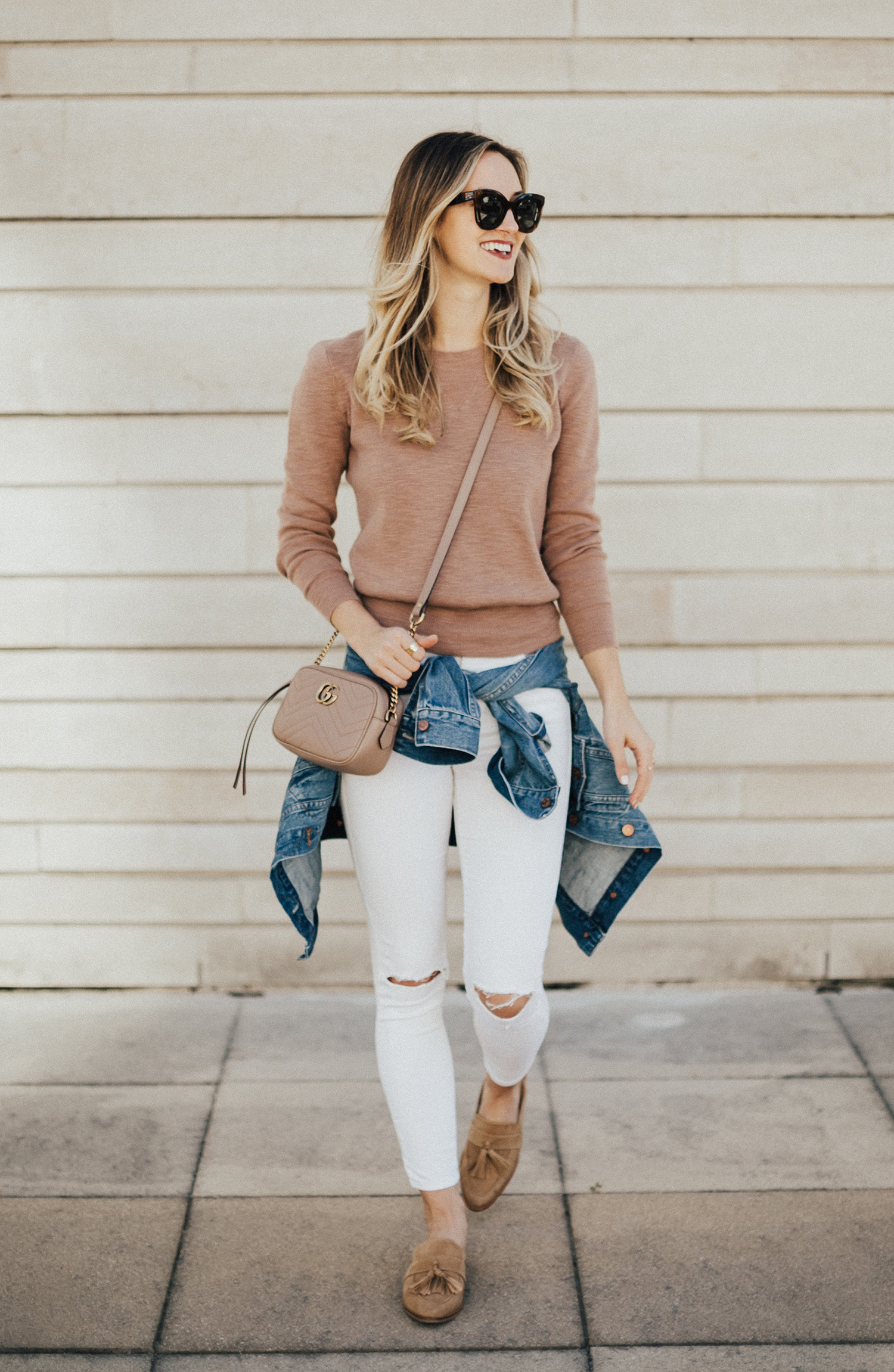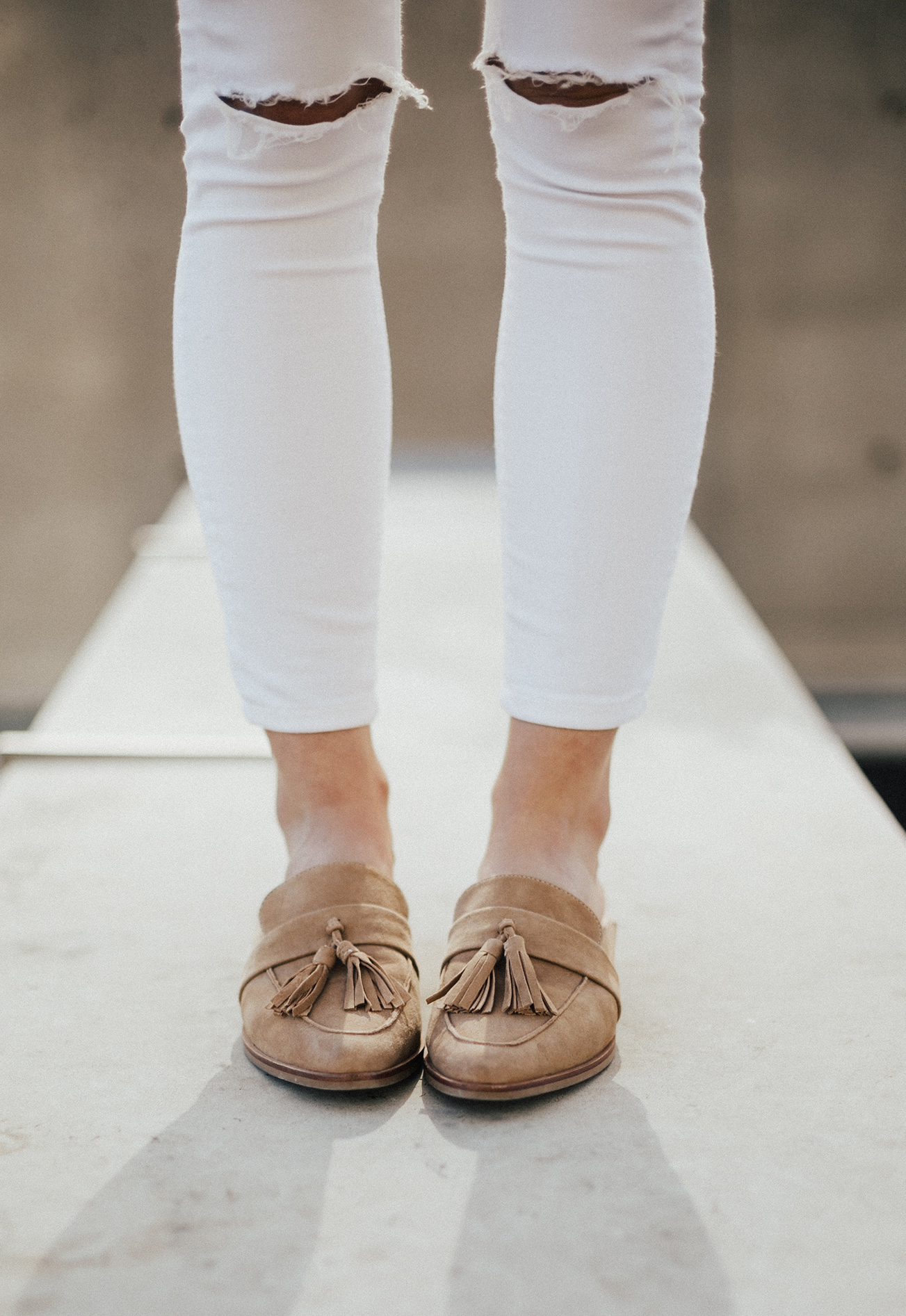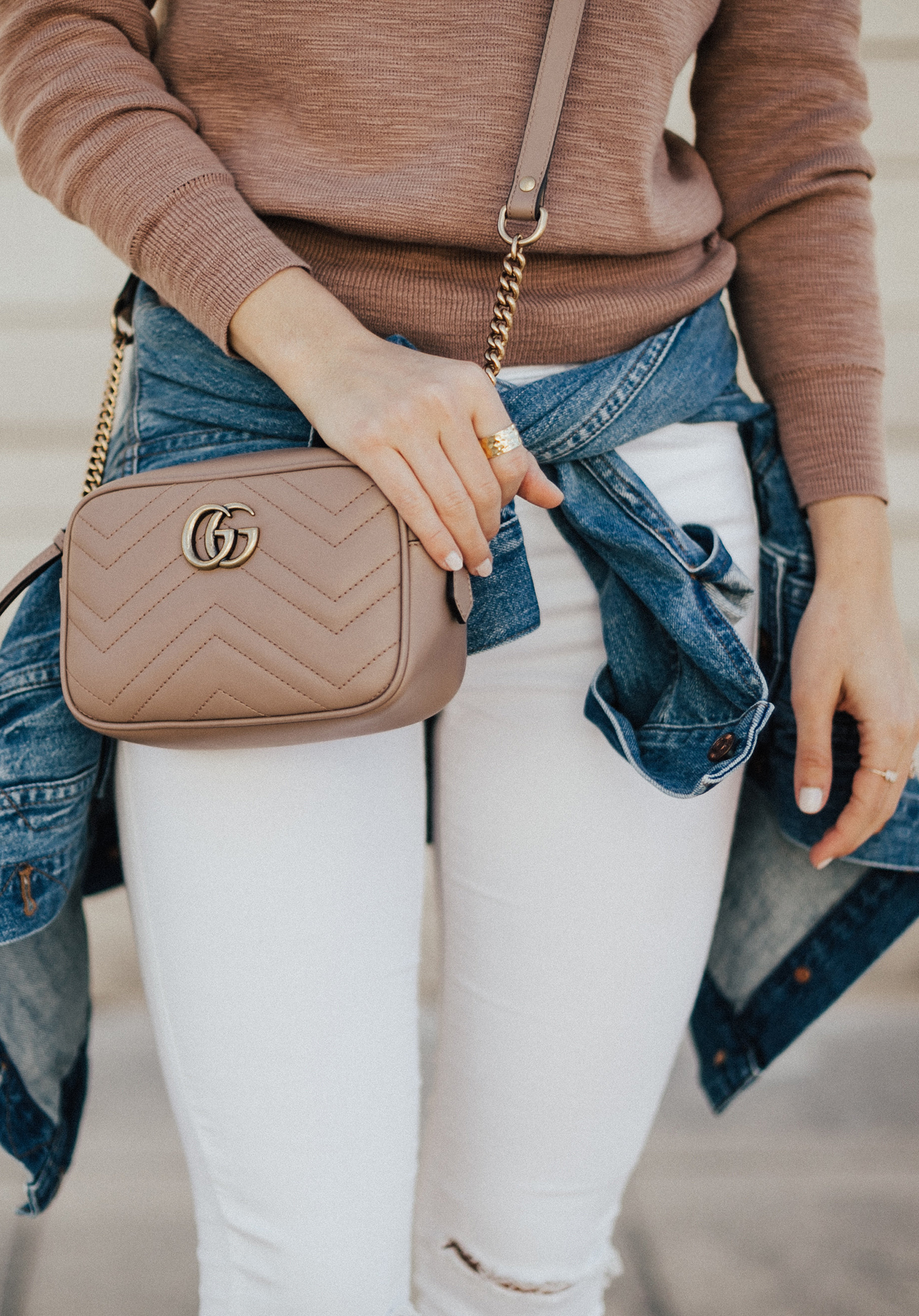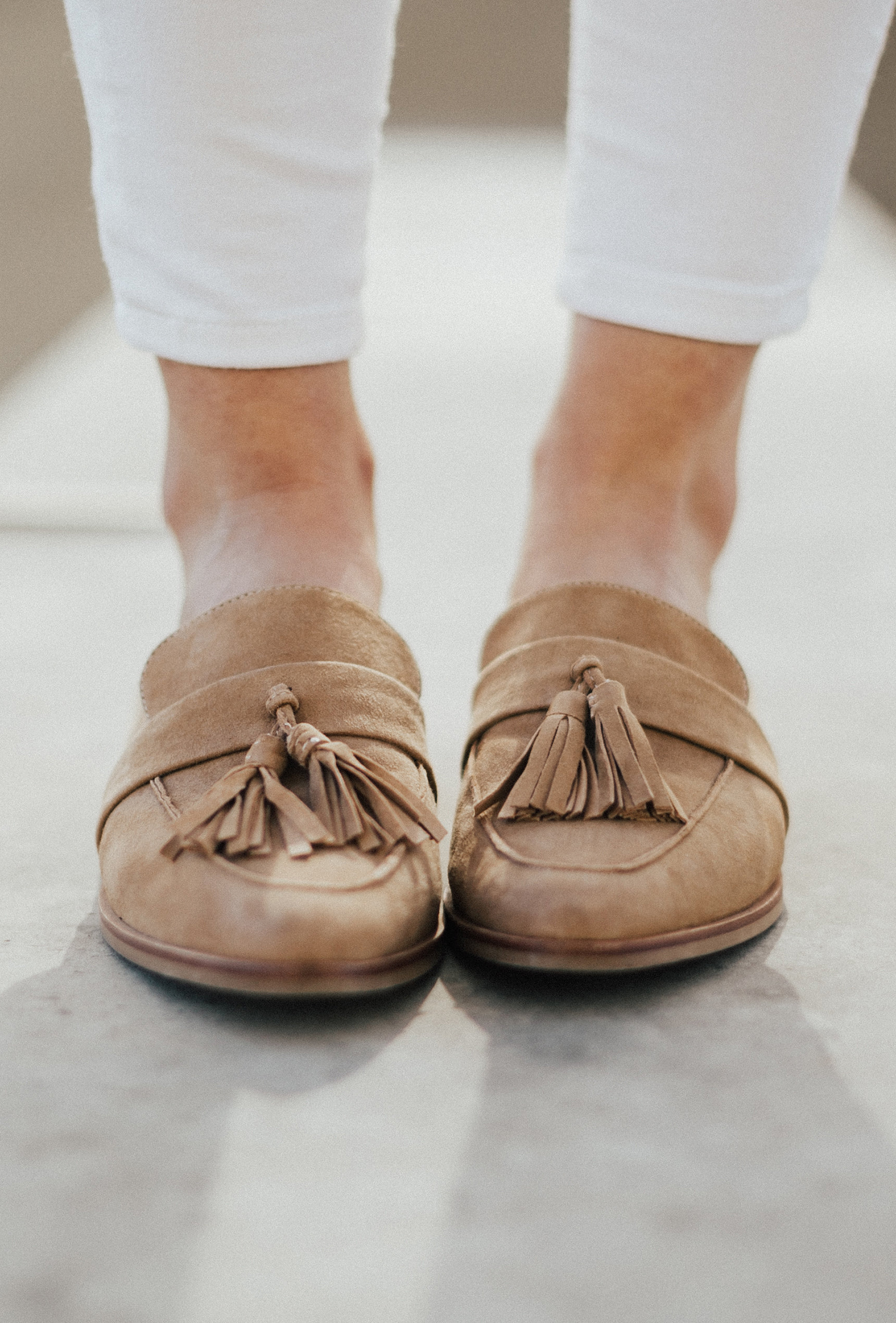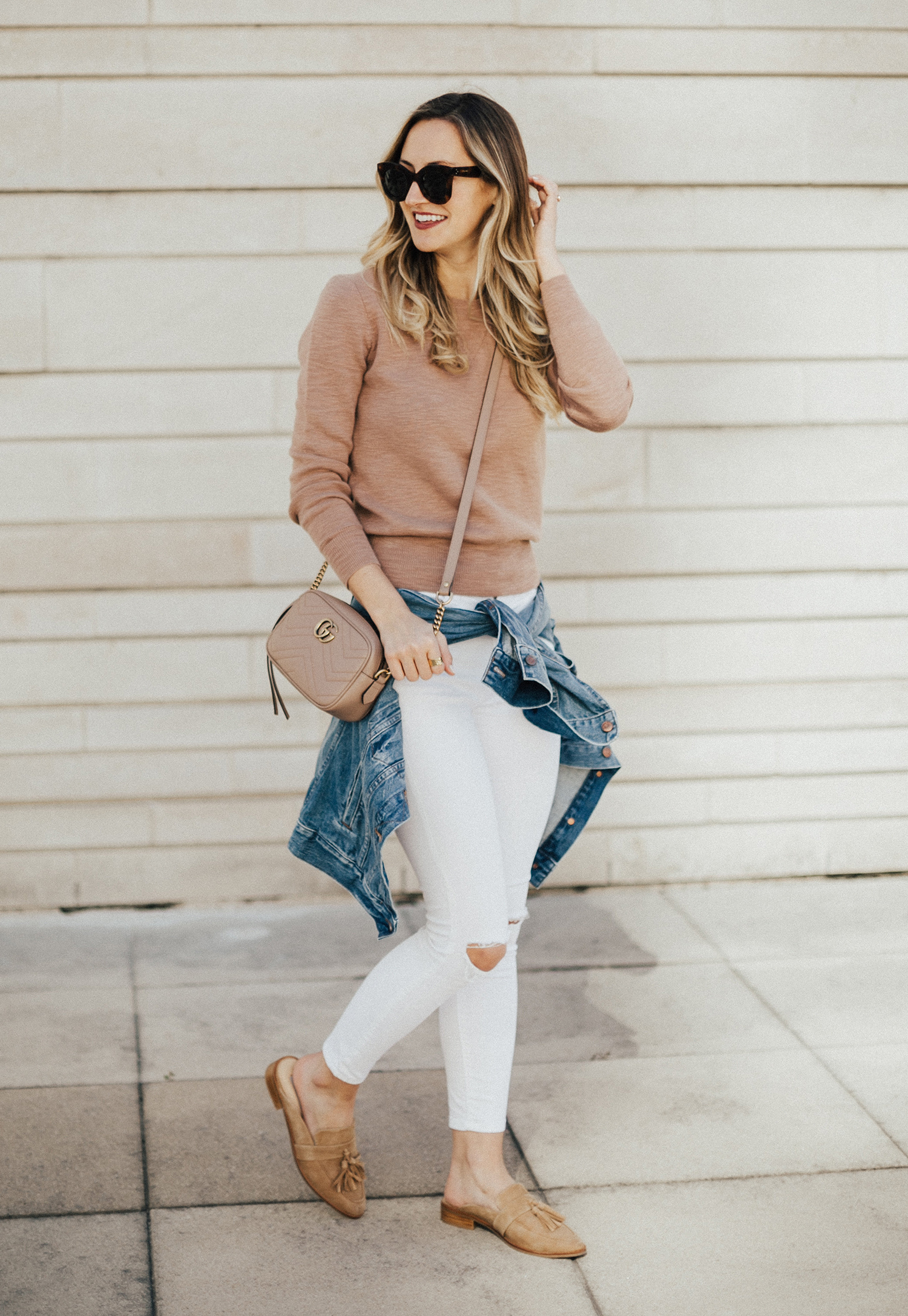 When I think of brands that I really align with aesthetically and feel the most "me," at the top of my list is always Madewell. It's one of those brands that continues to come out with beautiful basics and neutrals that can be worn year after year, and mixed and matched, too. My sweater and denim jacket are both by Madewell and I am literally OBSESSED! I've been styling this sweater non-stop over on my Instagram feed, and let's just say this jacket has either been around my waist or over my shoulders since the day it arrived on my doorstep. This sweater is super cute layered over a classic striped long sleeve if it's still cold out, or paired with cutoff shorts and some Birkenstocks if your city is already onto spring temperatures (…like Austin!).
I am working on a full post dedicated to "designer bags to invest in," but I wanted to share that I keep a "handbag fund" set aside each month so that I can save up for splurge-worthy purses – and this one of my latest purchases! Given that my closet fills up quickly, I often sell my clothes to local shops and save up those funds until I have enough to buy something extra special. I'll admit, I've never been much of a labels kinda girl, but when you unwrap a Gucci handbag that you've worked hard to save for…lemme tell ya, it's a very good feeling! This bag was worth the price tag and so beautiful, it's also a timeless piece that I hope to pass on to kiddos of my own one day! Anyways…more on that later, just wanted to give a little background info on this one!
**Photos by Brandon Hill Photography
Alrighty friends, I'm off to shoot some fun blog content…gotta get to steaming a few looks, ha! Shop my outfit details below, hope you enjoyed this one! XOXO
SHOP MY LOOK
sweater – MADEWELL (wearing size XS) / jeans – ARTICLES OF SOCIETY / jacket – MADEWELL (wearing size XS) / shoes – STEVE MADDEN / handbag – GUCCI (similar lower priced option HERE) / sunglasses – CELINE (similar lower priced option HERE)