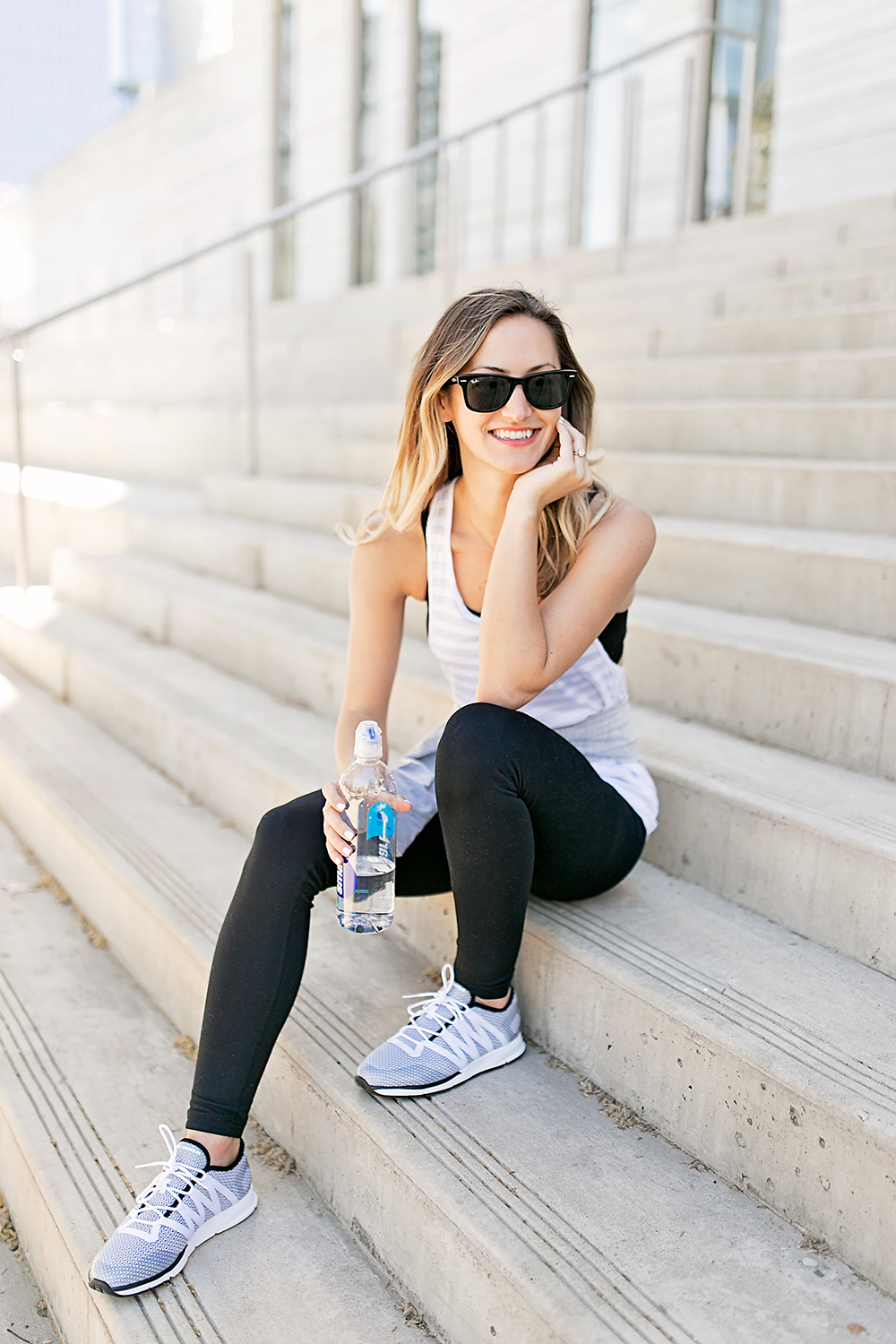 Anyone else all about a cute workout outfit and an awesome pair of running shoes? As fitness becomes a bigger part of my weekly routine, I am constantly on the lookout for practical and fashionable workout clothing – and shoes! I'm excited to partner with Finish Line today and give you the low down on these Under Armour running kicks! (Psst…they're currently on major sale, Y-A-Y!).
**Photos by Angie Garcia Photography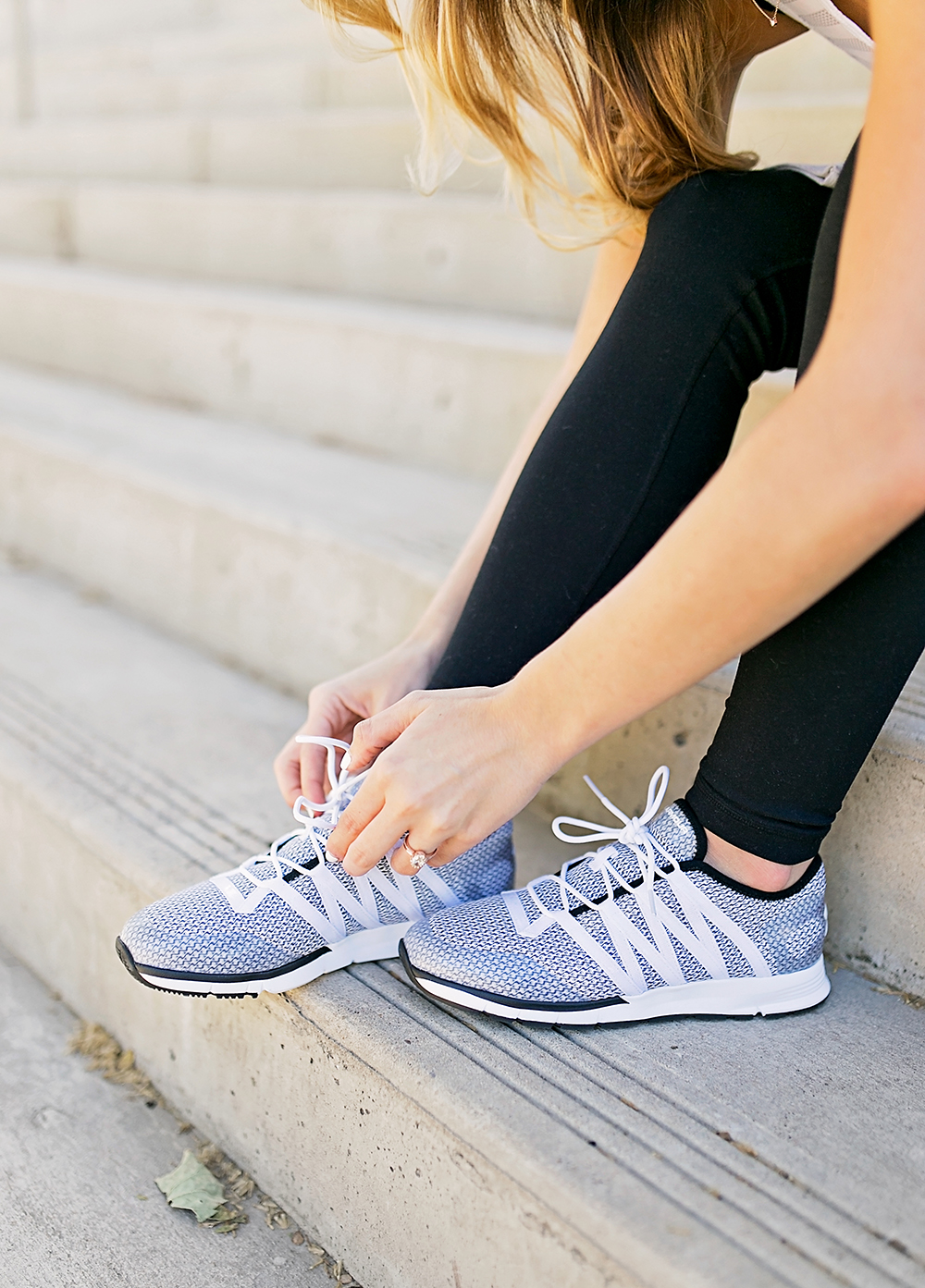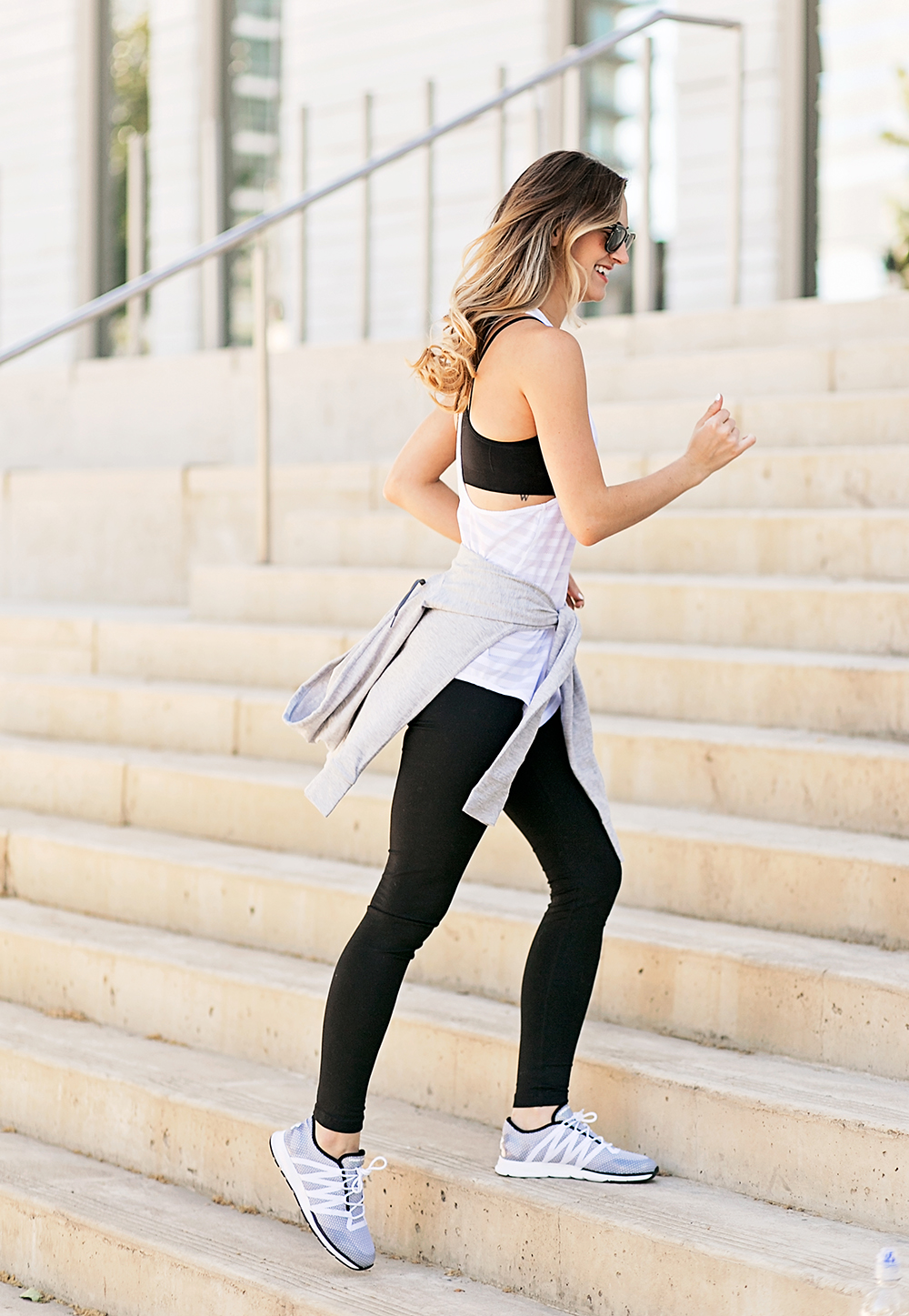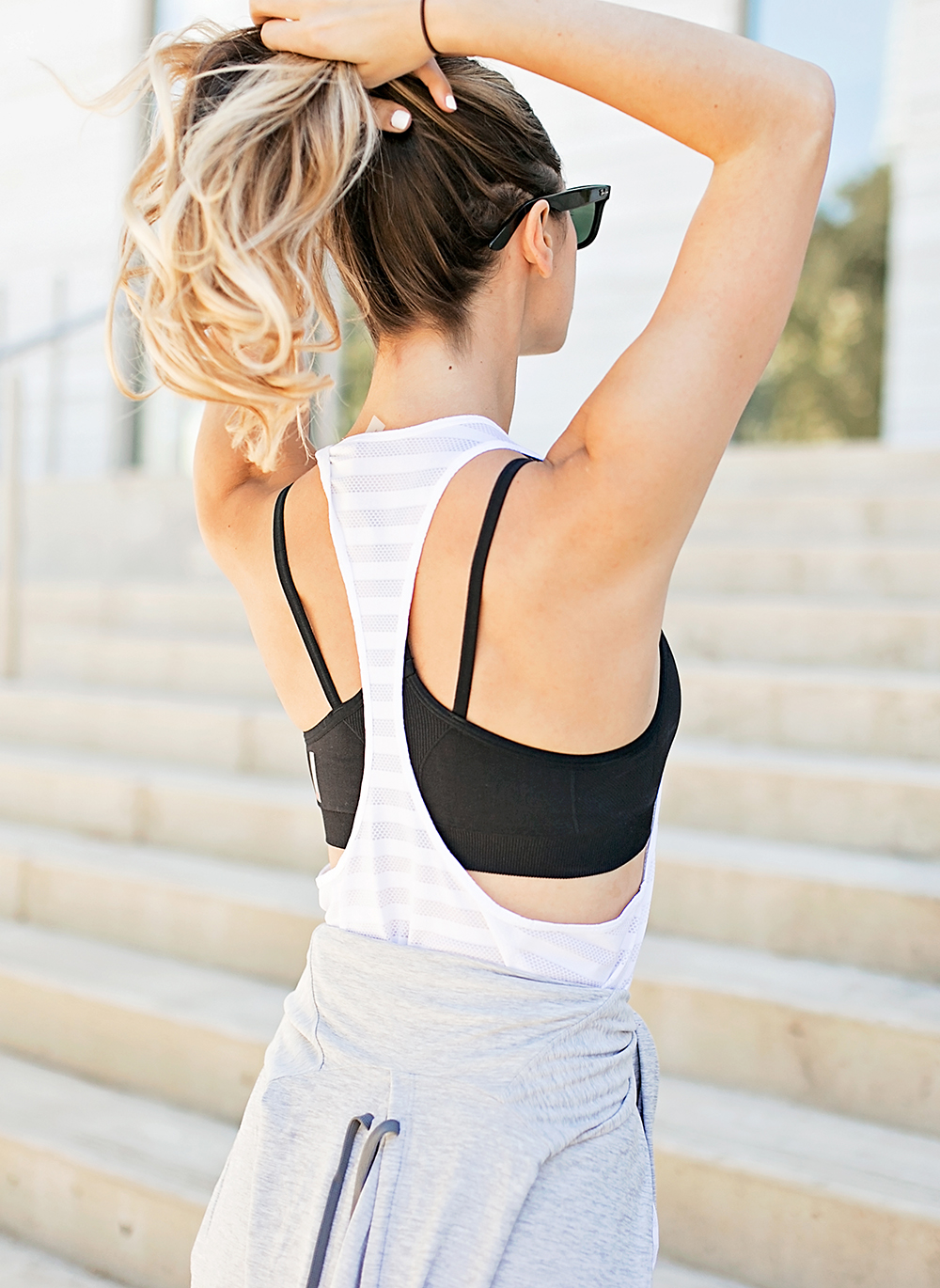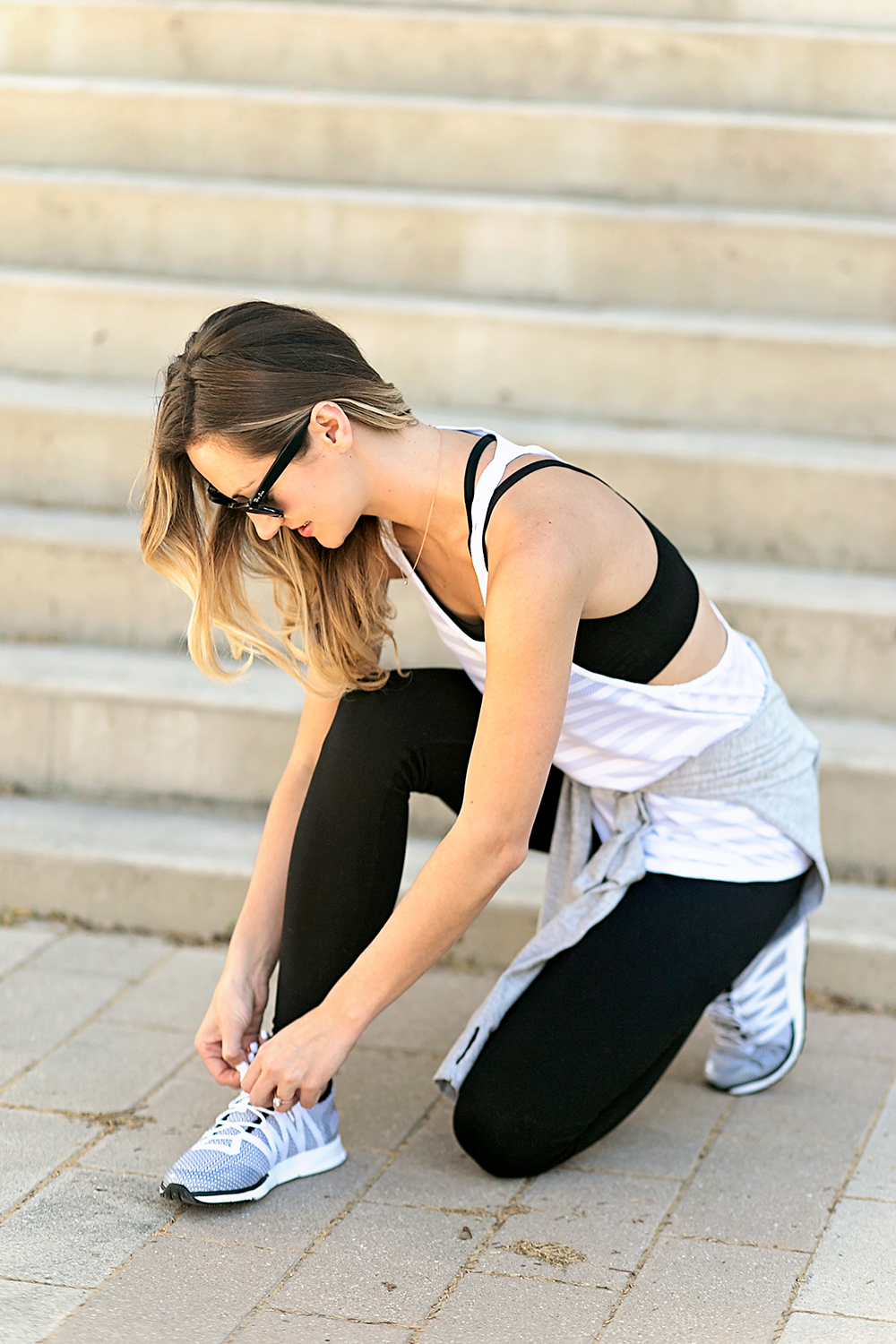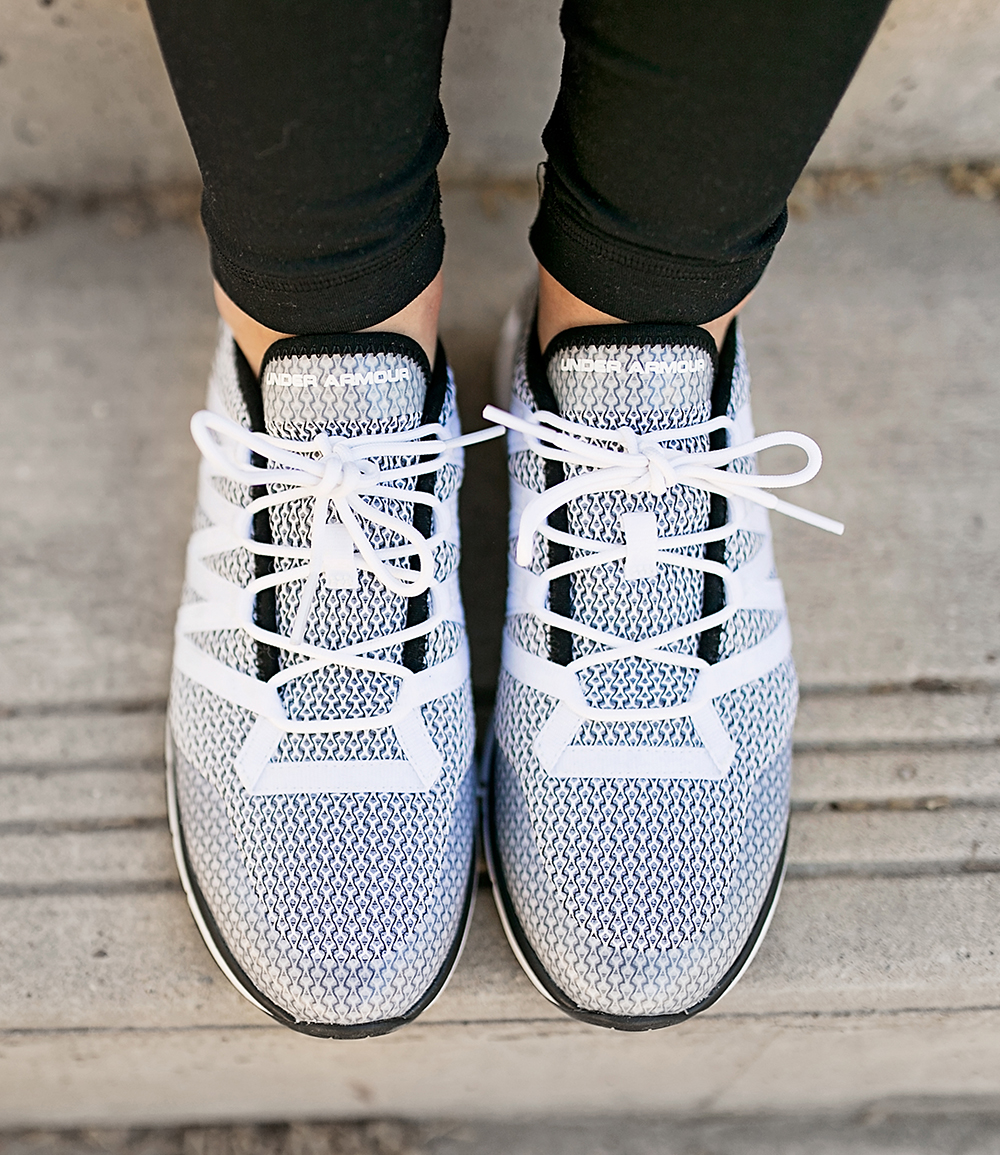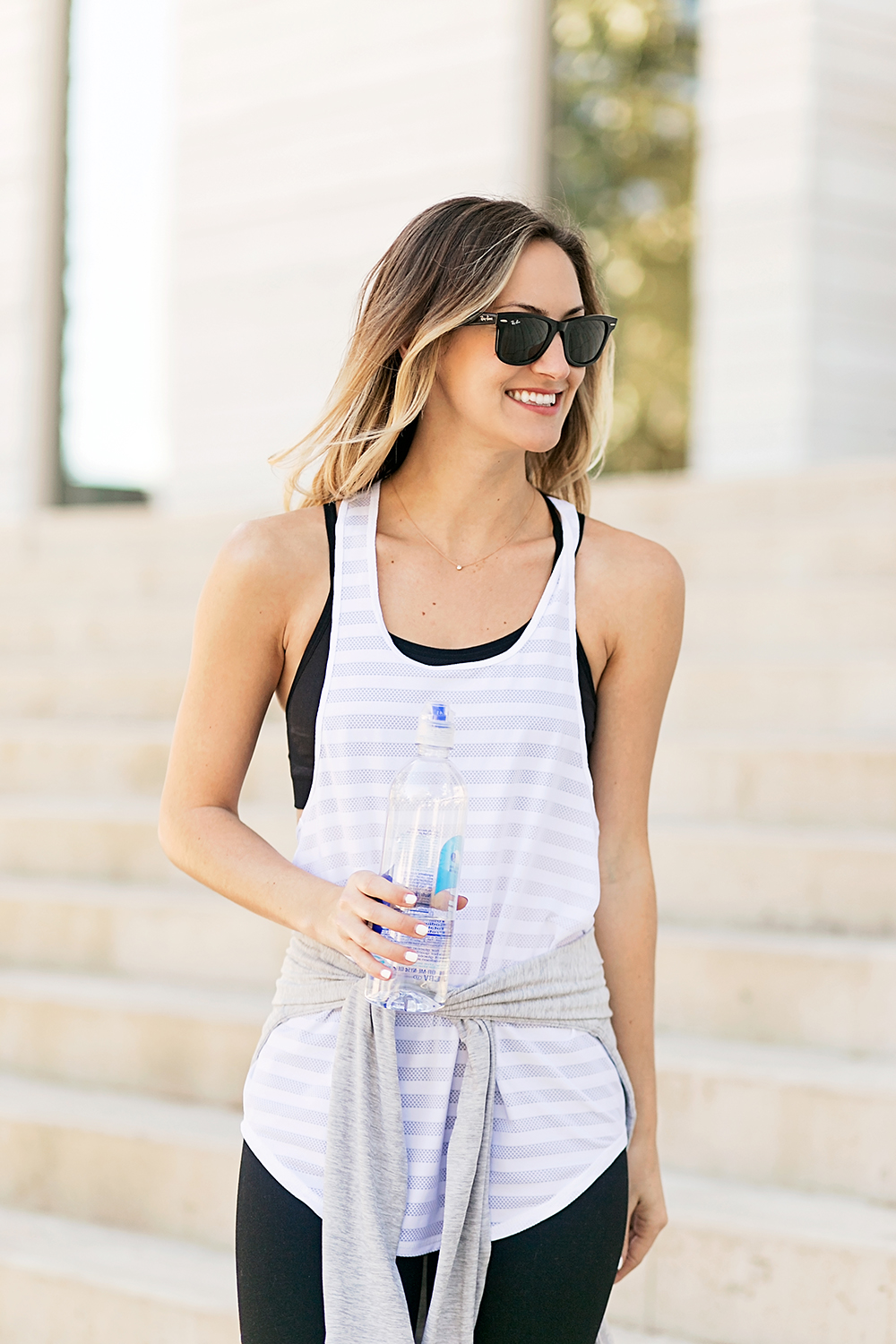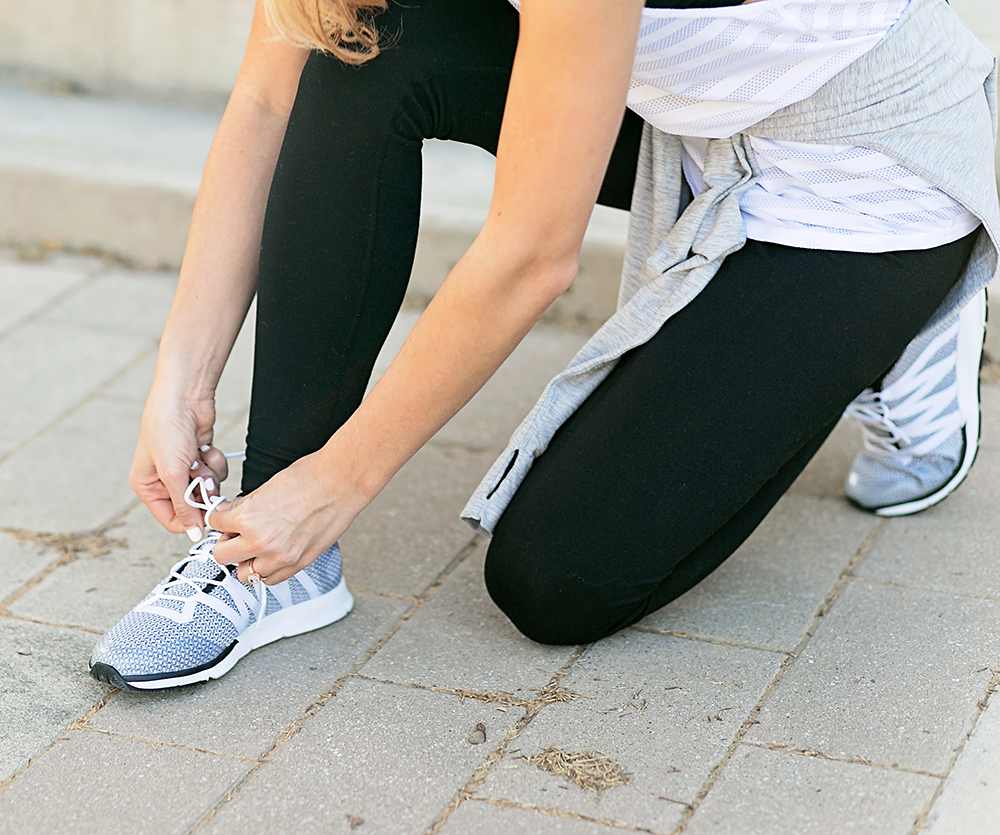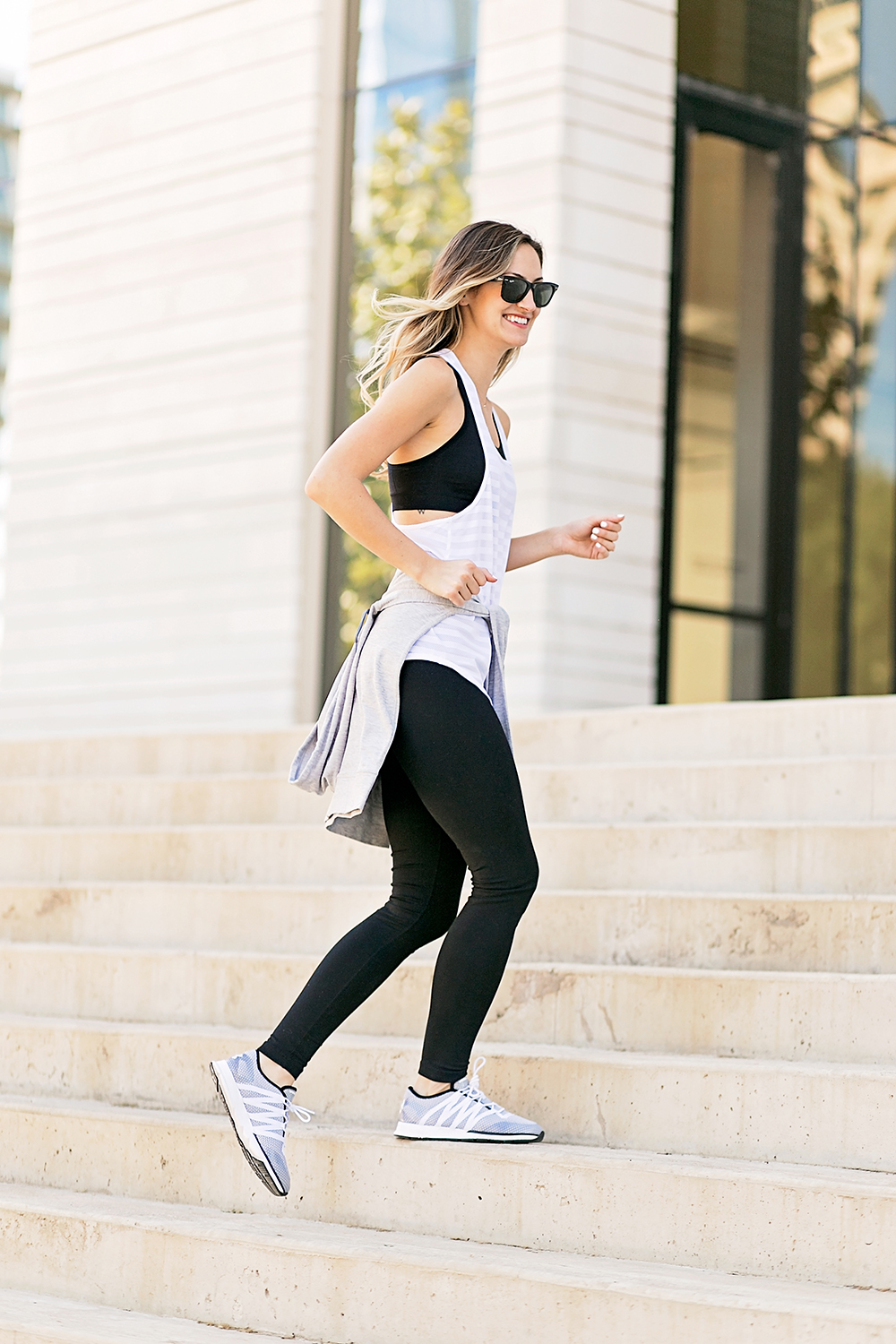 Any running fans out there? I've been an avid runner since high school…it used to be my daily form of stress relief (ya know…before wine came into the picture..ha!). My dad is super into fitness, so we would go running around my parents neighborhood together when I was a teenager. He motivated me to get started, and I kept up the routine into college and as I entered the workforce. I'll admit, since starting LivvyLand, fitness definitely took a backseat in my schedule. (Hey, juggling a full time job and starting your own business doesn't exactly leave time for…well, anything else!). However, after going full time with my blog (hooray for a taaad bit of free time!) and getting our wedding date lined up, let's just say I was more motivated than ever to look my best for our big day! Thus, I started with barre classes to tone things up and have since moved back into running (…or more of a "run/walk"…when I'm tired I definitely move into fast walking..and yes, I am that ridiculous girl on the Austin trail with no shame in power walking like a goon…arms flying up and all, ha!).
Given that I love everyday fashion, it's no surprise I am a big fan of fashionable workout outfits, too! I am a firm believer that when you feel good in what you're wearing, you feel better all around. Thus, when I know I'm about to get super sweaty (…and that my face will shortly turn into a bright red cherry…because it definitely does when I break a sweat!), at least my workout clothing and footwear is keeping my cool factor in check! 😉 (…Or that's just what I'll keep telling myself, ha!).
When it comes to shopping for running shoes, Finish Line has such an amazing selection to choose from. They carry a ton of different styles and brands to suit everyone – whether you're an athlete or simply looking for stylish sneakers, they've got you covered! I immediately gravitated towards the neutral, sleek Under Armour "Charged All Around" running shoes…for one, they look awesome (check!), and two, they are SO lightweight and have amazing support, which I definitely need when it comes to shoes I'll be hitting the pavement in. (Side note: I ran a TON of errands today and rocked this exact outfit with a cozy oversize sweater layered over it for extra warmth – and the shoes were fabulous! So whether you're spending time at the gym or doing some serious Christmas shopping (…not going to lie, I often count shopping as a workout…those outdoor malls are huge!), these shoes are perfection.
Get the scoop my out workout look below – and shop more fashionable + practical running shoes! Ps. Finish Line is having a 30% select shoes sale…umm yes please! 😉 XOXO
shoes – UNDER ARMOUR / similar LEGGINGS / similar TANK TOP / similar SPORTS BRA / similar HOODIE

A big thank you to Finish Line for sponsoring this post! All opinions are my own.