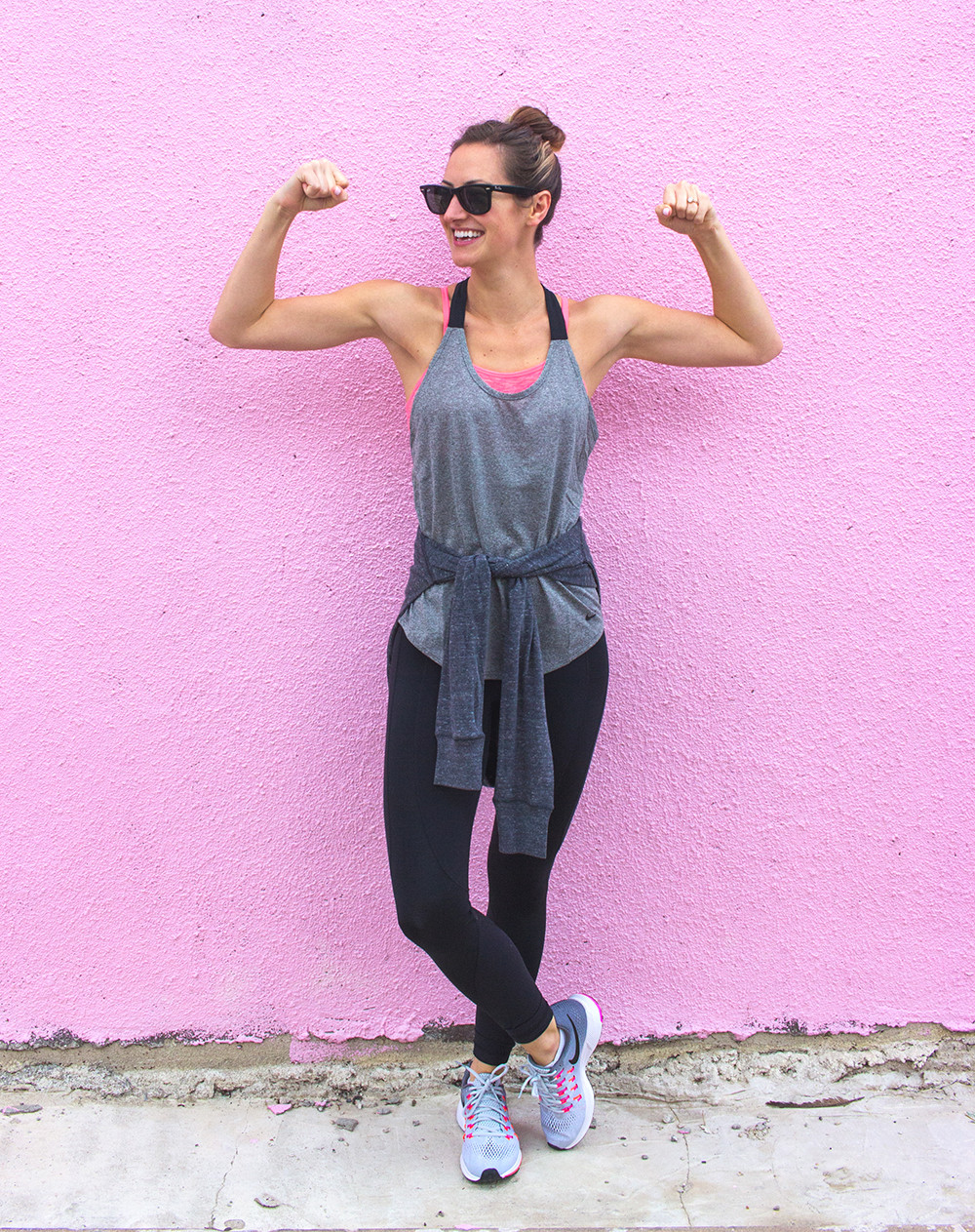 Hello there! How's your week going? Blake and I are headed to Cabo for his cousin's beach wedding bright and early tomorrow…thus, you can imagine that I've been more motivated than ever to get back into a solid fitness routine! Not to mention, after thoroughly enjoying stuffing my face over the Thanksgiving holiday, let's just say my body has been telling me to get up and mooooove, even if the sweatpants in my closet are calling my name. 😉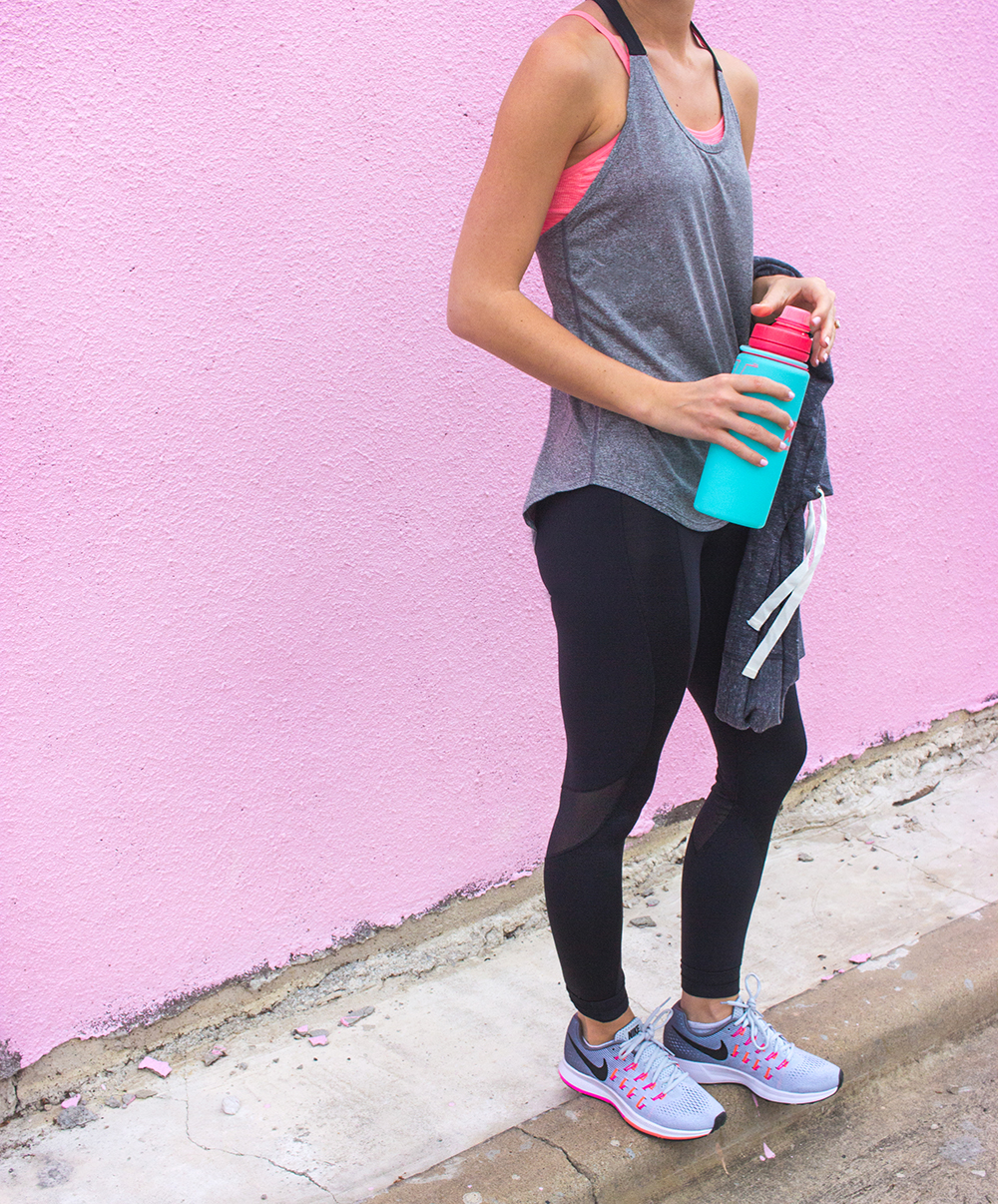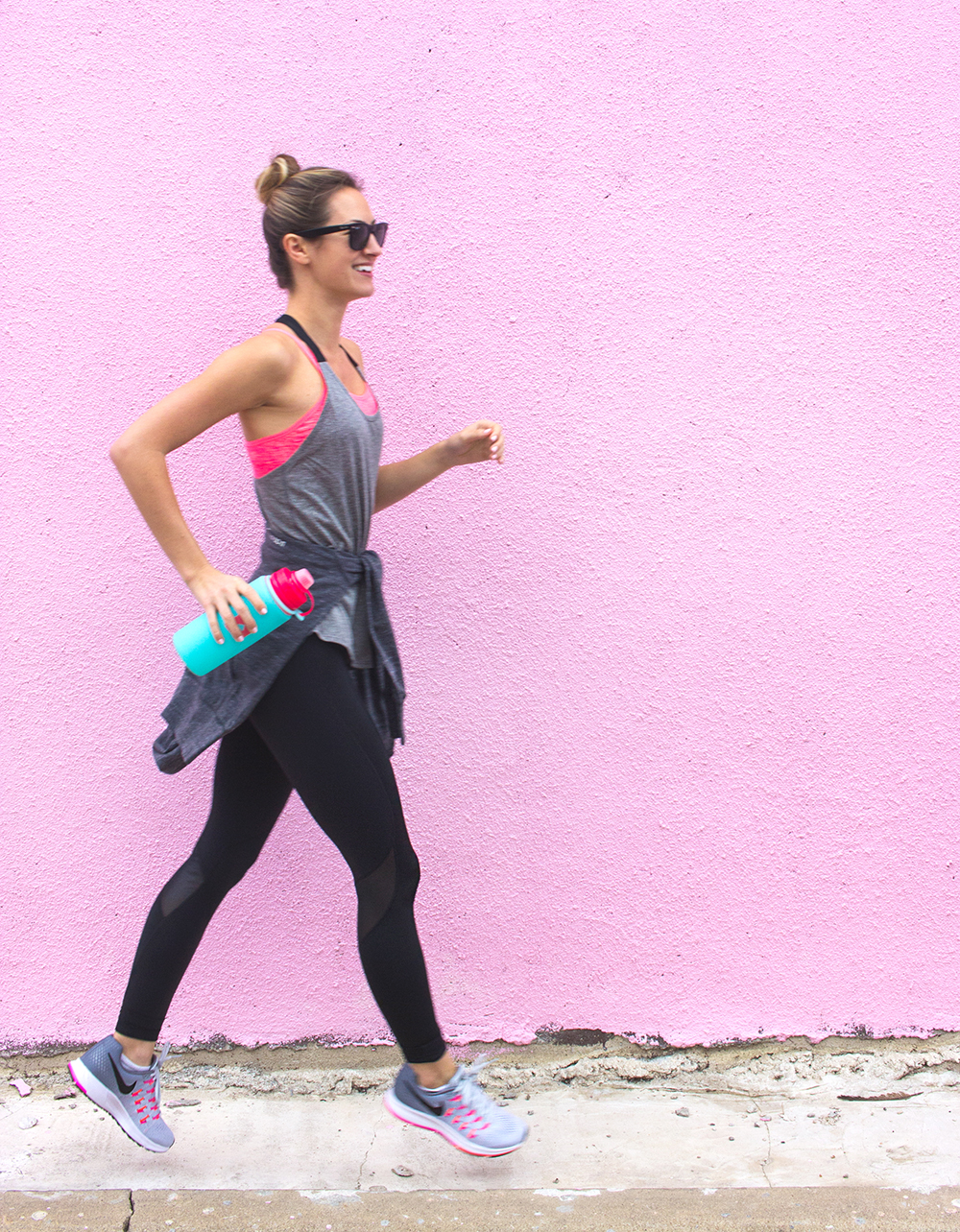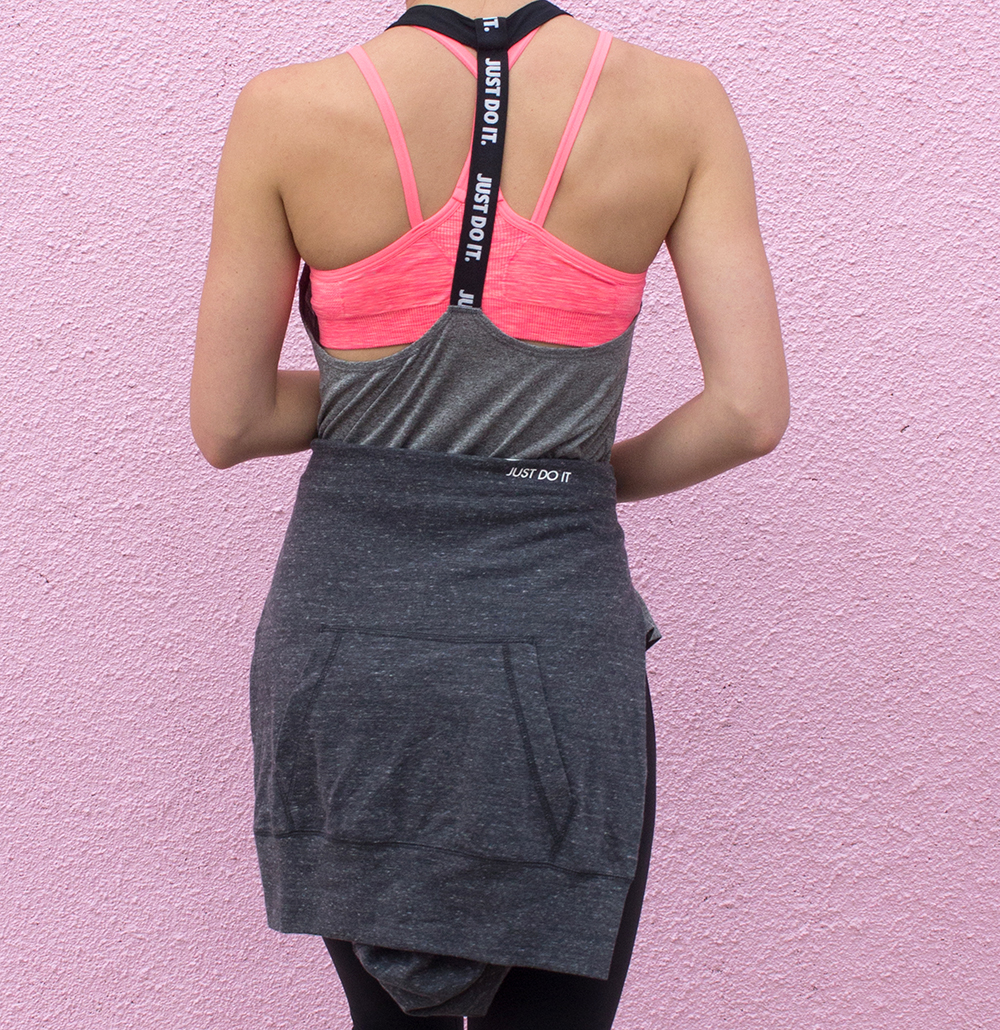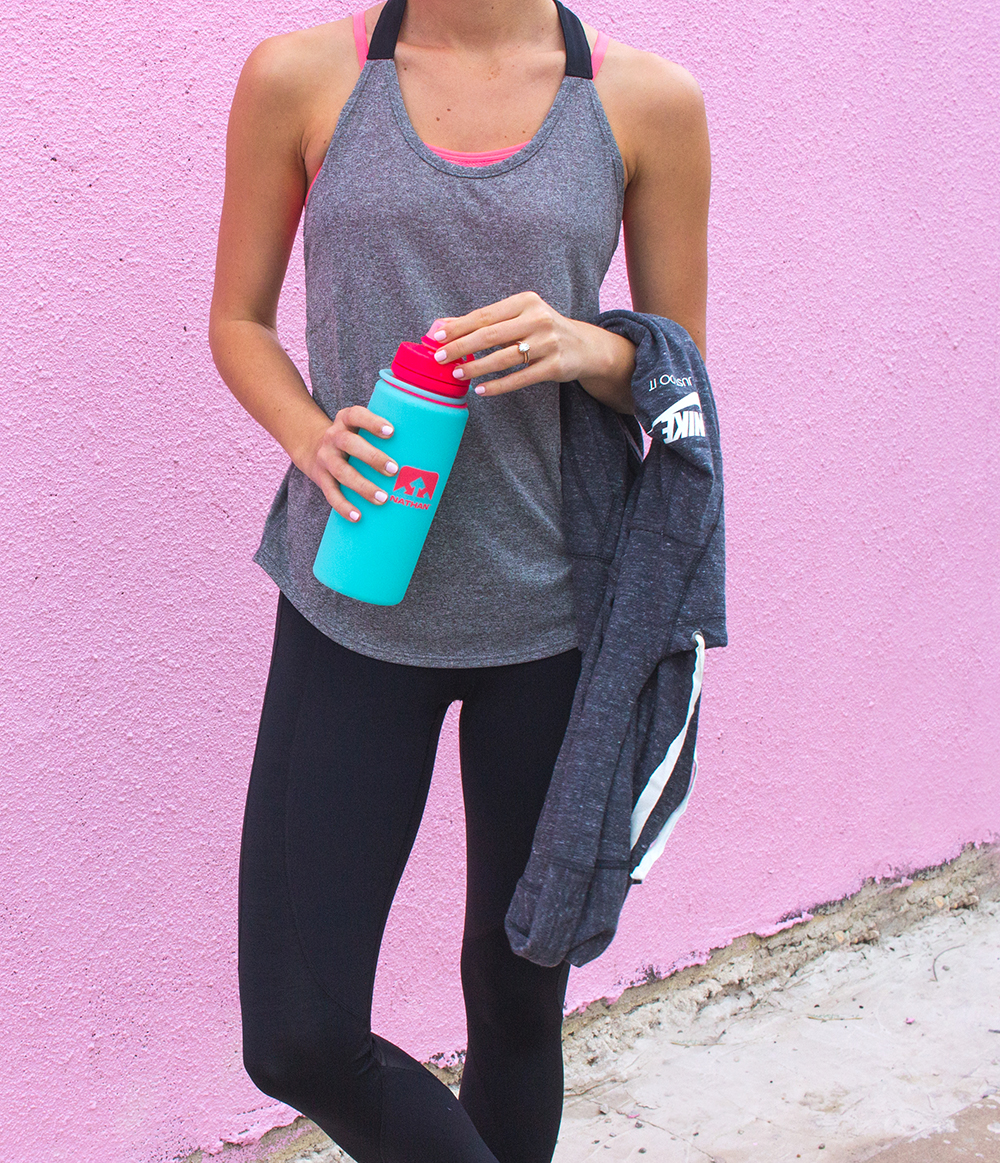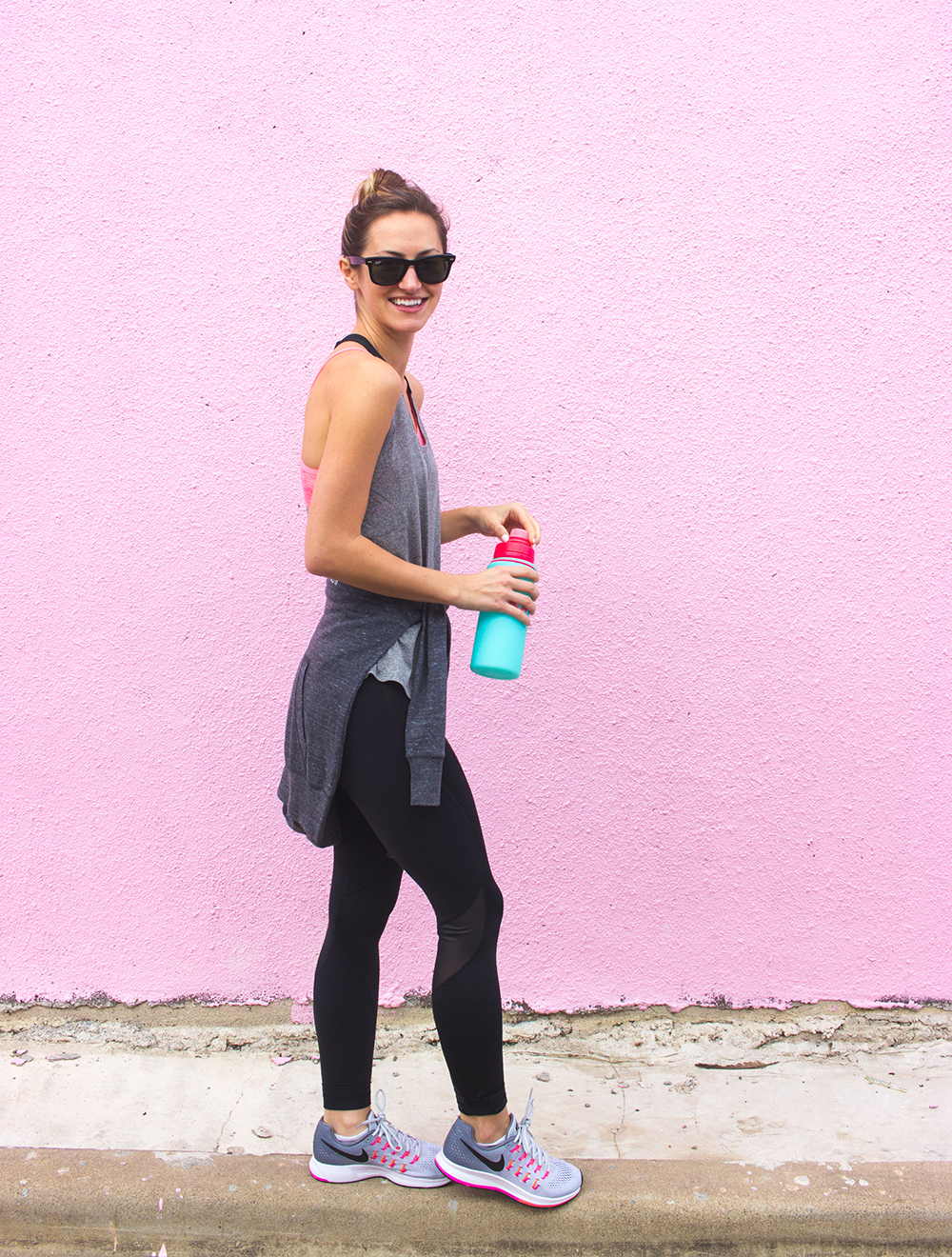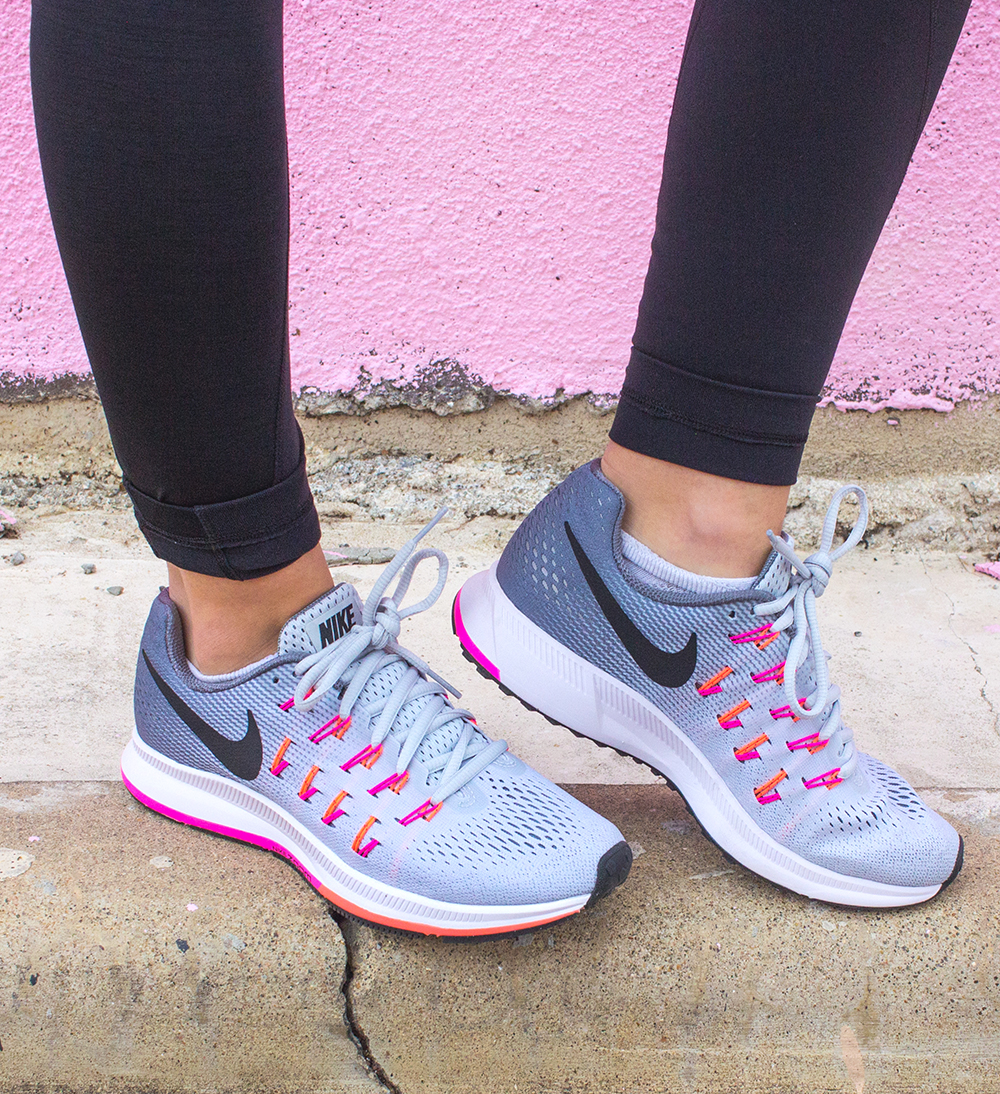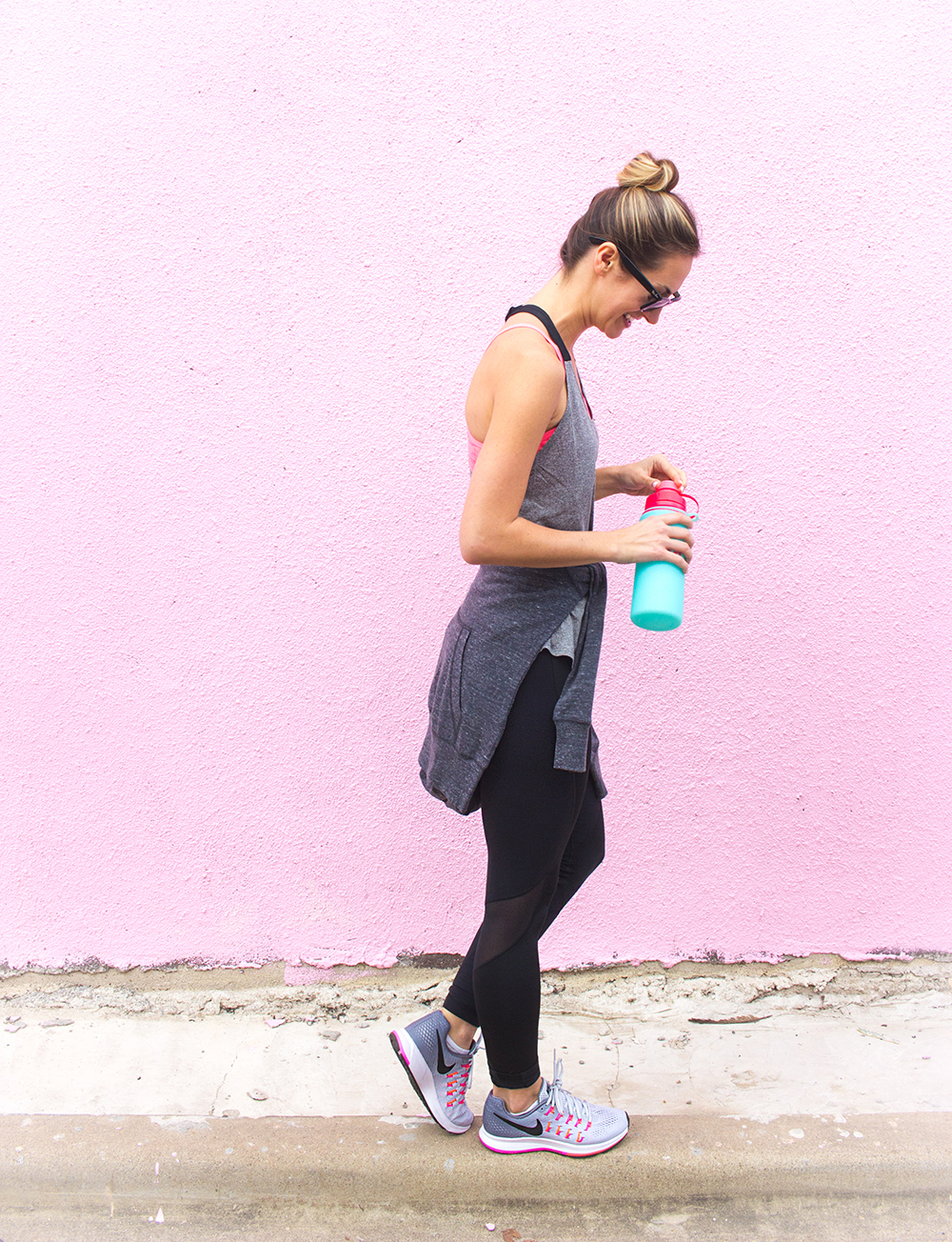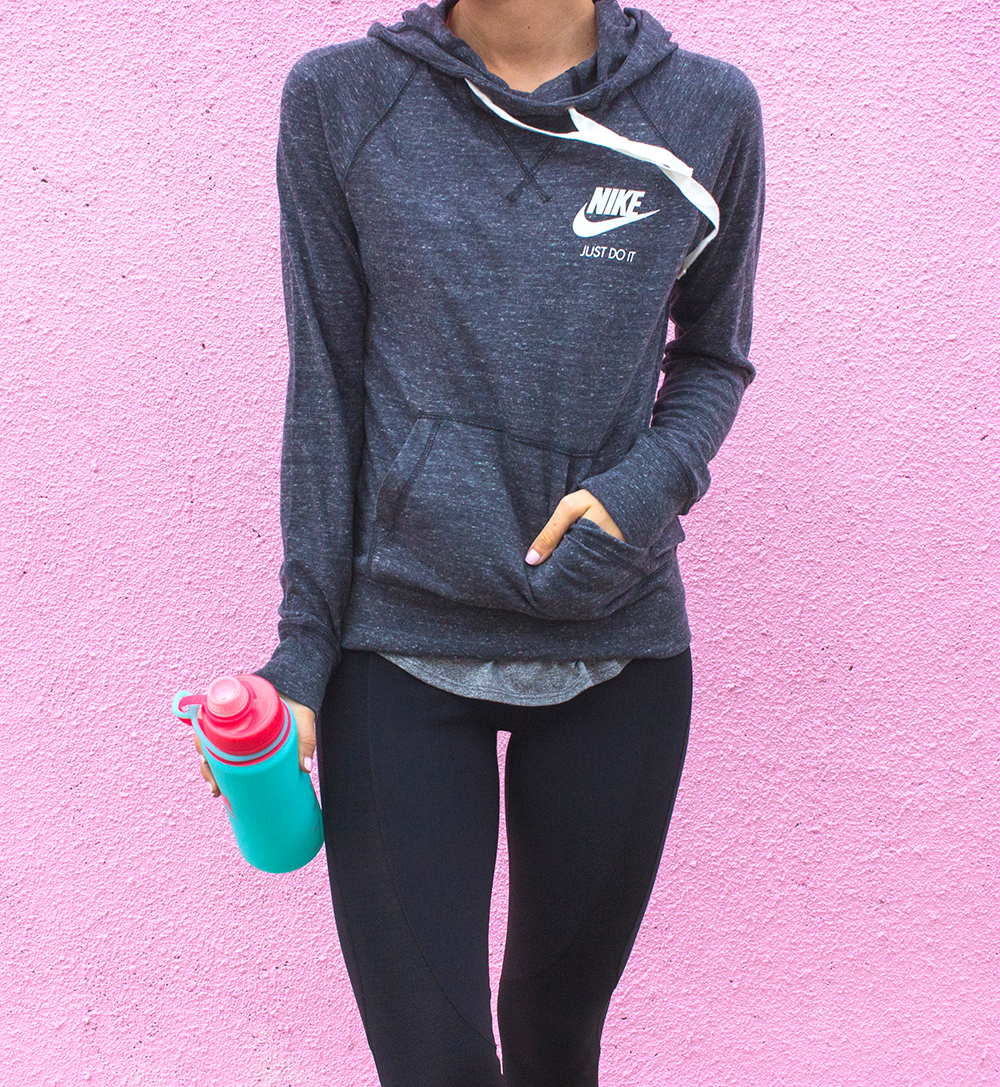 On the subject of exercise and fitness, what motivates you to work out? Given that the fall/winter months are normally when I lose sight of my fitness schedule (hello cozy layering and colder weather…that alone generally doesn't scream "go for a run!"), I've actually been really motivated over the last couple of months to keep it up. (Yay! Proud moment!). One of my best friends is training for a half marathon, so that's been super motivating since she goes running nearly every day. Oftentimes, we'll hit the trail together (Austin has a really lovely outdoor trail called the Hike & Bike Trail), and though she'll sprint off and beat me by a long shot (…I'm more of the "run, walk" type… 😉 ), it's still nice to have someone to push me to get to the trail in the first place. Thus, for that, I am very appreciative!
Another thing that motivates me is watching music videos while I do a half hour of conditioning after a run. To name a few of my favorites: Britney Spears, Pussycat Dolls (y'all…those women are crazy fit!) and of course, anything Shakira…(gf's got serious curves!). Upbeat jams + ultra fit women = extreme motivation! Ps. Proud of my shameful music choices…LL is a "no judgement zone" okay? 😉
Truth be told, I am 10x more motivated to get out and exercise if I feel good in what I'm wearing – as in, cute fitness gear is a maaaajor plus! Blake and I recently did some online shopping for new fitness gear (matching sneakers…matching Nike hoodies…y'all, I think we became an 'old married couple' over the last couple of months, ha!) at the fabulous JackRabbit, and we are LOVING the brands and styles they carry! Nike, Under Armor, Adidas and so many amazing running brands, too. I scooped up that adorable Nike tank, hoodie (I've actually been wearing this with jeans and Vans sneakers for my coffeehouse visits, too!), running tights and of course, those gorgeous Nike sneakers. I would normally pick out sneakers that are neutral, but I stepped outside of my comfort zone this time and opted for some grey kicks with pops of neon…and they are FABULOUS! So comfy and adorable…my mom saw me wearing them and already ordered a pair haha…thaaat cute! 😉 Oh, and they're on SALE, yaaaas! JackRabbit has a wonderful selection of brands and gear to suit all body tops – and a lot of their products are currently marked down (you're welcome!), so now's the time to stock up!
Lastly, above all, what gets me the most motivated is that energizing, healthy feeling of staying active. Sometimes I get so wrapped up in my blog and mosey from my desk to a coffeehouse and back to my desk… and then as I crawl into bed, realize I barely moved at all! Over the past month, it's been such a nice change to prioritize fitness again and I can feel the difference in both my body and mind. Even simply going for a walk to the mail box and back brings about a wave of positivity that I attribute to getting out and making some moves!
Now that I've shared my fitness motivations, what gets you excited to exercise? I always love hearing what others have to say, I might have to add it to my list next time!
Sharing my my sizing details below – feel free to take a look at more fitness goodies from JackRabbit here! Wishing y'all a fabulous day!! XO
hoodie – NIKE (wearing XS) / running tights – NIKE (wearing XS) / tank top – NIKE (wearing XS) / sports bra – similar UPRISE / shoes – NIKE (fit TTS, on sale!) / water bottle – FLEXSHOT

SHOP MORE JACKRABBIT FAVORITES

A big thank you to JackRabbit for sponsoring this post! All opinions are my own.