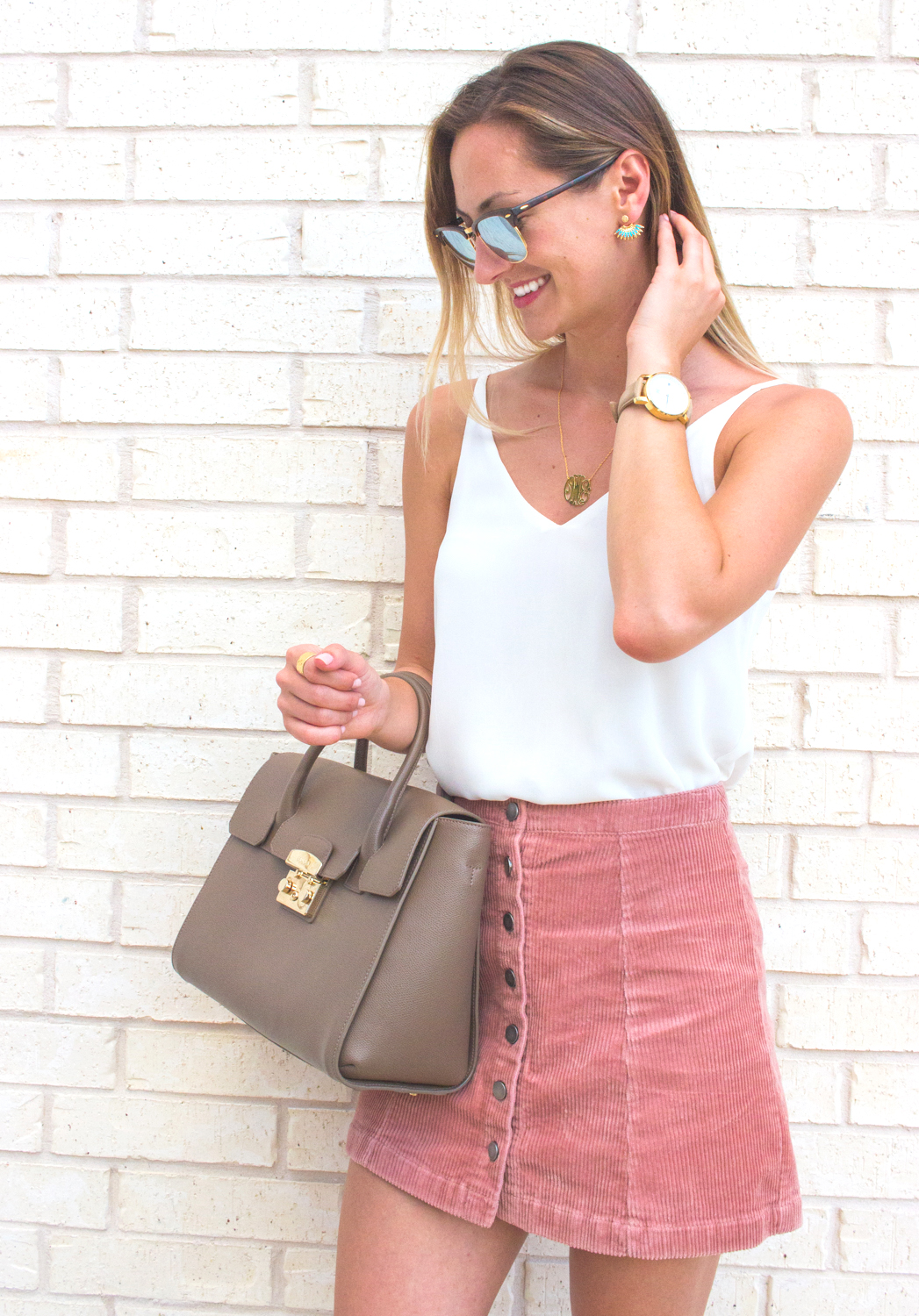 Hey gals! I get a ton of questions often about my accessories, so I'm super excited to share one of my favorite jewelry brands with y'all today – Moon & Lola! They're known for their amazing monogram necklaces and bright, fun accessories (you'll see an adorable keychain at the end of this post!), so you may have heard of them before (especially if you gravitate towards southern style)… and if you haven't, well then I am excited to introduce y'all to this fabulously affordable brand in today's post! I'll also share my outfit details…so keep on reading to get to that part, too. 😉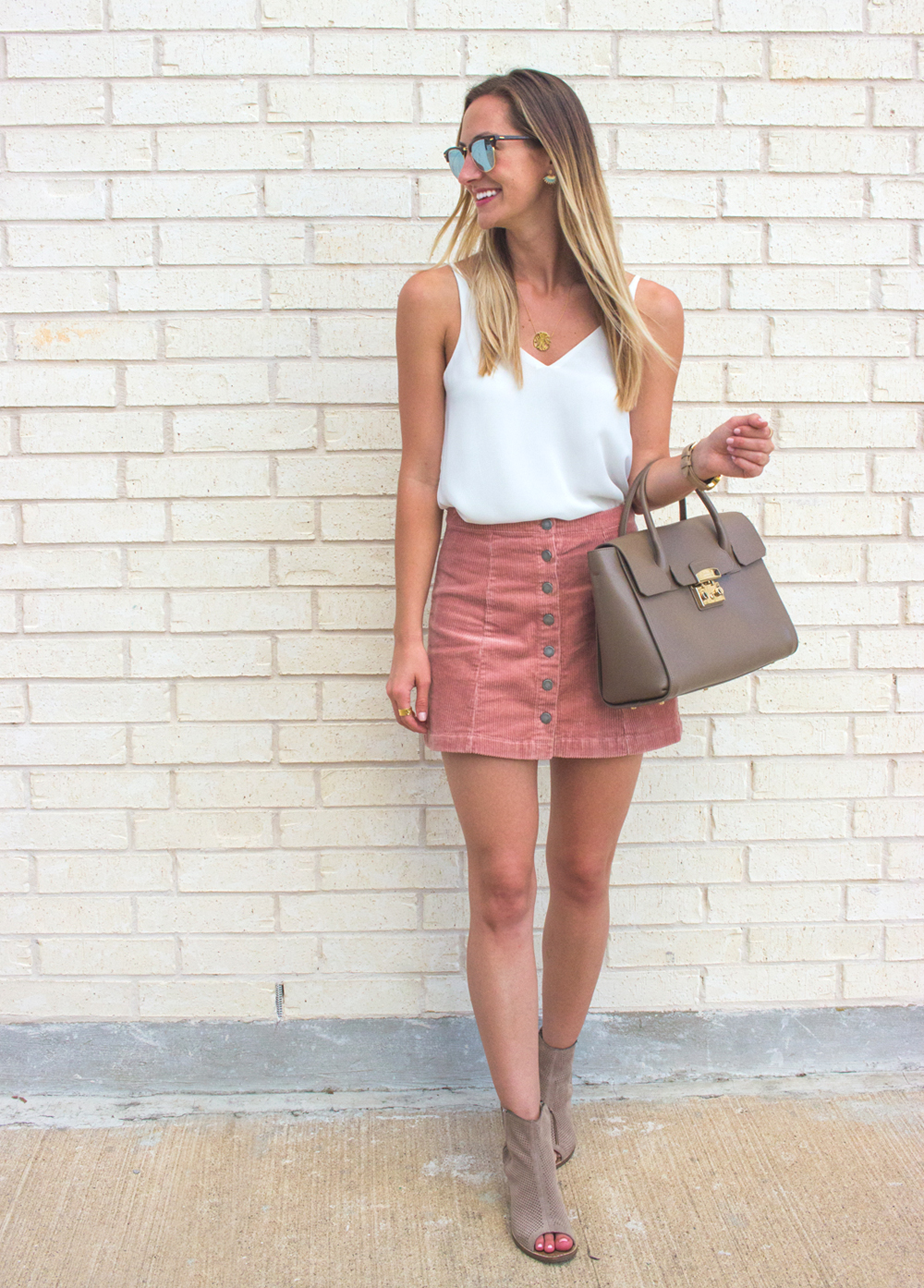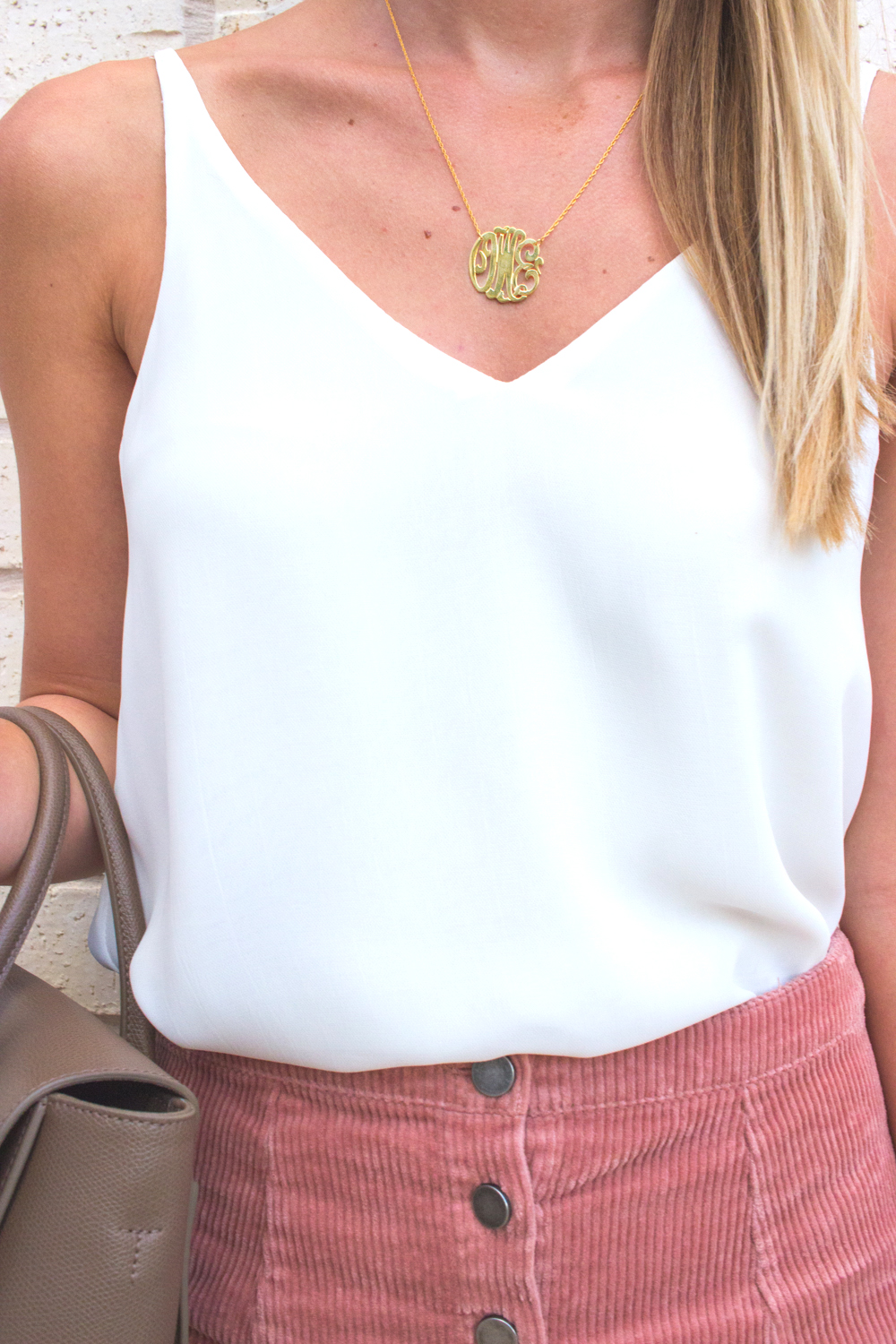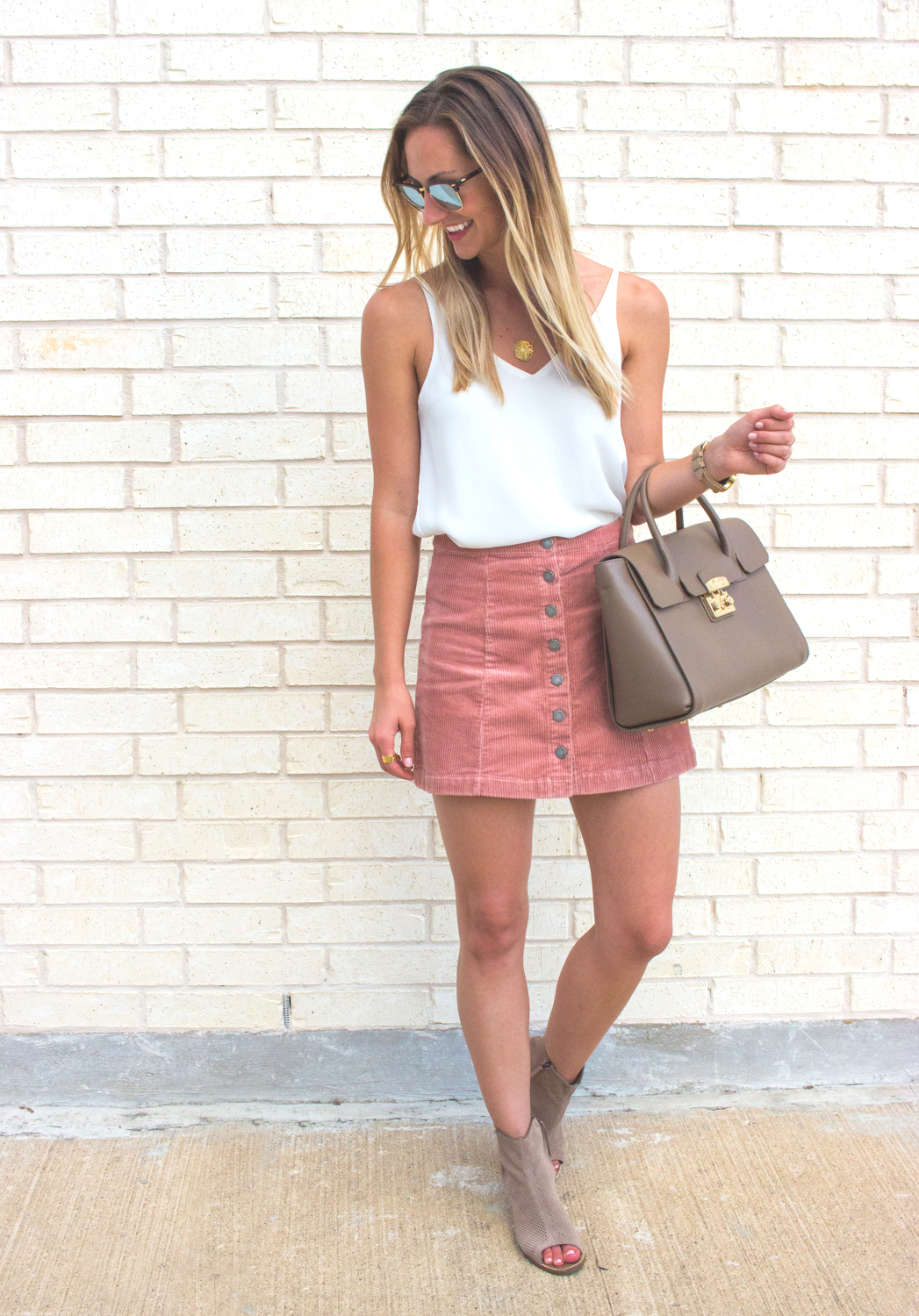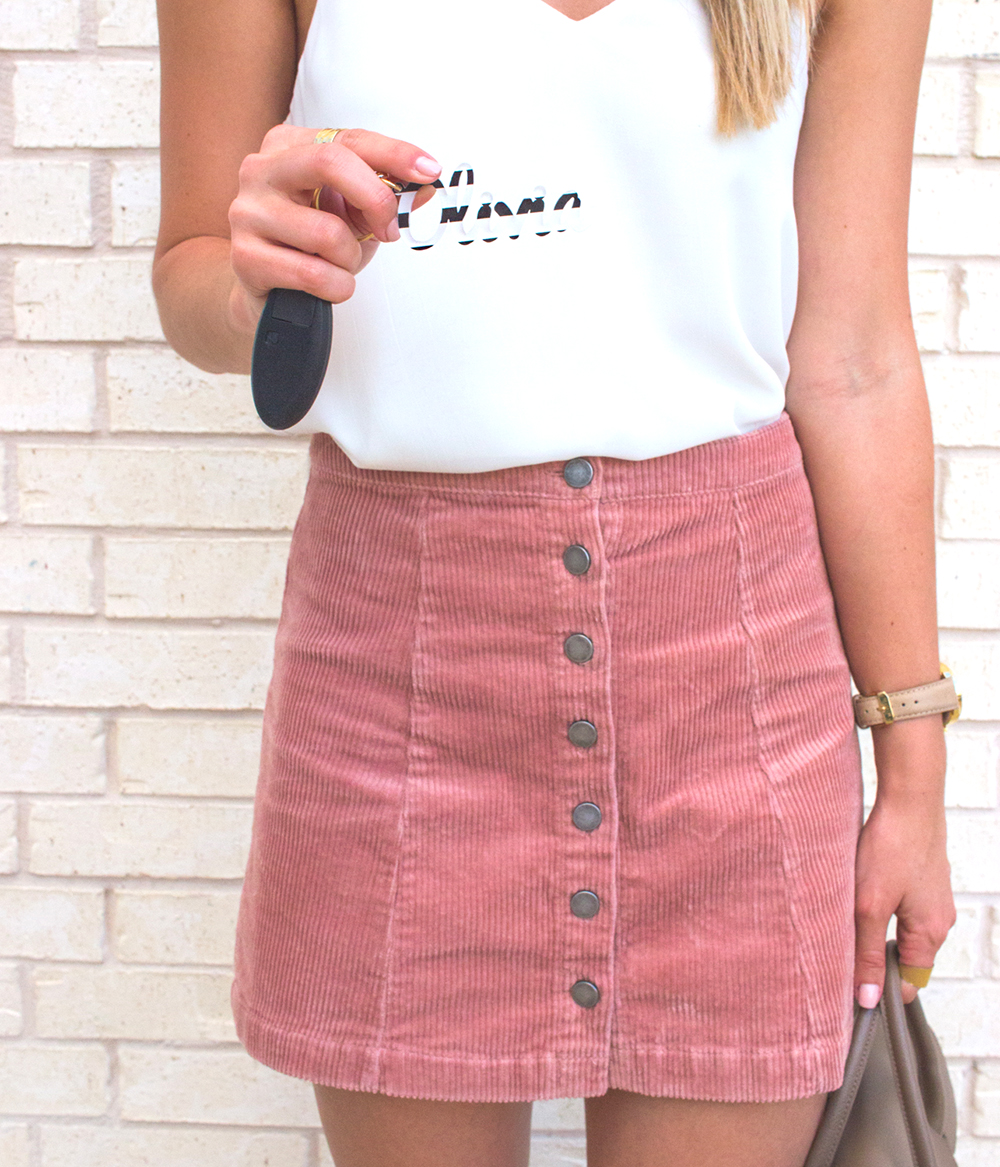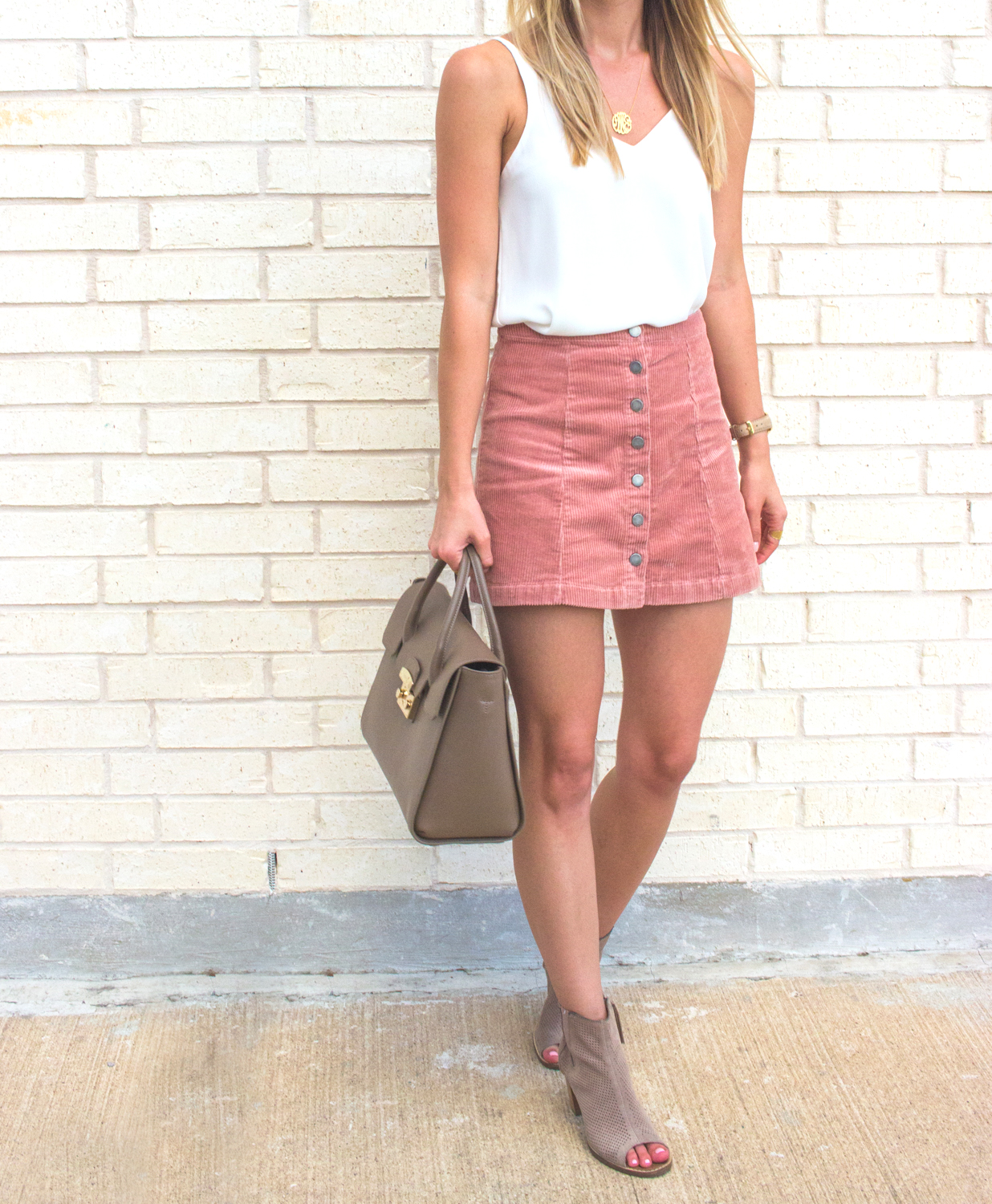 As y'all know by now, I am a big monogram fan! It's just so fun to personalize your handbags, rings, necklaces, keychains…it makes them that much more special to you! Though I know I get married tomorrow, I couldn't help but keep my current monogram when I ordered this necklace, the letter "W" is pretty much just who I am, ha! Sooo…if you see my monogram flip flop from OEP, OEW or OWP, you'll know I am having a tough time sticking to one haha, ah!
But in all seriousness, I'd seen monogram necklaces pop up all over my Pinterest feed for quite some time, so I was very excited to receive and feature one of my own! I got the size "small" but it comes in six size options, so whether you want yours to be itty bitty or extra large, they've got you covered. Monogram necklaces are so perfect for layering, too! I love to wear mine with my diamond pendant necklace that falls right at my collar, it's such a pretty pairing.
When I went to a blogger conference last year, Moon & Lola had a booth set up and the gal representing the brand and talking to bloggers aaaall day was truly THE sweetest! Seriously, had that been me, I would have been a total zombie by the time I stopped by, ha!! They are a really wonderful "girls girl" brand (and y'all know I'm all about girl empowerment and support over here!), so I jumped at the chance to rock their pretty jewelry!
Ps. Those amazing ear jacket earrings are GORGEOUS and also come in all gold, I just opted for turquoise because ACL festival is coming up in two weeks and you knowwww I like to rock some boho goodies for that! 😉 Also! If you like to customize your own bangle bracelets, definitely check out their charm bar tab – you pick your base then layer up the charms, it's a lot of fun and they're the cutest!
Alright ladies, I am keeping this one short and sweet as I head out to my mom's house to prep for our wedding rehearsal this afternoon… AH it's finally all here! I'll be sure to share more on my Instagram Stories, so follow me @livvylandblog on Instagram!! XOXO
monogram necklace – MOON & LOLA / ear jacket – MOON & LOLA / keychain – MOON & LOLA / top – TOPSHOP / skirt – (similar, mine sold out) URBAN OUTFITTERS / shoes – TOMS / handbag – FURLA / sunglasses – RAY BAN
SHOP MORE MOON & LOLA FAVORITES
A big thank you to Moon & Lola for sponsoring this post! All opinions are my own.